It is a much popularized idea that art is a reflection of society and the times it is produced in, just as it also reflects our histories and how far we've come. It is fiercely loved the world over, never failing to spark furious debate on what constitutes expression, thought, emotions, and even freedom.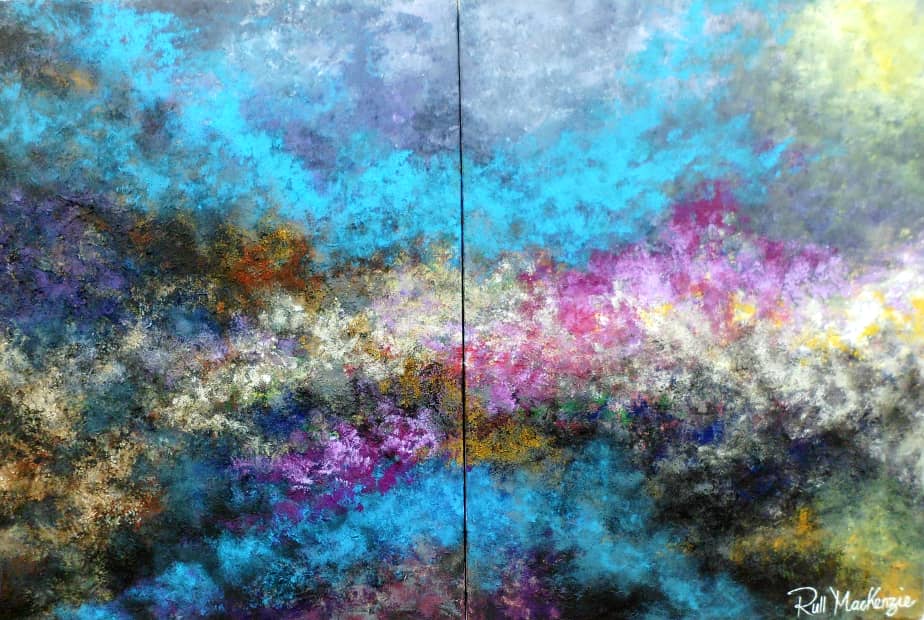 In Oscar Wilde's famous essay The Decay of Lying, he writes that "Life imitates Art far more than Art imitates Life." We find solace, peace and understanding in what we otherwise cannot convey in words alone. We can only explore the emotions invoked deep within ourselves through creation, and appreciation of what we connect with.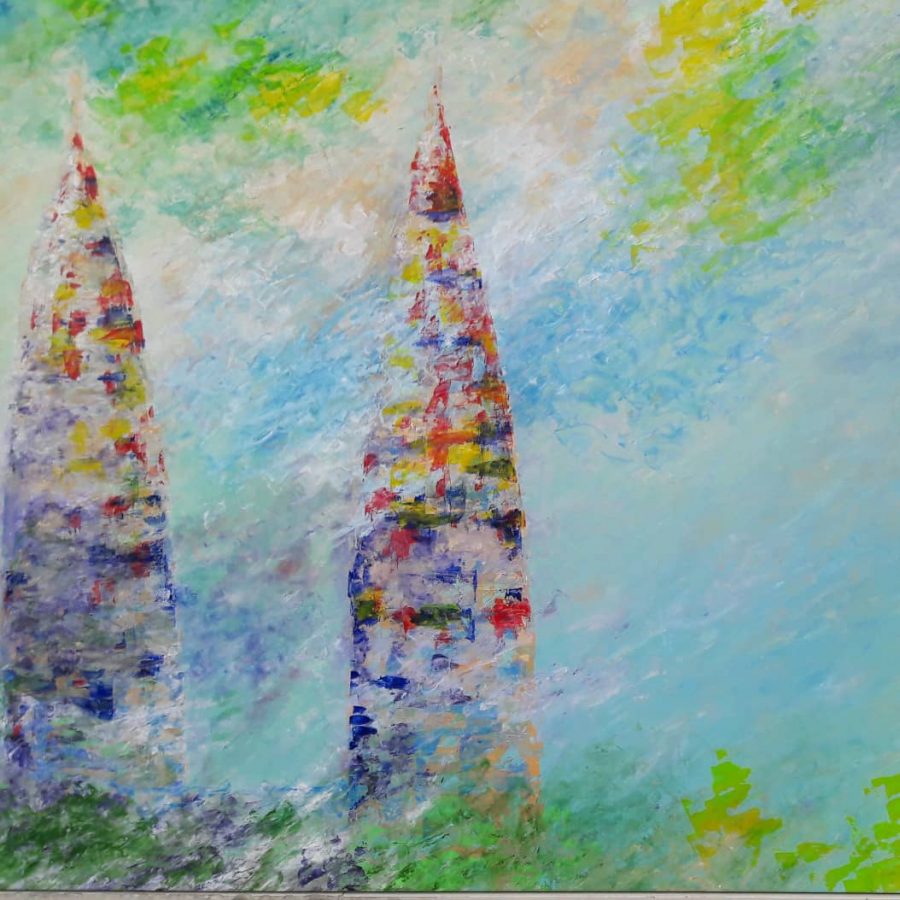 Hairol Masri Nokhil –better known in the art world as Rull MacKenzie– contemplates on his journey to becoming a critically-acclaimed artist in his own right, and the world he is trying to help build through his remarkable paintings.
Having no formal training, the soft-spoken creative director of 2P9 Studio and Art Gallery wistfully shares stories of his past profession being an international cabin crew for Malaysian Airlines for 11 years. "Flying was my life, and I could not imagine doing anything else if I one day found myself out of the aviation industry."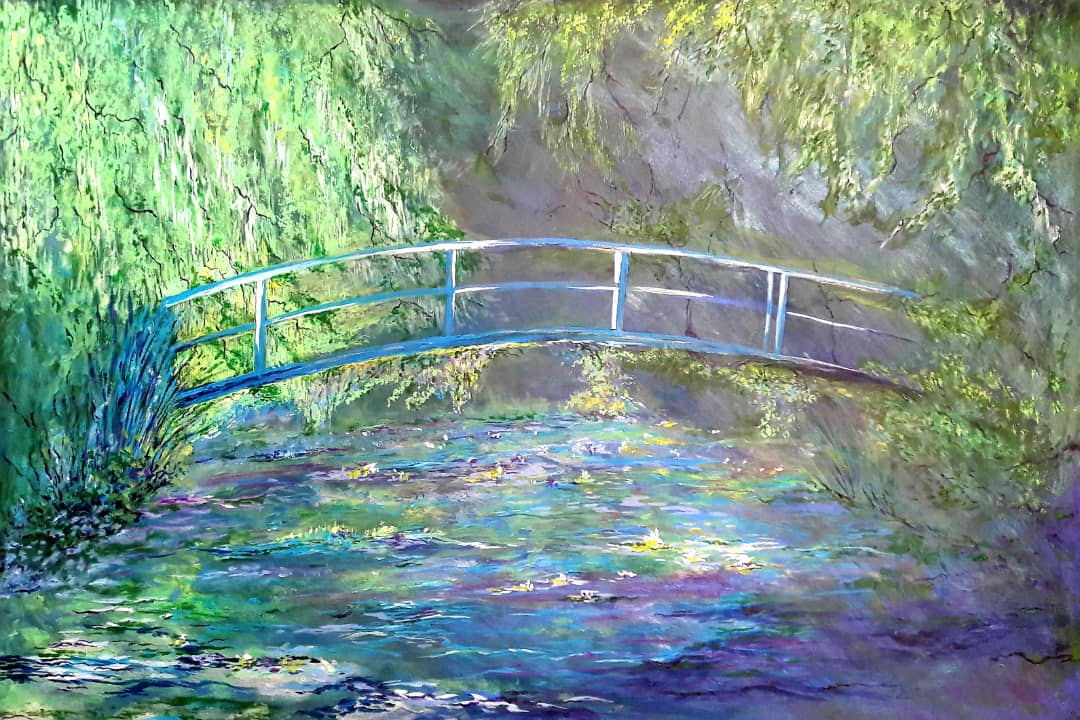 Bizarrely, that is exactly what fate decided to hand him when the company faced a grueling re-structuring in the aftermath of the MH370 and MH17 tragedies. Rull, along with 6000 other cabin crew were ruthlessly made redundant through no fault of their own, forcing everyone to look for alternative ways in earning a livelihood. Although for Rull, the devastating turn of events might very well have been a blessing in disguise.
"I had so much anger, sadness and frustration in me, and the only way I could deal with my feelings of perpetual loss, was by splashing them out on a canvas," he tells me. He goes on to say that even though he never had the opportunity to study art, he always did have a deep appreciation and a strong connection to various artworks. He also loved spending a lot of time in famous galleries around the world during his flying days, absorbing all he could from the masterpieces made in a different era.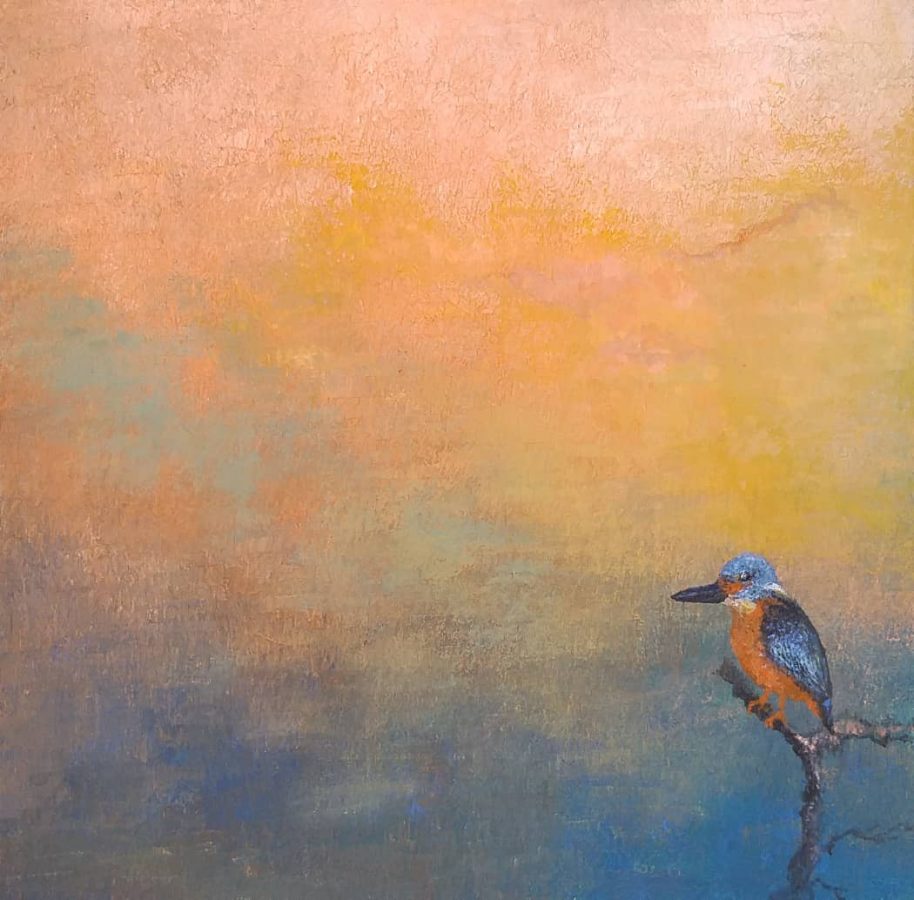 Suddenly finding time on his hands that enabled him to paint, forced Rull to consider a different career path. One that would prompt him to dig deep within his creative psyche and show the world what he is capable of. When asked about what his greatest achievements were to date, he shyly reminisces of having sold his very first painting at his first solo exhibition in Bangsar in 2017. The sense of accomplishment, and the realization that something he made was appreciated by others was the catalyst that made him pursue a full-time career in art.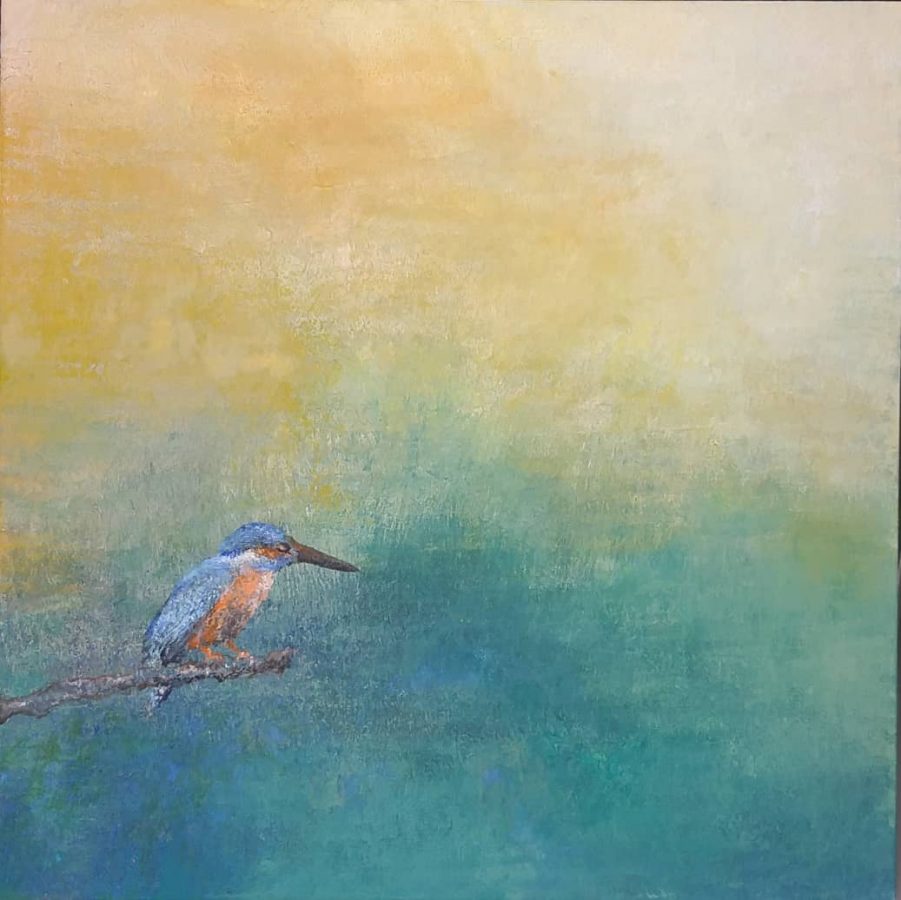 Having only started in 2016, in just a span of a few years since, Rull has exhibited his paintings in over 15 exhibitions and galleries around Malaysia. A long list of his paintings have also been snapped up by some very influential art collectors. His artworks have gained him the eponymous title "the Monet of Malaysia" by a renowed Italian art critic, who marveled at his ability to blend colours in a completely seamless and effortless way.
When asked about which of his works he favoured most, he spoke about his mirror image paintings of two kingfishers titled 'Perpetuity' and 'Towards Immortality', both created in 2018 although not at the same time, nor consecutively. However, when placed side by side, they depict the gradual changing colours of a sunset that both birds are spectating together. They are an extraordinary pair of paintings that somehow invoke completely different emotions when viewed separately.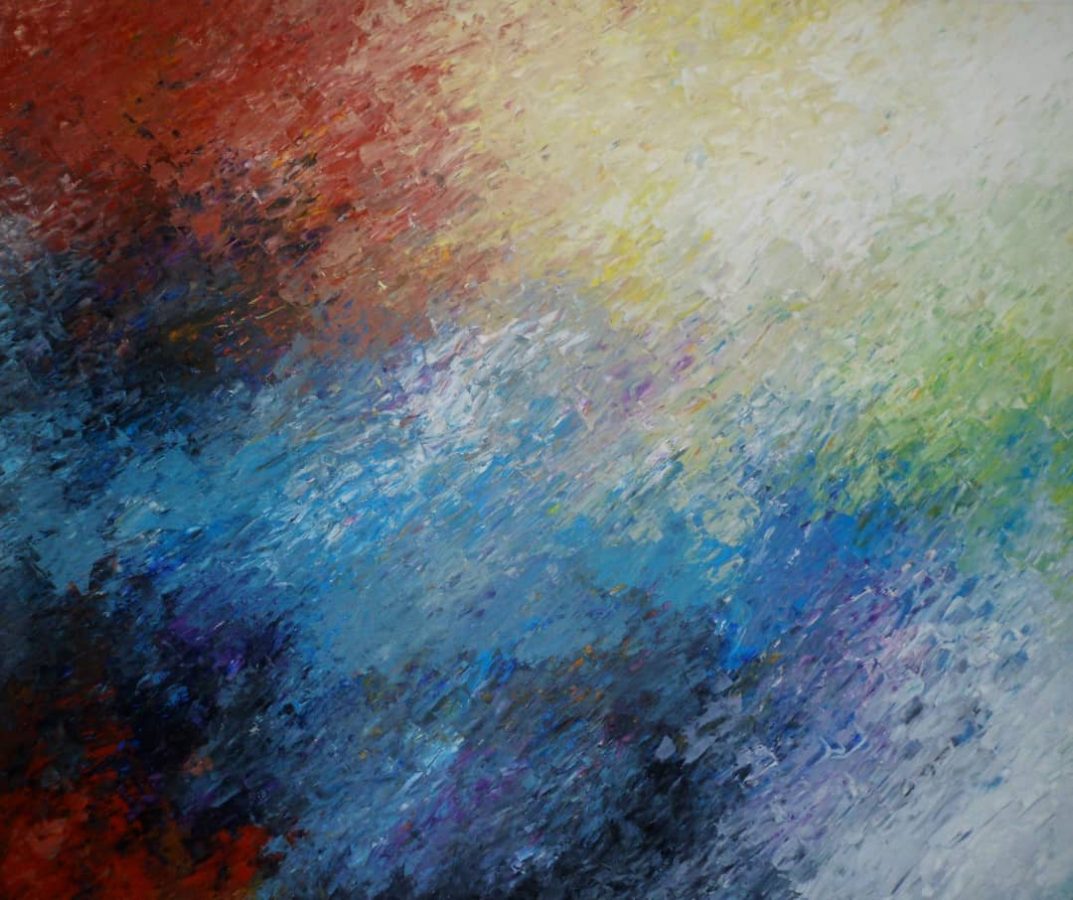 His love for abstracts is influenced by grand old masters of impressionism, mainly Claude Monet himself, Van Gogh, Paul Cezanne, Henri Matisse, and Georges-Pierre Seurat. Rull also considers himself very fortunate to also have been a young student in the early 2000's to the late and brilliant Malaysian artist, renowned critic and art historian, Redza Piyadasa.
This brought us to the question of how art is regarded in Malaysia. Without a doubt, the scope of talent is as wide as it is varied and unique. However, are artists revered and respected in our culture as they are abroad? At this musing, Rull gets somewhat pensive as he considers his own experience. He expresses that as a local artist, the challenges one faces is a constant uphill climb filled with obstacles.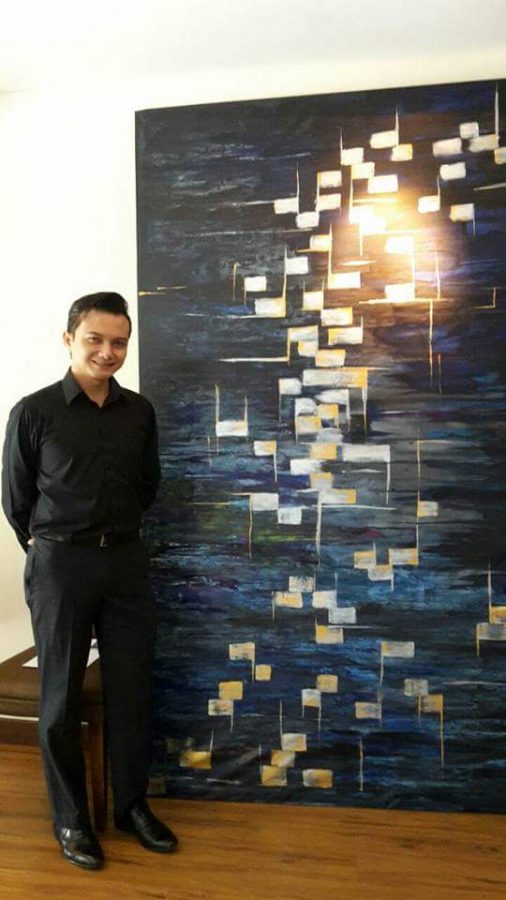 And they mostly come in the form of local artists not having the freedom to truly explore their potentials and to be able to create as they like without the fear of repercussions. This stems mostly from traditional family expectations and an educational system that solely focuses of academics while ignoring the importance of art. It is widely accepted that art is necessary, however, most would expect it to be produced and supplied for free, rather than respected and acknowledged as a profession in its own right, capable of changing the world as we see it.
Nevertheless, as a visionary, he believes that mindsets will eventually change even if it has to take another 50 to 100 years.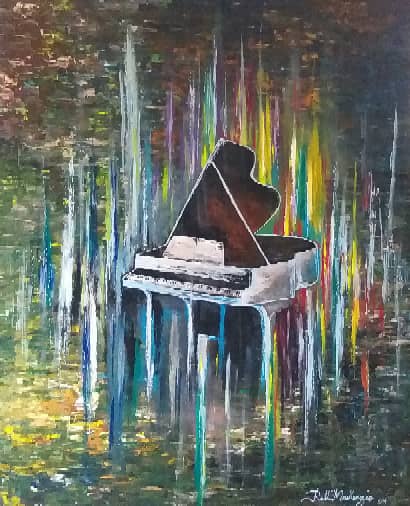 Rull MacKenzie's portfolio of exhibitions including Opposites Abstract group exhibition (his artist community), as well as IMAGO MUNDI 3 NATIONS (Malaysia, Singapore & Indonesia) at HULO gallery and Sunrise Art Gallery (Jakarta), Group Arts Exhibition at MATIC with Kyonggi University (KGU), LostGens 'Sense & Sensibility' Group Exhibition, and Kaleidoscope of Light– a collective visual exhibition on diversity, and Unicorn Magic exhibition at LockerRoom, Damansara city mall just to name a few. His latest exhibition was at ArtEDecor 2019, held at MATRADE Exhibition and Convention Centre.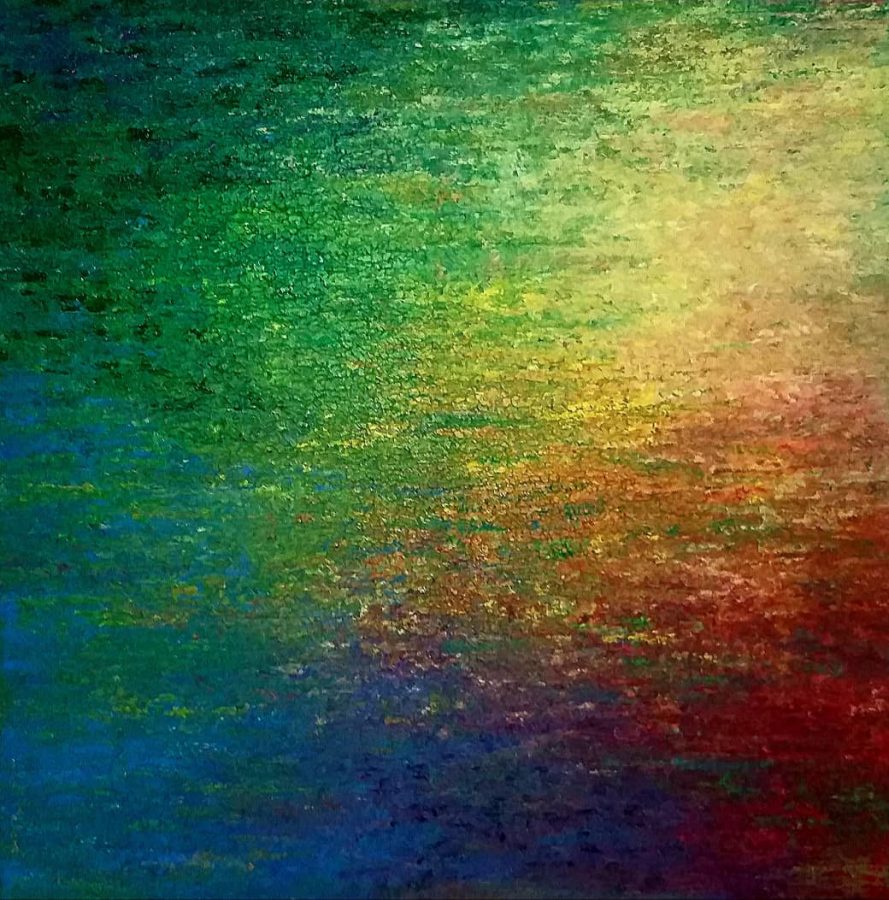 He has also done solo exhibitions around Kuala Lumpur, and his work has been featured at Portofino Gallery Bangsar, Art Market Malaysia, PeRupa, and also currently at University of Malaya Art Gallery[UMAG].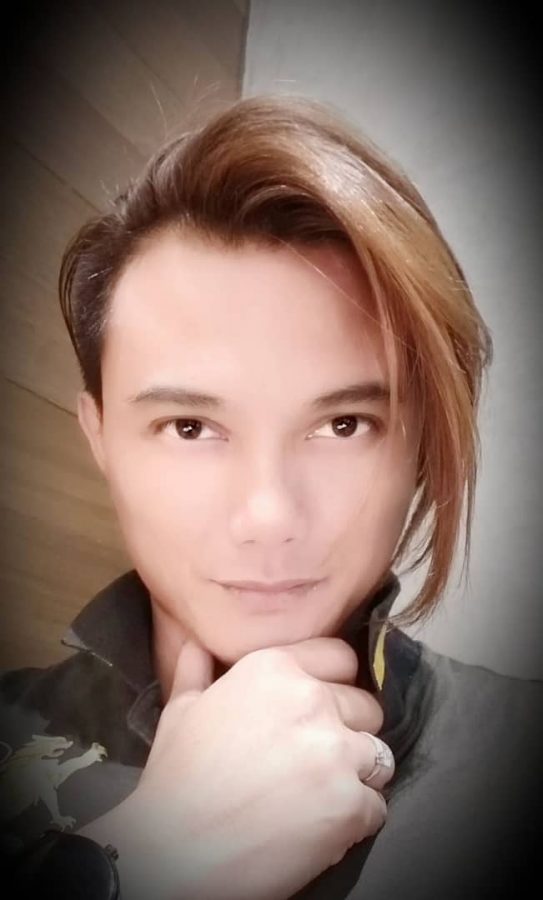 Rull is the Creative Director at his home gallery in Klang, 2P9 Studio & Art Gallery. He can be reached for large scale commissioned works for public spaces such hotel and condominium lobbies, prints and original artworks at [email protected]. His paintings and sketches can also be viewed on his Instagram page @rullmackenzieart.
---
"ExpatGo welcomes and encourages comments, input, and divergent opinions. However, we kindly request that you use suitable language in your comments, and refrain from any sort of personal attack, hate speech, or disparaging rhetoric. Comments not in line with this are subject to removal from the site. "
Comments