2019 is Visit Sarawak Year sanctioned by Malaysia's official tourism board, Tourism Malaysia. This is a call to all local and international travelers who thrive on exploration, and revel in journeying off the beaten track. Being the biggest state in Malaysia, Sarawak has so much undiscovered beauty that even most Malaysians aren't aware of yet.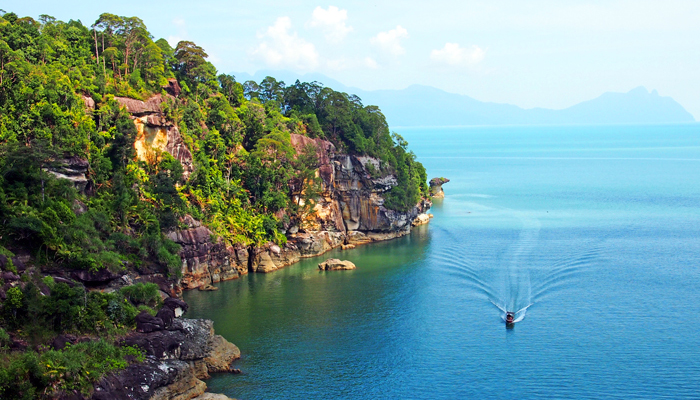 Sarawak is home to 37 national parks, 14 nature reserves, and 5 wildlife sanctuaries just to name a few adventurous activities. Add to that stunning beaches and coastlines, river banks teeming with an assortment of endemic wildlife, cultures so rich in indigenous diversity, and customs that go back centuries!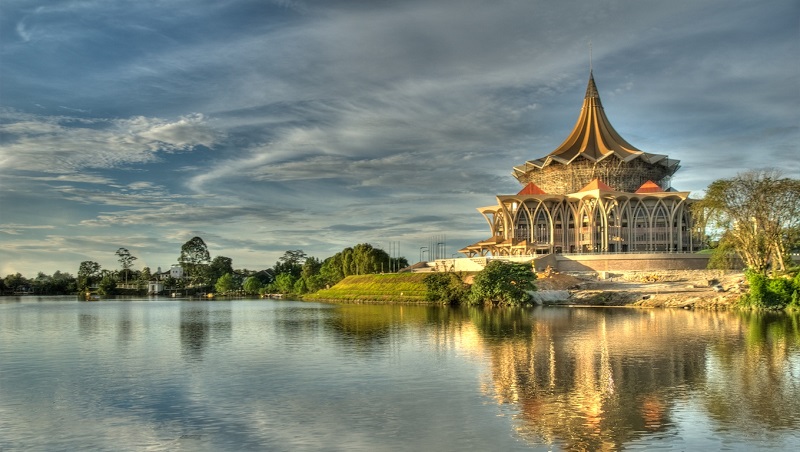 Sarawak being home to 27 ethnic groups, is a massive melting pot of dialects, traditions, and festivals; of which, one of the most important is Hari Gawai, or Gawai Dayak as the locals call it.
We revere our East Malaysian brethren their old-world knowledge of their homeland, their iron-clad roots that span centuries of living harmoniously with nature, and how it intersects with their belief systems and traditions. This makes the celebration marking the ending of their harvest season, a fantastical display of these combined practices. It's not commercialized in the way of most modern day festivities, and there is a very tangible aspect of spirituality intertwined in the merrymaking.
Hari Gawai is celebrated on June 1st every year by the people who make up the Dayak community. The name Dayak basically covers a very large population of indigenous people from Sarawak, and Indonesian Kalimantan that make up the interior of Borneo. It is quite similar to Sabah's Pesta Ka'amatan. The Dayaks who are mostly of the Iban tribe, were once known as the Sea Dayaks. Accordingly, a different tribe who were also once known as the Land Dayaks, are now recognized as the Bidayuh people. Dayaks also consist of the Orang Ulu tribe, whose sub-tribes include the Kayans, Kenyahs, and Lun Bawangs.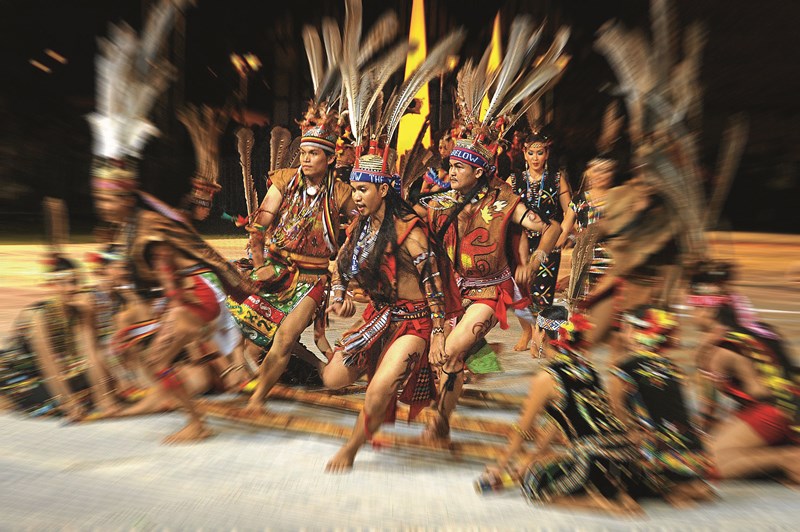 Within the 27 ethnic groups, are over 200 riverine and hill-dwelling subgroups, all with their own dialects, customs, laws, territory, and cultures; although they all do have common traits distinct to the Dayak identity. There are still a number of these groups and subgroups that still practice their age-old beliefs of animism and paganism, though there are those who have adopted the religions of colonisers, namely Christianity.
Marking a year of blessed thanksgiving for the agricultural harvest, Sarawakians prepare for the big day by sprucing up, and cleaning out their homes, paddy drying and milling, and visiting the gravesites of ancestors and loved ones. Those who are overseas will plan their vacations ahead of time, as most will return home to their villages for this big event.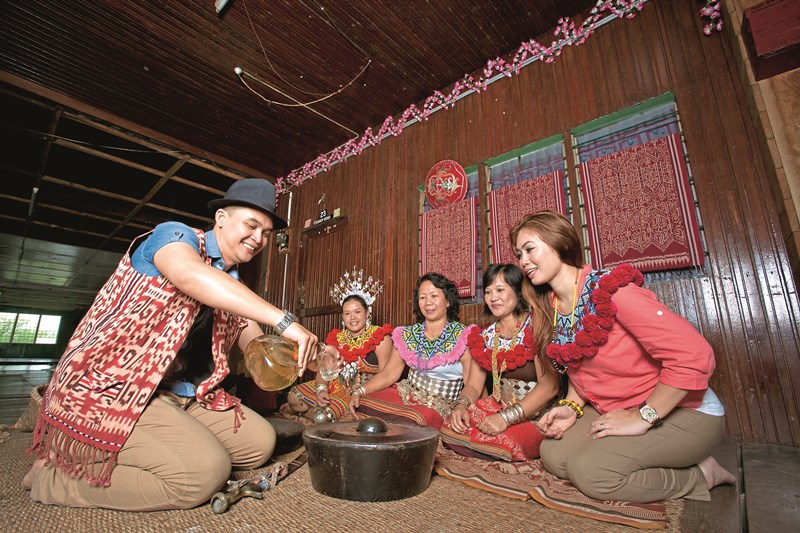 At least a month prior to the festivities, experienced elders will start brewing tuak, which is a Gawai ritual drink that bears great significance. Tuak is essentially rice wine made from the rice harvest that is mixed with home-made yeast and left to ferment. No Gawai celebration is complete without it! The drink has been made so popular in recent years, it is being exported in large quantities to the peninsular where they can be found in most trendy bars nowadays. Alternatively, a much stronger alcoholic beverage made by the Ibans is langkau which is tuak that's been distilled over a fire.
Community spirit is the anchor of the festival, requiring all those who celebrate to share the work of cooking, cleaning, and tailoring the beautiful and intricately made traditional outfits for the occasion. Those still living in longhouse conduct a set of rituals called adat that dominate Iban life from social interactions, to family affairs, and ceremonial rites.
A very symbolic part Gawai takes place on the eve where a blessing ritual called miring takes place. Plates filled with food are offered to the departed ancestors, deities, and spirits, who are invited to celebrate with the longhouse community. This auspicious presentation is followed by the fortune-telling ceremony called tilik-nasib, and is commenced by two gunshots being fired; one to ward off evil spirits, and the other to welcome familiar spirits to partake of the benefactions.
After which, a purified pig is killed with a spear, its liver removed and inspected. The condition of the liver then determines what the following year will bring to all those celebrating, and if it holds good fortune. Festivities then continue late into the night with singing, and dancing. An important part of this is when the Dayaks erect the ranyai, or tree of life, as a significant artefact that shadows the traditional performances of the ngajat dance, sword dance (bepancha), or martial arts demonstrations (bekuntau).
The ranyai is always in the form of a mangosteen tree, which is said to be have such strong branches that can hold a tuak bottle as heavy as 1kg! Privileged guests of honor are encouraged to break a coconut symbolizing the actions of Sengalang Burong or god of war, to the incantations of the Iban Timang called ngelanpang.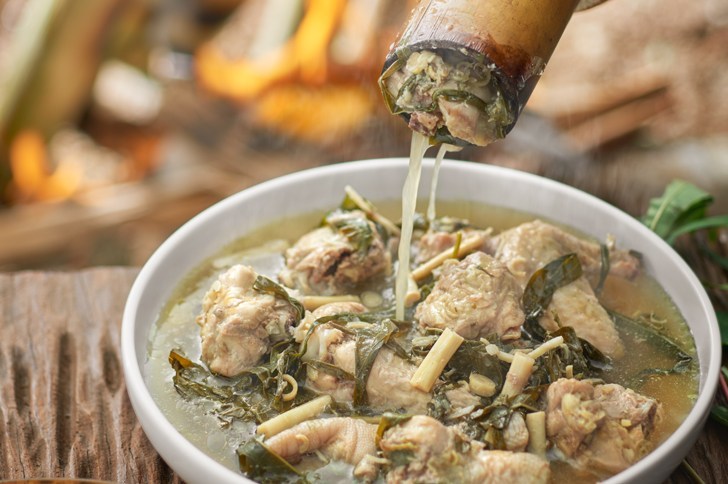 Gawai's most famous traditional food, manuk pansoh is a delicious chicken dish cooked with tapioca leaves in bamboo. This made in abundance along with other native dishes cooked with farm grown meats and locally sourced herbs and plants such as wild miding ferns, fiddlehead ferns, bamboo shoots, tapioca leaves and Dayak round brinjals. You will also find pig heads roasted over wood fires, its meat to be served hot of the bone with tuak.
In these times of globalization, as we tend to know more about, and respect the cultures and traditions of other countries, how much more should we be proud of the multiculturalism within our borders.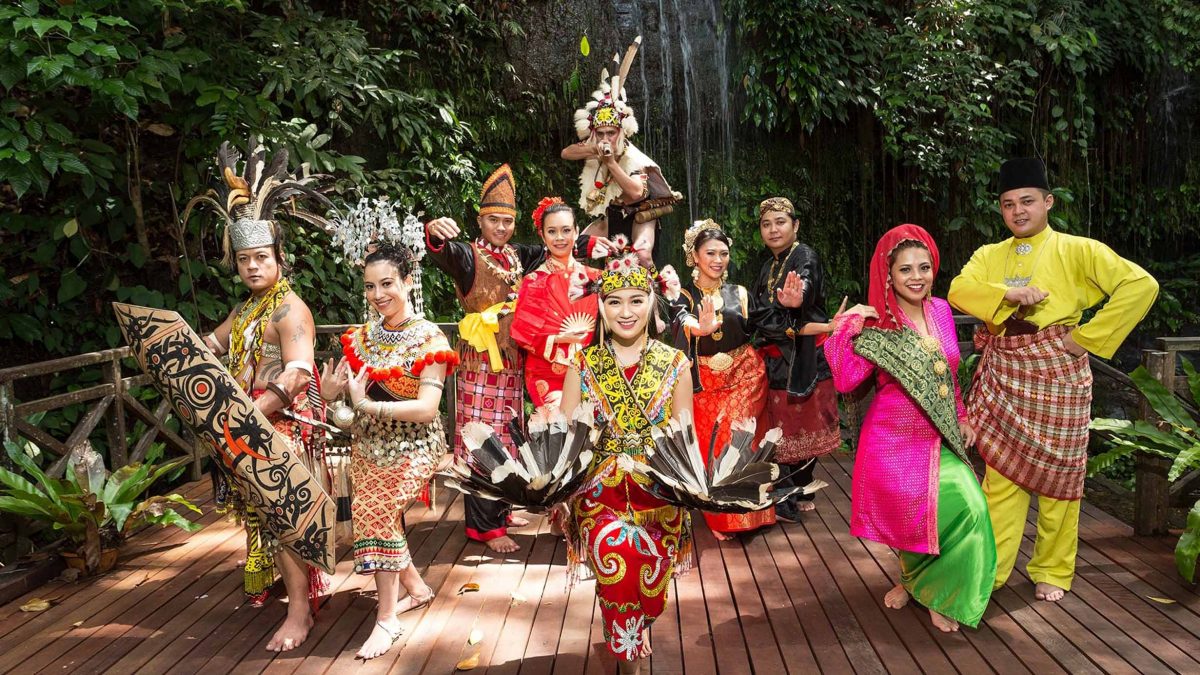 Visiting tourists are always welcome to join in on the festivities on the first day of Gawai. This is something we should all experience and revel in at least once in our lives. Hari Gawai should be a festival all Malaysians are educated about, and honoured to participate in just as we are with our main festivals of Hari Raya, Chinese New Year, Christmas, and Deepavali.



" ExpatGo welcomes and encourages comments, input, and divergent opinions. However, we kindly request that you use suitable language in your comments, and refrain from any sort of personal attack, hate speech, or disparaging rhetoric. Comments not in line with this are subject to removal from the site. "



Comments