This article was written in part by Business Traveller
According to the Korean Herald, Korean Air has decided to remove first-class seating from some of its international routes, leaving only economy and business (named prestige- by the airline) class products. 76 of Korean Air's 111 international routes are subject to this change, as of the 1st of June 2019.
35 routes, which make up 30% of Korean Air's international flights, will maintain first-class seats, and will be available for major short-distance flight routes such as to capital cites of Beijing, Osaka, Hong Kong, Taipei, Bangkok, Singapore, Jakarta, and Hanoi.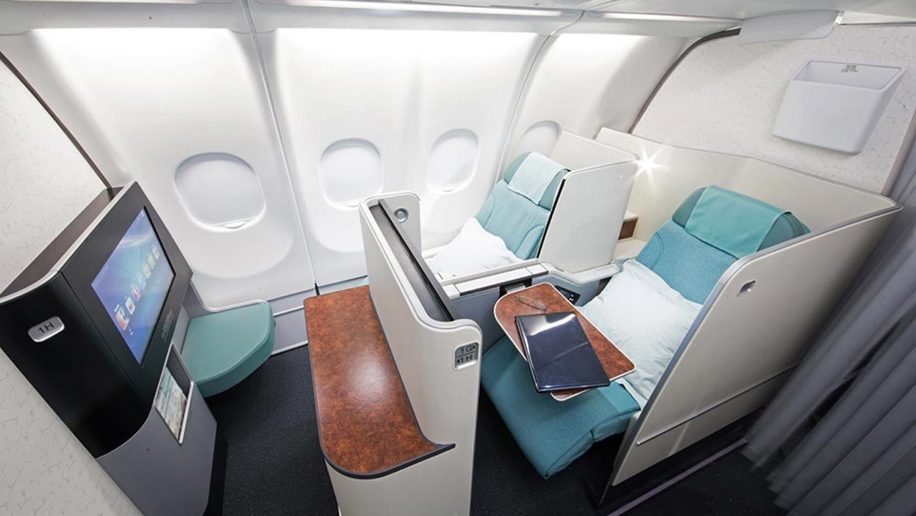 An unnamed Korean Air official stated that this decision was influenced by the low demand for first class seating options in certain flights to tourism destinations, making two class seat options more applicable. "We will do our best to minimise the inconvenience of first-class passengers and maintain quality service for prestige-class passengers," the official continued.
Through the removal of first-class seats from some aircraft, it is expected that the airline will "achieve better operational efficiency, while improving inflight service for Prestige-Class passengers at the same time", as per the spokeperson.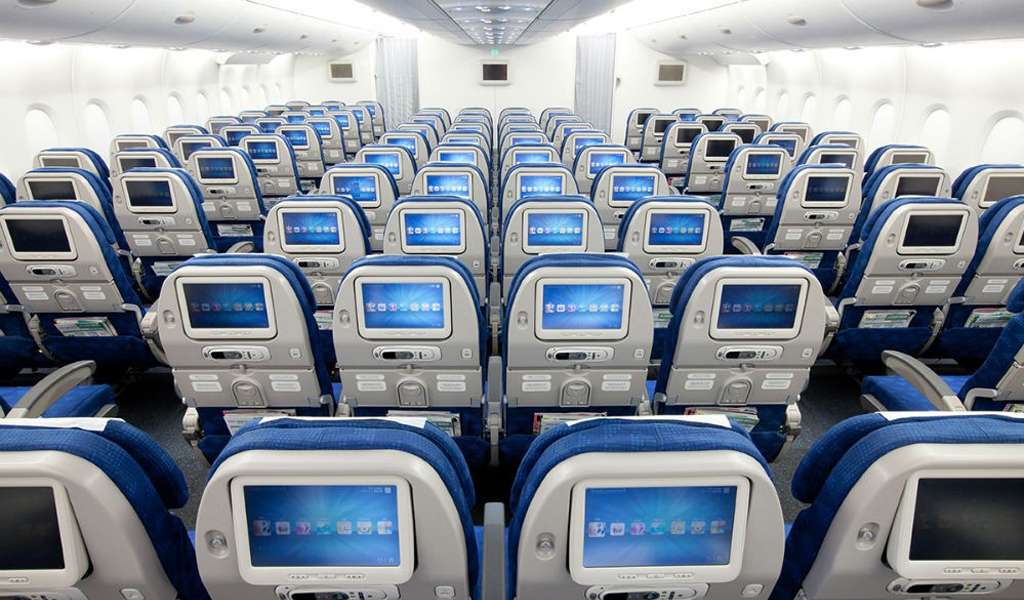 The following routes will be switched from a three-class configuration to operate to a two-class configuration as of the 1st of June.
America, Europe, Oceania:
Toronto Pearson International Airport
Vancouver International Airport
Barcelona–El Prat Airport
Adolfo Suárez Madrid–Barajas Airport
Istanbul Atatürk Airport
Franjo Tudman Airport Zagreb (Croatia)
Brisbane Airport
Auckland Airport
Nadi International Airport (Fiji)
Tokyo Narita International Airport (from Incheon International Airport)
Daniel K. Inouye International Airport (Honolulu International Airport)
Commonwealth of Independent States (CIS) and Middle East
Pulkovo Airport (serving St. Petersburg, Russia)
Vladivostok International Airport
Irkutsk International Airport
Tashkent International Airport
Southeast Asia
All routes to Southeast Asia will switch to two-class, except:
Suvarnabhumi Airport (Bangkok Airport)
Changi Airport (Singapore)
Ninoy Aquino International Airport (Manila, Philippines)
Soekarno–Hatta International Airport (serving Greater Jakarta, Indonesia)
Kuala Lumpur International Airport
Tan Son Nhat International Airport (serving Ho Chi Minh City, Vietnam)
Noi Bai International Airport (serving Hanoi, Vietnam)
Japan
All routes to Japan will switch to two-class, excpet:
Tokyo Haneda International Airport (from Gimpo International Airport)
Tokyo Narita International Airport (from Incheon International Airport)
Kansai International Airport (from Gimpo International Airport)
Kansai International Airport (from Incheon International Airport)
Chubu Centrair International Airport, serving Nagoya (from Incheon International Airport)
China
All routes to China will switch to two-class, except:
Beijing Capital International Airport (from Gimpo International Airport)
Beijing Capital International Airport (from Incheon International Airport)
Shanghai Hongqiao International Airport (from Gimpo International Airport)
Shanghai Pudong International Airport (from Incheon International Airport)
Hong Kong International Airport
Taipei Taoyuan International Airport
Comments