We may have been slugging through June dreading the realisation that a whole half of the year has gone by, but the cinematic fun never stops!
Spider-Man: Far From Home
While a whole new wave of Endgame blues are set to roll in once more with the re-release of extended and post-credit scenes, Spider-Man's newest adventure will try to help you move on. Now that alternate universes have been established, Mysterio's presence may be something more than just a plot line, and the Elementals may be more sinister than expected.
Release date: 3 July 2019
Genre: Action/Superhero
Stars: Tom Holland, Michael Keaton, Jon Favreau, Zendaya, Marisa Tomei, Jake Gyllenhaal
Link: Mysterio
The White Storm 2: Drug Lords
Canton's biggest stars are back with another fast-paced, high-octane crime drama dealing with drugs, politics, and brute strength. Wars between gang territories and personal relationships are put to the test as two old friends find themselves on complete opposite sides of the ruthless spectrum.
Release date: 11 July 2019
Genre: Action
Stars: Andy Lau, Michael Miu, Louis Koo, Karena Lam, Cherrie Ying
Link: Drug Lord
Crayon Shinchan: Dangerous Honeymoon – The Lost Daddy
One of the most beloved anime families are taking a trip to the land down under! When Shinchan's parents finally get to go on their long-delayed honeymoon, trouble ensues as father Hiroshi is mistaken for a key component in a dangerous treasure hunt. Can the rest of the Nohara family rescue him and their holiday?
Release date: 11 July 2019
Genre: Animation/Family
Stars: Yumiko Kobayashi, Miki Narahashi, Toshiyuki Morikawa, Satomi Koorogi
Link: Hubby
Malaysia Film Fest 2019 (MIFFest)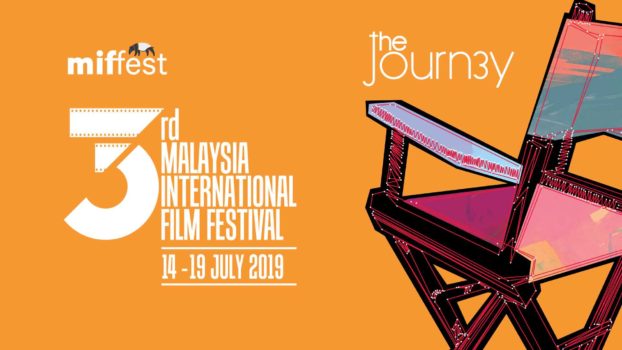 Malaysian film making talents are set to share the stage with international extraordinaires in the business at this festival of culture and art. Followed by the Malaysian Golden Global Awards (MGGA), many interesting acts in the theme of 'Humanity' will be showcased and brought to light through this festival in support of accessible platforms for local cinema.
Release date: 14 – 19 July 2019
Link: MIFFest
The Lion King
Disney's greatest animal-centric epic has been reintroduced as a live-action feature! Inspired by Shakespearean drama Hamlet, The Lion King follows Simba, a young Pridelander cub who witnesses the death of his father King Mufasa at the hands of his brother Scar. Outcast and guilt-ridden, the growing cub must assume his role as Prince and save his land from the cruel usurper.
Release date: 18 July 2019
Genre: Adventure/Drama/Animation
Stars: Donald Glover, Beyonce Knowles, James Earl Jones, Chiwetel Ejiofor, Alfre Woodard, John Oliver, John Kani, Seth Rogen
Link: Simba
Guests
What could go wrong having a little party in an abandoned house? The usual dumb teenager group busts out an ouija board to find out! But one of them unexpectedly holds more connection to the house than she realises, and the summoning may just be the undoing of them all.
Release date: 18 July 2019
Genre: Horror
Stars: Yuriy Chursin, Angelina Strechina, Mihail Mescheryakov, Anastasiya Zenkovich
Link: House
Curses
This three-part Thai horror anthology carries three curses within. Terrorising a village, worn as a promise of suffering, and inflicting a repellent of good deeds, will the characters find a way to break the thing that binds them?
Release date: 25 July 2019
Genre: Horror
Stars: David Chatchavan Asavanond, Phurada Kongpech Mayor, Chinawut Indracusin, Tana Chatborirak
Link: Anthology
Rocketman
England's most glitzy entertainer brings his own history to life in this biopic starring Taron Egerton of Kingsman fame. From his days in the Royal Academy of Music to his partnership with lyricist Bernie Taupin, Elton John's most formative and famed years are told through his eyes.
Release date: 25 July 2019
Genre: Biopic/Drama
Stars: Taron Egerton, Jamie Bell, Richard Madden, Bryce Dallas Howard
Link: Elton John
Anna
If someone ever says they're tired of the whole 'badass beauty' trope, drop kick them like this Russian supermodel turned actress. From super model to super assassin, no government secrets are left undiscovered with her on the case.
Release date: 25 July 2019
Genre: Action/Thriller
Stars: Sasha Luss, Helen Mirren, Luke Evans, Cillian Murphy
Link: Russian Spy
Doraemon: Nobita's Chronicle of the Moon Exploration
Known to be Malaysia's favourite anime character ever from Japanese media, Doraemon, his dimensional pocket, and his quirky pal Nobita face the consequences of accidentally colonising the moon! When invaders strike, Doraemon and gang must team up to save the newfound locals from abduction and assault.
Release date: 25 July 2019
Genre: Animation/Family
Stars: Wasabi Mizuta, Megumi Ōhara, Yumi Kakazu
Link: Pocket



" ExpatGo welcomes and encourages comments, input, and divergent opinions. However, we kindly request that you use suitable language in your comments, and refrain from any sort of personal attack, hate speech, or disparaging rhetoric. Comments not in line with this are subject to removal from the site. "



Comments