The elegant kebaya allures many, yet the history behind the origin of this particular garment is an uncharted territory. A trip to any boutiques will confound you as it comes in many variations, and its profile is different from how it is traditionally sewn. Nevertheless, we have the Baba Nyonya community and their beautifully embroidered kebaya blouse which carries their identity and heritage. As for the Indonesians, kebaya is a symbolic national dress with historical significance behind it.
The word kebaya is derived from an arabic term known as "abaya" which is defined as clothing. In addition, kebaya has existed in the history of Indonesia since the period of the Majapahit reign. A feminine choice of clothing it may be, but it has its own interesting reputation for women especially in Malaysia and Indonesia.
Kebaya in Malaysia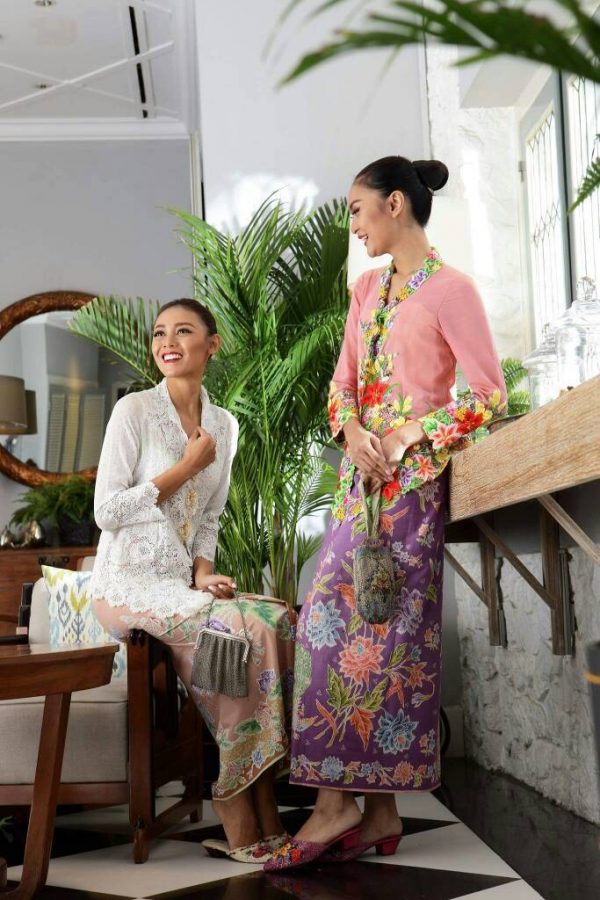 Historically, since Peranakan people are influenced by many ethnicities such as Indonesian, Malay, and Dutch, kebaya was not always known by that name. In fact, the kebaya's top was called baju panjang (long blouse) due to its length which later was shortened, hence the change of the name. Kebaya Nyonya has evolved as time passes, and the short tunic was an invention from the Peranakan community. To add more glamour and beauty, they also wore beaded shoes and carried a beaded purse.
Generally, kebaya has its own distinctive characteristics as people would instantly recognized this flattering attire augmented with accessories and its sarong. In Malaysia, kebaya nyonya's top is enhanced with the motifs of flowers, animals, insects, and other Oriental-inspired designs. Usually, it is embellished with an accessory known as kerongsang (brooch), worn together with a batik sarong.
The fabric of kebaya Nyonya is threaded from of voile and rubia, and the process of sewing of it requires the art of sulam (embroidery). Although nowadays, people wear it casually with jeans or skirts, the batik sarong is still donned by these women especially during special celebrations or formal occasions.
Kebaya in Indonesia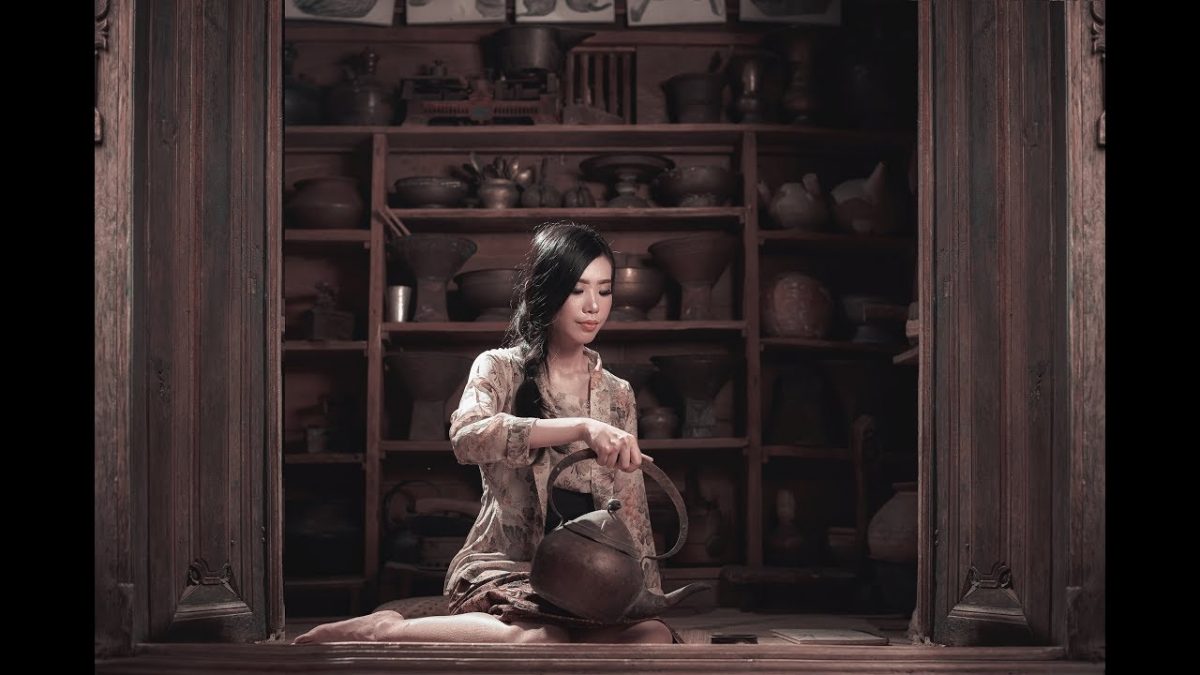 As for Indonesian women, the kebaya emerges as a national dress and carries a strong symbol to their identity. Back during the colonial period, Dutch and Eurasians alike wore white kebaya known as kebaya Indo to fit in the environment and tropical climate in Indonesia. Most of the ladies from this colonial group would often wear kebaya made from imported fabrics that were mostly expensive and luxurious. However, the rise of nationalistic movements in Indonesia has seen the kebaya Indo abandoned over time due to its synonymous congruence with the natives.
The transition in power in recent years however, has empowered women, and also elevated the status of kebaya. Moreover, the kebaya was pridefully worn by women who were detained under the Japanese occupation to show their lineage in cultural heritage. The kebaya is also known as clothing with a social class of its own due the quality of fabrics and the pricing it would fetch.
As for the natives, on the 21st of April, Kartini Day is celebrated annually in the spirit of remembrance of Raden Ajeng Kartini who advocated for proper education for girls, and for women's rights. How can such a simple traditional dress becomes infinitely important? That's a wonder on its own for Indonesia.
The Variations of Kebaya
There are many different types of kebaya with different designs and fabrics. Here are the five most popular kebayas that have become favorites over the years.
1. Kebaya Nyonya
Kebaya Nyonya or also known in Indonesia as kebaya encim is a more version of kebaya. The beautifully sewn tunic is matched with batik sarong, and often to look more traditional, the ladies wear Nyonya beaded shoes. In addition, the tight fitted attire is crafted with high quality fabrics and that's why it is slightly more expensive on the market.
2. Kebarung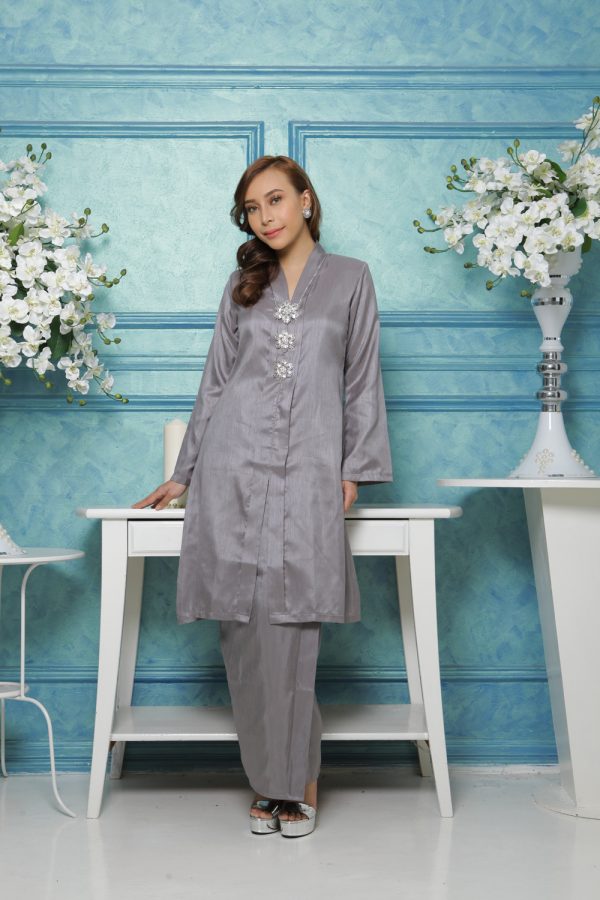 The combination of kebaya and baju kurung originated from Selangor, was once a national favorite in the 1990s. The more demure type of kebaya due to its loose and long cut top is still preferred by many who love to look modest and elegant. Back then, textiles such as songket, cottons, and woven fabric were frequently used. Now, silk is the the top selection for designers, with the blouse sometimes being adorned with dokoh (a jewelry with three brooches made of tin, gold, or silver).
3. Kebaya Kartini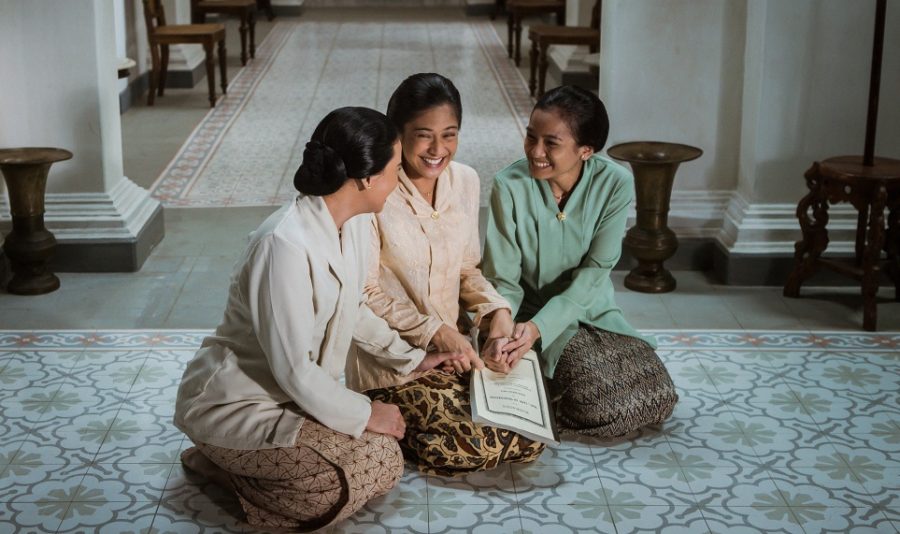 Most women in Indonesia wear kebaya Kartini to commemorate the Kartini Day who is known for her women empowerment. Kebaya Kartini is believably originated from central Java and was once classified as an aristocrat attire. It is usually made of opaque fabric and it has been a top fashion favorite for runway shows in Indonesia. Now it is worn by women all across Indonesia mainly on April 21st, and not to mention that white is the symbolic color due to its association with the female figure, Raden Ajeng Kartini.
4. Kutubaru
Kutubaru has a striking resemblance to Malaysia's kebaya Kota Bharu due to its rectangle-shaped collar and more sensual top that accentuates a woman's body frame. It is different from other v-line collared kebayas and preferably for anyone who wants a classic look.
5. Modern Kebaya
The concept of kebaya modern varies depending on the fashion trend of the year. Now we have women donning short sleeved kebayas with shorter skirts, or laced kebaya tops with plain sarongs , kebaya peplum, and much more. All of these are creatively innovated from the traditional variations of kebaya and most of the time, they are worn without brooches.
---
"ExpatGo welcomes and encourages comments, input, and divergent opinions. However, we kindly request that you use suitable language in your comments, and refrain from any sort of personal attack, hate speech, or disparaging rhetoric. Comments not in line with this are subject to removal from the site. "
Comments