We're coming into the eight month of the year and things couldn't look more exciting! From musicals to book nooks, and Malaysia's Independence Day, celebrate you and everything you love this August.
indicinelive! 6

This sketch-comedy is back for its sixth run since its inception in 2010. Presented by the Actors Studio Seni Teater Rakyat and supported by the Kuala Lumpur Performing Arts Centre, come and enjoy slick sketches and sharp parodies questioning how new exactly is Malaysia Baru? And can we create and rely on superheroes to deal with the hardships that still plague us? Featuring an all Malaysian cast, crew, and creators, find your tickets on this Facebook event page and head on over to klpac for an entertaining night full of laughs and satire.
Date: 1 – 4 August 2019
Venue: klpac, Sentul Park, Jalan Strachan, 51100 Kuala Lumpur
Website: indicinelive
Kabut in the Park 3.0

The third installment of flea market goodies at the scenic park of Sentul Station is back. klpac's car park brings together the community inspired by Mari Kondo to trade and sell possessions that no longer spark joy in their own homes to others who need something new(ish). Bring along a mat to mingle and picnic with like-minded people for a fun, sustainable afternoon!
Date: 3 August 2019
Venue: klpac, Sentul Park, Jalan Strachan, 51100 Kuala Lumpur
Website: Car boot sales
The Working Dead: A Musical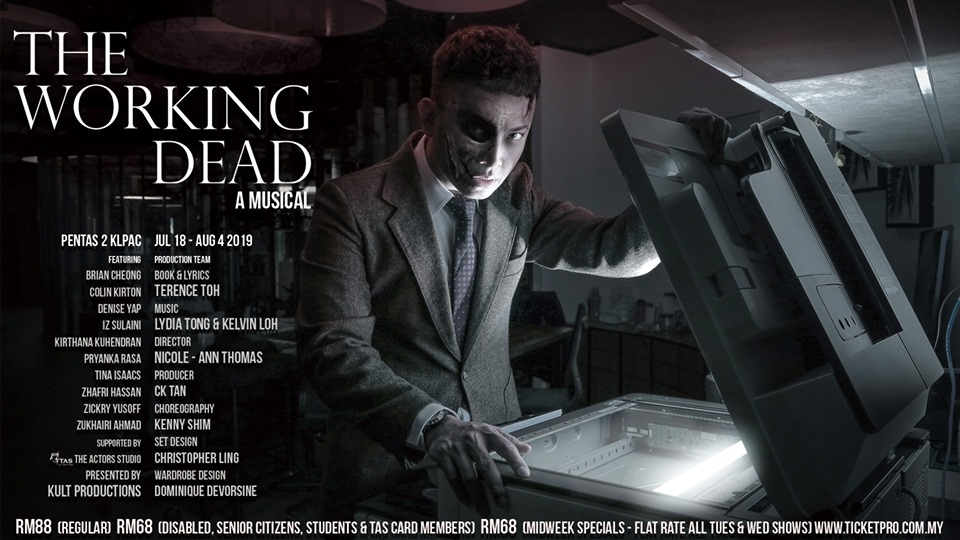 The fruit of last year's workshop production is here to present you with the fully fleshed-out, all-original, all-Malaysian cast and crew musical! Featuring toxic work culture, in which a boss enlists a bomoh (shaman) to bring back his best and hardest worker (much to the horror of the worker's wife and colleagues), feast your eyes on zombies, music, and gory fun! Tickets are available on klpac's Facebook event page.
Date: 1 – 4 August
Venue: klpac, Sentul Park, Jalan Strachan, 51100 Kuala Lumpur
Website: Corporate Zombie
Silent Book Club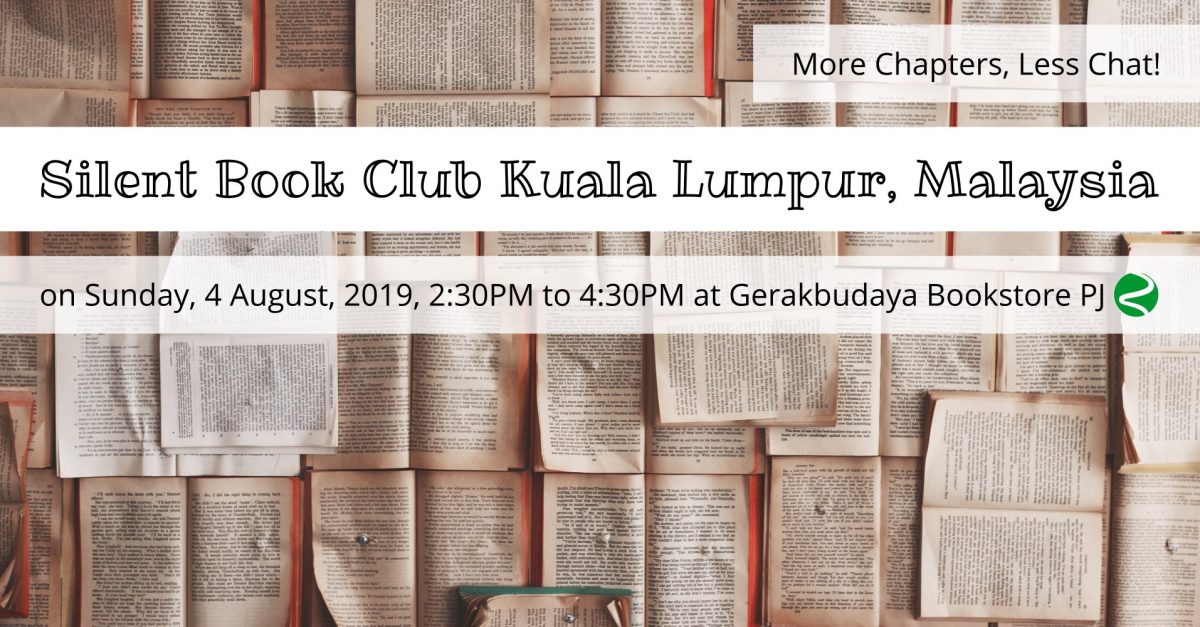 Ever wanted to get started on or finish a book but never seem to have the time and place to do so? Chores at home, crowds on the way to work, avoid all these problems at the Gerakbudaya space for book lovers! And while you're here, tuck in with some of Projek Dapur Umar's fantastic local mishmash treats to have that perfect afternoon all to yourself.
Date: 4 August 2019
Venue: Gerakbudaya, 2, Jalan Bukit 11/2, 46200 Petaling Jaya, Malaysia Website: Shhh
TEG Mingle at citizenM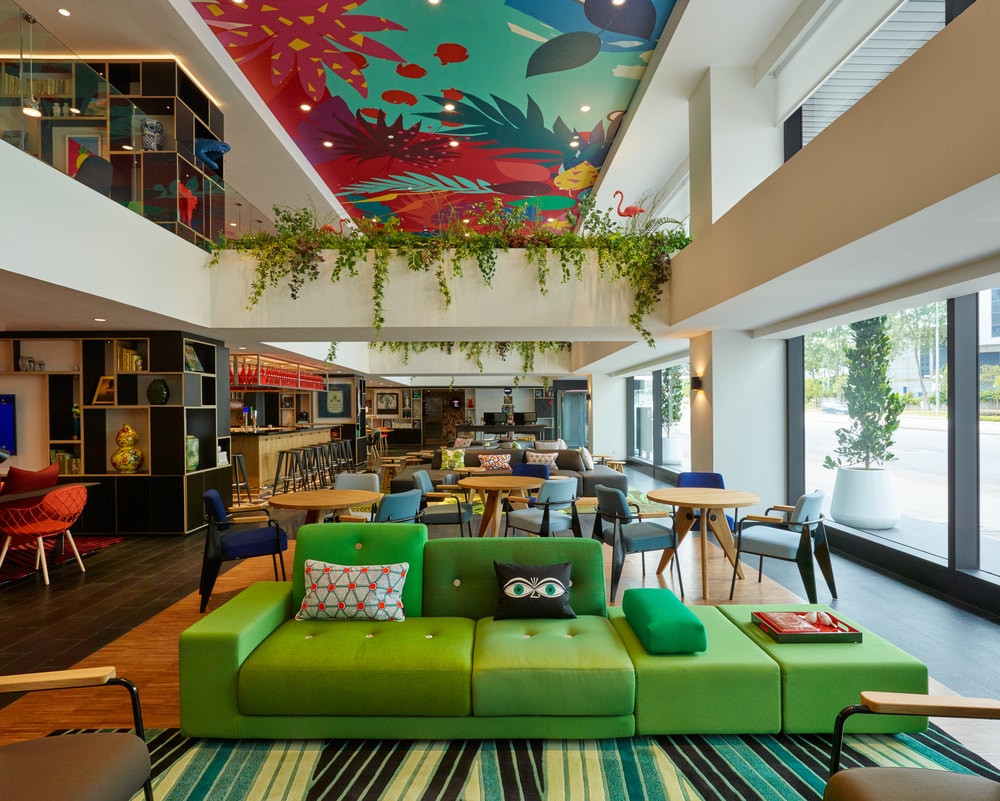 Brand new to KL's hotel scene is funky fresh citizenM! Having just recently launched, citizenM will be the next location for our monthly Mingle. The hotel features a contemporary design consisting of light, open spaces, designer furniture and fabulous art. The TEG montly Mingle is always a good time for both locals and expats who enjoy a mini mid-week social activity somewhere in greater KL and the Klang valley. Bring friends and family and we'll see you there for drinks and light bites.
Date: 15 August 2019
Venue: canteenM, citizenM, 128, Jalan Pudu, Bukit Bintang, 55100 Kuala Lumpur
Website: TEG Mingle
Malaysia Vegan Festival 2019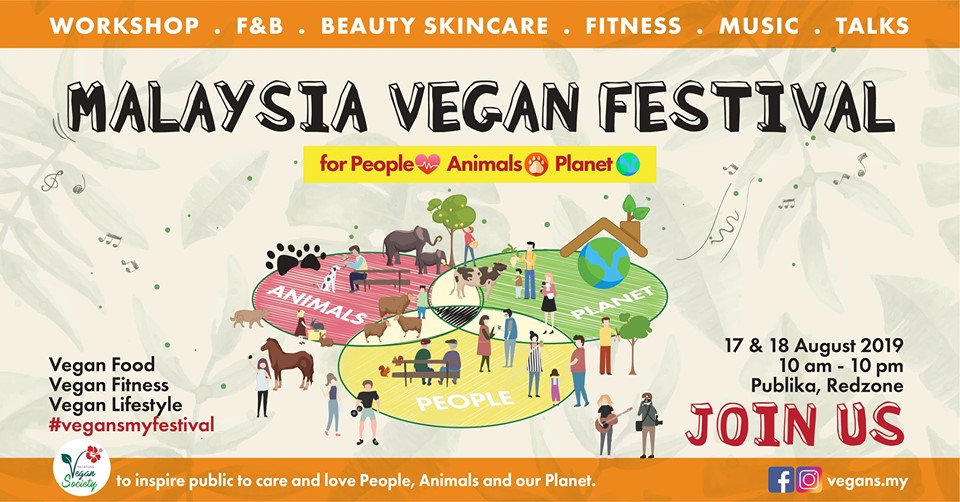 Want to know more about the movement to veganism and why it benefits everything from personal health to the economic production and waste management systems? This festival is perfect for that shame-free exposure to the green lifestyle, and will provide talks, tips, and more to help you understand the cruelty free movement. Visit the Redzone of Publika from 10am to 10pm to join in on the workshops, talks, and open markets!
Date: 17 and 18 August 2019
Venue: Publika, Solaris Dutama, 50480 Kuala Lumpur
Website: Go Green
KING vs QUEEN – Stand-up Comedy Show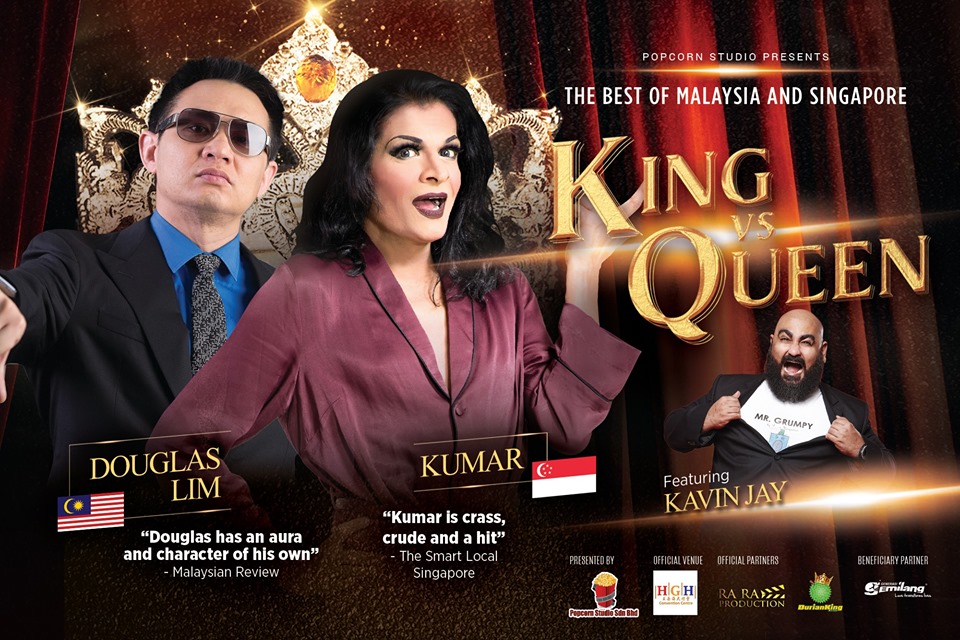 Comedy greats of neighbouring countries Singapore and Malaysia go toe to toe in a battle of wits! Kumar, Singapore's one and only Drag Queen comedienne who captivates audiences with sharp observations and unbridled opinions on politics, sex, and gender will be unleashing jokes not for the faint-hearted! And from Malaysia's corner, Comedy King Douglas Lim, whose repertoire covers social norms, messy Malaysian politics, and more, catch these comedy giants at the HGH Convention Centre, Sentul KL. Tickets are available through their Facebook event page.
UPDATE: Due to popular demand, tickets for the 23rd have sold out, and a new date of the 24th has been added! The laughter will continue at next-door venue Galaxy Banquet Hall at 1pm.
Date: 23 and 24 August 2019
Venue: HGH Convention Centre and Galaxy Banquet Hall, 475, Jalan Peach Ave, Sentul, 51000 Kuala Lumpur
Website: King VS Queen
French Portraits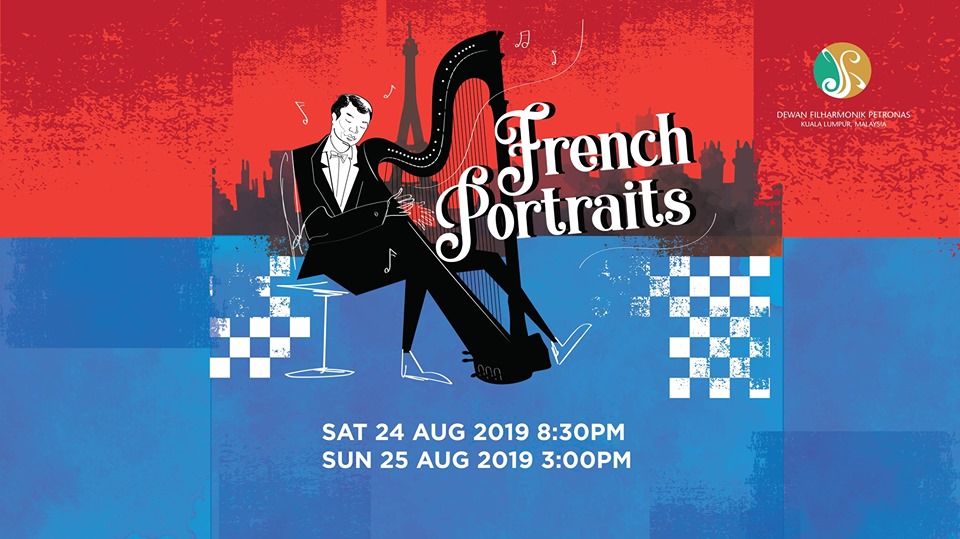 Illustrious conductor Jun Märkl joins the Malaysian Philharmonic Orchestra to bring you on a Tour de France of music featuring classical compositions such as the forbidden love of Fauré's Pelléas and Mélisande, Pierné's Konzerstück featuring harpist Tan Keng Hong, and Ravel's decadent La Valse. Catch also selections of Debussy's Préludes! Tickets are available at Box Office,GF, Tower 2, Petronas Twin Towers from RM56, or call (+60)3 2331 7007. You can also purchase online at www.mpo.com
Date: 24 and 25 August 2019
Venue: Dewan Filharmonik Petronas, 50088, Kuala Lumpur
Website: French
The Multicolour Voices – An Album of Malaysian Art Songs

Focusing on the many influences Malaysian multiculturalism, multilingualism, and the touches of internationalisation, this CD recording project aims to showcase local composers and the many art forms of our society. From poetry to songs, and auditory-strong performance pieces, this event will go as far back as the 1930s to explore how the Malaysian culture was formed and enriched by the many influences that have inspired and manifested in us. Drop by Libero Music on 136A Jalan Cerdas, KL for a morning of historical journeying!
Date: 31 August 2019
Venue: Libero Music, 136A Jalan Cerdas, 56000 Kuala Lumpur
Website: Malaysian music
Hari Merdeka (National Day)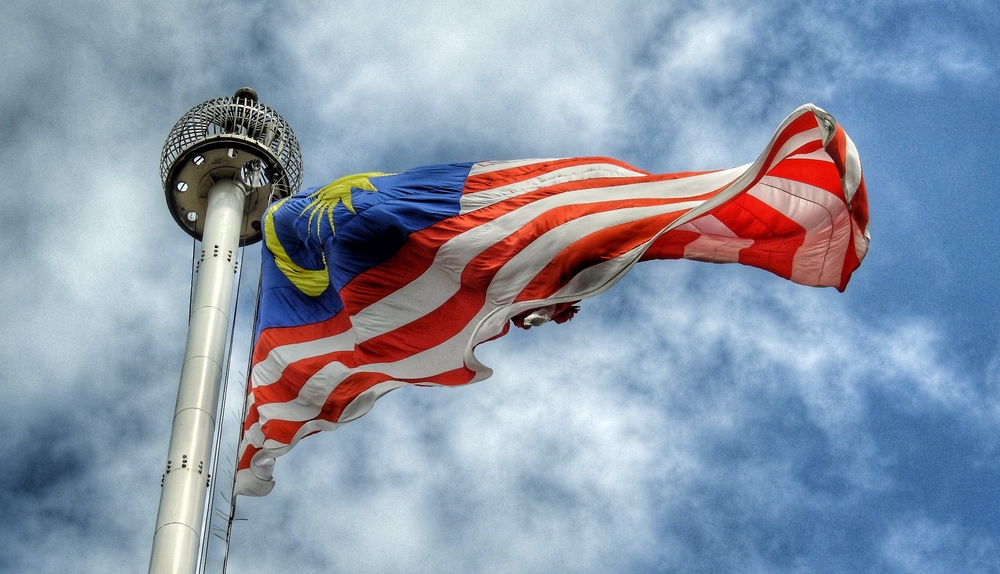 Celebrate Malaysia's Independence Day with a massive festival. Politicians and VIPs will be giving speeches galore before a fantastic procession of royalty, cultural performances, military demonstrations, intricate floats, sporting events, and more will be held to honour the many trials and tribulations of the nation. Join in the revelry at Merdeka Square!
Date: 31 August 2019
Venue: Malaysia
Website: –
---
"ExpatGo welcomes and encourages comments, input, and divergent opinions. However, we kindly request that you use suitable language in your comments, and refrain from any sort of personal attack, hate speech, or disparaging rhetoric. Comments not in line with this are subject to removal from the site. "
Comments