As European art influences grow steadily Kuala Lumpur, Priscilla Emmanuel speaks with German-born Dr. Ralph Klemp whose personal art education is entrenched in the classics that have paved the way for modern art.
"Art is Passion, Compassion;
Art is Emotion; Joy and Pain,
Art is Everywhere,
I am Art,
Art is You"
To be an artist is to convey depths of emotion through mediums of every imaginable kind. Not only is it a way of life, it is a calling that is impossible to ignore. The above verse is a personal mantra of Dr. Ralph Richard Klemp: author, artist, visionary.
Born in the fashion and art capital of Düsseldorf, Germany, Dr. Ralph's earliest artistic venture saw him selling paintings he made as a six year old, at 10 cents apiece in the affluent neighbourhood of his hometown. Drawing all kinds of haughty criticism, the young aspiring painter was accused of begging rather than praised for showing entrepreneurial potential. His mother, a painter and fashion designer herself, amazed at her son's business aspirations taught him how to speed paint instead, doubling his progress and profit.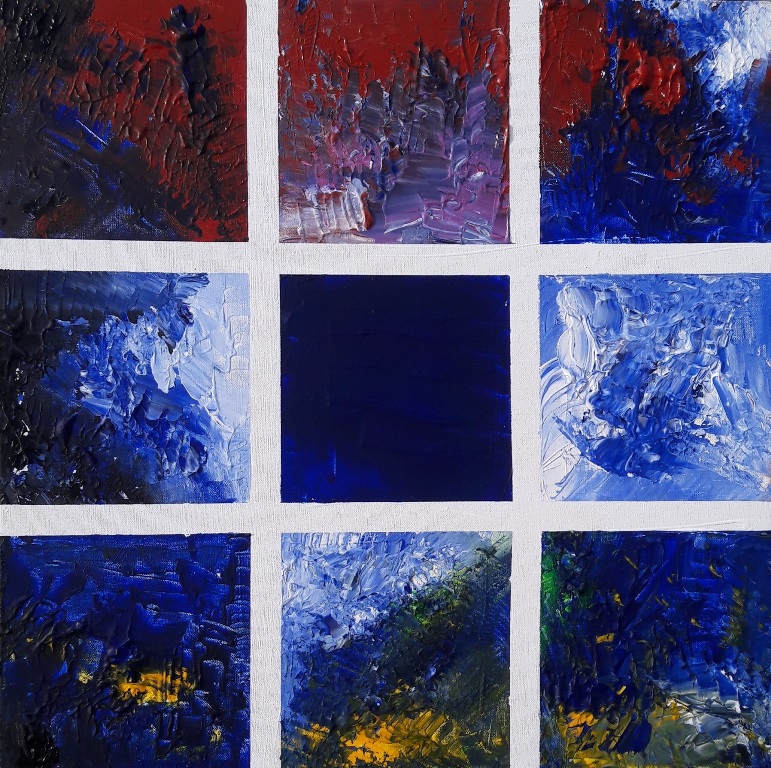 The significance of that lesson was efficacious. He became unstoppable henceforward.
Dr. Ralph recalls his parent's circle of friends in Düsseldorf that included renowned artists such as Yves Klein, Günther Uecker, and Heinz Mack who all had a definitive impact on his artistic education growing up. At the age of 15, his family relocated to Italy, another important vestige of Renaissance art that made it possible for him to submerge himself in the works of the grand old masters such as Leonardo da Vinci, Botticelli, Michelangelo, Raphael, Donatello, Titian, Brunelleschi, Caravaggio, Giotto and many more.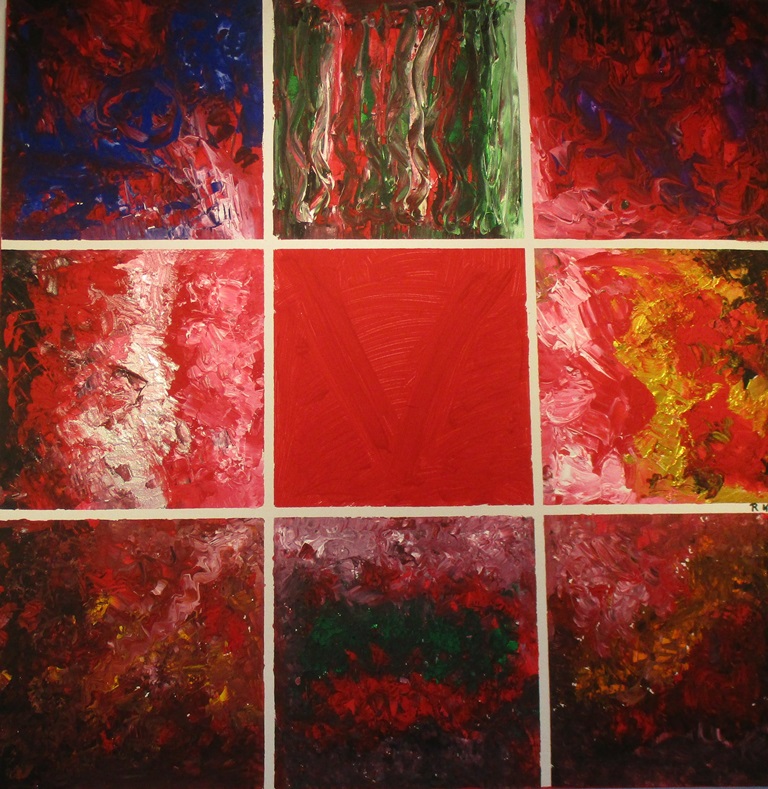 "I passed many hours in the Pinacoteca di Brera, which was very close to my high school, gazing at and absorbing the magnificent paintings. At home we had an extensive library on all the old and new masters which I devoured with a passion and art history has been my favorite subject ever since," he recalls.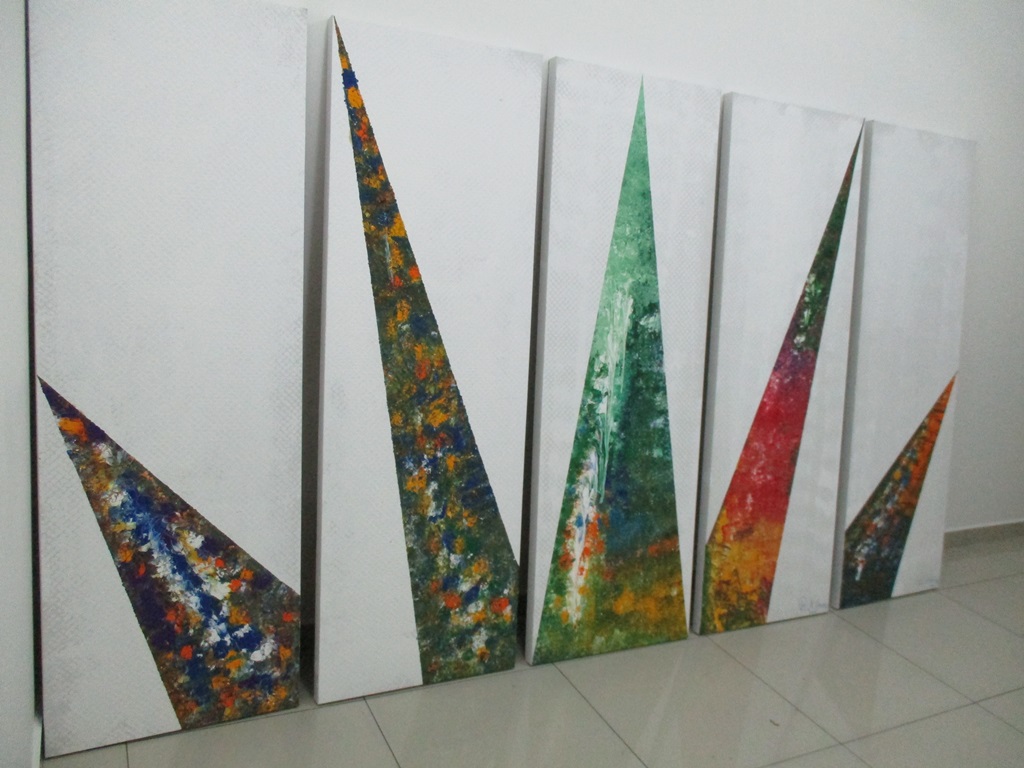 When I asked him who his favourites were, he responded saying, "From a conceptual point of view, I am a big fan of Marcel Duchamp, who was able to set the world free from preconceptions. I also love the surrealists that were Salvador Dali, René Magritte, and Yves Tanguy. Henri Matisse, Paul Cézanne and Paul Gauguin have had a dominating influence on my works but my absolute hero, is Claude Monet. His mastery of colors has no parallel and no other painter can convey so many dimensions with just a few shades of blue and green. Of course my wonderful mother Patrizia, being a fashion designer, has had the greatest influence on my education. We lived and breathed beauty and art every day at home and growing up in Italy with its unimaginable beauty all around, was a blessing in itself."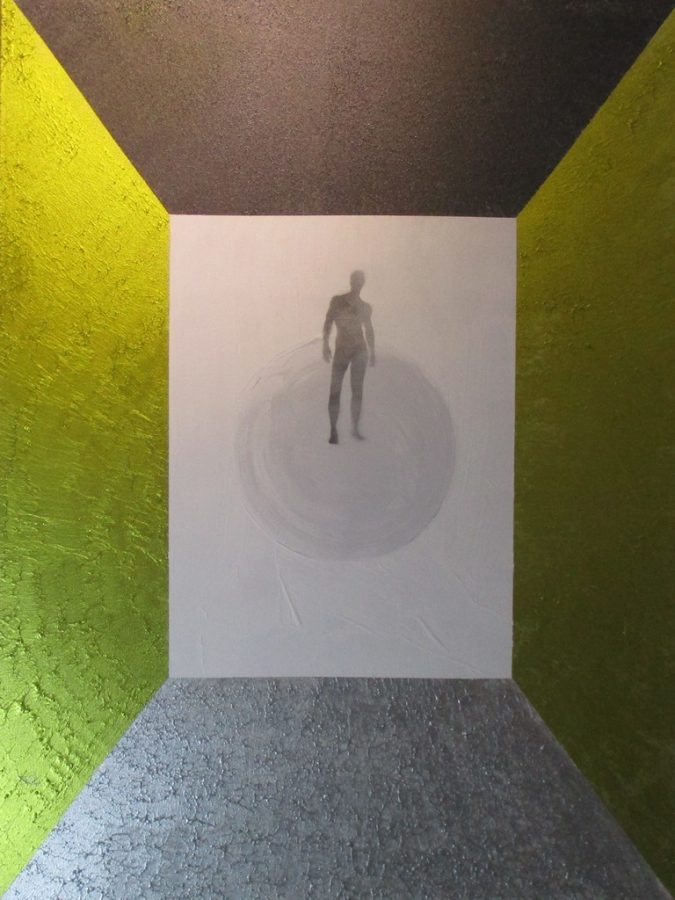 Having now lived in Asia for over 30 years, Dr. Ralph has been permanently residing in Malaysia since 2001 with a home in the Klang valley. He refers to the Malaysian art scene as "a young, vibrant, and fertile community that's bursting at the seams with glorious talent."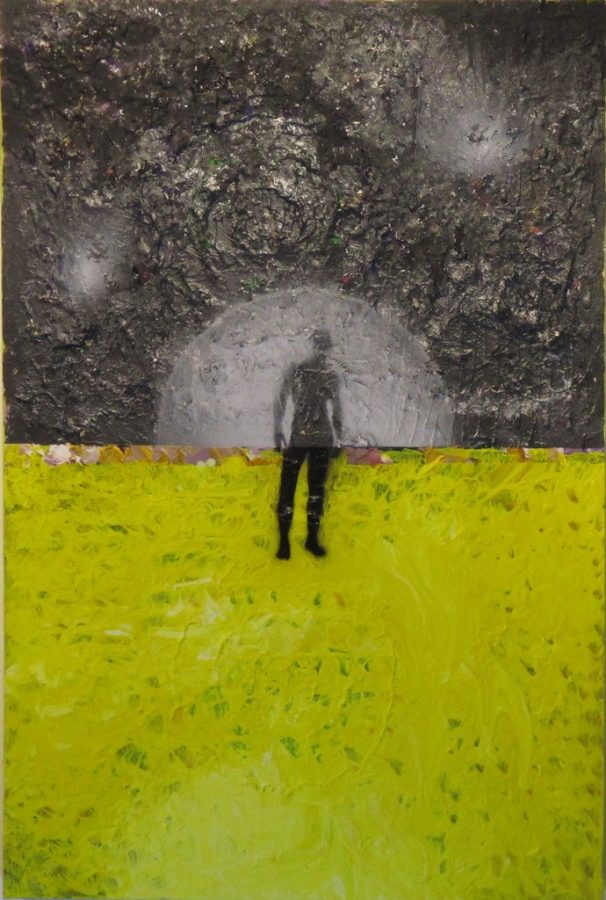 His works are an amalgamation of not only his extensive knowledge on the subject, they are also a body of deeply personal reflections that he is intent on sharing with the world. He informs me that his latest collection for 2019 is a series of paintings called '9 Squares' where he depicts the relationship between colours and emotions. His first big entrance into the Malaysian art scene was with his large-sized canvas painting of a hand print called 'Islands.' The intellectual proponent behind the piece relates to the theory of evolution with him identifying the missing link on how humanity evolved into homo erectus, and then sapiens. If you ever meet Dr. Ralph in person, do ask him about this as he wrote an interesting story about it.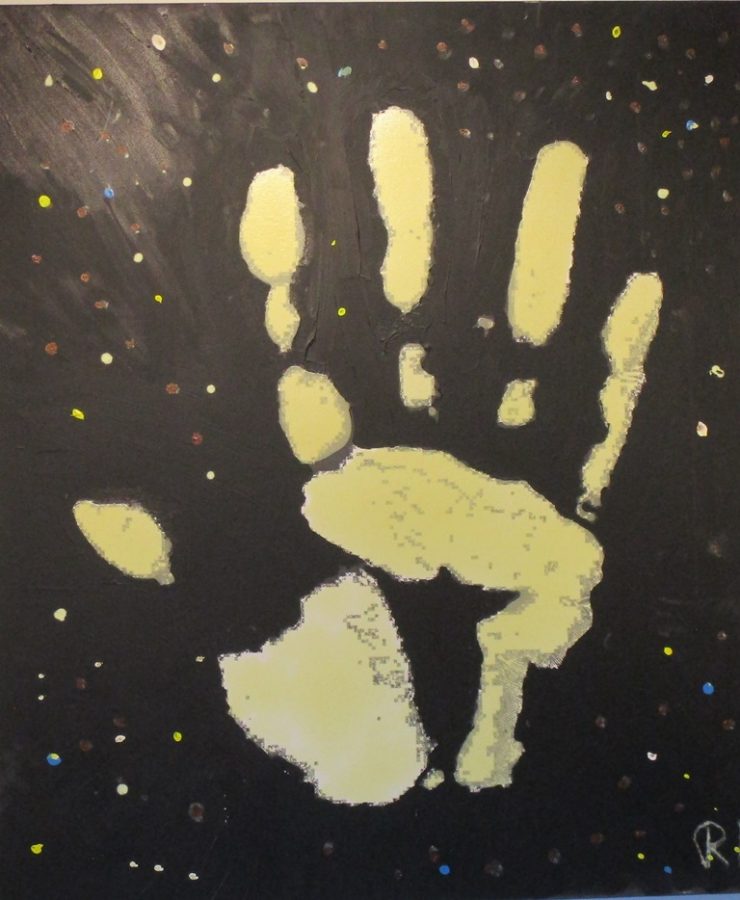 When asked about his drive to create, Dr. Ralph expounds on the sensations and emotions that permeate him as he views the world which then get translated onto his canvases. His pieces center on what is called 'Art with Purpose', an extensively-studied unique technique that defines the direct correlation between colours and an individual's mood. "Colors and artworks have a significant impact on people's mood. For example the colors blue, violet, and green have a calming effect, whereas yellow, orange, and red have a stimulating effect. To point out one very obvious precedent– McDonalds uses red in their colour theme to stimulate appetite," he confers.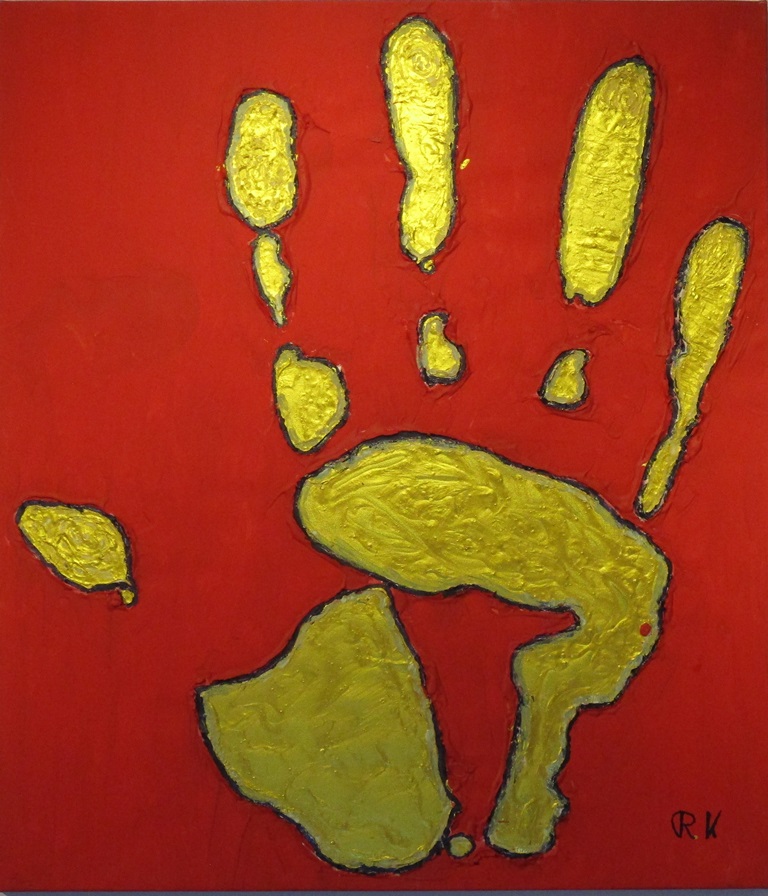 I strongly believe it is self-prophesy when we either determine what our limits are, or if we choose to ignore the prospect of limitations at all. It gives me hope and determination in my own goals when I'm in the presence of the fearlessness of others who believe they can achieve whatever they set their mind to. I was blessed with this motivation when I asked Dr. Ralph what his future goals entail, and he tells me that he is still working on it.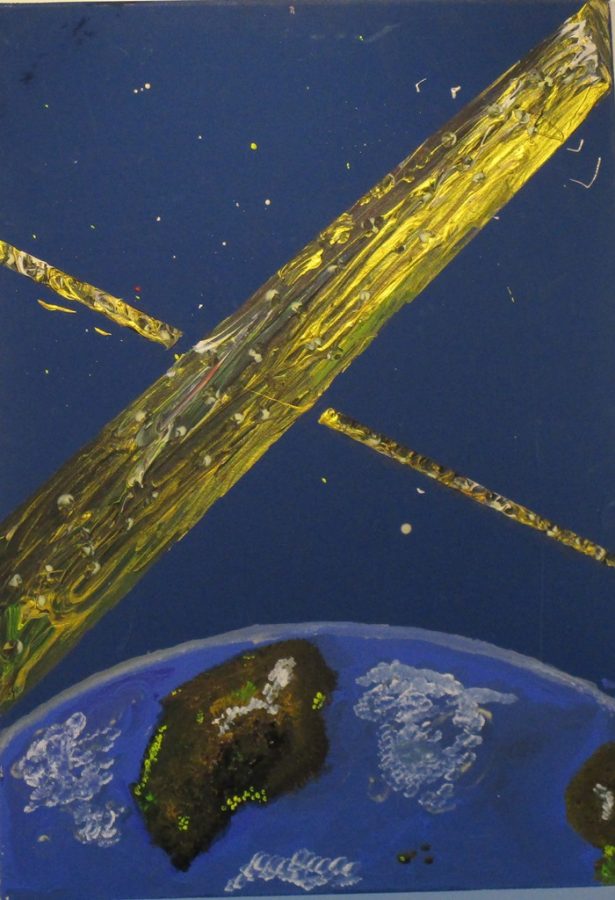 "There is a spot at the New York Metropolitan Museum of Modern Art currently occupied by Andy Warhol's 'Mao', and that's where I would like to see my iconic hand print 'Islands' one day."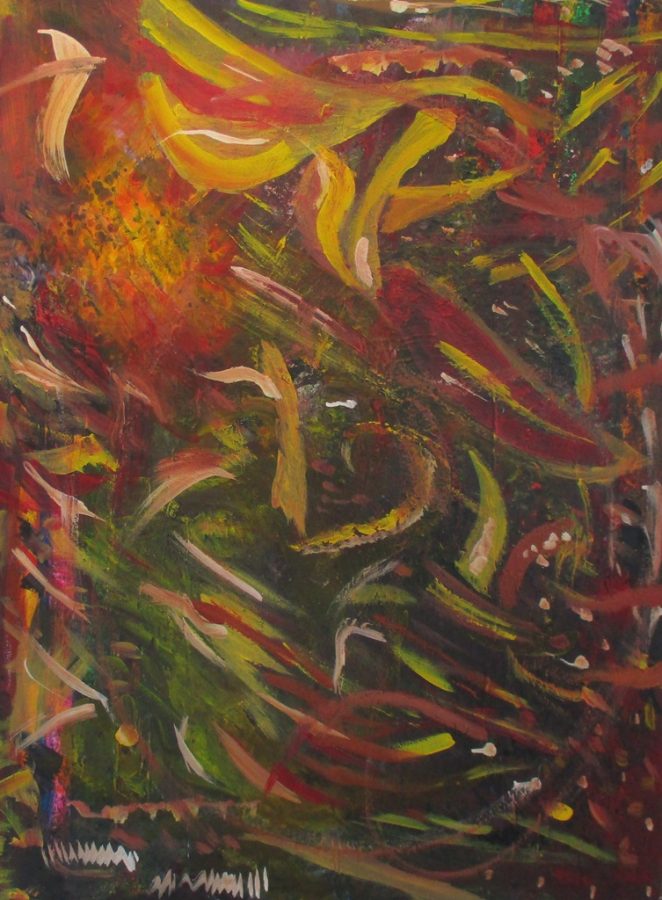 After all, even Andy Warhol had that dream once upon a time, which he made come true.
Dr. Ralph Klemp can be reached for commissioned works for public spaces and hotels at [email protected]. Interested parties may also view his current body of work by appointment at his gallery 2P9 Studio and Art Gallery at Bandar Botanic, Klang.



" ExpatGo welcomes and encourages comments, input, and divergent opinions. However, we kindly request that you use suitable language in your comments, and refrain from any sort of personal attack, hate speech, or disparaging rhetoric. Comments not in line with this are subject to removal from the site. "



Comments