Priscilla Emmanuel sits with TV Chef Anis Nabilah to uncover the complexities of the Malaysian food industry, and to discuss the positive changes currently taking place.
There are a lot of exciting new things in the pipeline for TEG Media in the coming months that also involves our digital platforms EatDrink.my and ExpatGo.  Among these developments include a thrilling new collaboration with celebrated chef, TV personality, and all-round Wonder Woman, Anis Nabilah, who will now be contributing her sought after recipes in a dedicated column each month called EatDrink with Anis.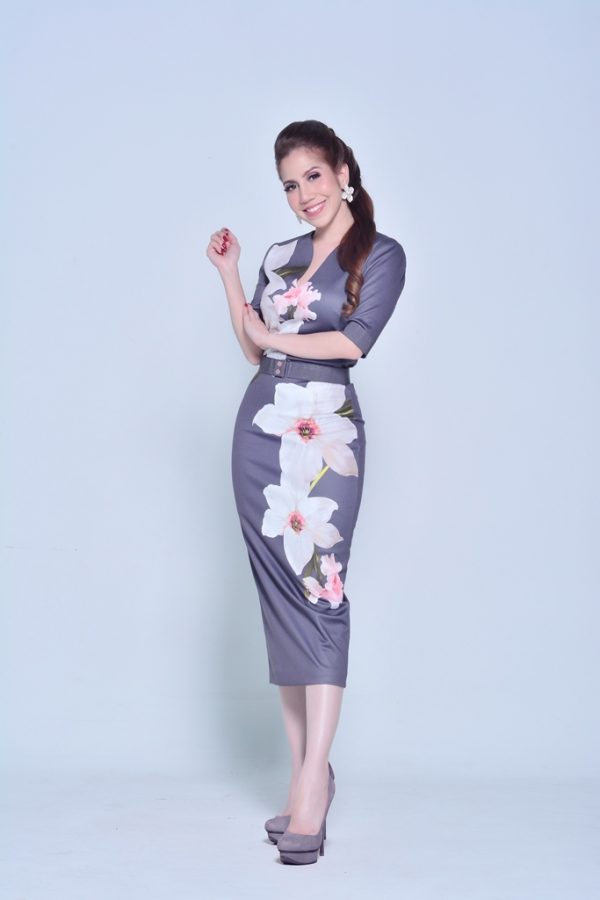 Her extensive career in the culinary industry has seen her host and cook in over 35 national shows, represent Malaysia at prestigious international events such as The World's 50 Best Restaurants awards, all the while tirelessly championing Malaysian cuisine not just on home ground, but worldwide too.
Conversing with Anis was not only an eye-opening and educational experience, it was an exhilarating joy to speak with someone who manifested a deep well of knowledge on the evolution of the food industry, and the culinary potential the country is capable of on a global scale.
Having been invited to attend 'The World's 50 Best Restaurants' is an exceptional feat for a Malaysian chef. This year, we finally saw one of our own being honored with a spot in the top 50 for Asia. Although it's a start in the right direction, how can we continue to showcase the unique qualities of Malaysian cuisine on international platforms?
When Dewakan won a spot at number 46 on the Asia's 50 Best Restaurants list, I was beside myself because I thought, finally, we are getting somewhere. This would be the 7th edition of Asia's 50 best and it's only the first time Malaysia appeared on the list. Being a Malay and Indonesian influenced restaurant, they figured out how to present progressive Malaysian cuisine that paid homage to our history, roots and culture, and celebrated tradition elements in a stylized and modern way. They've not only changed the game for us and made everyone sit up and take notice; they've raised the bar for what can be transpired as Malaysian food. It no longer has to be seen as tedious and time consuming, and we're able to take our traditional recipes and bring them with us into the 21st century with all the refined elements of fine dining. Just like how Massino Bottura put Modena on the map with progressive Italian, or how Gaggan changed the game of Indian fine dining.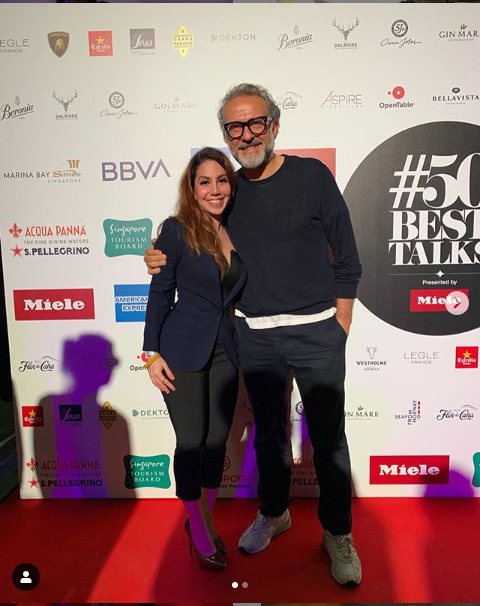 As Malaysians, we tend to practice a very frustrating form of otherness where if someone has a vision, and a goal to present Malaysian food in a different light, yes we cheer them on, but we also expect them to go at it alone. There is a lack in community effort where support in concerned, and this is played out among arguments of what is and isn't Malaysian.
We look at Singapore and lament over how both our countries obviously share the same cultural fabric, and it extends to the food that we love and are so territorial over. However, rather than arguing over the logistical semantics of what belongs to whom, Singapore looked beyond that and just pushed out their local cuisines to the world, receiving the right kind of attention in return. Malaysia thankfully, is on the right track now in that aspect but we can do so much more if we all supported each other unquestionably.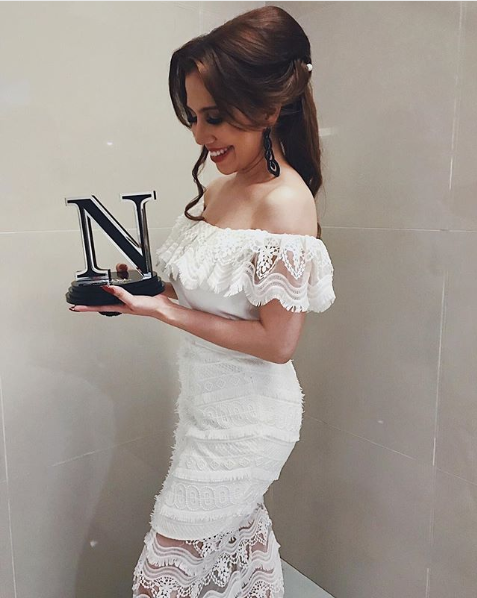 For our food industry to really grow globally, we really need to band together, support each other and identify all our food as Malaysian. This is not an effort only a few can take on, nor is it the responsibility of Dewakan alone, or anyone else for that matter, it needs all of us, and the government needs to support us 100%. We say we love Malaysian food, but do we support everyone regardless of our ethnicities and religious beliefs?
Having hosted more than 35 cooking shows in your career, how has that changed your own approach to Malaysian cooking, and do you think there's still more left unexplored?
There's most definitely so much still left unexplored and that's where community effort comes in again. Rather than competing, we need to be championing each other, and constantly learning from each other because that's the only way forward. I feel like there's an underlying habit where we still argue over what's authentic or not, over how something should be done, and how it's presented. We need to move past that, and bear in mind that we should be united where our food is concerned. That's where real appreciation comes in, when we know our roots, our histories, celebrate our unique individualities, collaborate, and continue teaching each other. Just like everything in life, we never stop learning.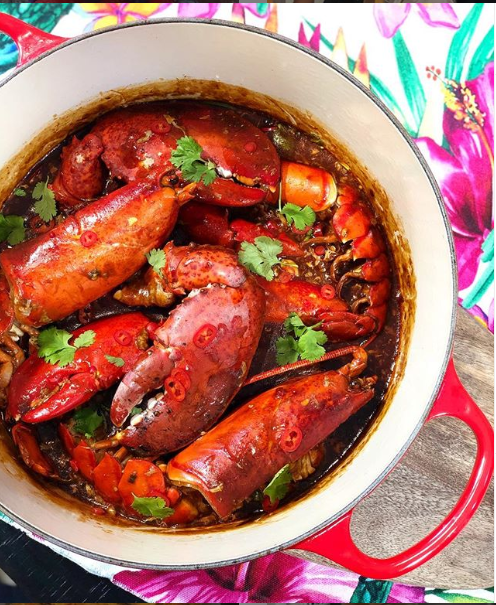 I think in order to really put Malaysian food on the map, and celebrate traditionally made recipes, we need to know the specific histories of our dishes. There's so much that goes into traditional Malay cooking which we don't really have access to in our urban cities. It's something I discovered on one of my earlier TV shows where I visited each state in Malaysia, and learned how local food was cooked in the villages whose recipes spanned many generations. This concerns most Malaysians who don't really know about the foods of other states, and all the diverse methods of cooking. I remember the frustration and sadness that consumed me then because I saw that these recipes were not being documented, and with the younger generations leaving to seek a more urbanized ways of life, these recipes were going to be lost forever. Why were we not preserving them?
Cooking is so subjective, and it's such a massive industry, and everyone's got different interpretations of how they cook. There are still so many indigenous styles of cooking from our villages that have not been documented yet, which are going to die along with the older generation because they've not been passed on, and we've not learned them. In this regard, I do know that there are certain institutions who have sent teams out to learn about these things and that's wonderful. But then, it's imperative that they shouldn't be left in textbooks and forgotten about.
Follow Anis on her social media handles @anis_nabilah on IG, @OfficialAnisNabilah on FB, and @Anis_Nabilah on Twitter.
This article was first published in The Expat (September 2019 Edition). To subscribe to this monthly magazine for more, click here.



" ExpatGo welcomes and encourages comments, input, and divergent opinions. However, we kindly request that you use suitable language in your comments, and refrain from any sort of personal attack, hate speech, or disparaging rhetoric. Comments not in line with this are subject to removal from the site. "



Comments