There is something deeply seductive when night falls in Bangkok. The city, teeming with a maelstrom of people and traffic from the break of dawn, is suddenly cosseted in brilliant, twinkling lights and painted in shades of blue upon blue that only dusk brings. I could never quite put my finger on the allure Thailand's tropical metropolis holds for me, but I have a sneaking suspicion that my inability to carefully pinpoint a singular reason for my annual returns might have a bit to do with it.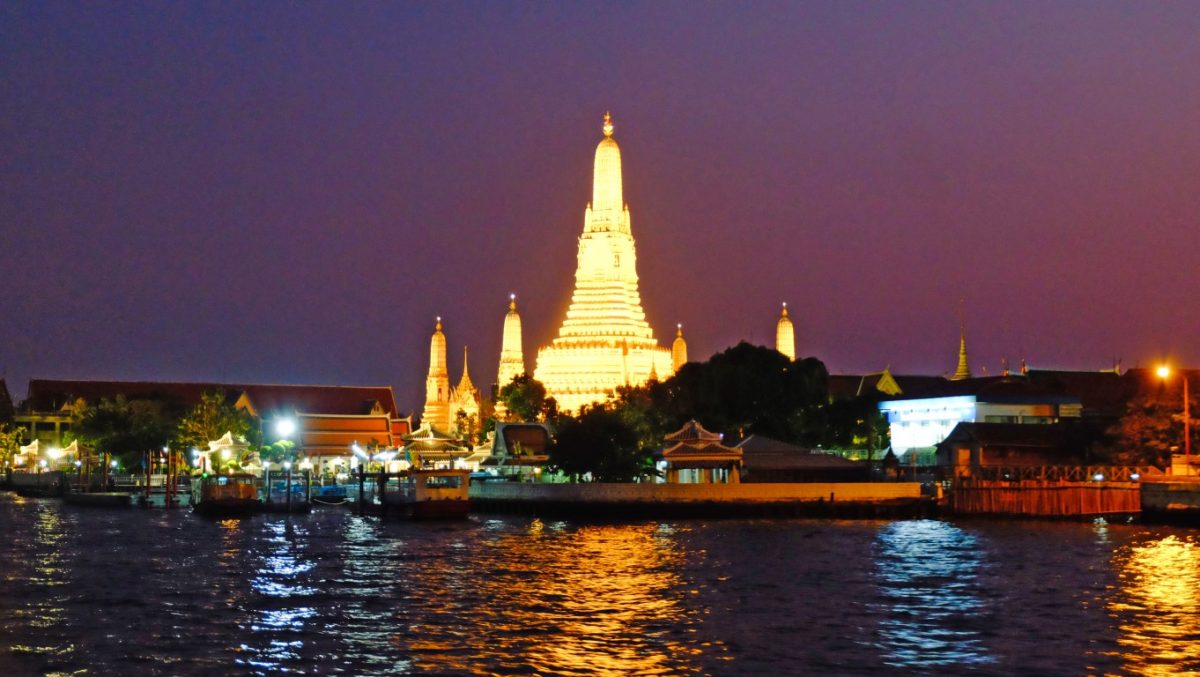 For four years now, I have visited this constantly changing, ever-beguiling city , and there is always something new to see, do, and experience. My vast and varied list of restaurants, eateries, cafés, bars, and malls seems to only grow longer and I am no more familiar with the city now than I was almost half a decade ago, a notion I find to be especially exciting when the sun sets. The tantalising ambiguity presents an opportunity of exploration and discovery into the city's simultaneously new yet familiar.
A Meal to Remember at Nan Bei
Take Nan Bei (meaning South and North in Mandarin, respectively), for instance. Arguably one of the best recent additions to Bangkok's epicurean scene, the Great Gatsby-evocative restaurant is more than just a stunning spot, it is a gourmet powerhouse when it comes to regional Chinese cuisine.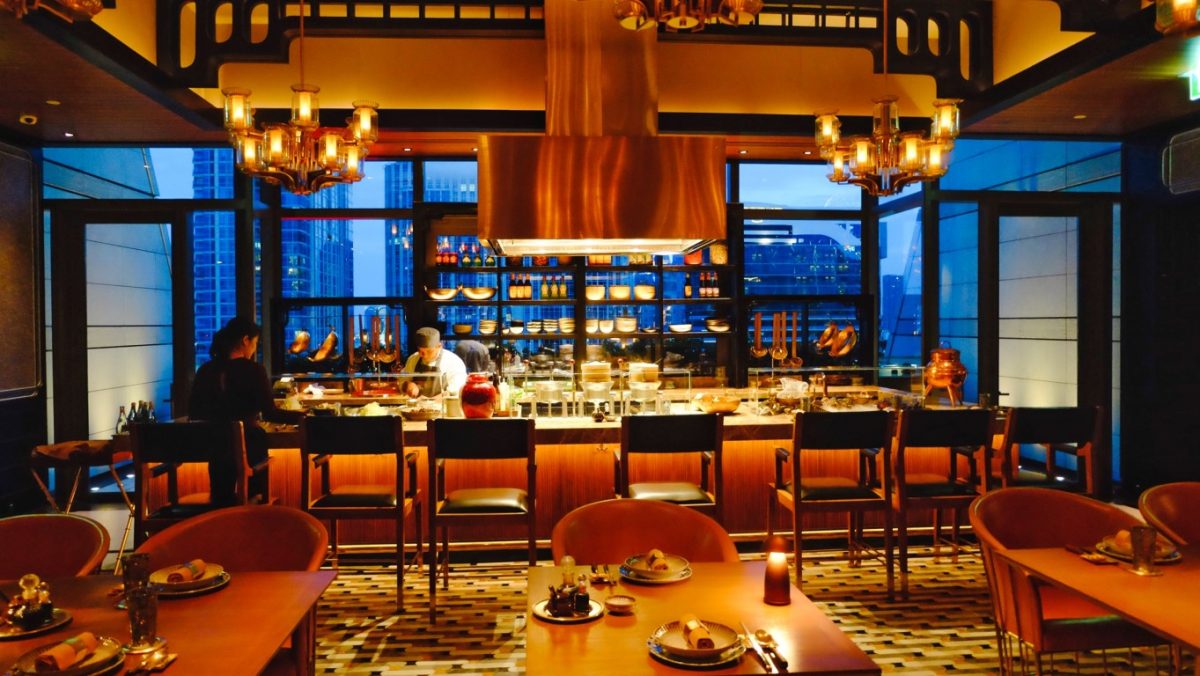 Dinner began with cold starter plates of Jellyfish Salad, a tangy and appetite-whetting dish, which was followed by Spinach Leaves, blanched and slathered with a creamy paste infused with sesame oil and rice vinegar. That first bite set the tone for a delectable dining experience.
The Honey-Glazed Tiger Prawns, one of the chef's signature dishes, solidified his repertoire as a master of the wok. The prawns were deveined, skin still intact, and fried to crunchy perfection. Seconds later, they were tossed in the wok again, only to be coated in a luscious honey glaze, the caramelised, smoky sweetness subtly balanced with a modicum of heat from dried chilli and ginger. We were told to eat the prawns whole, giving skin-peeling a miss. Hesitantly, we sunk our teeth into a crisp, sticky cocoon, the perfect shell encasing the sweet flesh within.
Nan Bei's menu is extensive, featuring roasted, steamed, and stir-fried dishes from both of China's regions, plus an array of dim sum. If you're overwhelmed by the choices, go with the classics: the simplest of dishes, Gong Bao Chicken, when prepared in the hands of a master, becomes an extravagant affair. The succulent, melt-in-your-mouth cubes of chicken were studded with Sichuan pepper, with roasted cashews and peanuts lending playful texture to the dish. Another was the Braised Pork, a decadence worth indulging in with chunks of juicy pork belly, chewy latticed abalone, and seared quail eggs, all doused a divine brown soy sauce.
The expertly prepared meal was punctuated with crafted cocktails, too: Asian Bellini, a refreshing, fruity blend of tangerine and apricot with Mancino Bianco and Prosecco, and Yoghurt Pisco Sour, a drink that seemed to only get better as the night wore on, made with Pisco, yoghurt sake, lychee, and green apple.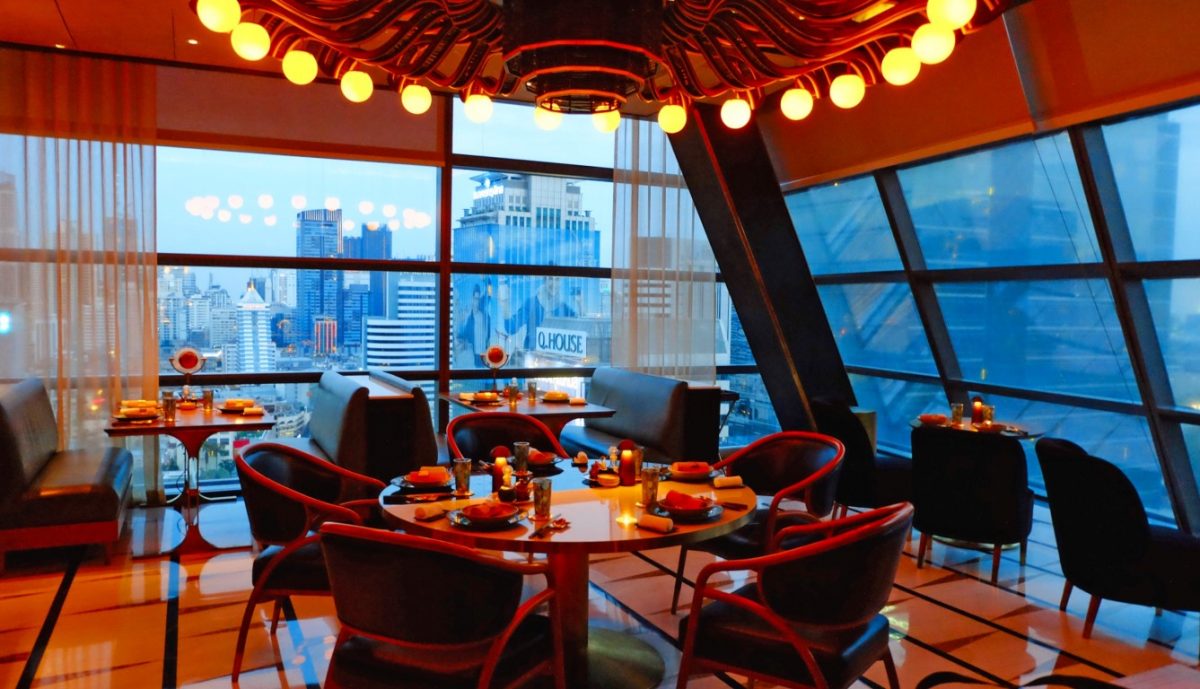 Accompanied by the dulcet tones of jazz, the breadth of flavours and exquisiteness in quality secure Nan Bei as a must-return for this writer.
Address: Nan Bei, 1041/38 Ploenchit Road, Lumpini, Pathumwan
Tel: +66 2080 0088
Operating hours: (Lunch) 11:30am – 2:30pm / (Dinner) 6:00pm – 10:30pm
A Toast to the Good Ol' Days at Lennon's
As soon as the elevator doors to the 30th floor dinged, shelves of vinyl (I later learned it housed an extensive 6,000-album collection) and stacks of cassettes greeted us. Located in the same building as Nan Bei, and tucked behind an ostentatious whisky library with wood and gold trimmings was the treasure we were looking for: Lennon's, the stylish speakeasy bar with a private cigar lounge, accessible via a spiral staircase.
A striking addition overlooking Bangkok's glittering skyline, Lennon's is undeniably gorgeous with angled floor-to-ceiling windows, bespoke Art Deco light fixtures, and retro brown leather sofas. We sidled up to surprisingly comfortable bar seats, were handed a mini flashlight, and flipped through the menu.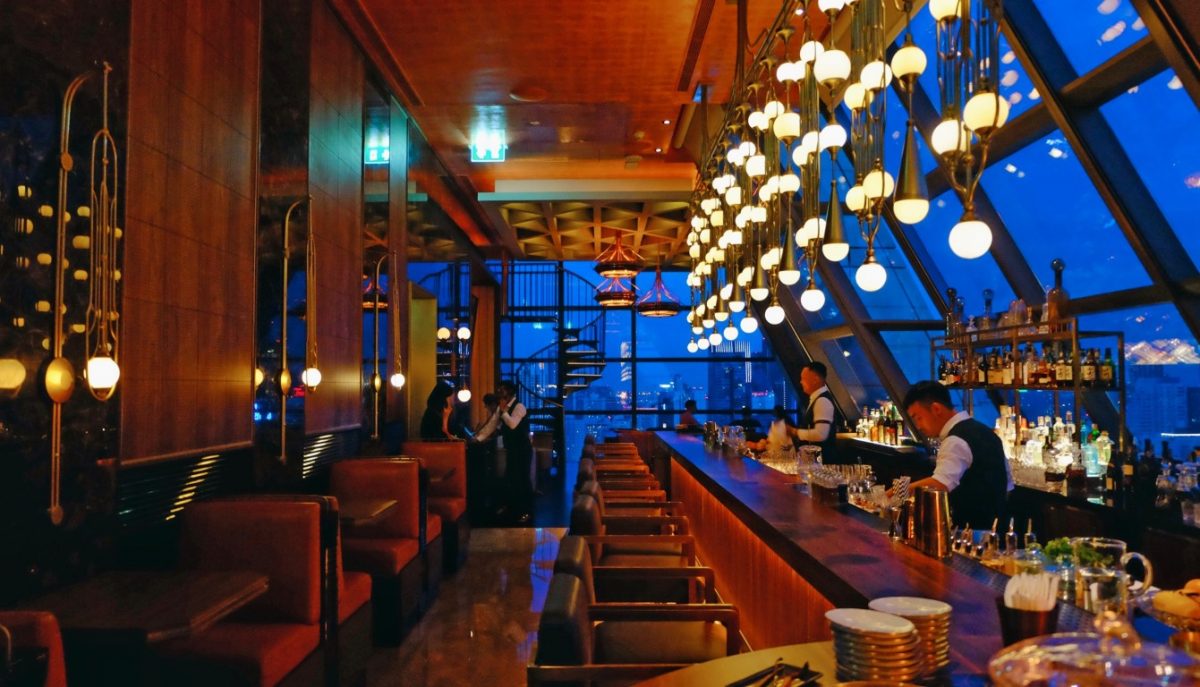 Designed to reflect a mid-century home-recording studio, the bar features an on-theme cocktail selection with names such as Frank Sinatra's 'Fly Me to the Moon,' a sweet take on the classic Negroni with whiskey, amaro, Cacao Blanc, and Mancino Rosso. Bar Manager Daniele Cervi shared that the digestif is an ode to the icon's heritage (born in America to Italian immigrants). Another winning signature is the 'Ravi Shankar' (attributed to his notable performance of Tabla Solo in Jhaptal), a cocktail that mixes whisky, spiced syrup (spiked with spices used to make biryani), lemon, and bitters.
More than an audiophile's paradise, come here for an evening of impeccable ambiance, superb handcrafted cocktails, and amazing views of the city's CBD at night.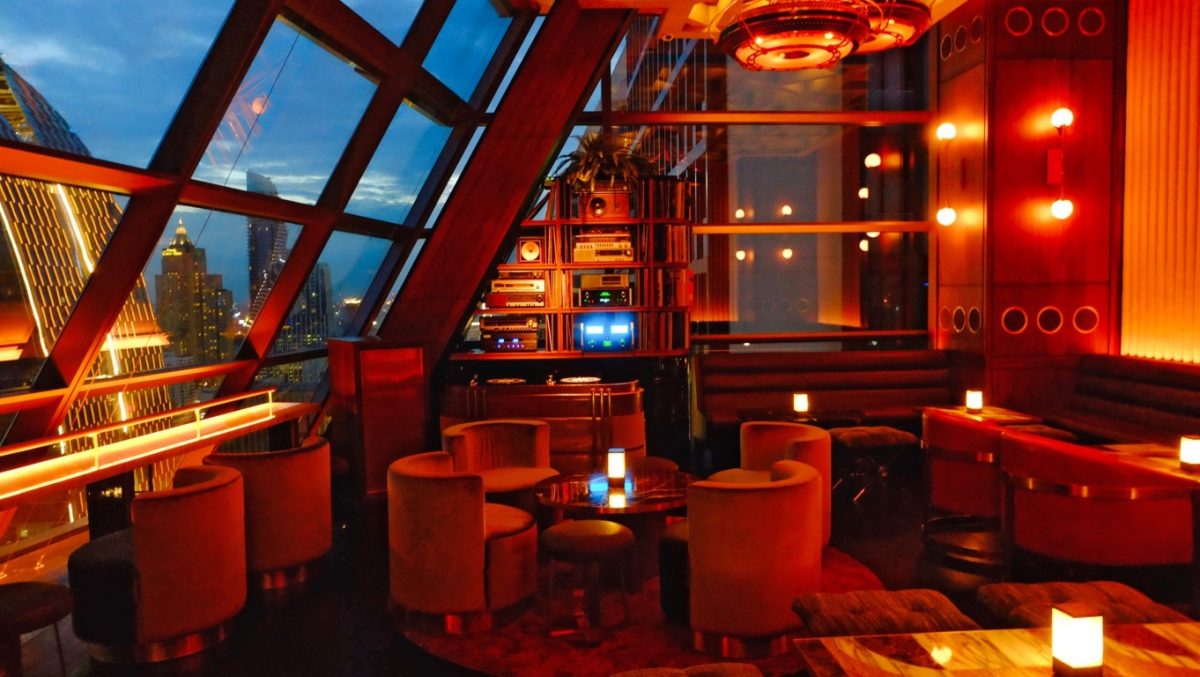 Address:  Lennon's, 1041/38 Ploenchit Road, Lumpini, Pathumwan
Tel: +66 2080 0088
Operating hours: 7:00pm – 12:00am
A Seat to the Best View of the City
Even from the windows of our cramped BTS, the King Power Mahanakhon building is an absolute sight to behold. The newest architectural landmark is located in the heart of the city's CBD and at 314 meters, it is home to Thailand's highest observation deck and rooftop bar. To add to its impressive architecture bona fides, it also houses Thailand's fastest video-surrounded elevators, whooshing to the 74th floor in merely 50 seconds.
The experience begins from the ground up with Mahanakhon SkyRides, a fully immersive and interactive two-minute ride which combines self-controlled physical movements with highly realistic free-roam virtual reality content. Thrilling would be one way to describe it. Not-to-be-missed would be another.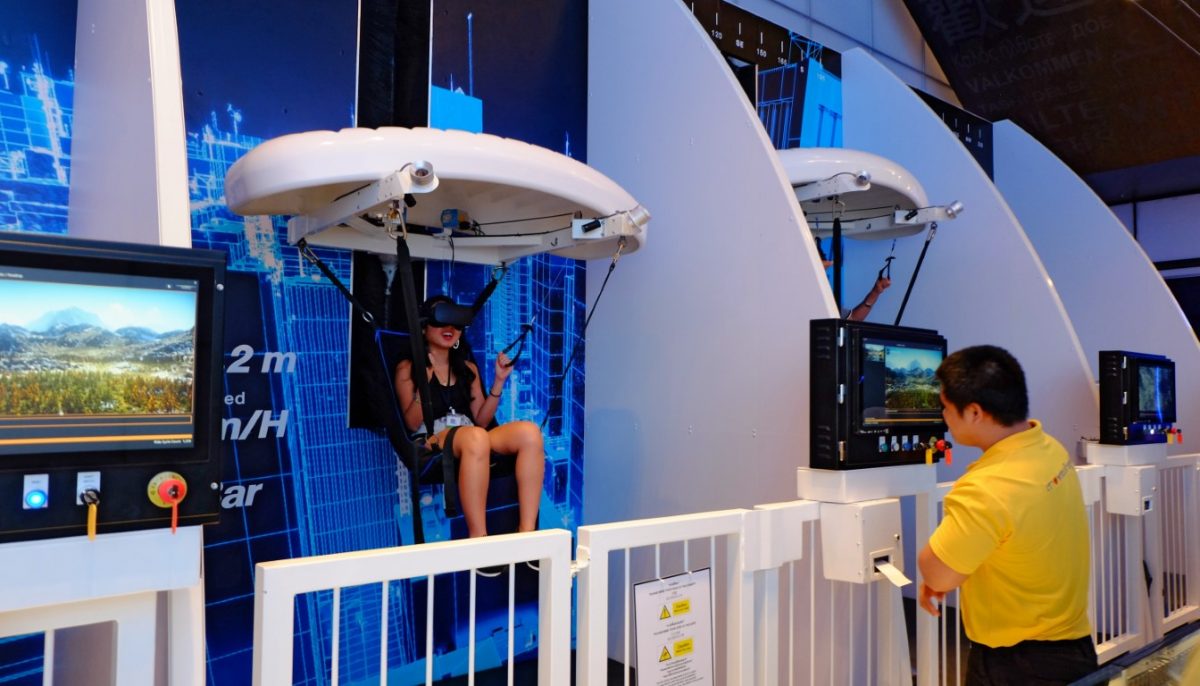 Energised, we zoomed up to the indoor Observation Deck on the 74th floor, where we learned interesting information about some of the city's prime points of interest through interactive screens. The highest post box in the country can also be found on the same floor, so we did the touristy thing by purchasing a postcard from the nearby vending machine, wrote on it, and sent it to our beloved halfway across world for only THB 40 (price for each postcard).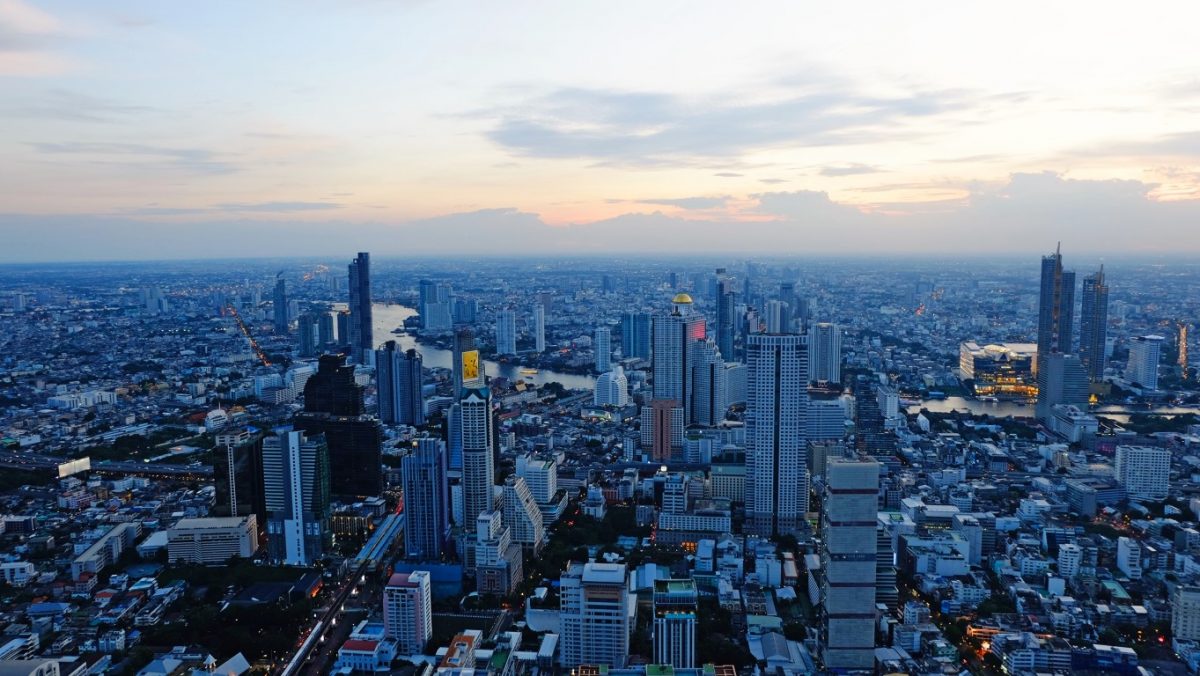 Perched on the 78th floor, the Mahanakhon SkyWalk offers visitors an astounding 360-degree view from the pinnacle of Bangkok. Go before 6:00pm and make a run to the 63-square metre glass tray at 310 metres above ground for an unforgettable photo op. As the crowds thinned out, standing there with a drink in hand, watching the city being bathed in that alluring blue tint, I felt an awe-inspiring reminder of my inexplicable love affair with the city.
Address: King Power Mahanakhon, 114 Narathiwas Ratchanakarin Road, Silom, Bangrak
Opening hours: 10:00am – 12:00am
Website: kingpowermahanakhon.co.th
A City That Never Sleeps
One of Bangkok's most prized offerings is the abundance of choices at various price points, ready to meet any traveller's budget. From lodging to food, cultural attractions to entertainment picks, it is a city with something for everyone.
After a night of fun and frivolity, take a trip to Chinatown at Yaowarat, where most stalls are open till 2:00am, some later. Visit Fai Keaow (Soi 11, Yaowarat) and watch the theatrical chef whiz a flaming fireball into the night sky, sautéing a plate of tasty pak bung (morning glory) along the way. The food is delicious, the show even better. For the perfect hangover cure, order a bowl of Kuay Jab Tuk Yang (Soi 9, Yaowarat), a heavenly bowl of broth chock-full with carbs, a little bit of offal-everything, and slices of pork belly.
The street, festooned with garish Chinese lanterns, is a tourist hotspot for all the right reasons: overflowing street-side stalls, atmospheric and relatively cheap dining, and buzzing non-stop action as night gives way to dawn in this city that (almost) never sleeps.
Comments