To celebrate a whopping 56 years of being in the aviation industry, the Royal Jordanian Airlines is here for a very special flight campaign!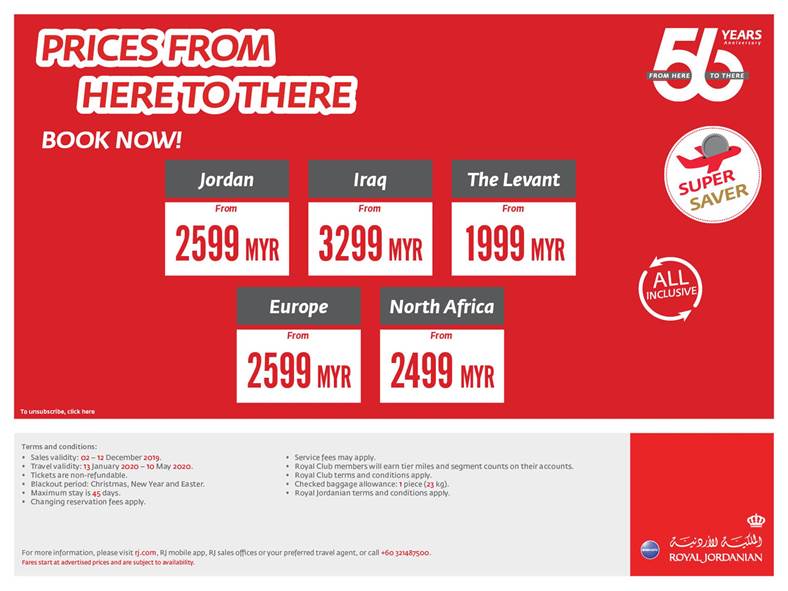 Check out the details below:
Sales period: 02 – 12 Dec 2019
Travel period: 13 Jan – 10May 2020
Blackout period: 04 – 18Apr 2020
RBD/Fare basis: R / RRJSPL.
Travel type: Round trip economy only.
Baggage allowance: 1 pc (up to 23 kg only).
Stopover Amman: Not allowed EXCEPT destinations to Geneva, Munich, Vienna & Zurich.
Other terms & conditions apply and subject to availability at time of purchase.
Comments