It's safe to say 2019 was a particularly challenging and stressful year for me professionally, and personally, so when the opportunity for a long weekend getaway made itself a possibility, I grabbed it like a lifeline. The destination: Alila Villas Koh Russey in Cambodia. I love travelling in Southeast Asia, and I missed it desperately having not ventured out of Malaysia in quite some time. My quick and easy go-to destination is anywhere in Thailand, or Bali, and because of the proximity to my two favourite places, I must admit that I've never really bothered going anywhere else.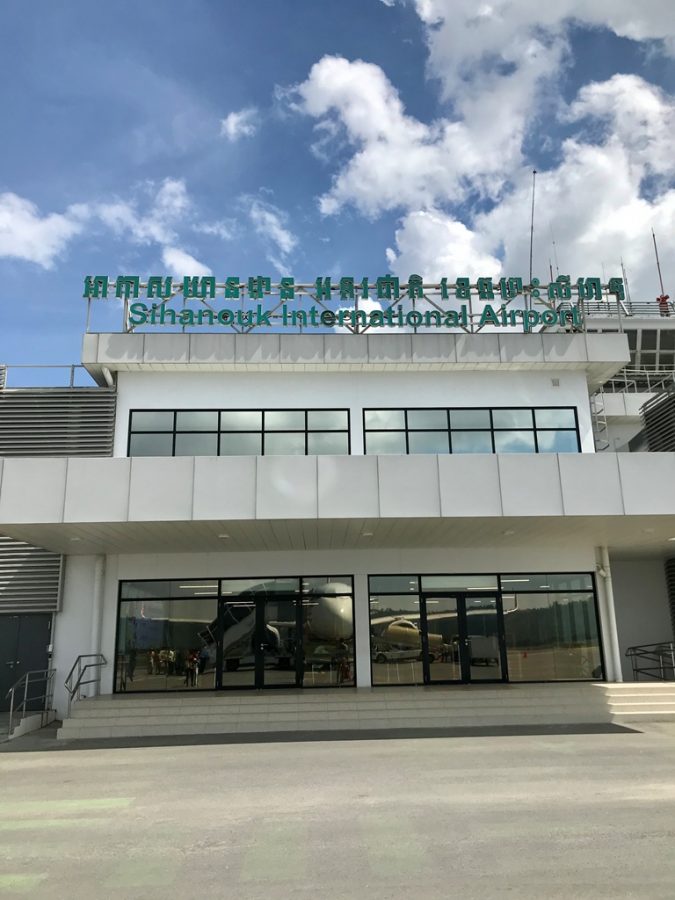 So when the name Sihanoukville appeared on my travel itinerary, it was a fresh and new experience just waiting to be had. All I wanted was a beach holiday far from the madding crowd of deadlines, KL traffic, and hectic workweeks.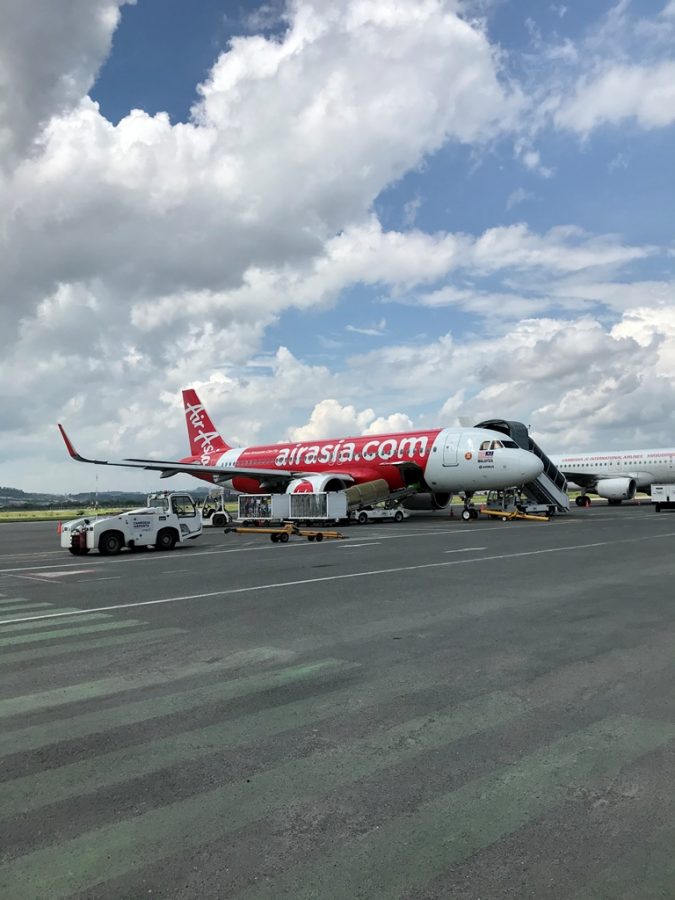 I had never stayed at an Alila property before this so I was more than excited at the prospect. Having garnered quite a reputation for their stunning hotels around the world, I put in my share of research in at what to expect at Alila Koh Russey, but the actual experience far outdid anything I read online I'm happy to report. My modus operandi was simple: eat, relax, drink, and relax some more. I had little to no interest in venturing anywhere outside of the resort, but I was somehow miraculously convinced to include a 2-hour snorkeling trip in my itinerary. I do love the water, so why not.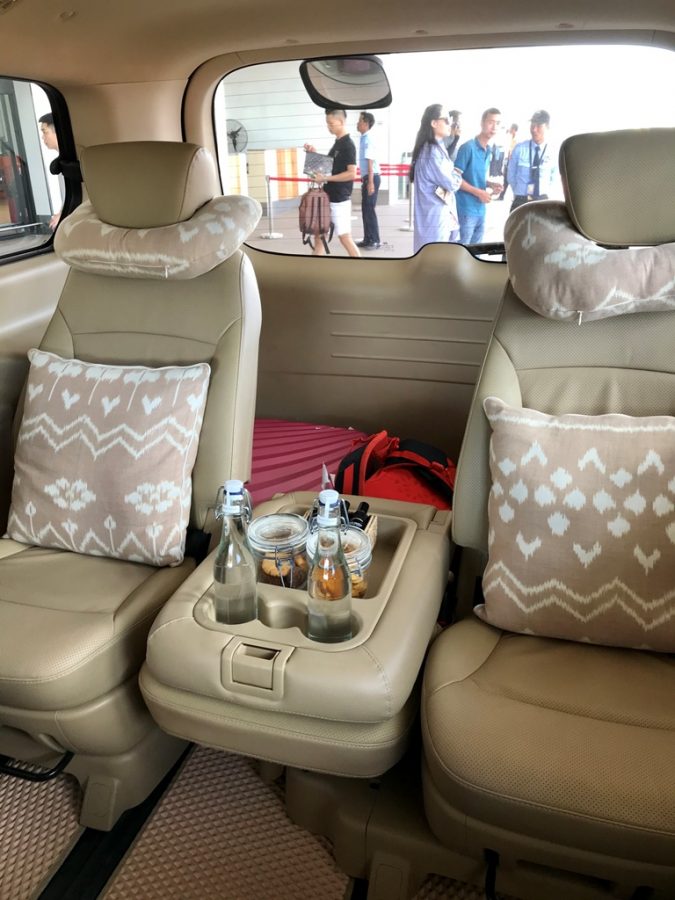 When everything was confirmed, Alila sent me a pre-check in check list to determine how I wanted my stay to go. It covered questions on how often I would want my room cleaned, if I needed turndown service every evening, and if I had any dietary restrictions that the service staff would need to know about.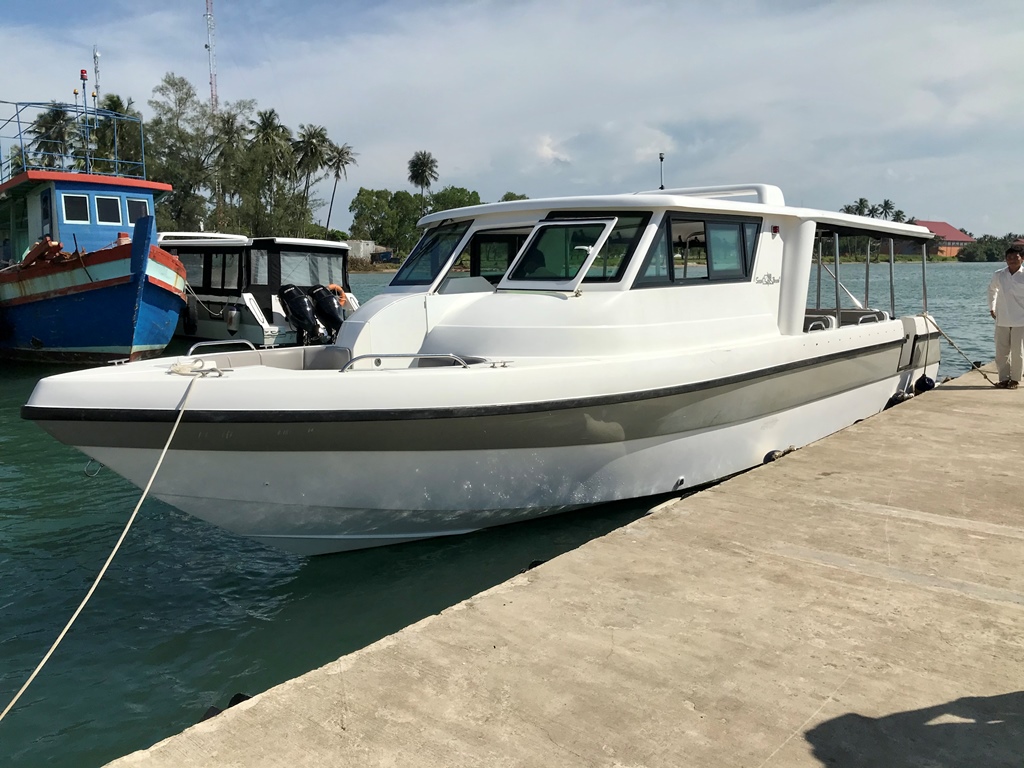 With daily flights to Sihanoukville, AirAsia was the best option to get to Koh Russey. The hotel had arranged for an airport pickup for us, and from the get-go, it was pure satisfaction all the way till we left. Being picked up at the airport, we were transported in a spacious and well air-conditioned van that came with bottles of water, snacks, cold towels, refreshing face mist, and even insect repellent! Talk about travelling in style, these little touches were positively welcomed. It was a 10-minute ride to Alila's private Ream jetty where a glitzy speedboat awaited to whisk us off to Koh Russey, also known as Bamboo Island.
The hotel sits on a private island teeming with lush tropical vegetation that's surrounded by crystal clear waters. So clear that it was quite perfect for snorkeling we discovered. The island is located amid the Koh Rong archipelago, and what is now known as the new Cambodian Riviera, about 15-minutes away from the coastline. 62 pavilions and villas sit facing a pristine 1.2 km beachfront, fringed by coconut trees and teeming jungle life. Our Beach Pavilion room overlooked the Beach Shack and the glinting waters beyond, a private abode of luxurious comforts for four days of holiday bliss.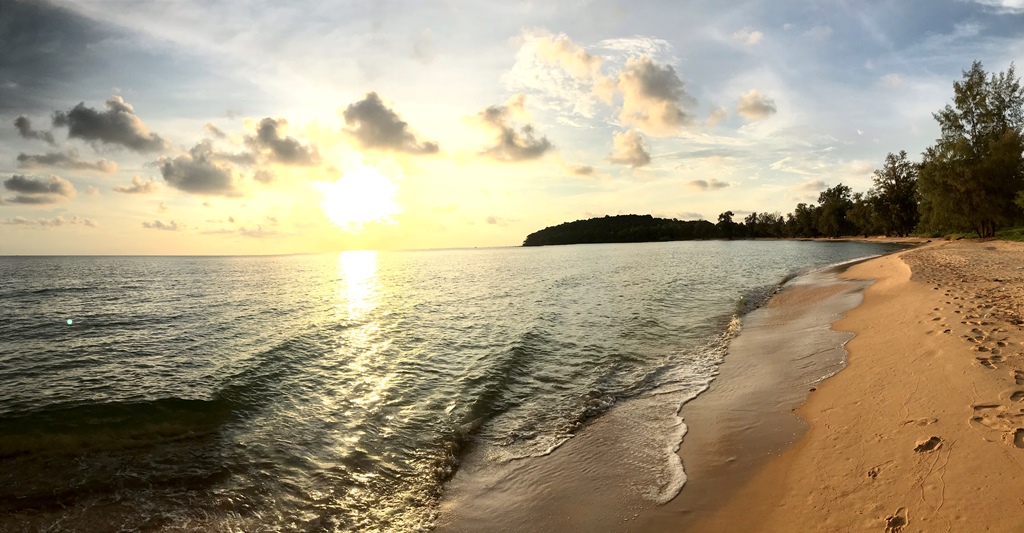 What was immediately noticeable about the resort as we were taken to our room, was that it looked very much like a wellness retreat, with unfussed open spaces, and a chic European design that encapsulates privacy and luxury within its sprawling property.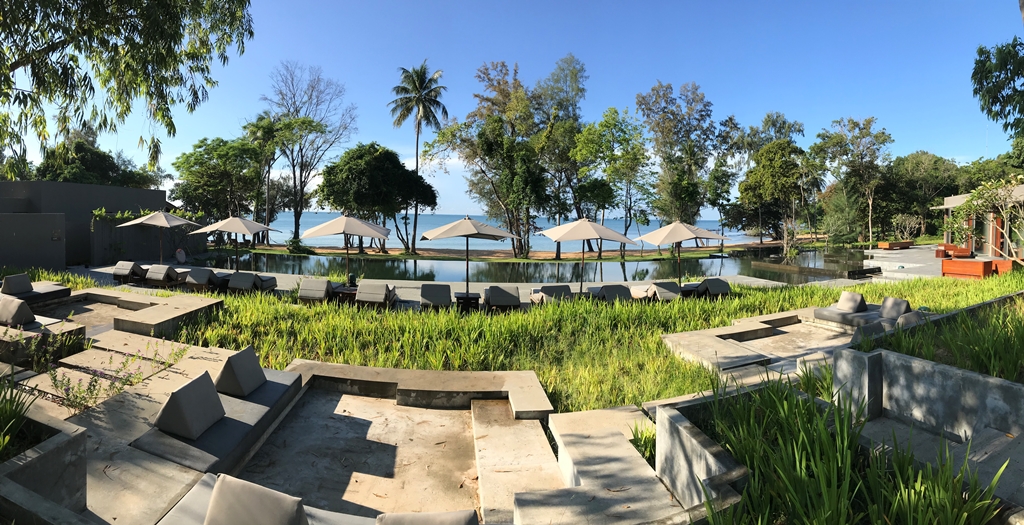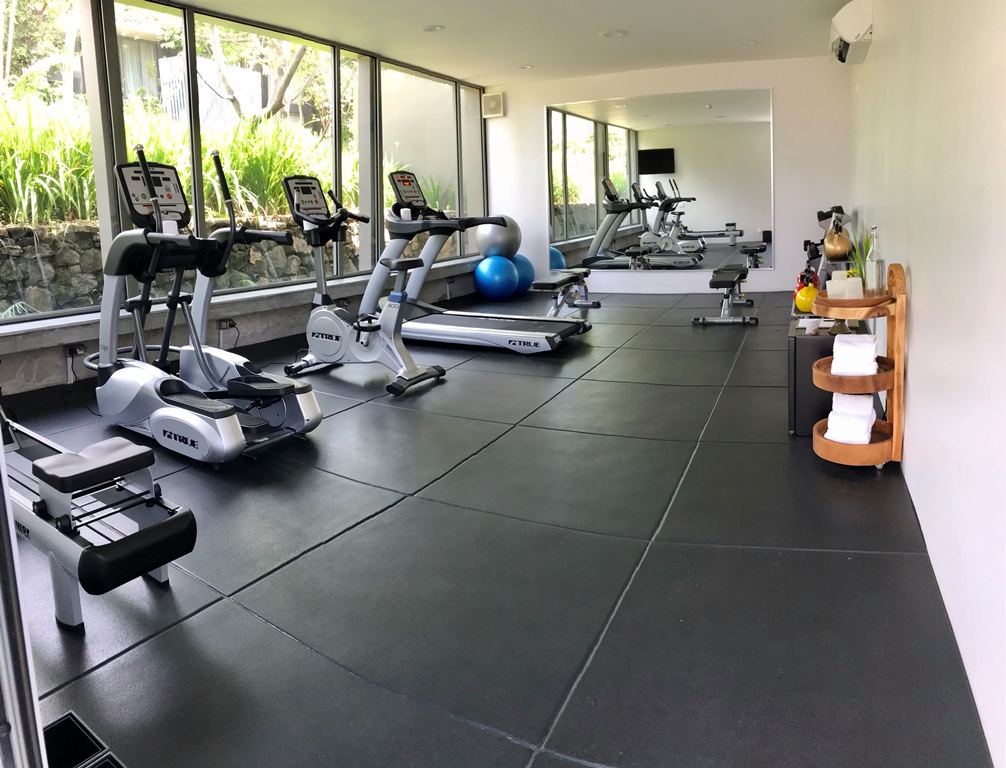 Here, it was really not difficult for those nagging worries to melt away into nothingness as I embraced the zen-like quality of the atmosphere and dug my toes into the powdery sand, breathing in the ocean while I released all my negative mental baggage. Our room came with a lovely alcove that was fitted with a very comfortable lounge area for evenings with just the sunset, and chilled glasses of spiked juice with libations from our duty free haul. They are serious here about just asking them for anything and our call for ice saw staff bringing us generous buckets of it whenever we needed.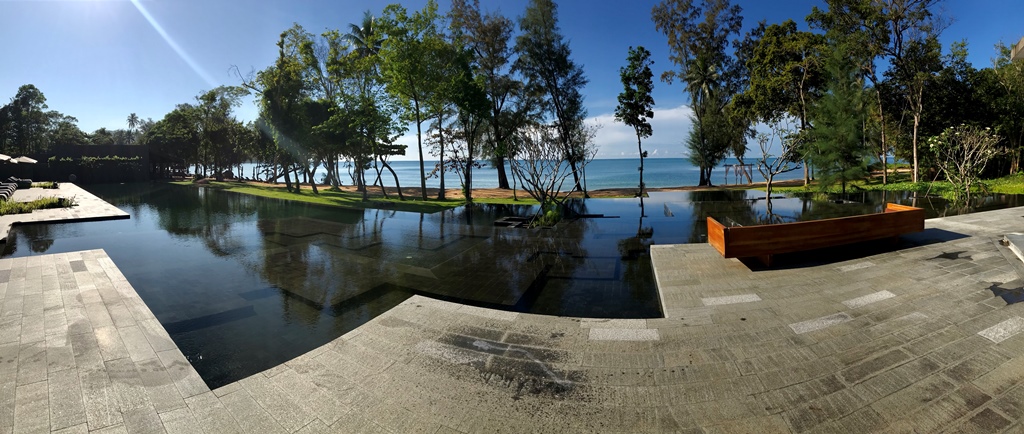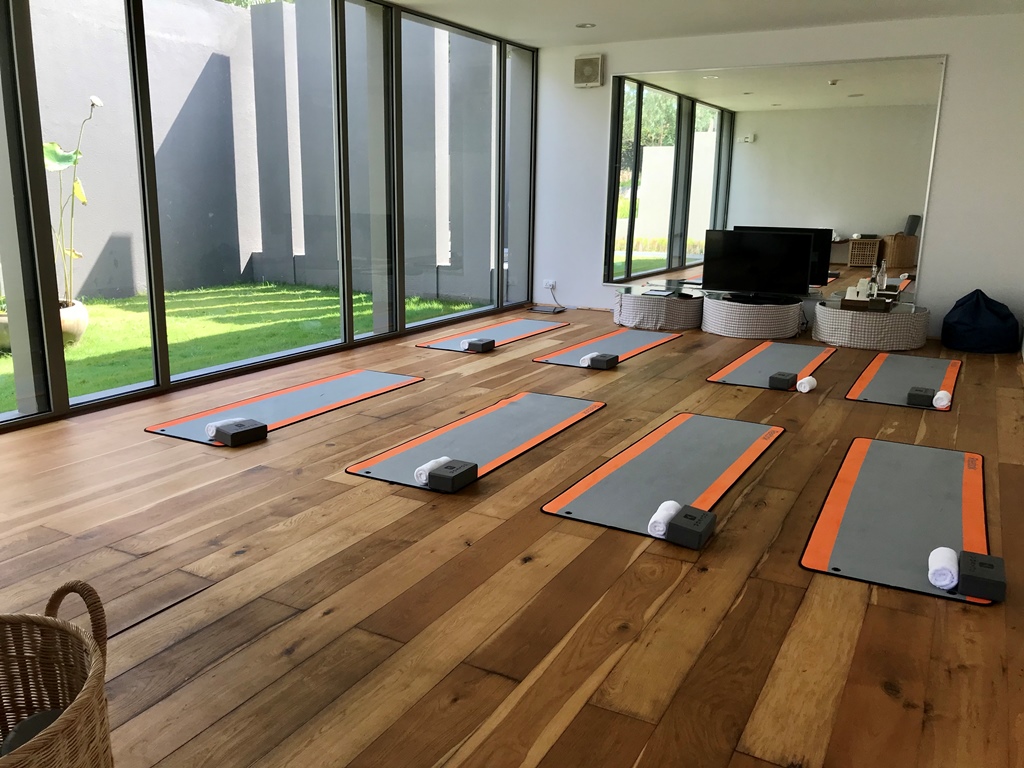 One thing that I noticed off the bat was how well trained the hotel staff that we met were. Not one person failed to greet us upon passing, questions were always answered promptly, and if anyone wasn't sure, they went and retrieved someone else who could give us clarification immediately.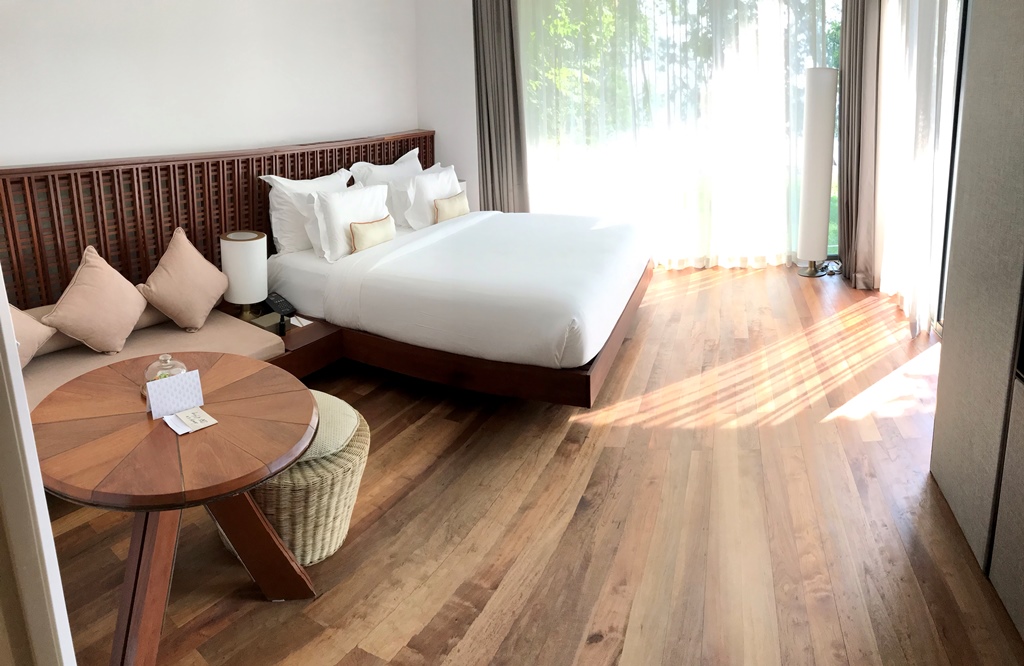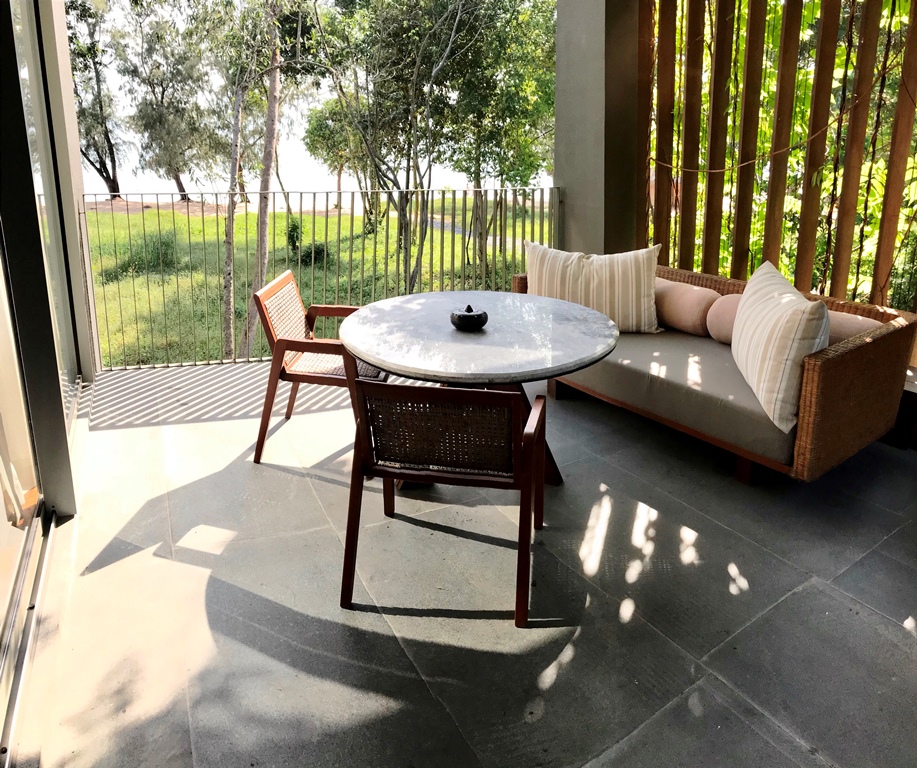 There were complementary yoga classes at 8am every morning, and guests have access to the well-equipped gym. The spa was one thing I really looked forward to here, and our Balinese massage literally induced me into a deep slumber while my achy joints were expertly kneaded into a blissful state of euphoria.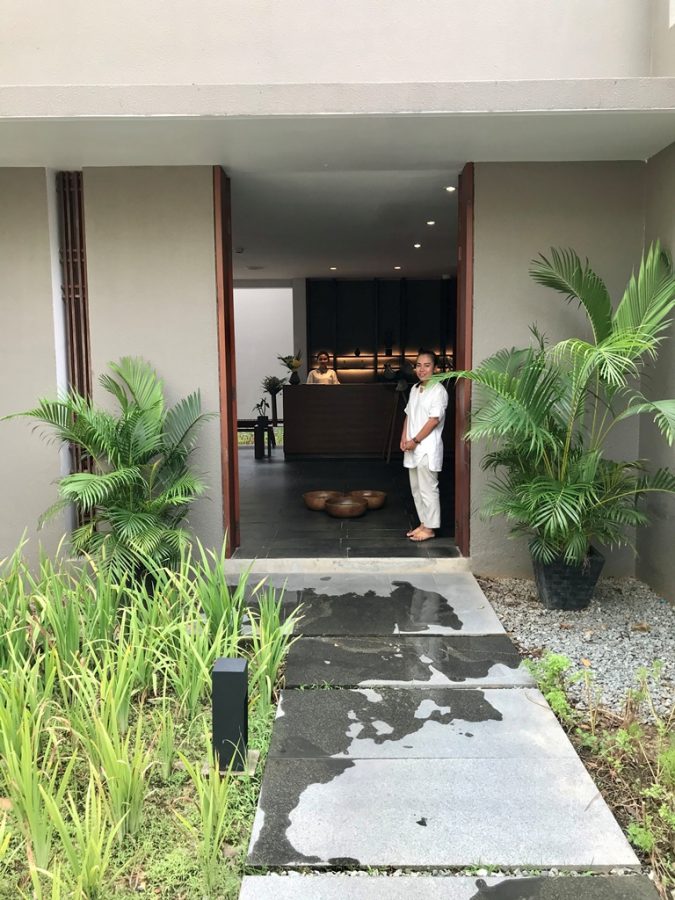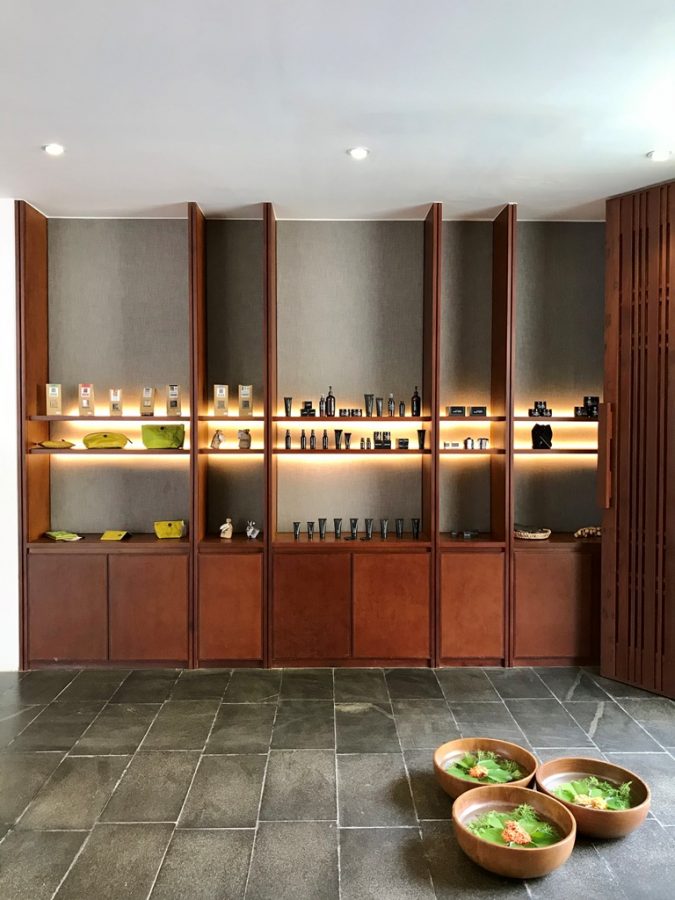 Notorious for being one of those people who photographs my food, my Instagram stories were flooded with every kind of angle of every single thing that I ate at Alila Koh Russey. Staying on a private island, we had no choice but to have all our meals at the resort. Being a luxury hotel, food prices were on the high side, but with that being said, the quality of their farm-to-table produce was exceptional and incomparable.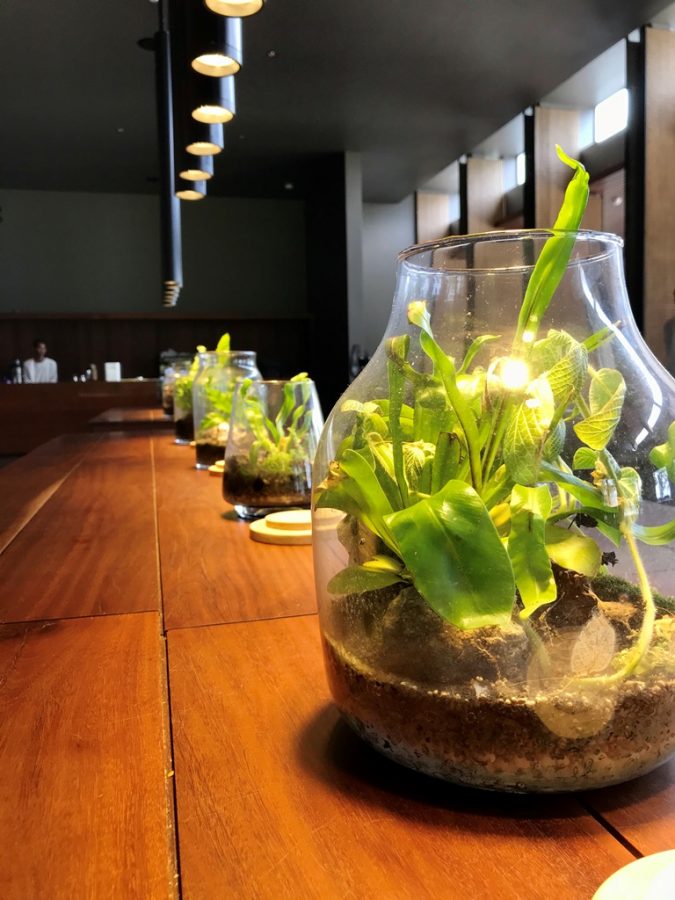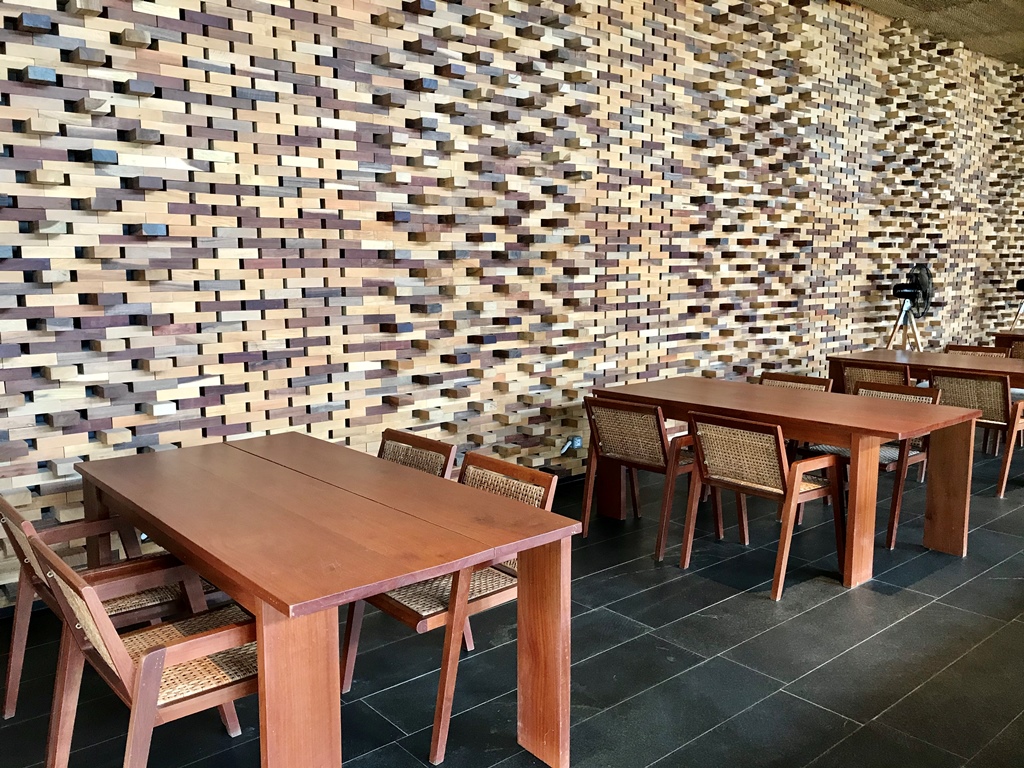 Everything is made from scratch here, from their breakfast preserves, to their butter and bread. Head Chef Bjorn Oever's team at Horizon restaurant was attentive and knowledgeable about their products, and I had the time of my life sampling something different from their menu every day. Everything was simply so fresh and vivid in flavour, it was hard to determine what I loved most. Of the several seafood dishes that I enjoyed, the prawns were as big as my hand!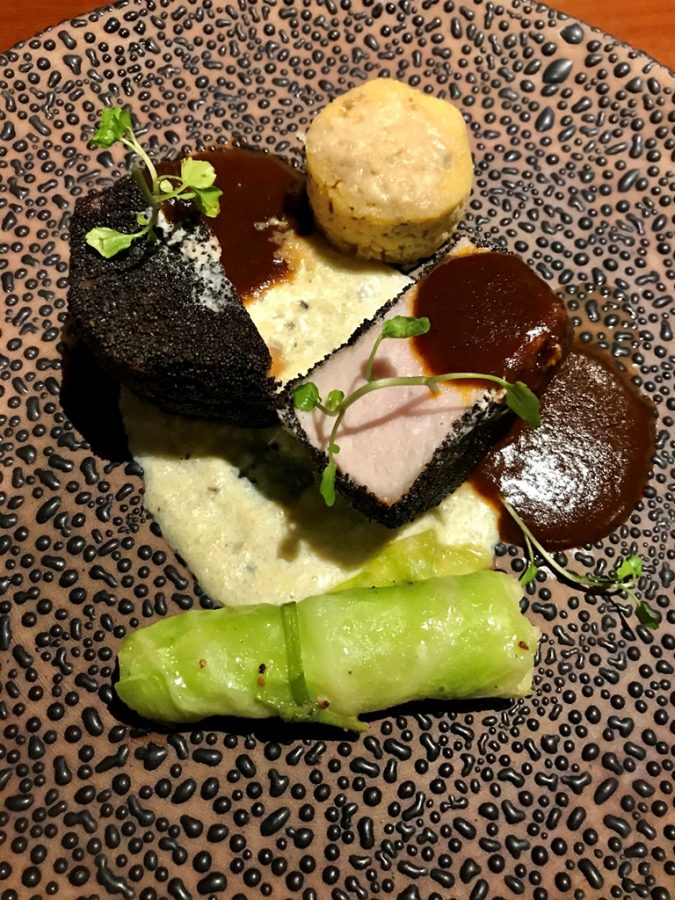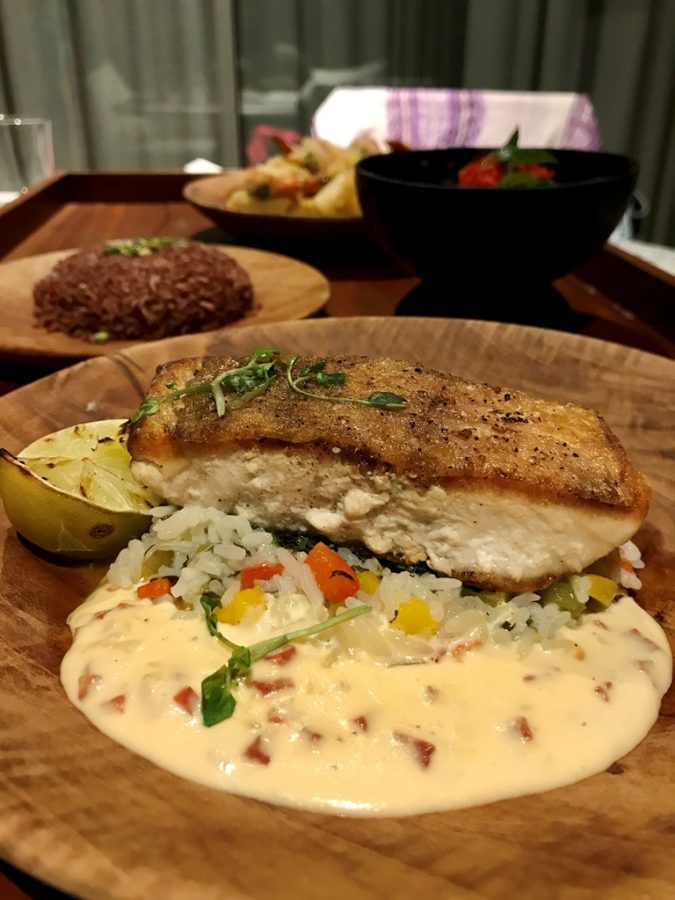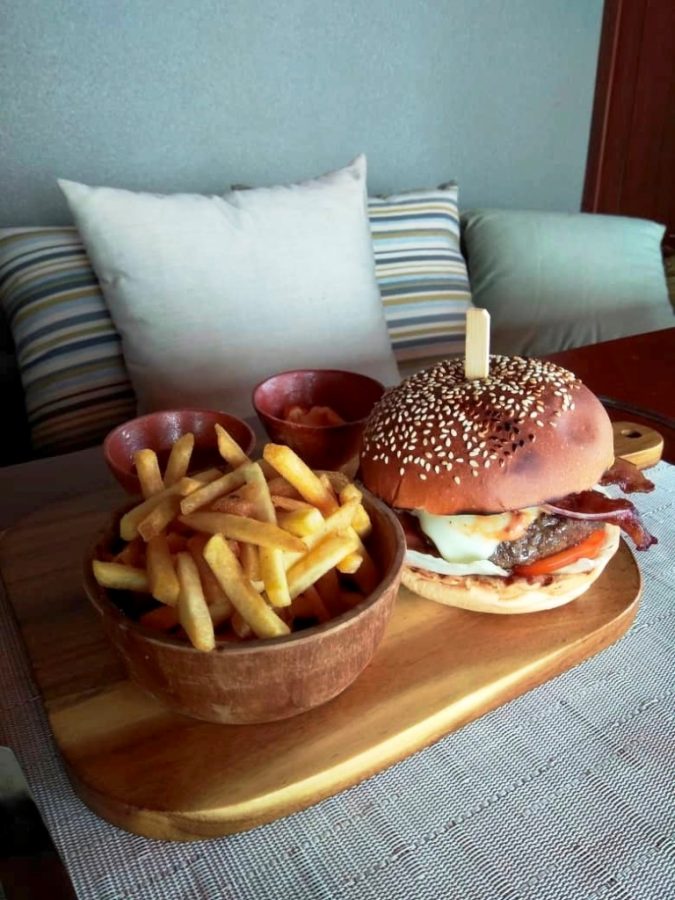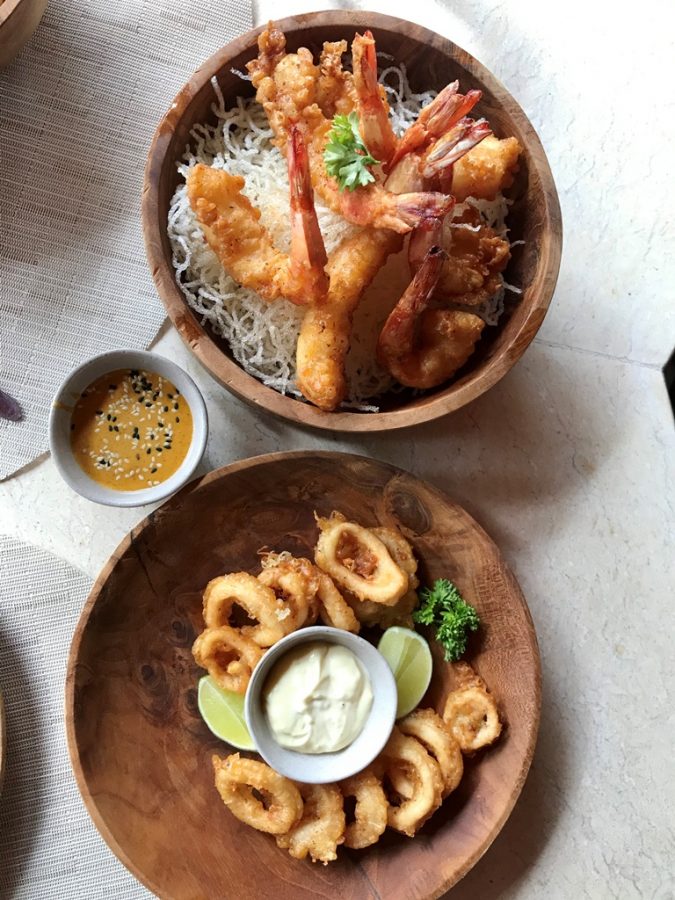 The resort provides different kinds of experiences for guests and we opted for the round-the-island snorkeling boat trip. Their on-site dive master Ali saw to it that we thoroughly enjoyed the morning of our snorkeling expedition, telling us stories about the cluster of islands around Koh Russey, and showing us the different kinds of coral and fish that were endemic to the waters there. Ali also runs the non-motorized water sports activity shack on the beach of the resort. Guests are able to rent kayaks, paddle boards, boogie boards, and even a mini catamaran for sailing when the waters aren't too choppy.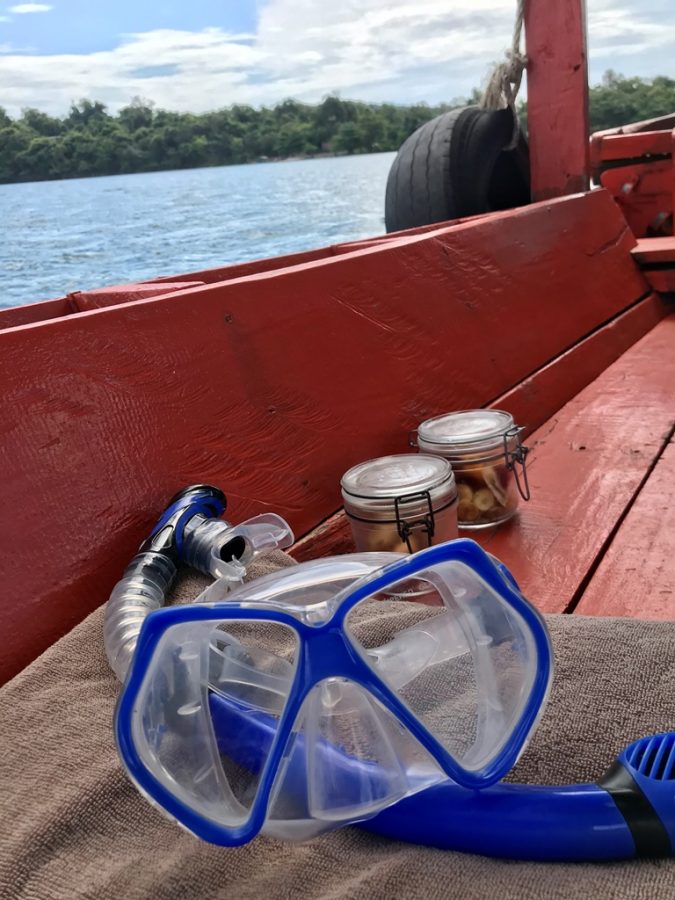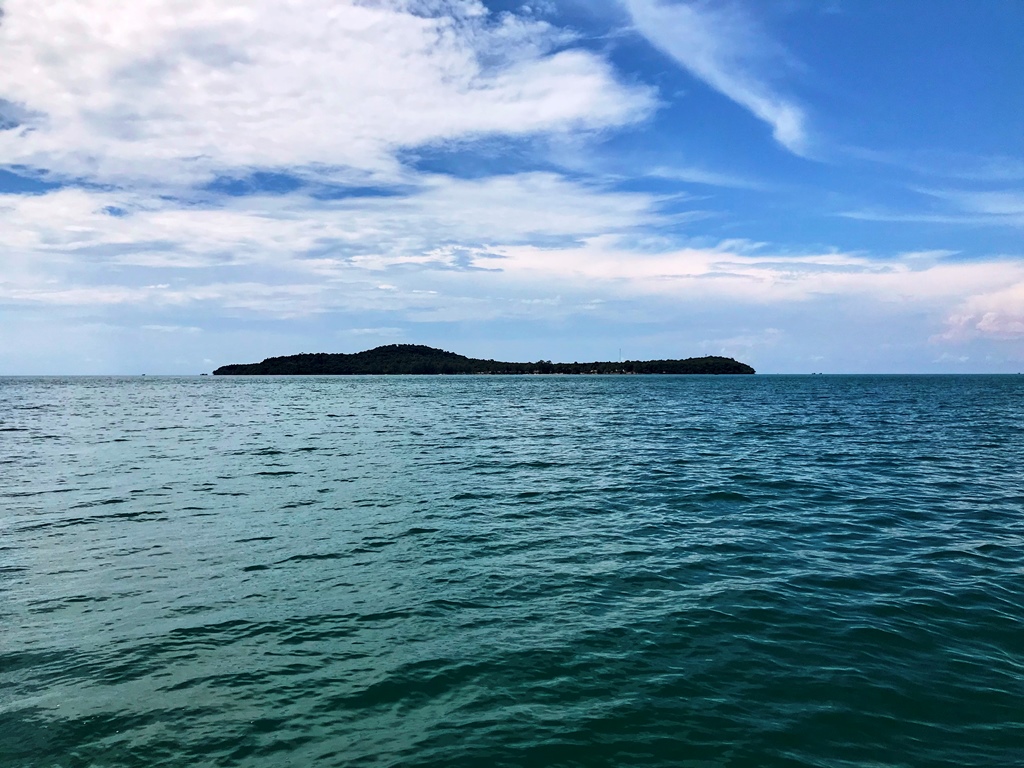 I've decided what was my favourite experience at Alila Villas Koh Russey: their elaborate breakfasts. Breakfast every morning felt like a culinary treat. Chef Bjorn prepares a different breakfast menu every day and looking forward to that each morning made me the happiest camper. While most resorts lay out a breakfast buffet, here, everything is made-to-order, and guests can practically have everything of the menu if one has a large appetite to satisfy. Baked goods, fresh fruit, homemade yoghurt and granola, eggs any style, and Cambodian selections, and even gluten-free options galore set the day right with the abundance of choices available.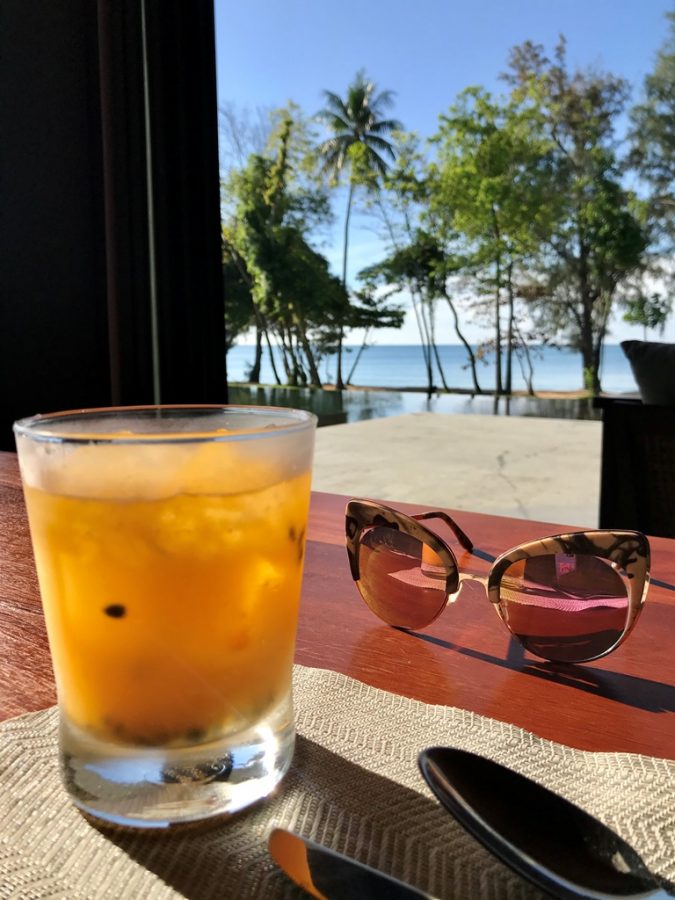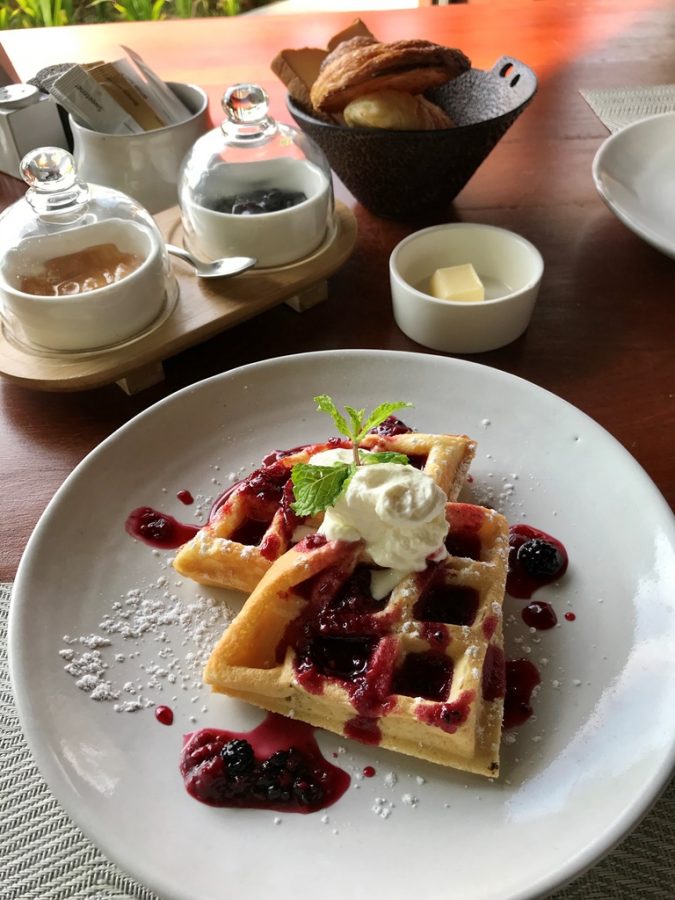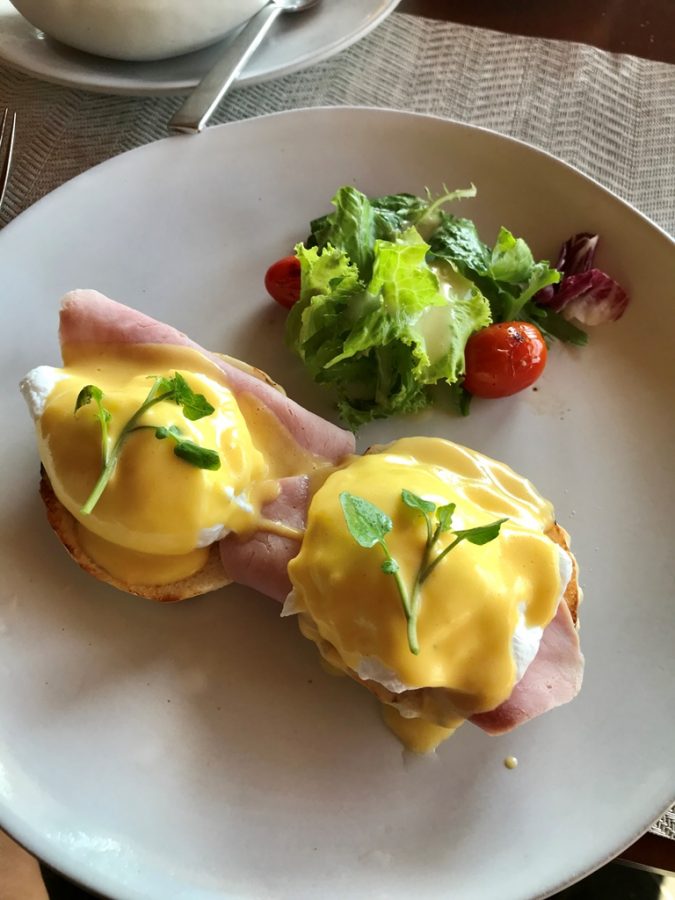 If you happen to be at the resort on a Friday, join in on their evening movie under the stars, if the weather permits. What I truly appreciated about Alila's commitment to promoting environmental sustainability as part of their Green Initiative mission statement, is the complete lack of plastic ware on the whole resort. All materials used in the restaurant, the rooms, and surroundings are ethically sourced with a focus on Best Practice Building Planning and Design (BPDS) development.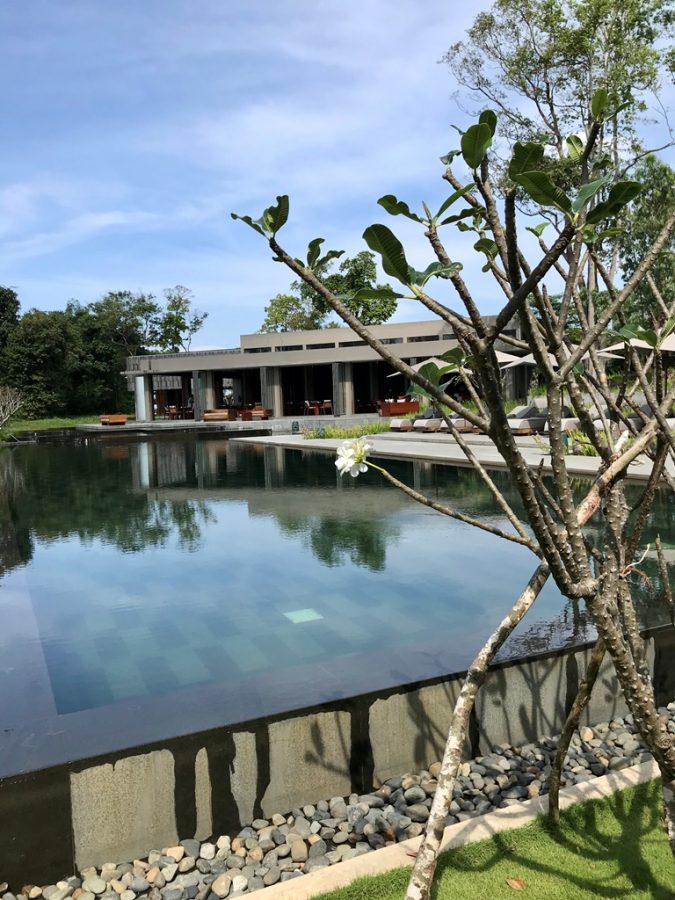 It's an understatement that I left Alila reluctantly. It's really no wonder why the Cambodian Riviera has been attracting people from all over the world; it truly is a touristic gem. It was evident in the waters you can see through, and the 1.2 km long beach of powdery golden sand unsullied and perfect for long walks. But what made my experience there so memorable were the people. Hospitable, professional, warm, and proud of what they do here; they provide an experience that's unparalleled in excellence and value.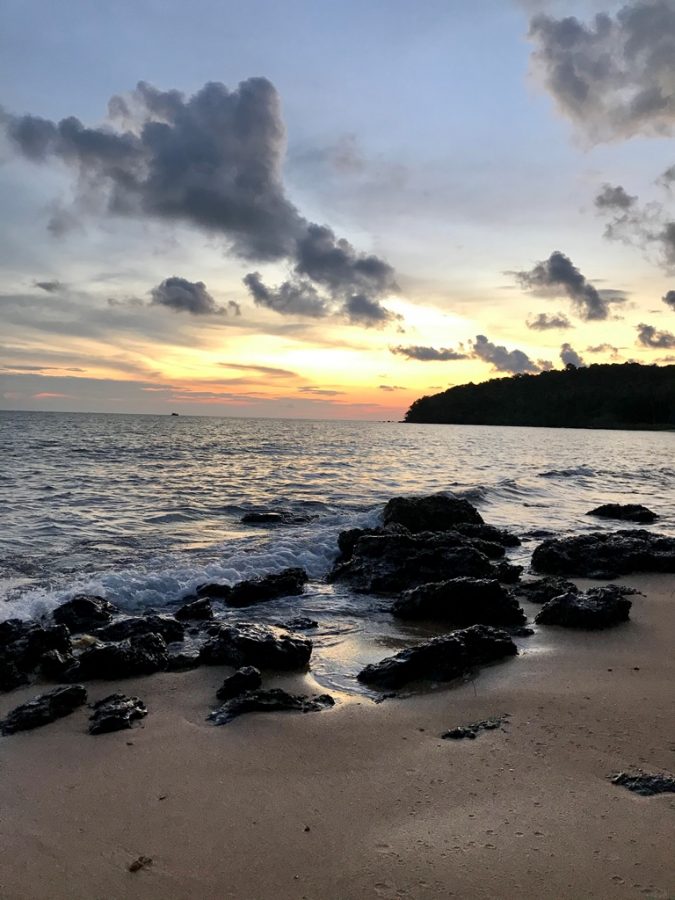 Location and details
Address: Alila Villas Koh Russey
Koh Russey Island (Bamboo Island) Ream,
18108 Cambodia
Tel: +855 (0) 96 21 41 888 / Reservations: +855 (0) 86 80 0732
Email: [email protected]
Website: alilahotels.com/kohrussey
Getting there: Find daily flights with AirAsia
---
"ExpatGo welcomes and encourages comments, input, and divergent opinions. However, we kindly request that you use suitable language in your comments, and refrain from any sort of personal attack, hate speech, or disparaging rhetoric. Comments not in line with this are subject to removal from the site. "
Comments