Of speed painting and helmet art, Haze Long talks about her illustrious career with Priscilla Emmanuel.
Speed painter extraordinaire Haze Long has not only created a name for herself as a multi-faceted artist in Malaysia, her long and impressive list of clients proves that her popularity is on a steady incline. As it is, she's renown as the country's most prominent speed painter having shown her remarkable skills in more than 60 events for many big brands such as Maybank, Bank of Singapore, Toyota, Dom Perignon, Macao Tourism, Nivea, Mid Valley Gardens, Zurich, Hennessey, Heineken, and the list goes on.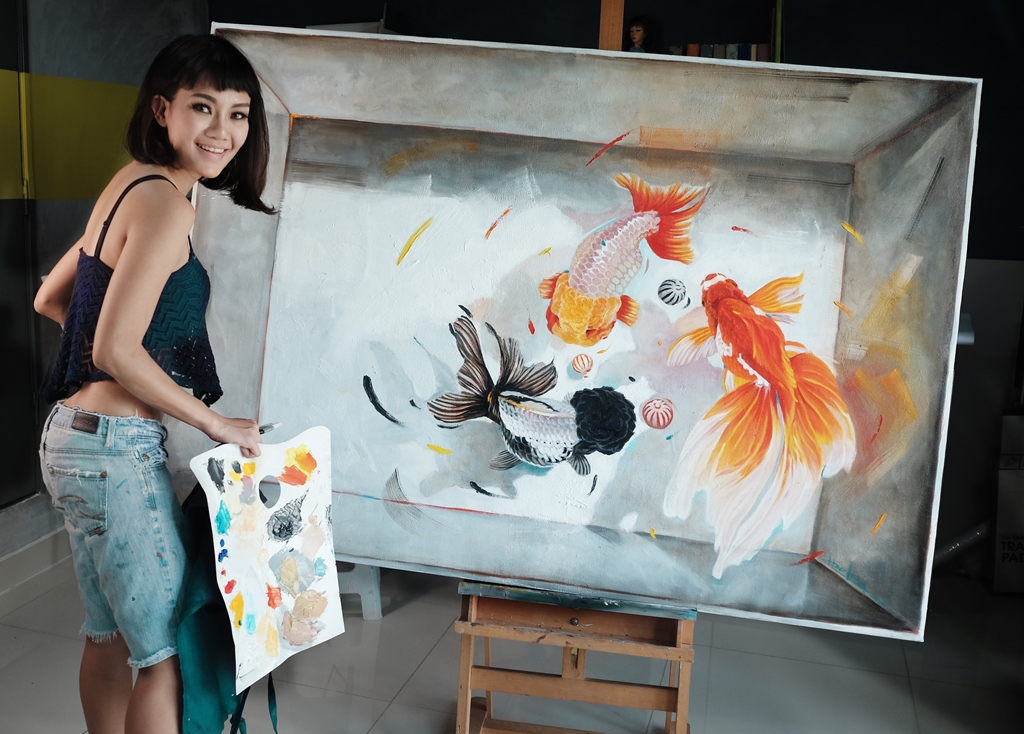 When asked about her definitive business plan as an artist, Haze expresses to me that she finds being an artist in Malaysia is all about finding a suitable niche, sticking to it, and marketing it appropriately.
"The publicity and price point of the business definitely speaks louder than the quality of art. The audience is still young and adoptive in terms of ideas. Original ideas might be detrimental to acquiring commissioned work in that sense. Innovating on existing ideas seemed to have the best effect on corporate clients especially. Due to this environment, an artist in Malaysia often has to resort to clearly separating commissioned work and work done under their own name or brand. Riskier and more original ideas can only be explored under their own brand."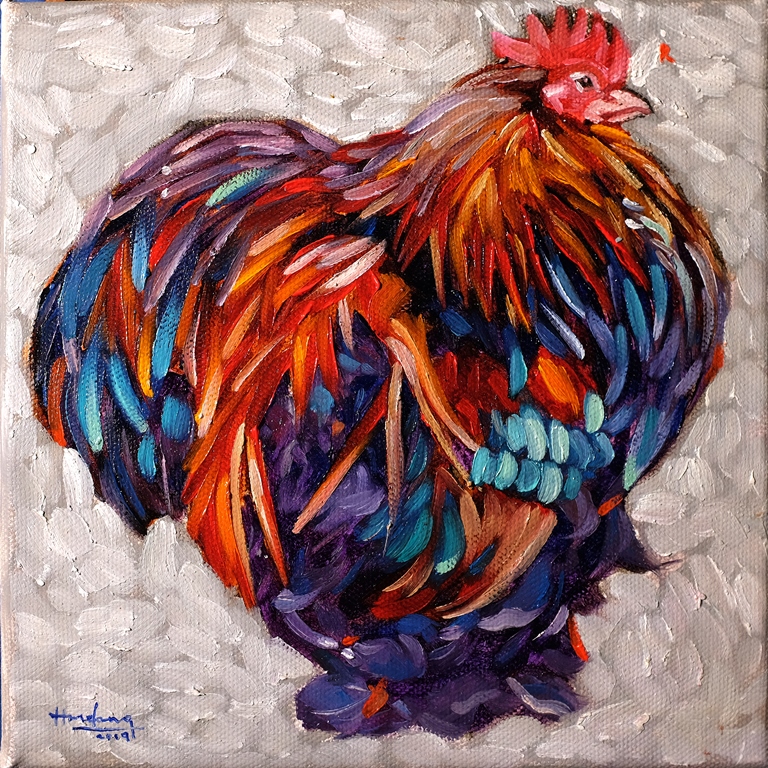 Telling me about how she markets herself, Haze says that, "Regardless of whether the creative workforce is made of a team or a single artist, I find that personal branding is of the utmost importance for survivability in this industry. Business models and plans are a basic necessity to the artist, similar to skill and technique in visual creation. Once these are in place, the rest of the efforts are focused in marketing. It is easier these days with social media and exposure to the global market online as well."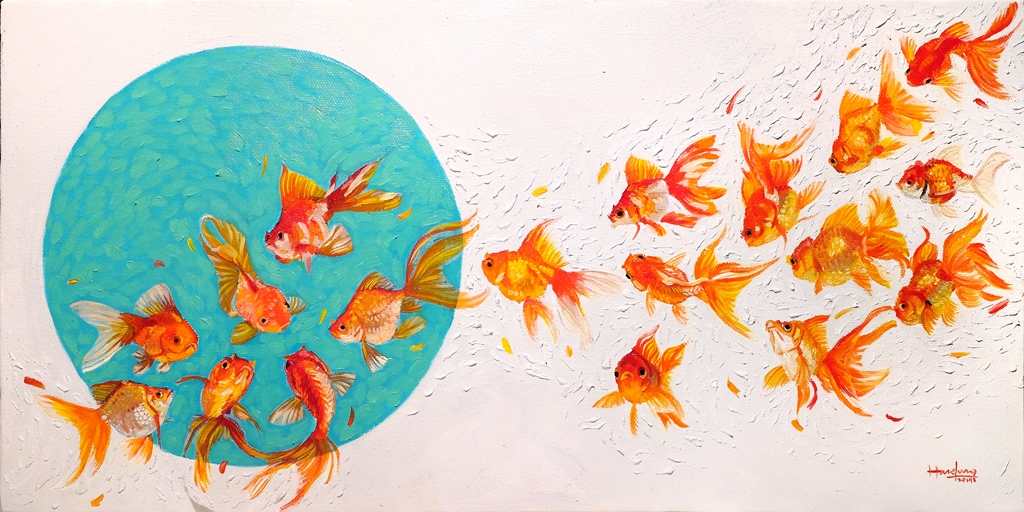 Her selling point as a speed painter and mural artist is one aspect of her branding, however, her passion lies in her own journey as a fine artist that's still growing. As for her speed painting shows, her pinnacle to date happened at her first solo exhibition at Hotel Jen in Penang when it was officiated by then Chief Minister, and current Finance Minister of Malaysia, Lim Guan Eng.
Her own style of art is depicted and stated on her online shop where you will be able to truly appreciate her skills with oil paints on canvas. From animals to still life, nudes to landscapes, even pop culture, portraits and her distinctive 'Illusions in a box,' Haze has certainly perfected her style that encapsulates feminine fluidity in the use of her subject matters and colours. Her paintings bring to mind cheery, imaginative, and nostalgic feelings you can't resist indulging in.
She has also Kickstartered her own mural painting company called Art Misfits (artmisfits.com) and under this, she has created over 100 commissioned murals all over Malaysia. You'll find Art Misfits murals in highly touristy areas like Jonker Street, high-end cafes and restaurants in the Klang Valley, industrial places such as Sungai Besi and Sepang, Mid Valley, and even in Singapore.
Apart from these, Haze's painting skills even extend to biker helmets that produce visually stunning merchandise. When asked about them, she tells me "my custom helmets are all hand painted pieces. They're different from other custom helmets since I do not use an airbrush and prefer to use brushwork for the art itself. The texture of the brush strokes can be seen and this also allows for complicated visuals on the helmet. I do use sprays and airbrush for certain areas but the unique quality of the final product is in the brushwork."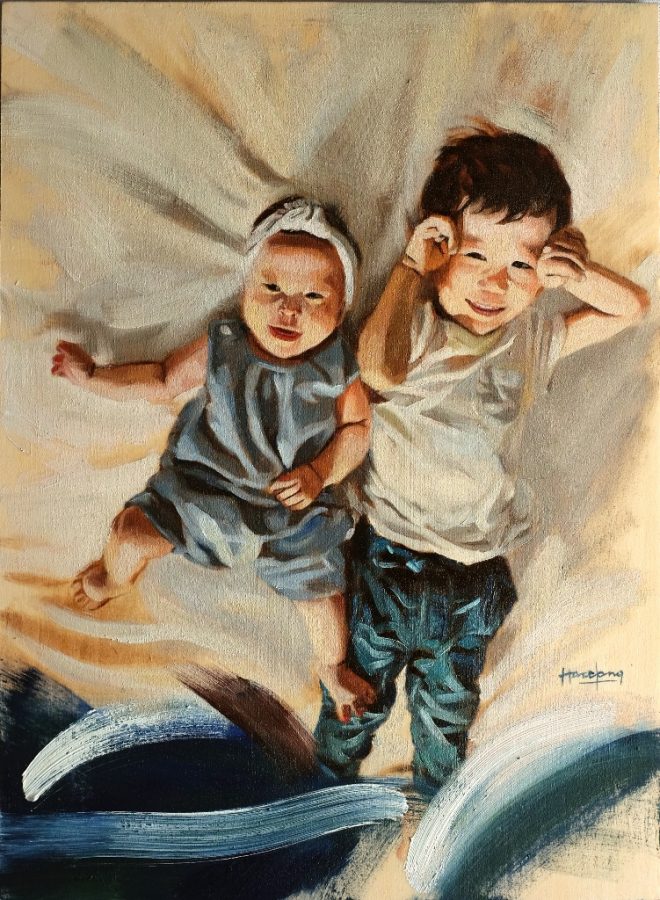 With an art career that spans several highly sought-after skillsets, Haze has is giving back to the community by sharing free tutorials and resources in support of free art education on her YouTube channel under her name. She's compiled easy-to-follow digital tutorials for budding artists and designers who want to try portrait painting on iPad Procreate.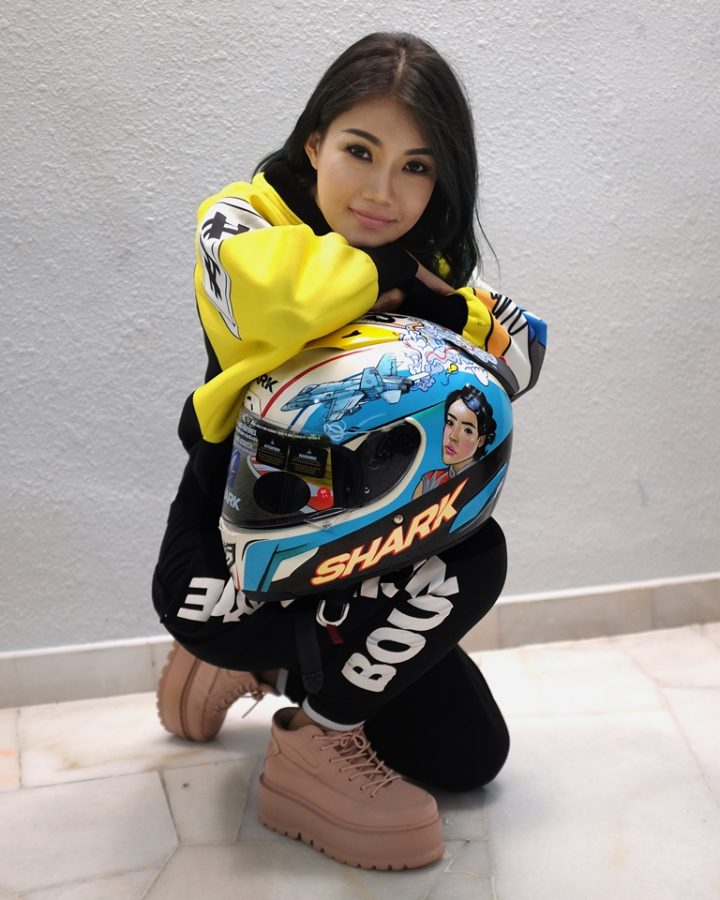 In terms of succeeding as a Malaysian artist, Haze comments that her experience with the 'pay what you want' business model has been fairly rewarding. And when we ended our discussion on the progress of the local art scene, Haze expressed, "I find that the local art scene is better than ever as audiences are more exposed to art and crafts. More recently, the local maker's scene is trending and growing. Often seen at various bazaars in shopping malls and cultural festivals, this encourages locals to be more comfortable with paying for art and crafts. Locals now enjoy 'pay to learn' craft sessions and are slowly transitioning into art appreciation, which will benefit local artists striving to create a brand. The days where we can see locals visiting art galleries on the weekends won't be too far in the future."
Find Haze Long on social media:
FB: Haze Long
Instagram: Haze Long
You Tube: Haze Long
Website: hazelongspeedpainter.com
Online shop: hazelong.com
---
"ExpatGo welcomes and encourages comments, input, and divergent opinions. However, we kindly request that you use suitable language in your comments, and refrain from any sort of personal attack, hate speech, or disparaging rhetoric. Comments not in line with this are subject to removal from the site. "
Comments