What started as modern architectural marvels towards the end of the 19th century in the Western world, has continued to flourish well into the 21st century where we bear witness to the world's most impressive superstructures being designed and erected in many parts right here in Asia.
With advancement in science and technology coupled with a ferocious onslaught of emerging economies in the Asian market, leaders in the fields of engineering and architecture are now able to push the boundaries of what we know of superstructures with new forms of efficient, flexible, and super-strong material composites; like graphene, which is believed to be even 200 times stronger than steel!
In the last two decades alone, the world has seen mega-structures that have been popping up consecutively all over China, the Middle East, Vietnam, Russia, America, and Malaysia. Though it looks like China is set to win having the most skyscrapers with more in the pipeline, here are 10 of the world's tallest completed structures.
1. Burj Khalifah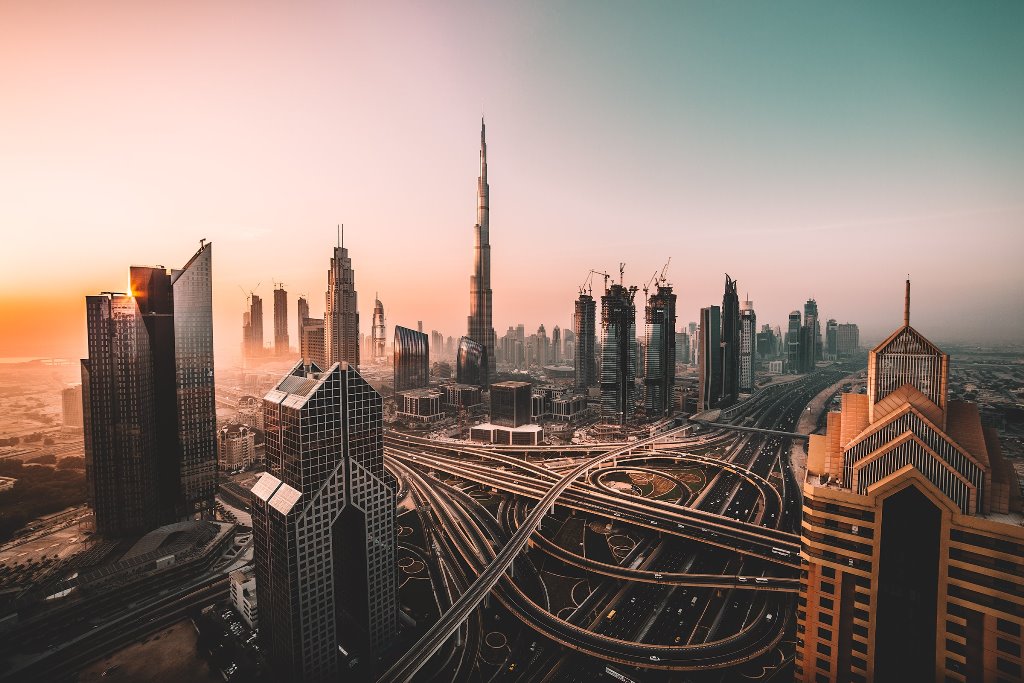 Location: Dubai, United Arab Emirates
Height: 828 metres (2,716 feet)
Floors: 163
Completed: 2010
Used for: Residences, Hotel, Offices, Observation, Communications
Burj Khalifah has three observation decks with the highest located at Level 148 at 555 metres known to be the tallest observatory in the world, and is aptly named: At The Top SKY.
It will most likely hold its title for another four years or so until construction on Jeddah Tower, in Jeddah, Saudi Arabia is completed, unveiling a new No.1. Interestingly, the steadily rising Jeddah Tower is designed by none other than Adrian Smith, who also designed Burj Khalifah.
2. Shanghai Tower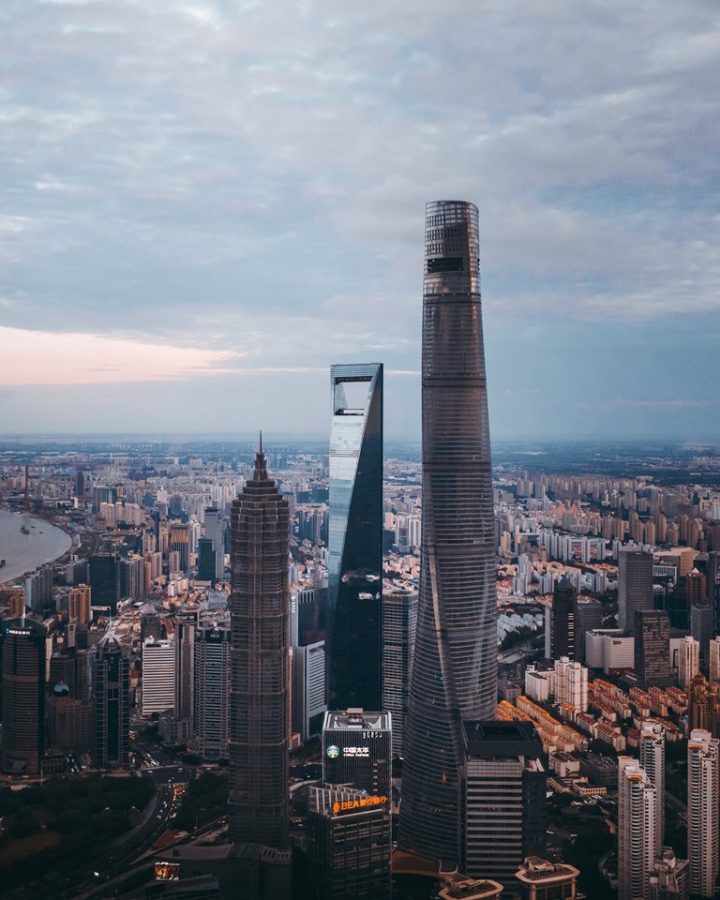 Location: Shanghai, China
Height: 632 metres (2,073 feet)
Floors: 126
Completed: 2015
Used for: Offices, Observation, Hotel, Retail, Museum
Lauded as the tallest building in China, Shanghai Tower has a multi-floor observation deck opened to the public at its 118th and 119th floors. This super-structure is located in close proximity to Shanghai World Financial Centre which holds a place as one of the world's tallest buildings.
Its design by global architecture and design firm, Gensler, enfolds an inner glass façade and a twirling exterior, while within the tower, nine zones are created by the stacking of interior components atop one another. The curved exterior provides a unique aesthetic that doubles as an engineering benefit by reducing wind loads.
Scroll on down to see what will replace Shanghai Tower's No.2 spot very soon.
3. Makkah Royal Clock Tower Hotel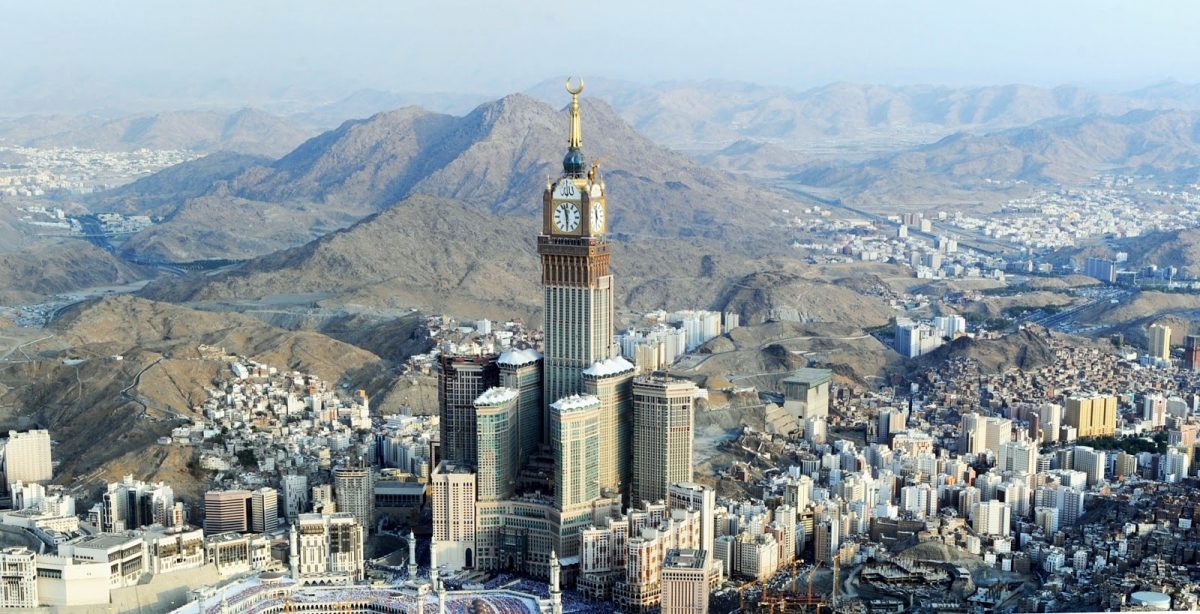 Location: Mecca, Saudi Arabia
Height: 601 metres (1,972 feet)
Floors: 120
Completed: 2012
Used for: Hotel, Residences, Retail, Religious use, Telling time
Built overlooking the Grand Mosque that holds The Kaaba–the most sacred place for practicing Muslims–it is also known as Abraj Al Bait. The tower holds four humongous clock faces that is recorded as being the largest and highest in the world. It also houses an affluent hotel for Muslim pilgrims who stop there on their Hajj journey.
4. Ping An International Finance Centre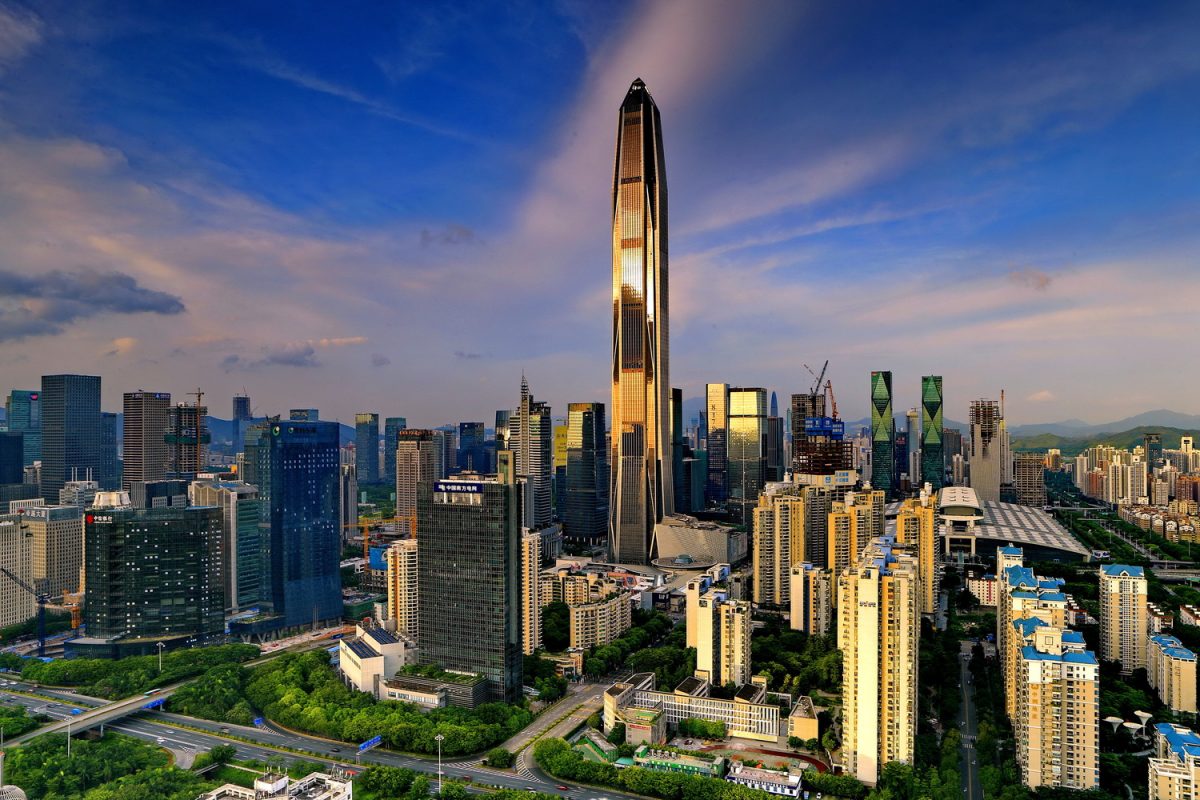 Location: Shenzhen, China
Height: 599.1 metres (1,965 feet)
Floors: 115
Completed: 2017
Used for: Offices, Retail, Observation
Located right in the centre of Shenzen's Special Economic Zone, this structure of concrete, steel, and glass sits on a high-speed rail corridor, and is designed by American architectural firm Kohn Pedersen Fox Associates.
It was actually meant to be built up to 660 metres that included a spire, which would then make it the tallest building in China. However, due to flight issues, its height was forced to be limited to under 600 metres.
5. Lotte World Tower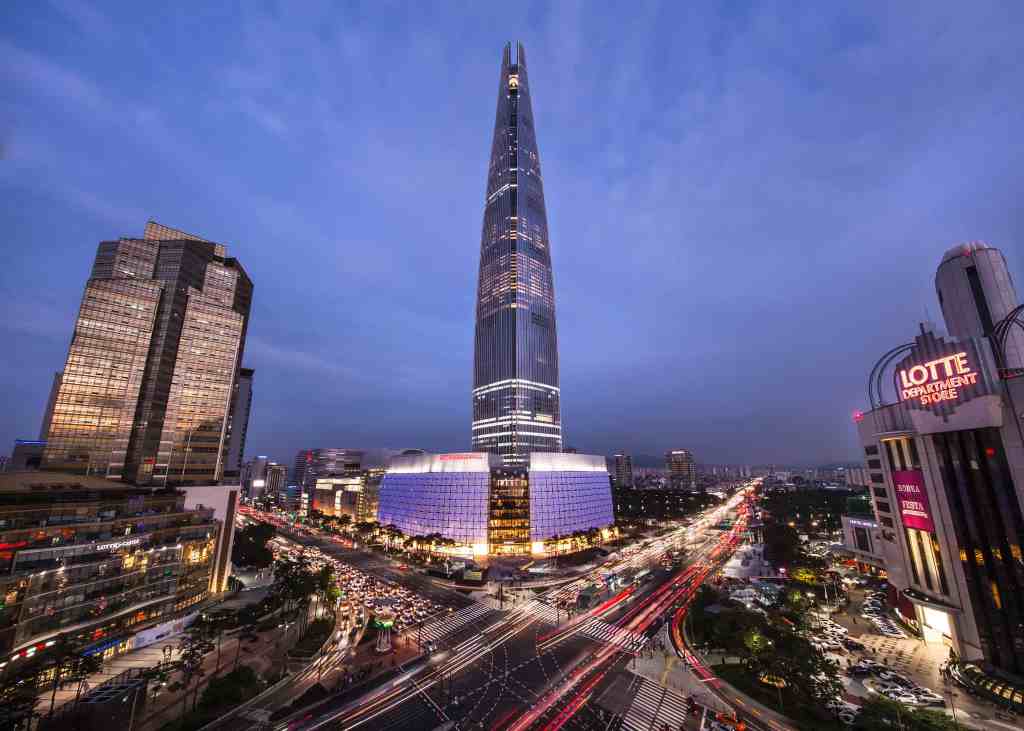 Location: Seoul
Height: 555 metres (1,821 feet)
Floors: 123
Completed: 2017
Used for: Offices, Hotel, Observation, Residences, Retail
With its design being inspired by traditional Korean art forms, Lotte World Tower is the tallest building in South Korea. Also designed by Kohn Pedersen Fox Associates, it officially became the first over a 100-story building in Korea. With its remarkable shape curving inwards as the building rises, the outer glass facade is reminiscent of Korean ceramic history.  What's special about Lotte World Tower is its multiple-floor observatory that occupies the uppermost 7 floors of the tower!
It won't be long before Lotte World Tower will be replaced by a new No.5: Goldin Finance 117, otherwise known as China 117 Tower in Tianjin, designed to be 597 metres (1,959 ft) tall with 117 stories. It is aimed to be completed sometime in 2020.
6. One World Trade Centre
Location: New York City
Height: 541.3 meters (1,776 feet)
Floors: 104
Completed: 2014
Used for: Offices, Observation, Communications
A colossal, vertical prism of hope for Americans, One World Trade Centre was erected exactly where the previous North Tower of the first World Trade Centre stood. Its height of 1,776 feet is of no coincidence, marking the year the Declaration of Independence was signed.
7. Guangzhou CTF Finance Centre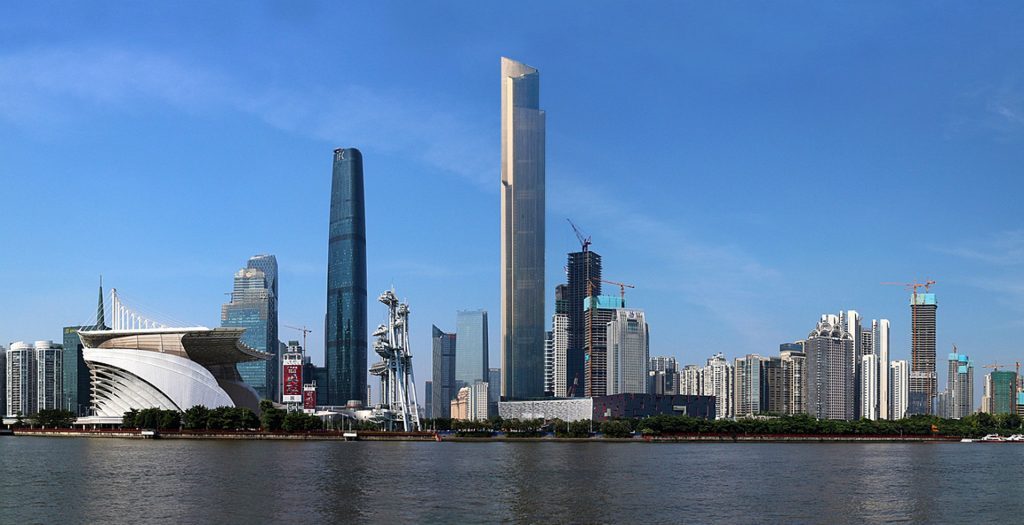 Location: Guangzhou, China
Height: 530 metres (1,739 feet)
Floors: 112
Completed: 2016
Used for: Offices, Hotel, Residences
Also known as Chow Tai Fook Finance centre, it shares the number 7 spot with another building of the same height in Tianjin (Tianjin Chow Tai Fook Binhai Center) constructed by the same developer: New World Development. Both towers are owned and named after Chow Tai Fook Enterprises, with a third 644 metre mega-tall tower slated to be built in Wuhan.
8. China Zun Tower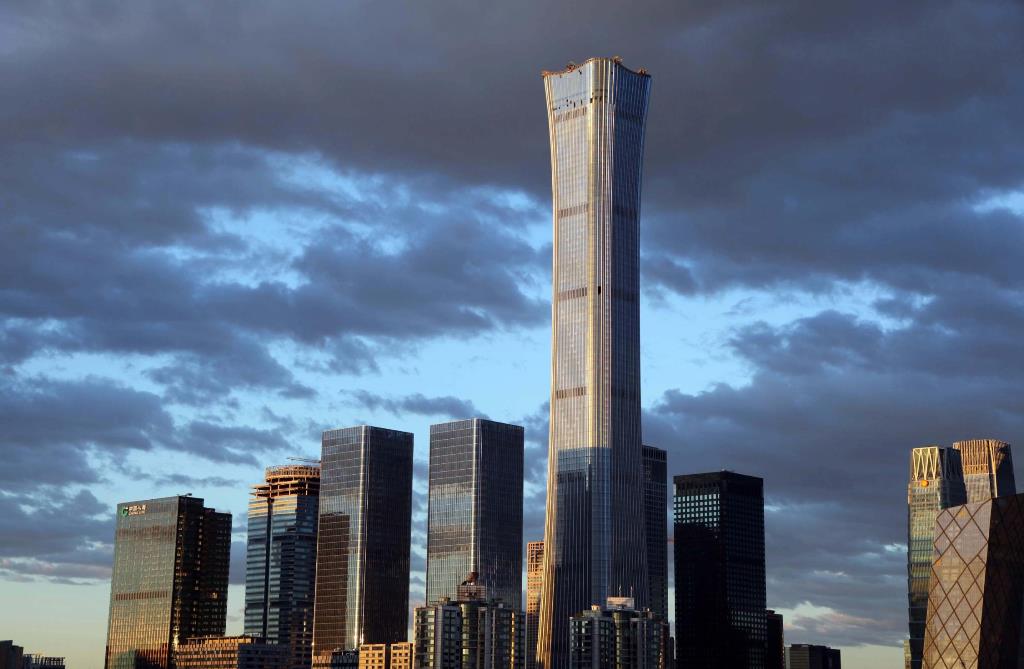 Location: Beijing
Height: 527.7 metres (1,731 feet)
Floors: 109
Completed: 2018
Used for:
Formally known as CITIC Plaza, China's fifth tallest building is also the tallest building in Beijing. It is designed by Kohn Pedersen Fox Associates and TFP Farrels, replicating an ancient Chinese ritual vessel call a "zun." The elegant tower has a whopping 101 elevators!
9. Taipei 101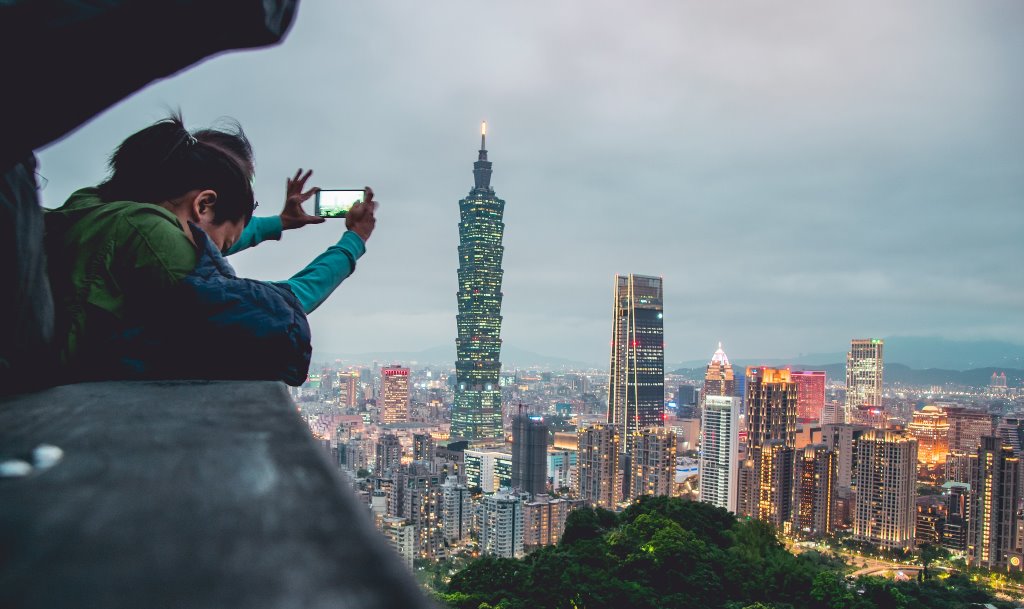 Location: Taipei, Taiwan
Height: 508 metres (1,667 feet)
Floors: 101
Completed: 2004
Used for: Offices, Hotel, Observation, Retail, Restaurants
Inspired by the ancient pagodas of China, the main structure of Taipei 101's tower is comprised of 8 stacked large segments, that each has 8 floors, signifying the auspicious numeral 8 in Chinese beliefs and customs.
Its architectural marvel lies in the fact that its built to withstand earthquakes and typhoons.
10. Shanghai World Financial Centre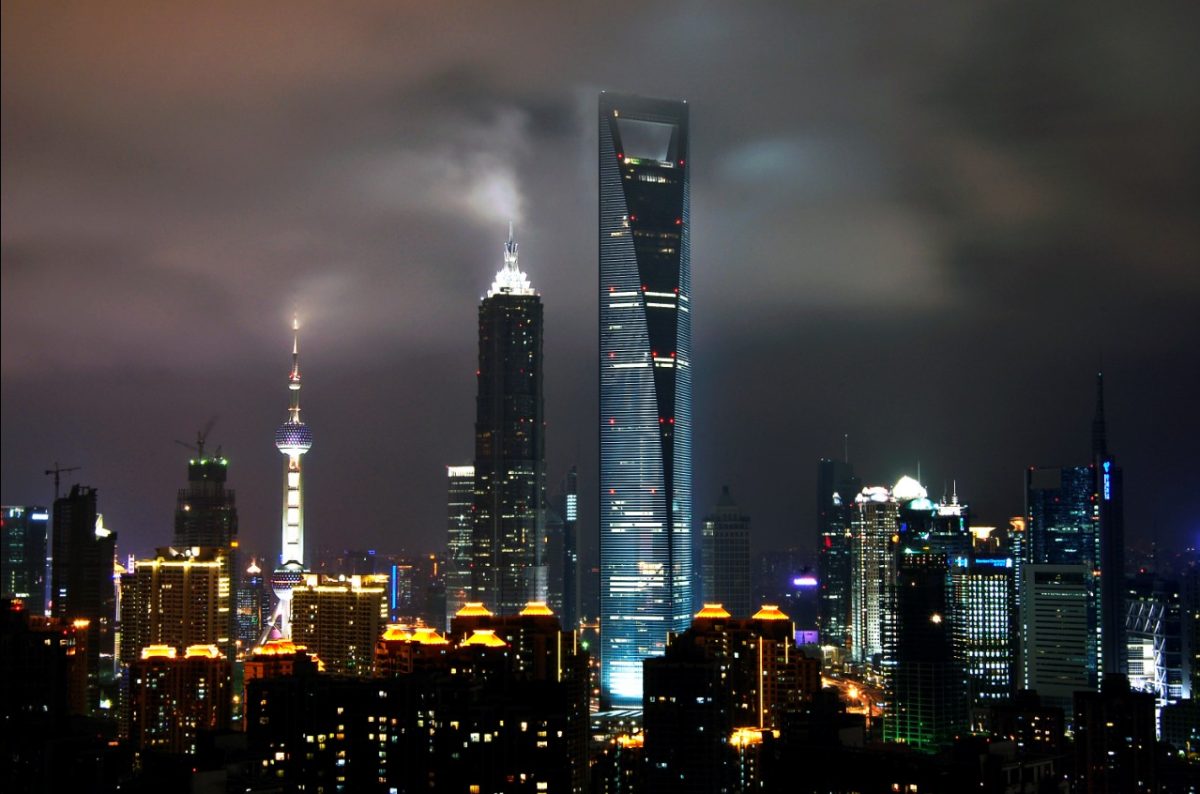 Location: Shanghai, China
Height: 492 metres (1614.17 feet)
Floors: 101
Completed: 2004
Used for: Offices, Hotel, Observation, Retail, Restaurants
Shanghai World Financial Center was once the world's tallest building by roof height from 2008 to 2009, and was knocked off its pedestal once Burj Khalifa was completed the following year. In less than a year, it will also be removed from the top 10, to be found in the top 20.
What's Next in the Realm of Astronomical Buildings?
Merdeka 118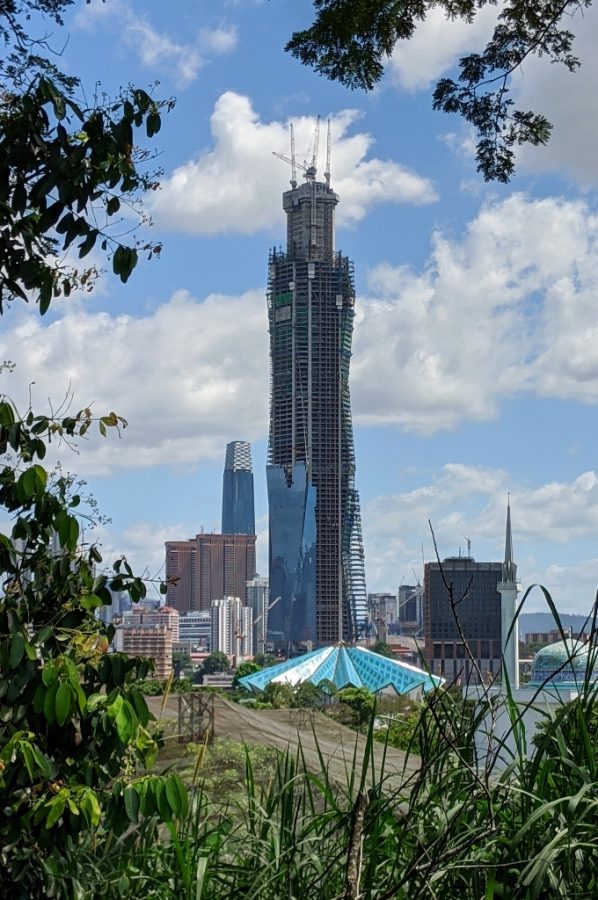 Location: Kuala Lumpur, Malaysia
Height: 644-metres (2,113-foot)
Floors: 118
If you were not aware of it before, though it's quite unlikely, Malaysia is set to be re-included in the Top 10 not long from now once construction on PNB 118, or Merdeka 118 is completed. This mega-tall skyscraper will not only be the tallest building in Malaysia, and Southeast Asia, it will become the 2nd tallest building in the world just after Burj Khalifa.
It is slated to be completed sometime in 2020.
---
"ExpatGo welcomes and encourages comments, input, and divergent opinions. However, we kindly request that you use suitable language in your comments, and refrain from any sort of personal attack, hate speech, or disparaging rhetoric. Comments not in line with this are subject to removal from the site. "
Comments