Just a short flight from Kuala Lumpur lies the appealing city of Kota Kinabalu. If the Sabahan capital has been on your radar and you've yet to make the trip, Melissa Cheah has just the informative guide you need for your first visit.
Just over two hours away by flight from Peninsular Malaysia, Kota Kinabalu is a treasure trove of adventure and wonder. Affectionately known by its initials, KK, the state capital of Sabah is replete with natural beauty, boasting lush rainforests, stunning mountain peaks, azure waters, orang-utan reserves, and much more. To accommodate the steady rise in tourism, the city met the demands of the its newfound fame by building towering new malls and swanky hotels. Wandering around the city five years after my first visit, I found the dichotomy between its old-world charm and au courant modernisation to be particularly endearing.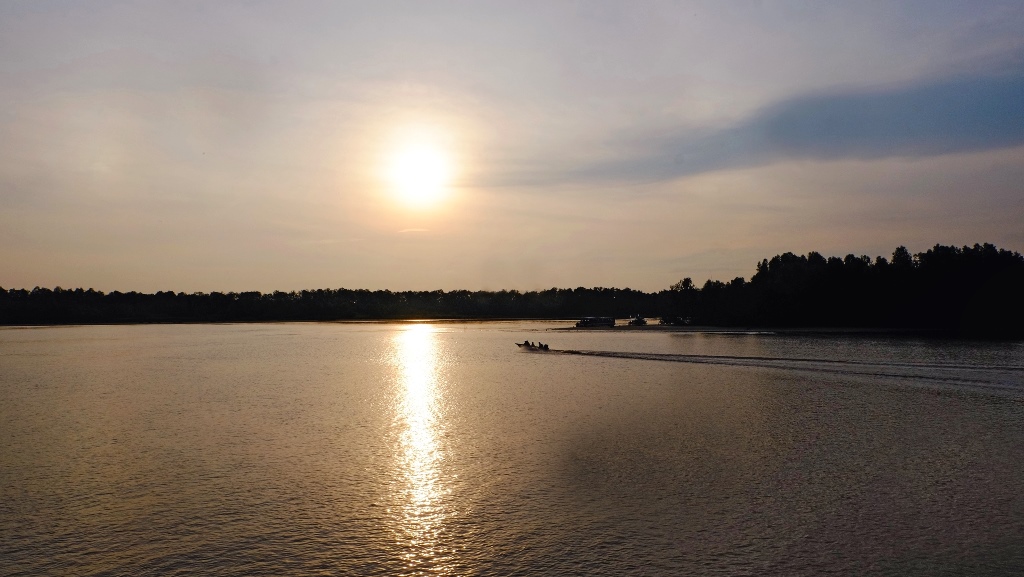 The compact capital city is breeze to get around, but bear in mind that most of KK's attractions lie further out. A note of advice for first-timers visiting the friendly state: if you have your heart set on an specific experience – whether it be diving, wildlife-watching, or taking on the majestic Mount Kinabalu – book ahead.
Where to Stay, What to Eat
Conveniently close to the airport and a mere 10-minute walk from the popular Gaya Street Sunday Market, Hilton Kota Kinabalu's prime location is surely one of its most attractive features. Additionally, all of its guest rooms and suites are fitted with smart lighting and motion sensors, plus creature comforts such as a 48-inch TV, walk-in rain shower, and a comfortable chaise lounge, proffering views of the city, harbour, or Mount Kinabalu.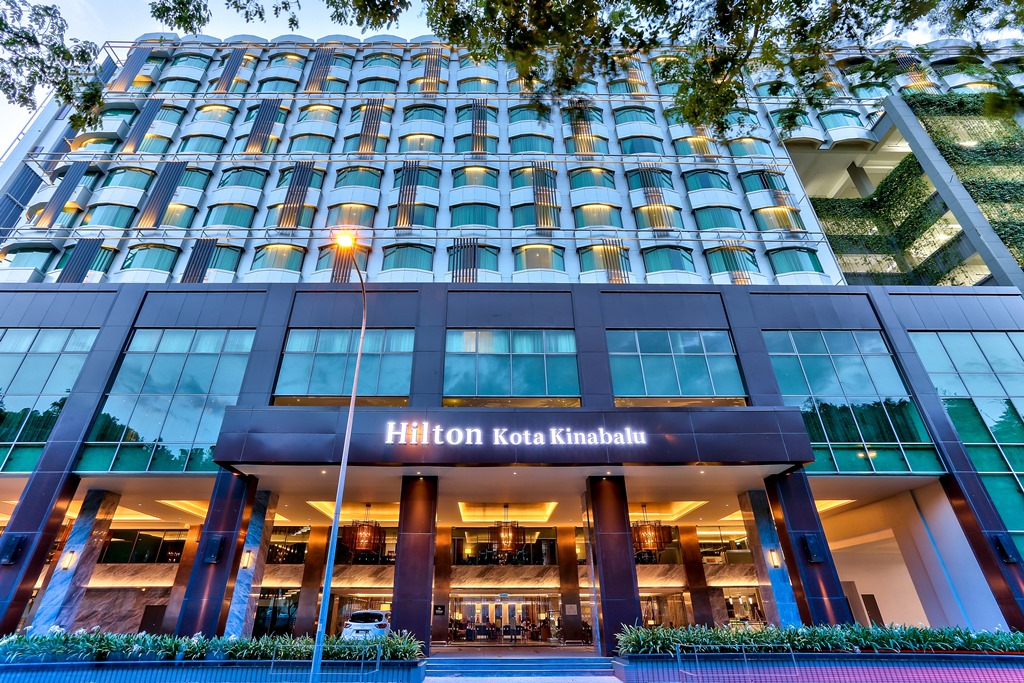 The five-star hotel offers an array of dining options from a Malaysian all-day dining restaurant with live cooking stations and an alfresco poolside bar and grill spot on the rooftop, to a café for snacks and grab-and-go bites, and Club Bar, a stylish speakeasy bar.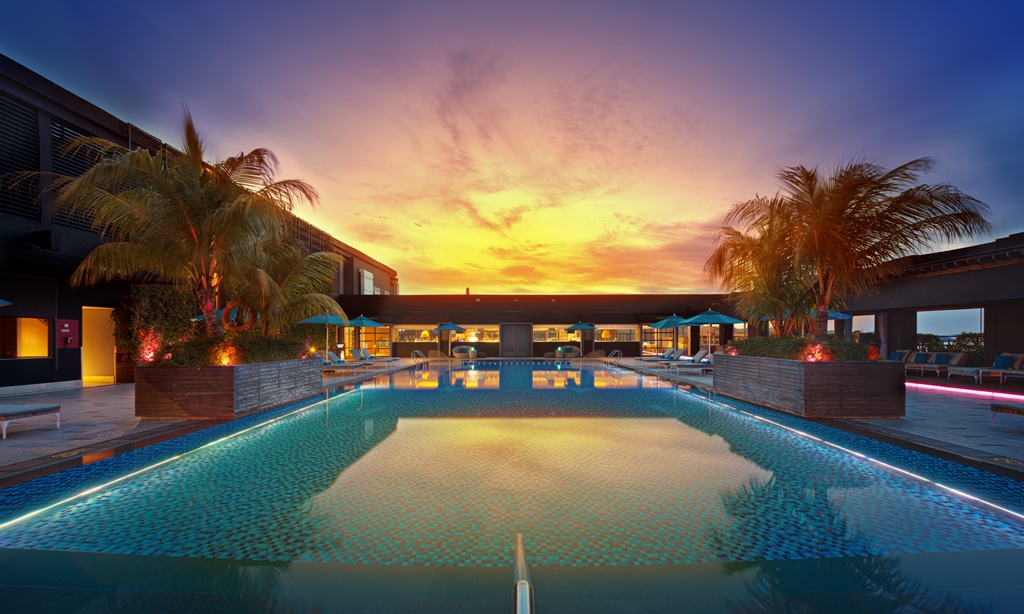 Address: Jalan Tunku Abdul Rahman, Asia City, 88000 Kota Kinabalu, Sabah
Tel: 088 356 000
When hunger pangs pay you a visit, Yee Fung is, by far, the best place to sample a bowl of authentic laksa. The piquant, steaming bowl of deliciousness consists of al dente rice vermicelli bathed in a creamy-spicy broth, topped with a mound of shredded chicken, slices of tofu puffs, and prawns. Exquisite on its own, a squeeze of lime and a spoonful of sambal belacan take this delicious example of Malaysian street food to the next level. Pare down the heat with a glass of Ice Lemon Kitchai; a refreshing, cooling drink infused with lemon and preserved lime stuffed with sour plum.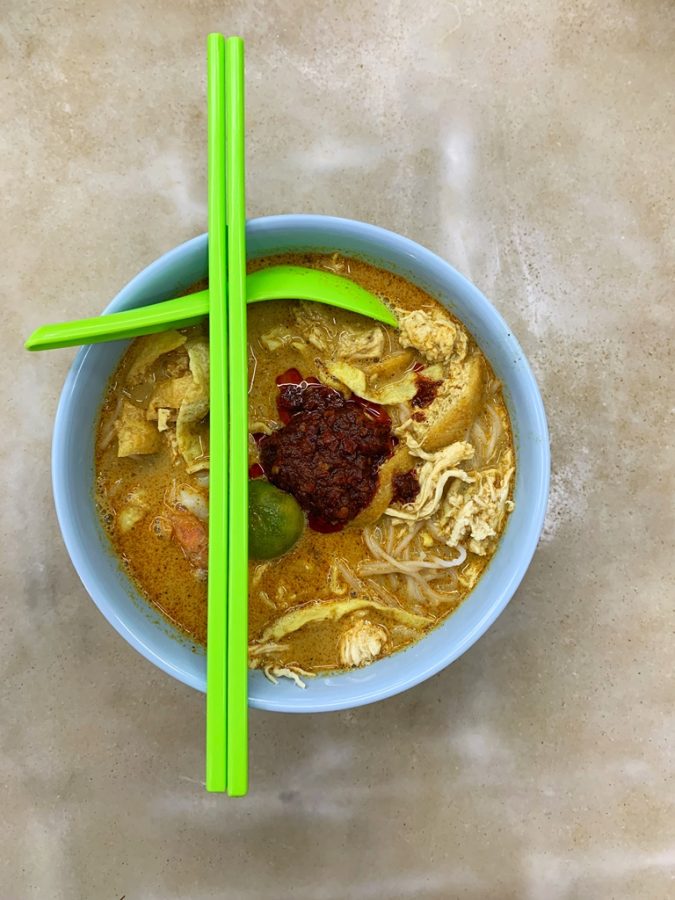 Go early as this place gets totally packed during lunchtime. On my visit, upon arrival, I was directed to my seat with military precision; a waiter arrived by my side moments after and my order was placed in front of me less than 10 minutes after I sat down.
Address: 127, Jalan Gaya, Pusat Bandar Kota Kinabalu, 88000 Kota Kinabalu, Sabah
Opening hours: 6:30am–6:00pm (Daily)
Where to Go, What to Do
The journey from KK to Weston River took approximately three hours and was visually engaging with interspersed scenes from paddy fields, kampung houses, and little towns along the way. Once arrived at the jetty, I hopped onto a boat, buckled on my life vest, and schlepped to the upper deck. As the boat meandered along the river, my eyes were adorned with binoculars aimed at the distant trees, straining to catch a glimpse of the Proboscis monkeys, known for their large noses and rotund bellies. In a nearby village, a fisherman straddles his sampan, a traditional, flat-bottomed small boat, gathering and gauging the sale of the day's bounty.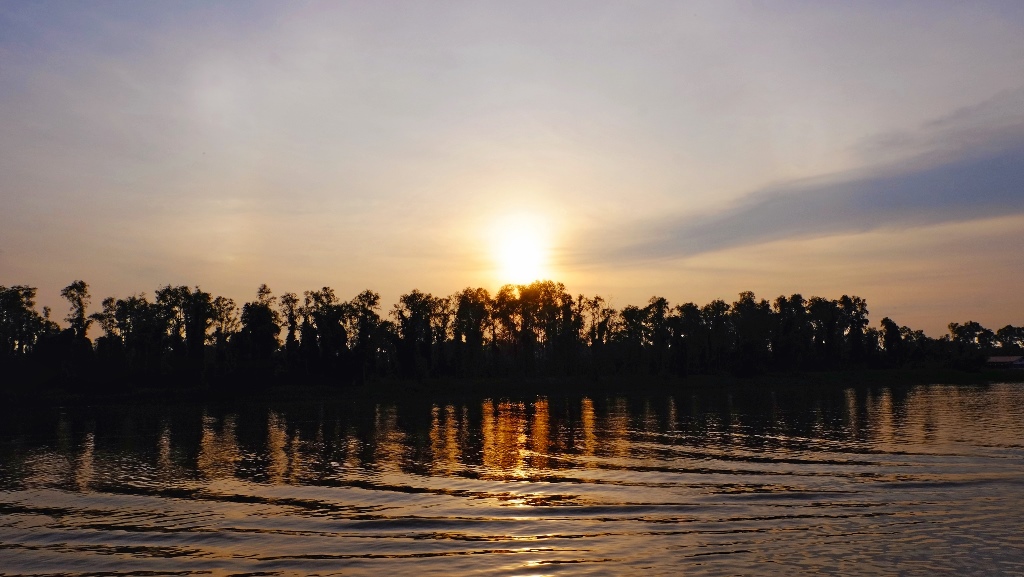 As we made our way back to shore, the sun was beginning to set, casting a golden glow on the mangrove forest, the ripples in the river making the most of the last light of day. After a hearty dinner at the lodge, I boarded the boat again, this time for fireflies. Pitch dark, these little beauties circled the trees, lights emanating from their abdomen, reminiscent of Christmas lights draped across a tree. A personal favourite and a big draw for wildlife enthusiasts, engaging a local tour operator and boarding a cruise down Weston River is one of, if not the best, ways to get up close and personal with nature.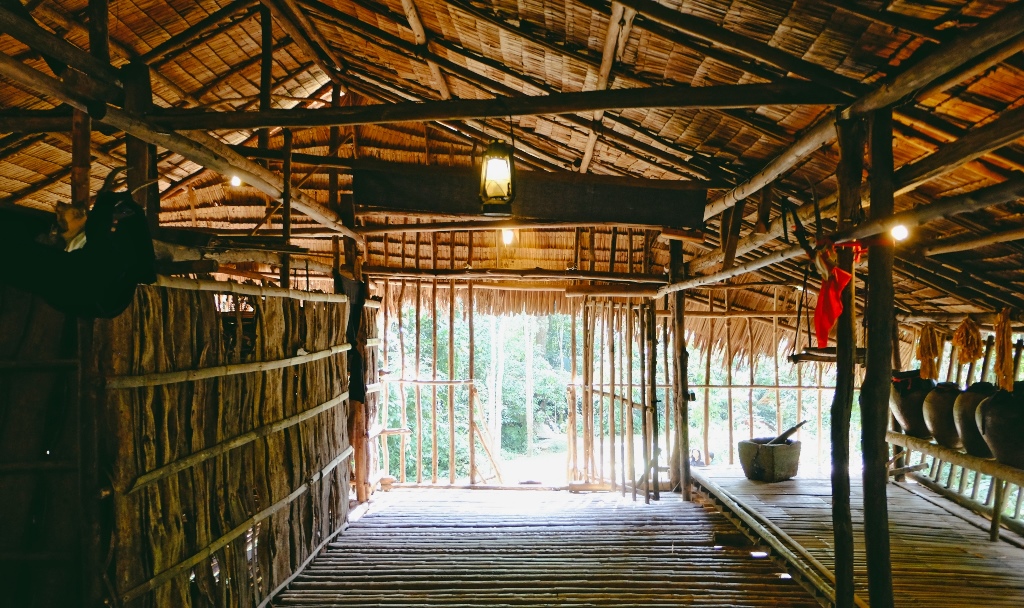 The state of Sabah alone has at least 30 ethnic groups, each with its own unique culture, tradition, and dialect. The Mari Mari Cultural Village doubles as a museum preserving, as well as educating visitors on, Borneo's special ethnic culture. Mari Mari (which means 'come, come,' indicating a warm welcome) showcases the various traditional homes of just some of the island's indigenous communities – Bajau, Lundayeh, Murut, Rungus, and Dusun – all of which were built in the likeness of the descendants of the tribes they represent.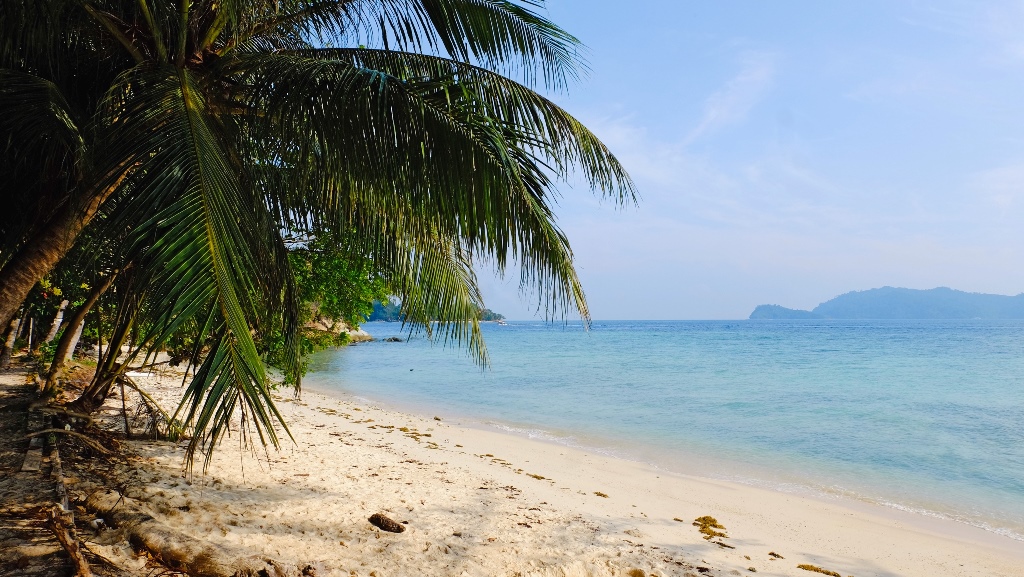 Tours are approximately three hours long and engage visitors with a list of experiences from exploring traditional homes, to witnessing (and trying) how lihing (rice wine for the Kadazan-Dusun) is made from glutinous rice, sugar, and yeast), learning how to start a fire the traditional way, insights into the mystical belief systems of each of these groups, and even getting to sample nibbles and bites from each indigenous tribe. The tour ends with dance performances by the locals, which culminates to an interactive one where visitors are invited to join in, before heading back into town.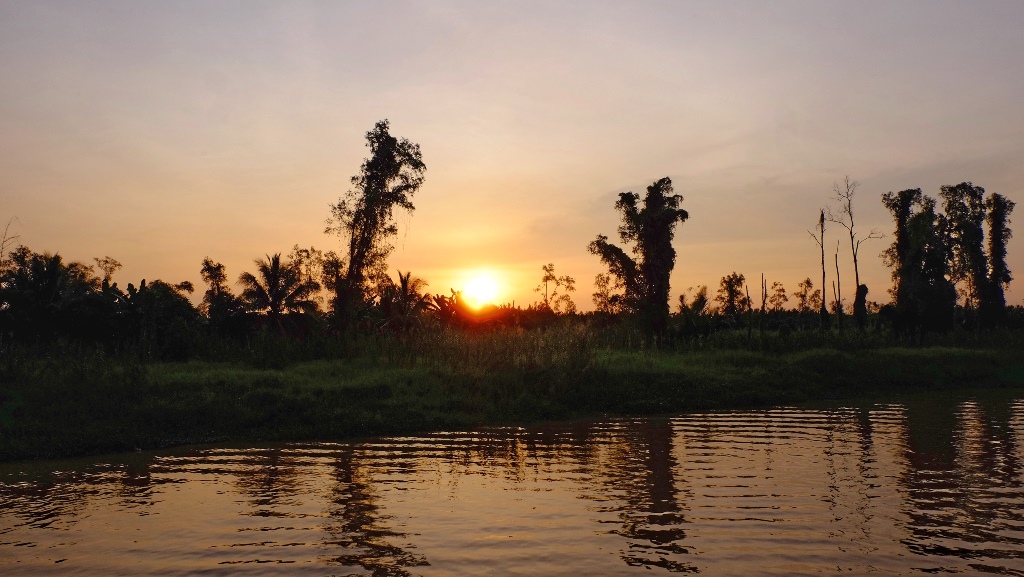 Named after Malaysia's first prime minister, the Tunku Abdul Rahman Marine Park is accessible via an exhilarating 20-minute speedboat ride from Kota Kinabalu. An aquatic playground for seafarers and sun lovers, the Marine Park consists a cluster of five islands: Gaya, Sapi, Manukan, Sulug, and Mamutik, each with a slate of daytime activities on offer.
While Gaya and Manukan are renowned for being the most tourist-equipped, I decided to do away with the typical tourist hotspots and spend my morning at Mamutik, the smallest among the famous five.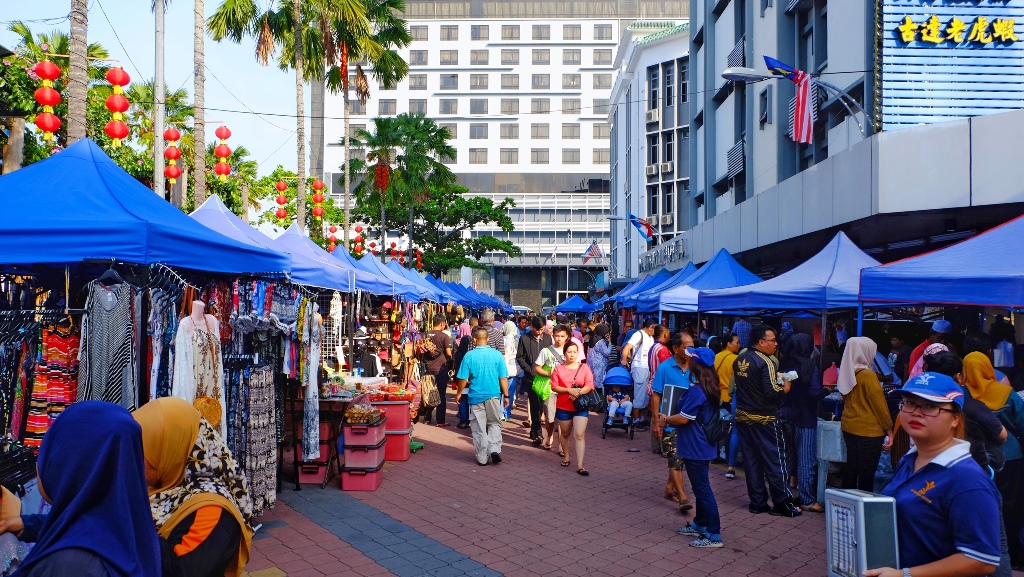 Quiet and tranquil, the 15-acre island is without airs. My first few hours of the day were a repeat of reading in a hammock (stretched between two coconut trees); twiddling my toes in warm sand and cool, crystal waters; and sweeping away windswept hair as I strolled from coast to coast. For the adventurous, options such as snorkelling, scuba diving (PADI courses are offered), and jungle trekking are also available.
If your trip happens to be on a weekend, wake up early and stroll along Gaya Street, the city's main road, for the well-known Sunday Market. Coffee shops serving budget-friendly local fare are ubiquitous, and your mea can easily be followed by souvenir shopping. For one day a week, stalls sell all sorts of interesting knick-knacks such as handcrafted wares, clothes, antiques, and snacks. Bargaining is a must, as is the purchase of kuih cincin (literally translates to 'ring cakes', a sweet and crispy local biscuit, shaped like honeycomb cells).



" ExpatGo welcomes and encourages comments, input, and divergent opinions. However, we kindly request that you use suitable language in your comments, and refrain from any sort of personal attack, hate speech, or disparaging rhetoric. Comments not in line with this are subject to removal from the site. "



Comments