Andy Davison, a long term expat in Malaysia presents his opinions on local news.
Since starting AirAsia in 2002, Tony Fernandes has been regarded as a somewhat heroic figure in the entrepreneurial landscape of Malaysia. He purchased AirAsia in 2002 when it consisted of just two Boeing 737s, as well as being saddled with debt worth over USD 10 million. During the succeeding years, his capacity for turning it into the world's largest and most famous low cost carriers has won the carrier countless awards. His successful leadership has seen him start up AirAsia subsidiaries in Indonesia, Thailand, India, Japan, and the Philippines. They now have over 200 aircraft, over 20,000 staff, and carry over 60 million passengers annually.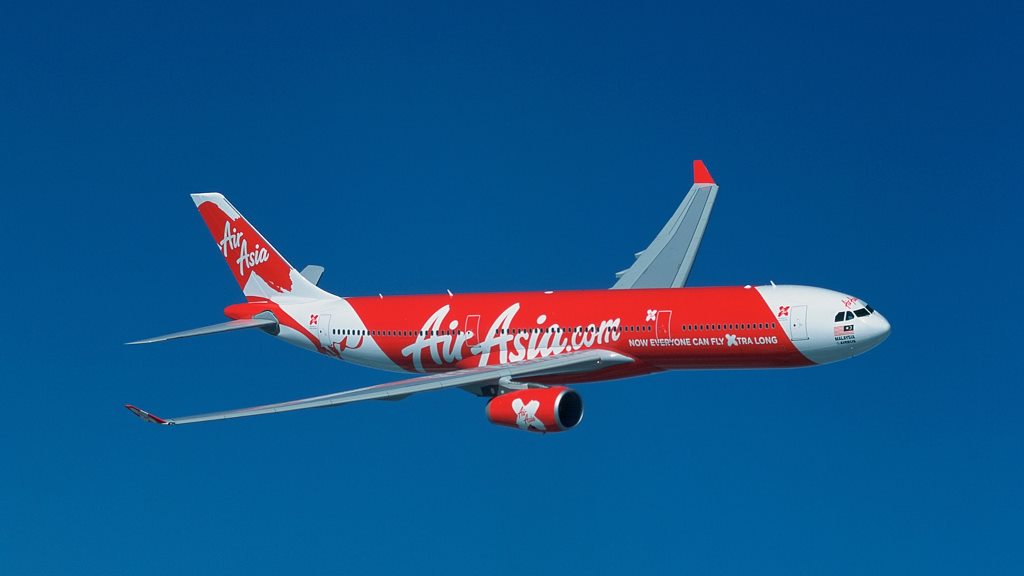 It is a remarkable success story and it's not surprising that he is a highly regarded businessman and entrepreneur not just by Malaysians, but around the world in the aviation industry.
Of course he has faced many challenges along the way. He has had a very bumpy relationship with the national flag carrier, Malaysia Airlines, and his accomplishments have only served to highlight the continuous financial problems they have suffered. He has frequently clashed with the airport authorities in Malaysia who have not always shared his vision of what a low cost carrier is and should be. Just last year, Malaysia Airports successfully sued AirAsia for RM 40 million of unpaid passenger service fees. Following that, Air Asia commenced legal action against Malaysia Airports for RM 400 million in losses they claim arose due to poor management and maintenance of KLIA2, the main terminal from which their flights depart.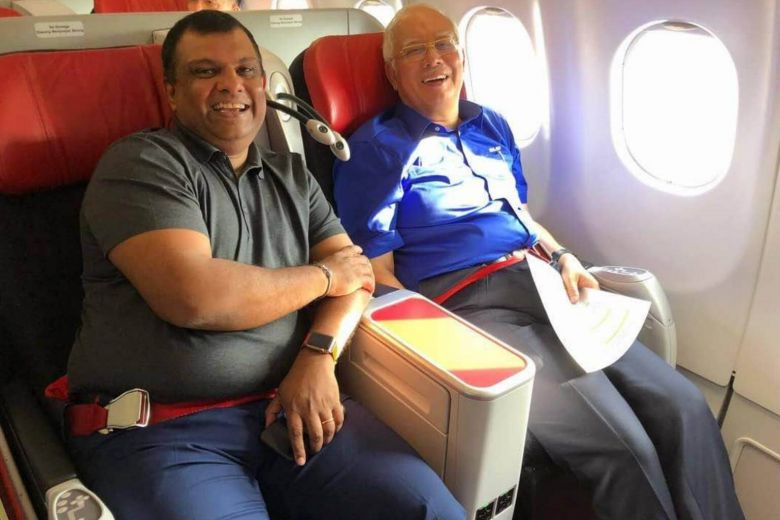 His reputation took a hit after he publically endorsed former Prime Minister Najib Razak during Malaysia's 14 general election, which he has since apologised for after Barisan Nasional's historical loss, implying that his previous actions were rather forced upon him. In a heavily regulated industry like air travel, it can surely prove problematic if any airline management fall out with the government.
In their early years, Air Asia acquired both Boeing and Airbus aircraft, but more recently, they have exclusively purchased Airbus and that has now caused them some problems. Apparently between 2006 and 2014, they were reported to have acquired some 400 aircraft from Airbus.
In 2016, investigations commenced into allegations that Airbus was making illegal payments to secure contracts. In January this year, after four years of investigations, the Serious Fraud Office (SFO) in the UK–which was one of the agencies investigating them–stated that they had entered into a deferred prosecution agreement with Airbus. Under the agreement, Airbus would avoid prosecution but agreed to pay around USD 4 billion in fines–the largest fine ever imposed on a company. It should be noted that Airbus reported a first half year operating profit of EUR 2.53 billion in 2019.
The head of SFO, Lisa Osofsky stated:
"Airbus paid bribes through agents around the world to stack the decks in its favour and win contracts around the globe. Corruption like this undermines free trade and fair development and it is to Airbus's credit that it has admitted its culpability, cleaned its house, and come forward to put this conduct to bed."
According to the documents released by the SFO, Airbus used a network of secret agents to pay substantial bribes to officials in several countries to encourage them to acquire their aircraft. Apparently, they had a separate division called the Airbus Strategy and Marketing Organization which was responsible for making sales in emerging markets.
Over half of the fine will be paid to the French government, and the balance goes to the UK and United States. The deferred prosecution agreement means that the company will not be prosecuted providing that they meet certain conditions, which include payment of the fine which is the largest ever imposed on one company
The document released by the Serious Fraud office makes reference to sponsorship money paid to a UK "sports team" by Airbus in return for contracts to buy their aircraft. The document quotes from various emails between senior (unnamed) executives of airbus and executives of AirAsia which link the payment of sponsorships for the UK "sports team" to the purchase of the aircrafts. In total, it seems that Airbus have admitted that over USD 50 million of sponsorship money paid to the sports team was linked to the purchase of aircrafts. The sports team was subsequently identified as the Caterham Formula 1 team which had a short presence in the worldwide Formula 1 races but eventually went broke and was sold for token sum in 2014.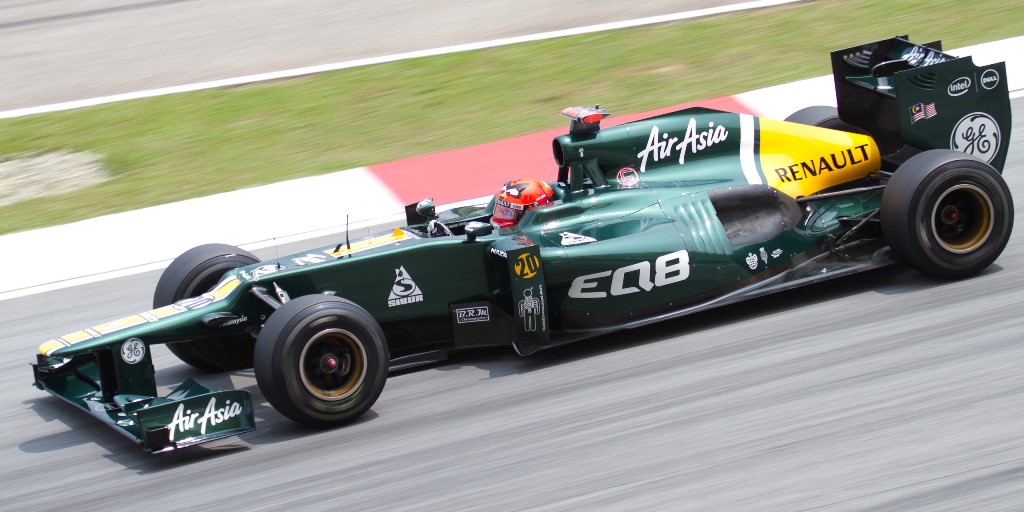 Tony Fernandes is also the founder of Tune Group which is the holding company of various companies including AirAsia, AirAsia X, and no frills Tune Hotels. They also own Queens Park Rangers, the UK football club, as well as the British specialist sports car company–Caterham Cars–which gave rise to Caterham Formula 1 team that did not survive long.
Opinions will vary on how serious of an offence it is to request sponsorship for one part of a company that supplies products, to another part of it. Directly linking it to a purchase of their products is somewhat different, however, putting the money into one's own bank account is always bound to raise red flags.
In the case of Airbus, the amount of sponsorship which was under investigation exceeded USD 50 million, although given the huge cost of the 200 aircraft purchased–which SFO has linked to the payment–the amount was not as big as it seems.
Tony Fernandes issued a statement denying any wrong doing and saying that Caterham Formula 1 was largely a marketing exercise to promote AirAsia and AirAsia X, as well as their sponsors including Airbus. It never made a profit and was eventually sold for £1 in 2014.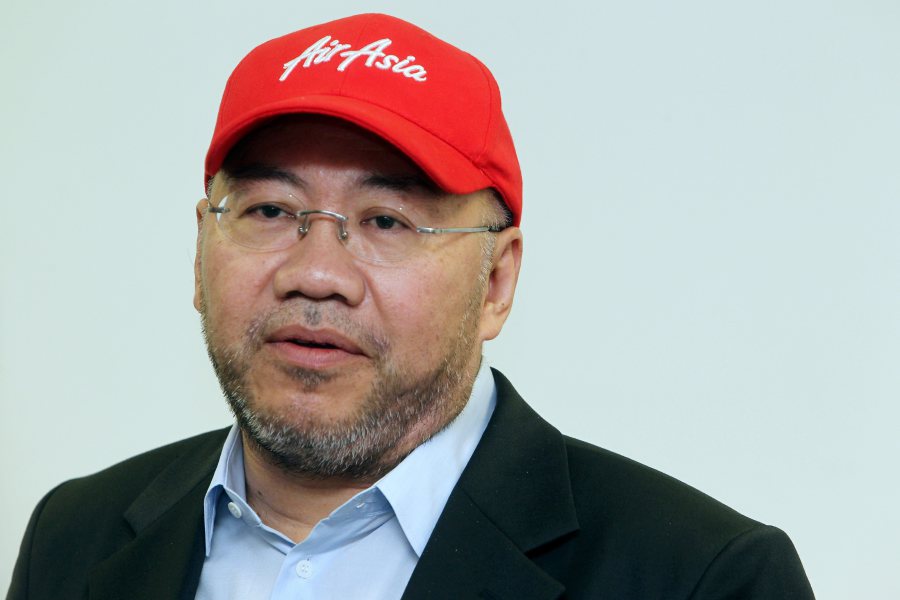 The Malaysian Anti Corruption Commission is (MACC) is investigating the matter to decide if laws have been broken on this side. In the meantime, Tony Fernandes and Executive Chairman Datuk Kamarudin Meranun have taken a two month leave of absence from AirAsia,while the matter is being investigated. Regardless, during said period of absence, they will continue to act as advisors to the company, so arguably this is essentially a cosmetic exercise.
It remains to be seen if MACC feels there is case to be answered.
Feature image credit: Skift
---
"ExpatGo welcomes and encourages comments, input, and divergent opinions. However, we kindly request that you use suitable language in your comments, and refrain from any sort of personal attack, hate speech, or disparaging rhetoric. Comments not in line with this are subject to removal from the site. "
Comments