With the upcoming 2020 Tokyo Summer Olympics, the city will undoubtedly host spillover sporting events. Beyond the stadiums, first-time and returning visitors will find much to do around the city. After getting a taste of Japan's bright-eyed epicentre, discovering its gentle soul in traditional gardens and steady beating heart in serene temples are worth a weekend detour from the capital.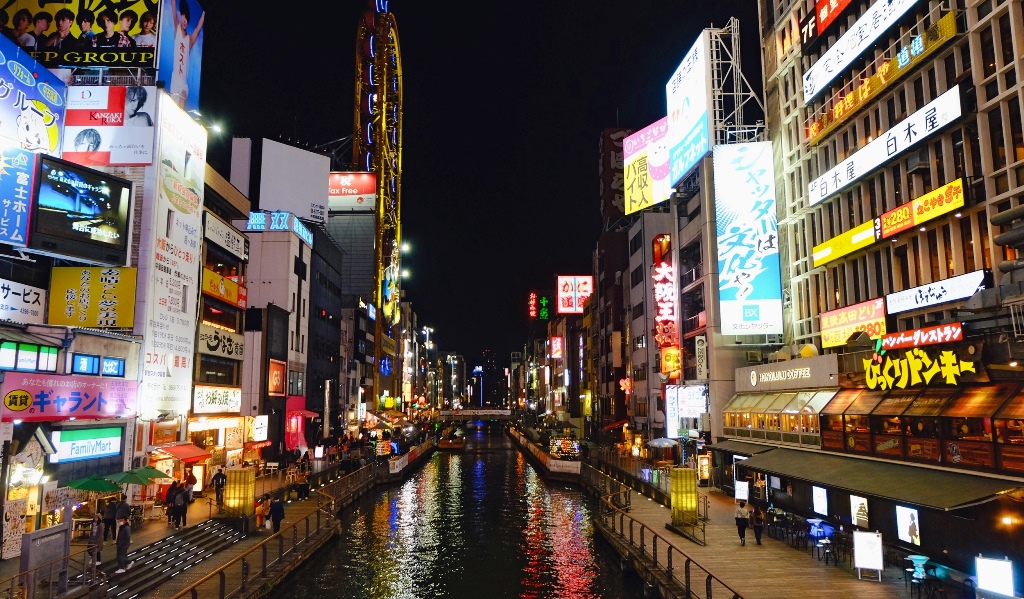 The Kinki Region, more commonly known as Kansai (terms are used interchangeably), is the place to go for that. Comprising seven prefectures, it was previously the political and cultural nucleus of Japan for many centuries, and includes the cities of Osaka, Kyoto, Nara, and more.
Osaka, a Food Lover's Paradise
Having a meal in Japan is an exquisite affair, a microcosm of the culture itself. It is a visual balance of texture and colour, executed with beautiful precision. It is nuanced as it is pronounced, as delicate as it is detailed.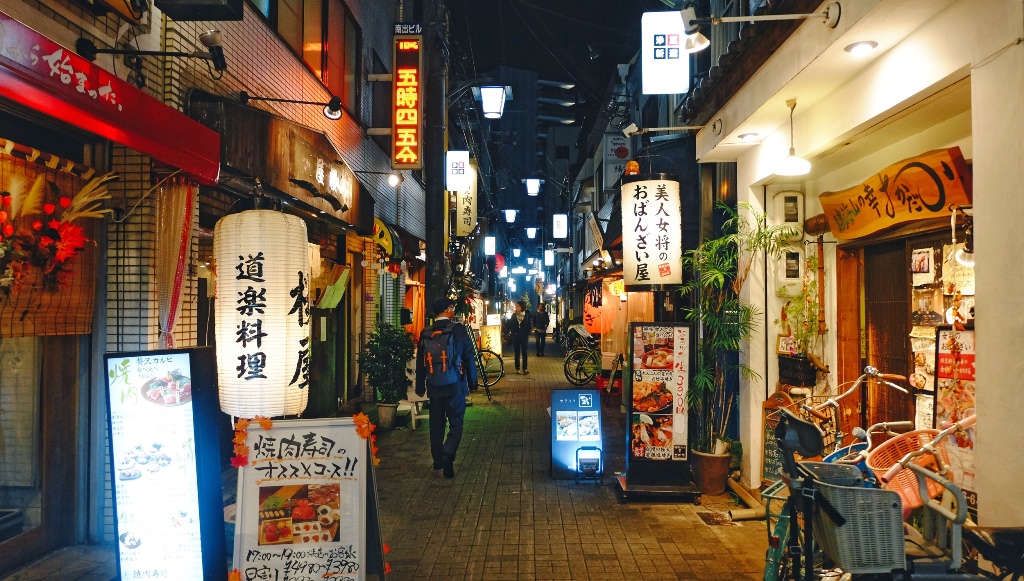 The late Anthony Bourdain, my favourite intrepid traveller, captured it best, "There's a level of perfectionism, attention to detail, quality ingredients, and tradition and technique unlike anywhere else [writing on Japanese food]." Osaka's meteoric rise in the dining scene has not gone unnoticed. There are over 200 restaurants (207, to be exact) listed on the 2019 Michelin Guide for Osaka, 99 of which are Michelin-starred. The advent of hip coffee spots, world-class eateries, and zany bars have added another dimension to this concrete metropolis, the country's third largest.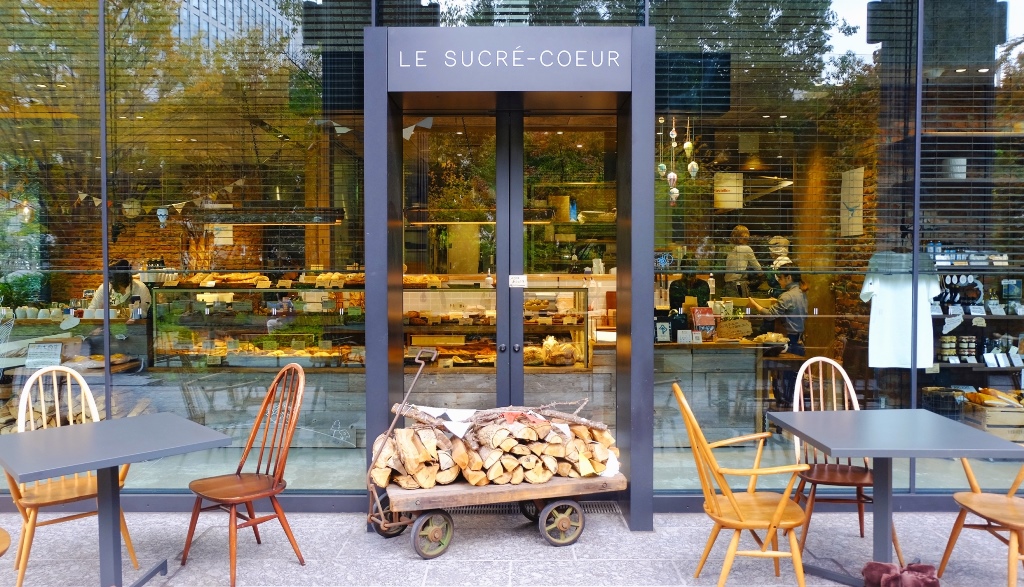 We arrived 15 mins before opening time and found patrons already waiting in line. "An excellent sign," I told my travel partner. Located on the ground floor of a skyscraper, Le Sucre-Coeur (Shin-Daibiru 1F, 1-2-1 Dojima-hama, Kita-ku) is decked with floor-to-ceiling windows, a glorious invitation for streams of natural light.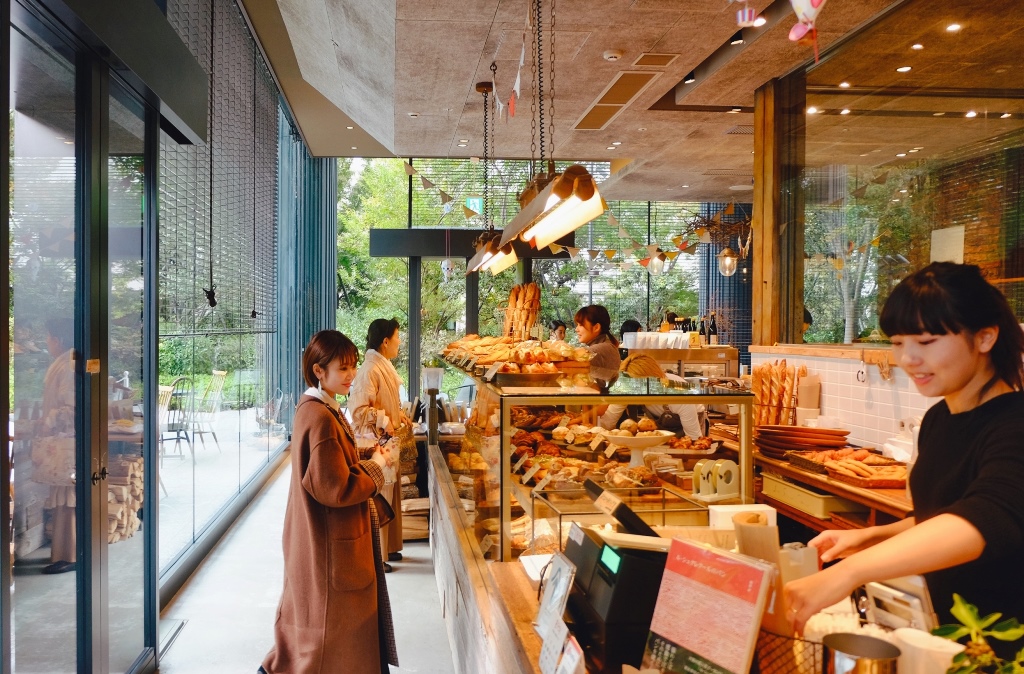 The cafe is ringed with alfresco tables, each blessed with a thick, woolly blanket folded in a basket for those looking to enjoy autumn's caressing breeze with a cafe au lait and warm pastries. Within, its interior of wood shelves and exposed brick walls are nothing if not welcoming. The line-up on display behind the glass counters is reminiscent of a classic French boulangerie, enough to render even the most decisive hesitant. My taste buds plunged into utter bliss as I bit into a perfectly flaky, buttery pain au chocolat, matched in deliciousness by the rich vanilla cremé from the éclair, piped in waves on the crispy choux pastry. Arguably one of the best bakeries in Osaka, Le Sucre-Coeur is not-to-be-missed for the simple pleasures of everyday French food right in the heart of Osaka.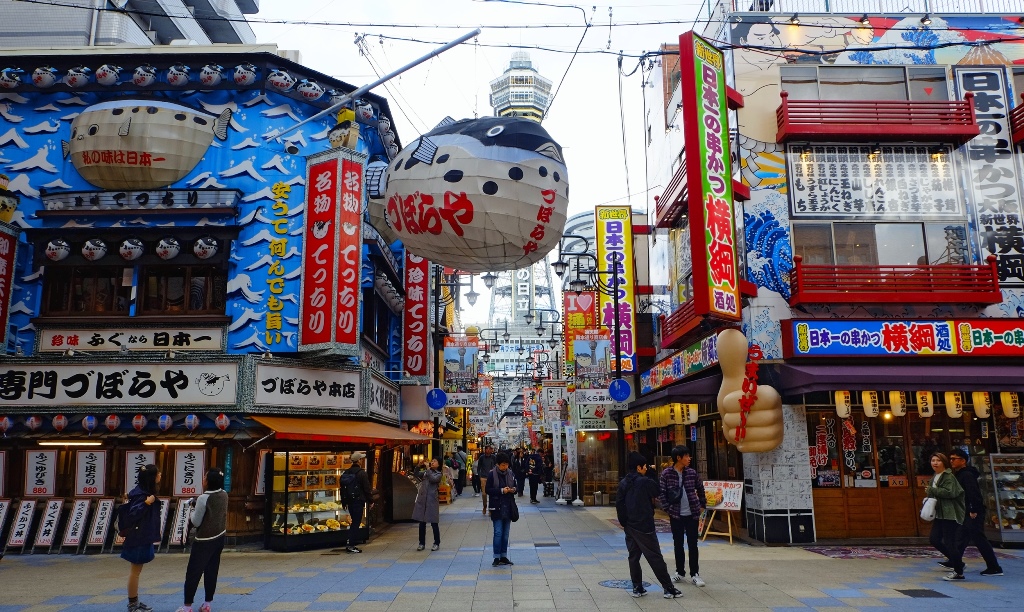 "Look out for a massive, floating piñata above the doorpost," I was told. Shinsekai means "new world" in Japanese, an apt description for the (now defunct) theme park built in 1903, where trace remnants of what once was remain. Easy enough to spot, I stooped to enter Zuboraya (2 Chome-5-5 Ebisuhigashi, Naniwa Ward), one of the best places in Osaka to partake the deadly delicacy known as fugu (Japanese for pufferfish / blowfish), a cold-season fish said to be more dangerous than cyanide due to its lethally poisonous organs.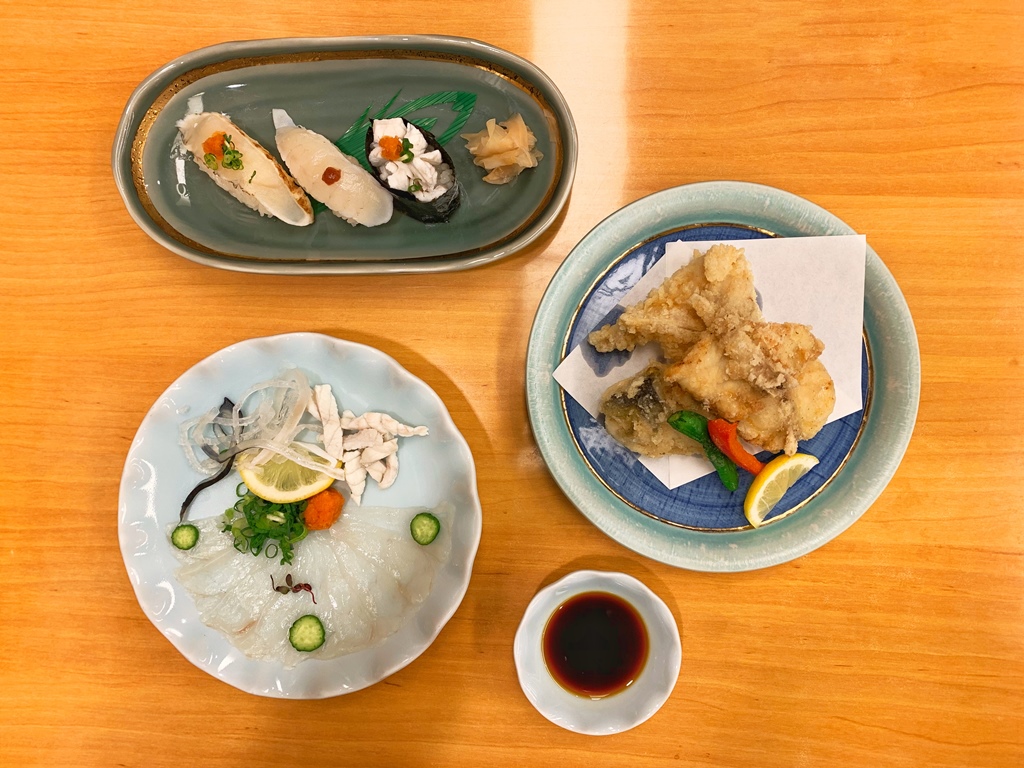 Soon after, our orders were laid before us – thin, luminous slices of tessa (blowfish sashimi) fanned out on a ceramic plate, a platter of fugu sushi, and another of deep-fried blowfish. Excitedly, I sampled a taste of tessa and found it to have a correspondingly light flavour with a slightly chewy texture. After the initial piece, I paired the dainty slice with the accompanying ponzu (citrus-based soy sauce) and grated spicy radish, a palatable combination. Before I could take a bite of the plump fried piece, I began to feel tingly sensations on my tongue and lips, trickling down to my feet. Fearing the worst, the numbness wore off a little while after and I later learned that the experience was the hallmark of a fugu chef's skill – the meticulous removal of the liver and ovaries while "leaving the slightest trace of poison to gently numb the lips." Added with the thrill of staring down death (and living to tell the tale), this was undoubtedly one of the most memorable meals I have had in 2019.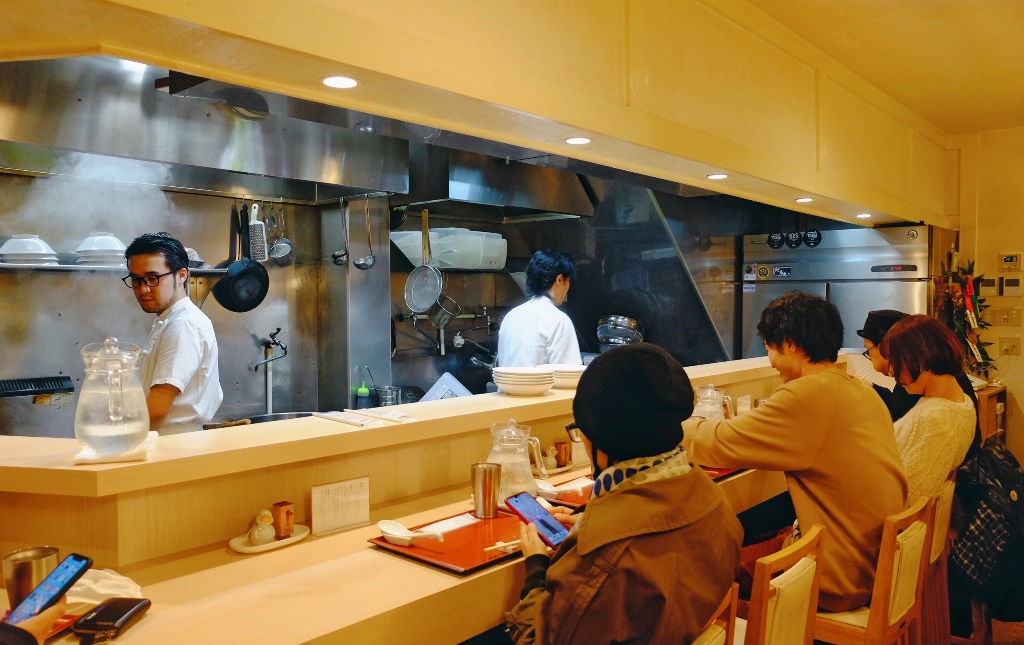 Tony (more about him later in the story), a self-declared "ramen maniac" eats the dish at least three or four times a week, and his recommendations led me to two of the best bowls of ramen I have ever consumed. Moeyo Mensuke (5 Chome-12-21 Fukushima, Fukushima Ward), a tiny eight-seater restaurant, tucked in one of the winding streets of Fukushima without any English signage, was one of them.
As with most noodle houses in Japan, orders were made at the vending machine before being ushered to our seats. Catching our eye as soon as the food was ready, the chefs bowed slightly and slid our bowls toward us. I dipped my chopsticks into the ramen, afloat in a richly-flavoured shoyu broth. Thick cuts of duck and chashu, flambéed just before serving, nestled among the noodles, topped with a salted duck tamago (egg) with goopy yolk and bamboo shoots. The noodles were firm and resilient in texture; the amber broth, although deceptively clear, had immense depth and subtlety. I finished every last drop, bowed my head in supplication to the chefs before exiting, sated in the knowledge that a bowl of ramen could bring this much joy to the soul.
Co-owned by a dynamic duo, Tony, a Taiwanese-Canadian, and Oshita-san, a Japanese who has been in the F&B industry for almost three decades, met while working together in a restaurant in Kyoto. The two hit it off immediately and after some soul-searching, decided to open a bar. When asked for the reason behind the name, Tony sheepishly chuckled and spilled that it was inspired by the last scene in Braveheart – Mel Gibson's cry of freedom (in their case, from the corporate world). After six months of hunting and an overhaul, Bar Freedom (1 Chome-6-14 Sennichimae, 2F Chuo Ward, Osaka) opened its doors in May 2015 and has since welcomed travellers from far and wide.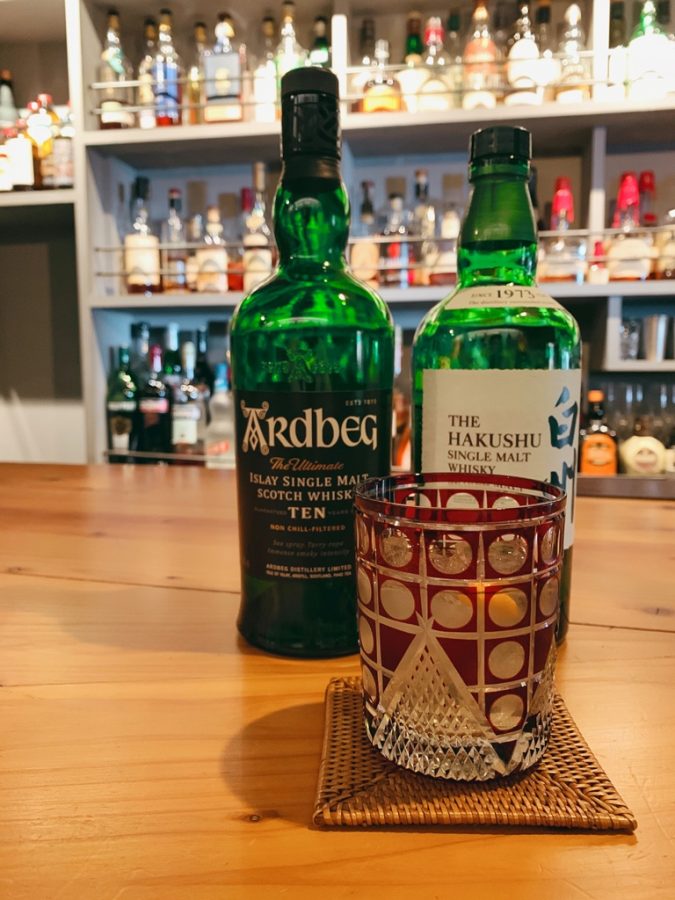 As we spoke, Oshita-san fixed me up with two of the menu's recommended cocktails – Holy Trinity, a fruity medley of umeshu (plum wine), apricot, and blackcurrant liqueur, incredibly easy to drink which I could have happily had a few of before realising its potency; and United Nations, a lovely smoky harmony, thanks to the balanced blend of Suntory's Hakushu and Islay Ardbeg's whiskies.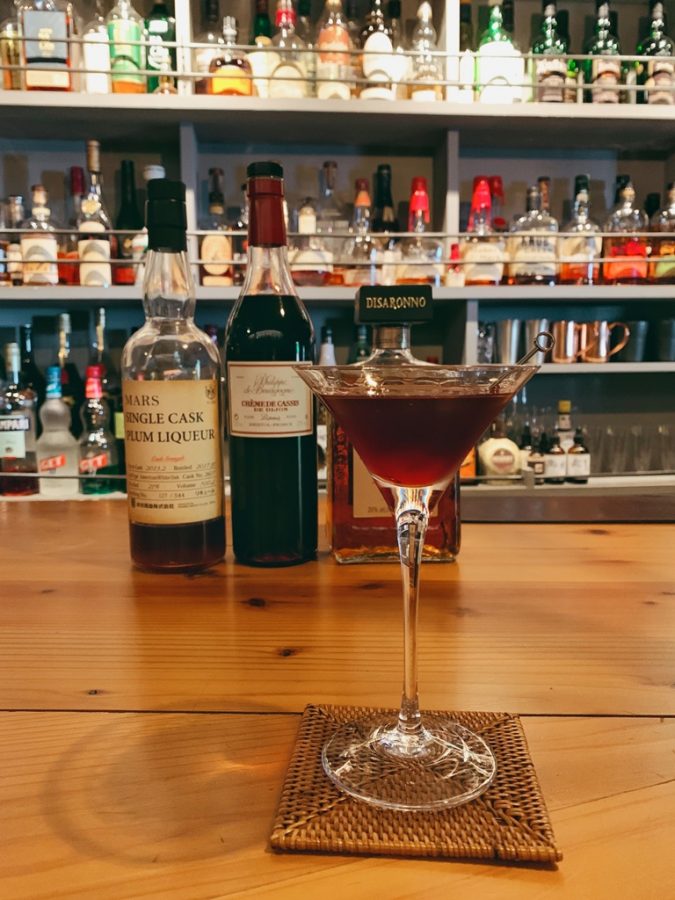 A delightful addition to the bar scene in Osaka and a step-up from the kitschy izakaya-s lining the area, Bar Freedom's draw lies not just in its creative cocktails, but more importantly, in its genuine gift of friendship.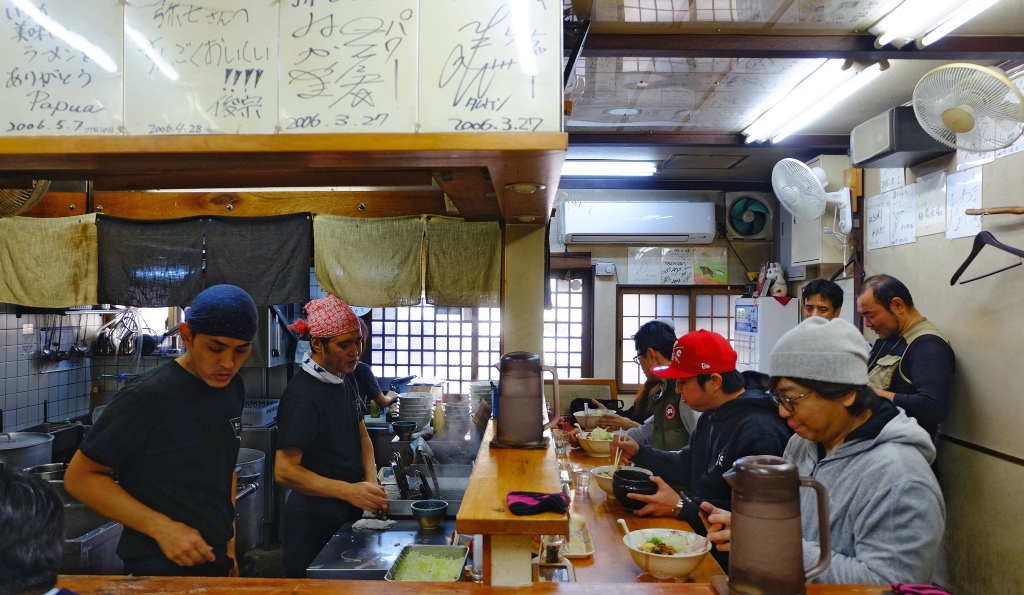 An ardent fan of tonkotsu (pork bones) broth, I decided to deviate from my default order with a bowl of shio (a salt-based broth) noodles. While I could have sworn it tasted just as rich, the shio ramen at Yashichi (3 Chome-4-8 Toyosaki, Kita Ward, Osaka) was made from a chicken base, its decadent umami flavour derived from hours of simmering chicken feet, cartilage, and skin. Creamy in colour and luscious in consistency, the salt noodles garnished with a heaping of shiso (green perilla) and seared barbecued pork was quite possibly the best ramen I have had in my life.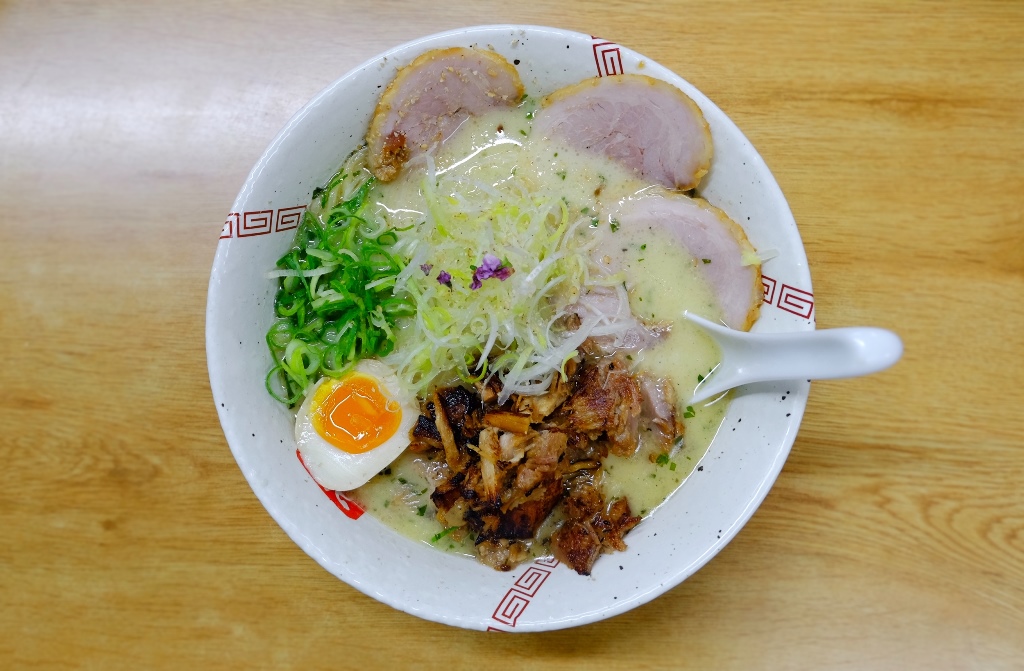 My travel partner and I ate mostly in silence, as did the rest of the patrons; words were not necessary as the feeling was mutual: we both felt how lucky we were to be there at that moment, enjoying the finest lunch the city had to offer.
Kyoto, a City of Beguiling Contrasts
Travelling through Kyoto is like stepping back in time. From a still-operating geisha district to some 2,000 ancient temples, every corner is crowned with beauty and steeped in history. In the midst of the ancient city's timeless charm, modern conventions such as beverage machines and futuristic trains line its centuries-old streets.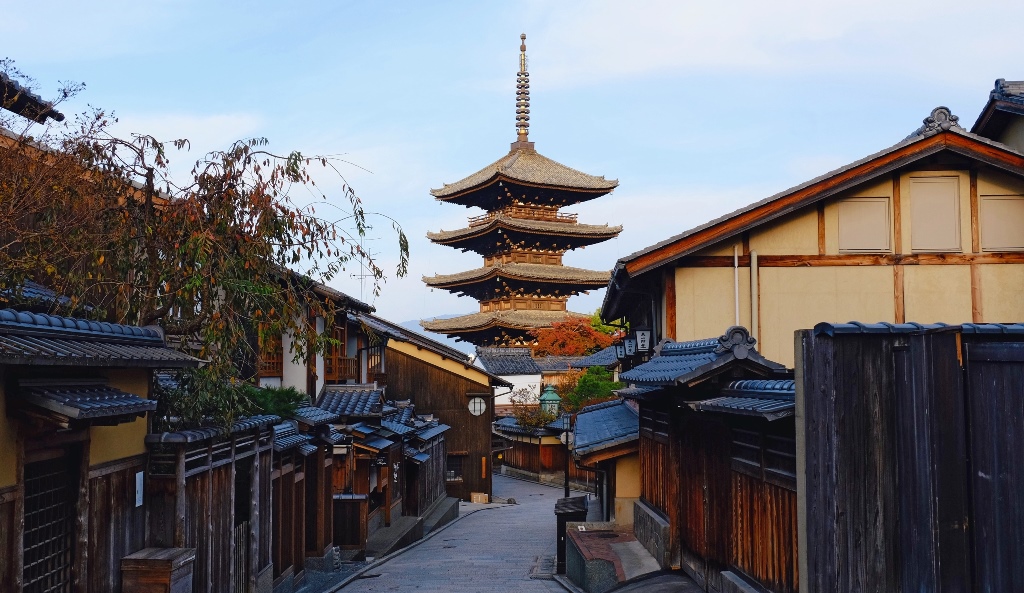 Constantly evolving, well-preserved tourist neighbourhoods like Gion has machiya-s maintaining their classic facade, but one only has to look within to find a sleekly modern interior. Two years ago, Starbucks launched a new franchise within Kyoto's historic Higashiyama district and introduced the world's first and only outlet with tatami-seating in a renovated 100-year-old wooden townhouse.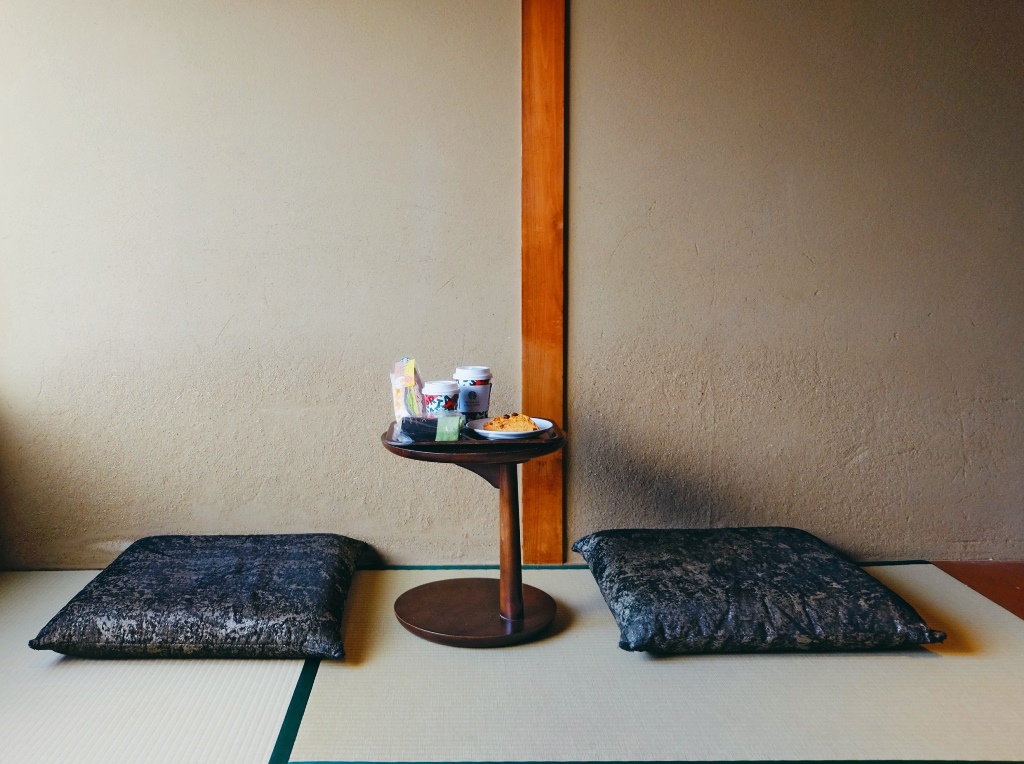 A noren (Japanese curtain divider) hangs at the entrance, emblazoned with the coffee chain's iconic logo. As I drank my Yuzu Citron tea (a seasonal item) and nibbled on a chocolate chip scone, cross-legged on a straw mat, the juxtaposition is not lost on me – it is where tradition meets today.
Set in a wooden house that has been fully remodelled, Café Bibliotic Hello!'s (604-0951 Kyoto, Nakagyo Ward) left wall is dominated by a towering bookcase. As I thumbed through the spines of the books, I found several editions of Kinfolk (in English) wedged between various works of architecture and design, mostly in Japanese. Carefully, I withdrew a wrapped copy of The Kinfolk Table from the shelf and snuggled deeper within my seat.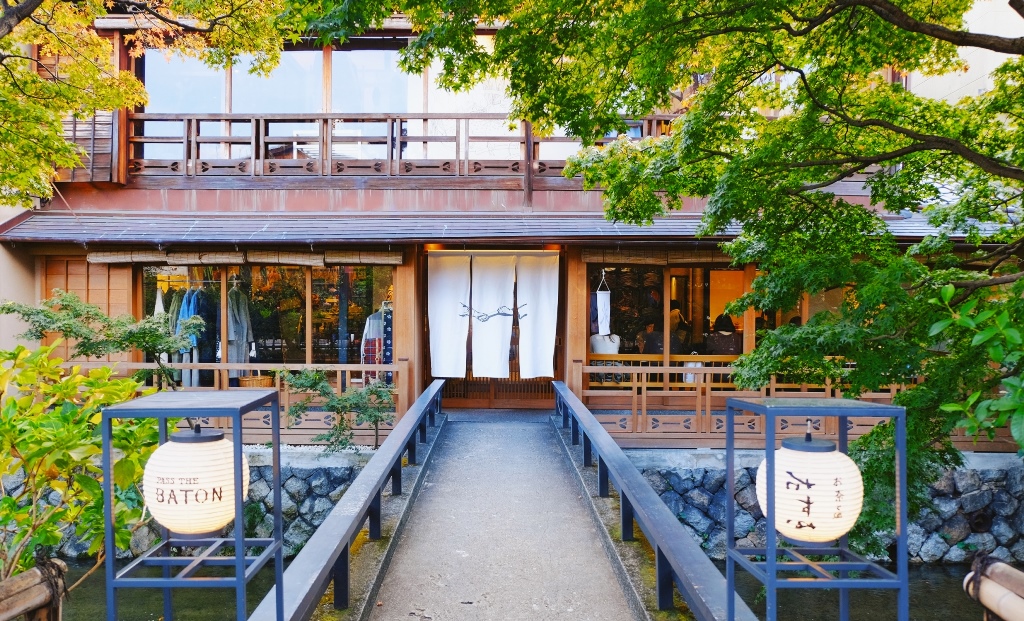 Pass The Baton (77-6 Sueyoshicho, Higashiyama Ward), a contemporary select recycle shop fronting Kamo River, was a wonder – it gathers designer clothes and luxury bags in mint condition from owners, and each item is then tagged with the owner's photograph, profile, and an interesting anecdote, an act of passing on the story to another. Bringing new depth to the word 'recycle', the second floor of the store is not-to-be-missed, especially the tatami area rife with brilliantly-designed kimonos and unique jewellery collection.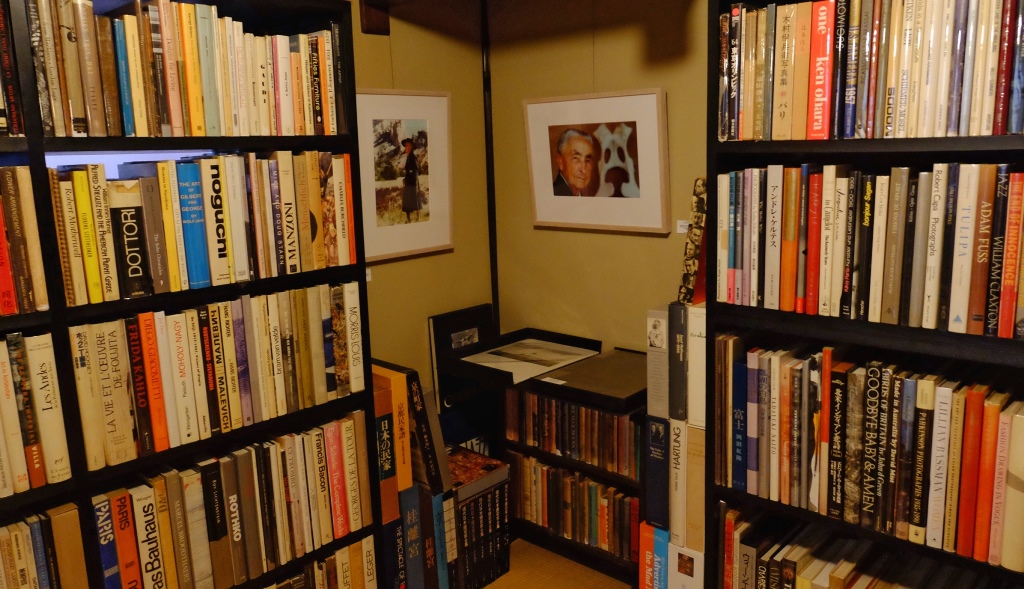 Taking advantage of the temperate autumn weather, I stopped by Books & Things (605-0089 Kyoto, Higashiyama Ward), a beautifully curated rare bookstore and the result of Yasushi Kojima's efforts, a veteran in the fashion industry. Spending the last 20 years of his life collecting first editions, photographs, and posters from the 20th century, a ring on the doorbell was an instant teleportation to the world of Warhol, Les Krims, and more.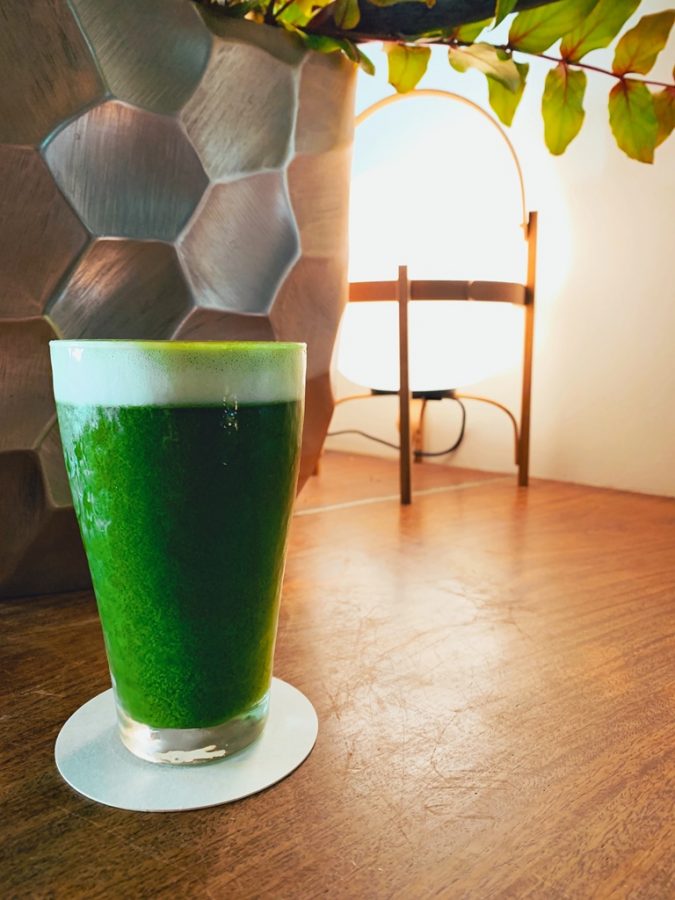 A toggle between the past and the future, eateries in the city were designed true to theme but have embraced a more diverse menu. One such example is Iyemon Salon Atelier (605-0821 Kyoto, Higashiyama Ward), a collaboration between Kyoto tea house Fukujuen and beverage maker Suntory, proffering matcha beer.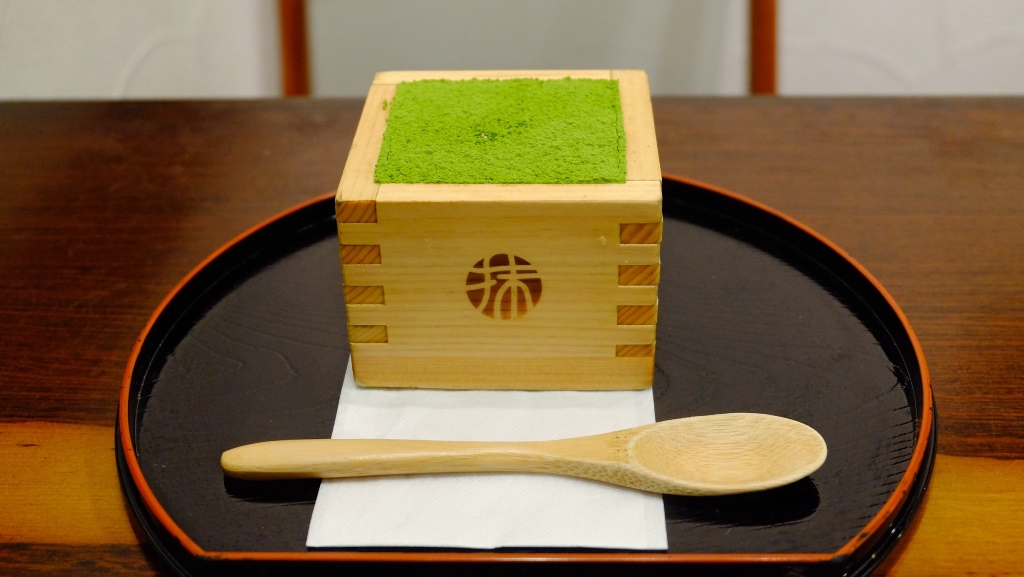 Another would be Maccha House (604-8026 Kyoto, Nakagyo Ward) with Uji Maccha Tiramisu in its menu, a luscious dessert inspired by Italy, made local.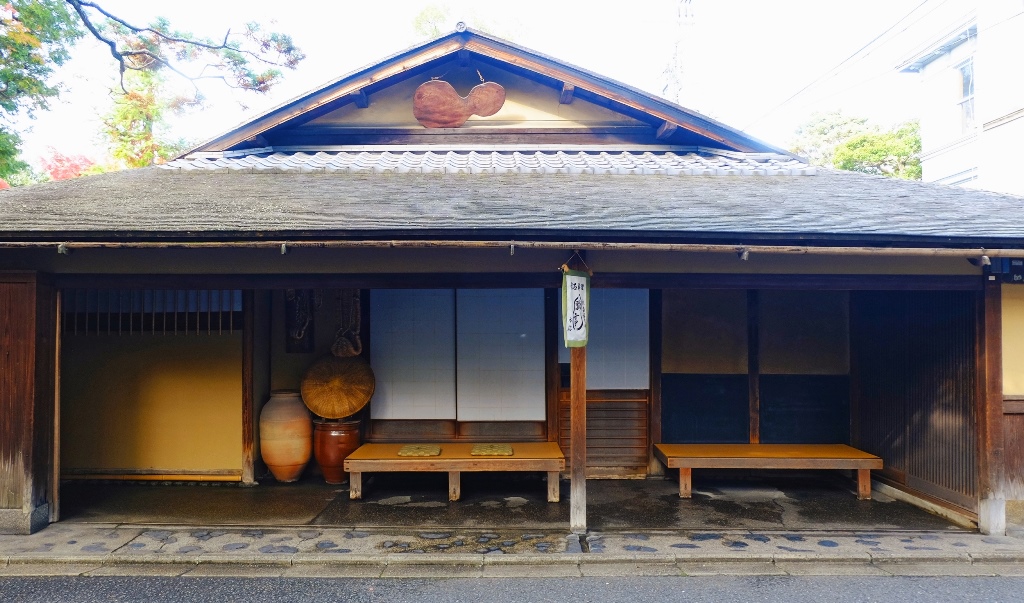 However, some traditions endure. Three Michelin stars and over 400 years of culinary legacy later, the recipe for Hyotei's (35 Nanzenji Kusakawacho, Sakyo Ward) signature tamago remains unchanged. One of Kyoto's oldest and most famous restaurants, it was once a teahouse to serve pilgrims on their way to Nanzenji Temple.
Specialising in kaiseki, a multi-course meal that originated with the tea ceremony, kimono-clad women delivered each course to our private tatami room, as it was done centuries ago. Calling the food 'gourmet' would be a failure to limn; a revelation would, perhaps, be more apt. From the to-die-for signature tamago, to the sweetest slice of ebi imo (a winter root vegetable), it was the most elegant introduction to a traditional Japanese meal. I am delightedly ruined for all else.
Uji, the Capital of Matcha
Only 30 mins by train from Kyoto, the lesser-known Uji makes for a fascinating day trip.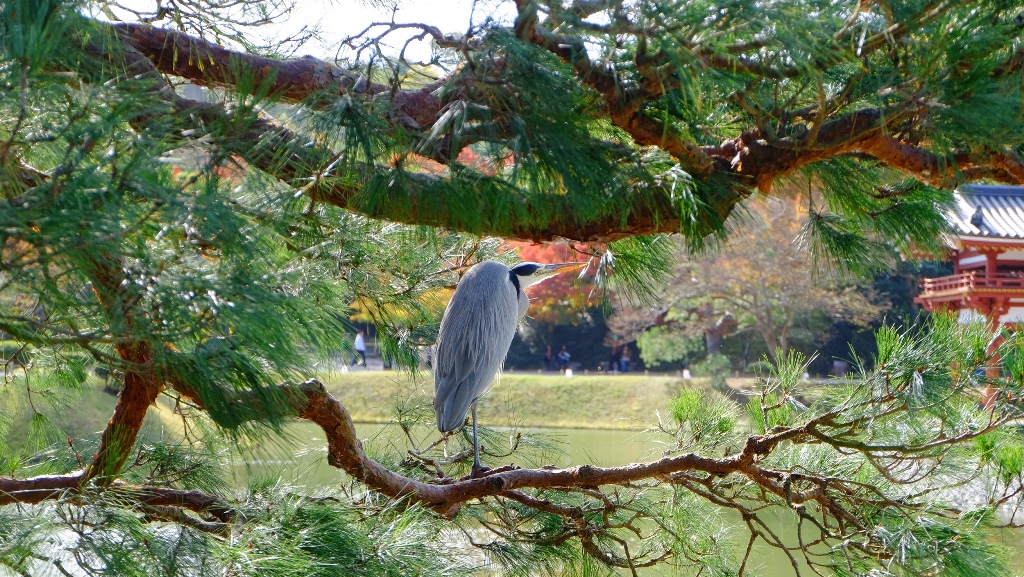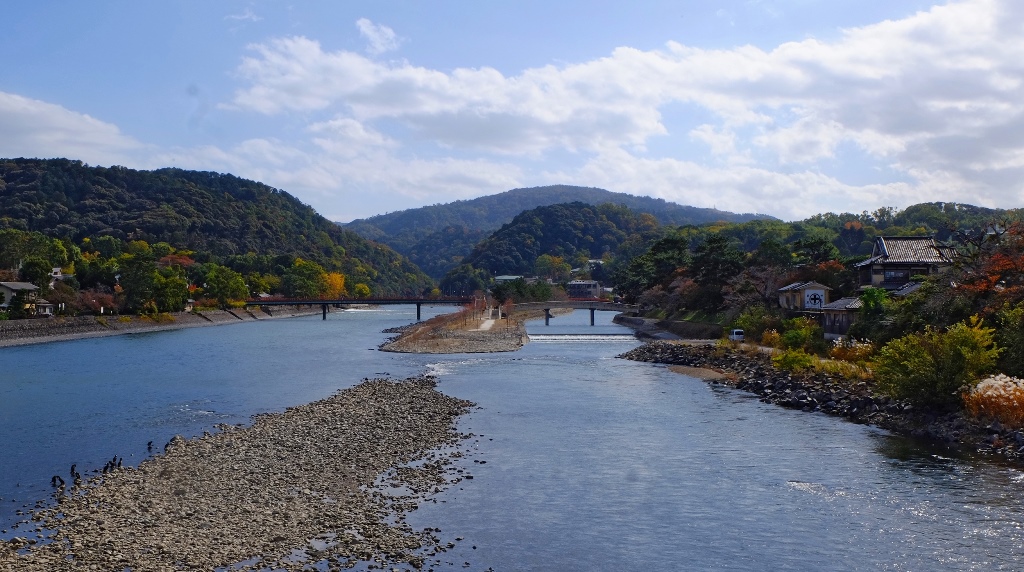 The Japanese language is incredibly rich yet simply succinct. Take Koyo, for example, a single word used to describe the brilliant colours of fall. The town, awash in fiery reds and gilded yellows with blazing oranges and bronzy browns leaves playing peekaboo, was the perfect backdrop for Byōdō-in Temple.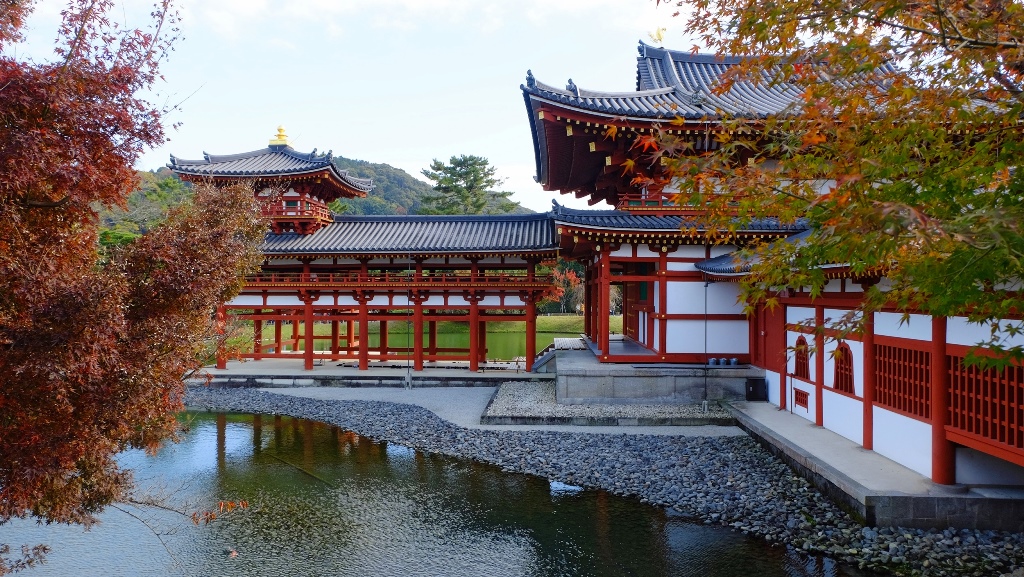 One of its most spectacular features is the Phoenix Hall, housing a statue of Buddha, which remains mysteriously unscathed following numerous fires and natural calamities that the temple was subjected to.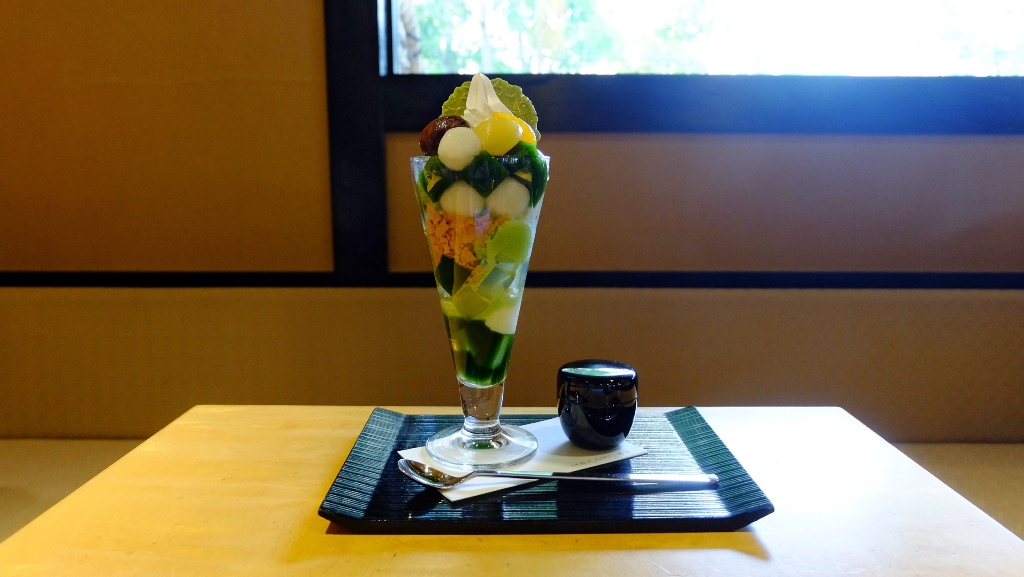 Just a five-minute walk away is Omotesando, a street lined by shops and cafes, all selling matcha products. Be sure to stop by Mitsuboshien Kanbayashisannyu Honten, a family-operated store which has been making tea for over 500 years. Before leaving, visit Itohkyuemon for their gorgeously layered parfaits.



" ExpatGo welcomes and encourages comments, input, and divergent opinions. However, we kindly request that you use suitable language in your comments, and refrain from any sort of personal attack, hate speech, or disparaging rhetoric. Comments not in line with this are subject to removal from the site. "



Comments