Updated February 25, 1:30pm
With news bulletins coming in regularly, the situation surrounding the ongoing outbreak of the novel coronavirus is changing fairly rapidly. Here is a roundup of the latest facts and figures.
New Name
This latest disease was given an official name by the World Health Organisation (WHO) a couple of weeks ago. They decided to name it Covid-19, with the last two numbers signifying the year it first appeared. The WHO was keen to assign an official name that would not stigmatise any location or group of people. As a small point of interest, the name is that given to the disease, not the virus that causes it.
Current Stats
Following a significant spike reported on Wednesday, February 12, the Covid-19 outbreak now appears to be stablising in China, suggesting that their quarantines, combined with the medical community catching up to the initially overwhelming number of cases, are having some success in curtailing the virus's spread. The number of reported new cases on February 24 was 508, with 71 confirmed deaths on the same day. Those numbers are certainly not comforting, but they are part of a downward trend, giving hope that the outbreak has peaked and is now declining. Based on the latest available data, the WHO has stated that the virus seems to be highly infectious, but has a lower mortality rate (just over 2%) than SARS, which had a death rate approaching 10%. It's worth noting that outside of Hubei province in China, the Covid-19 mortality rate is currently only 0.4–0.7%. Of course, these figures are all subject to continued revision.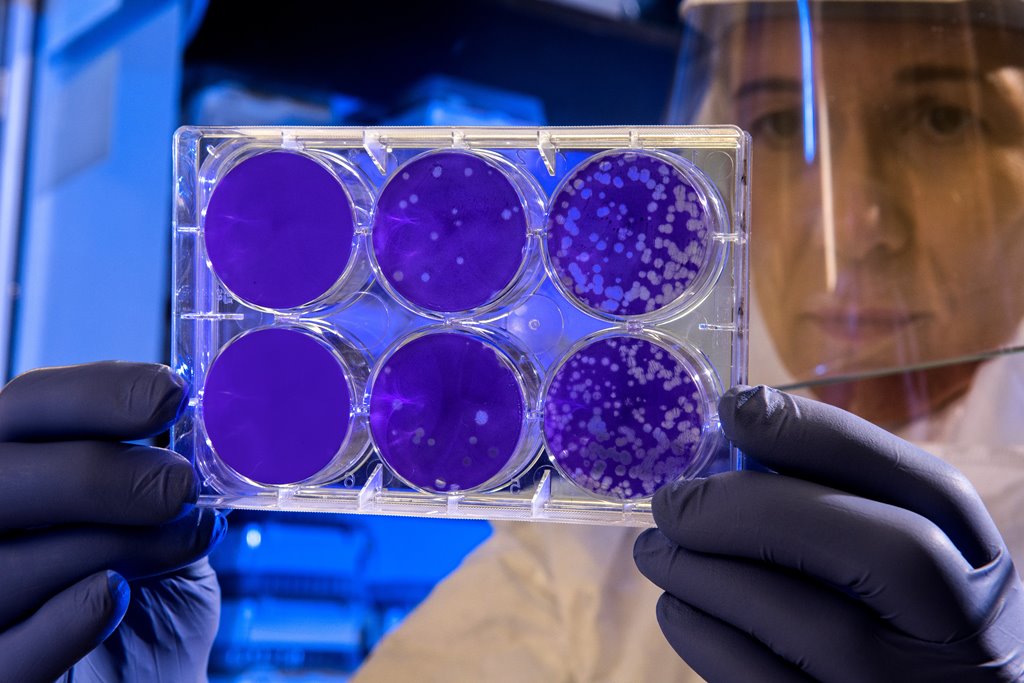 Malaysia has reported 22 cases of confirmed Covid-19. Of these, 20 are considered "imported" cases, that is, people who either are Chinese nationals or had travelled to mainland China. The remainder are Malaysians who are close family members of the first group. Importantly, none have died, and 18 of the 22 have fully recovered and have been discharged from hospital. The other four continue to receive medical treatment and are expected to recover.
Indonesia has no reported cases, although many people attribute this to the fact that their control measures are generally weak and possible cases of the virus have gone undetected.
On the Edge of a Pandemic
Singapore previously had the most confirmed Covid-19 cases outside of China (currently at 90), even ahead of Hong Kong, with cases emerging within the city-state showing that despite frantic efforts and raising of health alert levels, it is being passed around the community. The number of cases reflect Singapore's close ties to mainland China. Of the 90 confirmed cases, 53 have recovered fully, 37 are still in hospital, with seven of the latter group in critical condition.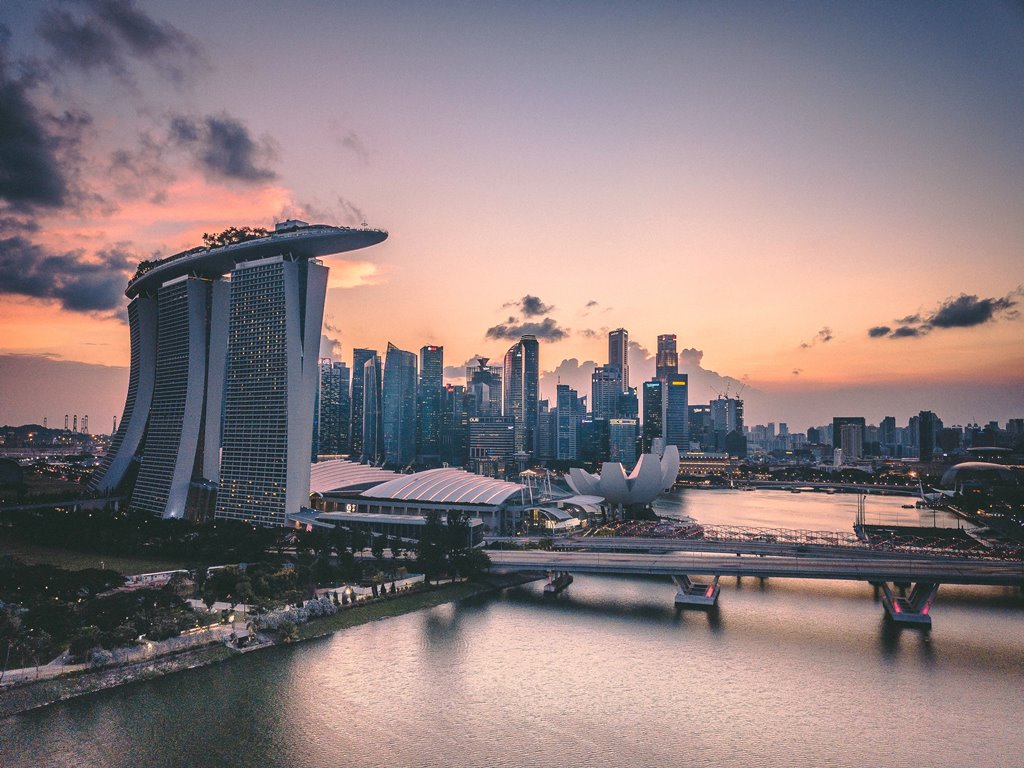 However, a more recent surge in Covid-19 cases in South Korea has alarmed the East Asian country, rocketing it ahead of Singapore for the highest number of cases outside of China. As of February 24, there were 893 confirmed cases in South Korea, with a significant number of additional suspected cases. The country is taking fairly drastic steps in an effort to contain the epidemic.
In Italy, meanwhile, a surge of Covid-19 cases has brought the confirmed number to over 200, along with five deaths, making Italy the EU's first centre of significant outbreak of the virus. Neighbouring countries, along with other EU states, are convening urgent meetings to make decisions on how to proceed in hopes of containing the outbreak and preventing an EU-wide epidemic.
Another clustered outbreak has taken place in Iran. Though the absolute numbers are so far lower, the prospect of an epidemic here is deeply concerning to health officials, given Iran's relatively weaker healthcare system. Currently, 61 people have tested positive for Covid-19, and 12 have died, an alarming mortality rate. The Iranian government, in the face of early suspicion, has pledged full transparency with regard to its reporting of Covid-19 numbers.
A pandemic, by strict definition, is an epidemic that occurs on multiple continents. But assigning such a label goes beyond that; it refers to a globally occurring epidemic that is out of control and causing significant damage. Clearly, Covid-19 has that potential, and experts largely agree that we are right on the cusp. However, despite the worrisome new outbreaks in Italy, South Korea, and Iran, the fact that Wunan and Hubei Province in China appear to be getting things under a measure of control is encouraging.
Economic Impact
The Covid-19 outbreak has created widespread uncertainty and fear in many global markets, neither of which is good for any economy. Predictably, the impacts are starting to be painfully felt. Airlines are taking a huge hit, with some US$30 billion in losses estimated so far. Hong Kong, a major world finance centre which was already reeling from months of protests and political unrest, has been severely impacted by the Covid-19 outbreak.
Malaysian hotels, like many throughout the region, have reported a major drop in occupancy rates, not just because of Chinese travellers cancelling bookings, but from many other country's visitors putting their travel plans on hold, too. A number of properties are reporting dismal occupancy rates of around 20%, and in some cases, even lower.
Local airlines are reeling from the outbreak, as well, and have either totally cancelled their flights to China or significantly cut back the service. Malaysia Airlines say they have had sales cancellations of between 20% and 30% for their flights to and from China. Many airlines have suspended flights to and from Hong Kong, as well.
On a global basis, the spread of Covid-19, and the fear it brings along with it, will certainly have a continued impact. China is the world's second-largest economy and among the fastest-growing of the world's most significant economies. With so many companies shut down over the extended Chinese New Year and now operating at less than capacity, this is sure to slow down the country's projected economic growth and will ultimately affect global growth.
Stay Informed and Vigilant
Though you shouldn't panic over Covid-19, the many unknowns surrounding this coronavirus do demand proactive vigilance. Experts say that masks are of limited effectiveness, though they can help in certain instances. More important, they say, is frequent handwashing, good hygiene practices, avoiding large crowds and unnecessary travel, and monitoring your own health.
Typical symptoms of Covid-19 include fever, cough, and shortness of breath. These symptoms are thought to manifest in as little as two days or as many as 14 days from time of infection. This, however, is based on information from previous, similar coronaviruses.
It is critical that people not spread false or unverified information. It's also advisable to get Covid-19 news and updates from legitimate, trusted sources (try here and here), not social media and forwarded emails.
The information in this article was current and correct as of February 25, but is subject to change as this is a developing situation.
---
"ExpatGo welcomes and encourages comments, input, and divergent opinions. However, we kindly request that you use suitable language in your comments, and refrain from any sort of personal attack, hate speech, or disparaging rhetoric. Comments not in line with this are subject to removal from the site. "
Comments