This travel post was written by Suriah Foster.
As I entered my office on a hazy August morning, my boss Andy delivered some rather surprising and exciting news to me. He received an invitation for someone to travel and cover the International Gazientep Gastronomy Festival in beautiful Turkey, and asked if I would be interested in doing it. Obviously, I jumped at the chance! Within the next few days, the draft itinerary came in, and it was only then it got me thinking, "Where in Turkey is Gazientep?"
I had lots to research before my trip, so to Google I went! But it wasn't until I actually reached this rather unknown (to me) place was when I found out what the city was truly known for: Excellent pistachios and rich gastronomy!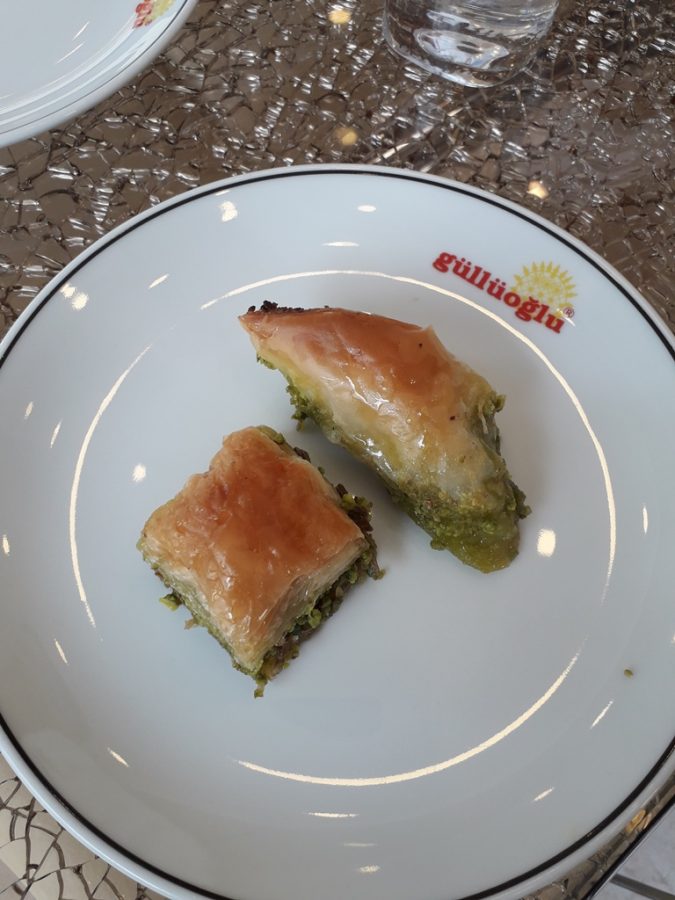 Gazientep or Antep, is located in the Southeastern region of Turkey. It is the sixth largest city in Turkey and its gastronomic connections to their ancient past have contributed much to the formation of the city's cultural identity. It then made complete sense to me why such an elaborate and compelling food festival would be held there. I learned that Gazientep is known for lahmacuns (a delicious pizza topped with spicy meat and herbs), İçli Köfte (fried meatballs made from cracked wheat and meat) and the well-loved baklava; three mouthwatering dishes that I was fortunate enough to indulge in.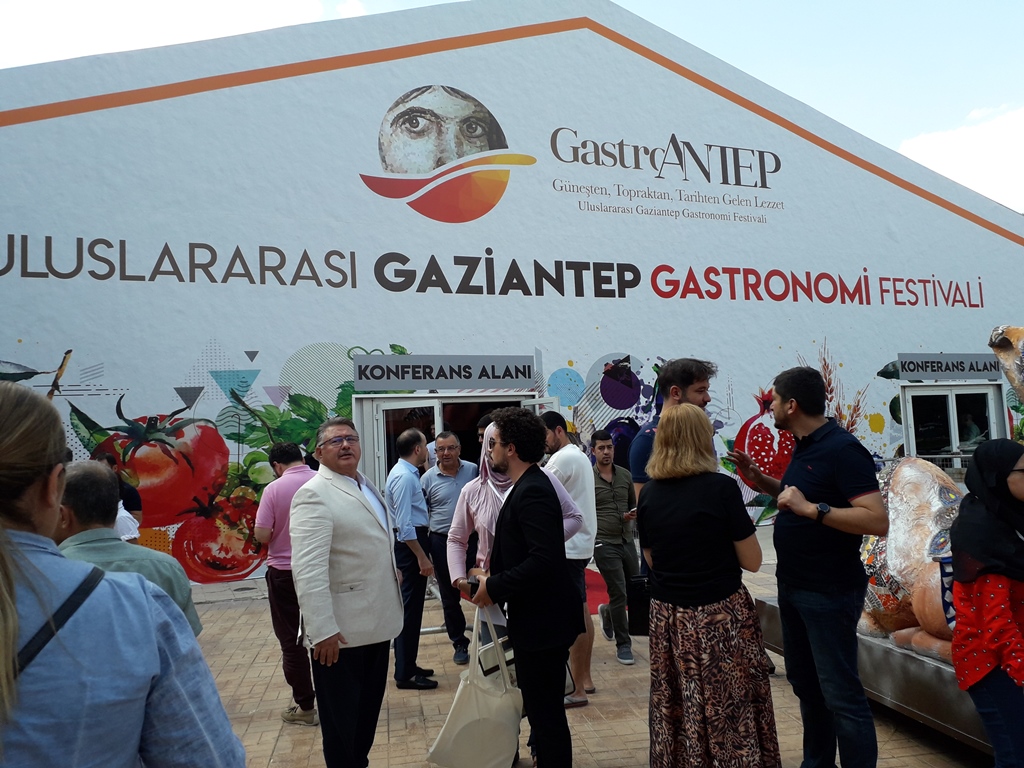 The International Gazientep Gastronomy Festival was held from 12 – 15 September 2019, and it was the second time this remarkable city had organized it with the first having launched the year before. The festival is part of Gazientep's action plan towards implementing the UNESCO Creative Cities Network mission, and it has brought together stakeholders of gastronomy fields in the cultural and creative sectors at large.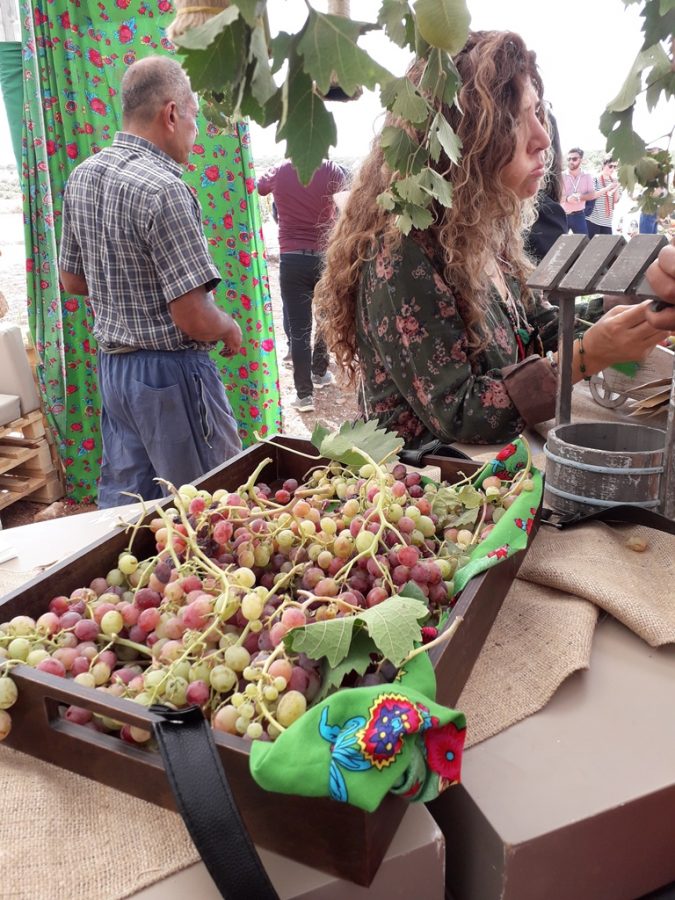 During the four-day festival, concerts, exhibitions, kitchen workshops, and cooking competitions took place. Lots of local food was available for tasting and generous portions of lovely dishes were prepared using fresh local products and brands.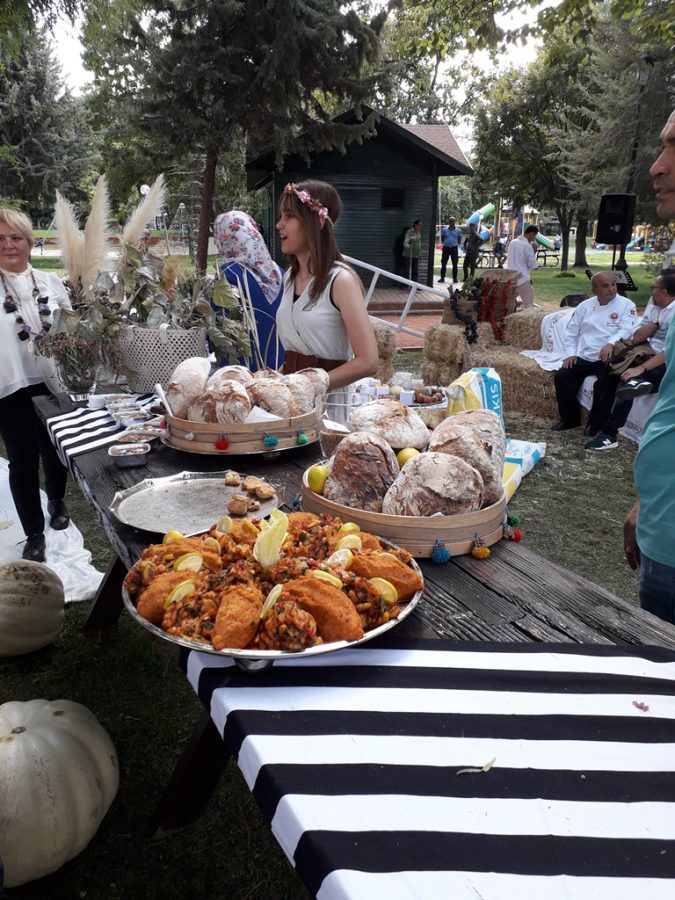 The festival is hosted by the Gaziantep Metropolitan Municipality under the coordination of the Gaziantep Governor's Office, with the collaboration of the Gaziantep Development Foundation (GAGEV).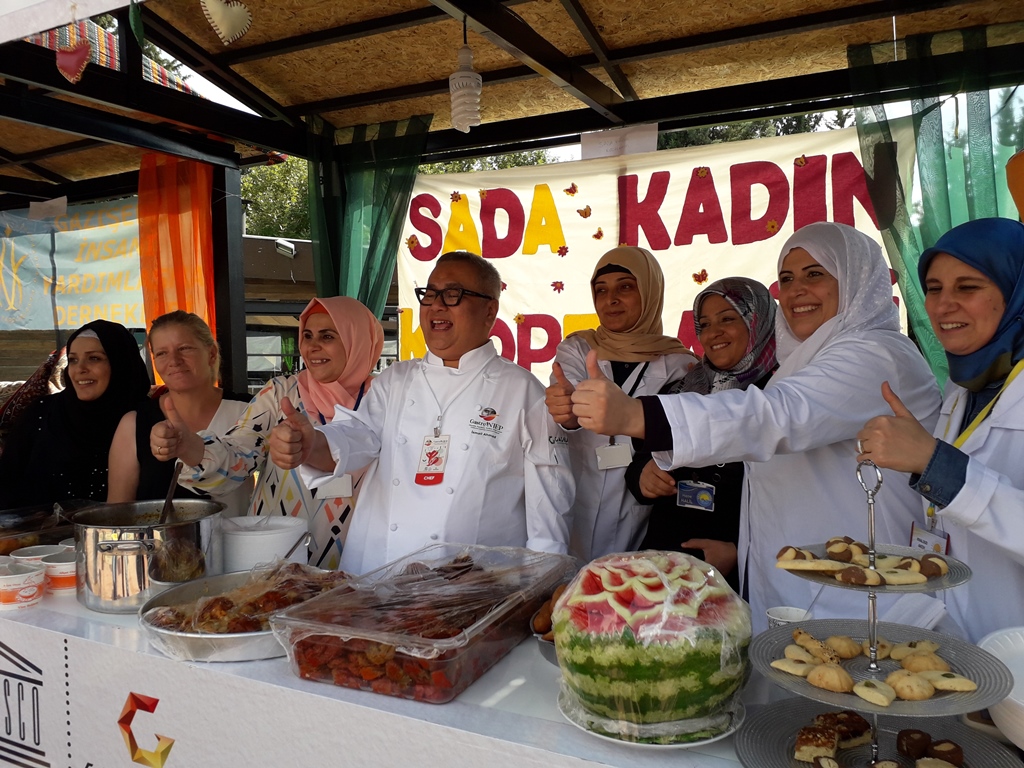 Turkish Airlines was generously unsparing in arranging for all logistics with our invited media group for the festival, in collaboration with Malaysian Heritage Food, helmed by Dato Chef Ismail Ahmad (of famed restaurant Rebung) who was a featured guest chef at the Gastronomy Festival.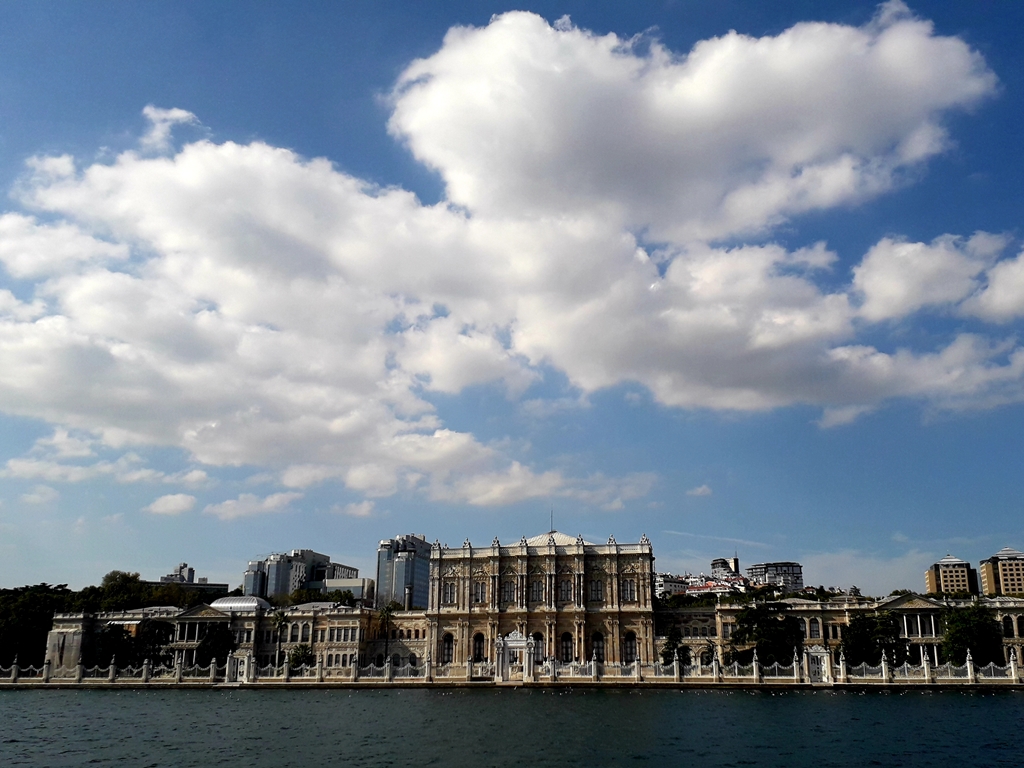 I have always had romantic connection with Turkey. I had first visited Turkey in 1997 and immediately fell in love even though it was quite a hectic trip involving many places to visit in a shorter span of time. It made me realise the kind of traveller I wanted to be, making sure I have at least four days in one location before moving on to the next. I love being able to enjoy a destination while I relax and take everything in, rather than packing and unpacking everyday being constantly on the move.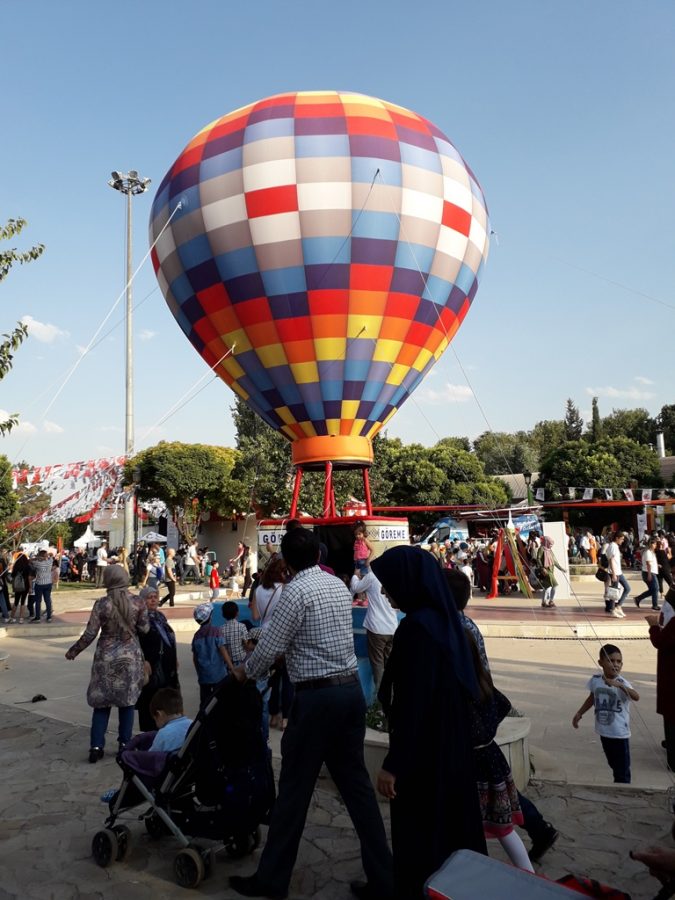 Turkish Airlines flies to 126 countries including cargo routes, more than any other airline. I'm happy to report that even their economy class seats were quite comfortable. If I was not sleeping, I was entertained by the inflight movies throughout the 10-hour journey. Three hours before landing, I was pleasantly awoken by the smell of the second meal service. When it came to my turn, I looked at the pretty flight attendant and actually declined my meal as I wasn't sure if I was hungry or not. She smiled at me and prompted me, very kindly asking if I was sure I wanted to take a pass. That made me smile back and change my mind. She was happy to serve me my meal and I ended up eating it all up. Service with a smile always makes quite a difference doesn't it?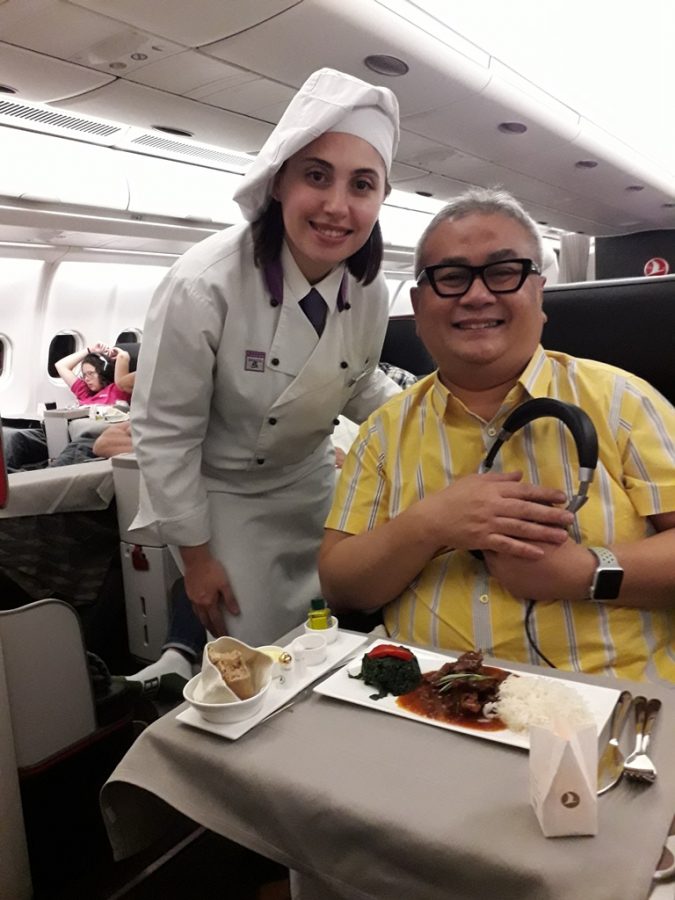 Turkish Airlines has an excellent onboard F&B service called Flying Chefs made available on transatlantic Business Class flights. The menus consist of delicious Turkish and international cuisines that boast outstanding freshness and flavours which differ according to flight destinations.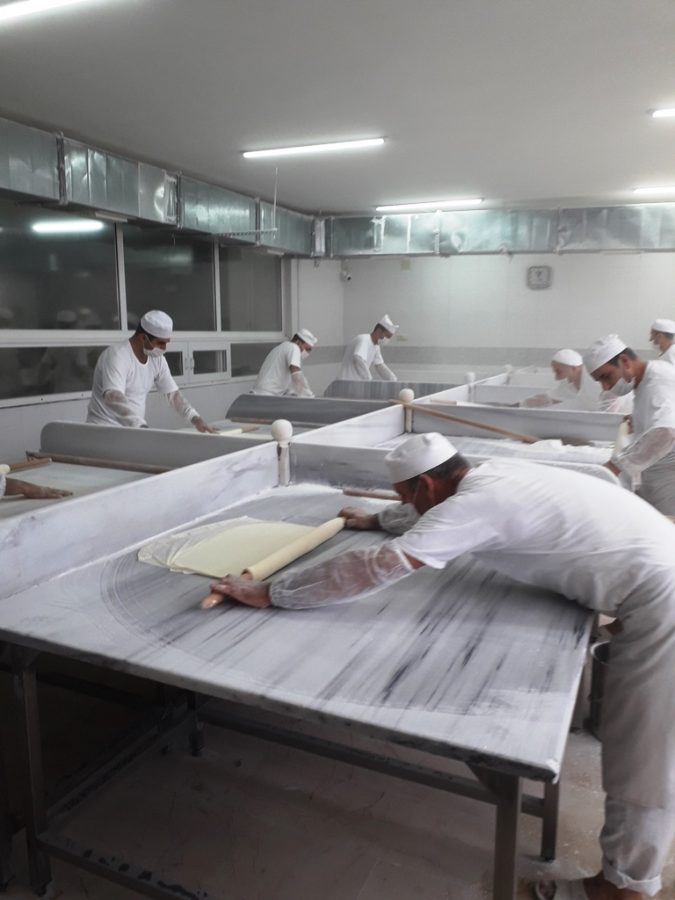 The first place we visited in Gazientep was Ömer Güllü's Güllüoğlu Baklava facility and school. He is one of the most famous baklava makers in Turkey. For those unfamiliar, baklava is a rich sweet dessert pastry made of layers of filo filled with chopped nuts, and held together with sherbet.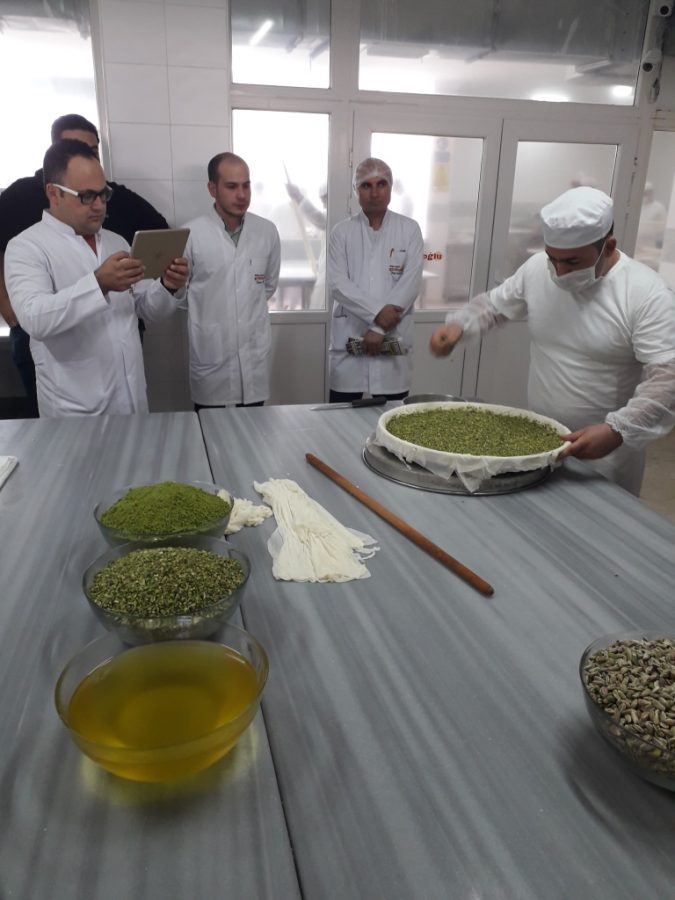 Mr. Omer demonstrated how to eat baklava properly, where you to turn the pastry upside down before popping the whole piece into your mouth. It was quite fascinating witnessing the whole process of baklava making in person. The creamy, fresh, buttery flavour you taste is then followed by a crackling crunch as you bite into it. Lastly, savouring the taste and balancing out the sweetness is accompanied with a glass of strong Turkish tea.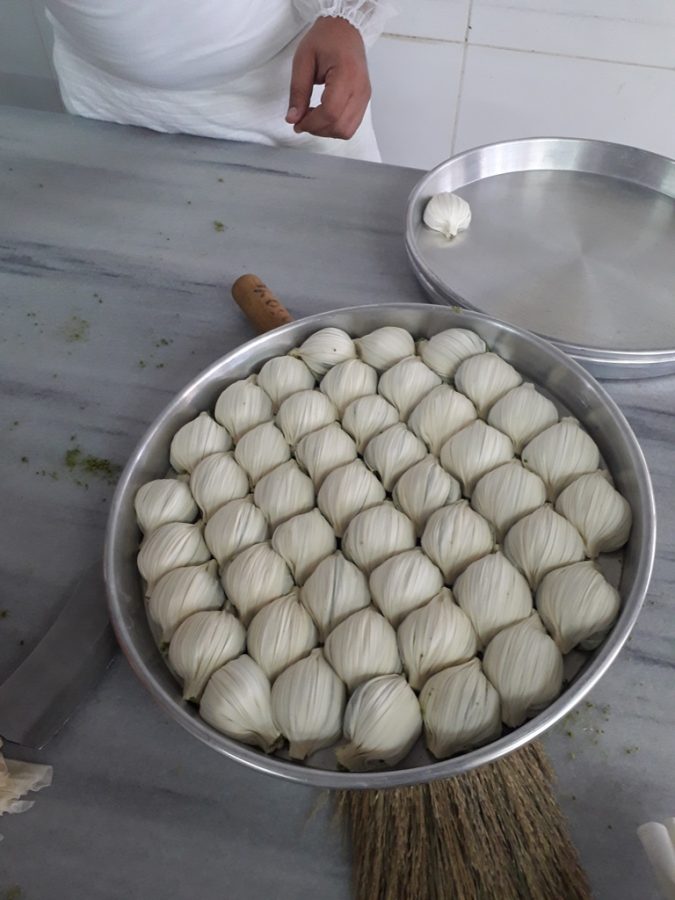 Tahmis Kahvesi
There are many interesting places to visit in Gazientep that are all easily accessible on foot such as Tahmis Kahvesi, which was built in 1635, and situated in Gaziantep's old town. "Tahmis" means the place where coffee is pounded. In the old days, coffee was pounded in mortars carved from walnut trees.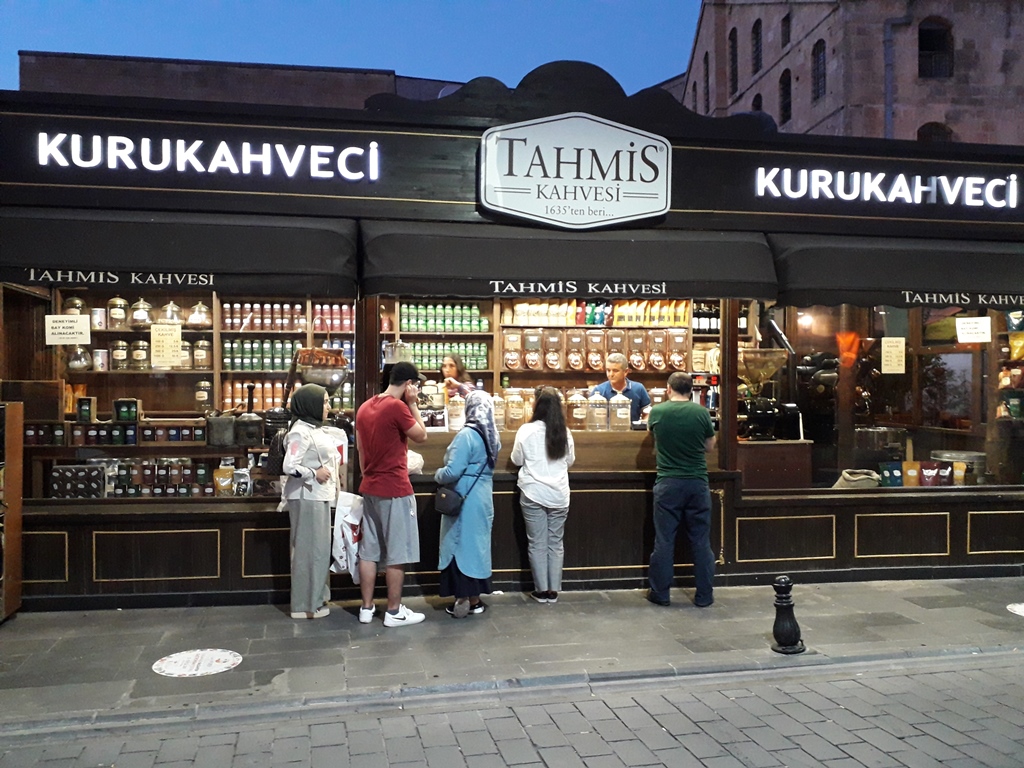 Tahmis' premises have witnessed numerous important political, economic, and cultural activities over the centuries. We ordered their speciality, Menengic coffee, made from roasted pistachios. The interior of Tahmis Kahvesi boasted such historically rich atmosphere being decorated with tiles, arabesque ornaments, stained glass, and rich wooden accents. One can't help but have conversations filled with wonder and curiosity in such a place.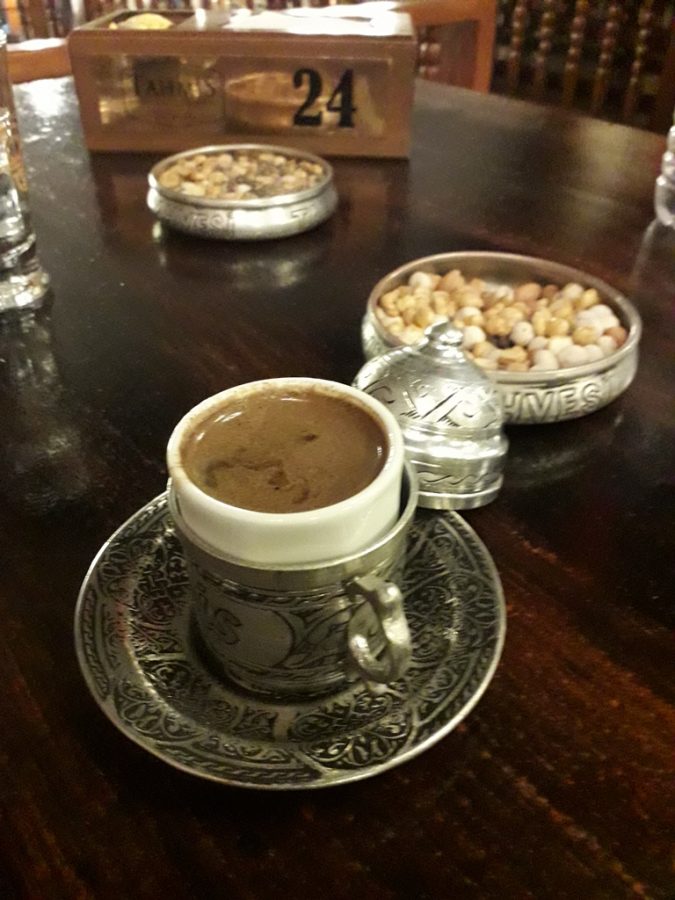 Imam Chagdas
Also situated in the old town, is Imam Chagdas. This restaurant is a very well-known landmark in Gazientep, and is popular with both locals and tourists. It serves authentic Turkish kebabs, lahmancun, chargrilled aubergine of Ali Nazik kebap, chicken tawuk, and lamb and ayran served in traditional crockery. We finished our dinner with complete gusto but not before allowing ourselves more pistachio bakhlava. It should be noted that some people prefer Omer, and some like Imam Cagdas' baklava. I find them both equally amazing.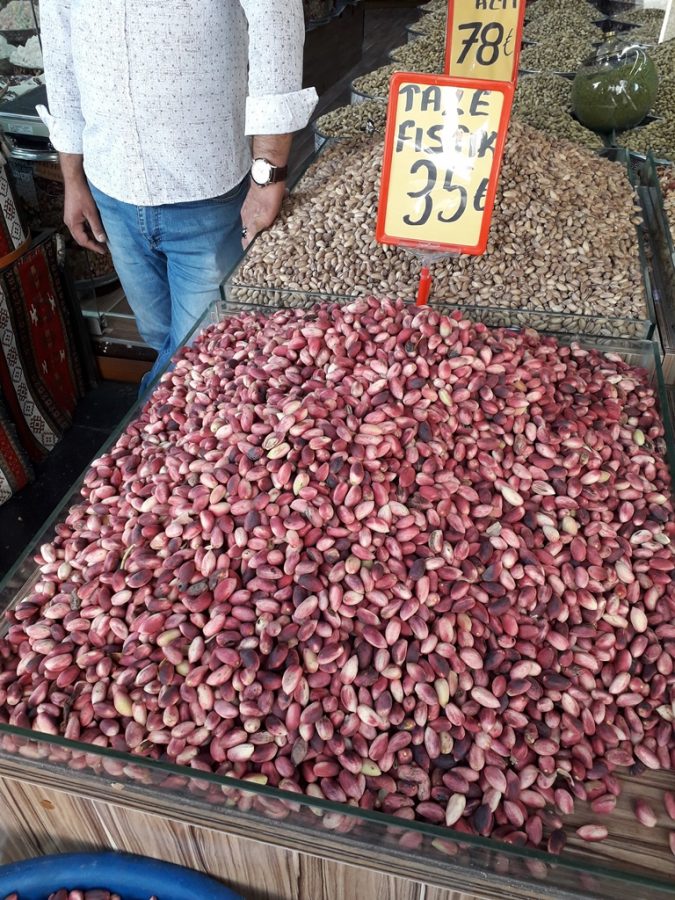 Coppersmith Bazaar, Centuries Old Buildings, and Bayazhan
We visited the Coppersmith bazaar on a sunny Sunday morning, and it was quite thrilling to watch the artisans tinkering and clankering while creating their wares right in front of their shops. It made us feel transported back in times of old witnessing techniques from centuries ago still being used.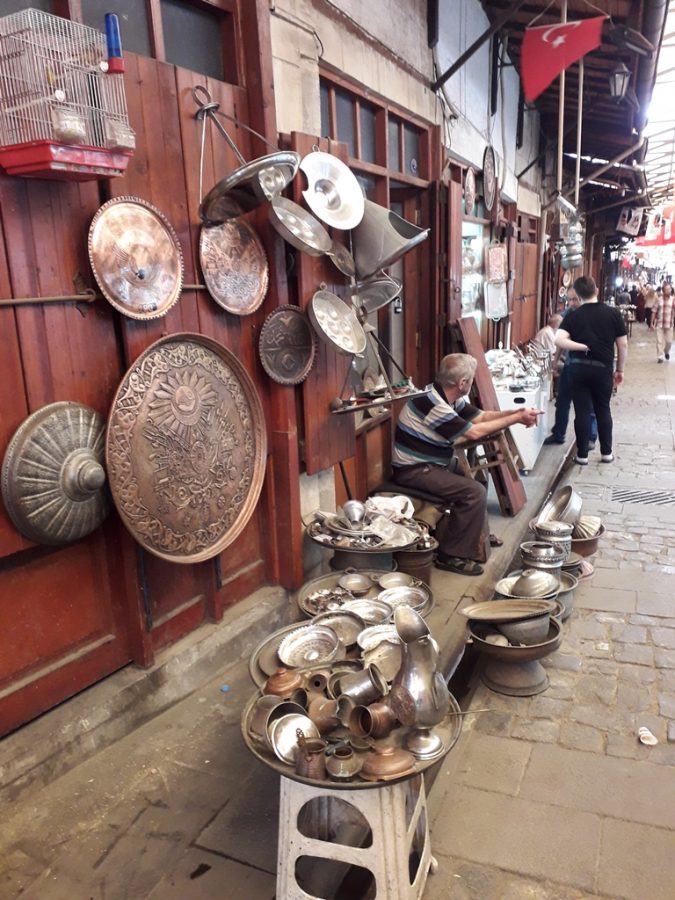 At night, after dinner, we would take a pleasant stroll back to our Tugcan hotel, delighting in the cool night weather and being fascinated at how lighting amplified the special characteristics of buildings in Turkey, be it mosque, former church, or caravanserai.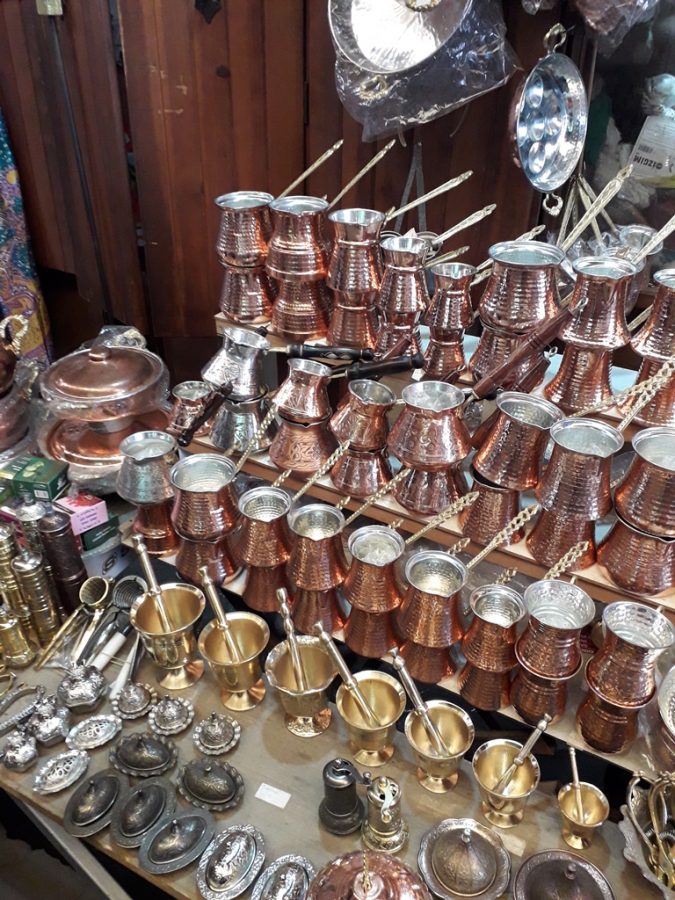 While waiting for a bus to pick us up for the Festival Gala dinner, we decided have a quick walkabout around our Tugcan Hotel and within five minutes we arrived at Bayazhan, which was built by a tobacco merchant Bayaz Ahmet Efendi in 1909. The caravanserai is now partly a museum, and courtyard with an outdoor restaurant.
Istanbul – Hagia Sophia, Bosphorus Cruise, Ortakoy
Travelling from Gazientep to Istanbul is about an hour and a half by air. Once we arrived for the second leg of our travels, our media troupe was welcomed by the Deputy Director Tourism Malaysia of Istanbul, Ms. Syafinaz Bujang.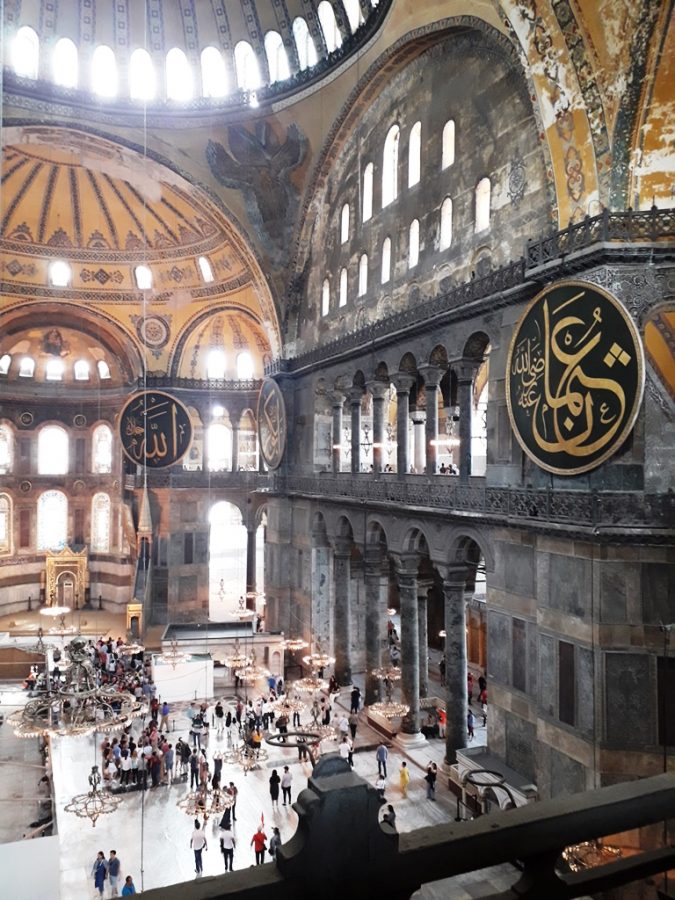 We had quite a laid back itinerary in Istanbul where we got to visit the enticing Sultanahmet area where Hagia Sophia, Blue Mosque, and Topkapi Palace are located. The Hagia Sophia, being one of Istanbul's more prominent landmarks, was originally built as a basilica for the Greek Orthodox Christian Church.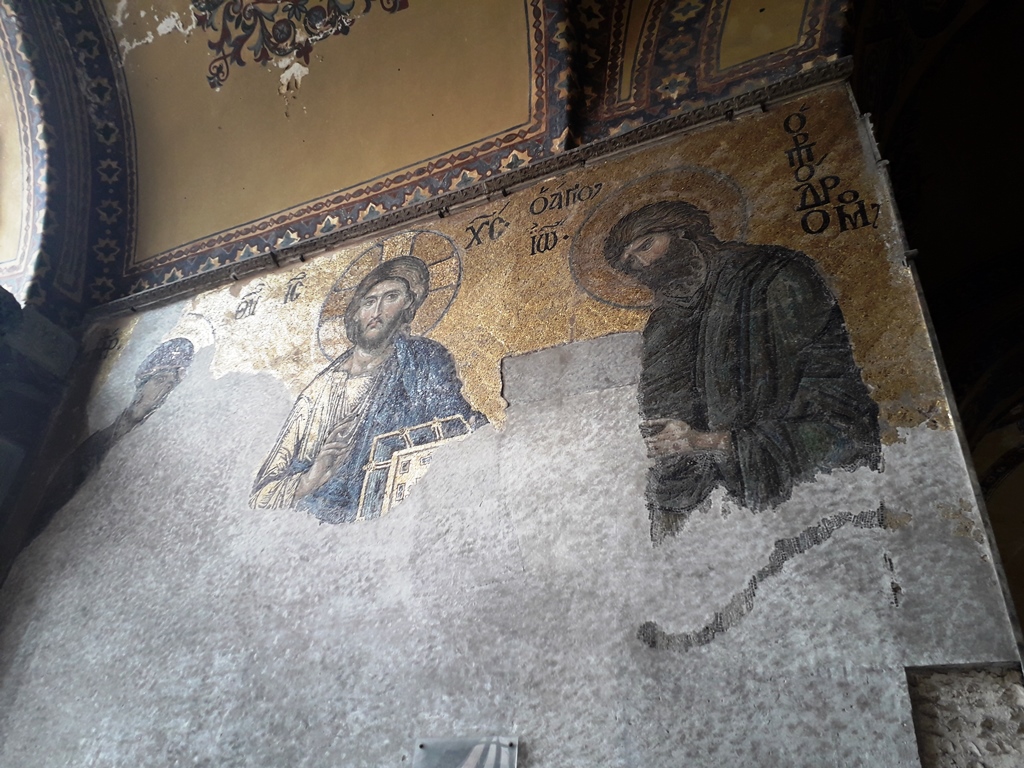 Byzantine Emperor Constantius commissioned construction of the first Hagia Sophia in 360 A.D. 200 years later, the Ottomans, led by Emperor Fatih Sultan Mehmed captured Constantinople in 1453. As Islam was made the central religion of the Ottomans, Hagia Sophia was then turned into a mosque. As part of the conversion, the Ottomans covered many of the original Orthodox-themed mosaics with Islamic calligraphy. Twenty two years ago I visited this glorious place and it was immediately noticeable to me how much more tourists there are now. But I must say that Hagia Sophia looks as majestic as ever, and this monument of history will always be a staggering sight of beauty, history, and culture.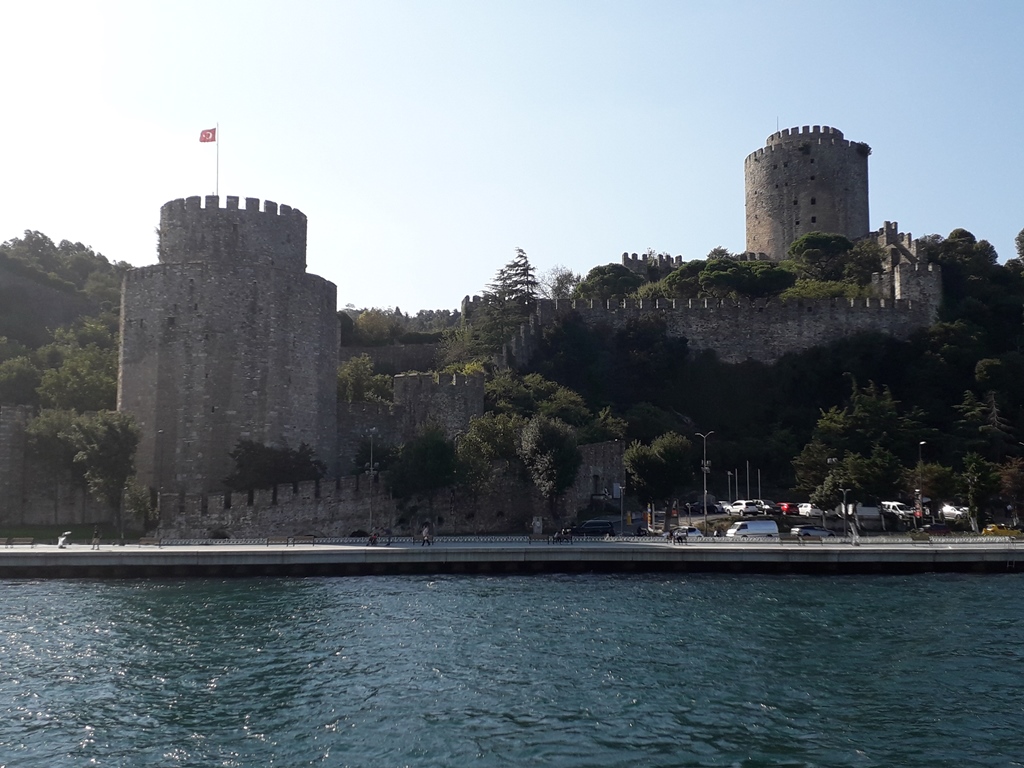 You simply cannot visit Istanbul and skip out on the Bosphorus Cruise as it's a rite of passage for travellers to this majestic city. Over the duration of 90 minutes, we glided along this most famous of rivers that separate Asia and Europe, gazing out in awe at the iconic skyline of Istanbul. This is where tourists are able to take fabulous photos as they pass magnificent sites like the Rumali Fotress, Dolmabahce Palace, Beylerbeyi Palace, Maiden's Tower, Tower Bridge and Golden Horn Bridge.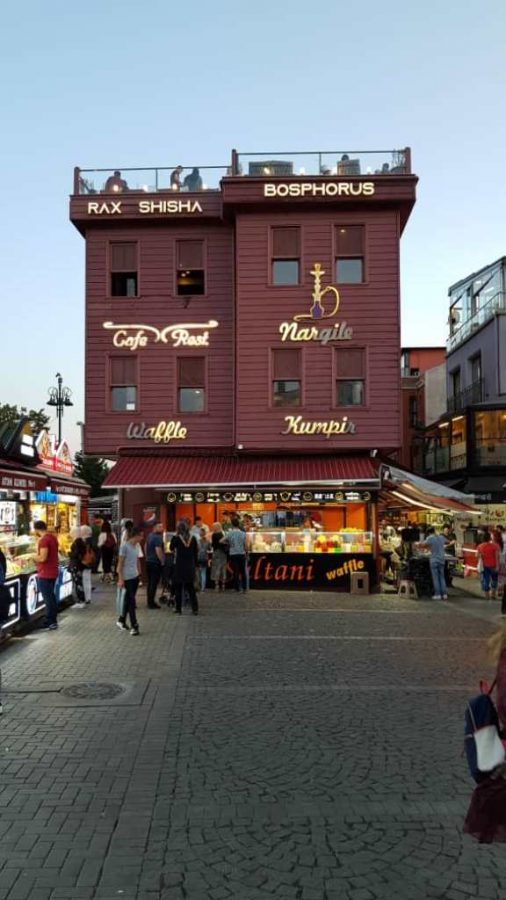 Later that day, we stopped by at Ortakoy for coffee. Ortakoy is located in the Besiktas district on the European side of Istanbul. It's undoubtedly quite charming being able to enjoy a robust Turkish coffee along the pier with good company while people watching and swapping travel stories. Ortakoy is also popular spot for nightlife and entertainment having many choices of cafes, bars, pubs, restaurants, and shops. The Ortakoy mosque by the water set against the backdrop of the bridge has to be one of the most picturesque settings in Istanbul.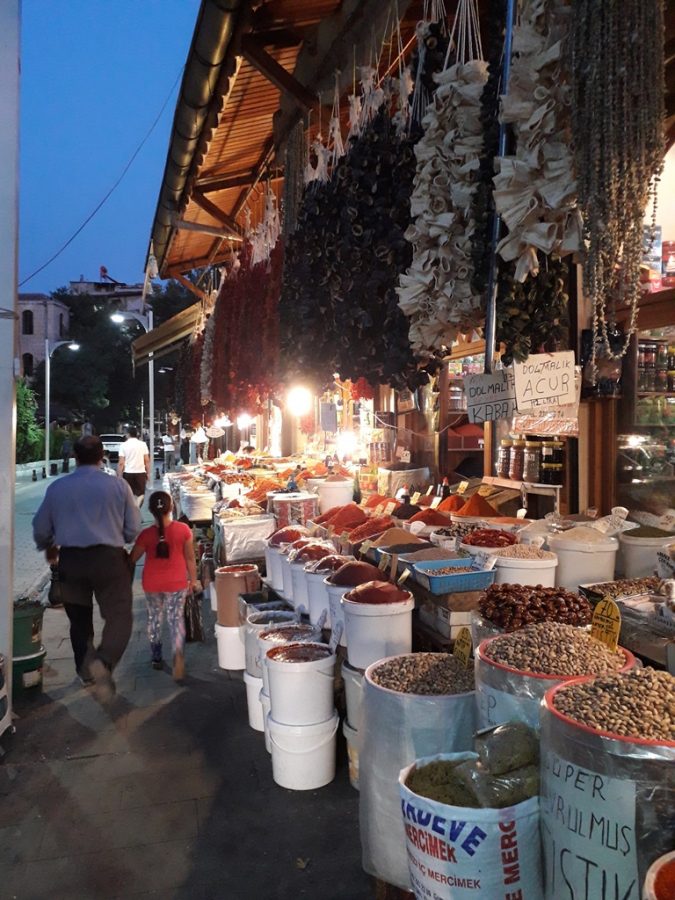 Turkish Airlines Business Lounge
Before departing Turkey with a heavy heart, we had the opportunity to experience Turkish Airlines Business Lounge at the spanking new and expansive Istanbul Airport. Turkish Airlines Business Lounge alone covers an area of 5.600 sq metres!
Upon entering the lounge, we were greeted by music from a self-playing piano casting an melodic ambiance of serenity. Along the walls of both sides of the lounge are dozens of dining tables and in the centre, there was an open kitchen sending out delicious aromas of all kinds of Turkish food being prepared for guests of the lounge. There are locker facilities to store hand luggage and other belongings if anyone wants to take their time having a look around. Best of all for those in need of rest, there are dozens of daybeds available with individual curtain closures.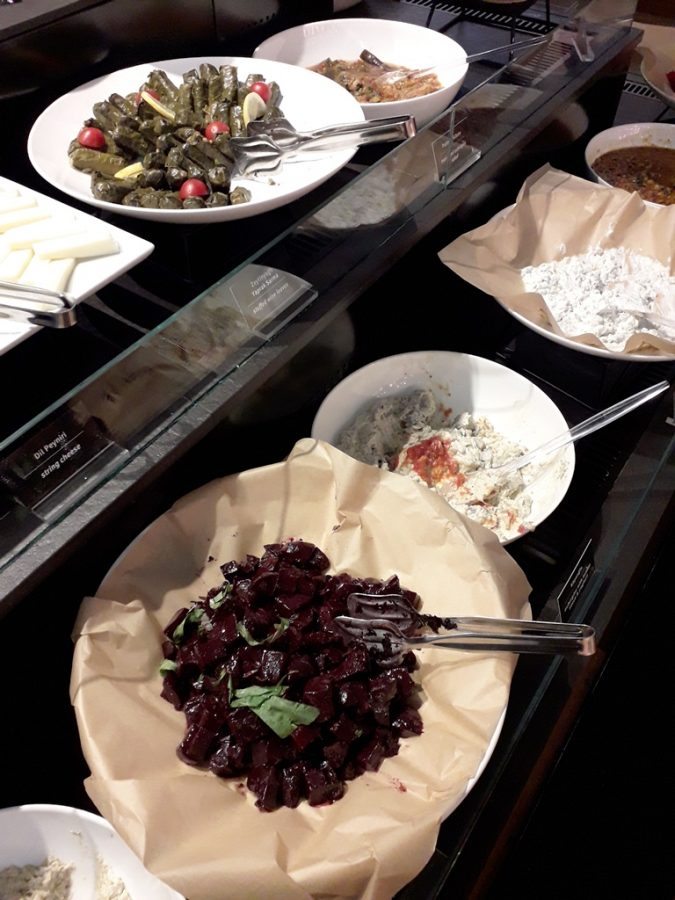 There are huge fridges with a variety of soft drinks, juice, and water, beer, you name it. There are even several stations holding self-serve liquor and wines!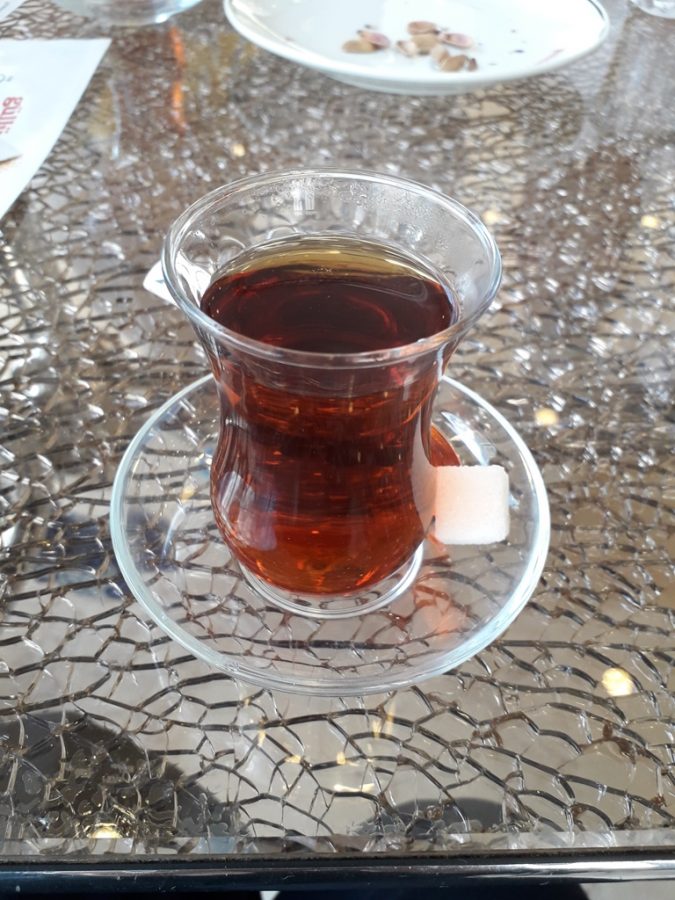 For passengers with longer transit times, there's the possibility of relaxing in private suites, as well as shower facilities. The lounge also has numerous comfortable couches where guests can unwind and take a load of while tucking into exclusive mezze spreads and international cuisine. There are selections of cold antipasti, salads, a variety of soups, pasta, mousandra, bread, hot dishes cooked in the open kitchen, and be prepared to be spoilt with the selection of desserts.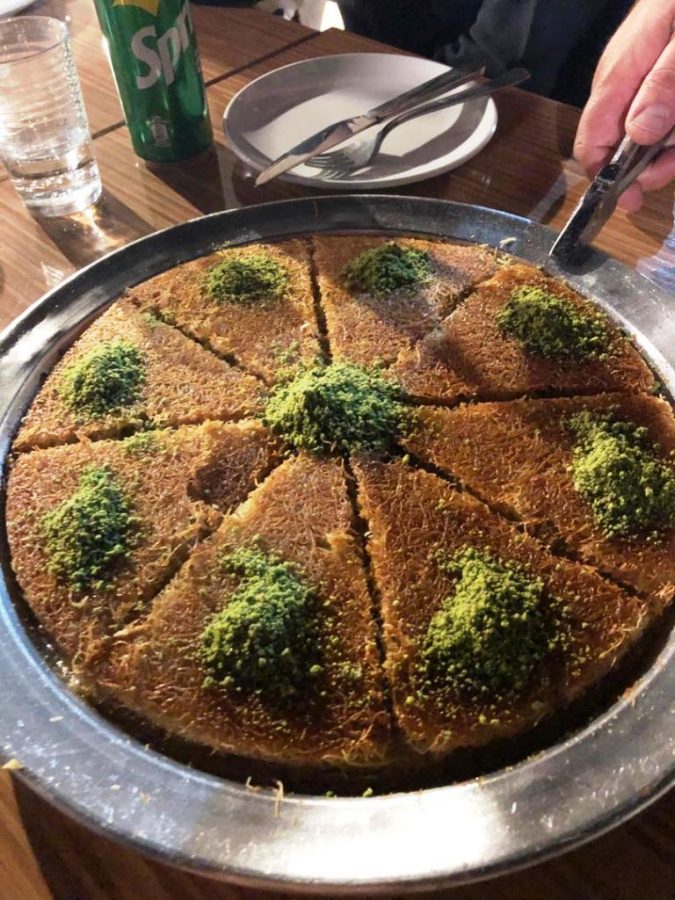 For those travelling with children, you can keep them occupied and entertained at the large children's play area.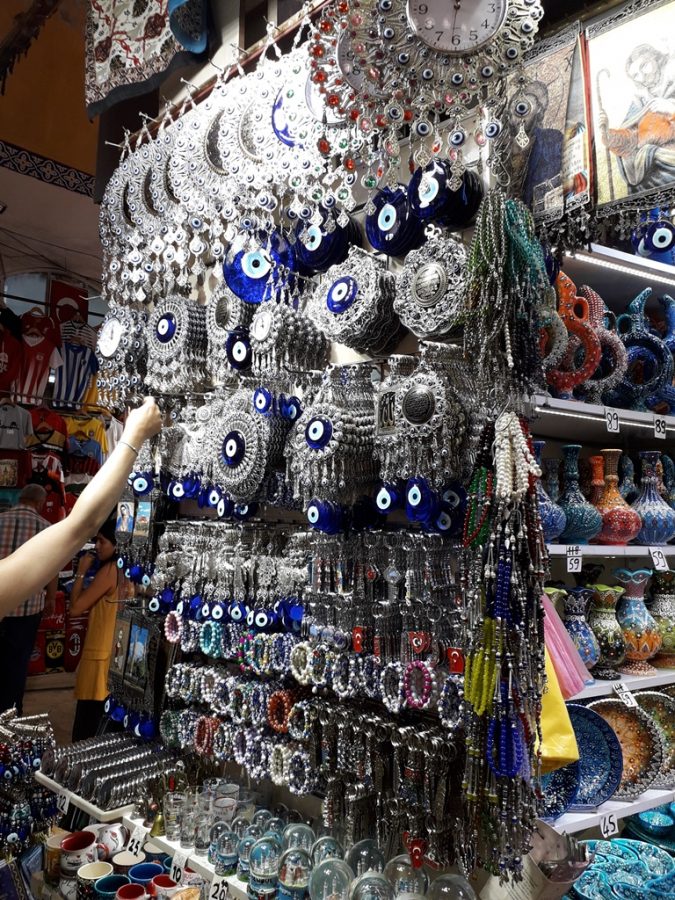 Overall, Gazientep is quite a perfect gateway in Southeastern Turkey to indulge in the best of Turkish cuisine, as well as soak in historic Byzantine and Ottoman culture.
My warmest thanks and appreciation to Turkish Airlines, Tourism Malaysia, and Turkish Tourism – Malaysia for making the trip to Gazientep possible–Suriah Foster.
---
"ExpatGo welcomes and encourages comments, input, and divergent opinions. However, we kindly request that you use suitable language in your comments, and refrain from any sort of personal attack, hate speech, or disparaging rhetoric. Comments not in line with this are subject to removal from the site. "
Comments