Introspection is almost always an artist's greatest asset. To delve deep into one's own consciousness can be quite a vulnerable experience, and to share the resulting expression, be it poetry, painting, or prose, can be even more terrifying an endeavour.
For Yana, the process of creating art to express her own self-reflections has always been a lifelong process, but it wasn't until 2016 at the age of 39 when she decided to go fully public with her works.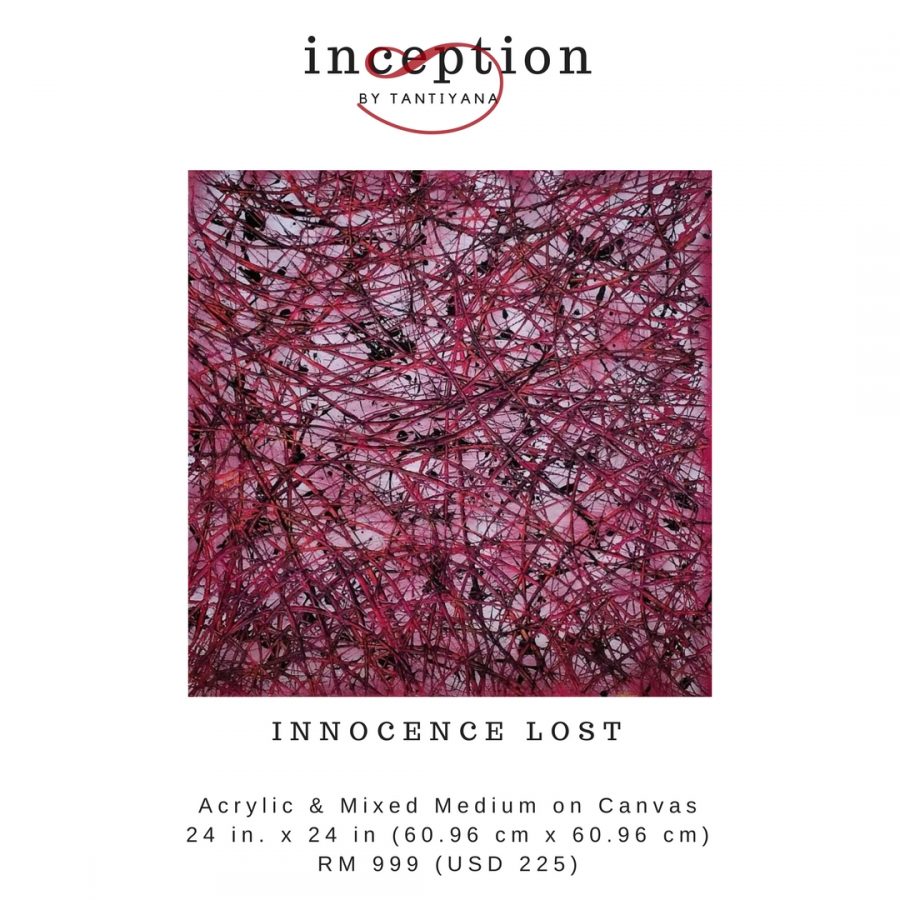 Arts has always been her forte, so much that even in school her art teacher encouraged her to pursue Fine Arts for her tertiary pursuits. But like many other Malaysian creatives, Yana faced concern from her parents in pursuing a non-paying passion, and was shuffled to Business Studies instead.
After stomaching it for a year, Yana realised that she much preferred a hands-on approach, and subsequently took to the corporate industry for the next 15 years. Creating and painting was relegated to a leisurely activity, as she tried her hand at marketing and training instead. But while she tried and toiled at normality, the passing of her beloved mother threw a wrench in her emotional stability, and Yana needed a familiar, strong outlet to cope with her loss.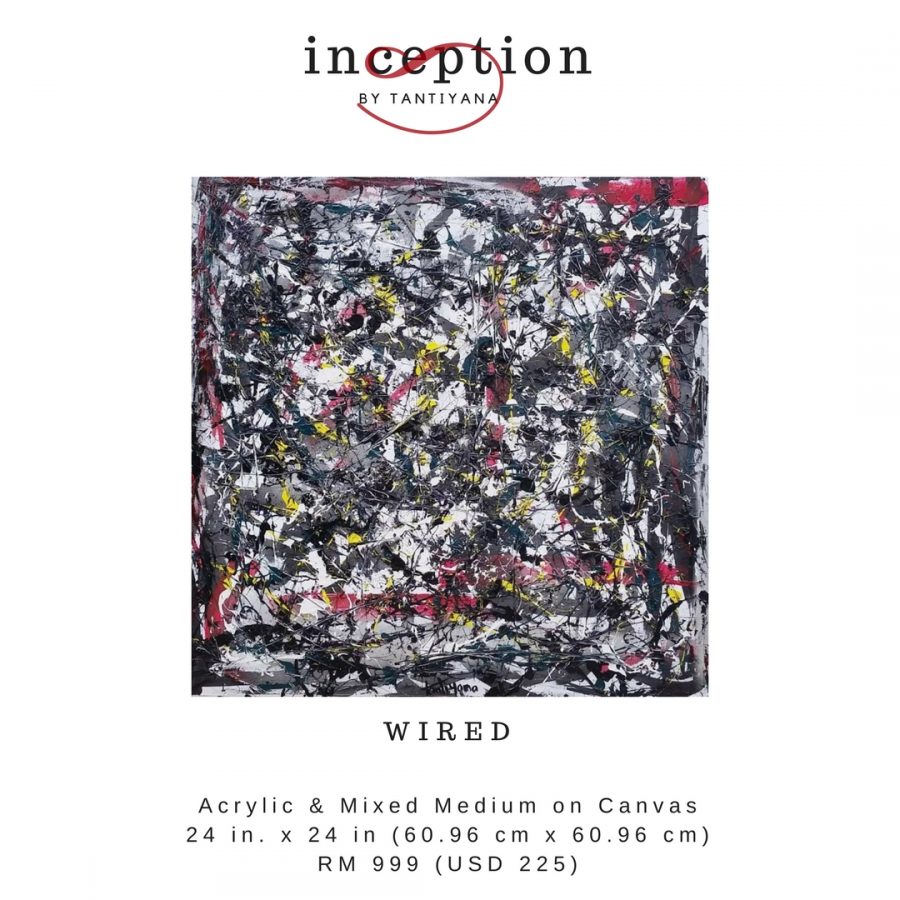 Recalling her awe at seeing Jackson Pollock's One: Number 31 in a documentary at age 13, Yana returned to her calling of being an artist, and chose the vibrant, unconventional motif of combining acrylics, spray paints, and discarded material in Abstract Expressionism as her way of self-realising. The contemporary works of Gerhard Richter also played a large part in influencing Yana's style, as did local greats Yusof Ghani and sculptor Raja Shariman.
In finding her footing as a full-time creator, Yana discovered fulfillment not just in painting, but also in conveying messages and stories. The role of an artist for her includes that of a storyteller, an activist, a teacher, a provocateur, and also a representative of the people, especially those without an avenue to voice out their own thoughts.
Pertaining to her focus, Yana revolves around a familiar but difficult topic: depression.
Behind the Art
Despite her bold and daring facade, Yana confesses to be more of a homebody, preferring to quietly paint beside her husband back in her house in Semenyih. She confidently identifies her husband as her pillar of strength, her 100%, her critic, her cheerleader, her love. Despite facing mental health issues himself, his support and determination continuously drives her to create.
A stroke scare that left him paralyzed on the left side of him this year threatened to undo all their progress and put Yana back into a stressful cycle of insecurity, forcing her to balance care for her husband as well as herself; but she found light in the most unexpected of places.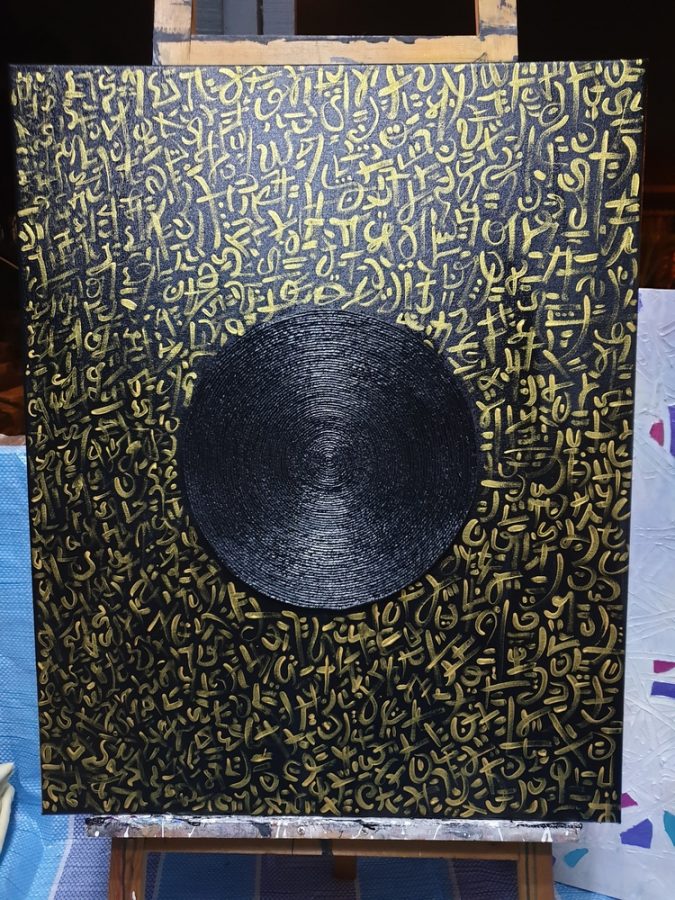 Yana showcases her 'Scriptures' series in her 'Depression' collection as the peace and tranquility she found in faith of a higher power. Painting the signs and symbols that came to her in moments of transparency brought her a calmness and relief akin to the touch of spirituality, and strengthened her in continuing with life.
The love for her husband and the faith in her Almighty are her unyielding shields in her journey as a full-time artist in Malaysia, pushing to raise awareness for mental health and support for local creatives.
Localities
While the art scene has seen some improvements in the past 5 to 8 years, Yana feels that support, especially from government platforms are still lacking, and that art galleries are still hesitant in risking features of self-taught artists like her. It is up to the independents to band together and feature themselves and each other, but takes away time and attention artists could spend pouring out into the creative process.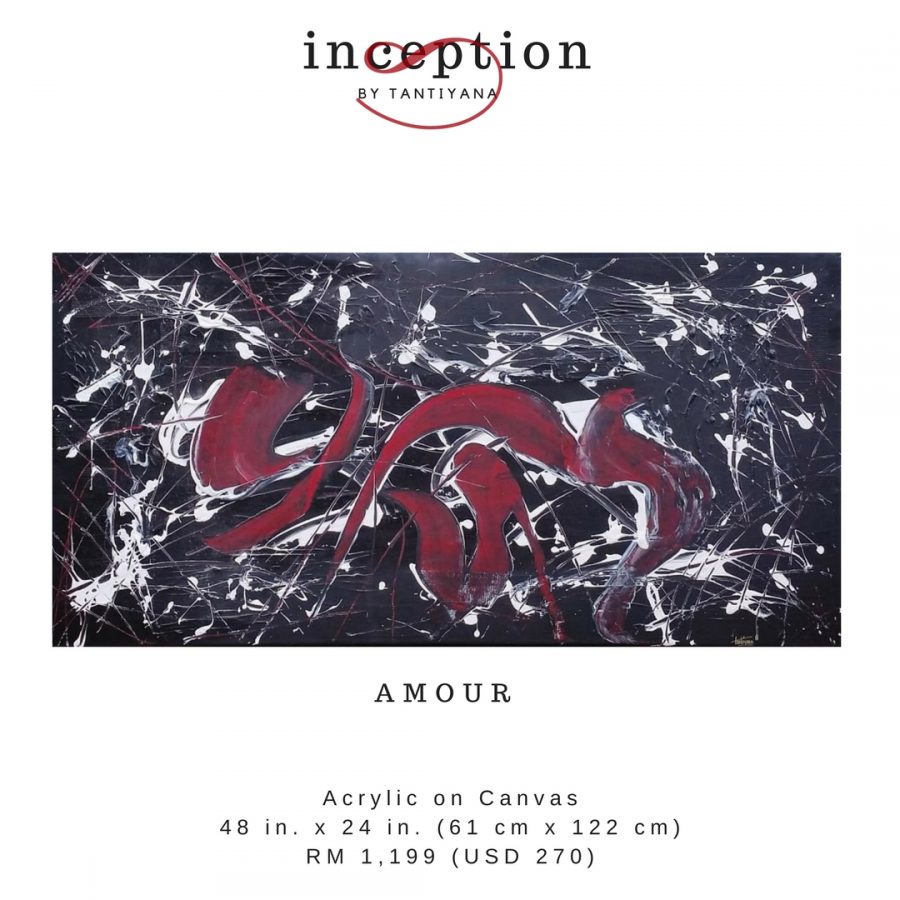 As the vital bridge between artists and the audience is formed, Yana wishes for art galleries to step up in educating and informing the general public on the latest exhibitions and upcoming talents, instead of focusing on already established veterans. "They are supposed to scout for new rising stars of the art world, and help groom and support them to reach their full potential," she expresses passionately.
Yana has even mentioned discrimination based on her gender and age. At 42 years, art can be more than just a past time, and Yana's aiming to prove this right. Although it does make things tougher on her end as artist, distributor, bazaar manager, and workshop educator, she proudly stands by her progress and the taking charge of her own career at last.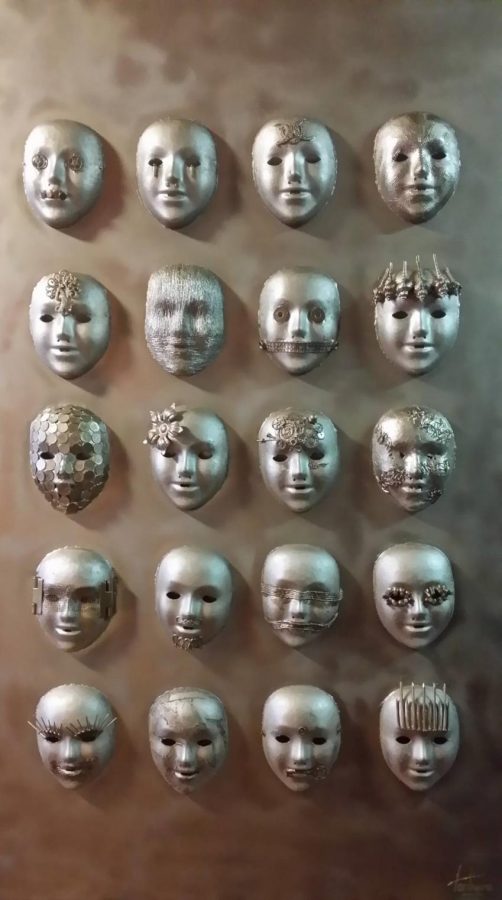 Yana can be found online as @TiarizArts. Catch her at local bazaars and joint exhibitions! Information on where she will be as well as her art pieces for sale can be found on her social media sites.
This article was first published in The Expat (January 2020 edition). To subscribe for content like this and more, click here.
---
"ExpatGo welcomes and encourages comments, input, and divergent opinions. However, we kindly request that you use suitable language in your comments, and refrain from any sort of personal attack, hate speech, or disparaging rhetoric. Comments not in line with this are subject to removal from the site. "
Comments