Rampant rumours, shadowy power plays, disputed succession plans, public sackings, political intrigue, and lots of questions about what comes next. Welcome to Malaysia's Game of Thrones.
This developing story has been updated in a separate article here.
Following a weekend of speculation and questions on what was about to happen, Prime Minister Tun Dr Mahathir submitted his resignation to the King on Monday, which, even by the standards of the complex world of Malaysian politics, shaped up as one of the more tumultuous days in recent history. The presumed Prime Minister-in-waiting, Anwar Ibrahim, had met up with Mahathir earlier on Monday as national media was bursting with rumours of Mahathir shifting the allegiance of his party to the opposition and forming a new coalition. After his meeting, Anwar stated he was happy with the discussion and seemed to imply the Prime Minister was being pressured by certain parties against his will, but would stay true to his commitment.
The story of what has really happened in the last few days is slowly unfolding, although there is always the possibility that there are parts which have not been revealed. Here's more on the story and its background, all of which has led to an ongoing political crisis.
Barisan Nasional effectively ran the country from independence right up until the 2018 election. They did a fairly good job of growing the economy and bringing the country forward to become a developed economy. Unfortunately, their long time in office without an effective opposition proved to be a case of "power tends to corrupt and absolute power corrupts absolutely." It became increasingly obvious that corruption was endemic among the powers that be. The biggest single scandal was, of course, the theft of billions of dollars from the government's sovereign wealth fund, 1MDB. The US Attorney General referred to the 1MDB corruption scandal as "kleptocracy as its worst" and the now-infamous scandal tainted not only Malaysia's reputation, but damaged its financial standing, as well. Dozens of other cases of corruption have emerged over the last few years, as well, suggesting that corruption was the rule rather than the exception. The current Prime Minister, Tun Mahathir, left UMNO and eventually led the opposition to successfully overthrow the party he had once led.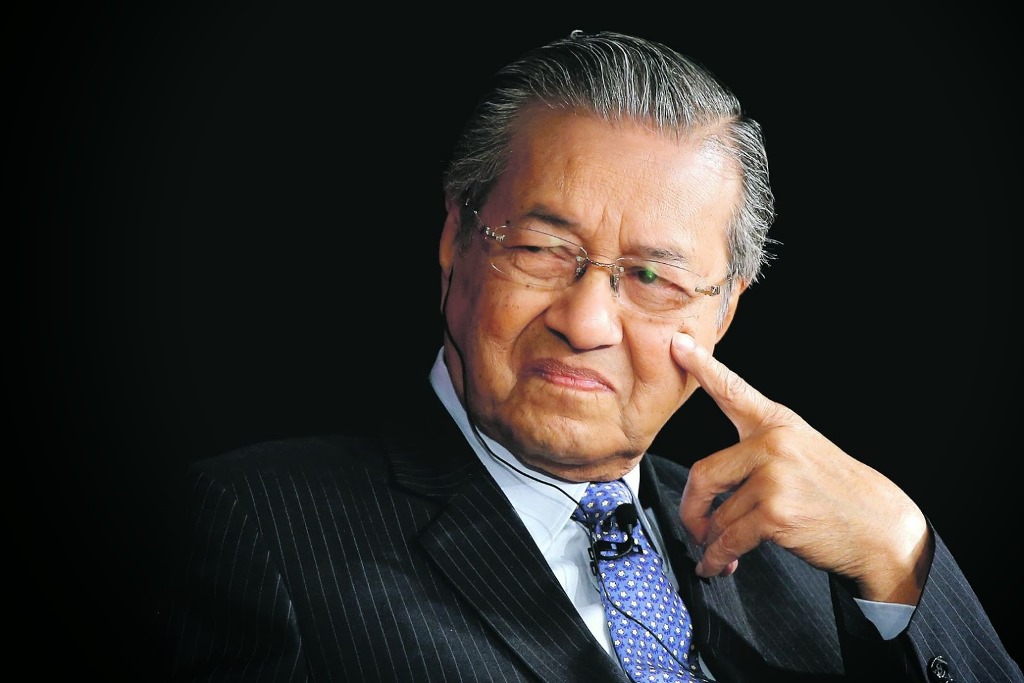 In a bid to strengthen its position after its stunning defeat in the election, Barisan Nasional agreed to co-operate with religious Islamic party PAS to form a loose coalition. Although it has strong support in some areas, PAS has always been rejected by a majority of Malaysians as being too religiously extreme in their views and policy proposals, including their desire to bring back primitive Islamic punishments like stoning and cutting off the limbs of offenders.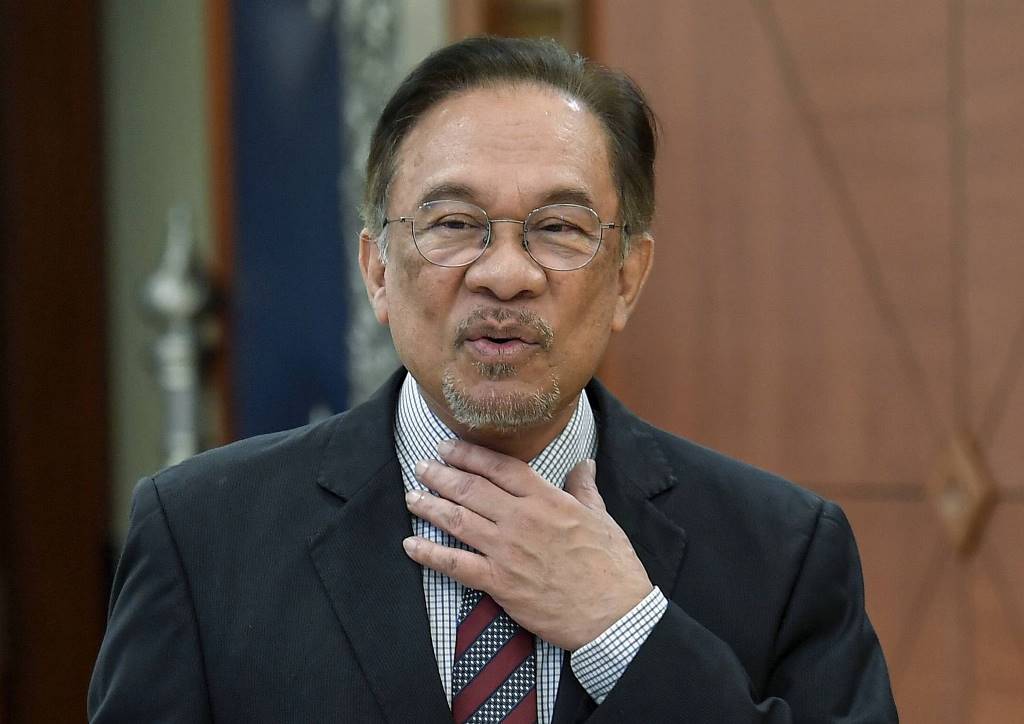 The current government is a coalition of several parties, with Datuk Seri Anwar Ibrahim's party, PKR, having the most seats, followed by the predominantly Chinese party, DAP. The Prime Minister has his own party called Parti Pribumi Bersatu Malaysia (PPBM, often colloquially called just Bersatu), but it has only 26 MPs representing it. Notably, shortly after Mahathir's resignation as PM was announced, he also quit as Bersatu's chairman.
The major press and social media reported that Mahathir was planning for his party to create a new coalition with the former government, Barisan Nasional and PAS. Together with other supporters who were also willing to switch sides he would then have enough seats to form a new government. This produced a huge outcry from many Malaysians, who regarded this as betrayal of the last election results which removed Barisan Nasional from power. It goes without saying that these persistent rumours were very upsetting to Anwar who spoke of "betrayal." However, it seems that for reasons as yet unknown, the plans did not go ahead – at least as far as we can tell so far.
It is clear that there were a number of senior members of the government coalition (Pakatan Harapan) who wanted to leave the party and form a new coalition with the opposition. This would effectively means that Barisan Nasional (BN) and its main component party, UMNO, would have come back into power.
It seemed that this was being orchestrated by Mahathir. Many also saw this as an attempt to prevent Anwar taking over as PM. Rumours circulated that Anwar was going to make a push to become Prime Minister ahead of any schedule set by Mahathir who had recently come out and said he would step down after the APEC meeting in November, but refused to give a specific date. In public statements, Anwar has always said he would leave the date up to the Prime Minister and was in no hurry to assume power.
Mahathir, for his own part, has consistently said that Anwar will be his successor. In fact, when he won the last election, Mahathir stated that he always planned to step down before the completion of the full term and that Anwar would succeed him. However, Anwar's own party, PKR, appeared to be heading for a split because his number two, Azmin Ali, the (now-former) Minister of Economic Affairs, was in a bitter power struggle with Anwar. Many rumours have circulated that Azmin is the Prime Minister's preferred candidate to succeed him, although Mahathir has avoided saying anything in public to support this view. On February 24, it was announced that Azmin had been fired from PKR, along with others. It is not clear what this will do to his ministerial position.
Rather confusingly, Muhyuddin Yassin, the President of the party formed by Mahathir, Parti Pribumi Bersatu (PPBM) issued a notice saying that the party and all its members would leave the government coalition, while at the same time they pledged their full support to Mahathir. It's not clear which direction they will go now, but following Mahathir's announcement on Monday that he was resigning as Chairman of the party, PPBM actually said they rejected his resignation.
In the last few days, Mahathir said that he would step down after the APEC meeting (to be held in November). He told reporters, "We have discussed extensively the coalition's future. I said the transition is after APEC. No time, no date, no nothing. It's up to me." At this press conference, Anwar appeared to give full support to the Prime Minister, who has always taken the position that Anwar would be his successor. This would indicate, at least on the surface, that today's announcement that Mahathir was resigning was not planned but was perhaps precipitated by recent events.
Following Monday's announcement of Mahathir's resignation, unofficial leaks indicated that he never had any intention of joining the opposition and working with UMNO. He appears to be taking the position that he was being pushed to do this but resisted, hence his resignation. In a meeting with Anwar, the Prime Minister apparently specifically stated that he would not be part of any plan to work with UMNO. He told Anwar he was planning to resign; Anwar claims to have tried to dissuade him but was unsuccessful.
On Sunday night, allies of Mahathir, a few renegade members of PKR, and a handful of other MPs, including some from UMNO, held urgent meetings, fuelling further rumours of an impending collapse of the ruling PH government. It's possible that these events were, at least in part, what led to Monday's astonishing turn of events.
So, following a weekend rife with political rumours and rapidly unfolding drama, it was increasingly speculated that a new coalition was being formed, one which would exclude Anwar. It does seem possible that the Mahathir was not comfortable with the direction things were going and possibly never actually endorsed the plans for some MPs to go over to the opposition. There is no question that many MPs wanted him to complete his full term as Prime Minister. Even the opposition parties seemed to be supporting that position.
If the promise made by PH following its election win is honoured, and indeed what Mahathir has stated repeatedly, it is still a possibility that Anwar will be named the new Prime Minister. If this happens, undoubtedly a number of heads will roll as a result of the recent attempts to prevent him becoming PM.
There is, of course, another scenario, which is certainly looking more and more likely. The Prime Minister is chosen by the MPs and placed by the King (largely based on who has the most support in Parliament), so it is not inconceivable that with a new coalition in place, they would once again choose Mahathir as their new leader, even though he has resigned. In that case, he would become Malaysia's eighth Prime Minister as well as the fourth and seventh. This development would not necessarily surprise those who have watched Mahathir over his many years in politics. In the view of BBC Southeast Asia correspondent Jonathan Head, Mahathir might not actually be ready to hand over the reins.
"At 94, Mahathir Mohammad is still the master manipulator of Malaysian politics, and few believe he is ready to step down," Mr Head said, "despite the dramatic offer of resignation he's just sent to the country's constitutional monarch." Apparently to ensure no misunderstanding, Mr Head added, "It is possible, even likely, that Mr Mahathir will remain as Prime Minister."
It was announced late on Monday that that the King asked Mahathir to stay on as the interim Prime Minister until a new one is chosen, and he has agreed to do that.
Now the current government has been dissolved and a new one has to be formed. It may mean a reduced majority for Pakatan Harapan, but it seems certain they will remain in power, but with a few new players in power. It is also now increasingly expected that the King will choose Mahathir as the next Prime Minister, as it is clear he still commands the most support in parliament.
It should be noted that in Malaysia it is not uncommon for politicians to change sides. In fact since the last election several politicians have switched from the opposition to join the government. It seems this practice is set to continue for a while, much as many people heap disdain on the practice.
It's admittedly a lot to unpack, and can certainly be confusing to those who don't follow local politics carefully. However, the next few days should continue to clarify things.
This is a developing story, and this post has been updated accordingly.
---
"ExpatGo welcomes and encourages comments, input, and divergent opinions. However, we kindly request that you use suitable language in your comments, and refrain from any sort of personal attack, hate speech, or disparaging rhetoric. Comments not in line with this are subject to removal from the site. "
Comments