With widespread fears about Covid-19 and uncertainty about Malaysian politics both suddenly front and centre, international tourist arrivals to Malaysia have without question taken a hit. On the flip side of that coin, residents here are less enthusiastic about hopping on a plane to some far-off destination. The fact that the ringgit has been taking a jolly good beating in recent days only compounds the problem.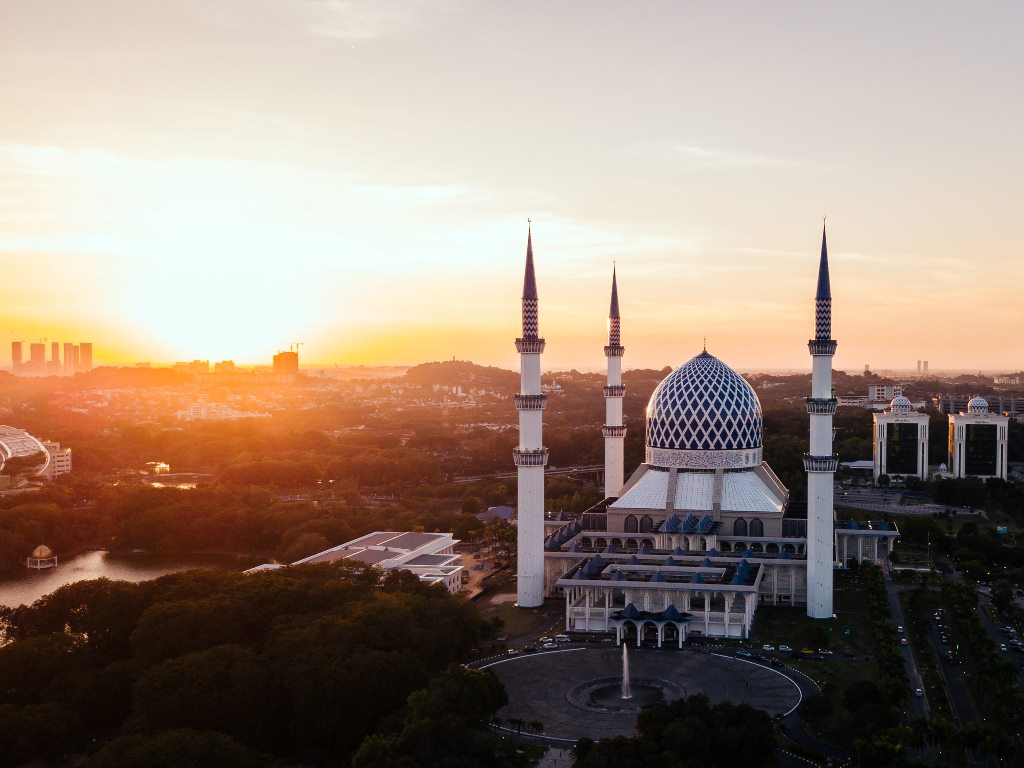 But there's an easy answer that helps soothe both problems: domestic tourism! As simple as it may seem, it really is the ideal solution. Travel industry players are quite keen to get some revenue and local residents might be nursing a bit of a travel itch. And of course, the struggling ringgit goes considerably further here at home than it does in many other countries.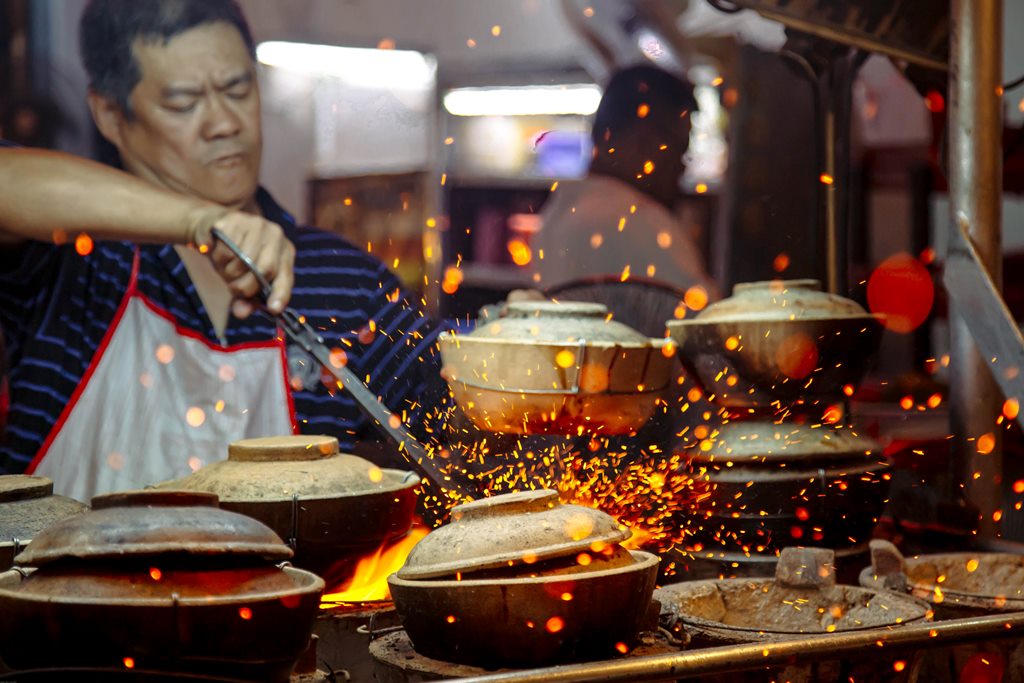 The truth is, Malaysia offers a lot to tourists, which is why it's such an appealing destination for international visitors. So why not see what all the fuss is about and use this challenging period for the travel industry as a springboard to explore your own country?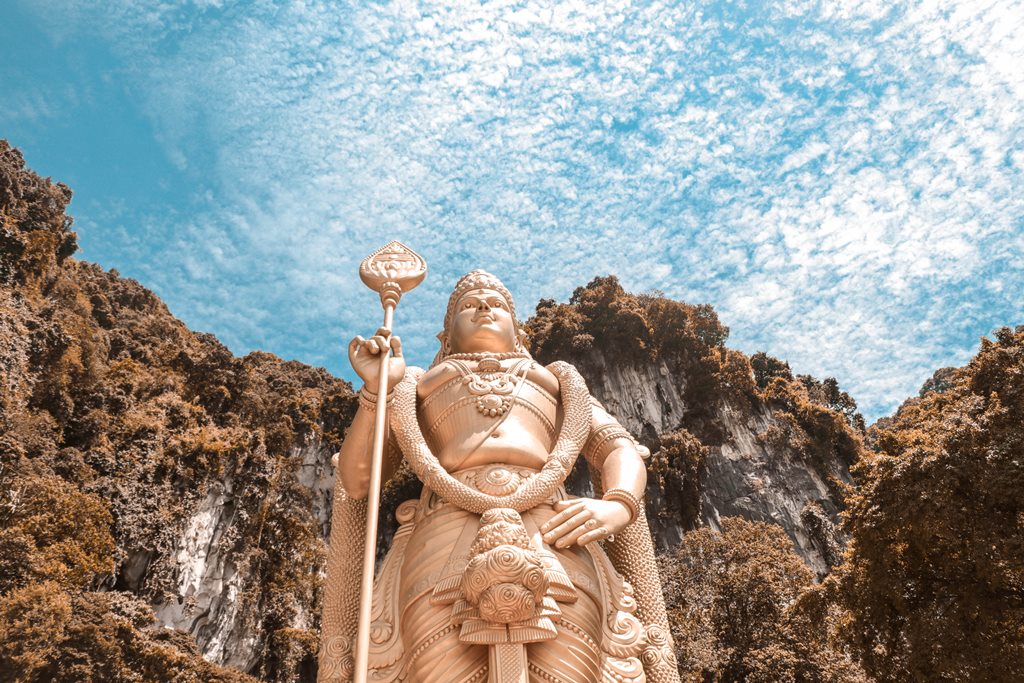 Although ExpatGo readers hail from all over, a significant percentage live in the Greater KL area, so we thought we'd kick off our "stick close to home" travel series with a look at Selangor state and all it has to offer, including simple day trips to overnight excursions.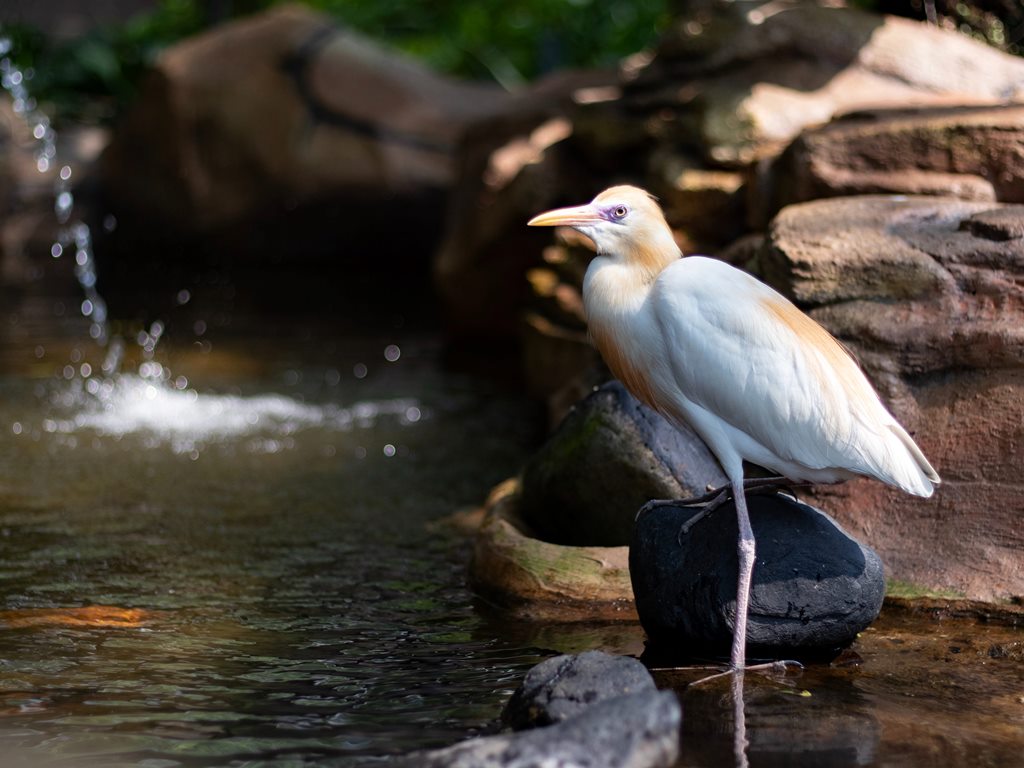 We haven't included specific hotels and resorts in and around Selangor, but if you have your eye on a relaxing staycation, now is definitely the time. Many hotels have slashed their room rates to encourage local visitors to check in, so it's worth seeing if a place you've wanted to stay in the past may suddenly be a lot more wallet-friendly!
Selangor may not be Malaysia's largest state – though it is its most populous – but despite its middle-of-the-pack size, it nevertheless scores highly on the "things to do" list. Here are some of the top choices for leisure time in the country's most dynamic state.
Forest Research Institute Malaysia (FRIM)
Despite being one of the most appealing natural sites for visitors anywhere in the Greater KL vicinity, it's always surprising how few people are really familiar with "FRIM", sited on the outskirts of the city. Established in 1929, this sprawling forest reserve serves as a nearly 500-hectare research campus for forestry and its associated management. FRIM's popular canopy walkway was closed for extensive refurbishment about four years ago, but there are still plenty of options here, including nature trails, a botanic garden, assorted arboreta, and a wetland area.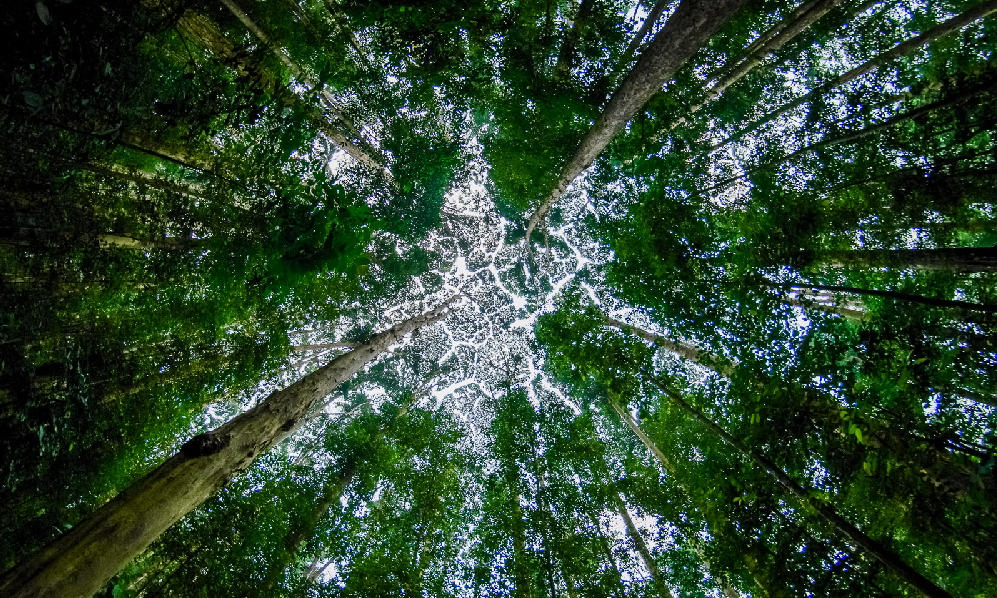 The new Taman Warisan area just opened in late January, and a Forest Heritage Run has been planned for March 7. Entry fees remain extremely low, ranging from RM1 to RM5. For more details about FRIM, visit frim.gov.my.
Broga Hill and Klang Gates Quartz Ridge
Popular areas for hiking with plenty of photo ops, are beloved by nature enthusiasts who are keen to escape the chaos of the city without going too far away. Broga Hill, roughly 400m in elevation, can be climbed in only about an hour or so, but still offers enough vertical gain to provide a good workout. There are a number of nice viewing spots along the trail to the top, and it's not surprising that early mornings along the hill are wildly popular, particularly on weekends and holidays – not just for the excellent sunrise views, but for the much cooler temps before the heat of the day sets in.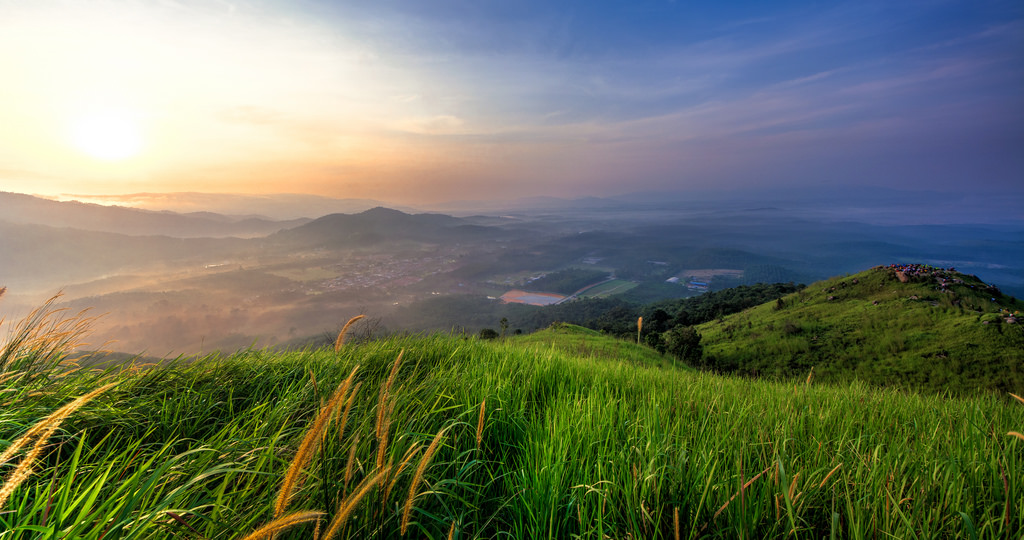 If you've driven along the MRR2 north of the city, particularly between Batu Caves and Zoo Negara, you may have noticed the impressive ridge jutting upwards from the rolling, forested hills.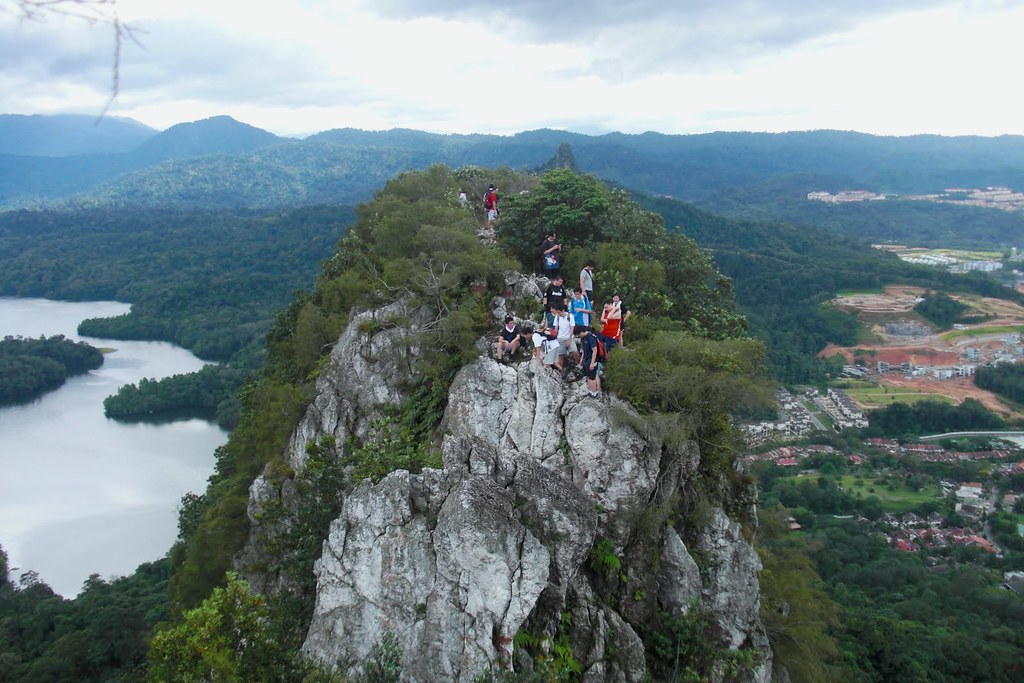 This is the Klang Gates Quartz Ridge and the formation offers a handful of enjoyable hiking trails, as well. Park at Bukit Tabur to access the trail here. Hikers should register with the Selangor State Forestry Department at the trailhead and pay a nominal fee (Tel: +603 9075 2885).
Kuala Selangor
Perhaps most well-known for its riverine firefly tours (the quality of which has admittedly diminished in recent years), the coastal town of Kuala Selangor also offers good seafood, some interesting history (including a royal mausoleum and a war memorial), and the highly enjoyable Kuala Selangor Nature Park. At the park, which was established in 1987 thanks to the efforts of the Malaysian Nature Society and the state of Selangor, well-maintained trails and a boardwalk through the mangrove wetlands provide not only an opportunity for good exercise, but an always-welcome chance to reconnect with a more sedate, languid side of Malaysian nature.
The park is seldom crowded, and you'll often see plenty of inquisitive monkeys and both year-round and migratory birds. In the town itself, you can visit the Kuala Selangor Historical Museum with relics and historical anecdotes about the area, and the broader state of Selangor, too. Admission is free, and the museum is open every day except Monday. If you'd like to make an overnight trip of it, simple, cosy chalets are available for stays, and the rates are very appealing.
Kanching Recreational Forest and Waterfalls
This park, quite popular with locals in the area, is near Rawang just north of KL. People enjoy taking the trail to the top of the seven-level waterfall, and picnicking and swimming at the pools located at various levels of the falls. Levels three and four have larger areas for gathering, as well as basic picnic gazebos. Though Kanching gets quite crowded during the weekends, it's considerably less busy during the week. Also, the majority of visitors don't venture beyond level four of the waterfall, as the climb is more strenuous.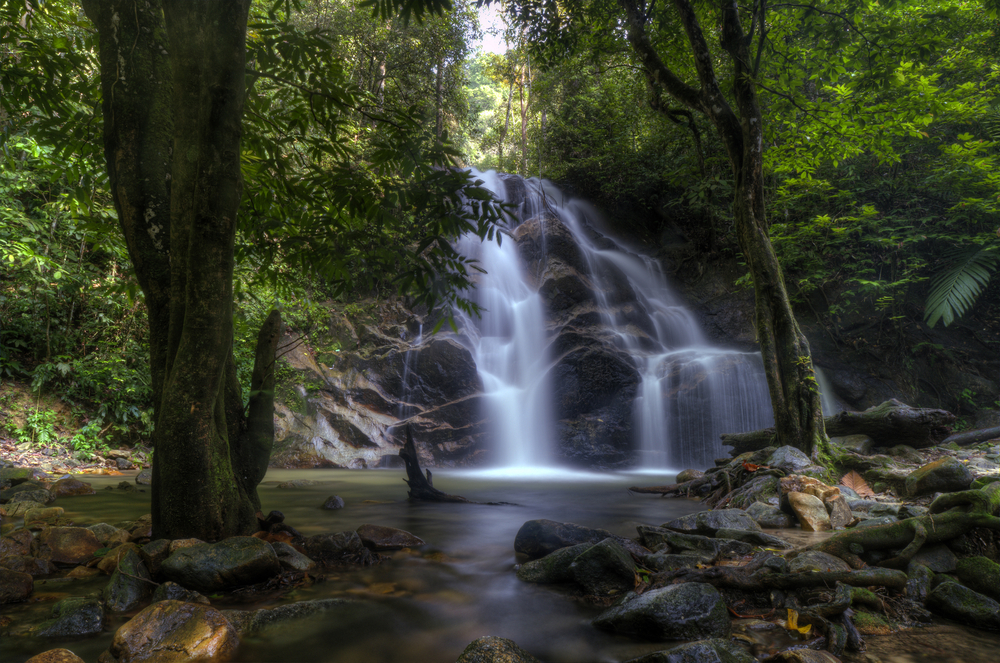 Oftentimes, you can enjoy relative peace and quiet by the time you get to levels six and seven, and the beauty of the cascade is impressive here, too. Both the entrance fees and parking costs are very low (RM1-2), and a number of snack and drink stalls have been set up at the open field area at the base of the waterfall trail. Unfortunately, rampant littering has long been a problem at Kanching, with many of the people there for picnics apparently thinking that leaving all their rubbish behind is completely acceptable. In the last couple of years, however, more trash bins have been placed along the trail, and perhaps a "please don't litter" effort has started to show some results, though there's still a long way to go.
A Wonderland of Digital Lights
Located in Shah Alam, i-City is a curious sort of place, one which may have you puzzled as to exactly why it exists at all. Dubbed a quasi-technology park by some and a straight-up theme park by others, i-City is probably best-known for its forest of colourful lights. There are also a number of rides, attractions, a water park, and what might be the only chance some locals ever get to experience snow!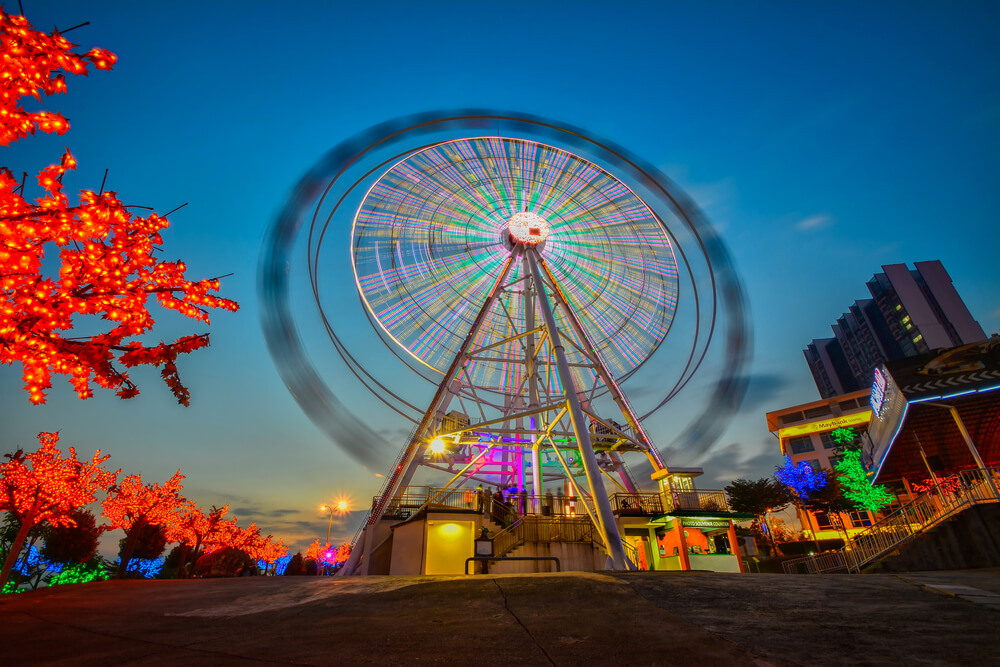 The well-trafficked Snowalk attraction delivers a properly chilled winter wonderland and gives visitors the chance to escape the tropical heat in a big way – they even provide jackets and boots! Entering i-City is free of charge; only the rides and attractions are chargeable. Various promotions and packages are available. To learn more, you can visit their site at iticket.i-city.my.
Pulau Ketam (Crab Island)
Home to a traditional local Chinese fishing community, Crab Island is a fun day trip and yet another chance to get away from the hustle and bustle of the city without venturing all that far. There are no roads or cars to speak of on Crab Island, so once you take the ferry to the island's jetty, transport is either by bicycle or foot. The ferry terminal on the mainland is in Port Klang, just across the street from the KTM Komuter line station (should you elect to go from KL by painfully slow train). There are a couple of different ferry options, each departing multiple times each day, and taking about 30 minutes.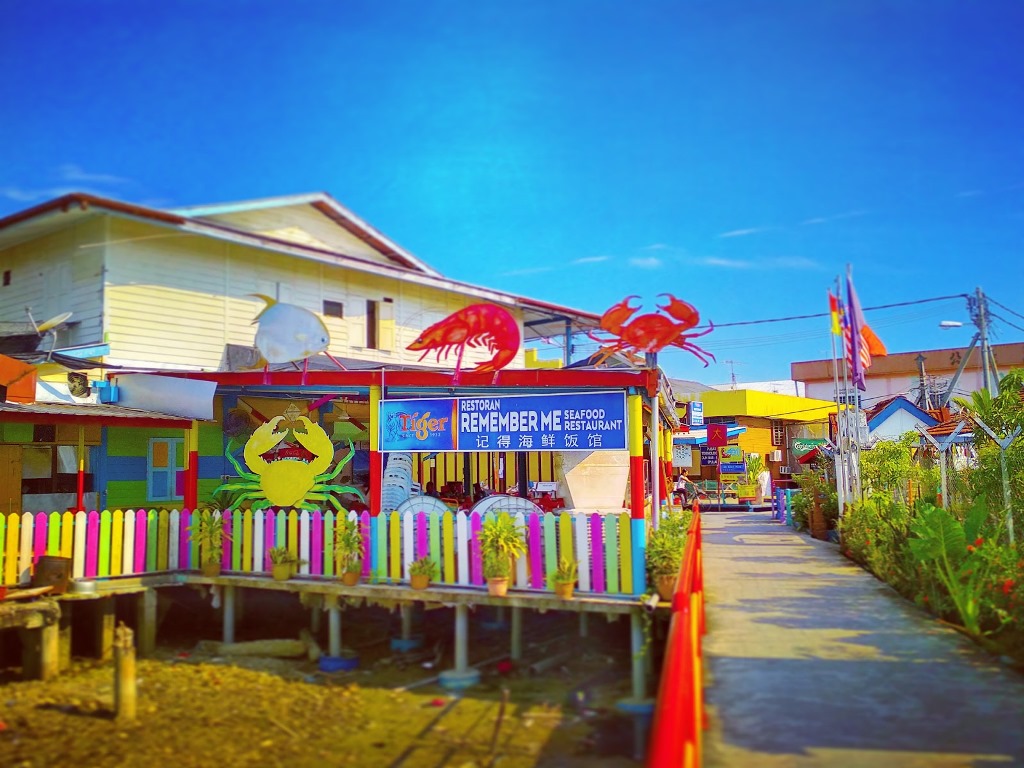 The more recently launched Alibaba boat service is more modern and comfortable (RM18, adult return trip). Once you arrive, you'll find plenty of shops, seafood restaurants, and a couple of colourful temples all within a short stroll. Crabs, prawns, and oyster omelettes are popular treats here, and should you have any inclination to stay overnight, there are a couple of inexpensive two-star hotels available. Alternately, you could get a room in Klang (see the Klang listing below for things to do there), and make the short drive to Port Klang to catch the ferry to the island.
Ostrich Wonderlands
This animal park, located in Seminyih, offers visitors the rather unusual chance to see exotic ostriches, along with turkeys, geese, and guinea fowl, in a relatively free-range setting. The park is popular with children, who also delight in seeing donkeys, ponies, and goats here (pony rides are also available).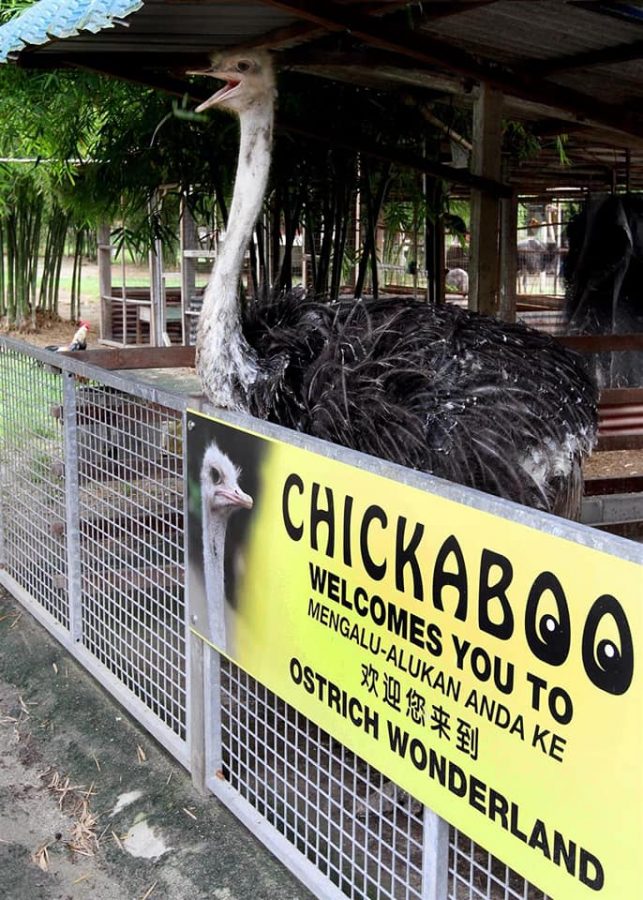 Admission is RM15 for adults and RM10 for kids. Parents need only hope their children don't ask too many questions upon visiting the park, as the facility is run by people in the commercial poultry industry, and the birds seen are largely being reared for their meat – which you can also purchase at the park! To learn more, and to perhaps prep yourself for that yummy ostrich burger, visit their Facebook page here.
Selangor Hot Springs
You might be surprised to learn that the state of Selangor boasts a number of natural hot springs, which have long been reputed to have therapeutic benefits (your mileage may vary, of course). Some of these include Kuala Kubu Bharu, Sungai Serai, Dusun Tua, Selayang, Hulu Tamu, and Kerling Hot Springs. The natural spring water in these places is generally reported to be quite hot, though bearable.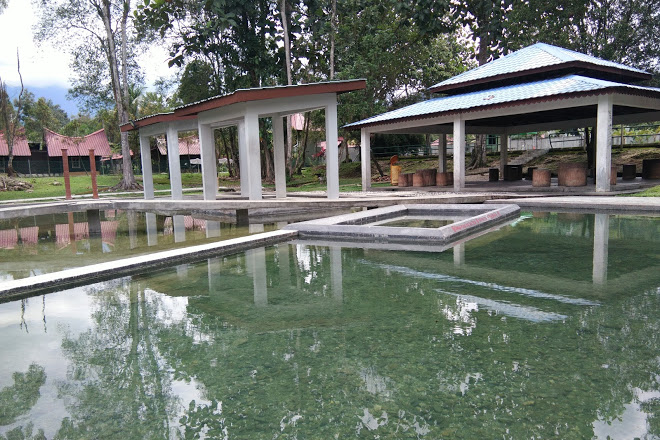 Most of the hot springs have various entries online, often in travel blogs or sites like TripAdvisor, found easily with a Google search. Selayang Hot Springs is probably the most popular and crowded of Selangor's hot springs, and the prospect of stewing themselves in a vat of hot water with throngs of others may be off-putting to some. Perhaps, then, among the more interesting of this lot will be Kuala Kubu Bharu, or KKB, Hot Spring. Little-known, free, and still uncrowded, this little hot spring was discovered just over a decade ago. It's a smallish concrete-lined pool, with a cordoned-off area where the hot spring waters flow into the pool.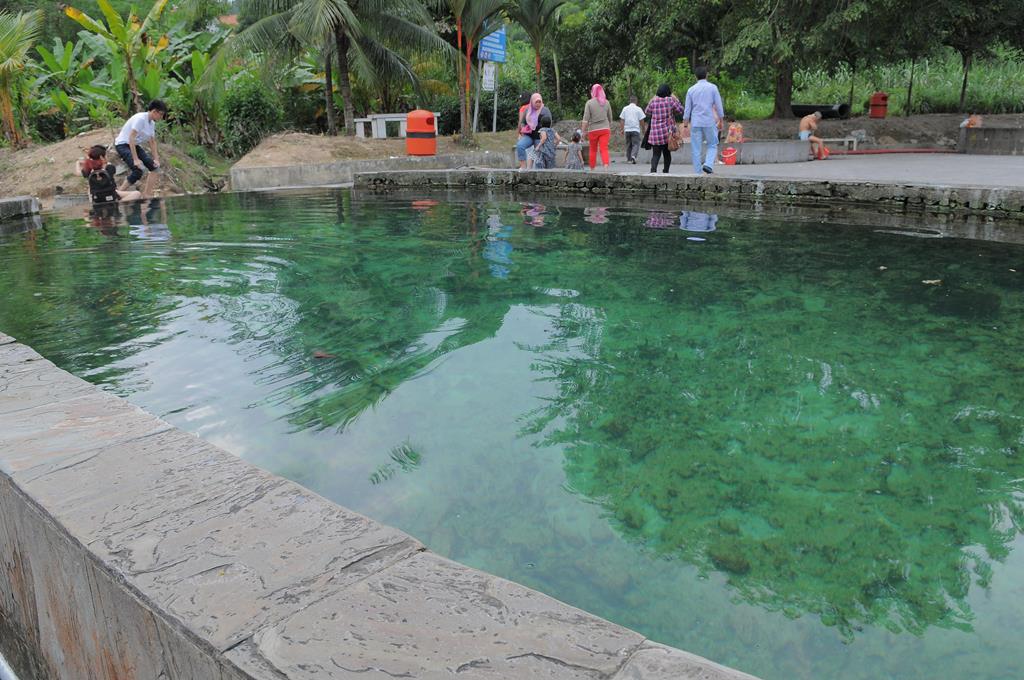 There are a couple of small gazebos for shade, and the hot spring is reportedly open day and night. There are now signposts in KKB township ("Kolam Air Panas KKB"), indicating the route to the hot spring, which is located just adjacent to the town's water tower, an easy landmark to help you navigate. Kerling Hot Springs, in northern Selangor, is larger, better-known, and somewhat popular with area locals. Hulu Tamu is perhaps the nicest of the selection, with upgraded facilities and shelters. Like KKB, entrance to both Hulu Tamu and Kerling is free.
Shah Alam and its Attractions
The state capital, Shah Alam, could support an article of its own, given the number of attractions present here. Among the most popular are the Sultan Salahuddin Abdul Aziz Mosque, known colloquially as the Blue Mosque and easily one of the most well-known mosques in the country. This is Shah Alam's most famous landmark, no surprise that the soaring minarets of the mosque top out at a healthy 142m! Elsewhere, Shah Alam Lake Gardens are the city's answer to KL's version, offering plenty of lush, landscaped trails for jogging and cycling, boardwalks for scenic strolls, picnic and playground areas, and even a seafood restaurant with its deck built over the lake.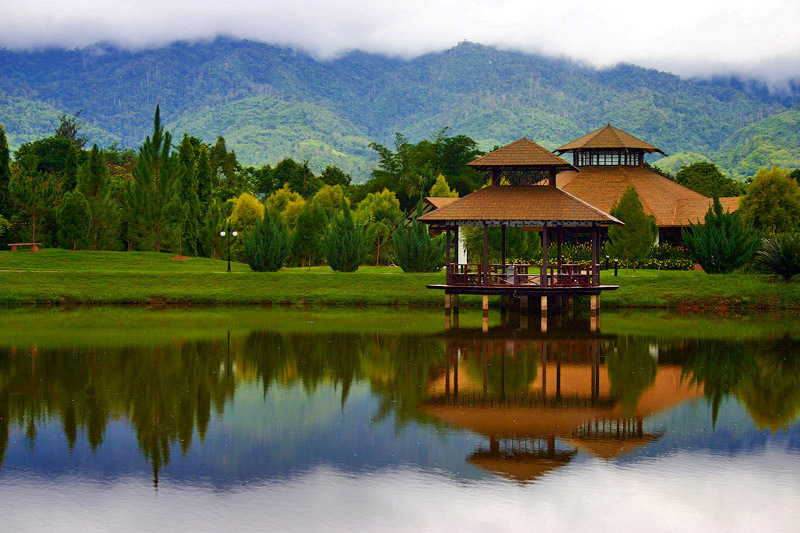 The Shah Alam Gallery offers a range of artwork on display, while next door, the Shah Alam Cultural Park showcases traditional dance, music performances, and handicrafts, along with more modern interpretations of all of these, too. There's the Wet World Water Park nearby, serving up a more modest, and much more affordable, version of larger water parks. Shah Alam's Taman Botani Negara is a sprawling 800-hectare botanic garden boasting well over 400 different species of trees and plants, and offers urban dwellers a terrific day in the forest without ever leaving the city! As a prominent urban centre in Selangor, Shah Alam boasts numerous hotels that would be pleased to welcome you for an in-city getaway.
Klang and its Attractions
Much like Shah Alam, the royal capital town of Klang (and nearby Port Klang) serve up their own panoply of attractions, sufficient to fill several weekends. Klang has a long, rich history, and much of this is reflected in some of the town's more notable attractions, such as the gorgeous Royal Gallery (Galeri Diraja Sultan Abdul Aziz), Sultan Sulaiman Mosque, Royal Mausoleum, and Istana Alam Shah, one of the official palaces of the Sultan of Selangor. Aficionados of elaborate temples shouldn't miss the stunning Kuan Yin Temple, among the most ornate Chinese temples in the country – which is saying something! This temple was initially founded in 1892 and in the intervening decades, has had a number of additions and refurbishments, including the attachment of the adjacent Kai Hong Koo Temple.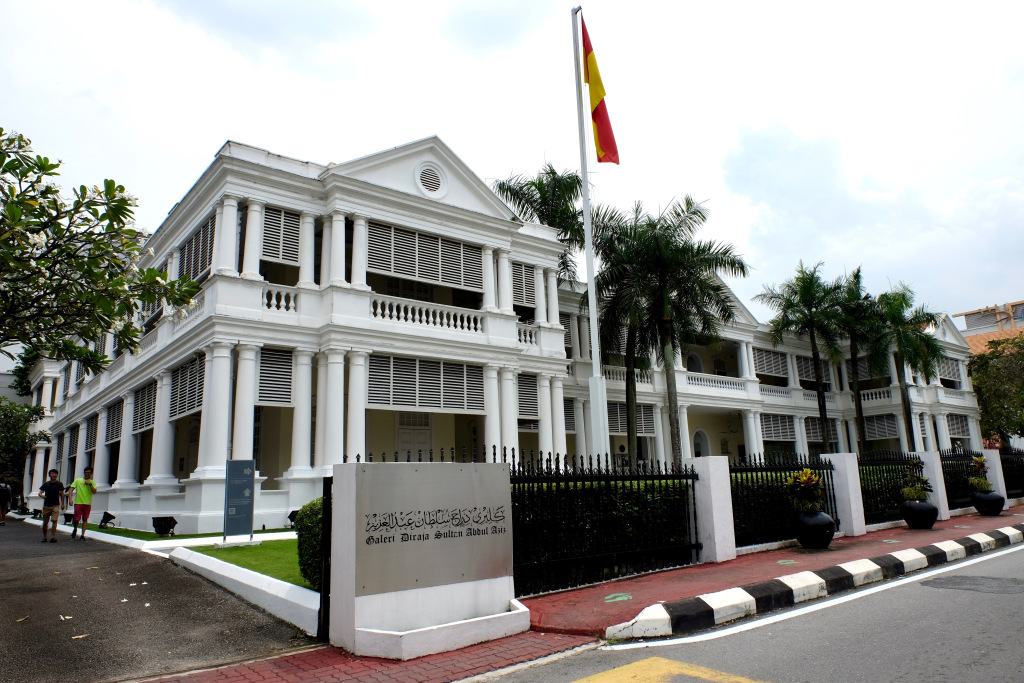 It's probably accurate to say that, given its long history and service as a commercial centre for the state, Klang and Port Klang aren't the most aesthetically appealing towns you may visit. Ramshackle buildings and a general atmosphere of neglect seem to permeate the shoplot-lined streets, as is the case in many semi-urban Malaysian towns. However, as any resident of Klang will attest, there is a real sense of community here, and a charm that belies the initial impression.
And Much More…
This is but a sampling of the many attractions found throughout Selangor. As Malaysia's richest, most populous, and perhaps most uniquely diverse states – at least on the Peninsula – Selangor boasts an eclectic history and a wide range of things to see and do. Stunning mosques, Chinese and Indian temples, charming towns like Sekinchan and Jugra, a handful of beaches, nature parks (Malaysia Agriculture Park and Paya Indah, for example), and of course all the diversions of the city in Subang, Petaling Jaya, and Shah Alam, just for starters, should capably ensure that no one in Selangor should ever kick off a weekend by saying, "There's nothing to do here!"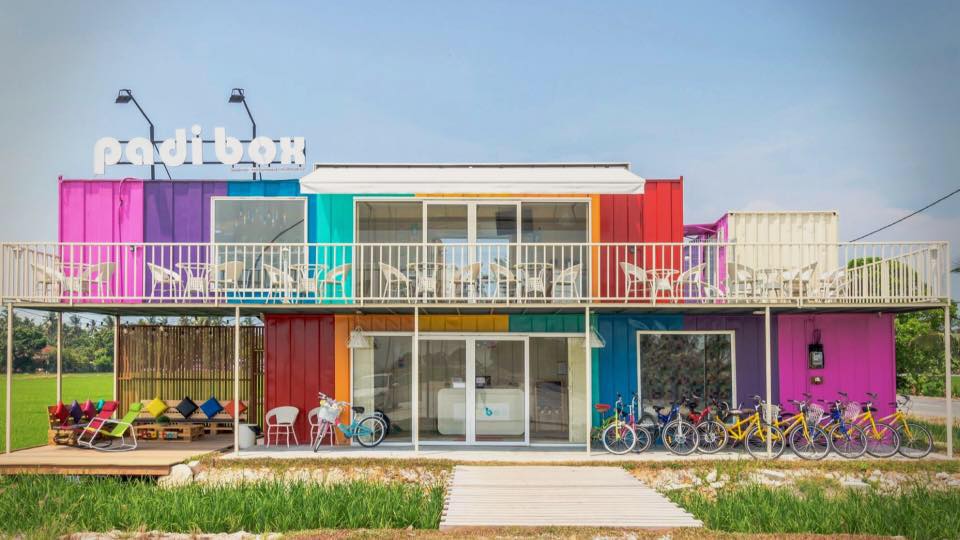 Take advantage of the travel bargains in the market by exploring this dynamic state while the deals last.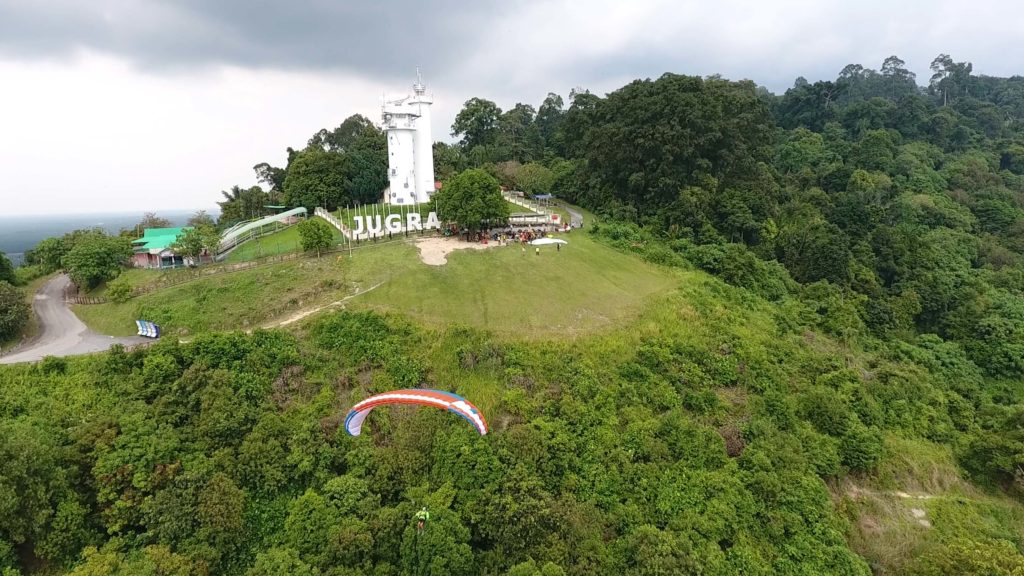 In upcoming stories, we'll look at other domestic destinations, including Melaka, Johor Bahru and Desaru Coast, Langkawi, Penang, and more!
To learn more, check out visitselangor.com and tourismselangor.my.
---
"ExpatGo welcomes and encourages comments, input, and divergent opinions. However, we kindly request that you use suitable language in your comments, and refrain from any sort of personal attack, hate speech, or disparaging rhetoric. Comments not in line with this are subject to removal from the site. "
Comments