It was a wild week that unsurprisingly saw many Malaysians losing all respect for the politicians and political system in their country, with more than a few taking to social media to proclaim "democracy is dead."
It started with Tun Mahathir taking action which made clear that he was not, in fact, going to pass the reins to Anwar Ibrahim, as he had repeatedly promised, and ended on March 1 with his party's President (Tun Mahathir was Chairman) being sworn in as the next Prime Minister by the Yang di-Pertuan Agong, Al-Sultan Abdullah.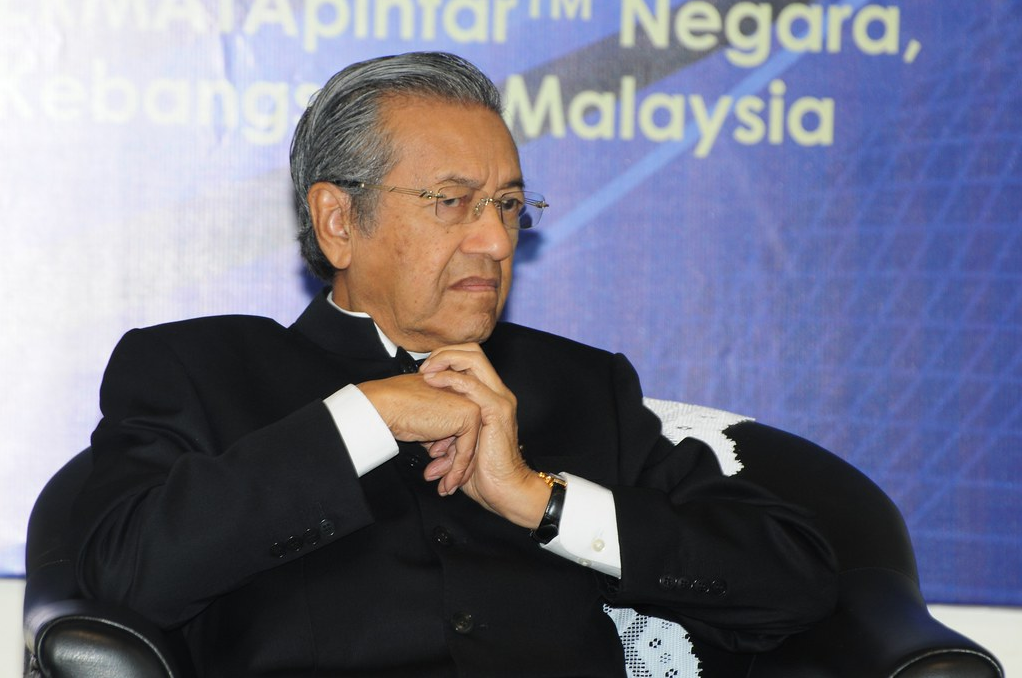 This was surely not what Tun Mahathir had planned when he decided to form a new government which included some members of the opposition, which he called a "Unity Government," – a concept which was promptly derided as not only undemocratic, but largely autocratic, by political observers. In this new system, mind you, Mahathir alone would have chosen his Cabinet, and there would have effectively been no opposition. It was never entirely clear why he decided to advocate for a new government when one was already in place. He stated that he felt this was essential to progress the agenda of the government, but it does seem more likely that he was trying to preclude Anwar Ibrahim taking over as Prime Minister.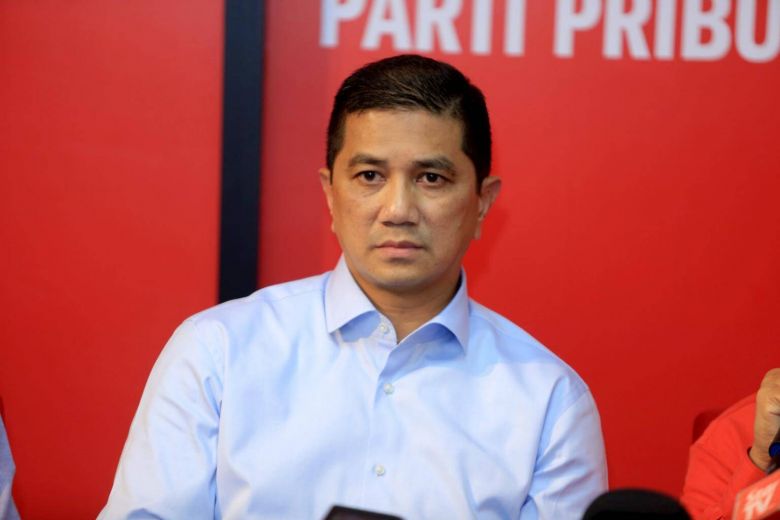 In fact, Mahathir seemed to be siding with Azmin Ali, who was the number two for Anwar's party, PKR. Azmin and Anwar have been locked in an increasingly bitter feud which apparently began when Anwar came out of prison and resumed leadership of his party. Some people suspected that Mahathir favoured Azmin to succeed him, rather than Anwar, although he repeatedly stated that Anwar would be the next Prime Minister. Others wondered if Mahathir was trying to manoeuvre things to set up a path for his son, Mukhriz, to one day become PM. Whatever his true motives, it now seems painfully clear that Mahathir, who the BBC called Malaysia's "master manipulator" of politics, overplayed his hand.
The fears of Anwar's supporters proved true when a meeting was held to create a new 'Unity Government' without involving Anwar. At the same time, Azmin made clear he was leaving PKR and would join the Opposition along with several other members of the PKR party. Reports suggest Azmin played a key role in setting this up.
Mahathir's party also said they would leave the coalition government. However, those at the meeting failed to agree on a new government and Mahathir claimed this was due to the Opposition party, UMNO, insisting that the whole party join the new government, was something Mahathir was not willing to entertain. He wanted to create a new government without any of the senior UMNO members who's positions were tainted with the 1MDB corruption scandal. After the meeting failed to achieve any outcome, Mahathir announced his resignation as Prime Minister and also quit as Chairman of his own political party, although initially his resignation of the latter post was not accepted.
With the resignation of the Prime Minister, the Cabinet was then dissolved, but the Yang d-Pertuan Agong asked Mahathir to stay on as interim Prime Minister. It became clear from his comments that Mahathir was also hoping to become the next (8th) Prime Minister.
The Yang di-Pertuan Agong (King) is responsible for announcing the next Prime Minister, and this is usually a formality with the leader of the group winning a general election.
This time it was a lot more confusing with so many developments unfolding over each other, that the King asked each Member of Parliament to meet with him and state who they wanted to become Prime Minister. This produced no clear winner and Mahathir announced there would be a special session of Parliament to select the next PM. However, several constitutional lawyers said this would be illegal and the decision-making was switched back to the King.
The King then met with other state rulers and various members of the government and announced that Muhyiddin would be the next Prime Minister. This was based on him convincing the King that he had the most support among the MPs. The King is required by law to pick the person who has the support of the most MPs.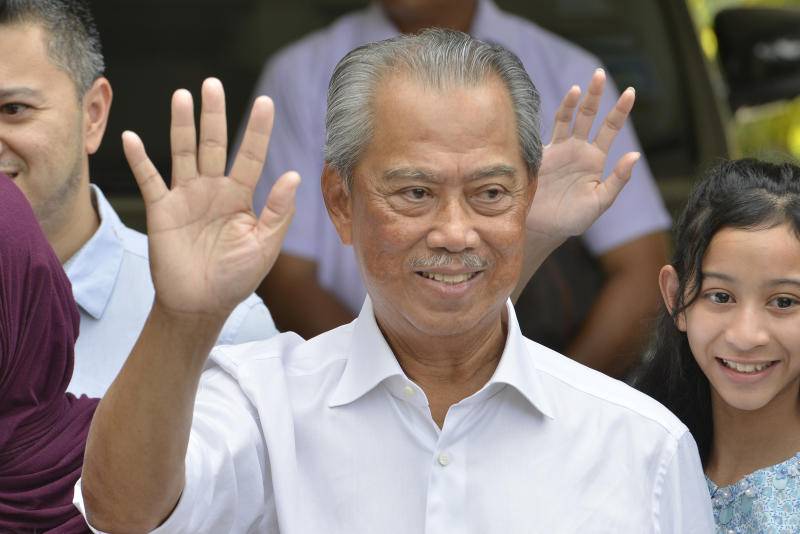 However, Mahathir claims that he has the support of the most MPs (114 of 222) and attempted to see the King with a list of the MPs who supported him. Apparently, however, the King was not willing to see him, and Muhyiddin was sworn in as the country's eighth PM. The hashtag #NotMyPM soon began trending like wildfire on social media in Malaysia.
After the announcement, the leader of UMNO, Zahid Hamidi, came out and said "mission accomplished" which was upsetting to many Malaysians, as they had voted UMNO out of office at the last election. In fact, Hamidi himself is facing 47 charges of corruption, even more than the former Prime Minister Najib Razak (who also offered his congratulations to Muhyiddin and took a few digs on social media at the failure of PH).
Mahathir came out and stated he had been 'betrayed' by Muhyiddin.
The next session of Parliament is due to be seated on March 9, and Mahathir believes that he can then show he has the most support. What is clear is that there will be desperate struggles by both parties to get support in Parliament. It is expected that a lot of "deals" will be cut to get the support of key MPs and also quite possibly a lot of money and promises of favours changing hands. Already, Hamidi's corruption trial, scheduled for today (March 2), has been deferred so that he can meet with Muhyiddin and negotiate to form the new Cabinet.
It is sad reflection on the country's political system that MPs switch sides so easily. To many expats, it is surprising that MPs see no problem in being voted into office as representative of an area and member of one party, then later decide they will join the opposition. In the last general election, the people of Malaysia clearly voted overwhelmingly to remove the previous administration as much as they voted in favour of the new government, but now the previous government is inexplicably back in power.
It will be interesting to see how much support the new Prime Minister has in Parliament when it resumes. There is talk of delaying the start of Parliament, which would mean more time for each side trying to amass more support.
Given the major issues facing the country, this political manoeuvring is, to put it mildly, unfortunately timed, as there are many more pressing issues to be addressed.
It should be noted that the new Prime Minister was Deputy PM under the previous BN-led government, but in 2015 he was sacked by Najib, presumably because he was asking too many questions about 1MDB. His place was taken by Zahid Hamidi, the current President of UMNO.
It remains to be seen what the reaction of the Malaysian people will be. Violent demonstrations are unlikely – as in contrast to some of their neighbours – Malaysians rarely engage in large-scale public disorder. This is, however, an extraordinary development, as the government has effectively been overthrown and changed – in the course of a week – by just a handful of people, without a single ballot being cast, and clearly against the will of a majority of Malaysians, so protests and gatherings would not be entirely unsurprising.
As expats here, though we are oftentimes affected by the political developments in Malaysia, a reminder is in order that foreigners are not permitted to participate in any sort of political gatherings or demonstrations. For now, we can only sit back and watch as the saga continues.
---
"ExpatGo welcomes and encourages comments, input, and divergent opinions. However, we kindly request that you use suitable language in your comments, and refrain from any sort of personal attack, hate speech, or disparaging rhetoric. Comments not in line with this are subject to removal from the site. "
Comments