There would be a lot of pushback from whisky purists if you tried to characterise the current era as the 'golden age of whisky' — many consider that time to have long since come and gone — but what cannot be denied is that we are now living in a time where whisky is enjoying a renaissance and growth curve seldom seen in its history.
With waves of new aficionados, new markets opening up, and these spirits being distilled in countries not historically associated with whisky, it may not be a golden age, but it's certainly paying the bills like never before. And with that influx of spending, the industry is emboldened to take risks, try new things, and stretch the limits of tradition. So in that sense, perhaps this really is a special time in which to live as a whisky enthusiast.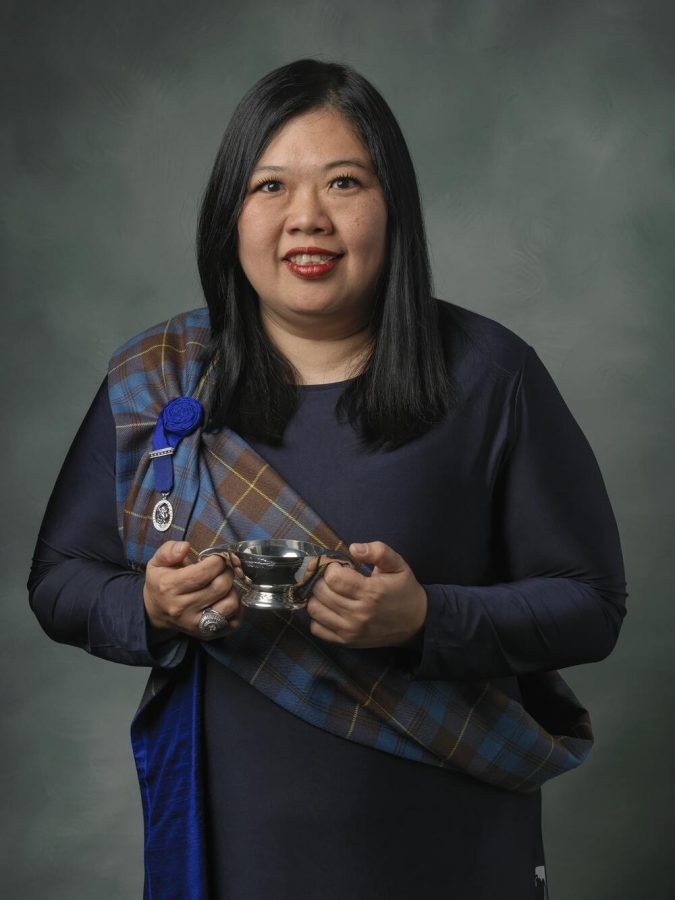 Here in Malaysia, whisky appreciation has undeniably soared in the last decade or so. Recent years have seen the advent of speakeasy bars and whisky lounges aplenty, tasting events big and small, whisky clubs, you name it. Many elements have contributed to this growth and maturation, but few individuals have been as instrumental to whisky's rising fortunes in Malaysia — certainly in Greater KL — than Shareen Yew.
Maiden of the Malt
Shareen could be called Malaysia's First Lady of Whisky, and it wouldn't be much of a stretch. Of course, such a title isn't a real thing, but Shareen was not long ago honoured with a genuine title that conveys the exact same sentiment. In April of this year, Shareen was formally named a Keeper of the Quaich, an exclusive international society that, in its own words, "recognises those that have shown outstanding commitment to the Scotch Whisky industry."
Their charter further notes,
"The society recognises outstanding achievement in those who work, write, or evangelise about Scotch Whisky by honouring them with the title Keeper of the Quaich."
But more on that later. I recently sat down with Shareen, whom I've known for many years, to ask her about the journey that introduced her to the world of single malts and to get her story on what it was like being accorded such a high honour by the Scotch whisky industry.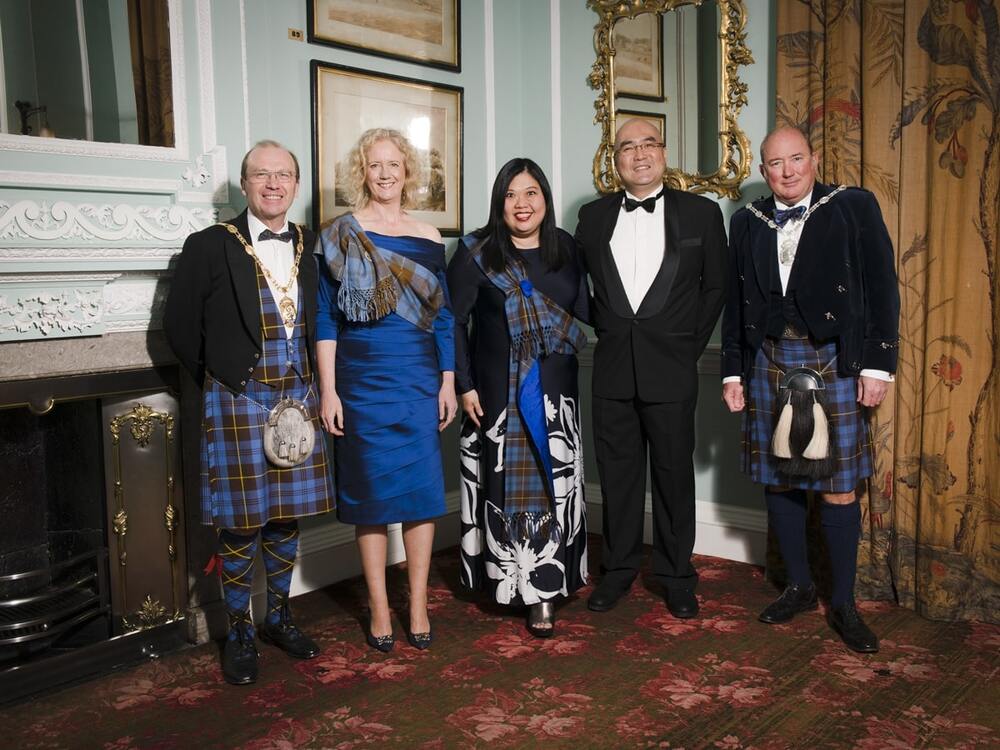 A Port Dickson native, Shareen grew up by the sea before being sent to school in Singapore when she was a young girl. A few years later, when Shareen was just 13, her mother left home, and along with her brother and sister, Shareen was raised by a father she fondly characterises as "incredible."
Like most kids, she went through many career aspirations, at various times while growing up wanting to be a doctor, a lawyer, an architect, and a marine biologist. Along with being an accountant, the first three choices were among the four careers stereotypically considered as acceptable for children of Malaysian Chinese families to pursue, but, as Shareen noted with a laugh,
"My family rejected marine biology on my behalf straightaway. I was told it wouldn't pay the bills!"
So off to Nottingham University in the UK she went, on a path to law school, but at the last minute, she wrote to the school to change her course of study to pharmacy. "And so," she told me to my surprise, "I am actually a registered pharmacist."
The jokes almost wrote themselves at that point, because the prescription Shareen most frequently dispenses nowadays is a dram of single malt whisky.
But how did it come to that? She laughed and agreed. "Of course I never imagined being in the whisky business," she confessed. "It's not really something you grow up as a child wanting to do." Probably a good thing, I thought, that not many 11-year-olds want to pursue a life in distilled spirits!
So of course I had to ask how she got off of drugs and into alcohol – told you the jokes wrote themselves – and as it does for many of us, Shareen's life changed direction while she was at university. "My first exposure to whisky was as a student," she recounted. "Like most students, I had more money at the beginning of term than at the end, so one day I chanced upon a Glenfarclas 10 year old. It was a real treat, and apparently term was just underway, because I had enough to splurge on it."
That sherry cask-aged single malt would prove both providential and transformative. "Every whisky lover, every single malt aficionado has one whisky that got them hooked," she explained. "For me, it was the Glenfarclas 10. I tried it on the recommendation of a friend of mine and immediately thought, 'This is really good!'" Suffice it to say, that chance experience definitely altered her life's trajectory in ways she had never imagined, but it also proved to be rather serendipitous, too, as she explained.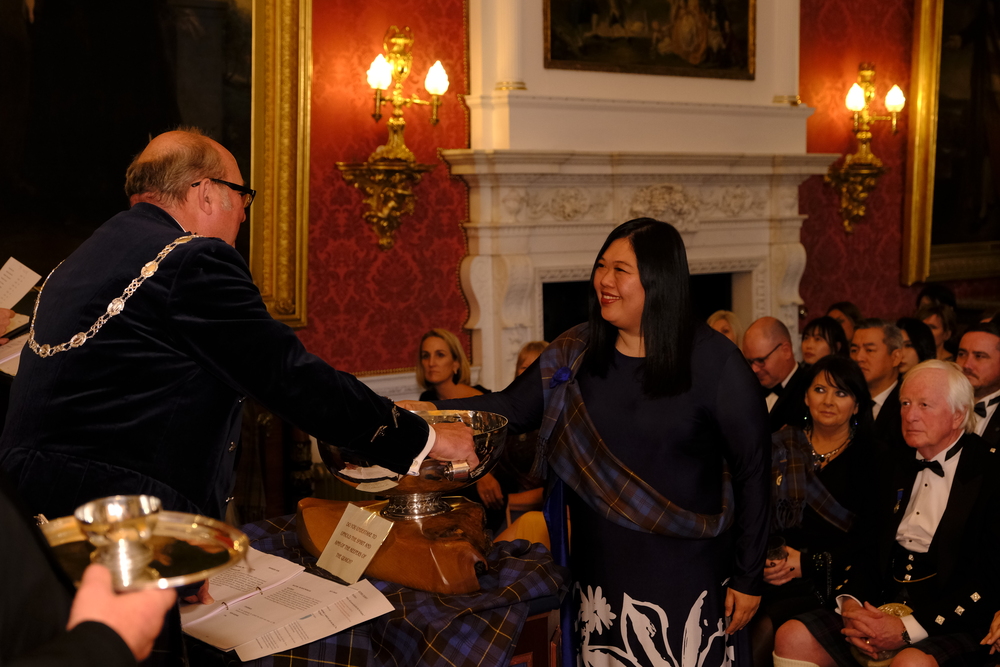 "Funny story, really," she began. "Years ago, I was speaking to the owner of the Glenfarclas Distillery, John Grant and told him that the Glenfarclas 10 had been my 'hook' when I was in Nottingham all those years ago. He told me that around that time, Glenfarclas wasn't really available much outside of Scotland and perhaps London. But John races antique cars, you see, and the only garage that serviced this particular car of his then was in Nottingham. So every time the car required service, he'd have to go to Nottingham, and while he was there, he naturally did some sales. So that was the only reason that Glenfarclas whiskies were selectively available in Nottingham, with that special bottle I tried ending up in my local bar!" A sign from above that whisky was destined to be her path? "Surely so!" she laughed.
A Growing Market
In 2000, when single malt whisky was still barely a thing in KL bars, Shareen launched an import business and a specialty store creatively (and cheekily) called Single and Available. It was a fledgling industry then, to be sure. "When I started selling single malt whiskies in Malaysia," she told me, "even an appreciation for wine was just starting out. Restaurants and bars were only just beginning to stock wines in any real way. As for whiskies, the first to be exported to Malaysia were the blends. That was what Malaysians understood whisky to be."
Now, she explained, things are different. "Today, it's wonderful that when I give a talk on whisky, I no longer have to start it with, 'What is a single malt and how is it different from a blend?' Today, my talks are on the appreciation of different single malts, investing in whisky, collecting fine whiskies, visiting distilleries, or even buying casks of whisky. To me, that is progress right there!"
So the market in KL is growing and maturing, but is it only Scotch? After all, whisky is made all over the world. Shareen talked about that, too, noting, "When I first started in the business nearly 20 years ago, the Japanese whiskies that are all the rage now were barely just coming into the world market. They were unfamiliar whiskies from relatively unknown brands, and were certainly nowhere near the prices we see today. And beyond Japanese whisky, which is enjoying widespread popularity now, other whiskies are making their move, too. I remember being presented with a crystal decanter of 12-year-old whisky many years ago from a little-known Australian distillery called Sullivan's Cove.
Well, that whisky is now so sought-after, it's hard to find in the market. Last year, I visited a fabulous distillery outside of Cape Town, South Africa, which makes the Bain's and Three Ships whiskies. And just recently during a presentation, I found myself discussing at length the merits of Bhutanese whisky! Clearly, a lot has changed in the market in the last two decades!"
But does that mean Scotch whisky is under threat from all these relative newcomers? Shareen doesn't think that's necessarily the case. "I think it's just expanding the market overall," she explained. "When the Japanese whisky craze hit Malaysia, what we found was that it wasn't like Scotch whisky drinkers were suddenly swapping from Scotch to Japanese whisky. Instead, a whole new pool of people entered the market, people who weren't drinking whisky before who were now drinking Japanese whisky. And just like dedicated Scotch drinkers are 'experimenting' by drinking other whiskies, the same thing happens when the Japanese whisky drinkers — or other world whiskies — expand their horizons and experiment with Scotch."
A High Honour
Earlier this year, Shareen learned she had been nominated by the parent company of Glenfarclas distillery to be a Keeper of the Quaich (pronounced 'quake', describing a 17th-century Scottish drinking vessel with a shallow bowl and flat handles), truly an honour in and of itself. When the nomination was accepted, it became a truly toast-worthy moment. "I was in 61 Monarchy that night," she recalled, "and I got the call telling me that my nomination had been accepted by the Board of Keepers. We definitely raised our glasses to that news!"
New Keepers are inducted twice yearly at a banquet in Scotland. Shareen recounted her experience at the Spring Banquet: "My husband and I, together with George Grant and Ian McWilliam of Glenfarclas, drove from the Glenfarclas distillery south to Blair Castle which is in Blair Atholl, very near Pitlochry. As we were pulling into the Killiecrankie Hotel, where we were going to stay, we bumped into Michael Urquhart of Gordon & Macphail, who is on the Management Committee of The Keepers of the Quaich. So we all arranged to meet at the bar of the hotel and to head to the Spring Banquet at Blair Castle together. This was a good thing because there was all kinds of chaos happening for me, mostly with getting the sash, made in the Keeper Tartan, to stay in place. Somehow, I took longer to get ready than the men who had to get the kilts with full regalia on!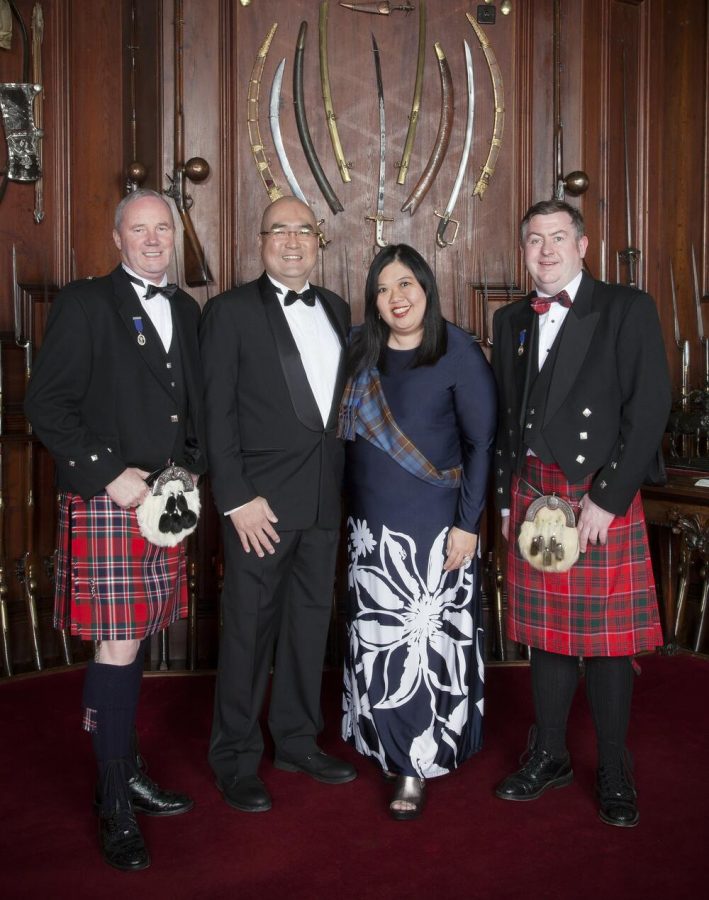 "The actual ceremony is done in a separate hall where you name gets called and a citation that details the work that you have done to promote the Scotch whisky industry is read out. The citation was read by Fraser Thornton of Distell, I don't have a copy of the citation, but I remember him starting with, 'Everyone who's in this business in Malaysia knows Shareen!' which made me smile. I then had to put my right hand on the Grand Quaich and take an oath to 'uphold the spirit and the aims of the Keepers of the Quaich' in front of the Chairman, Mr Peter Prentice, after which I was presented with a Quaich by Michael Urquhart. There is a roll book with all the names of Keepers on stage, which you have to sign, followed by the presentation of the medal. It was all very humbling, and it was obviously a really great night."
For Shareen, the honour accorded that evening was unique, for there are only six Malaysians in the Keepers of the Quaich, and only one female Keeper from Malaysia — Shareen herself. After two decades in the business, however, she seems to take it all in her stride. "If I'm just doing this for awards and honours," she said, "it doesn't make any sense. I never set out to be a Keeper. Of course it's a great honour, and something that's very nice to have, but in the end I enjoy the work, and that's why I do it. I love the business, I love whiskies, and that's what it's all about."
Shareen's whisky shop, Single and Available, is in Bangsar Shopping Centre. They regularly host informal 'Whisky Fling' evenings (usually the first Wednesday of the month) for guests to sample flights of specially curated whiskies. Follow the store on Facebook at Single and Available Whisky Shop.
*This article was first published in Senses of Malaysia (Oct/Nov/Dec 2019 edition). To subscribe for more content like this, click here.
---
"ExpatGo welcomes and encourages comments, input, and divergent opinions. However, we kindly request that you use suitable language in your comments, and refrain from any sort of personal attack, hate speech, or disparaging rhetoric. Comments not in line with this are subject to removal from the site. "
Comments