Like many people, I suppose, I've been handling the Movement Control Order reasonably well over the last month and a half. In addition to working from home, I've tackled some overdue home projects, gotten creative in the kitchen, caught up on a large slate of movies and series, and frankly, consistently kept my hands the most scrupulously clean they've ever been.
So on the whole, it really hasn't been a miserable lockdown, but the things about my "pre-pandemic life" I think I miss the most are regular social activities and travelling. Specifically, I've been thinking about my recurring trips to Langkawi, and that's something I'm definitely looking forward to resuming. But there are other places I want to go, too. I assume that many of us, once we start travelling again, will initially keep most of our leisure trips domestic. The various border policies and closures of so many different countries, coupled with a pandemic that's still forcing abrupt changes (not to mention the reduced options for flights) make international travel a risky venture for the immediate future.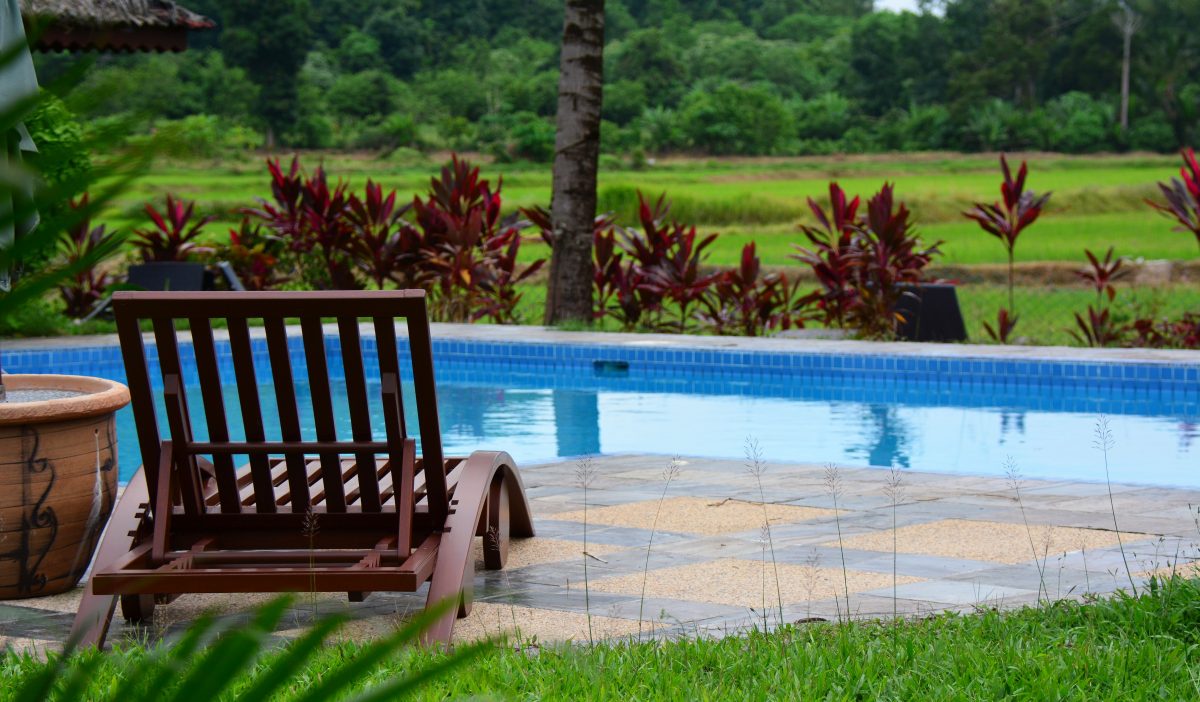 Fortunately, here in Malaysia, we have a number of genuinely appealing getaway destinations that don't require us to wander terribly far from home; many can be easily reached by car. Here are some of the places on my list to visit or revisit, once we are able to do so. Maybe some will inspire you to start planning your own post-lockdown escape!
Cherating
Located on the east coast of Peninsular Malaysia, Cherating is an easy three-hour drive from Kuala Lumpur. The beaches here are not the best, and indeed largely not suitable for swimming, but if you like relaxing walks along a golden, sandy beach with waves from the South China Sea crashing on the shore, this is your place, and chances are good you'll largely have spacious patches of beach to yourself. Cherating is many things, but overcrowded isn't one of them!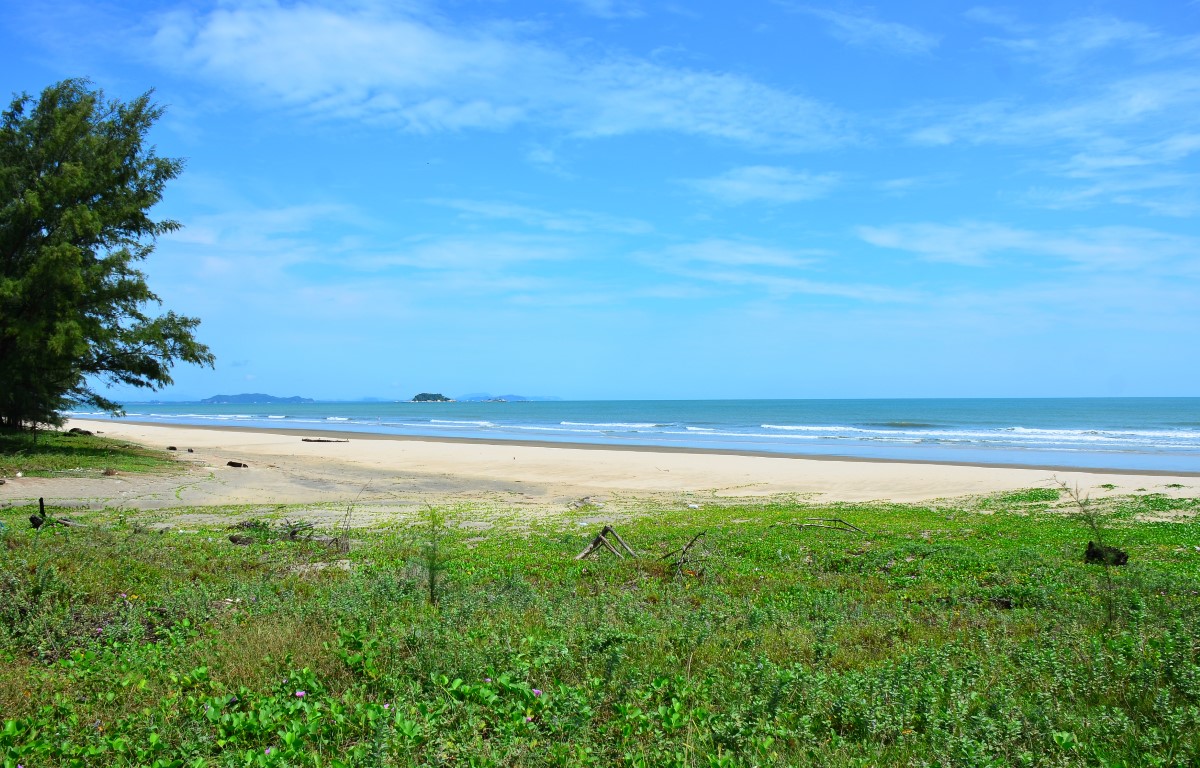 There are a few places to stay here, but two of the best choices are The Kasturi, a locally owned boutique resort that caters equally well to couples and families, and Club Med Cherating Beach, which is of course a well-known all-inclusive resort concept. The Kasturi, a fairly new resort, even offers beautiful private pool villas, and the eco-friendly approach taken by the property is very much appreciated, making this an easy place to recommend.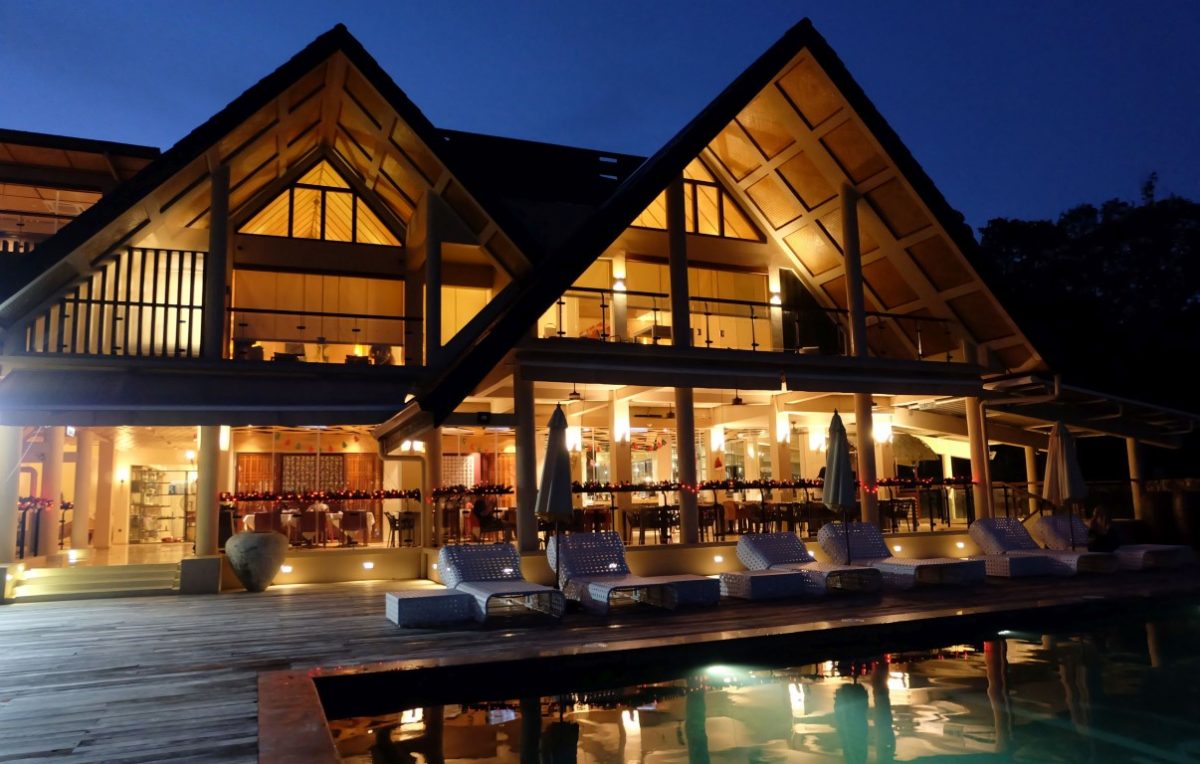 Cherating also boasts an informative and well-run turtle sanctuary (though it's admittedly more geared towards actually doing the conservation work rather than entertaining visitors, so manage your expectations accordingly), and the village of Cherating Lama has a number of small, casual seafood restaurants. It's all very local, and quite enjoyable. Kuantan is just a short drive up the coast, as well, should you want to extend your east coast exploration.
Perhentian and Redang Islands
Despite having lived here for many years, I still haven't been to these islands, which are among Malaysia's most idyllic. Part of it is down to ease of access – or lack thereof, more specifically. It's just easier to get to places like Langkawi, Melaka, Ipoh, and, in the past, Tioman Island (back when Berjaya Air offered direct flights to the island from Subang Airport). But to get to Perhentian or Redang, it's a rather more convoluted journey. It's not hard, mind you, just requires a few more steps. Most people fly to Kuala Terengganu or Kota Bharu, get a ride from the airport to the jetty, and then a boat to the island. Some choose to drive to the jetty, which can easily be a five- to six-hour sojourn. The boat ride from the mainland can take from 30 to 90 minutes, depending on jetty used, the speed of the boat you choose, and the condition of the seas.
However, once you get to any of these islands, they're quite breathtaking. Beautiful waters, white sand, swaying palms… pretty much the quintessential tropical island you'd see in a postcard. BuBu Resort, located on the smaller of the two Perhentian Islands, is a firm favourite (and it's right on the island's best beach, too). Other well-regarded properties include Mimpi Perhentian and Alunan Resort, also on the small island. On the larger island, Perhentian Island Resort and The Barat are good choices. On Redang Island, meanwhile, The Taaras Beach & Spa Resort and Laguna Redang are among the two most popular places to stay.
Ipoh
I'll never tire of weekend trips to Malaysia's second-most famous food capital. (No prizes for guessing who's in first place!) Two hours by car or train from KL, Ipoh offers great food, plenty of history and old-town charm, and some of the nicest urban scenery around, as the city is spread amid forested limestone hills and cliffs. If you stay in the heart of the city, Weil Hotel offers a passable semblance of big-city comforts that rank among Ipoh's best, and in addition to being adjacent to a large mall, it's also within easy walking distance of Ipoh's delightful Old Town, with its numerous white coffee kopitiams (Kedai Kopi Sin Yoon Loong is highly recommended), street food vendors, traditional shophouses, a handful of artworks and murals, and plenty of little local eateries where you can have everything from Ipoh hor fun to steamed chicken and "snow beer" – an Ipoh specialty. (Don't ask, just drink.)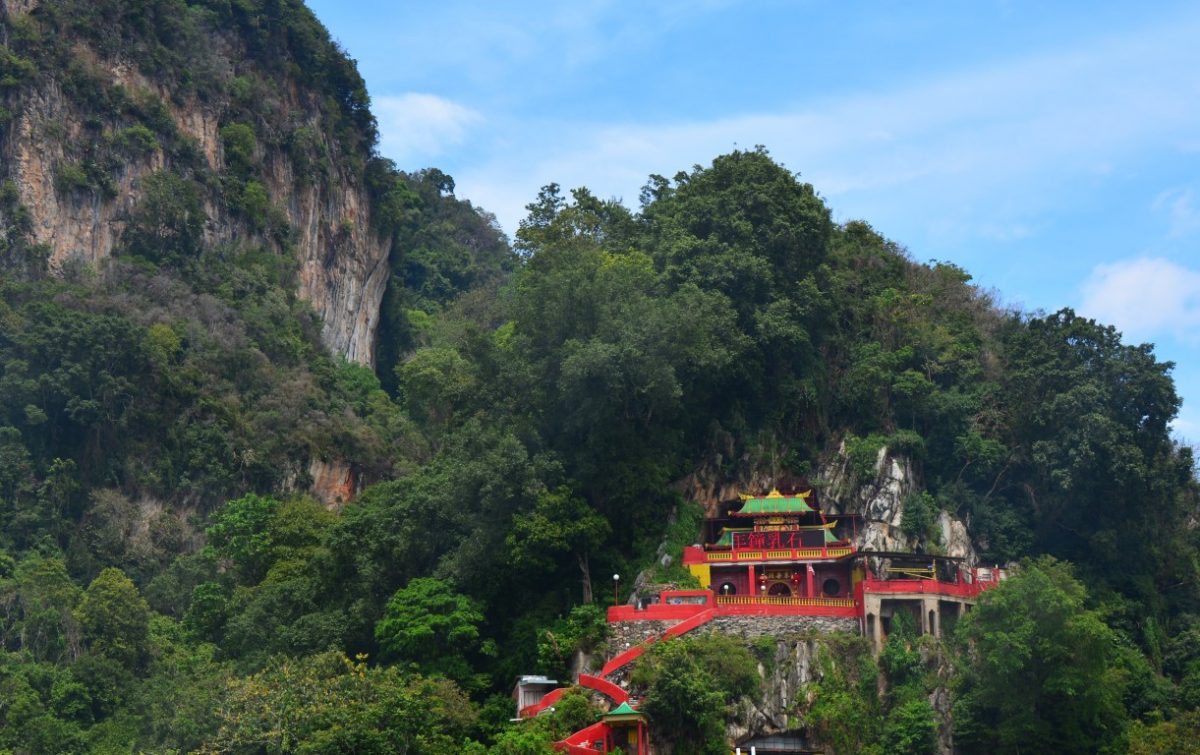 Outside the city centre, you can visit cave temples (Perak Tong, is the most well-known, but Sam Poh Tong and Ling Sen Tong are also worth a look), the unfinished Kellie's Castle, Ipoh's beautiful railway station, and enjoy a local-style meal at a food court. If you're staying outside of the city itself, The Haven offers apartment-style accommodation adjacent to a lovely lake and limestone mountain. Of course, the opulent Banjaran Spa and Resort is here, as well, if you're in need of some pampering.
Pangkor Island
It's been years since I've visited Pangkor and its privately owned offshore island, Pangkor Laut, so this may be a good time to return. The main island was recently gazetted as a duty-free zone in a bid to boost its tourism appeal, though this status doesn't apply (yet) to alcoholic beverages. Still, for a west coast island, Pangkor offers some appealing beaches, inexpensive eateries, and a small-town, laid-back vibe. Though it's a sizeable island, most of what anyone wants to reach can be accessed by foot or bicycle. Guesthouses, chalets, and small resorts are offered on Pangkor, and accommodation prices here tend to be very affordable.
As for Pangkor Laut, the tiny island is home to just one luxury resort owned by YTL, among the best in Malaysia, so if you're feeling the need to indulge and escape, this is as good a place as any. They have all-inclusive packages that are attractively priced especially for Malaysian residents, too – including resident expats – and are waiving the 6% tax for travel through the end of August 2020. Both islands are reached by boats departing from the jetty at Lumut, three hours by car from KL.
Cameron Highlands
Seldom does a year go by without a trip to the Cameron Highlands. Admittedly, the area is getting less and less appealing in some places, owing to what can only be called industrial agriculture. But if you take the old route (the exit from the highway is near Tapah), going past the Lada Iskandar waterfall, you're spared most of the visual horrors that are largely on the "back side" of the Highlands. This is effectively the first thing of Cameron Highlands you see when taking the newer route from the Simpang Pulai exit, and I definitely don't recommend it. It's about a three-hour drive to the first of the three towns comprising the Highlands, namely Ringlet, Tanah Rata, and Brinchang (in that order, when going on the "old" route). The newer route isn't really any faster, it's just less tortuously winding.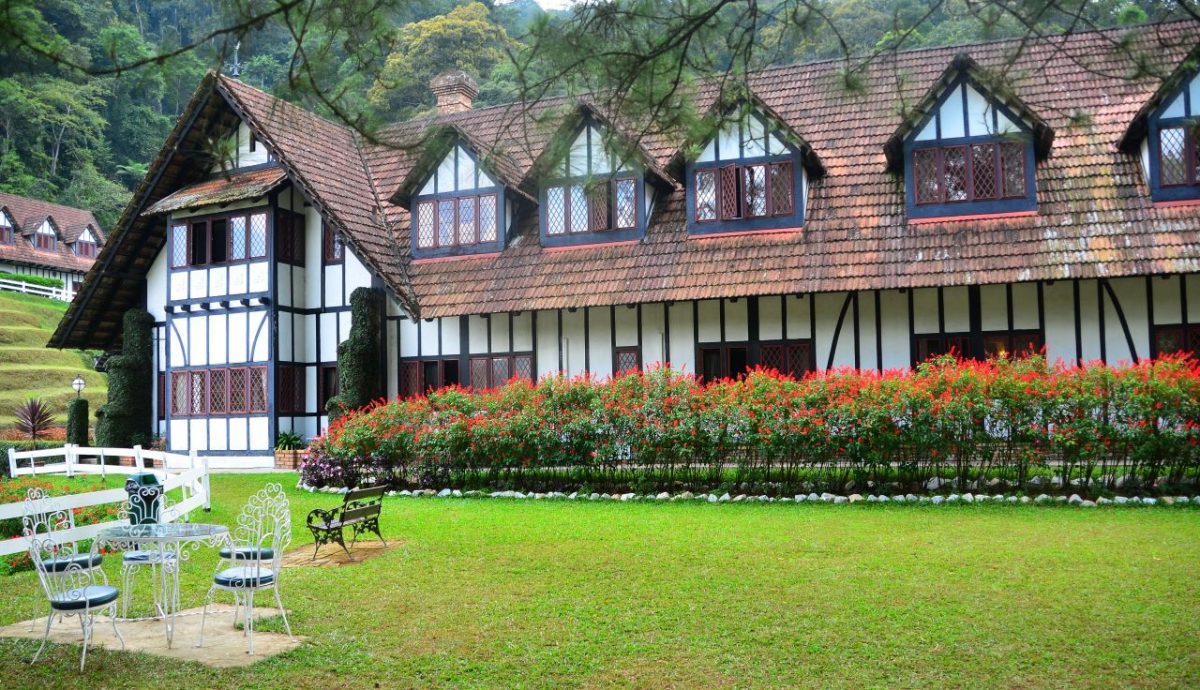 Once here, check in to a room at The Lakehouse or The Smokehouse for a true taste of colonial-era finery. Afternoon tea on the terrace or in one of the stately common rooms of either of these hotels is a must, and all the usual Cameron highlights are recommended, as well – visiting the tea plantations, picking strawberries, and taking hikes. (Just don't vanish like Jim Thompson, the most famous of all Cameron hikers, did.) If you're staying at The Lakehouse, they can also arrange a fantastic DIY wood-fired BBQ dinner on the breezy terrace, which is a stellar way to wrap up any day in the Cameron Highlands.
Langkawi
Probably Malaysia's favourite holiday island getaway, Langkawi hasn't ever quite reached its full potential, but it still has a lot going for it. There are good beaches, loads of duty-free shopping, a nice selection of both local and international dining, and the chance to poke around in Asia's first UNESCO-inscribed global geopark, a 550 million-year-old natural wonderland. Langkawi also boasts some of Malaysia's most luxurious hotels and resorts, and though it's admittedly a little bit touristy, the cable car and mountaintop SkyBridge, a curved, cable-stayed pedestrian bridge, are definitely worth checking out.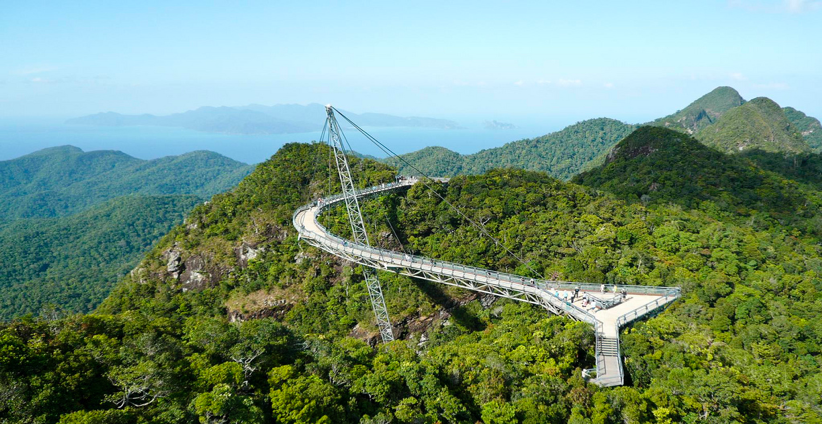 Enjoy a meal with friends at the popular Wonderland seafood kitchen near Kuah, where meals are delicious, inexpensive, and unpretentious. If you want a posh meal, head straight for The Danna and book a table at Planter's restaurant, surely the only place in Langkawi where you can order Chateaubriand or Beef Wellington!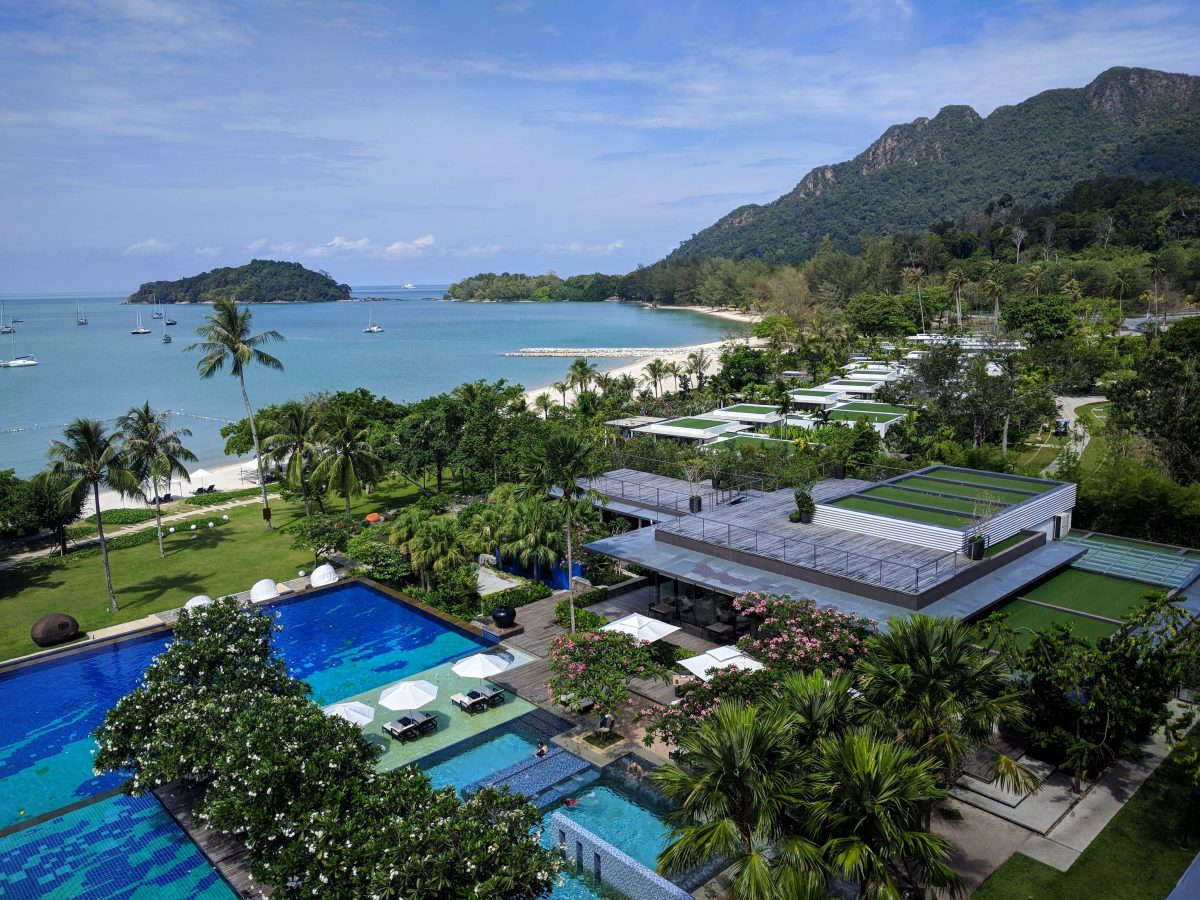 The entire range of accommodation budgets is on offer here, from dodgy rooms well under RM100 in the main town of Kuah to opulent private villas costing several thousand ringgit per night. Some great top-end choices for hotels and resorts include Malaysia's top-ranked hotel, The Danna (Telaga Harbour), as well as Four Seasons Resort (Tanjung Rhu), St. Regis, The Andaman, Ritz-Carlton, The Datai, and the venerable Westin Langkawi near Kuah, still an outstanding destination resort after these years. If you're on a budget, the Bayview and Langkawi Seaview hotels in Kuah offer midrange stays, and won't dent your wallet too badly. Locally based hotel titan Berjaya has a nice, sprawling resort near the cable car that has family-friendly rooms and chalets covering a wide range of budgets. The best four-star options are probably found in Pantai Tengah, with the fairly new twin offerings of the Aloft hotel (with a great breakfast spread) and, just across the street, the hip and cheeky Dash Resort, perhaps Langkawi's most funky, Instagrammable hotel.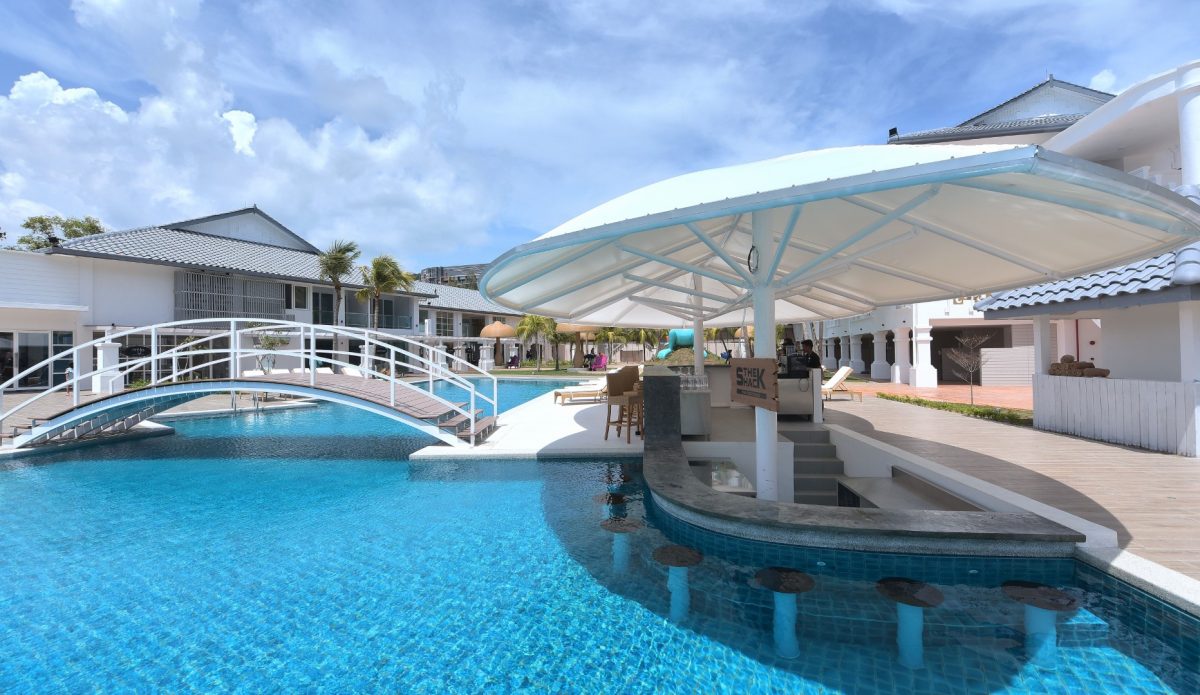 If you want to stay on the island's most popular beach, Pantai Cenang's nicest offerings are probably the boutique Casa del Mar (consistently rated among Langkawi's most romantic hotels) and the spacious Meritus Pelangi Beach Resort, which, like Berjaya, boasts a fairly eclectic range of rooms and suites. The top choice for me, though, has to be Sunset Valley Holiday Houses. Almost smack in the middle of the island, this self-catering B&B-style resort is not far from anything and the sense of peace and serenity here is palpable. With six meticulously restored Malay kampung houses and a sparkling clean pool sited in a landscaped garden, the small resort sits on the edge of a vast expanse of rice paddies stretching seemingly to the Machinchang mountains and horizon beyond. If you're looking for a getaway that lets you really unwind, this expat-owned slice of island paradise is the ideal place for travellers who are content to take care of themselves in a comfortable, relaxing, and idyllic setting.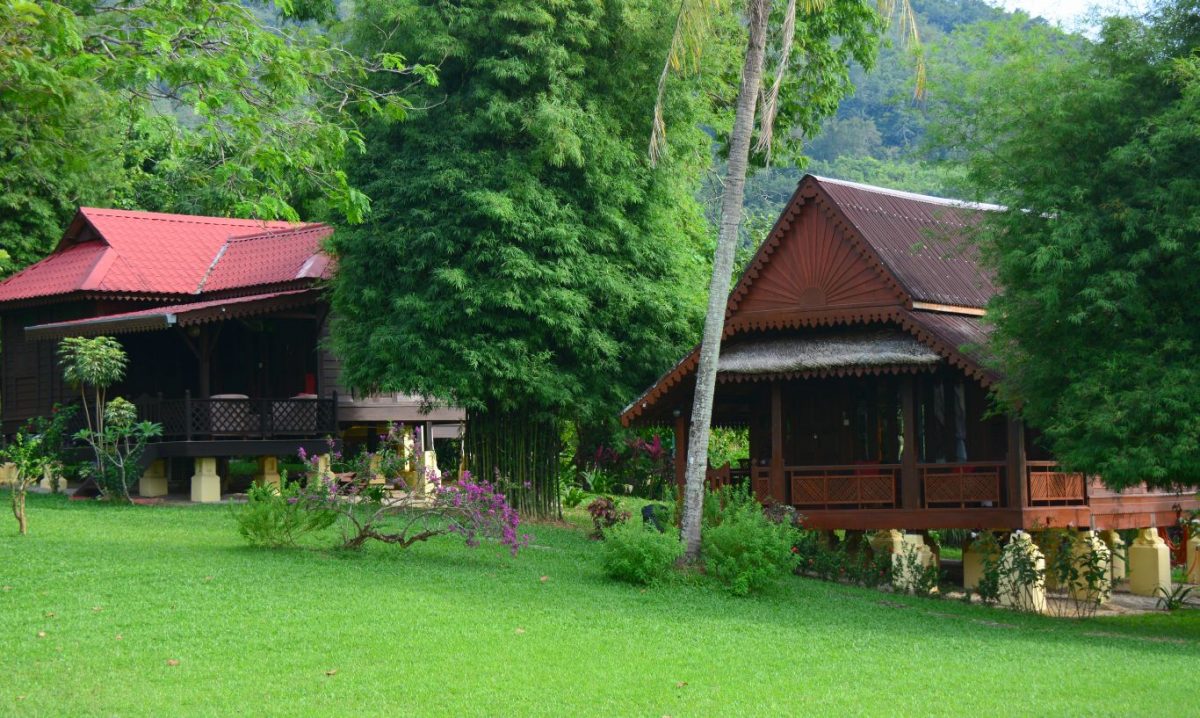 With any luck, I'll manage to get all of these destination boxes ticked by the end of the year. They're all domestic, and most are so near and easily accessible, weekend trips are a breeze. I'm sure I'm not alone in saying that the pandemic and the weeks of self-isolation have nurtured in me a renewed appreciation for local travel, one I certainly plan to capitalise on as soon as it's safe and practical to do so!
---
"ExpatGo welcomes and encourages comments, input, and divergent opinions. However, we kindly request that you use suitable language in your comments, and refrain from any sort of personal attack, hate speech, or disparaging rhetoric. Comments not in line with this are subject to removal from the site. "
Comments