Having been named as one of Forbes 30 Under 30 in Malaysia, Jevin Singh is the epitome of what success-driven young people can achieve when they're not bound by conventional expectations.
It isn't uncommon to think of someone being the CEO and co-founder of a rapidly expanding social coffee enterprise to have many years of entrepreneurial experience under their belt. But in the case Jevin Singh who is all of those things, this young entrepreneur is only 26 years old. As remarkable as it sounds, Jevin's success story wasn't handed to him on a silver platter. In the world of business, the numbers of truly successful ventures that experience exponential growth and triumphant mobilization greatly depend on their founders who never fail to exhibit the cornerstone traits of grit, vision, and the practice of effective communication. Jevin Singh is a testament of how great ideas need not just stay ideas.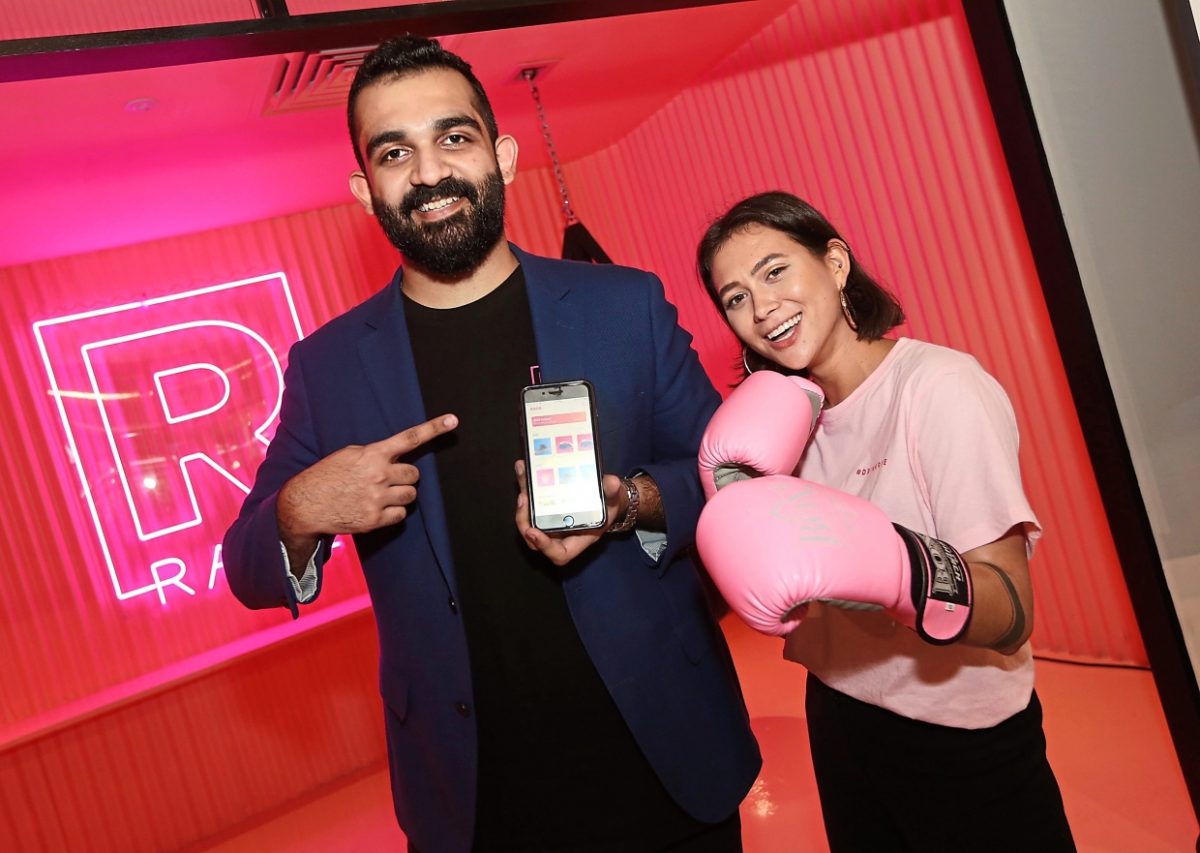 Not a stranger to disappointments early on, Jevin had enrolled in law school as he had a penchant for politics, and was deeply influenced by the works of his personal hero, the late Karpal Singh, reverently respected to this day for his tireless efforts for social justice. Unfortunately, due to the lack of funds Jevin was forced to discontinue higher studies and enter the workforce instead to support himself. It happened to be the time when Uber had entered the Malaysian market and Jevin decided to give it a try. He was only 20 at the time, yet his idealistic approach to life's challenges saw him operate as an Uber driver for six months before becoming an intern for the company's Operations and Marketing team. In a span of just four years, Jevin rose through the ranks to eventually become Regional Operations Manager at Uber Malaysia.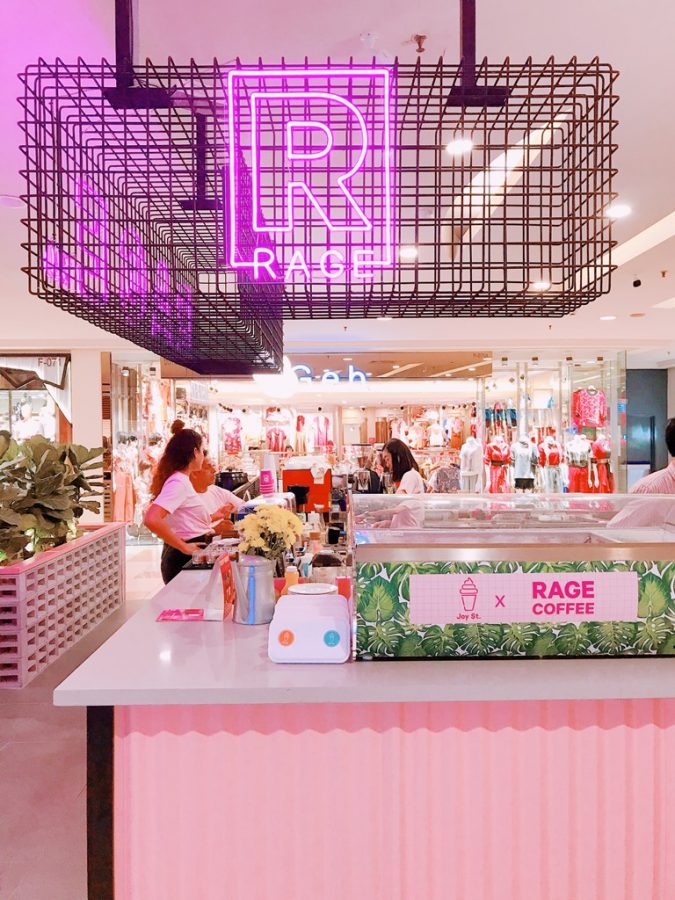 Jevin's natural approach to tech proved to be advantageous at Uber where he helped expand the company's business reach to Ipoh and Sandakan that included a prodigious growth of up 35,000 rides a week. His niche for operations grew exponentially while learning on the job, enabling him to tackle an extra venture of launching UberEATS in Bangkok! It was during his time spent learning the ropes of operations at Uber when bigger and flashier ideas started percolating. While his mental wheels were churning out other possibilities for him to explore, Jevin decided it was time to scratch the proverbial itch and explore entrepreneurship. He moved on from Uber to become part of the founding team that started the car-sharing company, SOCAR. At SOCAR, Jevin and his team built the company from the ground up to include having over 300,000 registered members and 1,600 cars across Malaysia that's still operating successfully.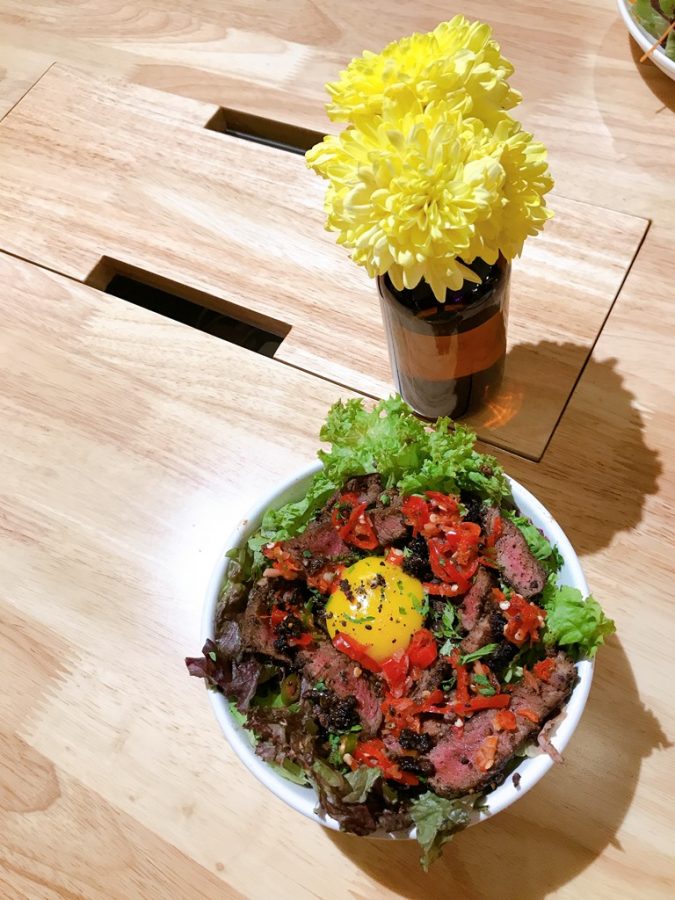 Talking about his experiences at Uber gave insight into his thought process of combining two of his great loves: coffee and tech.
"After our long shifts (many of us worked 12-hour shifts), we looked forward to getting together to unwind for a while over teh tarik. Just the act of relaxing together after a hard day's work gave us that sense of belonging and community; our kinship making us feel like we had each other's backs. It basically led to me wanting to create a space where others could benefit from communal gatherings with like-minded people."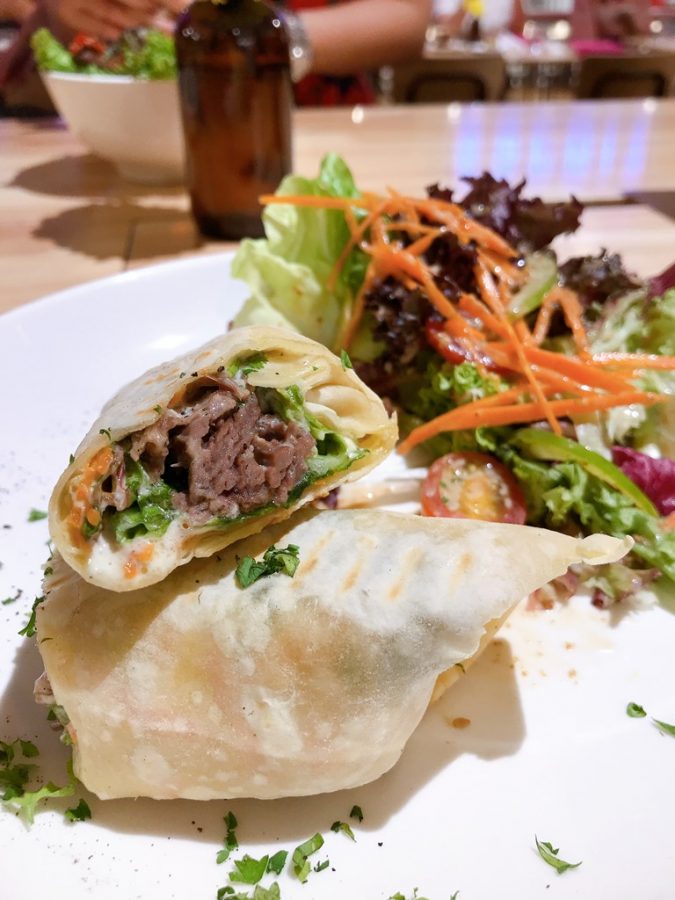 Jevin recalls just how a simple idea spurred their persistent brainstorming. Their daily activity of going for coffee caused them to poke at the idea of how they could get their favourite beverage delivered to them instead. That was how RAGE was born. A community-friendly space situated in high-density areas within the city that people could order their beverages from and either pick them up, or have delivered within a 400-m radius, all through the app called DrinkRage.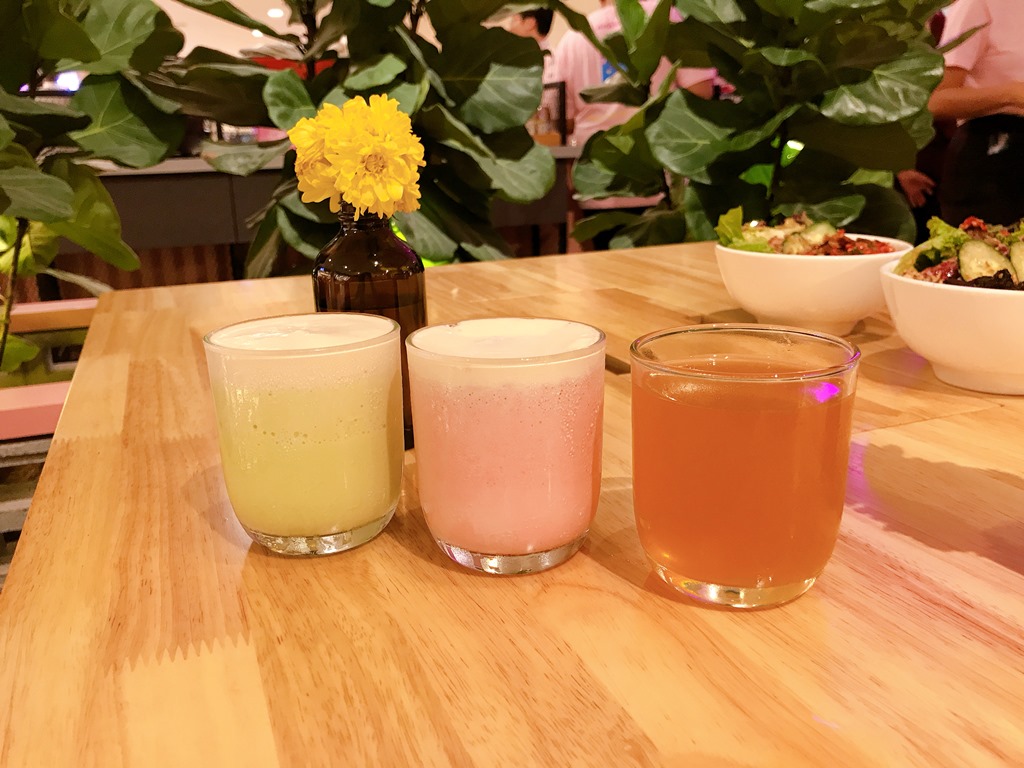 Now, Jevin, the CEO of RAGE Coffee Club, along with co-founder Mohamed Afzal and their team of hip, young revolutionaries, have made it possible for urbanites to enjoy a new kind of convenience when ordering a cup of liquid brain fuel. The DrinkRage app serves not only as an ordering platform, it is also an online community that connects its users to a range of activities and workshops that urbanites will enjoy with others who have similar interests.
If you're curious about how the name came to be, Jevin explains that the 'R' in RAGE actually signifies the three key pillars of the company being relationships, reinvention, and revitalization. Of course, such a strong word needs a concept that does it justice, hence why more than a few Rage outlets have their signature swinging punching bag for patrons to release their day's worth of pent-up stresses out on, right under brightly-lit pink neon signs that flash: #neversettle.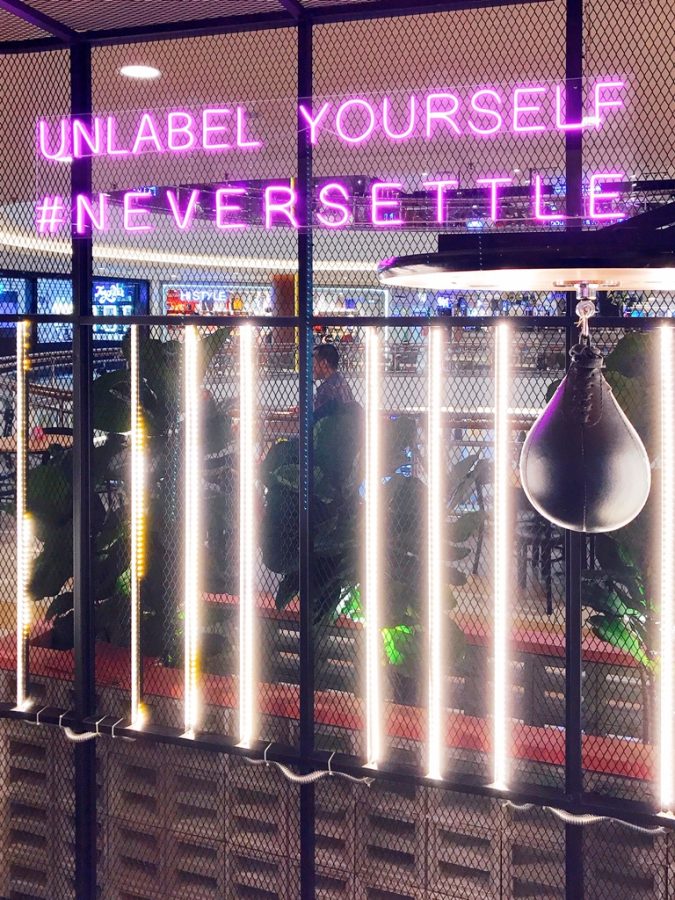 Jevin makes it clear that RAGE isn't a co-working space, but rather a place for the community that encourages interactions among patrons who are curious enough to get comfortable around their shared communal seating. According to the young CEO, he wants to inspire others to emerge out of their comfort zones and embrace unconventional communication methods the same way he was.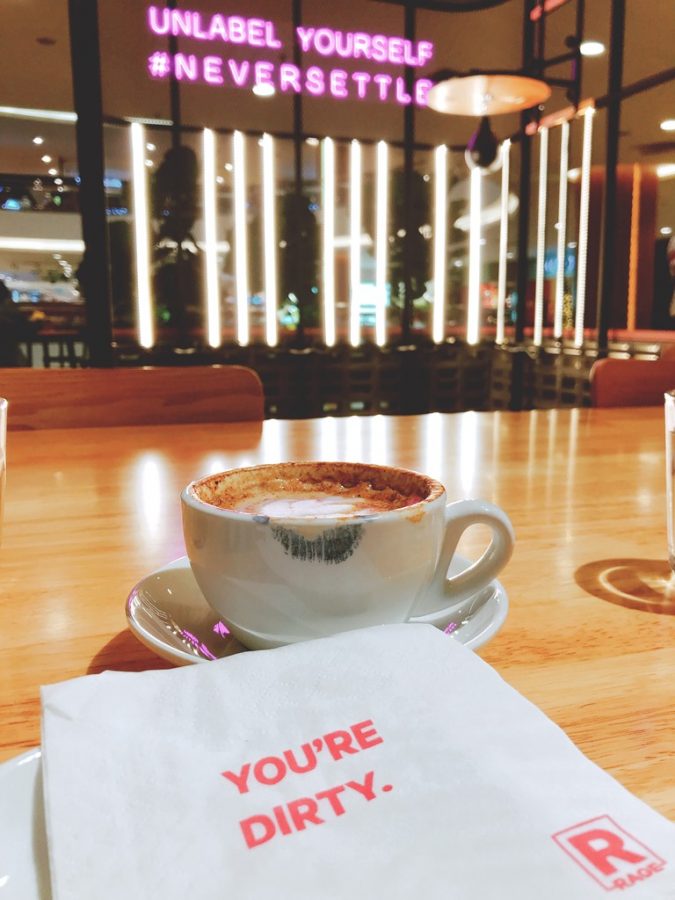 When asked about what makes the DrinkRage app stand out from other online delivery sites or apps:
"I'd say that the data that we track internally is crucial to us. It allows us to forecast demand based on time of day or drink types, and this enables us to plan our inventory better. Besides that, the app on the user's end enables them to pre-order their drinks as well. For example, you're on the way to the office in the morning, you're five minutes away from the building and RAGE is downstairs. You order via the app, and by the time you arrive at RAGE you just have to pick up your drink and head up to your office! You no longer need to spend time waiting in queues every morning. On the delivery side, our charges are super low. Currently we are still charging RM1 per delivery with no minimum order quantity. We follow a more micro-delivery model where we deliver in a smaller radius via walking delivery agents instead of delivery via motorbikes."
At the launch of Rage's 10th outlet at Mid Valley Megamall late last year, we were introduced to Rage 2.0 that featured a completely reinvented menu, specially curated coffee and matcha-based beverages and frappes that came with selections of non-dairy milk options such as oat, almond, soy, and coconut, making their products accessible to people with all kinds of dietary requirements. It takes KL's coffee culture to the next level!
"With Rage 2.0, we want the working adults around Mid Valley as well as families and patrons visiting the mall to have options. Whether in the form of alternative milks, coffee, matcha and even what we call liquid desserts, Rage 2.0 provides you with that. Looking for a meal? Come enjoy our Tenderloin Rice Bowls, or our Lamb Wrap, and pair it with a RAGE Specialty drink for a match made in heaven."

Jevin Singh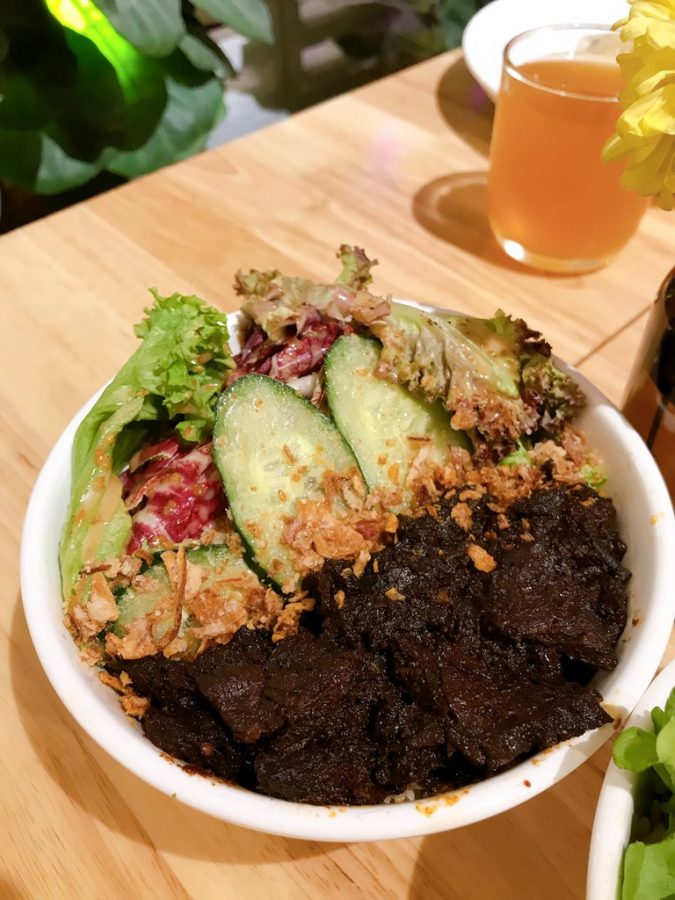 Currently operating in 12 locations around the city, patrons can browse through RAGE's website drinkrage.com to find the nearest outlet to them and check it out themselves. Friendly RAGE staff are happy to talk to you to find out your beverage preferences or provide you with recommendations. Tech savvy users will take to DrinkRage's enticingly designed app like ducks to water, and get acquainted with their delicious selection of beverages that's bound to start their mornings the RAGE way.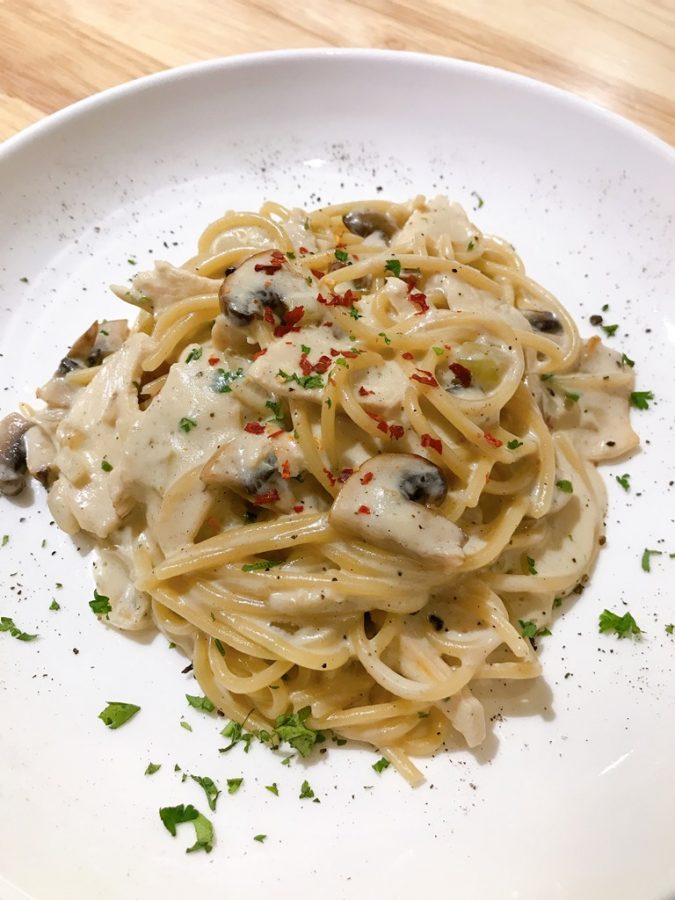 With a grand master plan of seeing 50 RAGE coffee carts, cafes, and outlets open and running in the near future, it looks as though Jevin and his team are set for regional domination. When asked if he plans on expanding further than our borders, Jevin responds, "We are definitely looking at scaling outside of Malaysia this year. I won't reveal too much just yet but we'll keep everyone updated on the progress of that!"



" ExpatGo welcomes and encourages comments, input, and divergent opinions. However, we kindly request that you use suitable language in your comments, and refrain from any sort of personal attack, hate speech, or disparaging rhetoric. Comments not in line with this are subject to removal from the site. "



Comments