With commercial airlines slowly reopening their international routes as the world carefully eases back into business as "normal," the question on everyone's mind is, how safe is it to fly again?
ExpatGo has long maintained solid relationships with carrier companies across the globe, and in doing so, has been a go-to for customers to learn of flight ticket promotions and new routes being launched first hand.
We sit down with representatives from Cathay Pacific, Emirates, KLM/Air France, Turkish Airlines and AirAsia to learn about the various necessary precautions each carrier is taking in an effort to transport customers safely within their aircrafts.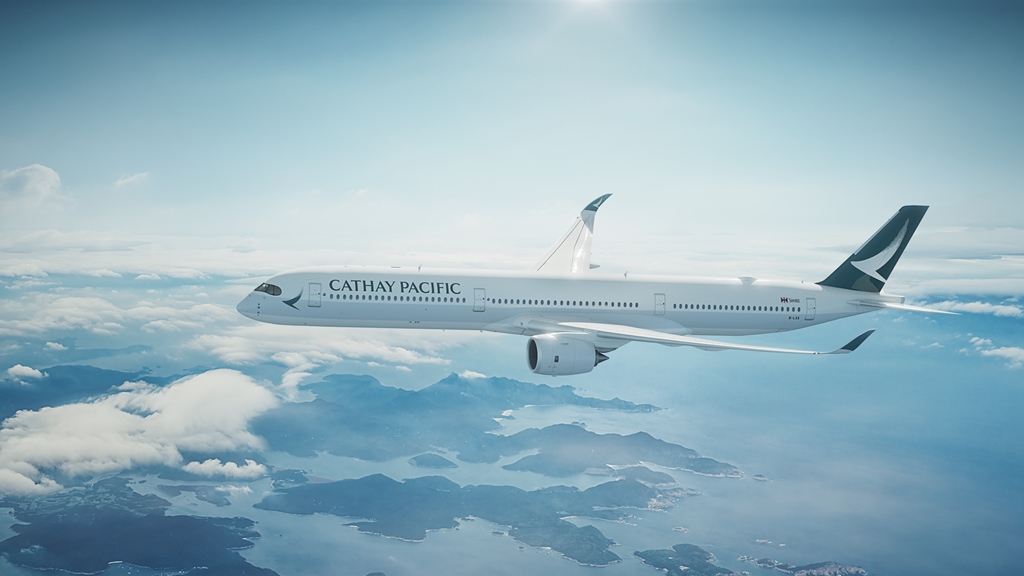 1. What precautions are your ground staff and cabin crew taking in order to facilitate passenger safety?
Cathay Pacific:
Pre-flight health declaration:
We require all passengers to answer health screening questions upon check-in at worldwide airports including Hong Kong.
Face coverings requirement:
Passengers are also required to wear face coverings in situations where they cannot maintain a physical distance of 2 metres from others. These areas would include during check-in, in our lounges, during boarding, in the aircraft cabin and during disembarkation. We also recommend that passengers keep the face coverings on, in high-traffic areas such as security lanes and baggage collection areas.
Thorough cabin disinfection and deep cleaning:
We adopt the highest standard in cleaning and disinfecting our cabins, seats, galleys and washrooms. This includes strict disinfection of surfaces and fixtures such as personal television screens, meal tables, baby bassinet tables, and armrests across the aircraft after every flight. Our staff are trained with the latest hygiene protocols and cleaning procedures, using products recommended by IATA and WHO.
Upon the confirmation of a case of coronavirus after a flight we will also engage professionals to disinfect the entire aircraft.
We have consistently ranked in the top 10 of Skytrax's 'World Best Airline Cabin Cleanliness' list for five consecutive years, so that says a lot about our commitment to cabin cleanliness.
HEPA Air Filters:
Our aircraft are fitted with HEPA (High Efficiency Particulate Arresters) aircraft filtration systems that filter 99.999% of dust particles and airborne contaminants such as viruses and bacteria, to ensure the highest possible quality of cabin air. HEPA filters offer a similar level of performance to those used to keep the air clean in hospital operating rooms and industrial clean rooms.
Other measures include the provision of hand sanitisers, adherence to the high food safety standards for our onboard catering, increased cleaning frequency and modified food offering for our lounges.
Cabin Crew:
Our cabin crew are provided with masks, they can also put on goggles throughout the flight. The inflight service has also been modified to reflect the current situation. In First and Business class, meals will be served on a single tray, while trolley services have been suspended.
In Premium Economy and Economy class, we've switched to providing a snack bag and hot snack service on short haul routes. Standard meals are still provided on long haul routes.
For a full list of measures in greater detail please visit https://www.cathaypacific.com/cx/en_MY/travel-information/travel-preparation/traveladvisories/novel-coronavirus-information-centre/precautionary-measures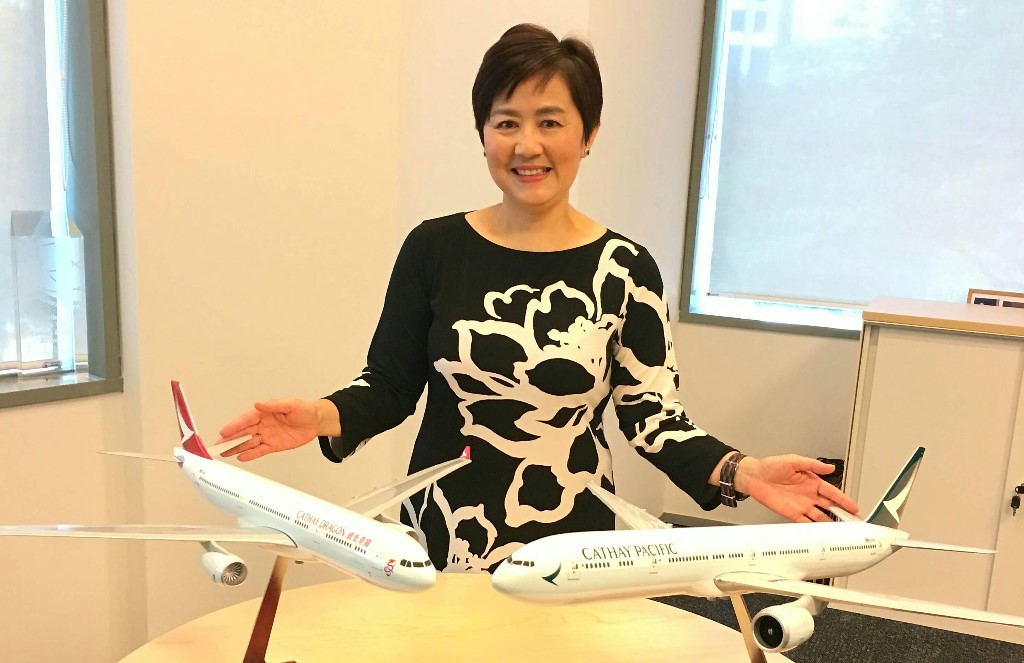 Emirates:
Emirates has introduced measures to ensure the safety and hygiene of their employees and customers at each stage of the travel journey both on board and on the ground. All ground staff and cabin are dressed in personal protective equipment (PPE). The boarding sequence has been staggered and passengers board by row from the last low to the first in small numbers. Passengers are provided with complimentary hygiene kits consisting of masks, gloves, antibacterial wipes and hand sanitizer.
KLM/Air France:
For airlines, flying during the corona crisis means that they have to operate under exceptional circumstances. The current situation calls for a series of measures to carry out operations as safely as possible for passengers and crew.
· Air France and KLM now requires all customers and crew to wear a face mask / face protection during their KLM flight.
· Air France and KLM crew will wear facial protection and gloves
· At the airport ; Air France and KLM services desks have protective screens
· Physical spacing at Paris-Charles de Gaulle and Amsterdam Schiphol airport
· Lounge seating / entry has been adapted
· Passenger health check depending on the destination
· Thorough cleaning of aircraft with approved disinfectants
· Where possible maximum distance between passenger
· Air onboard is continuously refreshed
For more information, visit: https://corporate.airfrance.com/en/news/air-france-our-commitment-health-and-safety-ensure-you-safe-trip
AirAsia:
AirAsia Group Chief Operations Officer Javed Malik said: "In addition to the existing strict safety measures on-ground, such as social distancing markers and Allstars wearing personal protective equipment, we are pleased to introduce our updated contactless procedures to deliver a more secure, safe, efficient, and contactless experience for our guests across the region. The safety of our guests and Allstars is our utmost priority and these additional enhancements demonstrate our continued commitment to keeping flying safe in the new normal environment for air travel."
For more information, visit:
https://newsroom.airasia.com/news/airasia-implements-end-to-end-contactless-procedures-for-essential-travel and
https://newsroom.airasia.com/news/2020/4/29/flying-safe-with-airasia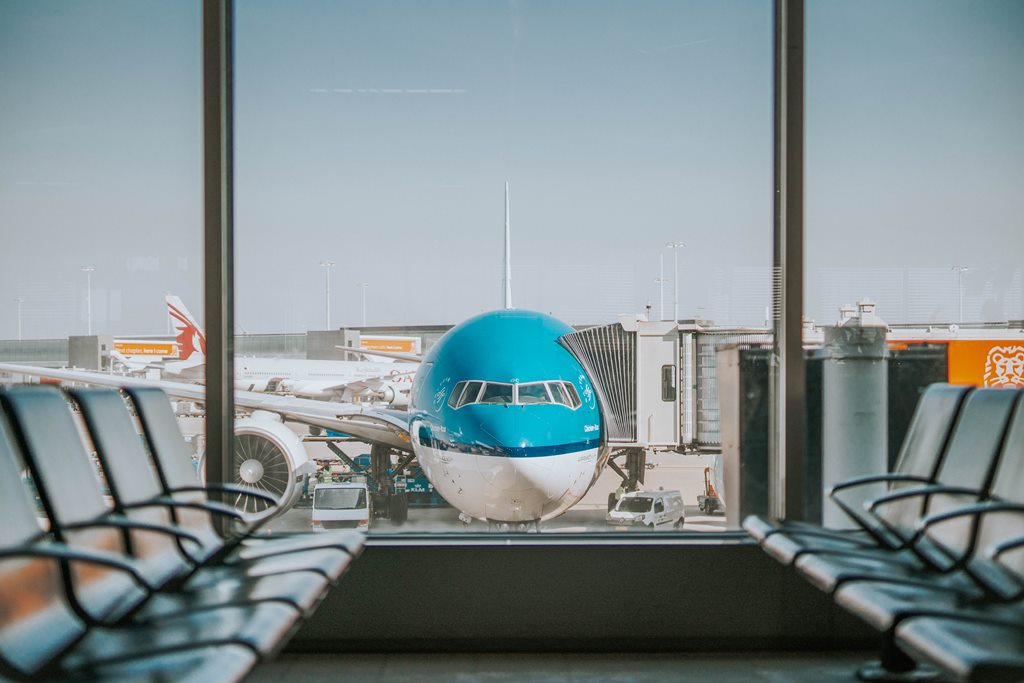 Turkish Airlines:
Star Alliance member Turkish Airlines have prepared an info-video, concisely covering all necessary queries relating to air travel below:
2. What enhanced measures have been taken to thoroughly clean aircraft cabins?
Cathay Pacific:
Additional disinfecting of the aircraft is carried out upon a confirmed case of Covid-19 after a flight. The entire process takes up to five hours, and is completed only by trained cleaning professionals. This is done on top of daily cleaning and sanitising.
Emirates:
Our aircraft cabins undergo enhanced cleaning and disinfecting, which is what all Emirates aircraft go through in Dubai after each journey.
Our aircraft cabins have been fitted with advanced HEPA air filters which remove 99.97% of viruses and eliminate dust, allergens, and germs from cabin air for a healthier and safer on-board environment.
Emirates has also added a cabin service assistant (CSA) to complement the crew on flights over 1.5 hours. CSAs ensure lavatories are cleaned every 45 minutes. Each lavatory is equipped with sanitising soap and hand washing instructions.
Items such as mattresses, pillows, blankets and headphones are hygienically sealed. All baggage have to be checked-in and customers can only bring essential items such as a laptop, handbag, briefcase or baby items on board.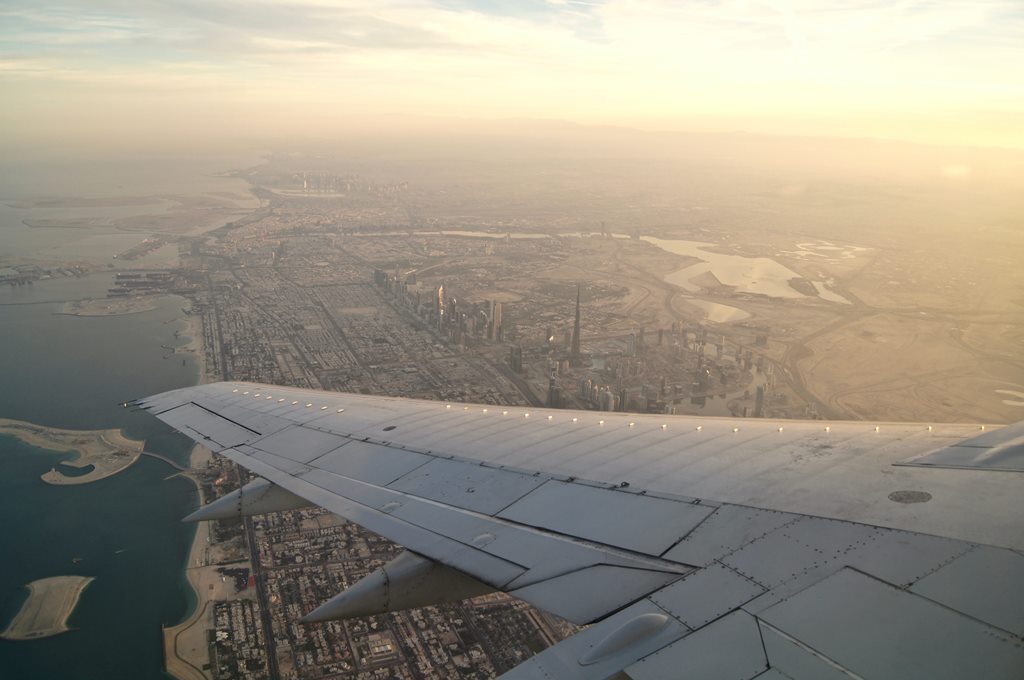 KLM/Air France:
Aircraft being cleaned more frequently and thoroughly and keeping contact moments between crew and passengers during the flight to a minimum. In addition, passengers from high-risk areas will have to fill in a health declaration to assess whether they are fit to fly.
The risk of contamination on board aircraft is low. Modern aircraft are equipped with High Efficiency Particulate Air (HEPA) filters, which provide clean, high-quality cabin air with a high degree of air circulation. The air is replaced every three minutes by the aircraft's built-in air supply system. The air flow in the aircraft goes from top to bottom, which further reduces the chance of 'horizontal' transmission in the cabin. Moreover, the air flows quickly, which is not conducive to the dispersion of droplets. Furthermore, the passengers all sit with their faces in the same direction, so there is little face-to-face interaction, and the seats form a barrier to the transmission forward or backward in the cabin.
AirAsia:
Deep Cleaning:
Every night, our aircraft undergo a 2-hour disinfection process using cleaning agents approved by the Public Health Authority and aircraft manufacturer.
Cabin Sterilisation:
Before each flight, the aircraft is sprayed with an aerosol disinfectant.
HEPA Air Filters:
All our aircraft are equipped with HEPA filters, normally used in hospitals, which filter out particles and airborne contaminants such as viruses and bacteria.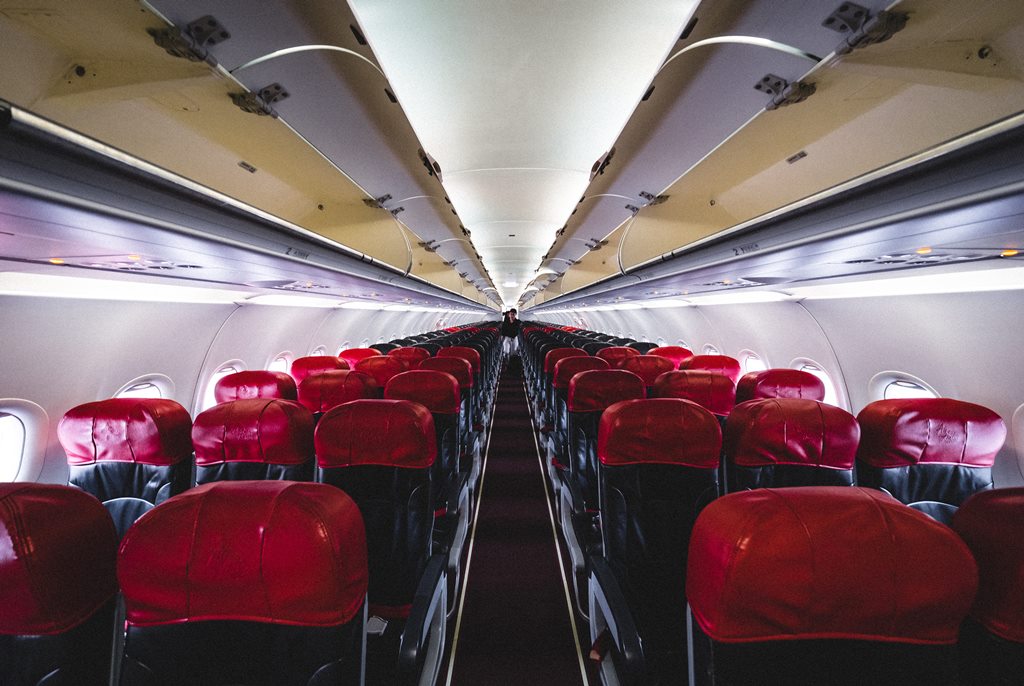 3. Are you looking to cut any of your existing routes?
Cathay Pacific:
While we have reduced 96% of our capacity, flying to just 15 destinations since April, we will be gradually increasing frequencies and restoring more destinations in the months of June and July. We will be bringing back Amsterdam, Melbourne, Paris, Toronto, Osaka, Melbourne, San Francisco and more.
With Hong Kong International Airport resuming transit services from 1 June, we are pleased to be able to offer passengers more options should they require essential travel.
WhatsApp Customer Service is now available and launched, can be reached at +852 2747 2747 for any flight bookings, Marco Polo Club, and Asia Miles queries from 9am to 6pm daily.
Cathay Pacific is the first airline in Asia to launch WhatsApp Customer Service. For more information, visit www.cathaypacific.com.
Emirates:
We are working closely with the authorities to plan the resumption of operations to additional destinations. As of today, we have reinstated regular flights to nine destinations which are London Heathrow, Frankfurt, Paris, Milan, Madrid, Chicago, Toronto, Sydney and Melbourne. We stand ready to resume flying to other destinations as soon as the situation allows. Timelines will depend on a number of external factors including government approvals, easing of travel restrictions, and putting in place whatever new protocols regulators require to ensure the health and safety of crew and customers.
KLM/Air France:
Where many airlines did not operate any flights, Air France and KLM kept some flights (repatriation flights) going to bring people back from Europe and transport/facilitate cargo movements. We are now slowly increasing flights to more and more destinations.
KLM is currently also working on helping the shipping sector and seafarers,
For more information, visit:
https://corporate.airfrance.com/en/news/air-france-progressively-increasing-its-flight-schedule and
https://news.klm.com/airline-industry-steps-in-to-help-shipping-sector-and-seafarers/
AirAsia:
AirAsia resumed its scheduled domestic flights in Malaysia from 29 April 2020, followed by Thailand (1 May 2020), the Philippines (16 May 2020), and Indonesia (7 May 2020), subject to approval from the authorities. Strict health controls and social distancing protocol are in place, in compliance with the regulations. The resumption of services will initially be for key selected domestic routes, which will increase gradually to include international destinations around the region, once the situation improves and governments lift borders and travel restrictions.
For more information, visit:
https://newsroom.airasia.com/news/2020/4/29/airasia-returning-to-service-stronger
---
"ExpatGo welcomes and encourages comments, input, and divergent opinions. However, we kindly request that you use suitable language in your comments, and refrain from any sort of personal attack, hate speech, or disparaging rhetoric. Comments not in line with this are subject to removal from the site. "
Comments