(Updated July 20) A misguided belief that the pandemic is over has led to disastrous results in numerous countries. Malaysia's Prime Minister addressed the nation on Monday to urge citizens to not let that happen here.
If anything will, historically speaking, characterise the year 2020, it will surely be the coronavirus pandemic. And just as the year isn't over, neither is the pandemic or its resultant looming economic crisis.
Public health experts say we're not out of the woods yet. "Not even close," they caution. But as lockdown measures ease in many countries, many people are behaving as though the pandemic threat has passed, and that dismissive attitude is proving to be a dangerous, deadly mistake.
As lockdowns and restrictions are relaxed, in their place must be vigilance and a serious recognition that things are not, in fact, back to normal. Sadly, there is too widespread a failure to understand that with the relaxation of strict lockdowns comes an increase in personal responsibility. Masks in public, social distancing, consideration for others… without these measures being taken, all the pain of weeks spent in lockdowns will have been for nothing.
On July 20, Prime Minister Tan Sri Muhyiddin Yassin took to the news to deliver a nationwide address, essentially saying that now is not the time to let our collective guard down, urging Malaysians to continue wearing face masks, maintaining physical distancing, avoiding crowded places, and refraining from such common social actions as shaking hands or embracing.
"Recently, I have noticed that many people have not only been shaking hands when they meet their friends and relatives, but also embracing them," he said. "It is a good practice to enhance relationships, but we should know that we are still under the recovery movement control order. Thus, such practices are ill-advised, not only in the effort to protect ourselves from the Covid-19 infection, but also the people around us."
The PM also expressed his concern that people seem to be throwing caution to the wind and returning to the "old normal" habits, and said that the government was considering mandating the use of face masks in public areas. He further warned that if cases spiked and Malaysia had to return to a stricter MCO, the country could lose some RM2 billion a day and the incomes of millions would be jeopardised.
"We just witnessed the positive impact from the government's strict measures and the people's high discipline throughout the enforcement of the MCO," Muhyiddin noted. "Our national economy has also started to pick up and we are getting to enjoy our lives by practising the new normal. However, let us not be careless and negligent. I want to again remind all of you that the Covid-19 pandemic is not yet over."
Elsewhere, after a brief respite during which it looked like the worst had passed, the United States is seeing the terrible, though wholly predictable, results of reopening too fast and too haphazardly following a scattershot patchwork of lockdowns across the vast country. Beyond the catastrophic public health implications, the utter failure of the world's most powerful country to manage this pandemic is a stunning embarrassment.

New cases continue to surge in over 40 of the nation's 50 states, and single-day records of new cases are being set, broken, and set again, with each of the last few days approaching or exceeding 60,000 new cases, sometimes by a wide margin. The southeastern state of Florida last week saw a single-day spike over 15,000 new cases, a staggering figure that eclipses the highest new daily case numbers of any European country during their most challenging days. As a direct consequence of this shocking growth rate, the European Union has banned travellers from the United States.
"I really do think we could control this, and it's the human element that is so critical," said University of Florida epidemiologist Dr. Cindy Prins. "It should be an effort of our country. We should be pulling together when we're in a crisis, and we're definitely not doing it."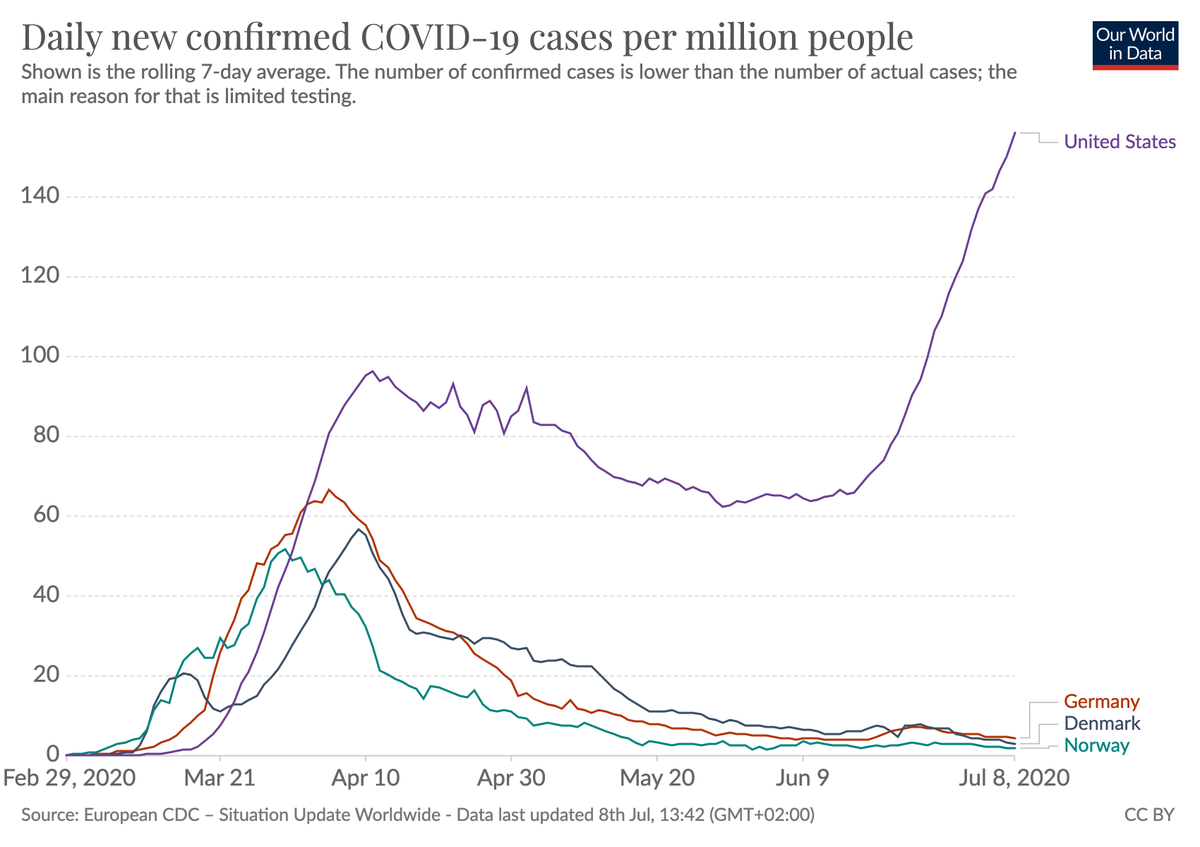 Many agree that a bungled initial response and terrible presidential leadership since then have made the crisis far worse in the US than it should have ever been. Amazingly, even in the face of soaring case numbers, some Republican officials (notably, it's always Republicans) in a number of hard-hit states have shunned the idea of reintroducing restrictions, including Florida's governor, despite his state having recorded an exponential increase in cases over the last four weeks.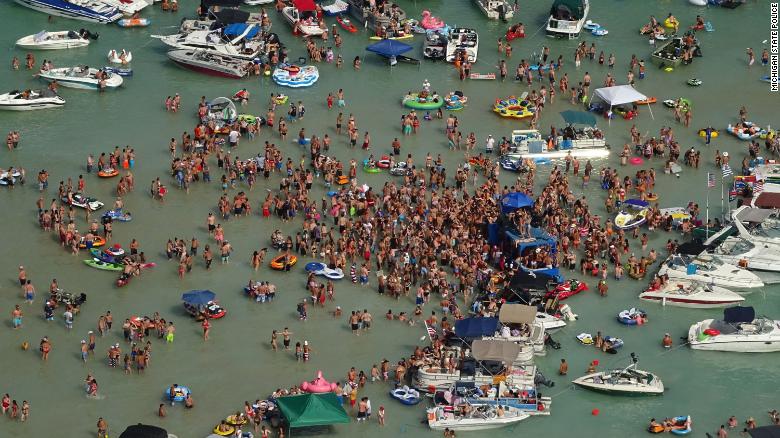 Perhaps unsurprisingly at this point, officials in the Trump administration are either not addressing the pandemic at all or insisting, in the face of a very different reality, that everything is fine and the country has made remarkable progress. Pandemics, however, don't respond to sound bites or wishful thinking (yet they do respond – aggressively – to incompetent leadership), so look for things to get much worse in the United States.
Australia's case numbers mirrored those of Malaysia for many weeks, but now, Australia is seeing a worrying resurgence, with over 12,000 cases recorded overall, compared to less than 9,000 in Malaysia. Currently, 200 to 400 new cases are being logged each day there. Following a successful effort to contain the spread of the virus in Australia, the state of Victoria, home to the country's second-largest city, Melbourne, saw a surge of new infections, and moved quickly to lock down the entire state. Officials here said it should be a lesson for Malaysia not to relax too much, too quickly.
Epidemiologist Datuk Dr Awang Bulgiba Awang Mahmud, a Universiti Malaya professor, reminded residents here to stay vigilant through self-discipline and adherence to standard operating procedures (SOPs), as a new spike in cases like Melbourne's might necessitate new measures similar to those during the height of the Movement Control Order (MCO).
"There are two main things that can go wrong in this pandemic and it happened in Melbourne," he explained, "complacency and imported cases. Malaysia has a large migrant population, and there are many economically disadvantaged people from multicultural backgrounds. If the messages about SOPs and physical distancing don't get through to the people due to language or cultural barriers, which allegedly happened in Melbourne, the same thing can easily occur here, too."
However, migrant rights activists argued that the widespread raids and forced deportation following the MCO had actually compelled undocumented workers, including those with infections, to go into hiding out of fear, rather than coming forward for testing as encouraged by the health authorities.
In Europe, meanwhile, most countries have moved beyond the grim days of spring and are seeing steady declines, but though the spikes being seen in the US now are not prevalent elsewhere in their scope or severity, that's not to say everyone else is free and clear. Worldwide, many areas are seeing a resurgence – sometimes mild, sometimes worrying – following the relaxation of movement restrictions. "We all want this to be over," said Tedros Adhanom Ghebreyesus, the head of the World Health Organization, earlier this week. "We all want to get on with our lives. But the hard reality is, this is not even close to being over."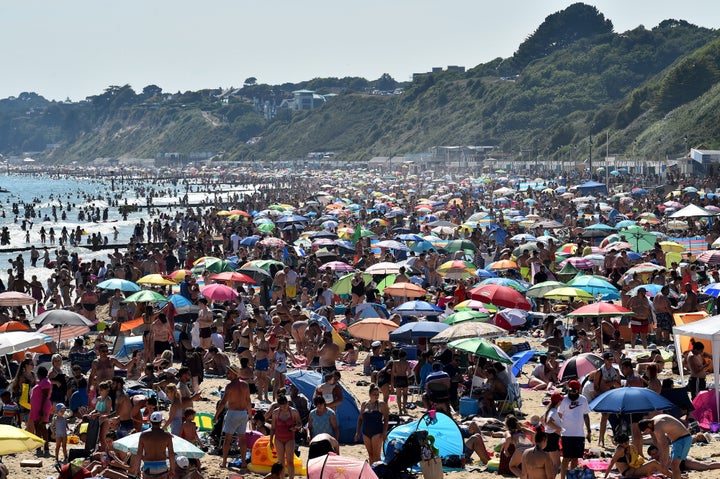 And exactly when that time will come has proven to be one of the biggest problems with this pandemic (along with asymptomatic spreaders): because of its relatively slow incubation period, taking up to two weeks to manifest symptoms (if they even occur), any result of policy changes or implementations isn't known immediately. In some cases, it may be a month before officials can positively identify the broader consequences of making changes in social, travel, or health policies.
Here's where things stand now:
Worldwide, confirmed cases now stand at well over 14 million, with the actual number of cases far higher. Almost 5 million of those cases are currently active. The death toll is approaching 610,000, and over 200 countries have been affected, though to wildly varying degrees.
The frightening reality of a pandemic is rooted in time: It took three months to log the first million cases. The last million (as case numbers grew from from 13 to 14 million) took just four days, a feat which will be repeated as the world moves to 15 million, a number that will likely be reached by July 22.
With almost twice as many cases and deaths as the next hardest-hit country (Brazil), the United States continues to far and away lead the world: now some 3.9 million confirmed cases and over 143,000 deaths. Experts now say that if things continue to spiral out of control – which looks like a real possibility – the country could see new infection rates that are currently at roughly 50 to 65,000 per day soar to nearly 100,000 per day.
Apart from the US, global epicentres of Covid-19 surge include Brazil and India. Brazil has logged 2.1 million cases and some 80,000 deaths, while India – even with seriously lacklustre testing penetration – has rapidly hit 1.1 million cases and 27,500 deaths.
Based on modelling estimates, Brazil is expected to quite possibly surpass the US in both cases and deaths in the coming weeks, yet still has no plan for managing the rapidly escalating crisis. Much like Donald Trump has done in the US, Brazil's president, Jair Bolsonaro, has chosen to ignore the outbreak, refute and sideline health experts, and mislead citizens about the actions being taken. Now, the Brazilian president is "feverish" and showing symptoms of Covid-19. It was announced earlier in July that he had tested positive, after weeks of downplaying and ignoring the disease. Bolsonaro is still self-isolating, according to reports.
Additionally, the South American countries of Chile and Peru have over 330,000 cases each, but relative to their populations, these numbers represent rates of infection among the worst in the world. For context, Peru has roughly the same population as Malaysia, but 37 times as many Covid-19 cases and over 97 times as many deaths.
With each country logging thousands of new cases per day, Russia (over 6,000 cases per day) and South Africa (13,000) have also emerged as areas of concern.
In Malaysia, deaths held steady at 121 for about four weeks (since June 14), with two new deaths confirmed over the last two weeks to bring the toll to 123. Overall cases are now at 8,779, with 15 new cases being recorded yesterday. Active cases, after falling to around 60, continue their slow creep upwards, now at 103.
Singapore has greatly reduced its previously soaring number of new daily cases, and no longer leads the ASEAN region in overall cases, having been eclipsed by Indonesia a few weeks ago. The most current figures for Singapore show 47,912 cases recorded, with 257 of those being new. The active cases had dropped to around 3,600, but like Malaysia, the number is steadily rising again, now at 3,800.
Though widely known for its strict laws and harsh penalties, Singapore nevertheless stunned many expats in the country (and elsewhere) early this month with the severe punishments laid down to a number of expats there who flouted the country's "circuit breaker" lockdown rules in mid-May, gathering in two separate groups at various pubs in Robertson Quay for drinks. The short social sessions proved stupendously costly for seven expats: each was fined either S$8,000 or S$9,000 (RM24,590 or RM27,660). And if that staggering fine wasn't enough, six of the expats had their work visas revoked and have been permanently barred from working in Singapore. In all, Singapore authorities revoked some 140 work permits from foreigners during the two-month lockdown period for various offences.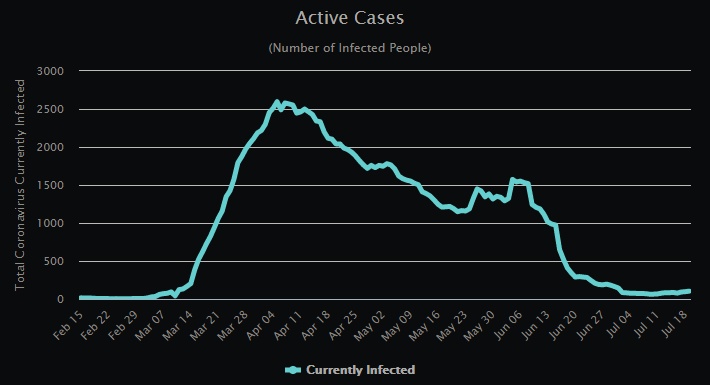 For its own part, despite having done an admirable job in handling the pandemic, Malaysia has regrettably continued making life difficult for many of the expats stranded overseas, though certain categories of expats have been cleared for relatively easy entry back into the country. It's particularly upsetting to many expats that Malaysian officials are discussing opening so-called "travel bubbles" with tourists from certain countries while still not allowing all resident expats to freely return to their homes in Malaysia.
On July 19, yet another round of revisions was made to expat entry guidelines, but very few changes appear evident, apart from new date-sensitive guidelines for visa-holding expats who want to leave Malaysia, and then re-enter later. Expats holding any pass apart from the Residence Pass-Talent and the Category I Employment Pass must still seek permission from Immigration and go through an onerous process to re-enter the country, now some four months after the borders were initially closed.



" ExpatGo welcomes and encourages comments, input, and divergent opinions. However, we kindly request that you use suitable language in your comments, and refrain from any sort of personal attack, hate speech, or disparaging rhetoric. Comments not in line with this are subject to removal from the site. "



Comments