Lying just off the coastline of Sabah's Kota Kinabalu is a small gem of a marine park offering recreation to the human inhabitants of the area and gazetted protection for ocean-dwelling residents. Travel photojournalist David Bowden visited one of the park's inhabited islands prior to the Covid-19 lockdown and was surprised at how enjoyable this easily accessed island retreat truly is.
Sunbathing on the golden sands of Manukan Island, just offshore from Kota Kinabalu in Sabah made me wonder where else in Malaysia I could do the same thing, just a few kilometres from civilisation. For a country that's almost surrounded by water, Malaysia's best beaches are mostly on offshore islands and not along the coastline of the peninsula – or even the East Malaysian states of Sabah and Sarawak.
The people of Sabah have several accessible beaches and its capital city is blessed with the five nearby islands of Tunku Abdul Rahman Park (TARP).  Beyond this protected marine park, Sabah has several other ecologically significant marine parks and islands including Tun Sakaran Marine Park (off Semporna), Turtle Islands (off Sandakan), Pulau Tiga Park (off Papar), and Tun Mustapha Marine Park (off Kudat).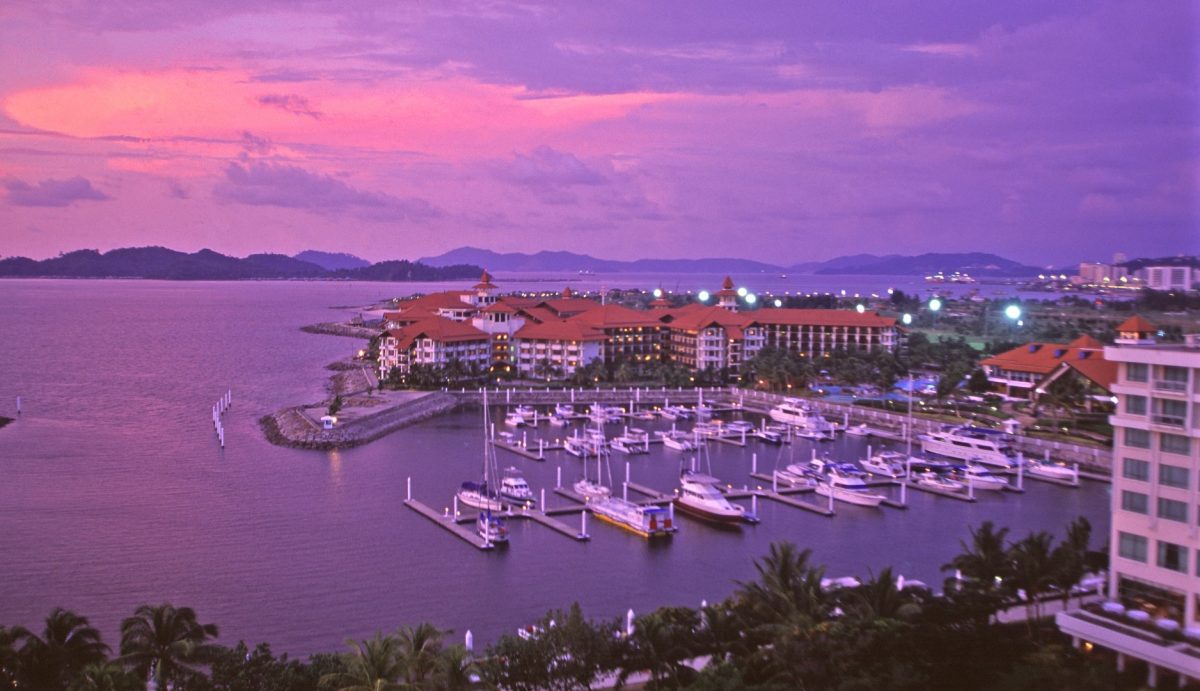 Being the closest to Kota Kinabalu, TARP is unsurprisingly the most developed of the marine parks. Accommodation is available on two of the islands, Manukan (Sutera Sanctuary Lodges) and Gaya (Gaya Island Resort, Gayana Marine Resort, and Bungaraya Island Resort).
The Marine Park
TARP was gazetted in 1974 as Sabah's second national park. It covers an area of 50 sq km and includes the five islands and surrounding reefs plus tracts of the South China Sea. Eons ago, these islands were part of the Crocker Range (the mountainous area to the west of the capital that includes Mount Kinabalu), but became isolated as sea levels rose after the last ice age.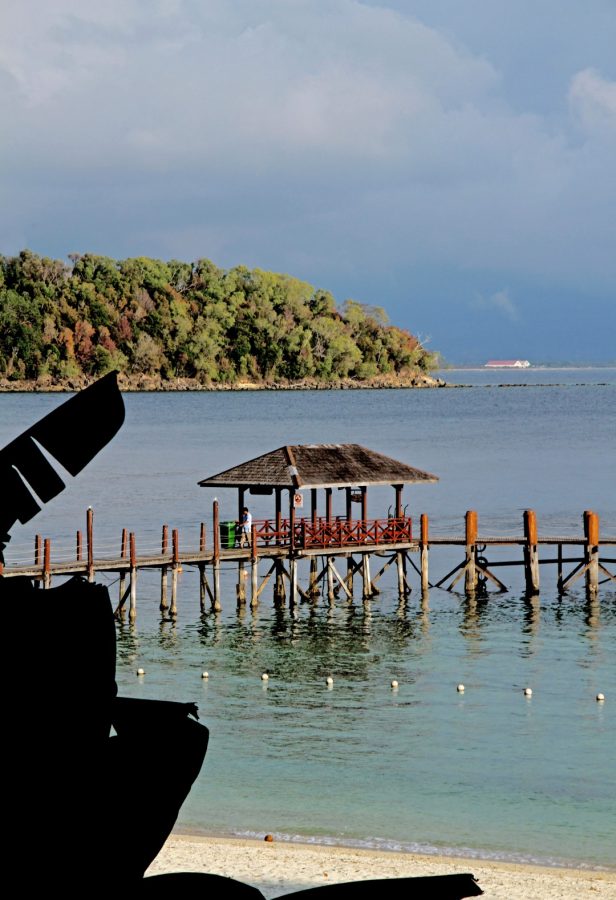 These islands are a wonderful tourism asset for the East Malaysian state as they are so close to Kota Kinabalu. Both Sapi and Manukan Islands are popular for day trips where snorkelling, sunbathing, and swimming are about as strenuous as things get. Day-trippers can take a picnic or buy snacks and drinks on both islands.
Shaded casaurina trees add to the charm as the sun can be baking hot. Underwater sea walking (air is fed into a protective helmet) is also possible. The visibility for diving is generally good, but not as clear as other Sabah islands like Sipadan, or Mabul on the East Coast.
A Quiet Island Retreat
For those who think an island paradise just a few kilometres offshore from a large city is an unlikely proposition, book a room at Sutera Sanctuary Lodges Manukan Island, and be as pleasantly surprised as I was. I had been travelling through the heart of Borneo including the UNESCO-recognised Kinabalu Park and needed some rest, relaxation, and a bit of recreation before flying back to Kuala Lumpur's urban jungle. My research suggested TARP, with the only place to stay being Sutera Sanctuary Lodges that now manages the park accommodation. I was aware of the chalets here, having visited the island a decade or so ago, but the much higher room rates confirmed they were now privately managed.
Manukan Island is miles from the cares of the world, and despite its popularity with day-trippers, tranquillity in one of a handful of villas is assured each evening. The main beach looked far from secluded when I arrived, but I was guided on foot away from the throng of day-trippers to my hillside villa (there are no vehicles on the island).
Upon entering the gate to this secluded and private enclave, I appreciated that this was indeed an island getaway like no other in Malaysia. It felt almost deserted, yet offered clear views of the Kota Kinabalu skyline in the near distance.
There are just 29 chalets, each with different aspects. Beach suites (of which there are 17) are close to the restaurant and the daytime crowd, while my villa overlooked the private Tambun Beach. It was one of 10 hillside villas and adjoined the two exclusive Manukan Villas. What were once dark wooden chalets have been painted white in and out to make them more airy and appealing in the tropical setting. I was just as pleasantly surprised when I entered the two-storey villa as it has now been fitted out with colourful and contemporary furnishings.
The light colour scheme offered a sense of space, and this was enhanced with two small outdoor decks (one on each storey) for relaxing and taking in the beachside views. The villa itself is perched high above the beach with an elevated wooden walkway down to the private beach lined with colourful umbrellas and deckchairs.
The lower floor lounge room has a television and DVD player with sufficient channels to entertain guests. The bedroom occupies the upper floor, while the bathroom is downstairs. Air-conditioning and ceiling fans help moderate the tropical conditions, but millennials will likely be frustrated with Wi-Fi that is not quite up to big-city speed.
Island Dining
Perahu Restaurant, BBQ Arang Restaurant, and the Sand Bar are located on the main beach and accessible to both in-house and day-visit guests. Breakfast and dinner times are very peaceful, but the eateries can get busy during the day. Staff can also organise private sunset dinners on the sand. Meals offered include classic international dishes and local fare and are generous in portion size. Local delights include Kundasang fried noodles with vegetables from this mountainous location in Sabah, while the jackfruit soup with chicken is perfectly spiced. Beer, wine, and cocktails are served in the restaurant and the bar. Diners may occasionally be joined by monitor lizards that also seem to appreciate the chef's creative efforts.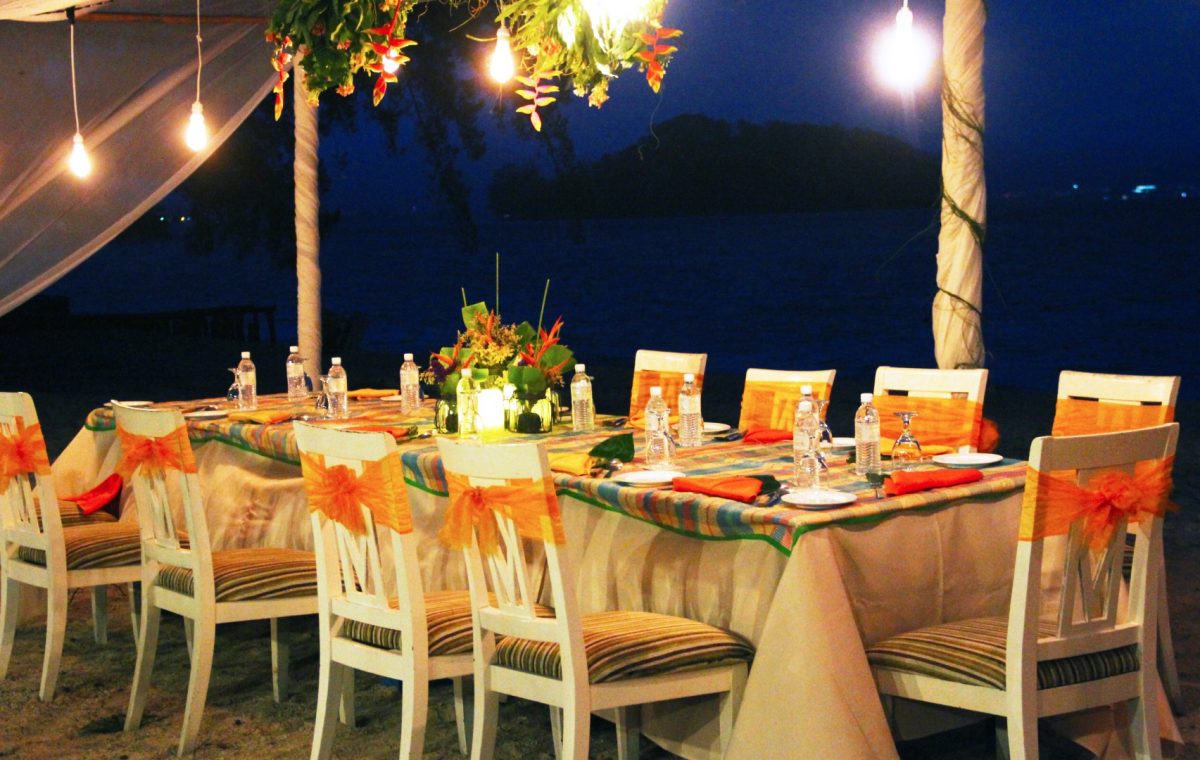 Rest and Recreation
There is a small pool for in-house guests, but the turquoise waters surrounding the island are much more inviting. The only other facilities on the island are a football field and a few small shops selling souvenirs, drinks, and snacks.
Guests can charter Amazing Love 2 (not a cheap exercise), a luxury motor launch, to go island-hopping or perhaps have an intimate on-the-water dinner or cocktail reception.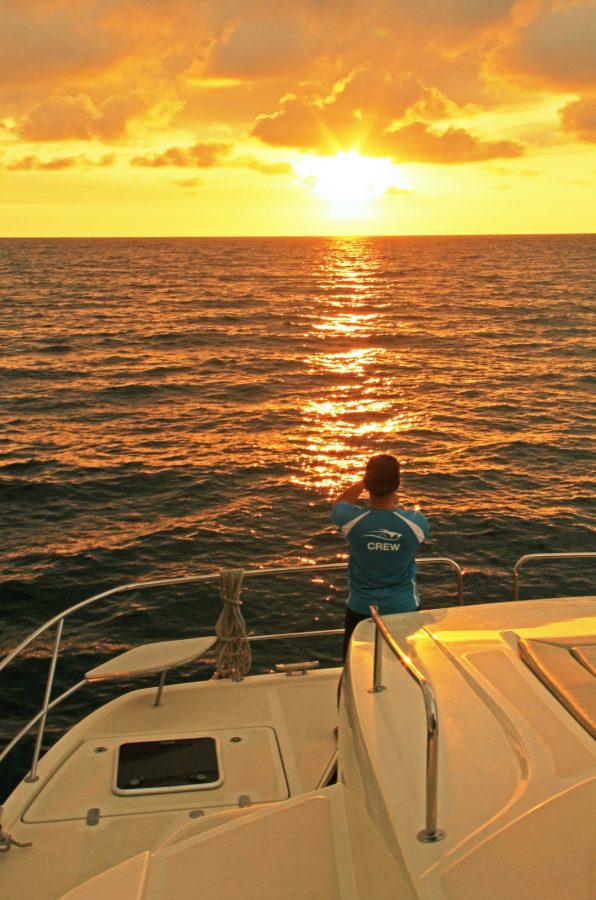 Visitors can walk around the 20-hectare island if they want, with trails that pass through lowland tropical forest, coconut palms, and casuarina trees, but as it looked like a circumnavigatory walk would take a few hours, I opted to occupy myself with reading beneath the shade of an umbrella. Unlike those longer trails, a place called Sunset Point is just a 150-m walk from the main beach, although my recommendation is to think of it as Sunrise Point. You'll need to get out of bed at around 6am (in East Malaysia, the sun rises one hour earlier than in West Malaysia) and walk to the northern end of the island (300m), where you can admire the sun rising behind Mount Kinabalu (Sabah's highest peak at 4,095m). If you time it right, you will be able to capture the perfect sunrise; arrive a little later, and your photograph will be over-exposed.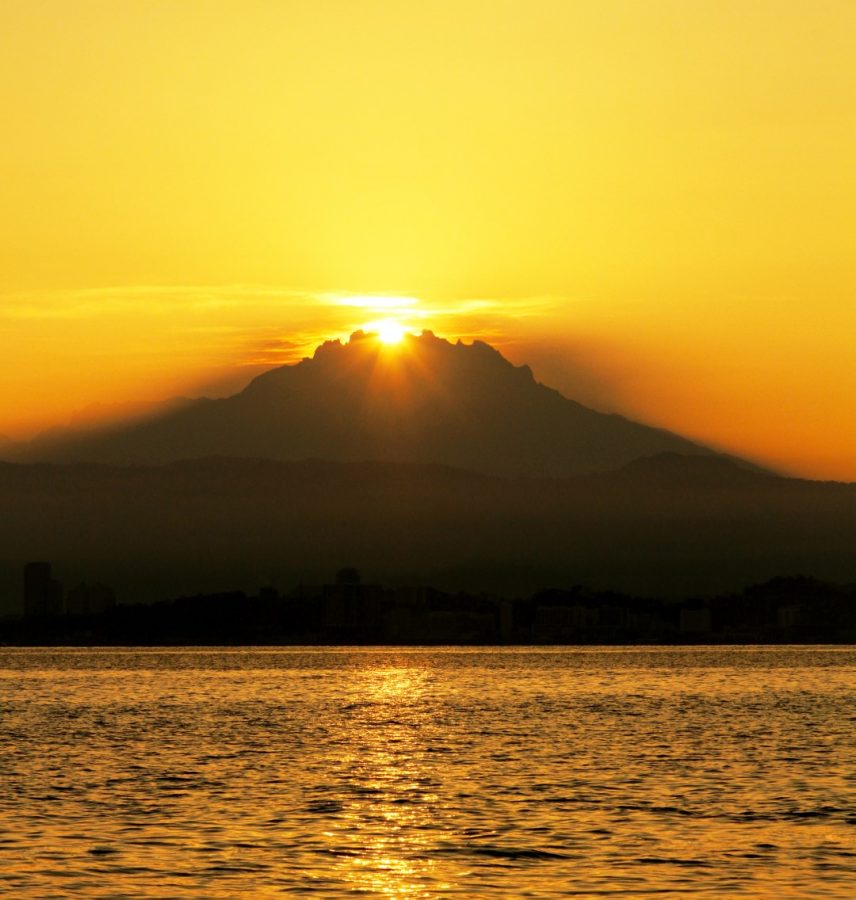 TARP is definitely a place to visit next time you travel to Kota Kinabalu, Sabah. Make the most of your time and stay at least one night, as the evenings and early mornings are perfect for those who value peace and quiet, all without venturing far at all from a modern city.
TRAVEL FILE
Getting There
During normal times, Kota Kinabalu International Airport is a busy airport for domestic (within Borneo), Peninsular Malaysia, Singapore, and some regional destinations. There are regular flights on all leading Malaysian carriers, and the flight takes about 2.5 hours from Kuala Lumpur. Be advised that travel between Peninsular Malaysia and East Malaysia – both Sabah and Sarawak – is, though domestic, still not back to normal. Check for restrictions and/or requirements prior to making any travel plans.
Getting Around
Boats to the islands depart from the Kota Kinabalu waterfront with those for Sutera Sanctuary Lodge leaving from the marina in Sutera Harbour. Visitors need to time their arrival and departure with the four scheduled daily boats to and from the mainland. Manukan Island is just three kilometres offshore and the boat journey takes less than 30 minutes.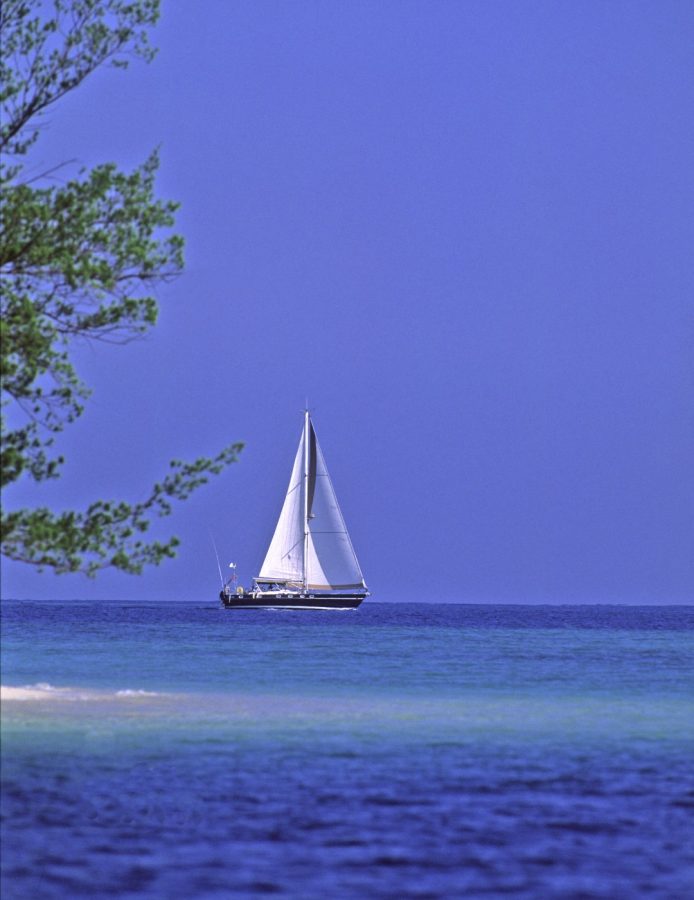 Best Time to Visit
Sabah is known as the 'Land Below the Winds' because of the tropical monsoon and being below the typhoon belt. This means hot and humid for most of the year, and rainy periods during the monsoon (October to March).
Contacts
Tunku Abdul Rahman Park (www.sabahparks.org.my) and Sutera Sanctuary Lodges Manukan Island Resort (T: +6017 833 5022, www.suterasanctuarylodges.com.my).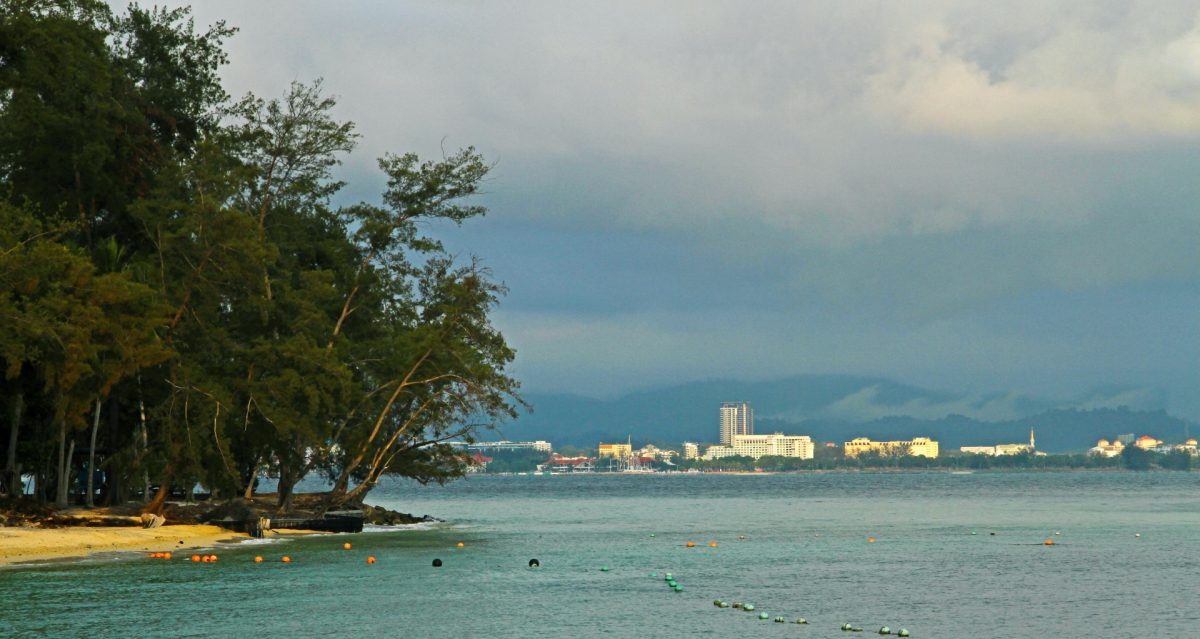 ---
"ExpatGo welcomes and encourages comments, input, and divergent opinions. However, we kindly request that you use suitable language in your comments, and refrain from any sort of personal attack, hate speech, or disparaging rhetoric. Comments not in line with this are subject to removal from the site. "
Comments