Pahang is Peninsular Malaysia's largest state and home to a range of wildly contrasting environments, from the forested hills of the Titiwangsa Range to lush lowland tropical rainforest, beaches, and offshore islands dotting the South China Sea. For nature lovers, this one expansive state offers nearly everything, from the mountains to the sea. With domestic destinations now the only travel option available for Malaysian residents, Pahang's appeal is even more well-defined.
Taman Negara, Malaysia's largest national park, located on Pahang's northern border with the two states of Kelantan and Terengganu, is the largest expanse of rainforest in the country. Pahang also offers exhilarating theme parks, mountain trails, the idyllic Tioman Island, and peaceful hill station retreats.
In the Cool of the Highlands
Many people travel to Malaysia for its warm weather and year-round sunshine. For those who live here, however, the tropical heat and humidity can take its toll, and this makes the cooler conditions in mountains all the more appealing.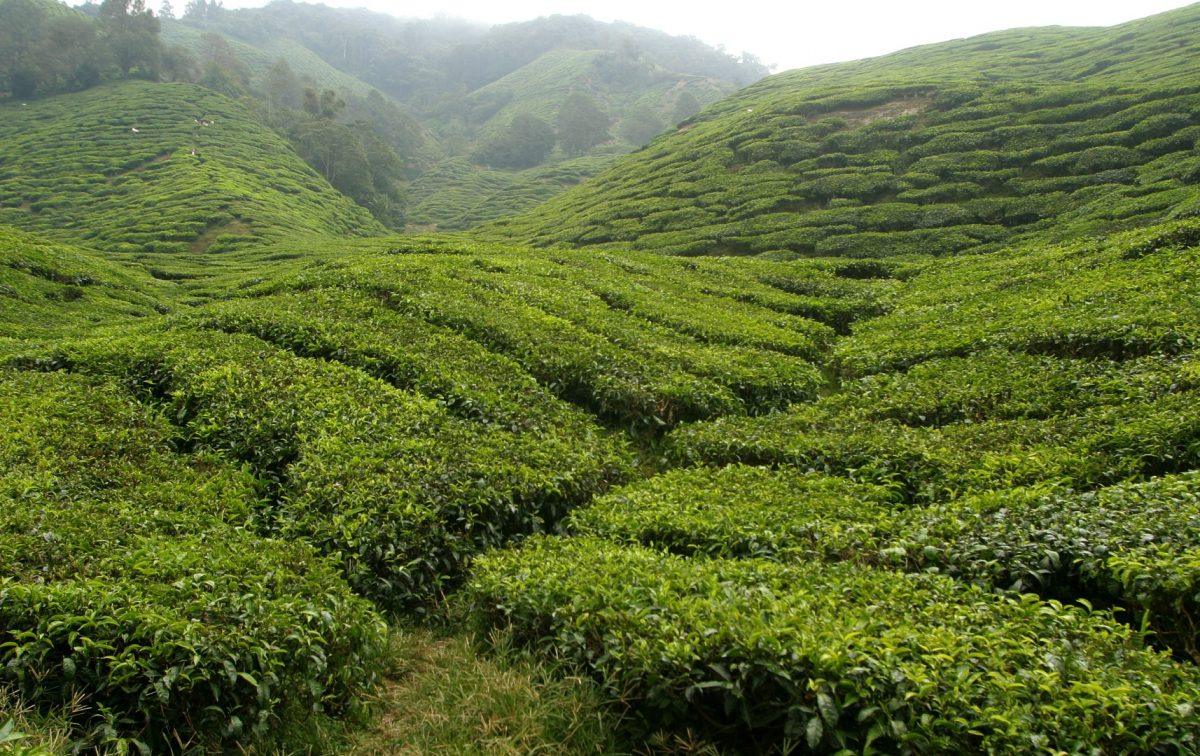 In the days before air conditioning, the only relief from the sweltering conditions was to head up into the mountains where hill stations had been established to offer some respite. Malaysia's coolest resorts are found in the Cameron Highlands, Fraser's Hill, Bukit Tinggi, and the Genting Highlands. Visitors to Fraser's Hill and the Cameron Highlands could be forgiven for fleetingly thinking they were in England with all the mock-Tudor bungalows, rose gardens, the occasional fireplaces, and scones served with jam and cream for morning and afternoon tea. Evening temperatures can dip as low as 15°C, making time spent in these hill stations a very welcome relief from the heat of the lowlands.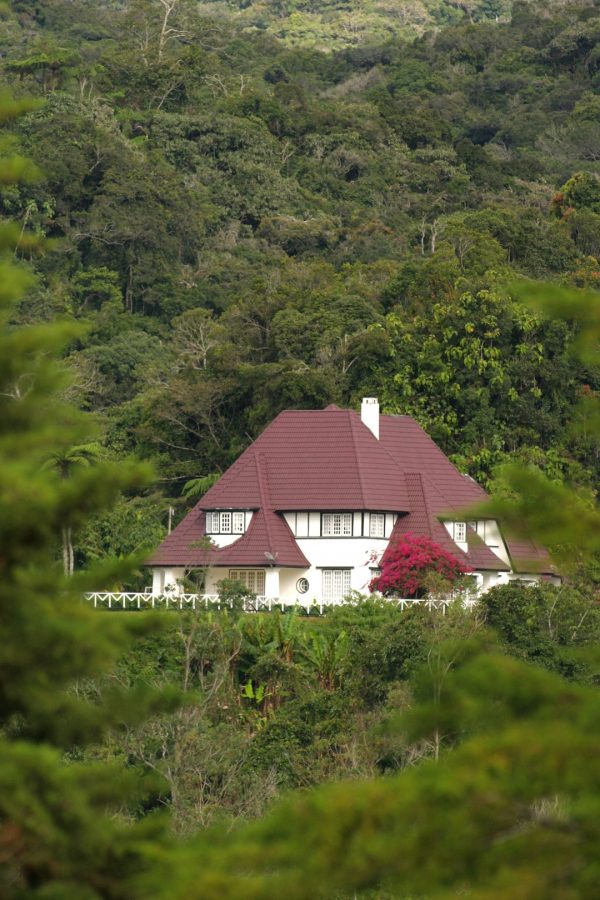 Several old hotels have become synonymous with the highlands and are as legendary as the locations. These include the Old Smokehouse and The Lakehouse in the Cameron Highlands and the Old Smokehouse at Fraser's Hill.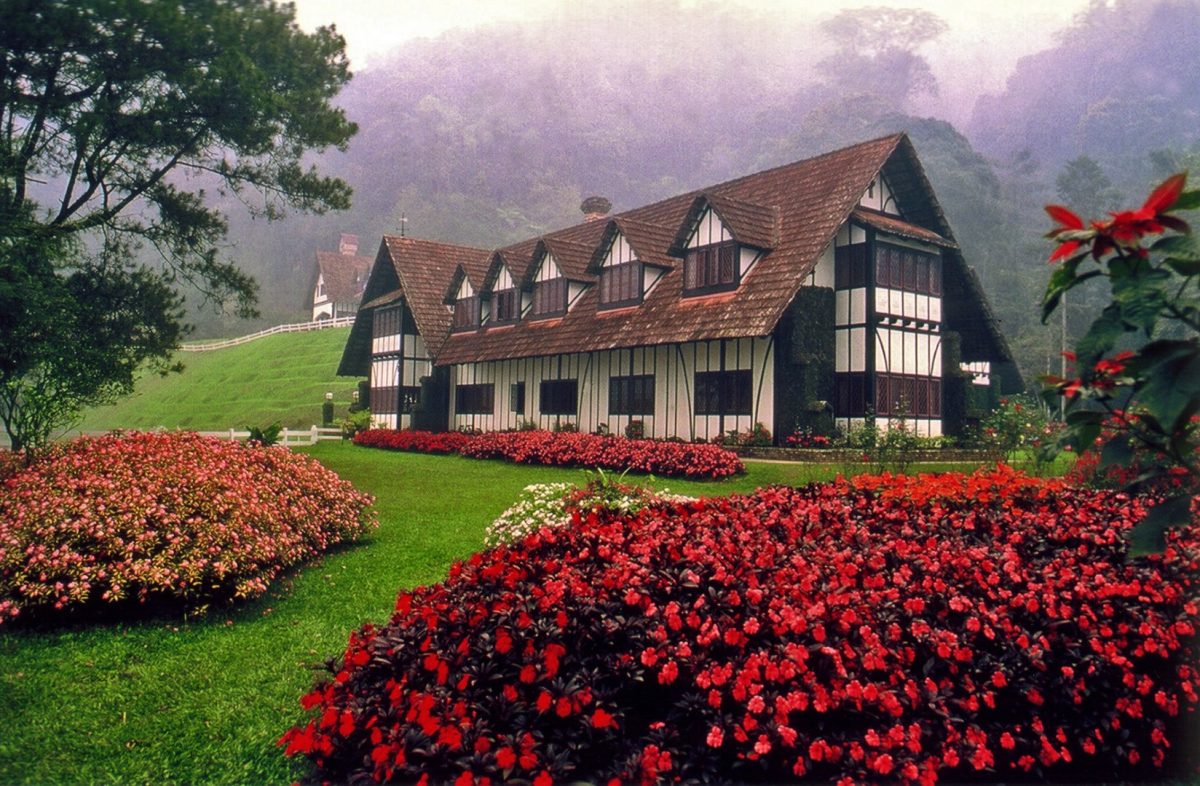 Strawberries and Tea
In 1885, a surveyor named William Cameron reached the 1,500m-high Cameron Highlands. He described them as, 'as a fine plateau with gentle slopes, shut in by lofty mountains.' His notation was the first official record of the ascent of the range, although the native Orang Asli had lived and hunted in the area for centuries. Access to the plateau is difficult, and it was not until 1925 that a settlement was proposed here. The Cameron Highlands are located on a forested plateau that is renowned for tea production and temperate flowers plus cool climate vegetables and fruits, especially strawberries, which appear today on plenty of restaurant menus in the area.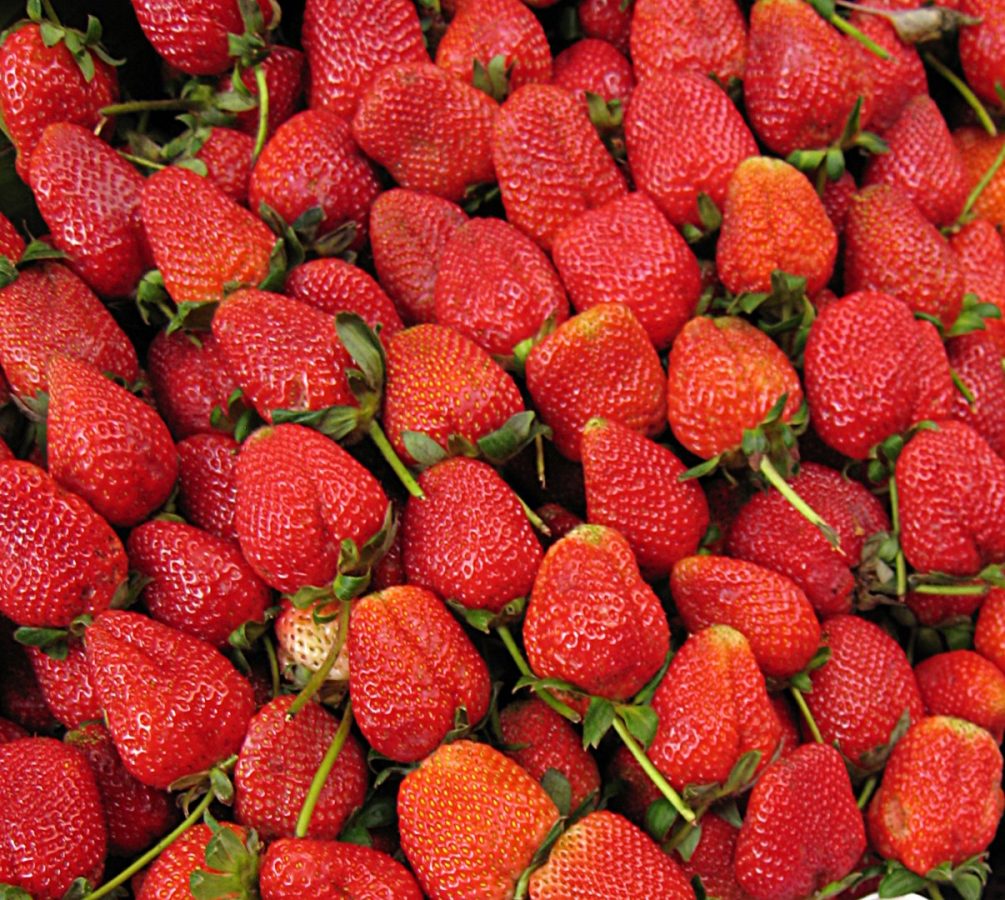 Though the Cameron Highlands are a long way from England, there is definitely an air of English refinement to be found here. While the area, which comprises three small towns, retains some of its colonial charm, time does not stand still even here and development is encroaching into the surrounding forests.
It is possible, though, to walk in comfort along roads and fern-lined trails, which, as the famous Thai silk trader Jim Thompson discovered, are not that well signposted. (In 1967, Thompson went for a walk in the Cameron Highlands and was never seen again.) This means many physical activities like hiking, golf on the 18-hole public course, tennis, cycling, and general sightseeing are offered, but a guide is recommended for most jungle walks.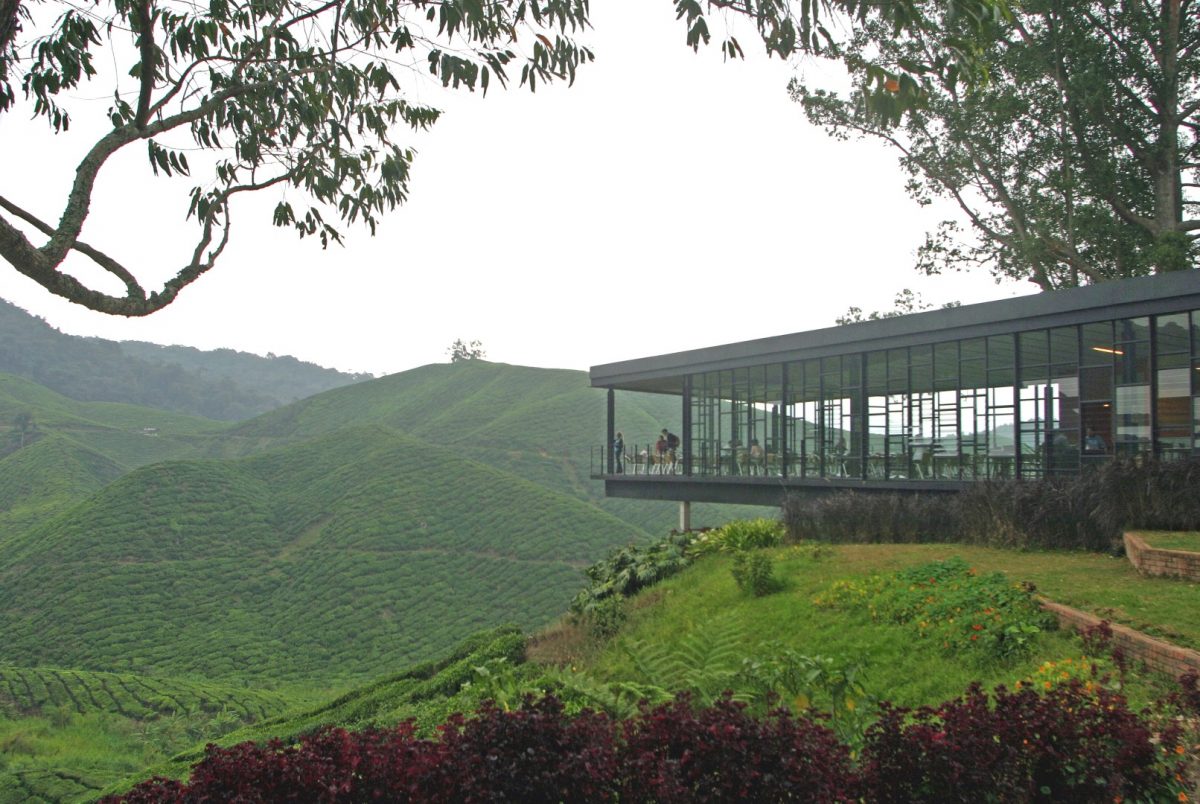 British-born and educated J. A. Russell set up Boh Tea Plantation in 1929 and it is still family-owned. Today, the meticulously manicured plantation looks like the patterned skin of a snake, and while tea cutters once hand-trimmed the leaves of the Camellia sinesis plants, most are now mechanically harvested. Visitors can enjoy a cup of the estate's finest tea in the Tea'ria teahouse overlooking Sungei Palas Plantation located near Brinchang.
There are a few fairly large hotels in the highlands, with Strawberry Park Resort and the Copthorne Hotel being two of the largest. Several smaller properties set the standard for those seeking something more exclusive. The Lakehouse, Cameron Highlands Resort, and The Smokehouse Hotel have set out to recreate the colonial era, including offerings of traditional English fare on their menus.
While the road from Tapah is winding, it is a pleasant drive with some interesting attractions along the way. These include the Iskandar Waterfall and small communities where the Orang Asli people will demonstrate their use of blowpipes. A newer road from Simpang Pulai eliminates some of the switchbacks, but accessing this road requires driving almost to Ipoh before getting to the turn-off and making the ascent.
Fraser's Hill: A Birder's Paradise
While similar to the Cameron Highlands, Fraser's Hill is on a much smaller scale and is more sedate than the former. Various attempts have been made to promote tourism here, but after each initiative, it just slips back to its sleepy self.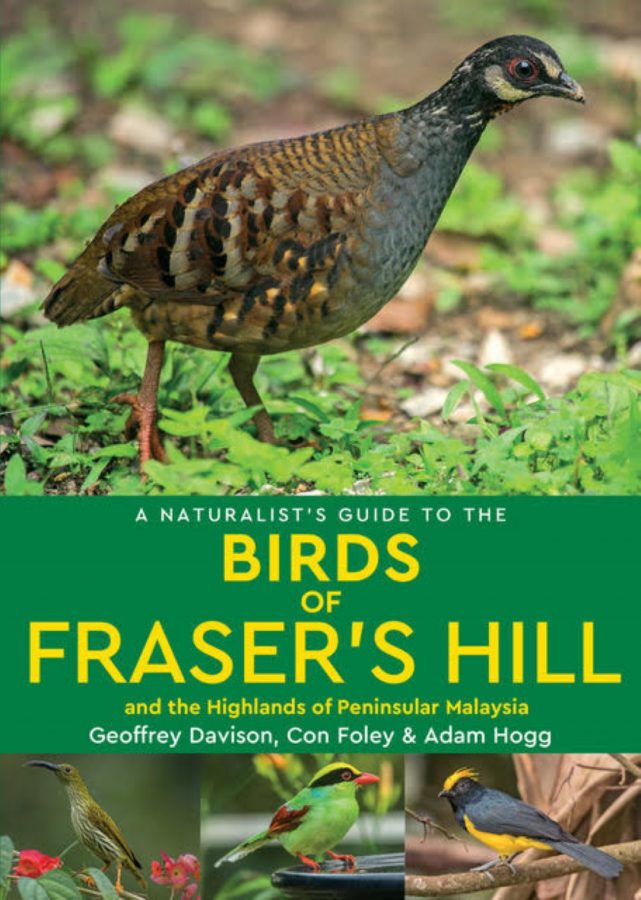 Birdwatchers know Fraser's Hill as a venue to admire some of Malaysia's montane birds. Fraser's Hill even warrants its own bird book – A Naturalist's Guide to the Birds of Fraser's Hill and the Highlands of Peninsular Malaysia (www.johnbeaufoy.com); quite an achievement for such a small place. There are several professional bird guides and naturalists in Fraser's Hill with Stephen Hogg operating Stephen's Place that offers bungalow accommodation as well as his guiding services (email to [email protected] for information).
Fraser's Hill is closer to Kuala Lumpur (104km) than the Cameron Highlands and accessible via a similar circuitous road that snakes up the mountain range. The last 8km of the road is so narrow that cars drive on it in one direction. In the past, the traffic flowed in one direction only (alternating hours for up and down), but now a new road down means there are no more delays.
There is a Smokehouse here, too, that offers homely accommodation in the mountaintop village, although there is also a range of other accommodation, mostly company houses. A nine-hole public golf course entices those new to golf as well as short handicappers. Mountain walks, cycling, tennis, and horse riding complete the range of recreational activities.
A Mountain Resort in the Clouds
Further south along the Titiwangsa Range there is a highland resort that is far from sedate. The vast mountaintop Resorts World Genting, shrouded in clouds for much of the time, includes one of the world's biggest accommodation facilities located across several hotels (over 6,000 rooms). Entertainment facilities include an outdoor theme park, indoor theme park, Times Square shopping arcade, a myriad of dining options, indoor swimming pools, convention facilities, and even a casino packed with gaming tables for those who want to try their luck.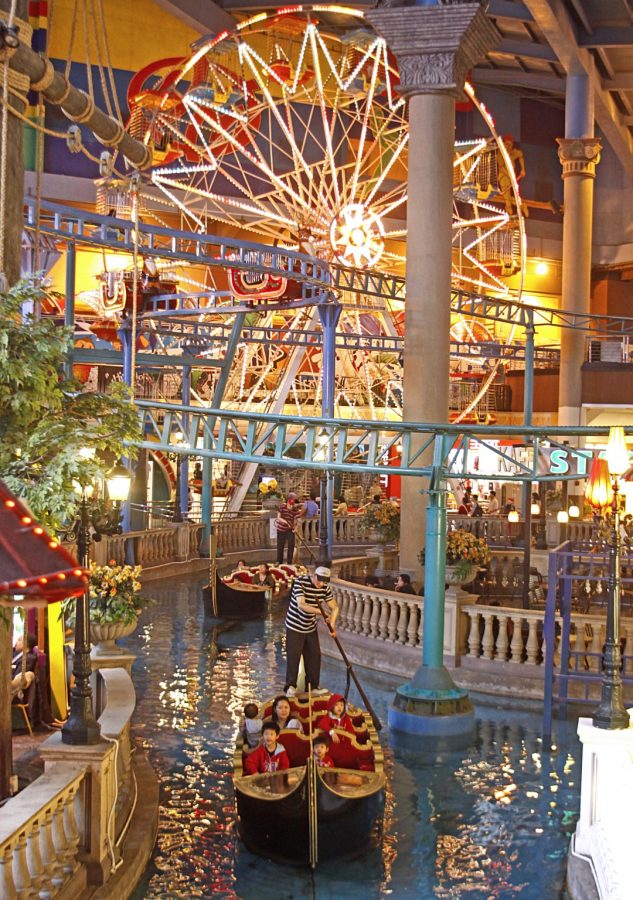 Nearby, Berjaya Hills Resort at Bukit Tinggi includes a French-themed village called Colmar Tropicale (based upon Colmar in Alsace), a Japanese Tea House and botanical gardens, a golf course, and a variety of accommodation choices, including The Chateau, a luxury wellness resort. A number of small eco-retreats are also scattered throughout the Bukit Tinggi vicinity. Note that some properties may be closed (either temporarily or long-term) in response to the coronavirus crisis.
Taman Negara National Park
For many people, Malaysia conjures up images of vast expanses of tropical rainforest. Fortunately, such areas do still actually exist here. While many forests offer a protected home for plants and animals, they are also a destination for adventurous travellers to explore. There are several parks in Pahang worth visiting including Endau Rompin State Park, Kenong Rimba Park, and the largest of them all, Taman Negara (simply 'national park' in Malay).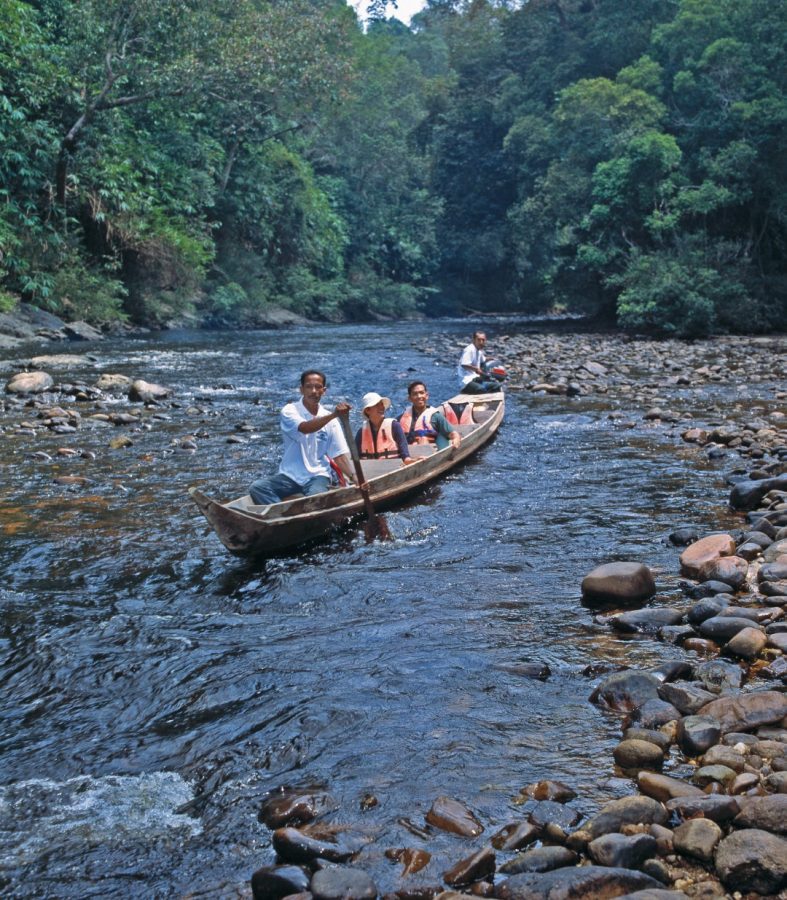 Taman Negara is one of the world's finest and oldest protected areas of lowland tropical rainforest, and while the park was only established in 1939, its forests are over 130 million years old. The park covers an area of 435,000 hectares across the states of Pahang, Terengganu, and Kelantan, making it Malaysia's largest protected lowland evergreen rainforest.
Taman Negara has a range of activities to experience and attractions to see. The park is home to its original inhabitants, the Orang Asli, some of whom still lead a traditional semi-nomadic lifestyle of hunting and fishing. Activities include caving, shooting rapids, floating down rivers on inflatable tubes, night walks, guided walks and bird watching. One of the most popular activities is to walk on the world's longest suspended canopy walks – 450m in length and 40m above the forest floor.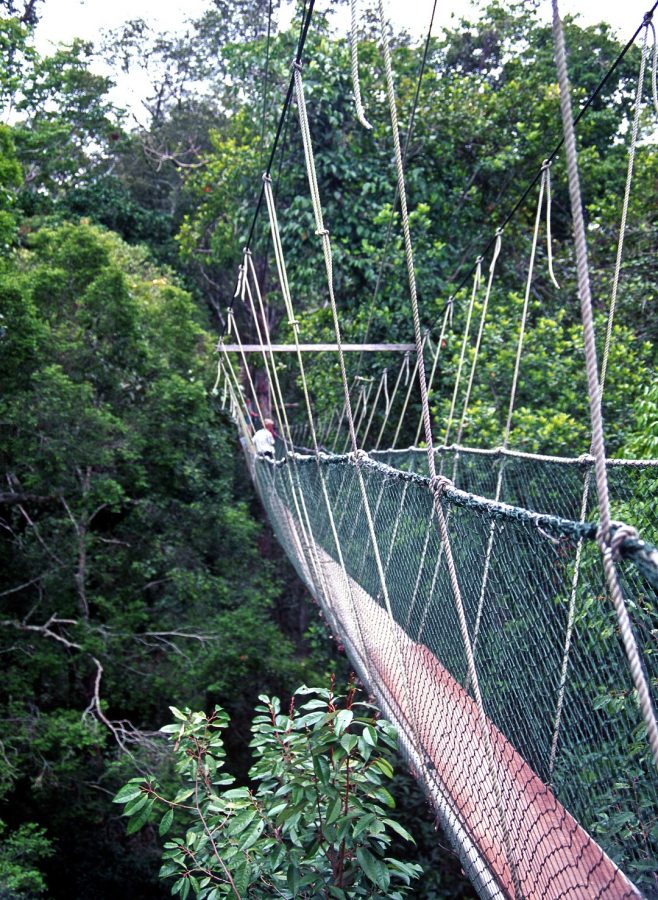 Accessing the park's more isolated destinations is done via a good river transport system, and most trails to the main attractions are well-maintained and signposted. A boat journey along the tree-lined Tahan River is the most picturesque of all journeys through the park. Peninsular Malaysia's highest peak, Mount Tahan at 2,187m, is also located within the park, but the arduous nine-day trek to its summit and back is an adventure best left to the very experienced and well-equipped.
Kuala Tembeling, the departure point for Taman Negara, is a four-hour drive from Kuala Lumpur. From here, park headquarters are a two- to three-hour boat journey away, depending on the river level and flow.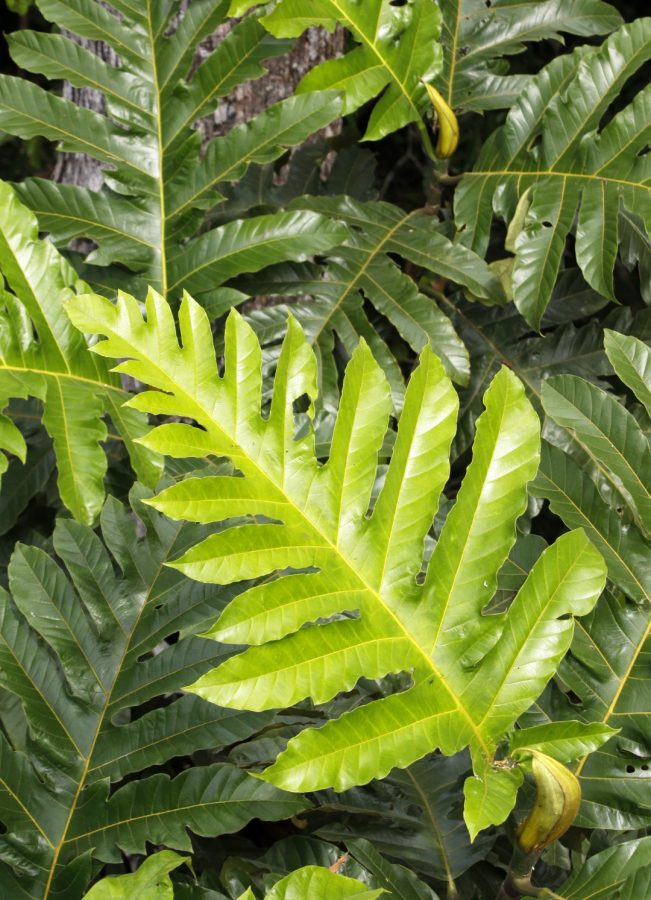 There is a range of accommodation available around the park from near wilderness to comfortable resort-styled facilities adjacent to the park headquarters. Most visitors stay at Kuala Tahan while others opt to stay in a nearby Malay village. The facilities at the Mutiara Taman Negara Resort, perched above the junction of the Tembeling and Tahan Rivers, are reasonable considering the isolated location.
Kuantan: East Coast Gateway
Kuantan is the first major town after leaving the tollway from Kuala Lumpur and rightly deserves the title as the gateway to the East Coast. From here, visitors can head north to near-deserted beaches or south to Kuala Rompin and Mersing should they choose not to stay in town. While Kuantan is admittedly not brimming with sightseeing attractions, the Sultan Ahmad Shah Mosque (Masjid Negeri) is an impressive sight. As a contrast, the city's older buildings are located around the open field along Jalan Makhota.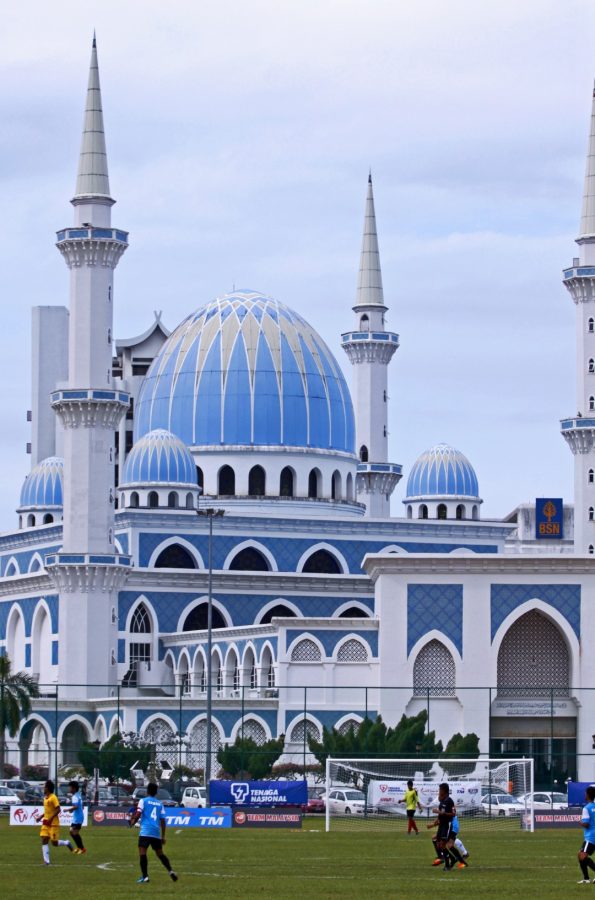 Malaysia's East Coast is known for a few sleepy towns, picturesque fishing villages, children flying kites and spinning tops, and its traditional, conservative values.
The town of Cherating sprawls around a sweeping bay of shallow water and attracts intrepid travelers, while the offshore winds can whip up the occasional good wave for dedicated surfers. There are several resorts just south of Cherating village including The Impiana and The Legend Resorts, while just to the north, Asia's first Club Med is located along a secluded beach. The Kasturi is a newer boutique resort, and offers private pool villas along its rock wall-protected beachfront.
This part of the coast is accessible from Kuala Lumpur via a freeway for most of the way to Kuantan, the state capital. While most visitors from Kuala Lumpur will make this drive, there are also flights from KLIA to Kuantan Airport, 20km west of the city.
Beaches and Islands
Several long beachfronts are located along the Pahang coastline. Offshore, Tioman is the largest island in the group called Serbuat Islands to the east of Kuantan. The island isn't yet in the sights of international jetsetters, and life here moves at an unhurried pace.
Berjaya Tioman Resort, a mainstay property on the island for decades, closed down in June of this year, another victim of the Covid-19 downturn impacting the tourism industry. The sprawling property is reportedly being redeveloped, though presumably will not reopen (under a new name) for quite some time.
There are of course other accommodation options remaining on Tioman, and one of the big attractions is that there are no major roads and very few vehicles on the island, so visitors have the choice of walking short distances or catching boats to those places a little further way. There is a jungle trail connecting the more remote east coast to the west. Lazing on the beach, a round of golf near the now-shuttered Berjaya Tioman Resort, or diving at some of the many sites in the waters around Tioman are about as rigorous as the activities get on the island.
---
"ExpatGo welcomes and encourages comments, input, and divergent opinions. However, we kindly request that you use suitable language in your comments, and refrain from any sort of personal attack, hate speech, or disparaging rhetoric. Comments not in line with this are subject to removal from the site. "
Comments