A good urban park is truly a wonder. It can be so many things to so many people: solo visitors can enjoy some nature and introspection, weekend warriors can get in some great outdoor exercising, couples can take a romantic walk among the flowers or indulge in an afternoon picnic, families can spend quality time together, friends can meet to play badminton or Frisbee, and even corporate managers can participate in team-building exercises. For the weary and stressed-out denizen in the concrete jungle, few things are as invigorating and inviting as a well-designed park. And that's not even taking into account all the urban wildlife that call these protected patches of nature home. Parks simply make a city more liveable, more enjoyable, and more beautiful.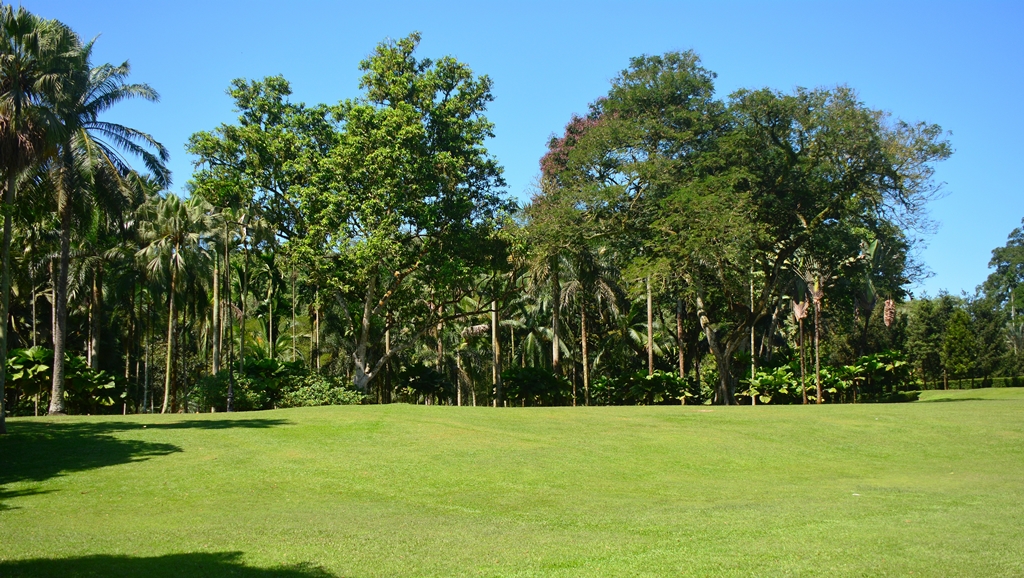 While Kuala Lumpur has many positive attributes, a finely developed system of beautiful parks is definitely not among them. Too often, parks and green spaces here, which are already few and far between, find their boundaries relentlessly pressured by commercial interests. (The first two parks listed here have each been victimised by such encroachment in recent years.) Nevertheless, from the city centre to its suburban areas, there are a few truly noteworthy parks to be found amid all the smaller (and sometimes ill-maintained and often sparsely visited) neighbourhood versions. Here, we visit five of the biggest and best – any or all of these parks are worth your time and effort, for when you need to reconnect with nature, feel something beneath your feet besides concrete or tile, or just escape to a sprawling patch of wide-open space in the city.
KLCC Park
As perhaps the city's most successful (and massively utilised) planned urban park, this oasis in the heart of KL, adjacent to the Petronas Twin Towers and Suria KLCC shopping mall, continues to set the standard for appealing parks in the Malaysian capital. Throngs of people flock to the park's green spaces, cushioned 1.3-km jogging track, kid's pool and playground, and some of the best close-up views of the city centre's most iconic buildings. Designed by the talented Brazilian master of gardens, the late Roberto Burle Marx, KLCC park spreads over 50 acres of land, and is home to some 1,900 indigenous trees, including 66 species of palm trees. The trees planted were specifically chosen to attract local and migratory birds.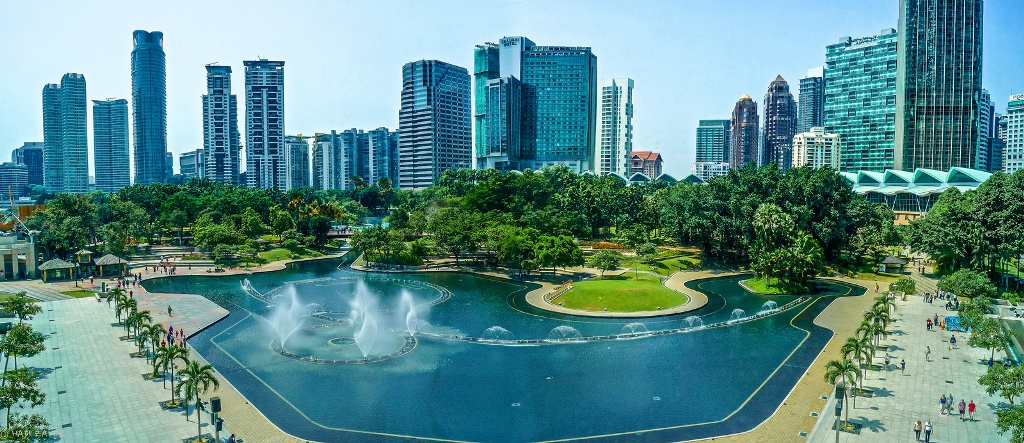 The park also has specially designed water features and sculptures, along with benches, drinking fountains, gazebo-like shelters, and more. The park also features KL's best-known "dancing water" fountain show, dubbed the KLCC Lake Symphony, which entertains visitors by day and – more impressively – by night. The fountains and the synchronised show have gotten better and better over the years, and shouldn't be missed if you are entertaining visitors in the city. Of course, when you want to change up the great outdoors for the climate-controlled indoors, some of KL's best shopping and dining is mere steps away.
Titiwangsa Park
Though it doesn't get the same headlines as its more-famous sibling in KLCC, this beautiful park, officially named Taman Tasik Titiwangsa, has been closed for extensive improvement works related to the problem-plagued River of Life project, for the last year. Set to reopen this month (January 2020), this grand old park – which has been around in one form or another since the days of British Malaya – Titiwangsa Park actually celebrated its "Makeover Relaunch" nearly a month early, opening to delighted visitors on December 14, 2019. Now boasting a water park, fresh new trails, and plenty of lush landscaping, those famous views of the city are still there – but they're now framed by an even better-looking park, courtesy of a RM100 million facelift.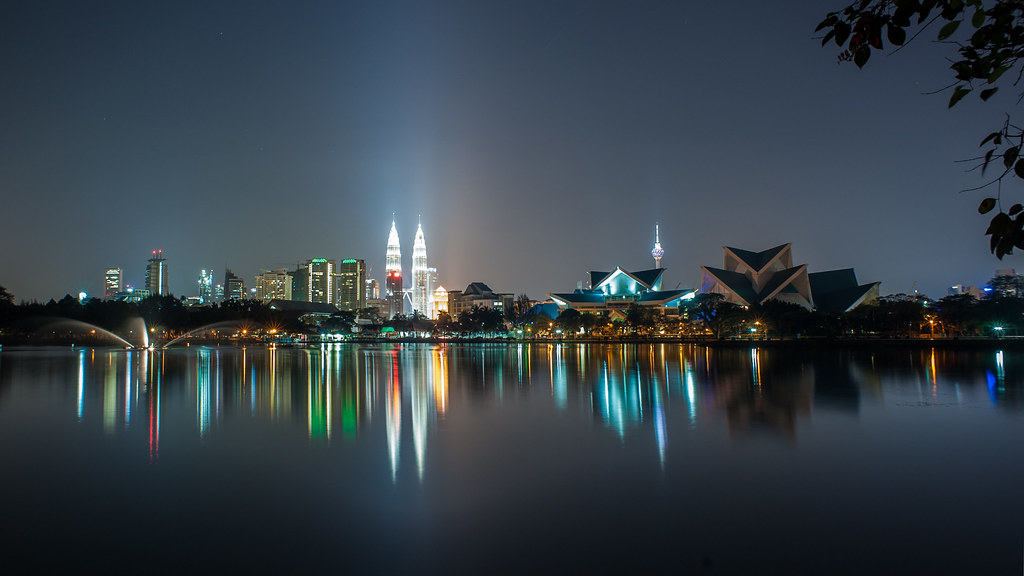 If you haven't visited Titiwangsa Park lately (or at all), the new and improved version is well worth adding to your list. With much of the park's nearly 50 hectares occupied by a beautiful lake (with its iconic and picturesque fountain still intact), this patch of recreational bounty has long been popular with city dwellers, and even offers horseback riding and bicycles for hire.
Perdana Botanical Garden
No list of parks in Kuala Lumpur would be complete without this historic patch of lush green space, among the city's oldest and most iconic parks, and certainly among its most frequently renamed. Previously named Taman Tasik Perdana, or Perdana Lake Gardens, and just Lake Gardens before that, and Public Gardens before that, this was KL's first large-scale public park, and was most recently rechristened as Taman Botani Perdana in 2011, following the completion of the first phase of the shift from a park to a proper botanical garden.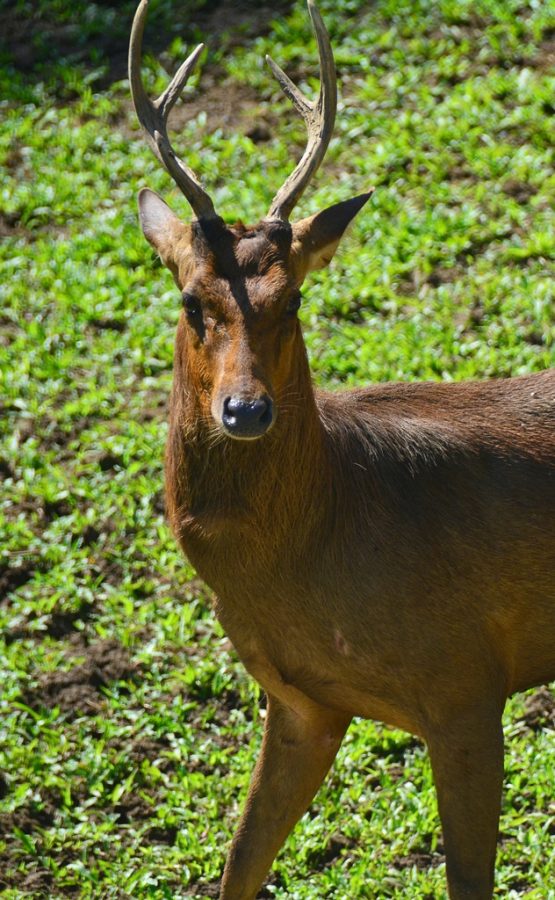 Established in 1888, the grounds cover just under 92 hectares and have long served as home to Carcosa Seri Negara, the governor's residence during the colonial era, as well as the Royal Lake Club. In June 2011, the once-again renamed park was relaunched as Taman Botani Perdana, or Perdana Botanical Garden. Now approaching a decade on, a day spent here suggests this was a fine plan, indeed, with phase two of the transformation well underway. Apart from the lakes and gardens for which the park was once named, there are now numerous other individual attractions, including an orchid garden (currently closed for upgrading works), a hibiscus garden that includes a waterfall and a tearoom, a deer park, a herbarium, a beautifully designed sunken garden, a butterfly park, and what is said to be the world's largest covered bird park.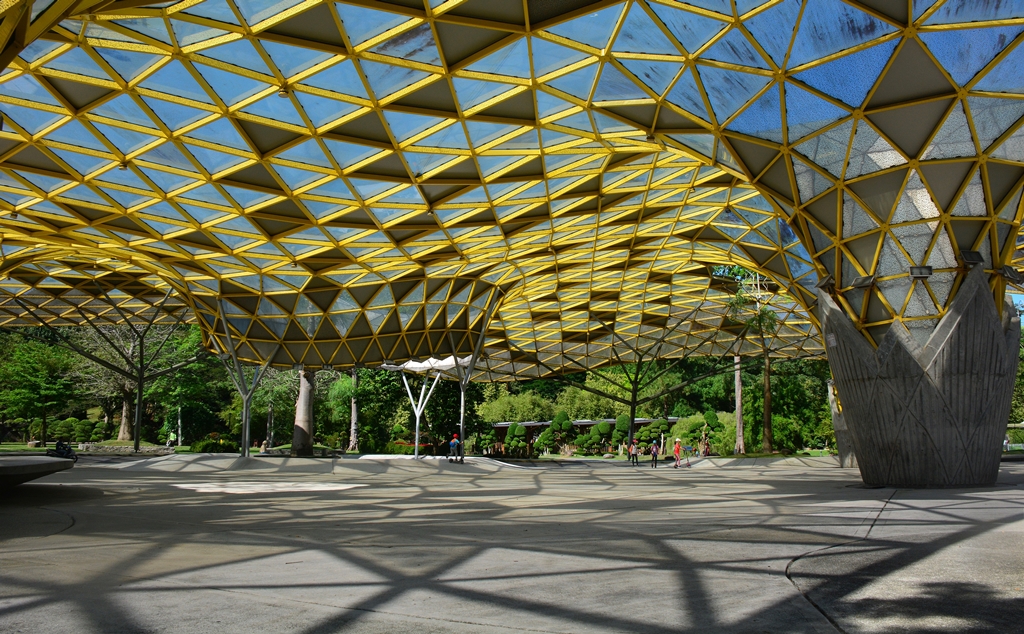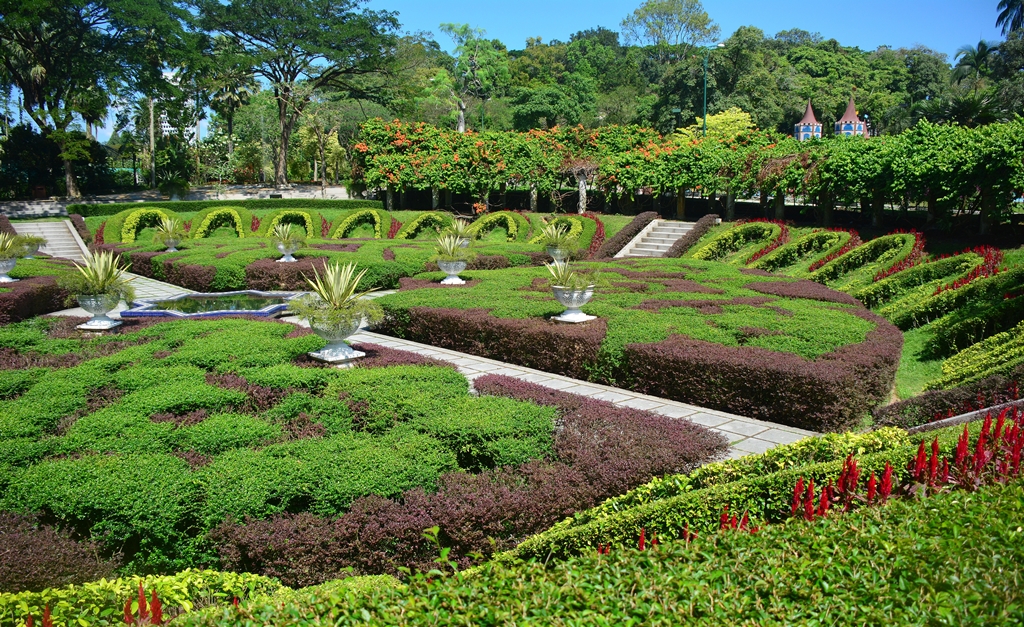 A memorial home to Tun Abdul Razak is also located here. Naturally, many species of trees, plants, and flowers (many grouped into "collections" and nearly all with excellent informational signage) are found flanking the numerous walking paths, and the Garden is a popular location for photoshoots. This is an appealing park in which to while away several enjoyable hours, and if you don't bring your own food, there is a snack café onsite with plenty of food and drink (and ice cream treats) available for inexpensive purchase.
Kepong Metropolitan Park
Popularly known as Taman Layang-Layang on account of the swarm of kites routinely seen flying above this well-visited park on KL's northern side, Kepong Park boasts a large lake as its indisputable centrepiece. The sprawling park, some 95 hectares, offers a well-maintained trail for jogging or cycling around the lake. This is no quick jaunt though: once you commit and get past a certain point, a single circuit is a formidable 3.5km, so large is the lake – nearly 60 hectares!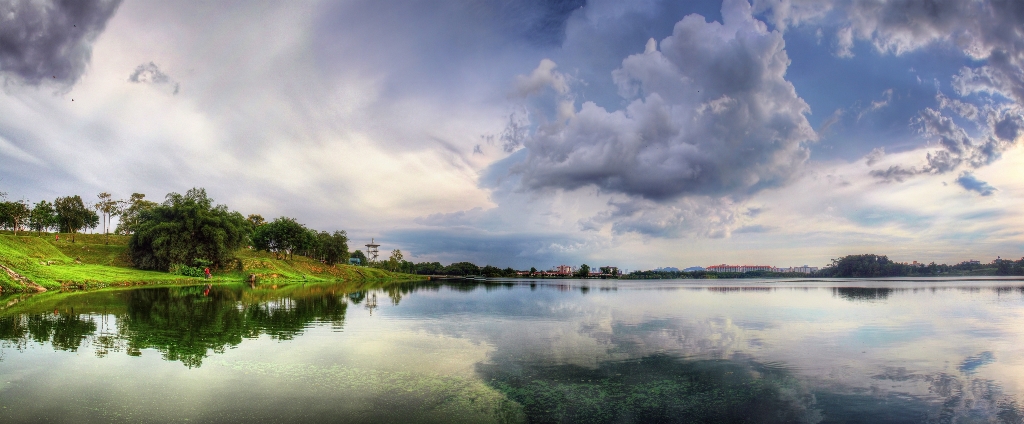 Of course, the park has wide-open spaces aplenty, which is exactly why it's become so popular for kite-flying. There's also a good children's playground here, and the huge parking lot affords enough space for vendors to set up their roving shops, which is exactly what they do, particularly at the weekends, when you'll never want for snacks, local food, or even some various types of inexpensive merchandise. (And yes, there are scores of kites on offer for purchase, too!) If the local food doesn't strike your fancy, a standalone McDonald's is a short and easy stroll away, but you may want to take a couple of laps around the lake beforehand to really earn that order of French fries.
Though the parking lot is sizeable, the growing crush of park-goers on weekends and public holidays forced many to park along the busy MRR2 highway which fronts the park. The unsafe situation led the city of KL in 2018 to undertake the construction of a RM39 million multistorey carpark, with an additional 500 bays to help relieve the parking woes.
Kepong's vast park, which was built in 2001, is proof positive that you don't need all that much to create an appealing and well-utilised urban park. In this case, there are only three main components: a big lake, a jogging and cycling trail, and plenty of grassy, open space. Like many parks in KL, however, Kepong Metropolitan Park is facing pressure at its borders. A local developer acquired the adjacent land recently, with an eye on constructing a RM700 million residential development just 100m from the park. 
Central Park
No, not that Central Park. This one's in Desa ParkCity. You knew with a name like this, the township had to have a park in it, and though this Central Park isn't nearly as big or renowned as the New York icon, we still think it's a winner. Cycling and jogging trails, lots of trees punctuating sprawling green fields, a top-notch kids' playground, and a lovely lake are some of the highlights, but for dog lovers, the park's biggest appeal might just be its dog-friendly nature.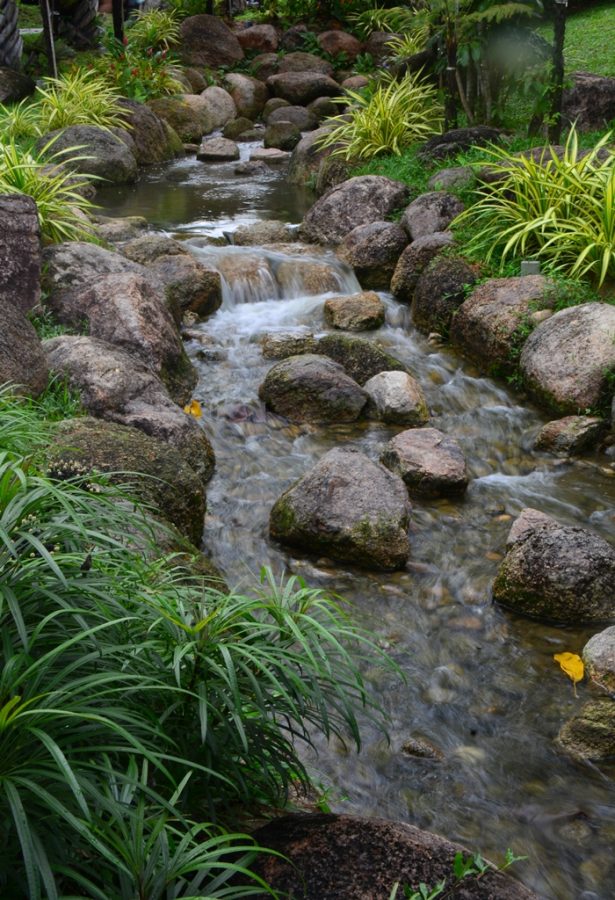 Unlike many Western countries where Fido is considered an indispensable part of the family, dog owners in Malaysia face an often contentious battle in a bid to enjoy their furry friend. So dog-friendly parks are a real rarity here, and the few that exist seem to face a continuous onslaught of opposition to their existence. Central Park, and its commercial centre, The Waterfront, by contrast, both welcome pets, including dogs. Many of the outdoor cafés fronting the lake are dog-friendly, with signs generally asking only that pets not be allowed on the chairs or tables. You'll have no problem spotting patrons leisurely relaxing in these outlets, with their leashed dogs often contentedly resting at their feet. Meanwhile, the jogging paths around the lake, and in the adjoining West Park, are well-used, and a stroll (or even a drive) through Desa ParkCity can immediately illustrate the value and appeal of a good park. Naturally, such parks appeal to developers, as well, and once again, a dense high-rise residential project is being constructed right at the park's border, set for completion in 2023.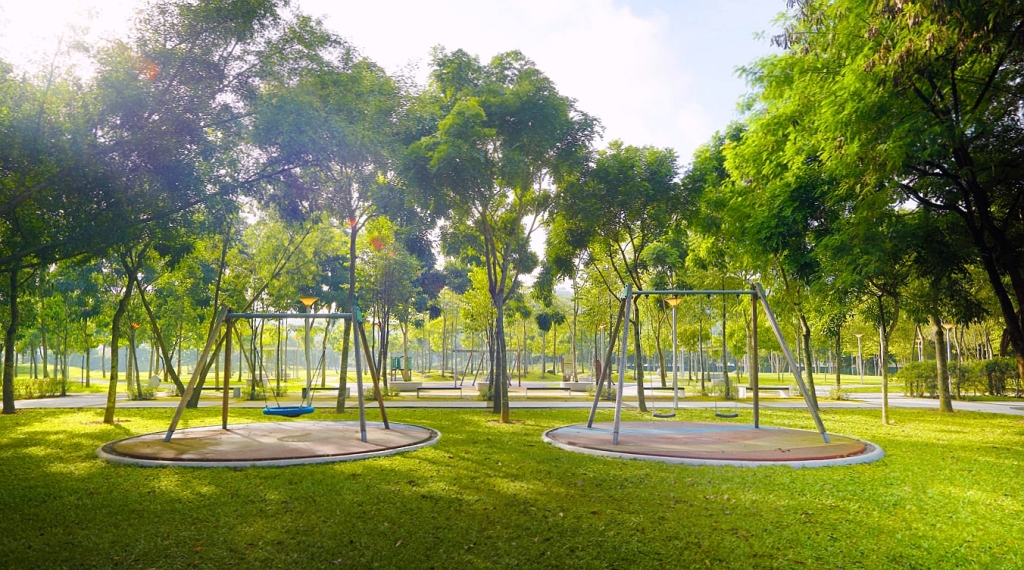 So there you have it… a short round-up of some of the best public parks Greater KL has to offer. There are surely more out there, but any of these will be the highlight of your day if you set aside some time to visit. Get off the couch, avoid the malls, and spend some quality time in the great outdoors at any or all of these worthwhile parks, each providing a welcome oasis in the city!



" ExpatGo welcomes and encourages comments, input, and divergent opinions. However, we kindly request that you use suitable language in your comments, and refrain from any sort of personal attack, hate speech, or disparaging rhetoric. Comments not in line with this are subject to removal from the site. "



Comments