With an illustrious and successful musical career spanning over two decades, Malaysian Idol winner Jaclyn Victor surprised everyone this year by joining the team at B.A.T.S Bangsar as its new co-owner! Alongside business partner Geoff Leembruggen, B.A.T.S. Bar has been reinvented and redesigned as a sophisticated lounge featuring a glorious baby grand piano, a stylish, sparkling new bar, better seating, and a fantastic menu offering local and international delights.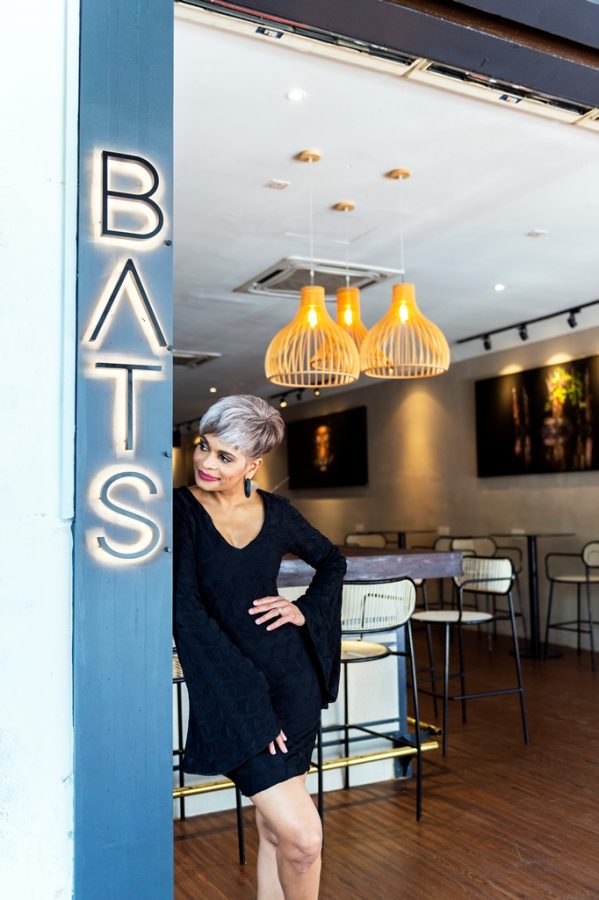 We joined Jaclyn Victor and Geoff Leembruggen for a tipple recently and asked them about B.A.T.S.' new look and ownership.
People have mentioned that you were inspired by other artists turned restaurateurs that led you into this new venture with B.A.T.S. Is this an idea you've always had at the back of your mind?
Jaclyn: Not at all! I've thought I should do something else besides singing and music but every time something was suggested to me, the appeal just wasn't there for me. There has been conversations about owning a restaurant, but back then I flat out refused because there's no way you can open one without any experience, and without proper guidance of running a successful business especially in F&B. Also, I think it just never seemed like the right time until now.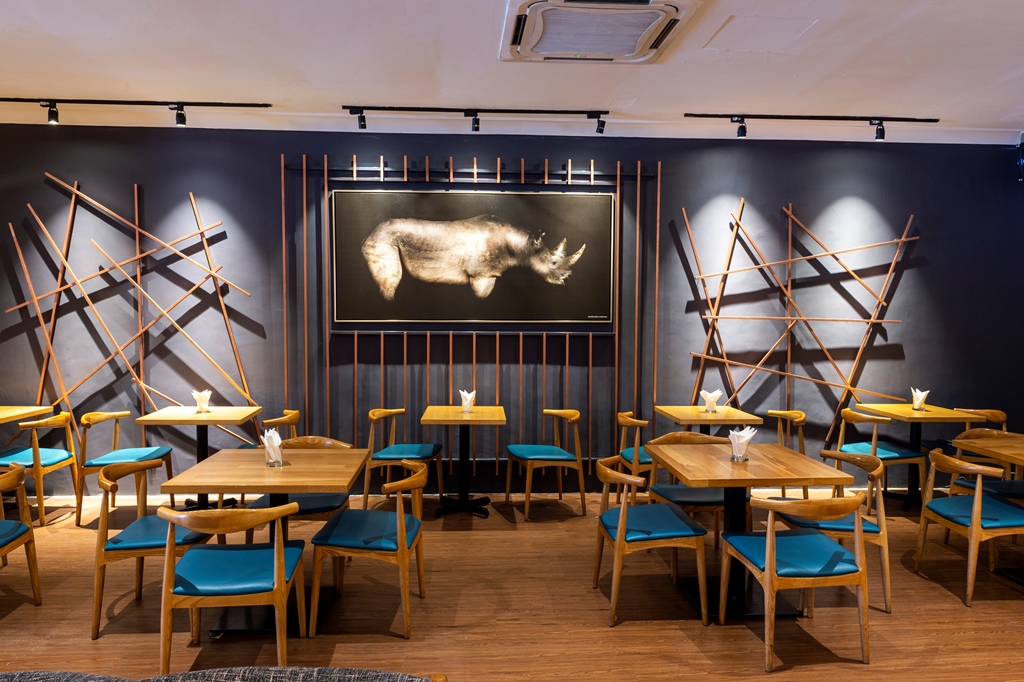 Please tell us how this opportunity with B.A.T.S. happened, and what was the thought process behind evolving as a well-known musical artist into an entrepreneur.
Jaclyn: I met Geoff last year and was introduced to the original B.A.T.S. a few doors down. I took a liking to it, but it wasn't like it automatically sparked a need to run my own place yet.
Geoff: It was around that time we started a collaboration with Shankar to convert B.A.T.S. When that happened, Covid hit and the lockdown was put into place in March and we had to shut down. A couple of months later, this space (what used to be The Duke)became available and we came to know about it. My automatic reaction was, open up the bar in Bangsar! After operating here for over a year, the realisation was that most of the bars and pubs more or less had the same type of vibe, and we wanted something different yet familiar. We wanted to model the space around the music and Jaclyn proposed a classy lounge setting that promotes a relaxed vibe. The idea to have a baby grand piano came up, so the thought process involved people experiencing something akin to being at the Shangri-La, but in Bangsar.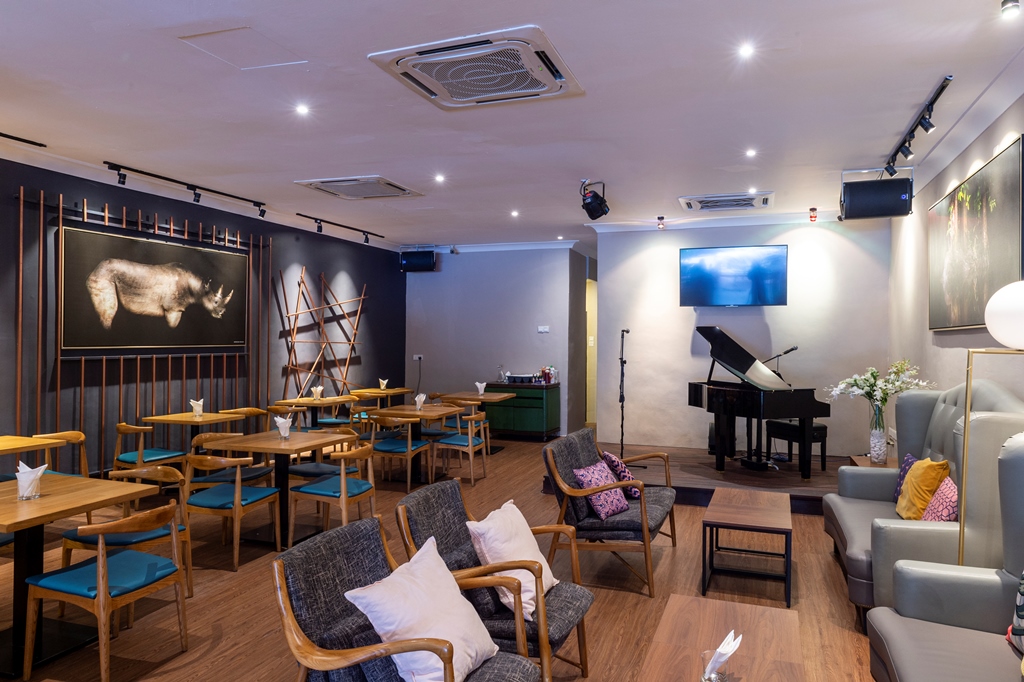 After two decades of being in the music industry – especially having started out singing in bars and pubs – you've come full circle to owning one yourself now. How was your experience with the whole process of interior refurbishment, style concept, and execution; especially since you had a very short time to finish everything?
Geoff: It took us a week to decide on the interior design, and two weeks to renovate. We completely ripped everything up; walls, ceiling, floors, restrooms, and bar. We knocked in all down and finished in two weeks. Jaclyn was probably working from 7am to 10pm everyday. She was completely hands on with everything; she sanded benches down and scrubbed everything.
Jaclyn: What was nice was I didn't have to worry so much because I had someone experienced like Geoff who could oversee the whole thing.
Geoff: We did everything ourselves as we didn't hire an interior firm or architects. It was just us and the team handling all of it. Everything you see was done by our own hands. It was a massive team effort.
Jaclyn: Guess you can also say I'm living the dream. When I first started at 18/19 years old back in the day, singing at bars would earn me about RM150 a night, no joke. Going from that to owning my own space now is definitely surreal, and I decide when I feel like doing a song or two for my guests with Vishnu on the piano. We definitely want this to be a place where artists can perform showcases in the future. It's definitely different from before because old B.A.T.S. was known for having live band gigs, and we know people will always love and appreciate live music. We've just switched it up from a full band to the baby grand and an acoustic guitar, but our concept still revolves around live music. It's just more intimate now.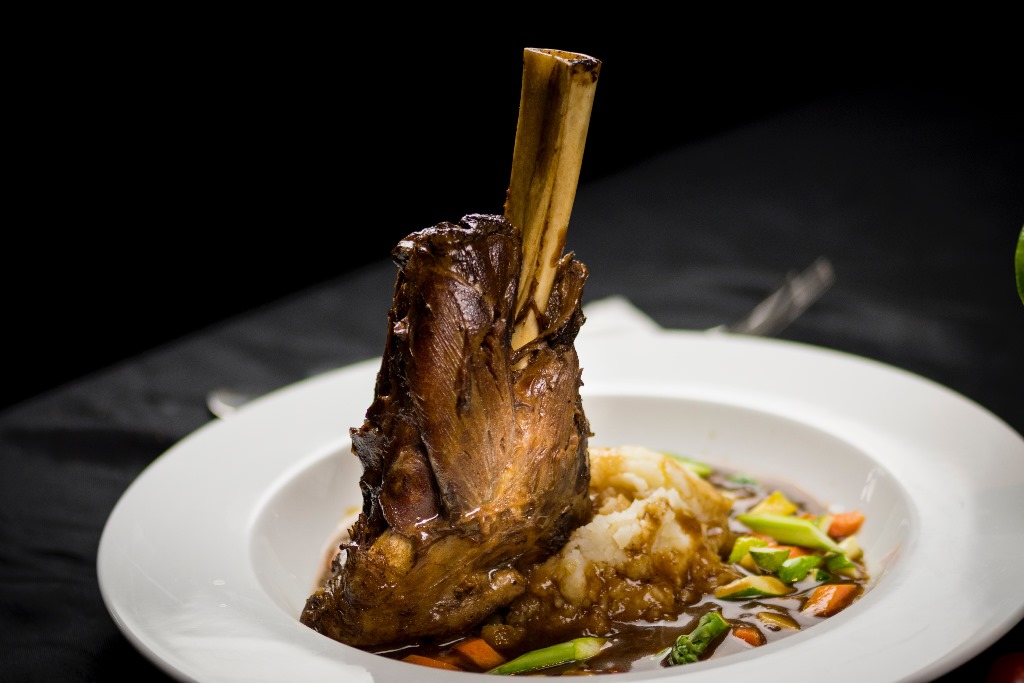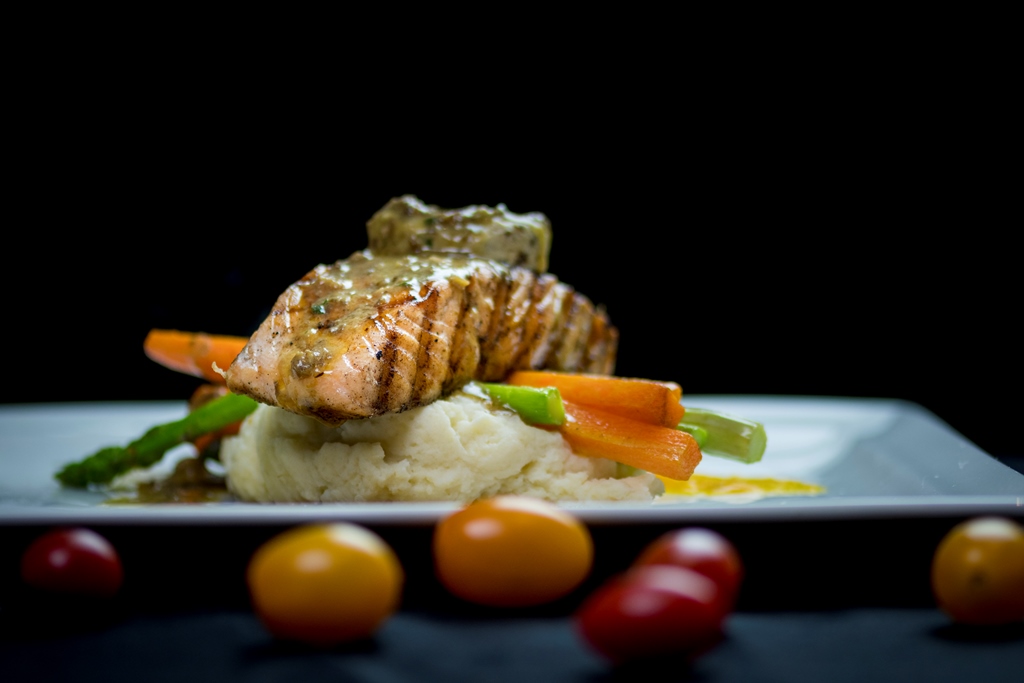 Was there a reason there was a time constraint to getting the bar ready? Two weeks of renovation sounds hectic!
Geoff: I think if you do anything in your life – I mean for me – if you allow yourself a lot of time, you take a lot time. If you put yourself under pressure, then you find yourself working harder to meet the target. So once the idea and concept were put in place and we decided to do it, we wanted to get it done as quickly as possible. So we gave ourselves a 14-day limit to finish and we did. Everyone said it would take us at least two months, but we took it as a personal challenge.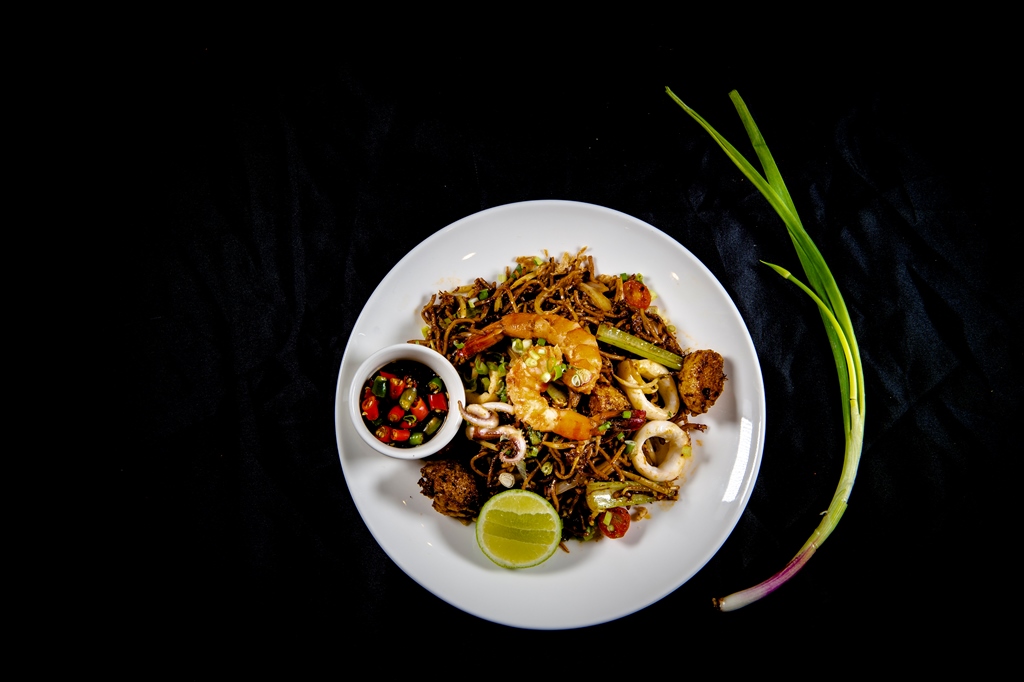 We love B.A.T.S.' menu as we've eaten here many times, and your newly introduced Sunday Aussie BBQ looks so enticing we cannot wait to try it. What are your favourite plates that you personally love eating from the menu?
Jaclyn: The lamb shank, linguine, nasi goreng kampung, and our tapas such as the lamb cutlets, prawns in chilli oil, and aubergine sambal. The salmon and seabass are amazing too.
Geoff: I could have the BATS burger everyday!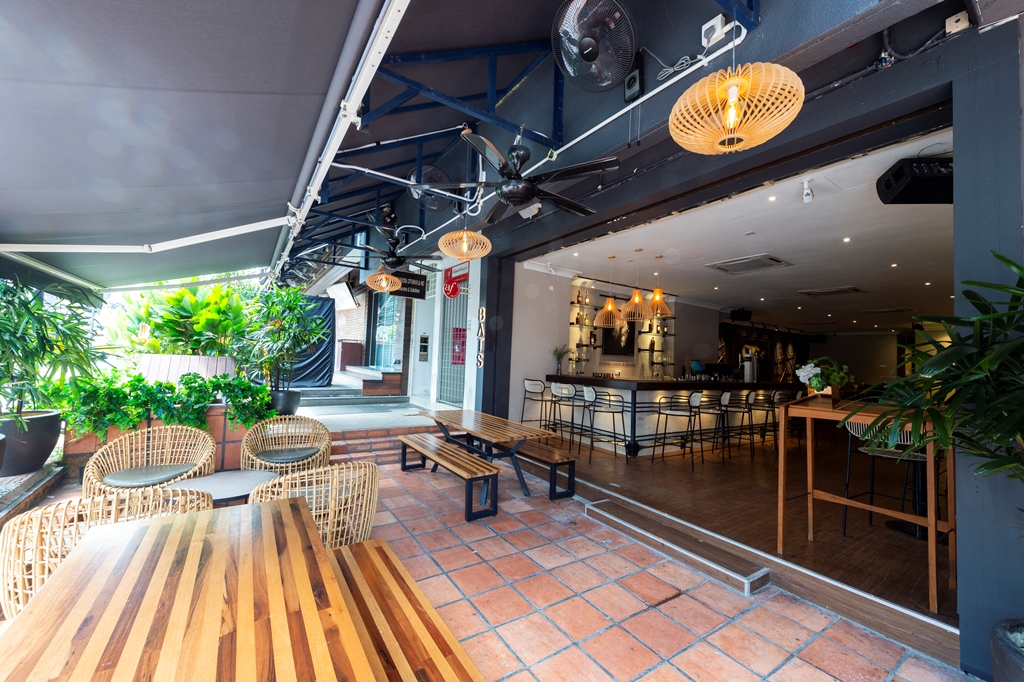 Geoff and Jaclyn's concept of reinvention is a reminder that good change is constant, but great change keeps the essentials of a successful business: an honest willingness to take care of the customer, well-defined hospitality, and greats eats that never go out of style. They even encourage their guests to drink responsibly and to arrange for assisted driving through a service provider if they happen to drive to B.A.T.S. They also constantly remind their guests to travel by Grab instead if they plan on drinking. Now, that takes caring for your customers to a whole other level.
Follow B.A.T.S (bar.at.telawi.street) on IG and Facebook for upcoming events, updates, and promotions.
---
"ExpatGo welcomes and encourages comments, input, and divergent opinions. However, we kindly request that you use suitable language in your comments, and refrain from any sort of personal attack, hate speech, or disparaging rhetoric. Comments not in line with this are subject to removal from the site. "
Comments