When my team and I were invited pre-MCO for a media review of JIS social lounge, we were keen to check out a new place for sure, but also a little suspect of the bar's concept where ladies eat and drink for free all night in exchange for being matched up with male guests. Did we like the idea? Well I'll not speak for all hetero women because I'm sure there are many that would be completely open to meeting new people this way, and vice versa. As for us introverted content creators, it's always the pull of a story that really gets us out of our comfort zones, even if it means getting prettied up to go have the anxiety-inducing experience of uncomfortable small talk with strangers.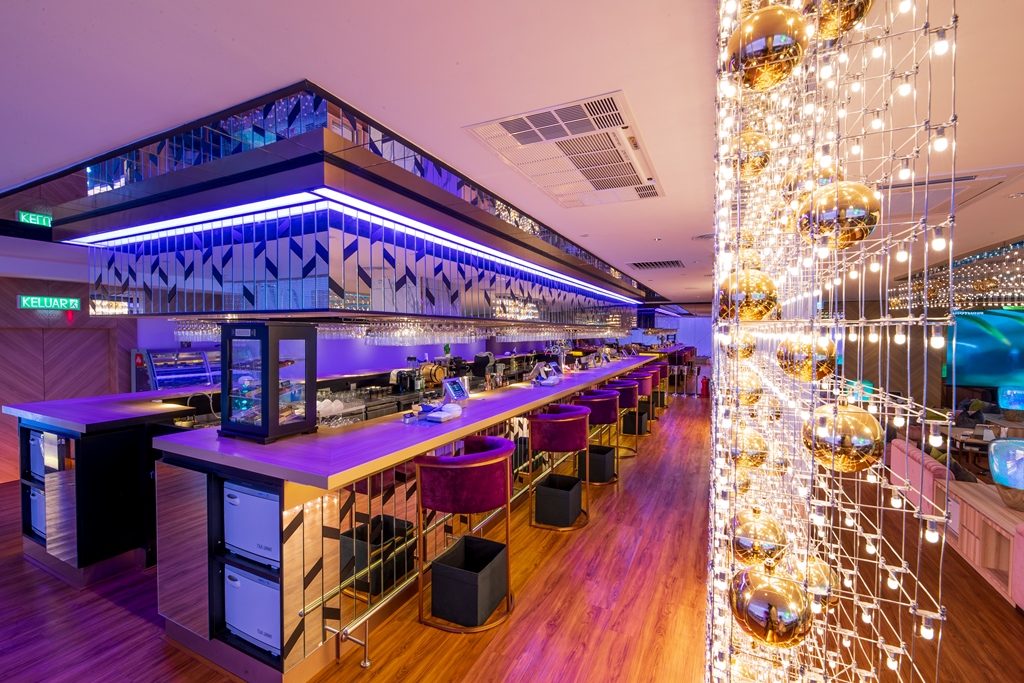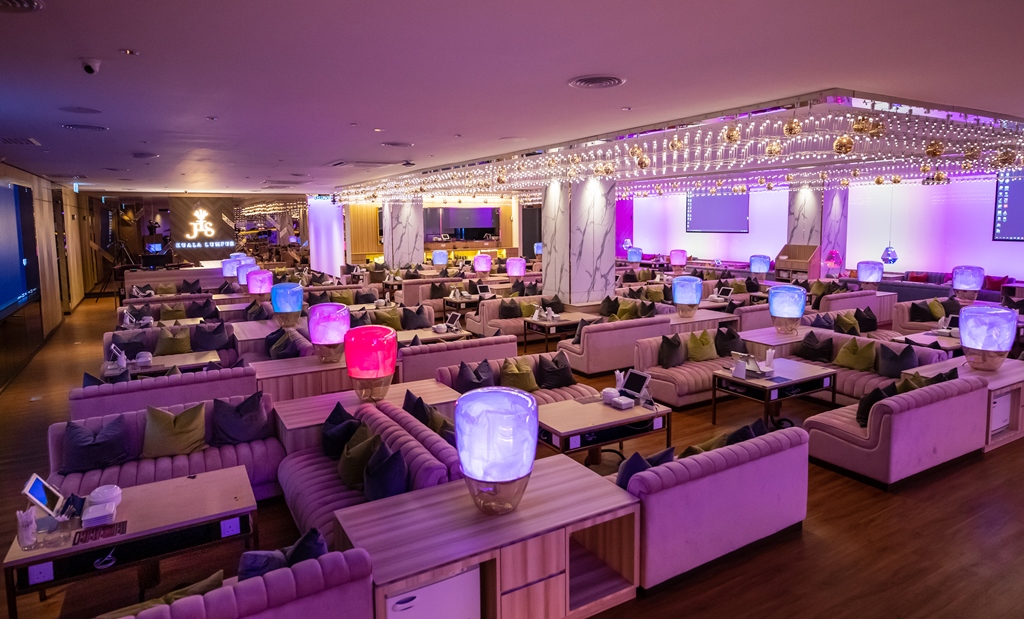 We finally got to take JIS up on their offer recently after months of being cocooned in our respective lives with not much contact with the outside world, except through our phones. It was a Wednesday evening, and since media invites have been scarce lately, we were in great spirits and quite excited to be "going out".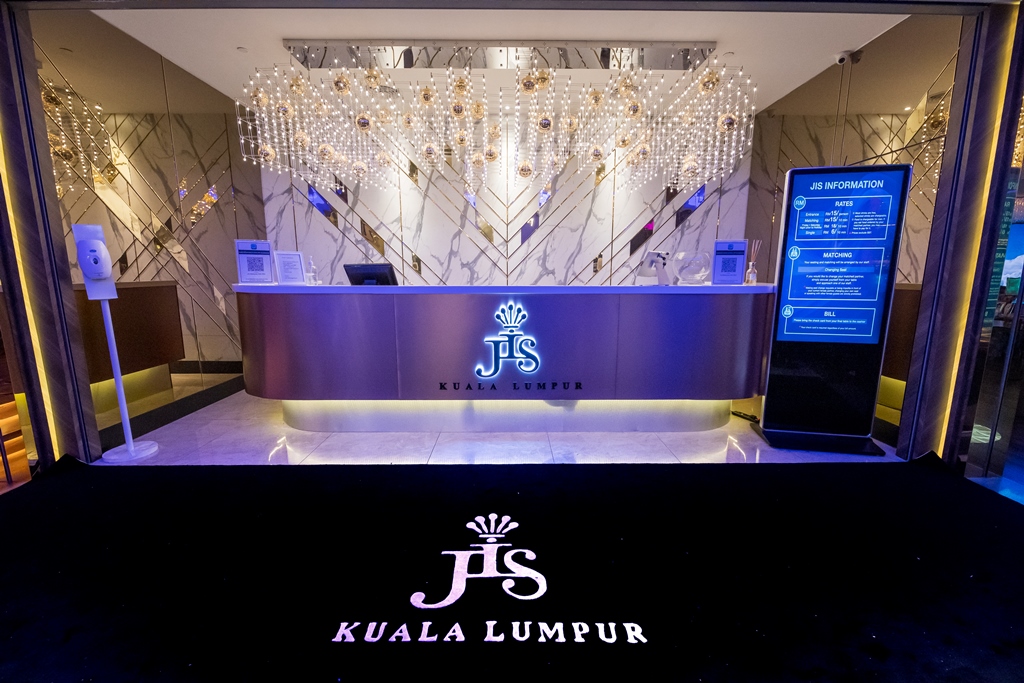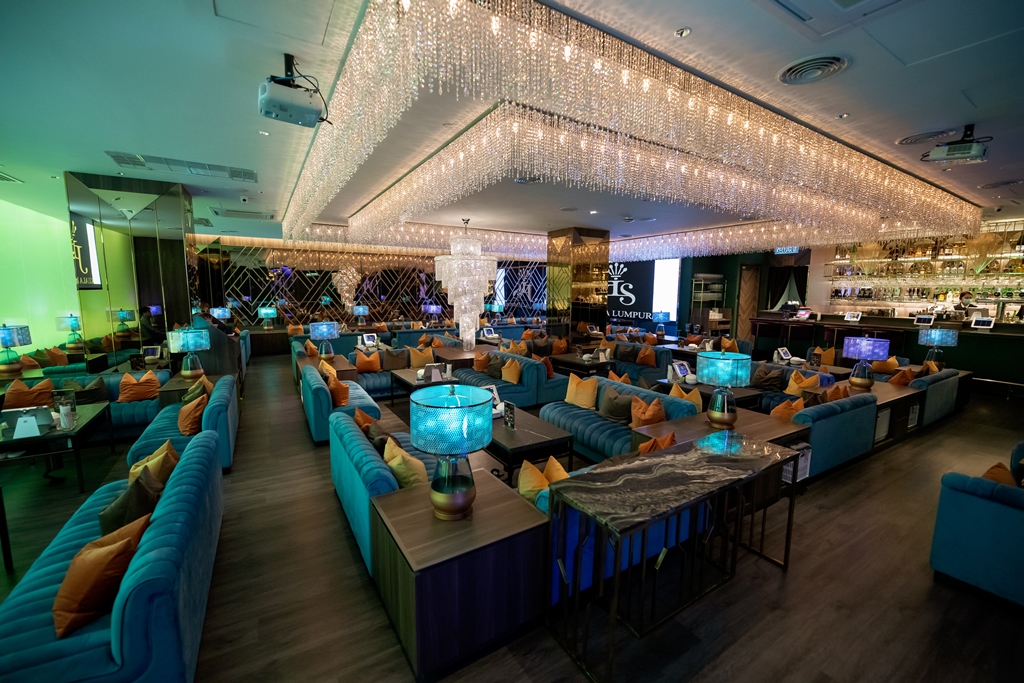 Located on the 3rd Floor of Star Boulevard, Jalan Yap Kwan Seng, JIS stands for Jinseini Irodoriwo Soeru, which means "adding colour to your life". We were were quite impressed at how glitzy it was when we arrived, and we learned that the first ever JIS opened in Sapporo in 2011, followed by 7 other outlets across Japan. It most definitely proved to be a successful concept there because let's be honest, Japanese social culture is a particularly unique phenomenon.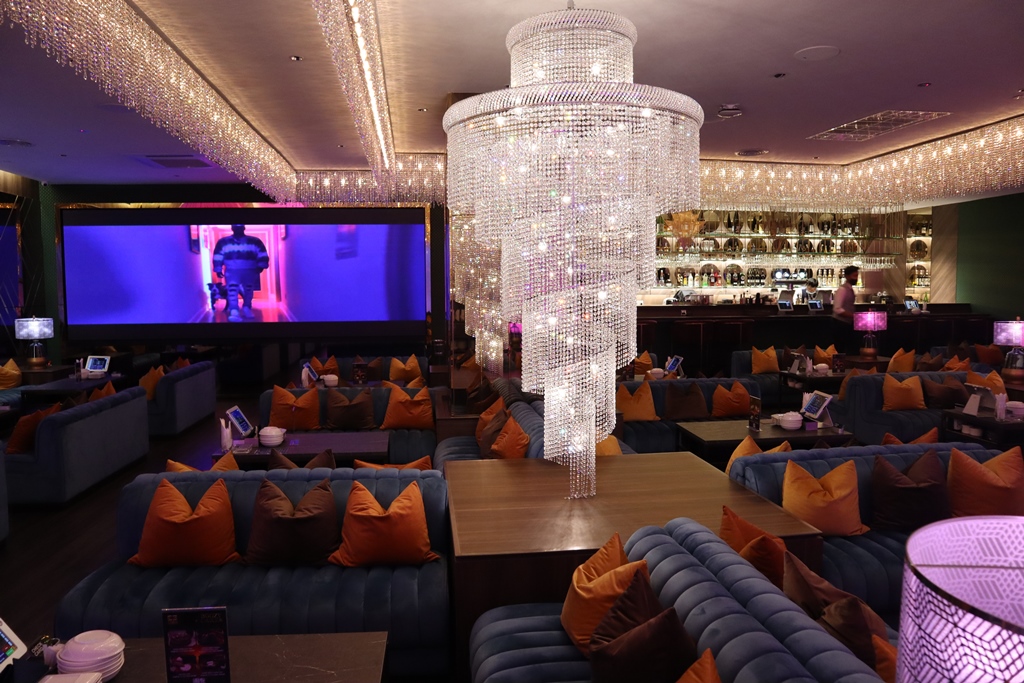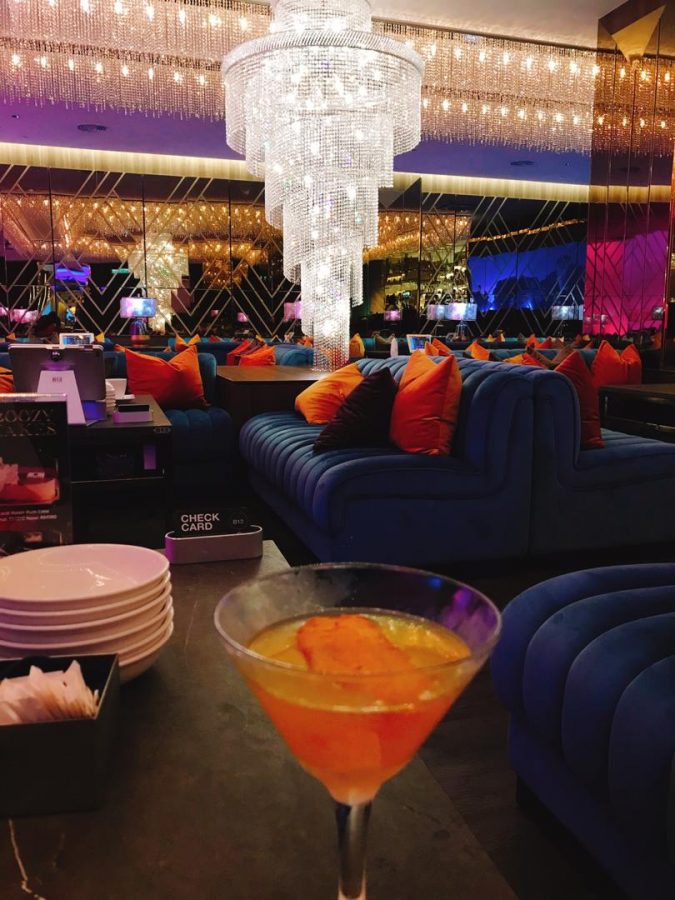 The place itself is massive (10,000 sqft), split into two separate areas (The Gatsby and Sakura Modern) with a total seating capacity of up to 450 people! Both rooms have a high glamour appeal with very comfy sofas, giant screens, and glittery lights. Look out for that stunning chandelier in The Gatsby room that's an IG-worthy backdrop for when a girls night is in order. Well at JIS I suppose every night is girls night; drink all you want and wait to get propositioned. I also suppose it sounds like every other bar experience in the history of the world, but at JIS, people get the option of declining further contact if the conversation with who they match with doesn't spark any interest. You can totally "Thank you, next," it's part of the concept! If only this could be applied to, oh let's say, every other social interaction ever!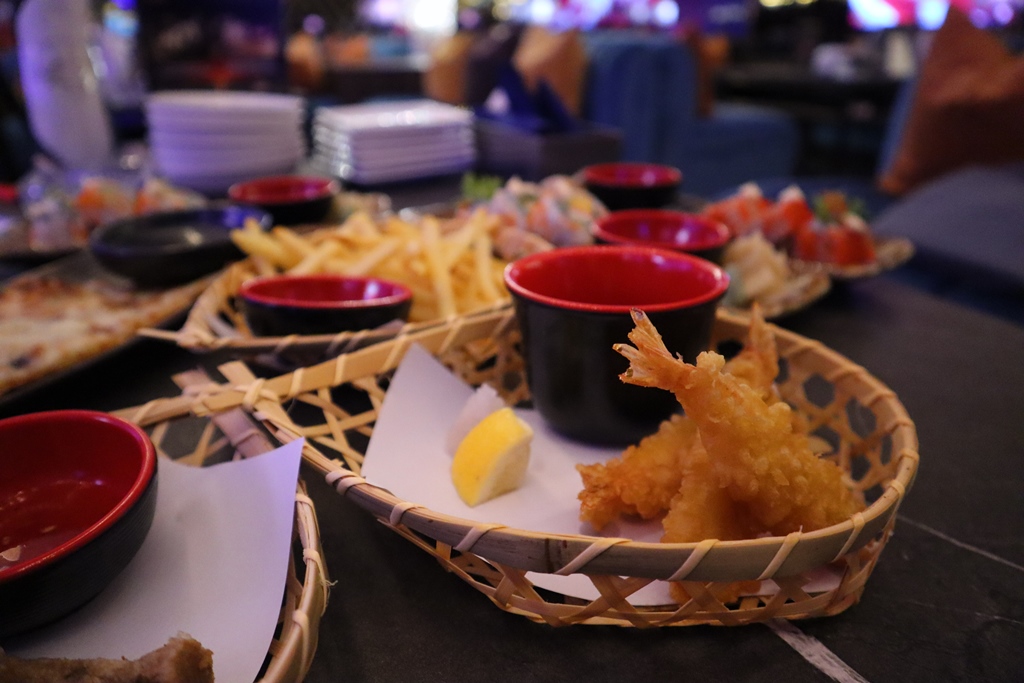 But even with that very enticing rule, the main social concept of the lounge is meant for people to meet others, so obviously, this is perfect for all you extroverts. Important to note though, JIS is strictly catered to heteros. Yes, we rolled our eyes when we found out, and rolled them even further back when it was revealed that it's not exactly free for all women; only those under 40. Do what you will with that piece of information.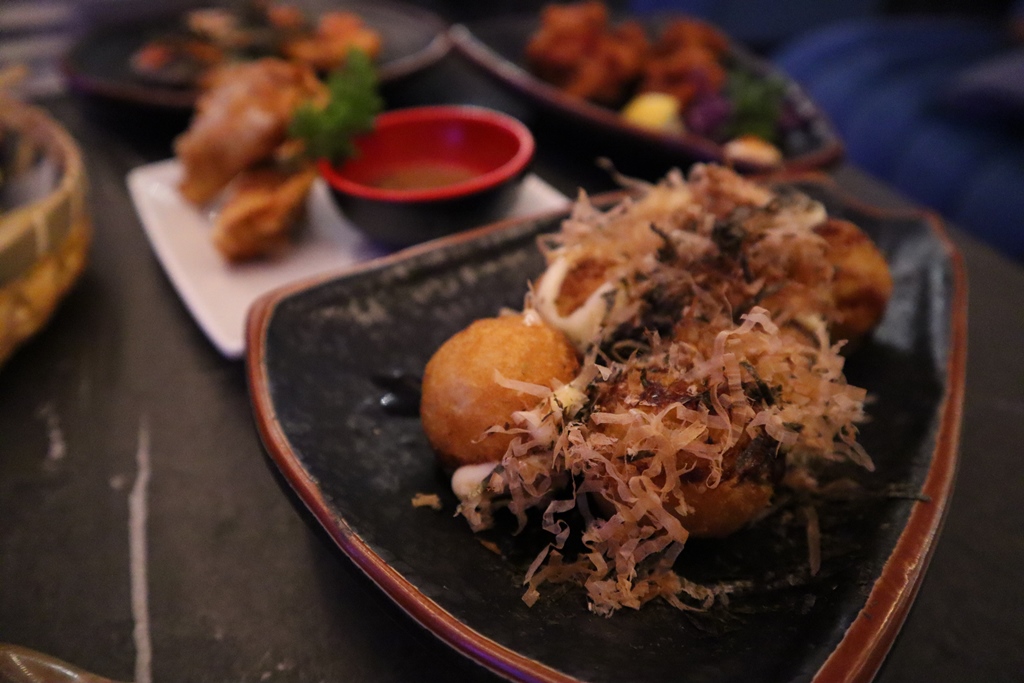 With that being said, we had a very interesting time at JIS. We took way too many photos of course, and had a field day ordering as many drinks as we could stomach. Food too. In all honesty, it was fabulous. There's a large variety of Japanese dishes like sushi, handrolls, udon, and endless snack foods. There were so many other gourmet items on the menu ranging from small bites and tapas, to whole meals, and they're all free for women. Men have to pay for food but they're actually very affordably priced. Dishes start from as low as RM2. And the alcohol! Imagine having so much to choose from: cocktails, sake, martinis, house pouring liquor, wine, beer, and more! The drink list was so long we didn't finish perusing everything. Premium food and drinks are chargeable for all guests though.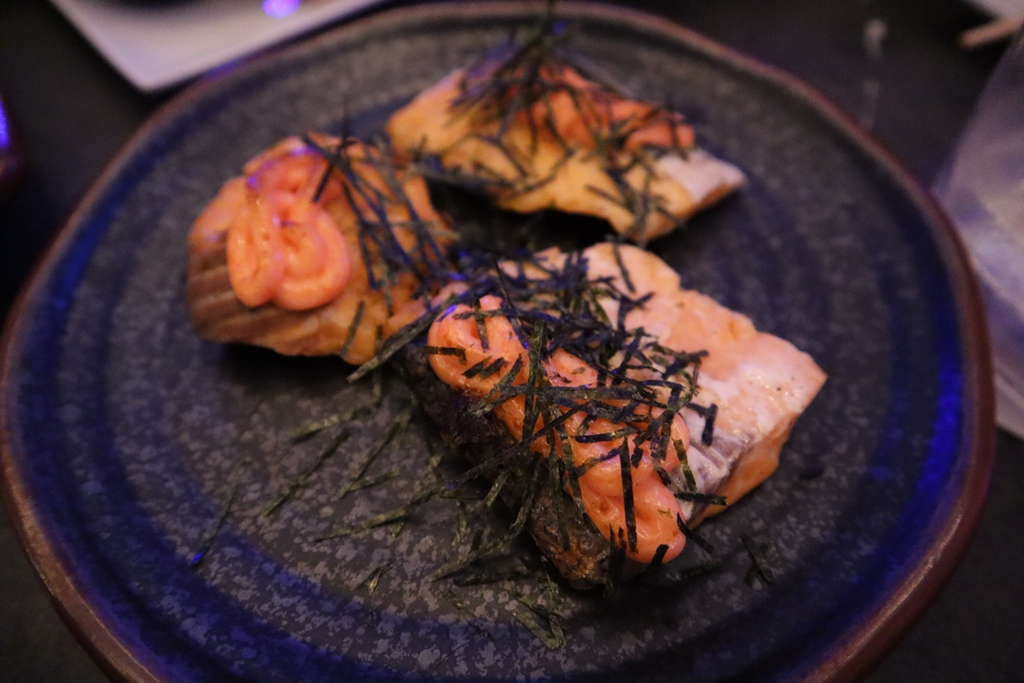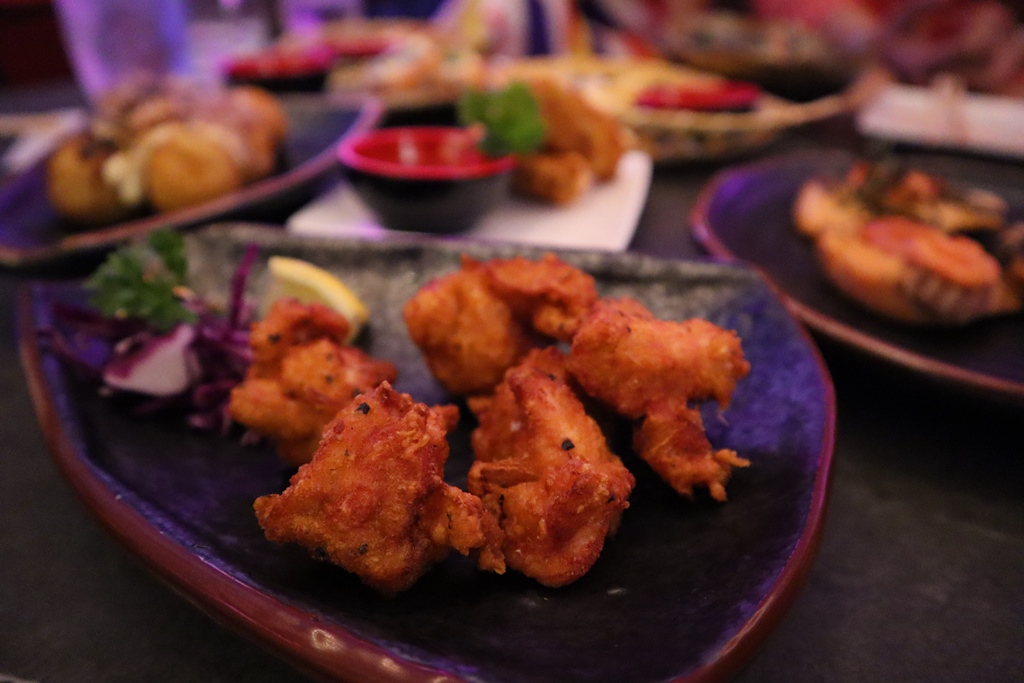 Men pay an entrance fee of RM15, and then RM6 for every subsequent 10 minutes. That would come up to RM36 an hour, but with the bonus of drinking completely free. RM36 is the price of one cocktail in most places these days, so I guess you can challenge yourself to see how many drinks you can knock back in an hour to get your money's worth. However, if you match with another table, the rate goes up to RM15 every 10 minutes, and it will be RM18 every 10 minutes on weekends and public holidays.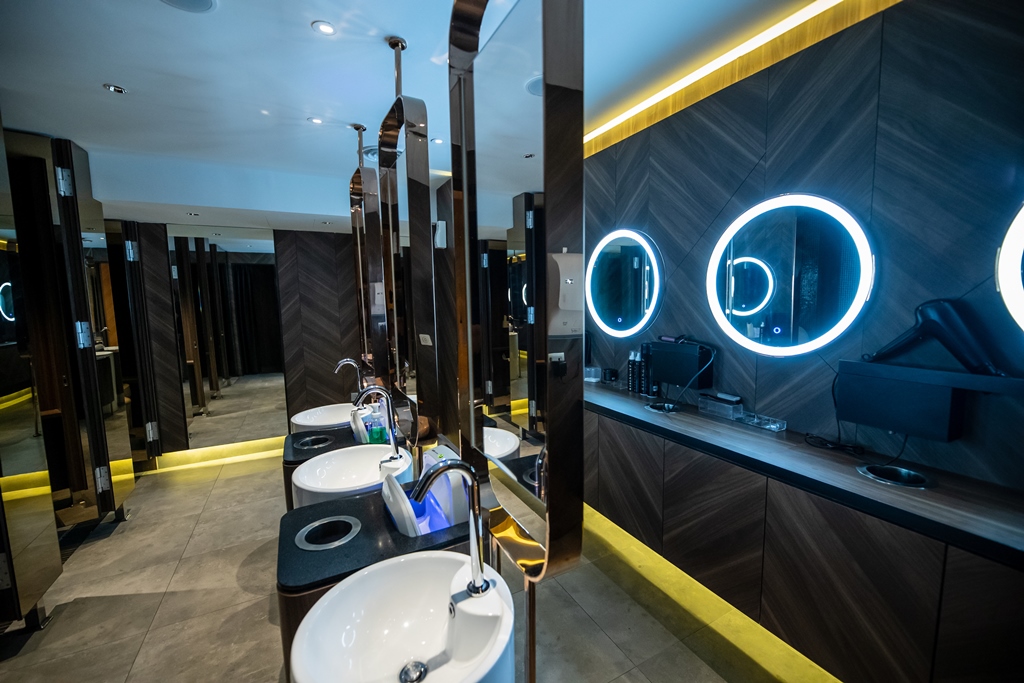 Now put your hands up if you love a well-designed restroom. That's all of us I'm certain. But you're not ready for what JIS restroooms have in store for their guests. I'm talking about a fully-kitted out bathroom experience that comes with hair products, hair dryers, hair straighteners, curling irons, bobby pins, hair ties, combs, brushes, and cotton pads… and fully-automated Japanese toilets with seat warming and built-in bidets! There's also changing rooms for those who want to zip straight there after work to change and freshen up before starting their night. Let's just say it's the toilet of all your party dreams.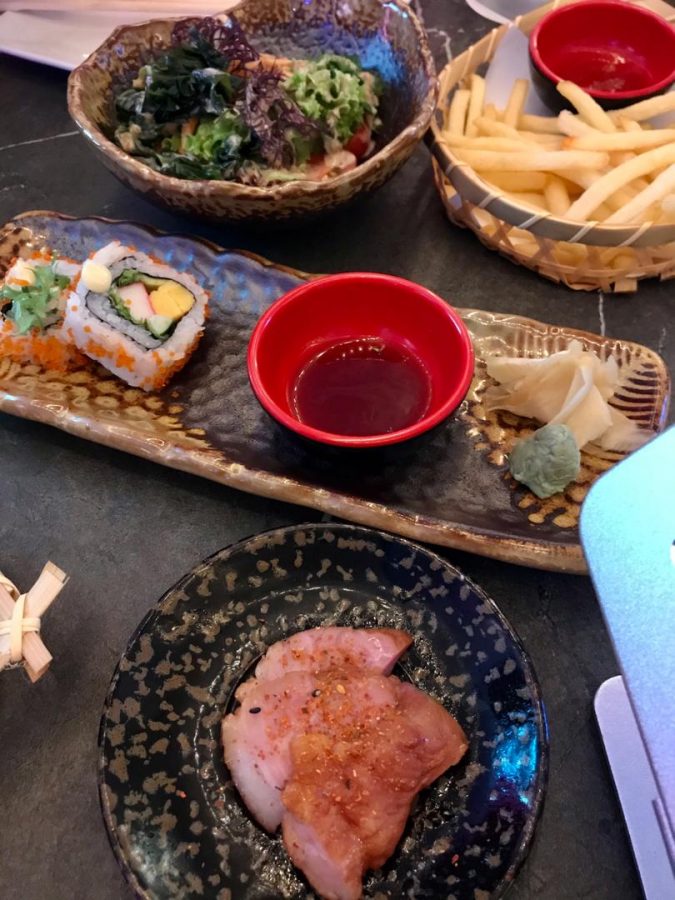 What we also found extremely interesting at JIS apart from everything else, was its internal operating system. Everything is documented on the in-house tablets from registrations to food and drink orders, to its guest-matching system. The host/hostess will assist guests to be matched when they're ready, and if a match is made, the host/hostess will invite guests to sit together. For whatever reason should either party wish end their interaction and get re-matched, all they need to do is signal it on the tablet. We were curious about whether this really works. We're all aware how inebriation does wonders for the psyche, so what if someone got offended if their match wanted to get re-matched? Apparently guests aren't allowed to take offense because that's just how the concept is supposed to work; like a Japanese version of speed-dating. It will be interesting to see how this plays out as most Malaysians tend to be quite socially sensitive creatures.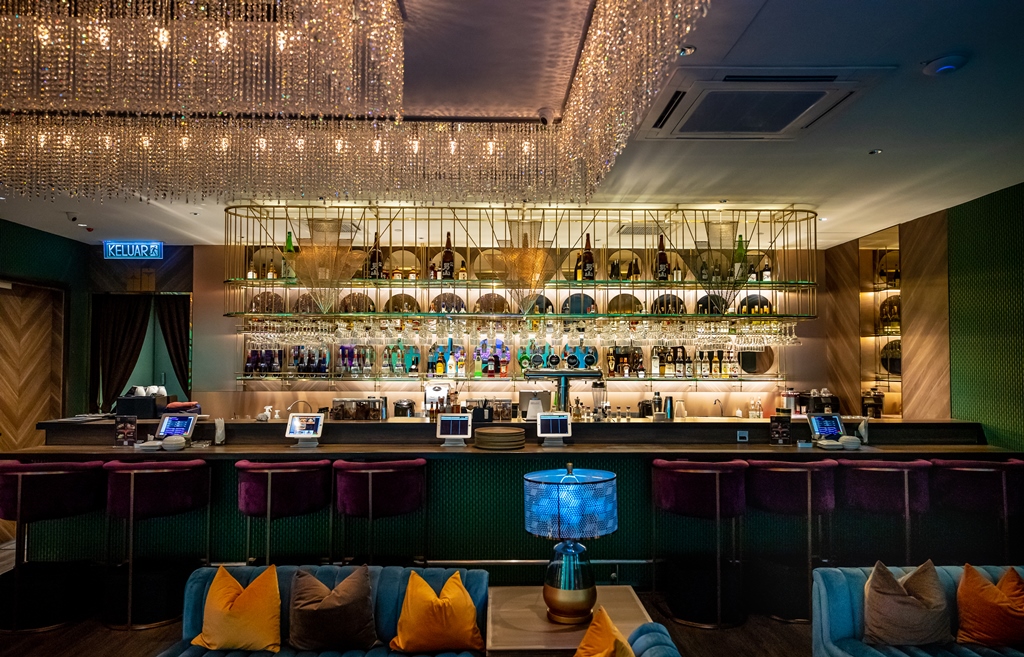 For anyone worried about how safe the whole experience is, the entire place is fitted with security cameras. And because it's an open-floor design, nothing is hidden for the comfort of all lady guests ensuring everyone feels safe. Lastly, all staff were observed to carry out necessary COVID-19 SOPs such as wearing masks, temperature taking, and proper seat allocation for distancing.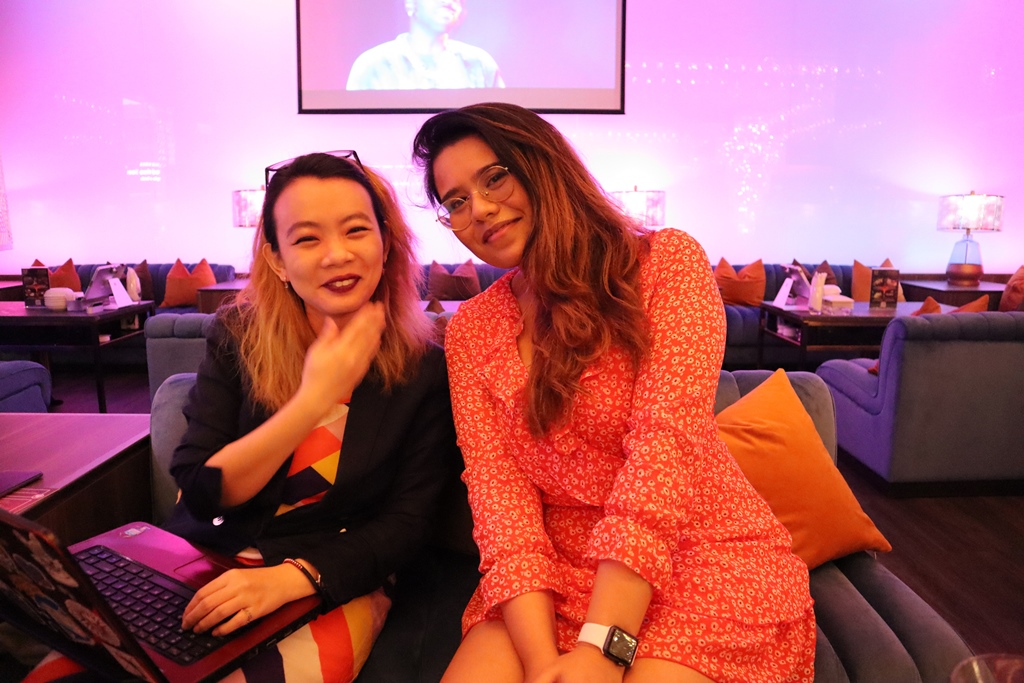 Would I go back? My girls and I actually had a decent time despite not matching with any other tables (phew?), but we surely did take note of other matches being made, and it was rather interesting to watch. But to answer my own question, I think I would if the suggestion ever came again. We had fun, and that's always a lasting impression people like revisiting.
For more information, visit the JIS website at jisbar.com.my.



" ExpatGo welcomes and encourages comments, input, and divergent opinions. However, we kindly request that you use suitable language in your comments, and refrain from any sort of personal attack, hate speech, or disparaging rhetoric. Comments not in line with this are subject to removal from the site. "



Comments