Priscilla Emmanuel shares an entrancing dialogue with fellow logophile and abstract impressionist Sharini Yogi.
The Dictionary of Obscure Sorrows is "a compendium of invented words" by graphic designer and editor John Koenig. It is a helpful thesaurus of sorts that describes complex emotions that people feel but find hard to articulate. From this inventive and remarkably helpful list comes the word Exulansis, which is also the title of a particularly captivating painting by Malaysian artist Sharini Yogi. An abstract expressionist, Sharini first debuted her work at University Malaya Art Gallery for an exhibition in early 2018. She only did so after being convinced by a friend that there was indeed a market for her paintings. That first experience of exhibiting her work, sharing their backstories, and connecting with others in the creative industry helped Sharini find her place within her rightful community.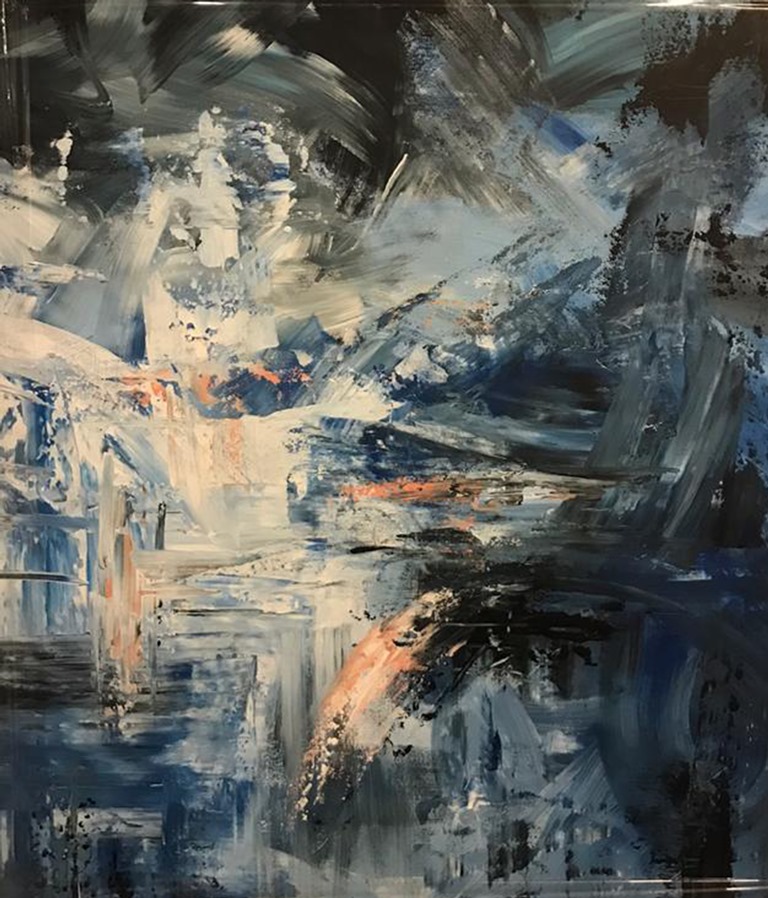 "It was at the end of that exhibition, did I truly realise I would do anything to dedicate my life to being an artist. I began contacting other art galleries and cold calling in search for opportunities. It was during this period that I was lucky to get acquainted with a prominent artist, Mr. Stephen Menon, who eventually became my mentor. He counseled me (and continues to do so tremendously) on my color compositions, medium, and tools which helped me transition from commercial to fine art," Sharini recalls.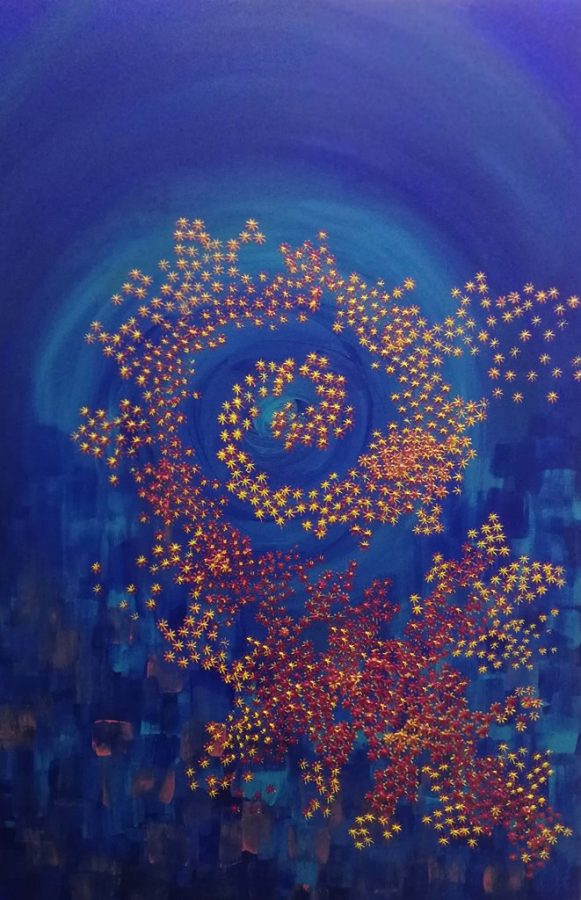 Her onward progress then lead to an all-women exhibition –which I personally attended– showcasing both prominent and aspiring artists called EVE at KL City Art Gallery in November 2019. It was at EVE's exhibition Exulansis was first premiered right next to Nyctophilia. Talking about her pieces, Sharini elucidates, "I premiered Exulansis , one of my most satisfying works to-date predominantly due to the color composition and underlying narrative. Being an abstract expressionist, it isn't often easy explaining why I use selected colors and strokes. Abstract art is open to interpretation, and that is one of the beautiful things about it.
"This unusual word simply means an emotion or an experience people feel but can't explain because others aren't able to relate to it. Abstract art doesn't jump out and declare THIS is what I'm all about! Instead, it requires the observer to have an open, inquiring mind. You must enter the realm of the painting and see where it takes you."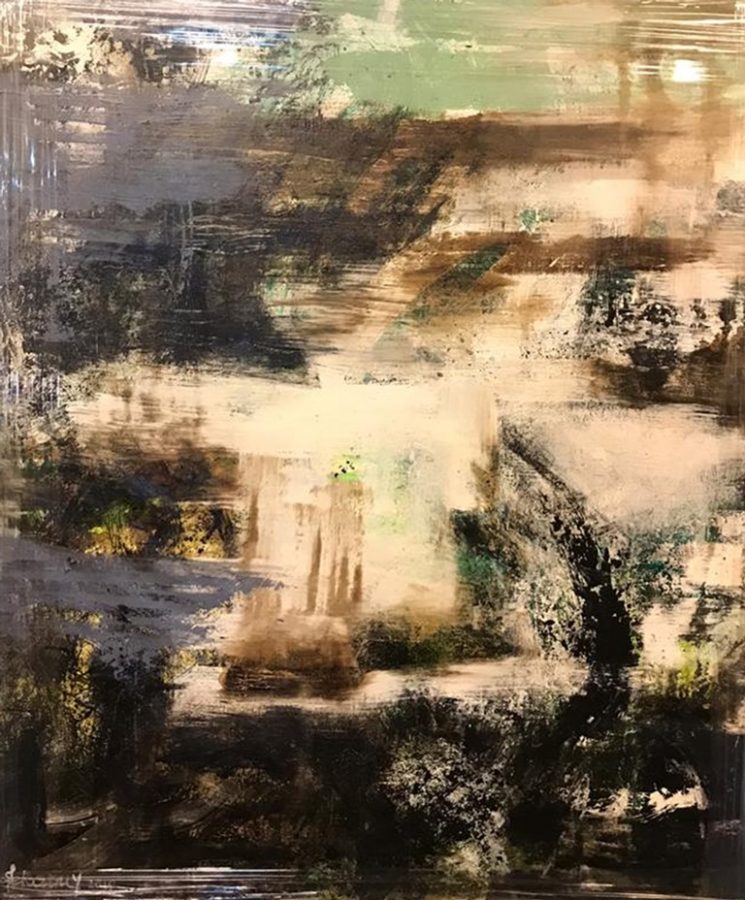 Her second piece at EVE titled Nyctophilia, is described as "a love of darkness or night; finding relaxation and comfort in the darkness."
You'll be surprised to know that Sharini (like many prominent local artists in the industry today) did not come from a background with any formal art training. In fact, she confides that she was actively dissuaded against pursuing her passion in art as she grew up with "countless encounters with numerous stereotypes that favoured conservative and successful professions over the arts."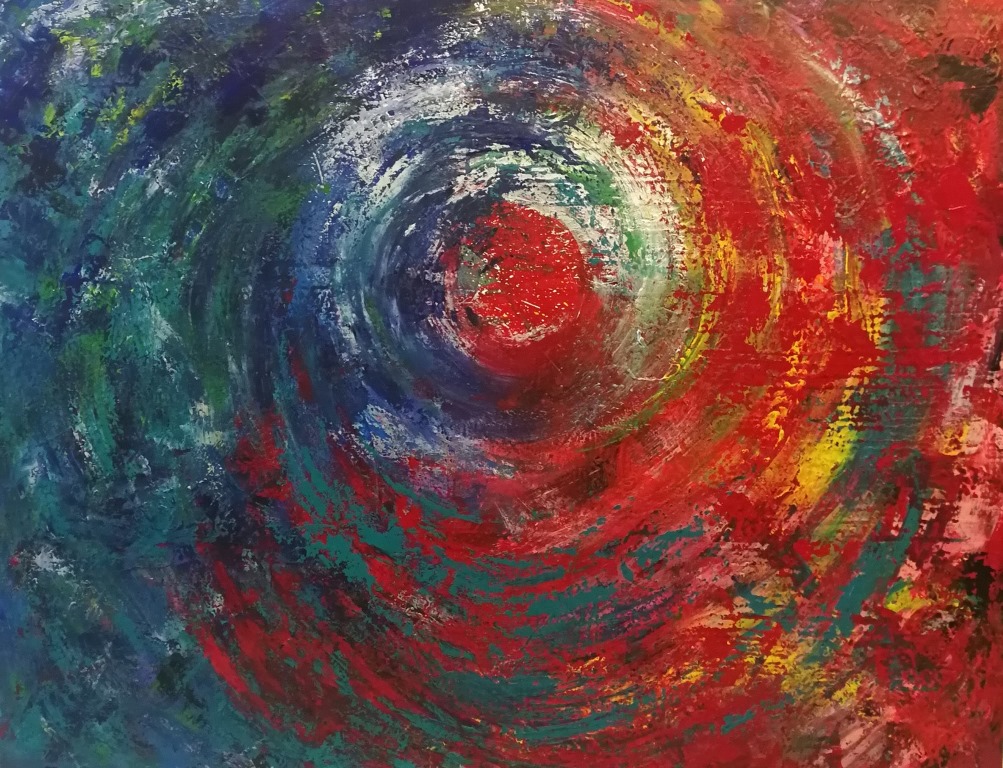 "Imagine walking around with all this desire and the world telling you '"No, it's best not to"', '"How are you going to pay your bills?"', '"Just leave it as your hobby."' Though it sounded constructive at the time, and in seeing all my batch-mates pursue tertiary courses paving the way to enter the corporate world, I too watched opportunities slip away as I joined the masses in chasing conventional dreams of success," she reminisces.
It wasn't until she met the person who eventually became her husband, who expressed admiration at her childhood artwork collection, made her curious to see if she still had a knack for artistic ability. She took to the canvas like a duck to water, her long hiatus from creativity left behind with only a brighter, and more fulfilling road ahead. The one she was always meant to walk on.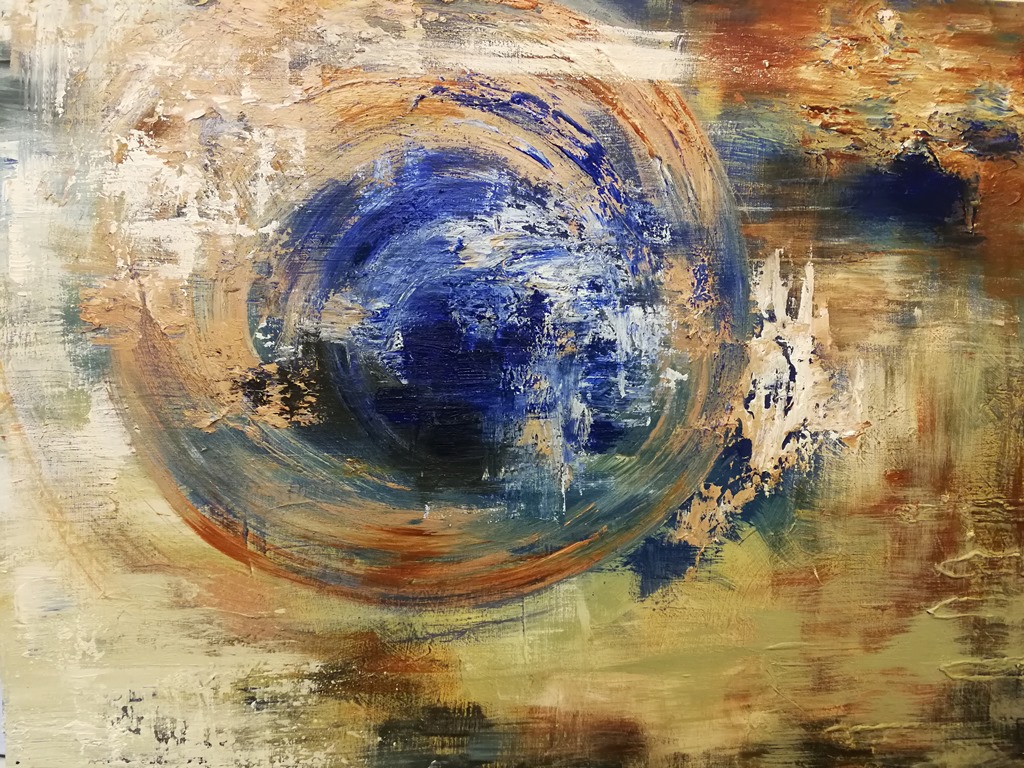 When asked about her creative process, Sharini divulges, "It's an all-round the clock task. I would start off my works with a little memory of the idea. Most of them are genuinely accidental, in the sense that I might change colors or layer it with another idea as I go about. I use different techniques like quick strokes of the brush, spontaneous paint flow, and a combination of other techniques."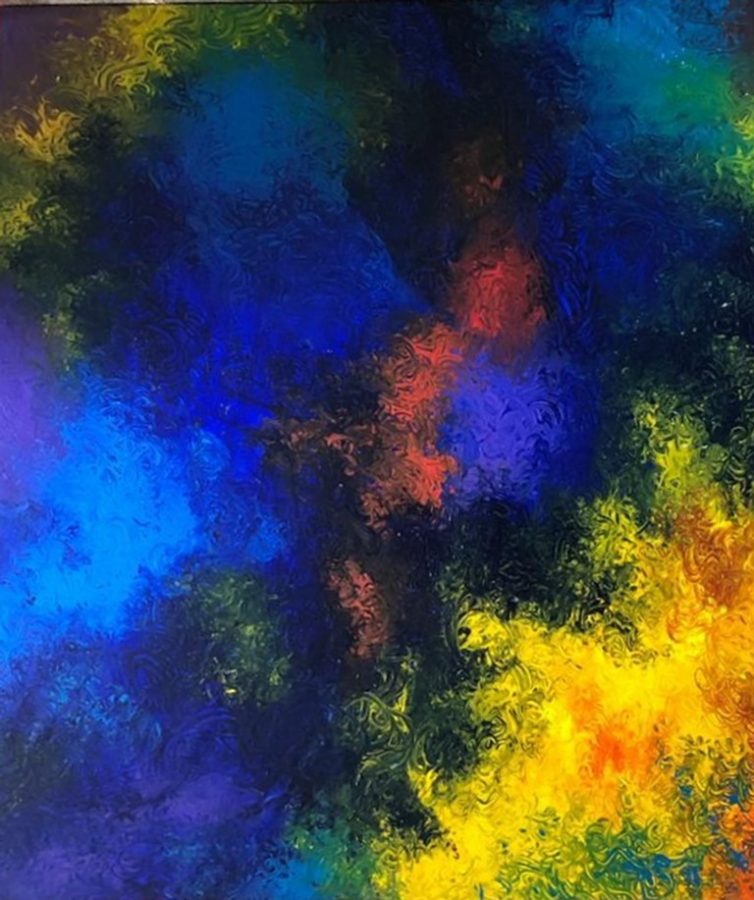 We discuss the many challenges both new and aspiring artists face in our local industry and Sharini recounts how it's got so much to do with "the inherent pressures put on us due to the conventional mindset of measuring success with stereotypes of your run-of-the-mill professions." And these certainly do not include artistic vocations as they were always deemed less than.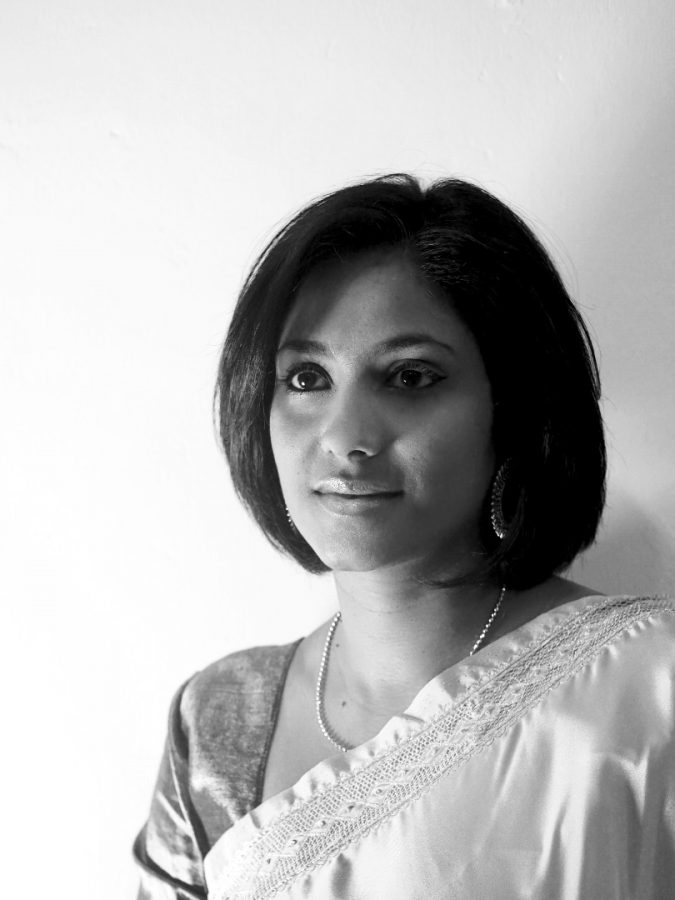 "That being said, anyone within the arts should strive to be the best (to the extent that they're capable), instead of focusing to become famous or make monetary gains from their work, just yet. If that means earning a living through a day job, that's perfectly okay. In fact, most artists do exactly just that!"
Sharini is a full-time mother, and between juggling parental duties and painting, she also tutors children at Play & Paint Art Studio in Klang. She can be reached at [email protected], and she documents her life and work on Facebook and Instagram @sharini_yogi.
---
"ExpatGo welcomes and encourages comments, input, and divergent opinions. However, we kindly request that you use suitable language in your comments, and refrain from any sort of personal attack, hate speech, or disparaging rhetoric. Comments not in line with this are subject to removal from the site. "
Comments