With Halloween around the corner, get yourselves into the spirit of things with this short compilation of some of the most haunted places on the Peninsular. Naturally, there are way more than just these four on the list, and we haven't even touched on the scores of supernatural tales coming from Borneo! But that's something we can definitely look forward to at another time.
I'm sure many of you are aware of the many abandoned monolithic mansions scattered all across West Malaysia that carry historically macabre pasts, but what of their origin stories? Here are just several of Malaysia's most haunted places that come with severely troubled histories.
Karak Highway
It's not an abandoned structure but the repute of Karak Highway comes plagued with gruesome and fatal atrocities since it was originally built in the 1970s. Alternatively known as the E8 Expressway, Karak Highway is a 60-kilometre expressway that runs between Gombak, Selangor, and Karak, Pahang. The expressway passes the Titiwangsa mountain range and consists of the 900-metre Genting Sempah Tunnel, which is the first highway tunnel in Malaysia that connects Hulu Gombak in Selangor to Genting Sempah in Pahang.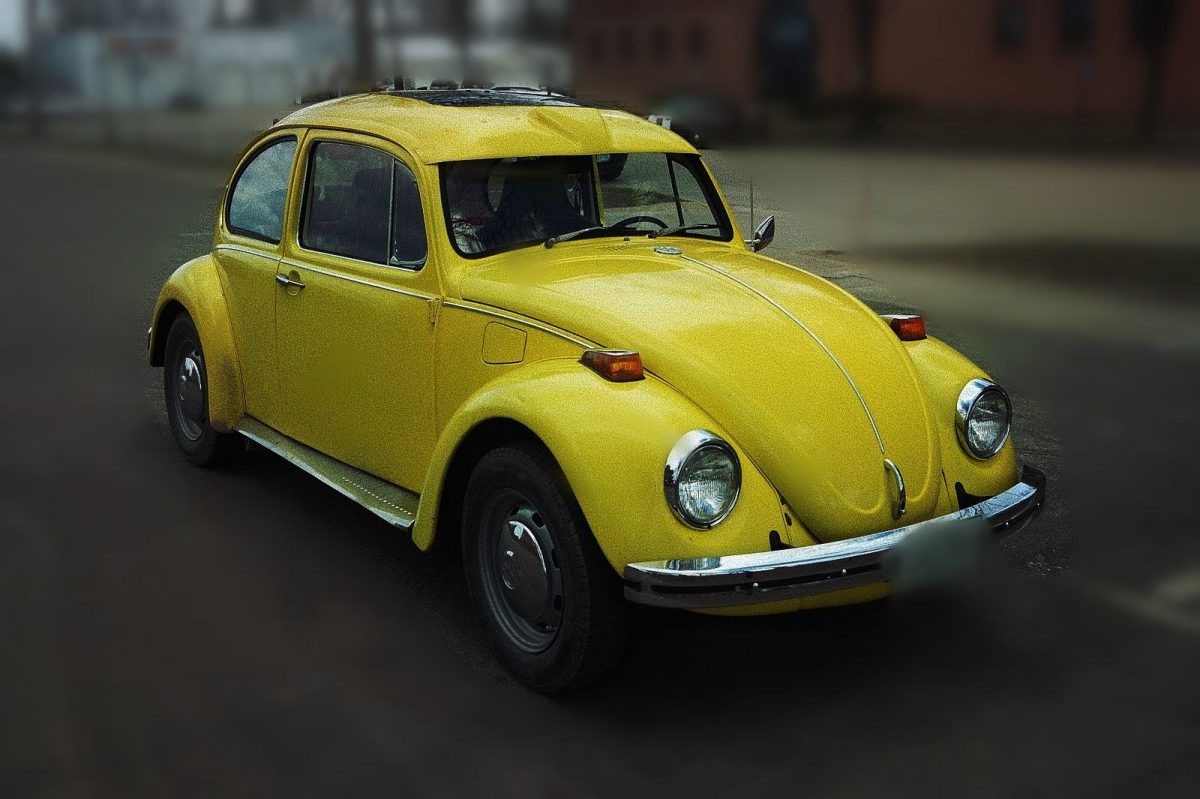 Over the years, the amount of fatal accidents that have occurred on Karak are innumerable, contributing to local superstition that the highway is tragically cursed with the spirits of the slain who lay in wait to claim more lives, seeking revenge for their untimely deaths. Eyewitnesses have attested to finding a young boy wandering the highway, seemingly looking for his mother just to end up disappearing himself. Another story heard from many other witnesses include hair-raising incidents of driving past or overtaking a yellow Volkswagen just to have the very same car reappear in front of them.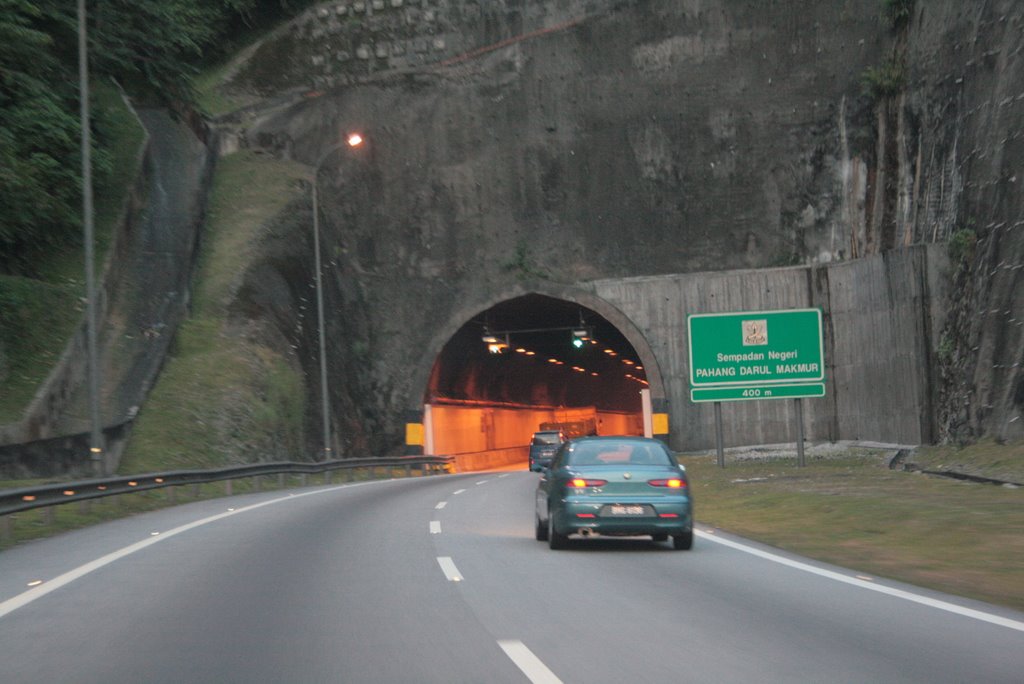 Any attempt to overtake it even repeatedly, ends with the same yellow beetle reappearing in front of them until they turn off from the highway. The eerie part is those who have experienced it swear that no one was driving the Volkswagen.
Aeroplane Bungalow
Known for her bone-chilling, goosebump-inducing, ear-splitting maniacal grin, Mona Fandey went down in Malaysia's history of horrors for the gut-churning murder of local politician Mazlan Idris. Once having a career in the music business, pop-singer turned local bomoh (shaman), Mona Fandey and her husband, Mohamad Nor Affandi Abdul Rahman, procured a clientele of upper-class and influential people mostly from the ruling government party of the time. She was well known among the upper echelons of social standing for her "services" and made a name for herself offering all kinds of powerful boons through the harnessing of black magic practices.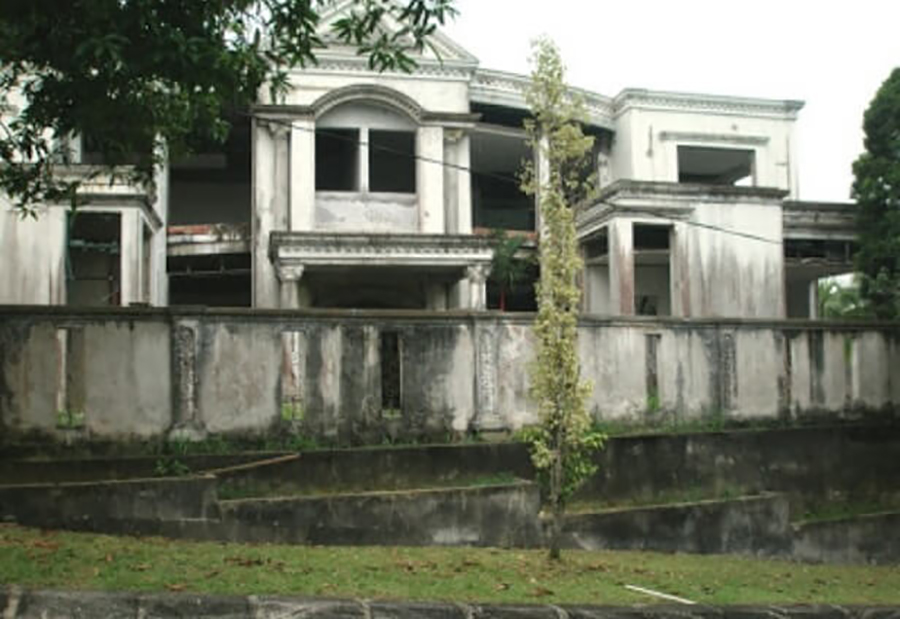 Mona Fandey and her husband would entertain their clients and perform supernatural rituals at both their properties, one being Areoplane Bungalow in Shah Alam, and the other in Raub, Pahang. The slaying of state assemblyman Mazlan Idris was most definitely a plot twist to the already unnerving agreement he had with Mona and her husband that involved a promised payment of RM2.5 million in exchange to boost and secure his political career. After paying a deposit of RM500,000 and the transfer of 10 land titles to Mona and her husband as collateral for the remaining sum of RM2 million, Mazlan Idris was invited to Mona's home in Raub for a final "cleansing" ritual. No one knows why, but while the ritual was taking place, Mona instructed her assistant, Juraimi Hassan, to split the unknowing Mazlan's head into two. Mona, her husband Affandi, and their assistant Juraimi, then proceeded to partially skin the body, and dismember it into 18 parts which they then buried in a concrete store room near their home in Raub.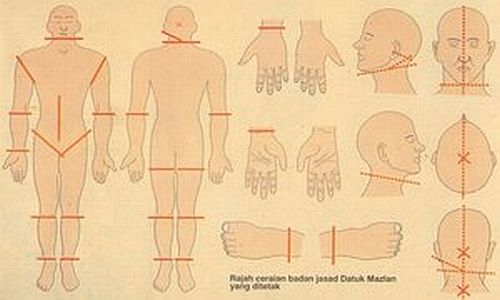 Throughout the sensational murder trial, Mona relished the attention and never failed to flash her petrifying grin for press photos. All three were sentenced to hang on 2 November 2001 at Kajang Prison after being locked up since the murder in 1993. It was reported that Mona Fandey's last words before her execution was "Aku takkan mati"(I will never die). Both her homes lay untouched as people believe that whatever she had unleashed from all her evil handy work still roam within those compounds. Perhaps even Mona herself.
Villa Nabila
Having been deserted for over 40 years, it's currently quite impossible to pinpoint what really took place in this sea-facing mansion in Danga Bay, Johor Bahru, but one thing's for certain; there was death involved. This famous and grisly architectural relic is even listed as one Asia's most haunted buildings, but the cause of its sinister history has many versions. The former name for this home was called Christine Palace and it was owned by a wealthy businessman. It was rumoured that the businessman built his home with family money that was supposed to be shared among him and his 6 siblings. What ensued were terrible family squabbles over the money that was tied to the property, and revengefully, one of the siblings allegedly hired an assassin to murder the businessman and his whole family.
Here's where the rumours splinter into different versions. Some say that the businessman had gotten into deep debt or bankruptcy which caused severe mental health issues, and he ended up killing his immediate family before taking his own life. Other say that the only child of the home, Nabila, suffered the tragic loss of both her parents, and in effect, inherited all of her family's wealth. Her live-in housekeeper and carer, in wanting to run off with Nabila's fortune, killed her and cemented her body into the walls of the house. Other sources claim that Nabila's family were the victims of a robbery one night that ended in all of them being murdered. The robbers apparently even sexually assaulted Nabila before killing her, and had her body cemented into the walls of the mansion.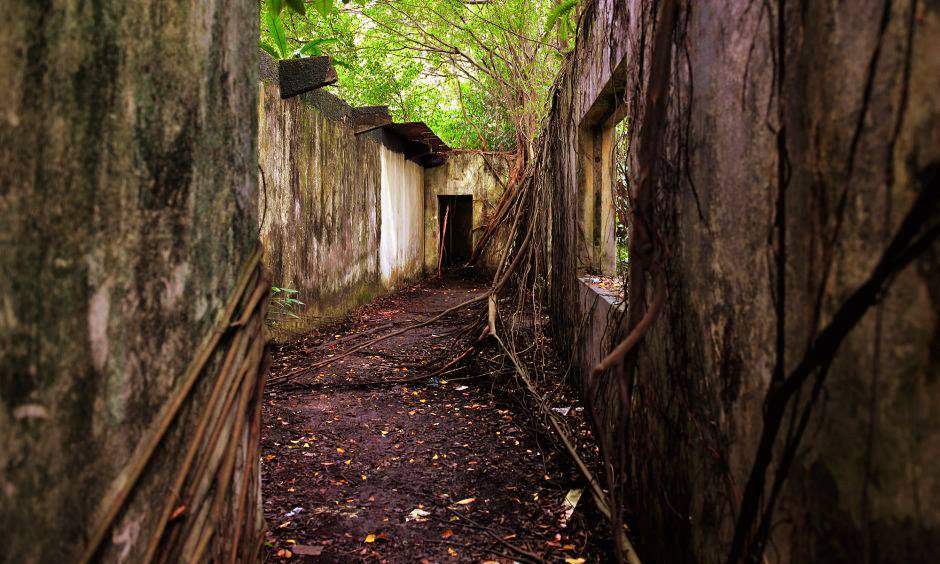 Villa Nabila still stands today and sources have confirmed the land deed belongs to a Singaporean land owner. The current care taker of the mansion, Mr. Joseph, also runs an animal shelter out of Gelang Patah, which he then transferred to Villa Nabila with permission. Since 2017, the grounds of Villa Nabila were turned into a rescue shelter that now houses over 200 dogs. But even the dogs know which areas of the compound never to venture into.
99-Door Mansion, Nibong Tebal
Almost similar in its history to Villa Nabila, the 99-door Mansion located on an oil palm plantation in Nibong Tebal, Penang, comes with a far more diabolical backstory. Modelled after California's historically famous Winchester Mystery House which is also claimed to be very haunted, the British family that resided at 99-door Mansion lived lavishly right up until the Japanese occupation of Malaya.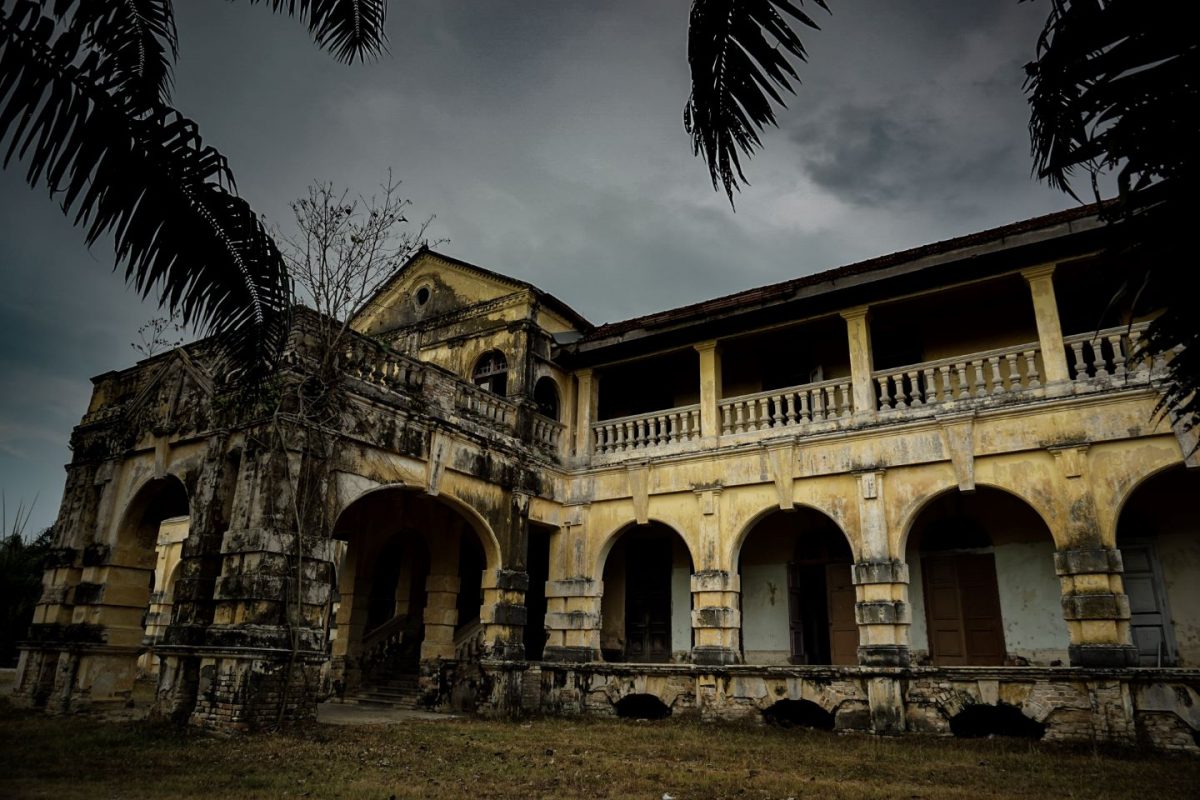 Reports say that the grandson of the home, John St Maur Ramsden, was shot in the head by hired killers sent by relatives who envied and coveted the family's wealth. It wasn't long after the Japanese invaded during WW2, sources claim that the rest of the family were put to death by members of the Imperial Army. No doubt the mansion was probably used to carry out all other kinds of devilish atrocities before the fall of Japan, and in its wake, left a terrifying legacy of death. With no one left to claim ownership of the building after being abandoned, it yielded to decay. Not long after, a local witch doctor who was known to practice all forms of depraved dark magic, moved himself into the mansion to freely perform his foul rituals.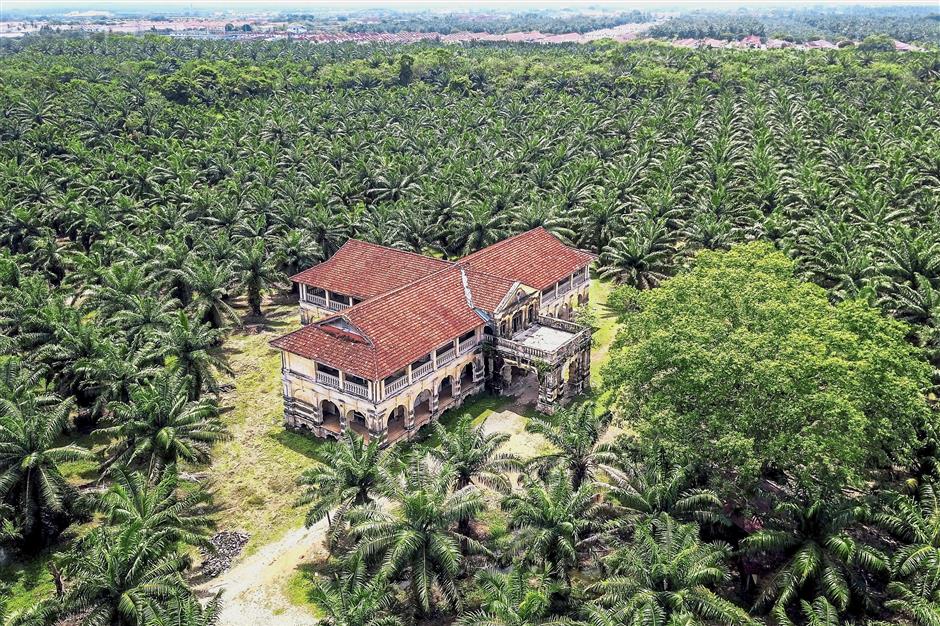 Although he has long passed from this world, rumor has it that the witch doctor comes back to the mansion every night through a fabled 100th door that serves as a gateway between the realm of spirits and this one. Naturally, those curious enough to venture onto the grounds in search of ghostly thrills have escaped with stories of hearing tortured screams, growls, and the sound of pounding ritual drums.
The fame of these haunted places have even inspired local movies being made for their malevolent backgrounds. If you're up for it, you can check out Mona Fandey's story in the movie Dukun, Karak Highway's numerous paranormal sightings in Karak, and the titular Villa Nabila on Netflix, named after the unfortunate victim of the place.



" ExpatGo welcomes and encourages comments, input, and divergent opinions. However, we kindly request that you use suitable language in your comments, and refrain from any sort of personal attack, hate speech, or disparaging rhetoric. Comments not in line with this are subject to removal from the site. "



Comments