In the last week, two pharmaceutical companies have sent hopes (and stock prices) soaring with astonishing results from their separate candidate coronavirus vaccine trials.
Last week, US pharmaceutical giant Pfizer and Germany-based BioNTech announced their jointly developed vaccine showed an efficacy rate of an impressive 90%, meaning that the vaccine effectively stopped people from contracting Covid-19 and falling ill at that rate.
Uğur Şahin, the CEO of BioNTech, said he expected further analysis to show that the vaccine is also effective in preventing the spread of the disease, but likely not at the same rate – perhaps closer to 50%. However, he asserted that his prediction was for a "normal winter" in 2021 into 2022, as it will take time to produce and distribute the vaccine.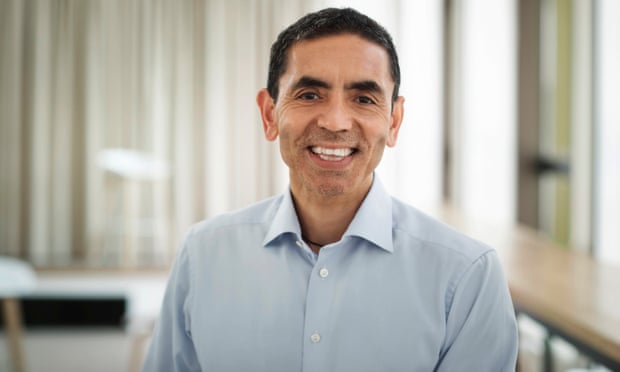 This news was soon joined by the announcement of even better rates of efficacy from US-based biotech firm Moderna, the same company which was reported by Reuters in July to have been the target of Chinese government-linked hackers in a bid to steal data. Clearly, China must have known Moderna was on to something good. And now we know, too: their phase 3 trials results have shown an efficacy rate of 94.5%. The company's efforts have been largely funded by the US government, and with the apparent success of the candidate vaccine, has now noted its plans to apply for emergency-use authorisation from the US Food and Drug Administration.
The Moderna vaccine, which is now being trialled in some 30,000 volunteers, will not likely be available outside the United States until sometime next year. That said, however, the biotech company stated it would have 20 million doses ready to ship by the end of 2020, and was aiming to ramp up production to manufacture somewhere between 500 million and 1 billion doses next year.
How Does It Work?
The vaccine injects mRNA (messenger RNA), a single-strand genetic building block of ribonucleic acid, into the body, then the body's own cells use the mRNA to recreate the 'spike protein' that the virus uses in its bid to invade healthy cells. It may sound like the vaccine is actually just worsening the problem, but this 'spike protein' then covers the surface of the virus, and gives the body's immune system an irresistible target, and induces the release of waves of neutralising antibodies which wipe out the virus before it can go on a destructive replication rampage. That's how most vaccines against viruses work: not by eradicating the virus singlehandedly, but by triggering the body's own immune system response before the virus can replicate and overwhelm it.
Moderna's vaccine, which is based on mRNA technology similar to that of BioNTech, is expected to be gauged by the FDA on its final analysis of 151 Covid-19 cases among trial participants who will be monitored and evaluated for more than two months.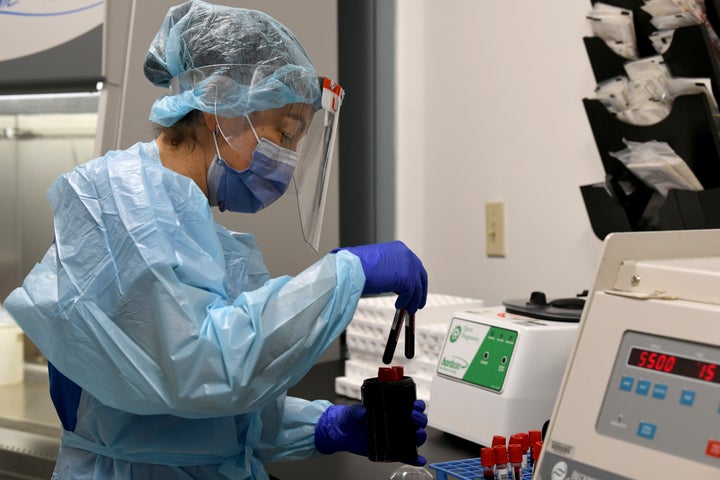 Is this the shot in the arm we've all been waiting for? Time will tell, but to have two candidate vaccines yield such impressive results augurs very well, according to doctors.
The Moderna news increases confidence in the push for Covid-19 vaccines for another reason. Although other companies have tried approaches other than mRNA, many are similarly focusing on the spike protein approach. So with the lastest news, suggesting that both the Pfizer and Moderna vaccines have indeed succeeded in generating an immune response, it gives experts a reason to believe those other vaccines will do so, too.
In the US, Dr. Anthony Fauci, the top infectious disease expert in the country, welcomed the early data from both Moderna and Pfizer that show their respective coronavirus vaccines are highly effective.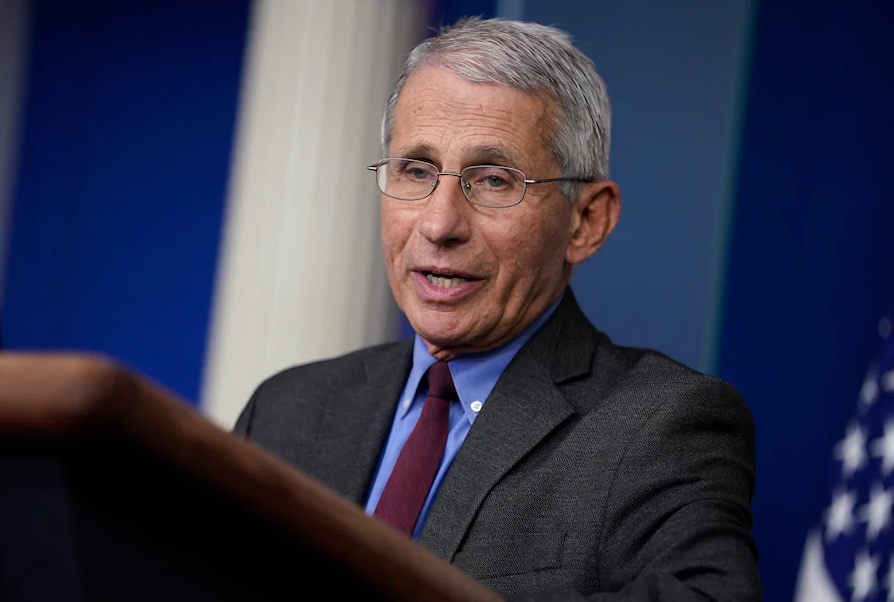 "The data are striking," Fauci said of the Moderna data, released on Monday, November 16, adding that the results were "impressive. Now we have two vaccines that are really quite effective. So I think this is a really strong step forward to where we want to be about getting control of this outbreak."
Are There Downsides Yet?
The news is very good so far, but one potential stumbling block with Pfizer's candidate vaccine appears to be its temperature requirements. The vaccine requires ultra-cold freezing at temperatures between -70°C and -80°C for the entirety of its journey from the production facility to the patient. That could be a serious logistical problem in a lot of places.
Moderna's vaccine, however, has a significant advantage in this matter. The firm has stated they've managed to improve the shelf life and temperature stability of the vaccine so that it can be stored at normal refrigeration temperatures of about 2°C to 8°C for up to 30 days. For longer-term storage, lowering the temperature to -20°C would allow the vaccine to be stored for up to six months, according to Moderna. While the 94.5% effectiveness is what's being splashed all over headlines, it's the long-term stability and ease of normal refrigerator storage that will be the real-world game-changer for this vaccine.
It's also worth noting that the analyses and trials for both companies' vaccines have involved relatively small sample sizes, which casts some statistical uncertainty over the stated 90% and 94.5% efficacy rates. However, epidemiologists still expect the rates to be very high across larger samples, based on the data released.
What Will It Cost?
Ahhh, the big question. Companies producing Covid-19 vaccines will be under enormous political and social pressure to not be seen as profiteering from a global health catastrophe, but at the same time, you can bet the vaccines will not be handed out free of charge, either, though there is widespread expectation of government subsidies in many countries.
Pfizer is expecting to sell its vaccine – and its primary customer will likely be the US government – for about US$40 per dose, which covers a two-jab course. They have also announced plans to sell to other countries, though at what price is unknown.
Moderna's vaccine, also comprising a course of two shots, is more expensive, about US$50 to $60 per dose. However, the much more moderate temperature requirements and long-term stability of the Moderna vaccine will likely make it considerably more attractive to many.
Other candidate vaccines are also in the research and development phase by other companies, who have floated much lower costs per dose, but have not released any trial or test data, so the low price point doesn't mean much at this stage.
A Weary World Welcomes the News
Health officials and medical experts around the world have hailed the news, saying it gives real hope in turning things around in the global fight against the coronavirus pandemic.
Professor Trudie Lang, professor of global health research at Oxford University, said, "It is very good news indeed to see another vaccine coming through with similar efficacy results as were reported last week from Pfizer. This is really encouraging, and it further demonstrates that a vaccine for Covid is a real probability, and that having more than one supplier should help assure better and more equitable global availability."
Peter Openshaw, professor of experimental medicine at Imperial College, London, called the Moderna results "tremendously exciting" and said that along with Pfizer's news, gave a real sense optimism that a choice of good Covid vaccines would be available in the coming months.
Openshaw added that the inclusion of high-risk and elderly people in the Moderna trial suggested the vaccine would protect those most vulnerable to the disease. He also noted that the reported side effects were "what we would expect with a vaccine that is working and inducing a good immune response."
Dr. Stephen Hoge, meanwhile, who is Moderna's president, unsurprisingly welcomed the "really important milestone," but said having similar results from two different companies is what's actually most reassuring.
"That should give us all hope that actually a vaccine is going to be able to stop this pandemic and hopefully get us back to our lives," Hoge said in an interview with the Associated Press. "It won't be Moderna alone that solves this problem," he added, emphasising that it would require many vaccines from many companies to meet worldwide demand.
---
"ExpatGo welcomes and encourages comments, input, and divergent opinions. However, we kindly request that you use suitable language in your comments, and refrain from any sort of personal attack, hate speech, or disparaging rhetoric. Comments not in line with this are subject to removal from the site. "
Comments