Malaysian hip-hop and rap artist Namewee is no stranger to controversial publicity. Having been hauled up for questioning under the Sedition Act many times in the past, the Taiwan-based artist, whose real name is Wee Meng Chee, has been a constant target of censorship for his style of social commentary and activism that he incorporates into his music and movies. His latest passion project, Babi, was released in Taiwan on November 20, with quite a bit of promotional pomp.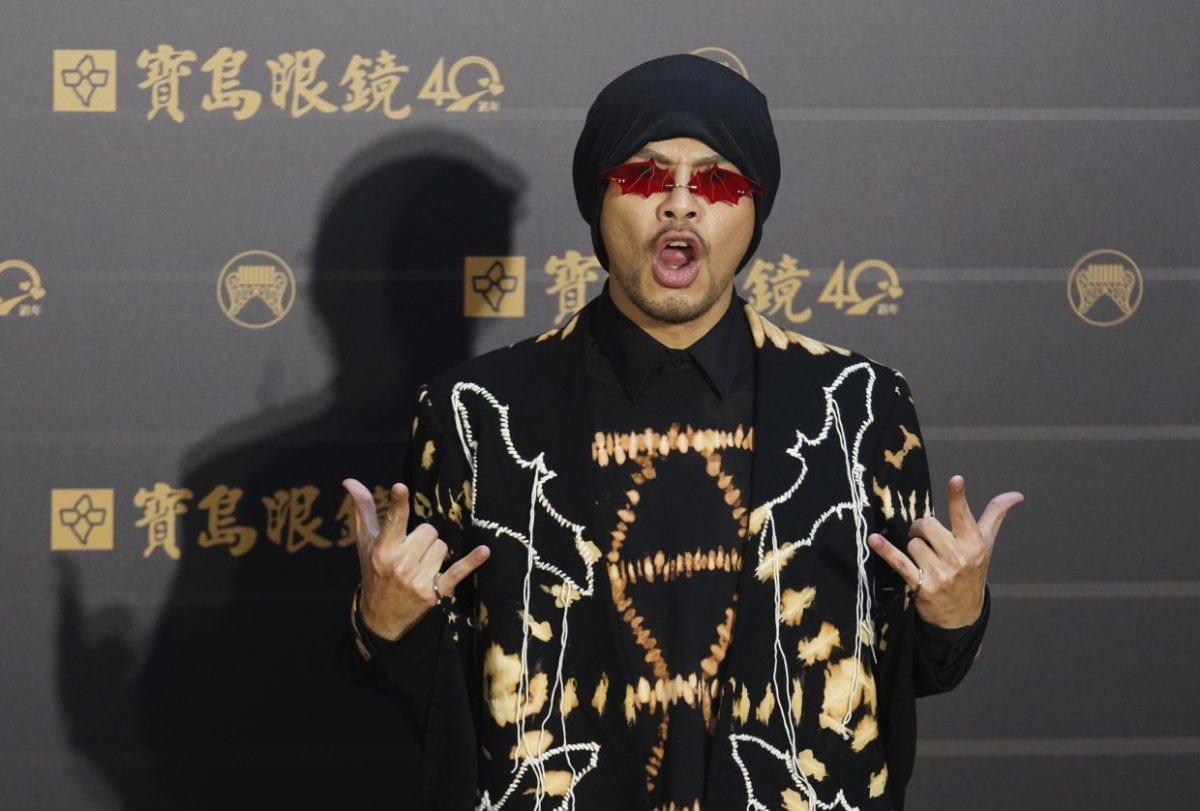 The film, which has been banned in Malaysia for its "sensitive" content pertaining to race relations in the country, is purportedly based on hushed-up events which took place at a local high school in 2000.
Elsewhere, however, Babi has earned a number of awards nominations at several different international film festivals. The film has received two nominations for Best Director and Best Actor at the Open World Toronto Film Festival, a nomination for Best Feature Film at the Around International Film Festival in Berlin as well as the International Thai Film Festival 2020. It also received a nomination at the Taipei Golden Horse Film Festival 2020 for Best Original Song which features four languages (English, Mandarin, Malay, and Tamil).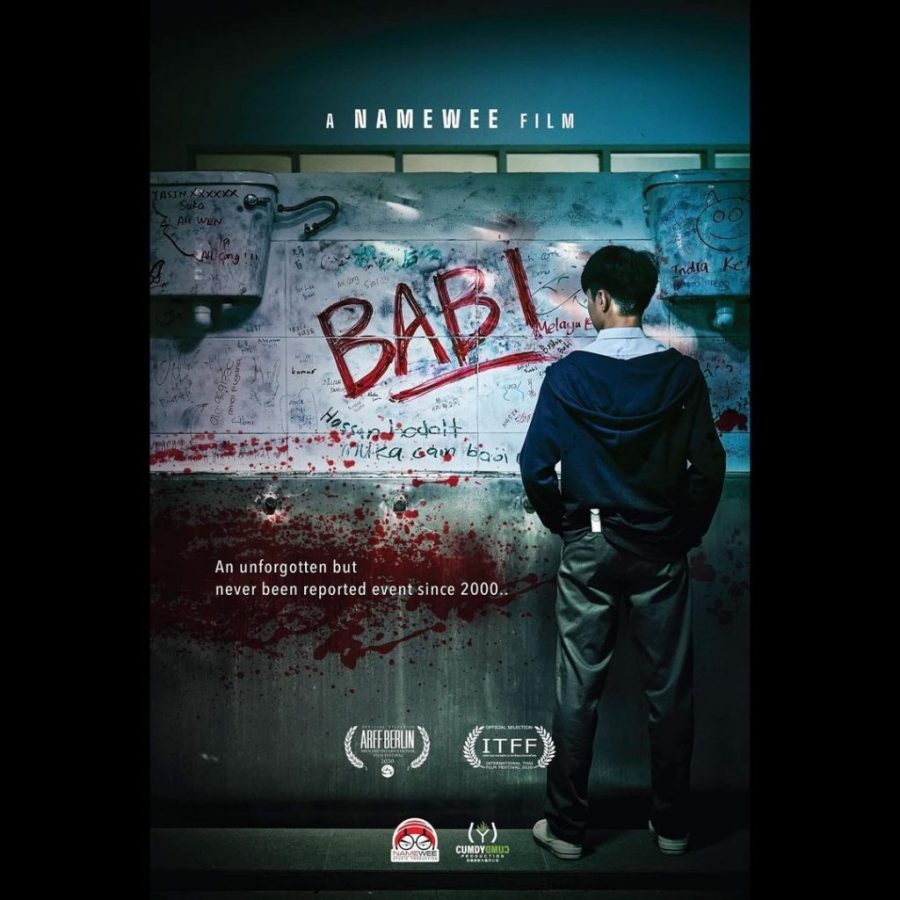 Despite the film already having been banned in Malaysia, the Federal Territories Perikatan Nasional Youth Wing lodged a police report against Namewee yesterday over the film's poster, which bears derogatory and racially charged slurs painted on a wall of a defaced school lavatory.
The police report was made by PN Youth information unit member Mohd Azwan Azmi at the Dang Wangi district police headquarters. Azwan explained that he police report was made due to the nature of the words on the poster, which he said could fuel interracial tensions.
"This insult and provocation is seen as outrageous and is a rude and insolent act. We fear it can cause interracial tension in Malaysia," he told reporters after making the police report.
Namewee wrote about Babi's shortlisted nominations in a Facebook post from three months ago:
Cheers! Our movie Babi has been shortlisted by the Around International Film Festival and Thai Film Festival! Kop kun krap! To be frank, I have completed two films last year, one was Nasi Lemak 1.0 which was filmed above board and another film was Babi which was filmed secretly. We never talked openly about this project because it is a banned film (Well, it's pretty obvious even from the film title…) and we don't want to get into unnecessary attention…

Due to the Covid-19 pandemic, the release date of Nasi Lemak 1.0 has been delayed indefinitely and it has caused quite a big deal to us… While we were amidst of the dark clouds, we found our silver linings! Babi was selected in two internationally famed film festivals, the ARFF Berlin (Around International Film Festival Berlin) and the International Thai Film Festival! We were really really happy about it!

Babi is a film based on a real-life event. The movie sheds light on a massive school racial riot which took place in year 2000 in a small town somewhere in Southern Malaysia. During that time, Malaysia was still under the authoritarian rule of one-dominant party, abuse of power and corruption were frequent, media and news were being stringently controlled and filtered. Thus, as the incident was 'compromised' by relevant authorities, most Malaysians don't know about this incident.

The script was actually written seven years ago; the main reason that the film was not in production that time was because nobody would ever consider to invest on a zero-profit, must-be banned film. The second reason was I had no idea whom should I ask for help, I believed after hearing the film title, everyone would be scared off… Yet in the end, I'm still managed to finish this film with a very, very, very tight budget. I want to thank all the people who have contributed greatly to the movie, especially the producer Joko Toh.

We decided to put the seven-year-old script in production is to tell the truth behind the story but most importantly sending a message to all Malaysians that we must be more unified regardless of our ethnicity and race. In short, we shall always lend a helping hand to each others and communicate with our hearts and souls, therefore we won't be exploited by politicians who incite racial sentiment to reach their end goal. Otherwise, more tragic things like this will happen…

The idea of be able to screen this film in Malaysia has never crossed my mind before, that's why we never tried to register the film after the production. Rightly next, I hope that this film can be seen elsewhere other than at Thailand's or Germany's film festival, I wish there were better methods in exposing the film and to reach out to everyone. Currently, we are still on our lofty quest but please do cheer for us! Happy Merdeka Day in advance! Malaysia Boleh!

Namewee's Facebook post from 29 August 2020
See Namewee's full post here: https://www.facebook.com/namewee/posts/10158215727548429
On top of the lodged police report made against the film, The Federal Territories Perikatan Nasional Youth Wing has also asked the Malaysian Communications and Multimedia Commission (MCMC) to block all media related content of the film on social media, despite the film receiving international recognition for its thought-provoking and unique social commentary on race relations in Malaysia.
However, news of the film's awards nominations has been reported in local Malaysian media.
Only in June, Communications and Multimedia Minister Datuk Saifuddin Abdullah was prompting the National Film Development Corporation Malaysia (Finas) to embark on a "Project Oscar" roadmap after Korean film director Bong Joon Ho won four Oscars at the 92nd Academy Awards for his brilliant film Parasite. Films, art, and other media often go against the grain, but in doing so, can challenge convention and inspire more open conversations, even about difficult subjects. Let's not forget that Parasite's social commentary on class inequality and governmental housing policies in South Korean society worked as a catalyst for change.
Will Namewee be Malaysia's Bong Joon Ho?



" ExpatGo welcomes and encourages comments, input, and divergent opinions. However, we kindly request that you use suitable language in your comments, and refrain from any sort of personal attack, hate speech, or disparaging rhetoric. Comments not in line with this are subject to removal from the site. "



Comments