'Tis the season to add to your TBR pile of books!
Yes, book readers of Malaysia, although we've just passed the annual Big Bad Wolf sale, waiting to see Amazon's 2020 list of bestselling books will close this godforsaken year with a pinch of hope of what's to come. Because, it is quite an impressive selection of brand new stories, and we all know the cumbersome fate of us bookworms is to never be able to save money, so why fight it? Time to scratch a few books off your TBR (or 'to be read') list!
This is also a great chance for those of you wanting to get Christmas presents for the financially challenged book enthusiasts in your lives.
Every year, editors at The Amazon Book Review highlight their favourite new works published within the calendar year. Amazon's 100 Best Books of the Year consist of top picks ranging from must-read novels, memoirs, and cookbooks, to young adult books, children's books, and much more.
Curious to see what you can add to your already towering TBR pile? Here's a list of 10 brilliant titles from the Amazon editors' Top 20 picks from the 100 best books of the year.
A Knock at Midnight: A Story of Hope, Justice, and Freedom by Brittany K. Barnett
This book was selected as The Amazon Editors' Best Book of 2020.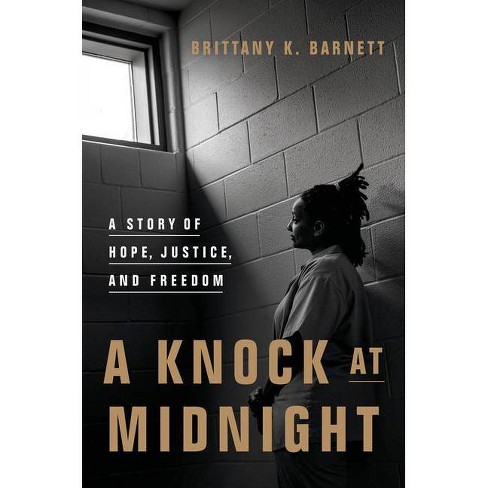 Amazon.com review:
An Amazon Best Book of September 2020: As a child of a mother who did jail time, Brittany K. Barnett understands the grave implications of a parent lost to "the striped Looney Toons suit." As she writes in A Knock at Midnight: "There's something about seeing your childhood hero, your guiding star, fallen. It rocks you to your core." In this deeply personal memoir, Barnett shares how as a young Black girl she was surrounded by drugs growing up in the south—her mother, a nurse, at times was addicted to crack, and her boyfriend dealt drugs—how her family fueled her, why she pursued law, and became dedicated to defending those unfairly incarcerated for minor drug crimes. As she learned, inequality lurked everywhere: "The discrepancy in sentencing blew my mind. I began to wonder whether America's harsh drug sentences were tied to the drugs in a man's hand or the melanin in his skin." While A Knock at Midnight is a brilliant memoir of Barnett's own journey, it also chronicles the stories of three of her clients. Their lives—including their crimes, their families, and their jail time—are rendered with such care and compassion that it is impossible to put this book down. It is also impossible not to root for Barnett and her clients as she fights to get them the justice they deserve, and never had. A Knock at Midnight is a profoundly moving memoir that reveals the incredibly racist world of the feds, the courts, and the laws that throw away people's lives—for life. —Al Woodworth, Amazon Book Review
Blacktop Wasteland: A Novel by S.A. Cosby
This book is a New York Times bestseller.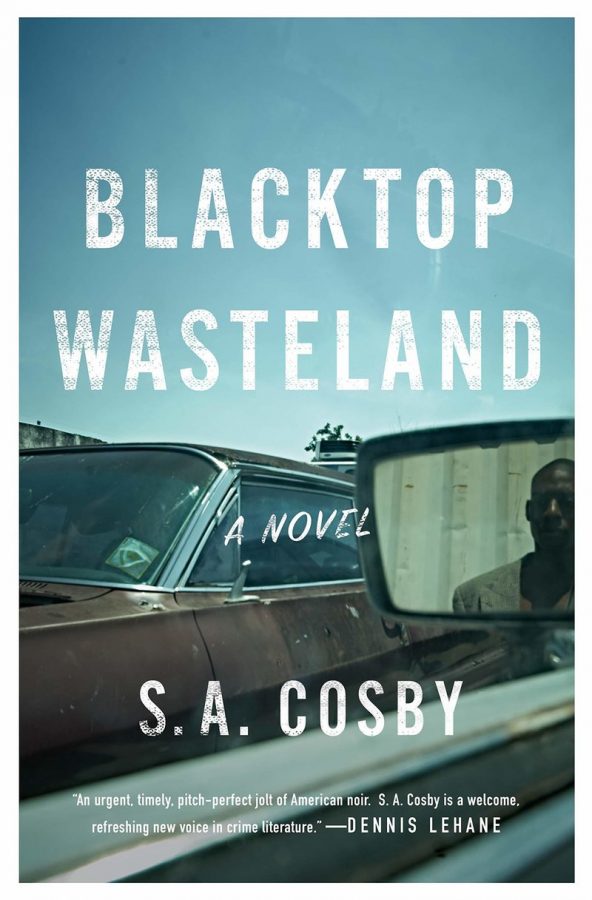 Amazon.com review:
An Amazon Best Book of July 2020: On the face of it, Blacktop Wasteland is one in a long list of books riffing on a popular trope: the career criminal who wants just one last bite at the cherry, one last job to set him up for peaceful, affluent retirement. Beauregard "Bug" Montage however, is an African American man, living in the rural south, which leaves him a few steps behind the starting line when it comes to getting ahead. He can't afford to dream about Mai Tais on the beach. He needs money just to pay for his kid's braces, to keep his mother from being evicted from her nursing home, and to pay the back rent on his auto body shop, which will be sold to the developers if he can't catch up. There's a part of him—driving his Dad's old racing car, the Duster—that became legendary as the best getaway driver in three states. That part knows what it wants to do: take part in a heist. But the pull between poverty, paternity, and posterity is agonizing: does he want to be Beauregard, the family man flying right, or does he want to be Bug, firing up the Duster to follow in his Dad's footsteps? Blacktop Wasteland is a slick, rural, Southern noir caper threaded with what the author has referred to as "tragic masculinity," which means it will thrill you and break your heart all at the same time. —Vannessa Cronin, Amazon Book Review
Group: How One Therapist and a Circle of Strangers Saved My Life by Christie Tate
This is a Reese's (Reese Witherspoon) Book Club Pick.
Amazon.com review:
An Amazon Best Book of October 2020: Christie Tate is a summer intern at a law firm, the top of her class, and headed for great things—and her memoir opens with her sitting in her car alone, wishing someone would shoot her in the head. This moment sends her in search of therapy, and she lands in an untraditional group led by a charismatic therapist who doesn't allow secrets. It feels clichéd to write "you'll laugh, you'll cry," but I promise you'll do both, as well as examine your own life and happiness… even if you don't want to. Written with the gift of hindsight, Group is an honest, heart-breaking and hilarious look at reaching rock bottom and climbing your way back to life. —Sarah Gelman, Amazon Book Review
Fifty Words for Rain: A Novel by Asha Lemmie
This is a Good Morning America Book Club Pick and New York Times Bestseller.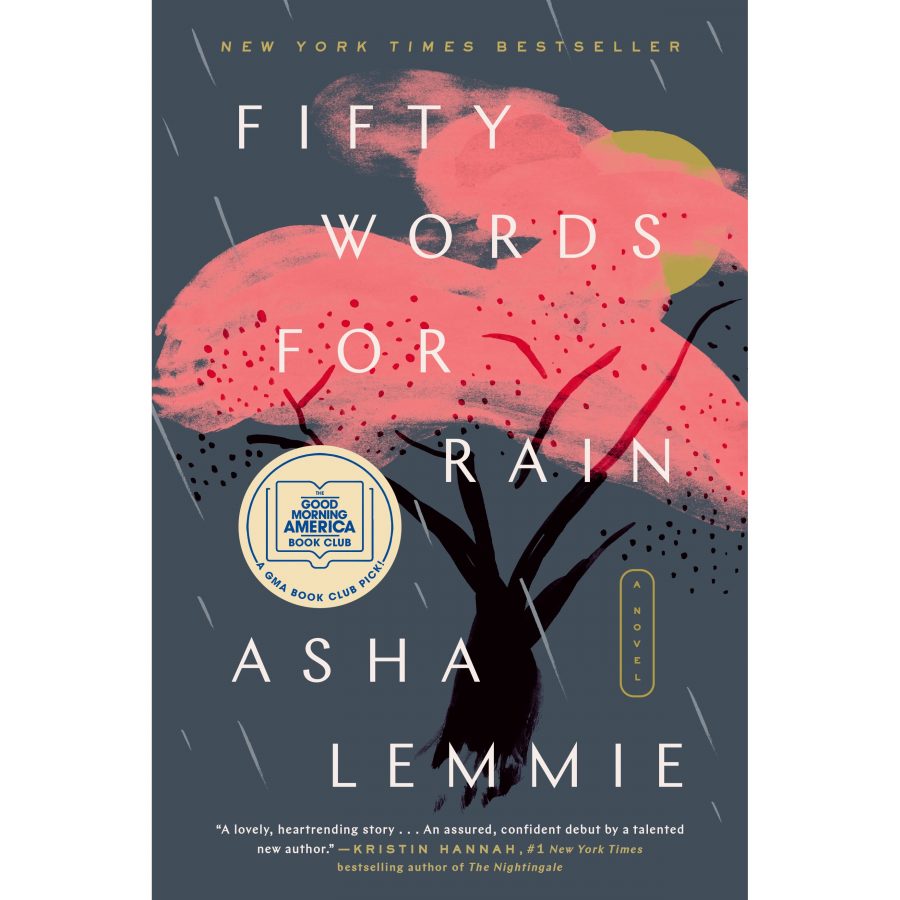 Amazon.com review:
An Amazon Best Book of September 2020: Set in post-WWII Japan, Fifty Words for Rain follows Noriko Kamiza, the love child of her married, aristocratic mother and an African American soldier. Left with her scandalized grandparents and kept out of sight in an attic, "Nori" succumbs to her sorry lot—which involves beatings and excruciating chemical baths to lighten her skin—until the unexpected arrival of her half-brother. Akira manages to crack Nori's world open just enough to give her hope, triggering a nail-biting chain of events as her grandparents conspire to close it yet again. Depressing much? Actually no. You will root for Nori, her resilient spirit, and her determination to assert her own identity and live life on her own terms. Asha Lemmie has written a rousing and addictive debut you won't want to miss. —Erin Kodicek, Amazon Book Review
Caste: The Origins of Our Discontents by Isabel Wilkerson
This is a New York Times bestseller, an Oprah's Book Club Pick, and The National Book Award longlisted honoree.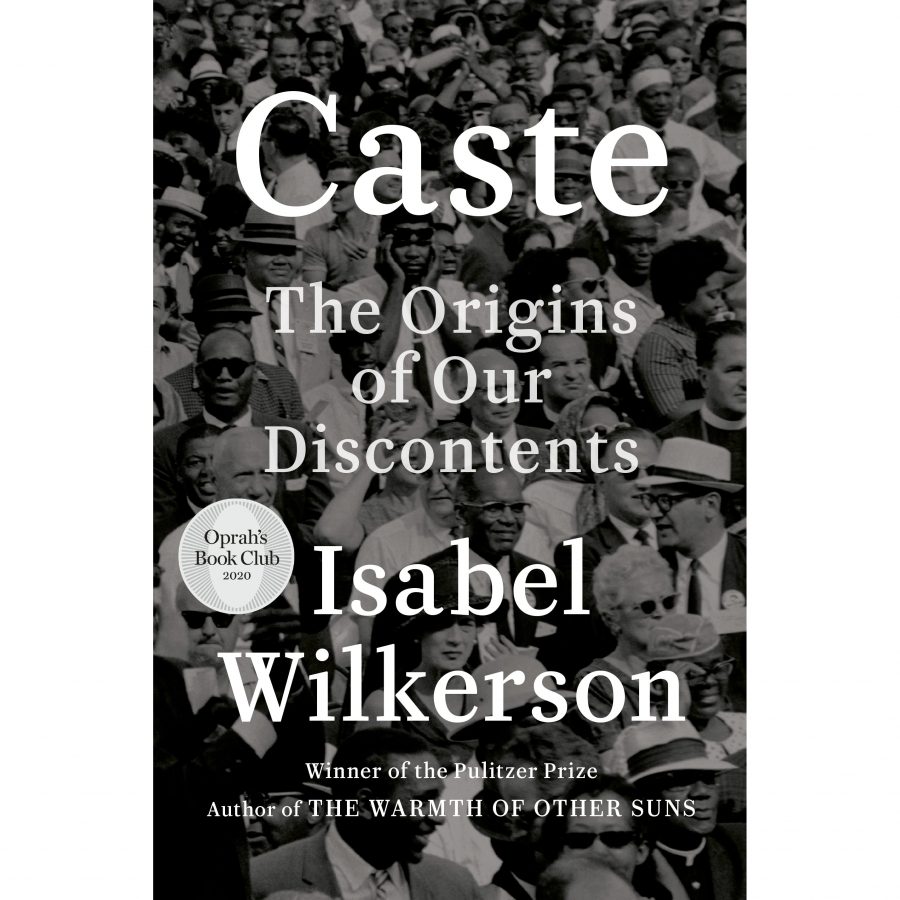 Amazon.com review:
An Amazon Best Book of August 2020: It has been ten years since Wilkerson's award-winning The Warmth of Other Suns was published. While that book pointed to the great migration of Black people to the north as an "unrecognized migration," this new book points to our entire social structure as an unrecognized caste system. Most people see America as racist, and Wilkerson agrees that it is indeed racist. She points out that we tend to refer to slavery as a "sad, dark chapter" in America when in fact it lasted for hundreds of years—but in order to maintain a social order and an "economy whose bottom gear was torture" (as Wilkerson quotes the historian Edward Baptist), it was necessary to give blacks the lowest possible status. Whites in turn got top status. In between came the middle castes of "Asians, Latinos, indigenous people, and immigrants of African descent" to fill out the originally bipolar hierarchy. Such a caste system allowed generations of whites to live under the same assumptions of inequality—these "distorted rules of engagement"—whether their ancestors were slave owners or abolitionists. And the unspoken caste system encouraged all to accept their roles. As Wilkerson develops her argument, she brings in historical figures like Martin Luther King, Jr. and Satchel Paige. She even looks at the Nazis, who turned to us when they were seeking ways to institutionalize racism in the Third Reich. As I read this book, I finally had to consciously stop myself from highlighting passages. Because I was highlighting most of the book. –Chris Schluep
The Girl with the Louding Voice: A Novel by Abi Dare
This book was an instant New York Times bestseller.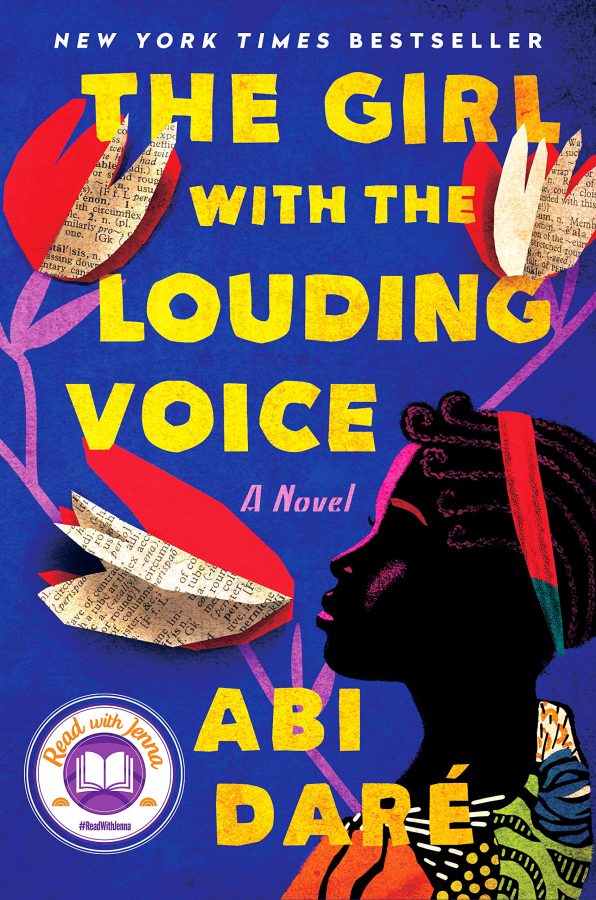 Amazon.com review:
An Amazon Best Book of February 2020: Abi Daré's debut novel, The Girl with the Louding Voice, is like a blend of Etaf Rum's A Woman Is No Man and Tara Westover's Educated (so buckle up). In it Adunni, a fourteen-year-old Nigerian girl, endures a series of unfortunate events in her quest to get an education. The alternative is a life of servitude, something Adunni experiences firsthand when, after escaping an arranged marriage, she lands herself in an even more precarious position in the employ of a sadistic wife and her debauched husband. Buoyed by the memory of her late mother, who wanted her daughter to buck cultural confines and find her (louding) voice, and with the help of a few unlikely allies, Adunni sets about overcoming her sorry lot. The Girl with the Louding Voice is a rousing tale of courage and pluck, and unexpectedly charming. It's also a reminder of the power of books, especially for those of us afforded the luxury of taking reading, and learning, and dreaming for granted. —Erin Kodicek, Amazon Book Review
Mexican Gothic by Silvia Moreno-Garcia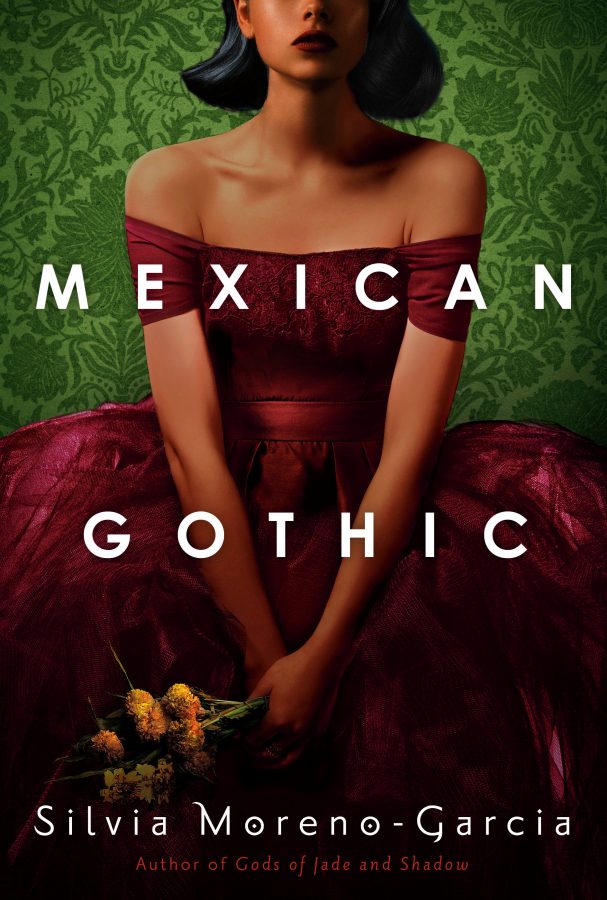 Amazon.com review:
An Amazon Best Book of July 2020: The gothic novels of today are not like those of yesteryear: Female protagonists are smart and proactive, and vaguely disquieting events become truly terrifying. Yet Silvia Moreno-Garcia (Signal to Noise, Gods of Jade and Shadow) cleverly doubles down on the gothic's overwrought reputation by setting Mexican Gothic in the 1950s and putting a young socialite in the starring role. Unsettled by a strange letter, Noemí leaves cosmopolitan Mexico City to check on her newly married but naïve cousin, who now lives at a remote estate called High Place. Noemí—who smokes cigarettes, drives a convertible, and knows her mind—discovers that High Place lives in the past: mold runs across the wall paper, the electricity barely works, and the servants don't speak. Plus the ancient English-born master of the house has a thing for eugenics, and Noemí's cousin is clearly losing her mind. And then Noemí herself begins to hear voices.… Put plenty of me-time on your calendar, because you won't want to stop for breaks while you race through Moreno-Garcia's creepy, glorious read that is pitch-perfect for today's audience. —Adrian Liang, Amazon Book Review
A Burning: A Novel by Megha Majumdar
This is a New York Times bestseller and The National Book Award longlisted honoree.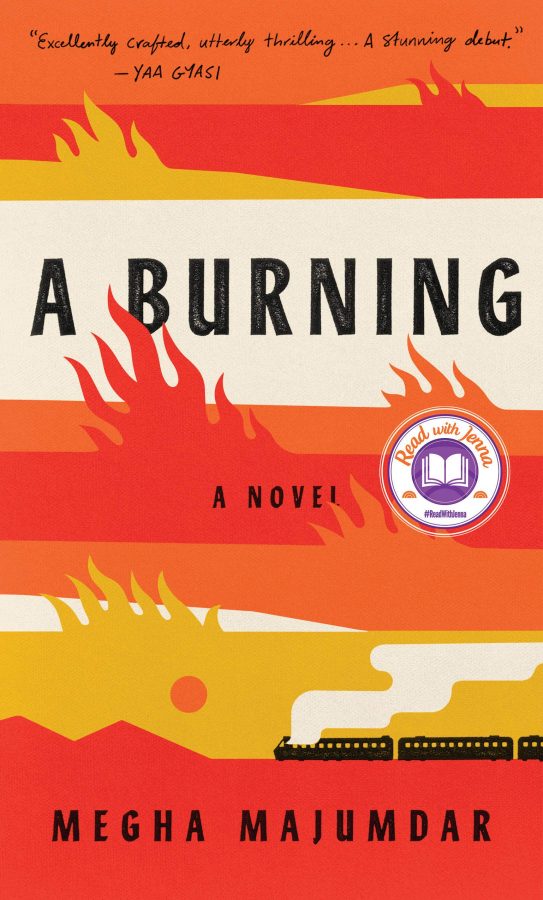 Amazon.com Review:
An Amazon Best Book of June 2020: A Burning by Megha Majumdar is a thoughtful and thought provoking debut set in present day India. The novel starts off with a young Muslim woman named Jivan leaving a message on Facebook that criticizes the government. The problem is she does so in reference to a train station bombing; as a result, her almost castaway comment will come back to find her. The story is told from three different points of view, which the author masterfully choreographs. There is Jivan. There is Lovely, a Hijra who wants to be a movie star. And there is PT Sir, a gym teacher who finds himself drawn to a local populist movement. Their stories snake around each other to establish a captivating storyline, and while there is ripe space for political and social exploration in this book, Megha Majumbar never sacrifices the inner lives of her characters to explore those broader themes. She delivers on both levels, and that is a truly exceptional achievement. —Chris Schluep, Amazon Book Review
Sigh, Gone: A Misfit's Memoir of Great Books, Punk Rock, and the Fight to Fit In by Phuc Tran
Amazon.com review:
An Amazon Best Book of April 2020: Sigh, Gone is a stunning memoir about refugees, racism, displacement, the lifeline of literature, fitting in—and fighting to do so. When Phuc Tran was just a boy, he and 11 family members survived the Viet Cong, fled Vietnam, and landed in their new home: the small town of Carlisle, Pennsylvania, which "seemed like a slice of American pie a la mode." As his parents struggled with English and used violence for discipline, Tran wrestled with fitting in at school. Thankfully he developed the plan, a self-described "war of assimilation." Operation one: be smart, learn perfect English. Operation two: "look punk. You know one way to show that you fit in? By not fitting in." And that's exactly what he did. With a measured, comedic voice saturated with introspection, Tran bravely lays his life (the beatings, the poverty, the vicious taunting) on the page without judgment and without rose-colored glasses. Literally fortified by literature (which he fell in love with), he uses the classics to explain his own childhood and adolescence to great effect. Read this book; it's an important story of immigration, America, and the disconnect between generations, cultures, and how to find connection. And, if you're like me, you will be in awe of his words, humor, insight, and dedication to sharing his experience in all of its glory and hurt. Plus, even though you might cry, you will definitely laugh out loud. —Al Woodworth, Amazon Book Review
Midnight Sun by Stephanie Meyer
Amazon.com review:
An Amazon Best Book of August 2020: Stephenie Meyer spent over a decade writing Midnight Sun and Twilight fans will be well-rewarded for the wait. At long last we get to see Edward and Bella's story from Edward's perspective. We learn where he goes and what he does in the unseen moments of Twilight's narrative, and most powerful of all, readers see, through his thoughts and actions, the intensity of Edward's desire for Bella and how it clashes with his nearly overwhelming need to protect her, even from himself. Edward's ability to read people's minds, the content of which we are now privy to, adds a fresh dimension to the story, as do the flashbacks Edward has throughout the novel: visions and memories of his life before Forks, before Bella. I love these moments. For those of us who read Twilight years ago, Meyer transports us back to that pivotal story from the very first pages of Midnight Sun. Twilight changed a genre, redefined vampires, and put a whole new spin on dangerous obsession and star-crossed love. There are two sides to every story and we've long had Bella's—now, thanks to Midnight Sun, we can see the whole picture. —Seira Wilson, Amazon Book Review
Browse the full top 100 list here.
---
"ExpatGo welcomes and encourages comments, input, and divergent opinions. However, we kindly request that you use suitable language in your comments, and refrain from any sort of personal attack, hate speech, or disparaging rhetoric. Comments not in line with this are subject to removal from the site. "
Comments