Approximately 25km northwest of Ipoh, sits the royal town of Kuala Kangsar. Although small and idyllic, it's a place rich with noble history that still practices certain trades carried over from the last few centuries. The state's most notable structure of royal eminence is the Istana Iskandariah, palace of the Perak Sultanate known for its Art-Deco design that happens to serve as quite an exquisite and significant architectural feat in Malaysia. It is also the royal seat and residence of all the Sultans of Perak since being constructed in 1933. The Istana Iskandariah is actually an upgraded architectural marvel of the first palace of Sultans that was previously located beside the river banks of the Perak river built in the late 1800's. Due to a severe flooding in 1926, the palace was then moved to its current location in Kuala Kangsar.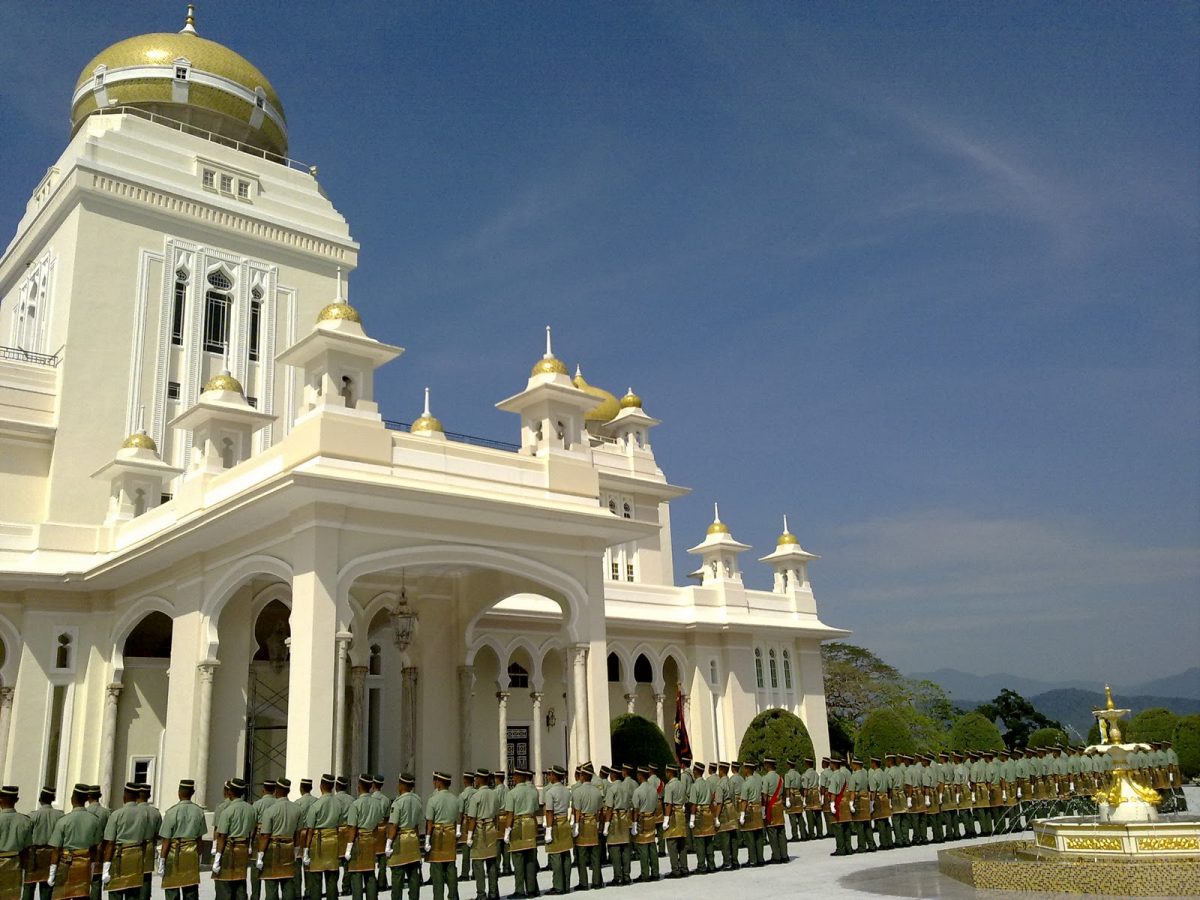 Apart from being the royal seat that houses the Sultan if Perak since the 18th century, Istana Iskandariah was also the administrative seat of the first British Resident in the Malay Peninsula – James W. W. Birch – from October 1874 until his sudden demise in November 1875. Kuala Kangsar was also the capital state of Perak until 1876.
The town also serves as a reminder of how Malaysia came to be one of the largest rubber producers in the world, having had the first rubber tree planted there by English botanist, Henry Nicholas Ridley. Through excellent conservation, that very tree still stands today!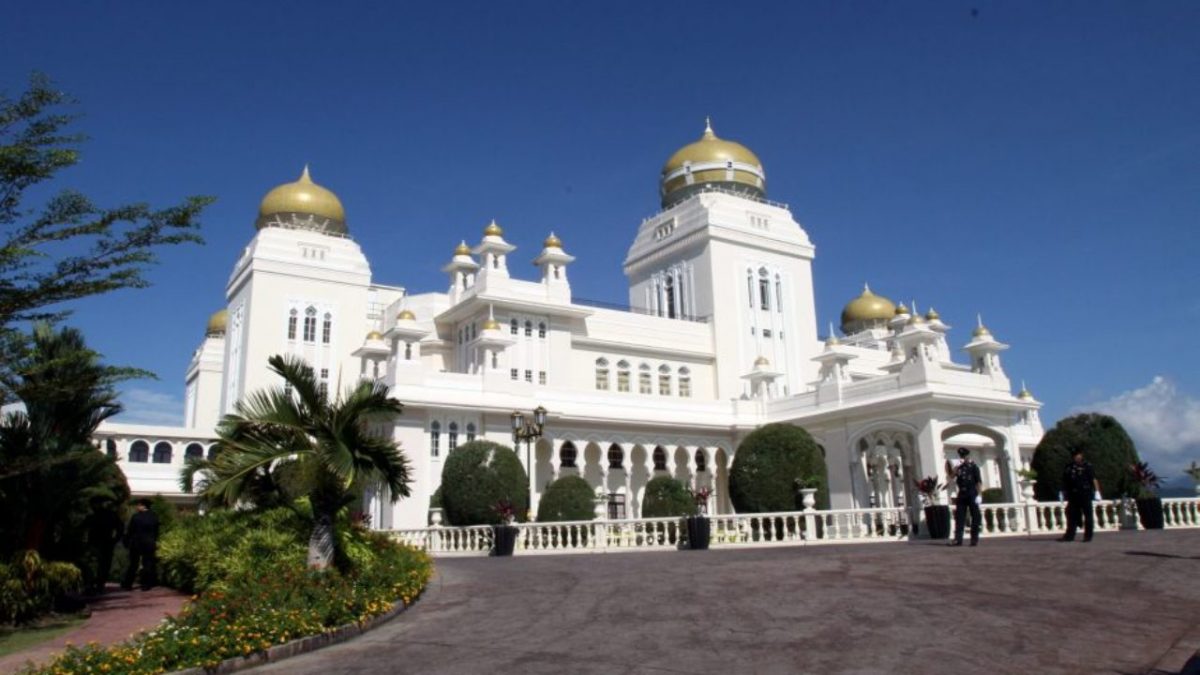 Like all empires of old, the royal town became overshadowed when the tin mining boom started in Ipoh, causing the sleepy little town to become heavily industrialised and more populated mostly by Chinese labourers and wealthy businessmen seeking to build mini empires of their own.
Labu Sayong: Kuala Kangsar's Historical Piece of Earthenware
A very traditional gourd-shaped water pitcher, the practice of moulding labu sayong goes back at least 300 hundred years. Originating in Kuala Kangsar itself, namely the town of Sayong that holds this particular cottage industry, still makes these vessels from the very earth the town stands on. The reason for this is the towns geography that's made up of paddy fields, rife with discarded rice husks that gives traditional labu sayong its shiny ebony colour and durability when the pottery is burned on it. Notable craftsmen in Sayong still maintain their ceramic enterprises offering a myriad of designs of their earthenware. Although modern technology has made it possible to produce these vessels on a larger scale, there are still a handful of businesses that practices the traditional method of producing labu sayong by hand on a thrower's wheel, and tourists are even welcomed to join workshops and demonstrations teaching this.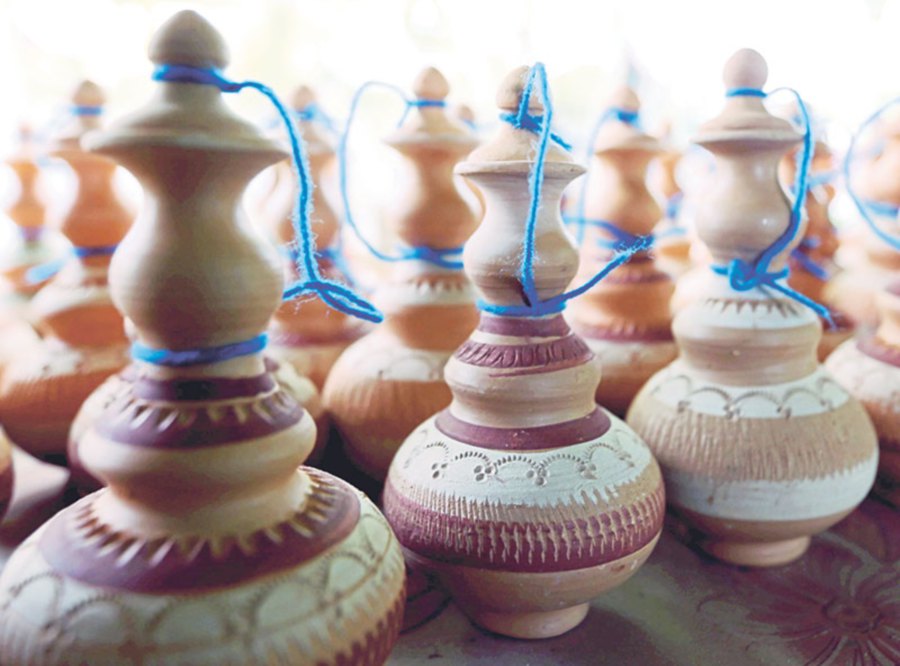 Typically used to store water, the porous nature of the earthen vessel keeps liquids cool from the warm weather, and locals have long believed that drinking from the pitcher holds certain health benefits. These days, labu sayong are bought and either presented as gifts, or kept as vintage time pieces to serve as a memory symbolising its historical significance. Traditionally made vessels go for about RM20 – RM25, and mass-produced versions cost less at RM15 – RM18. LokaLocal facilitates 2-hour workshops where tourists can learn about the history of labu sayong, and try their hand at making one themselves under the guidance of local artisans. If interested, visit lokalocal.com/tour/2987/labu-sayong-pottery-making-in-kuala-kangsar.
Victoria Bridge
One of the many physically constructed legacies of the monarch that reigned over the colonies of Great Britain, Victoria Bridge was name after the powerful queen, that coincided with her Diamond Jubilee Year. Built in 1897, Victoria Bridge is one of the oldest railway bridges on the Peninsula that was once used to transport tin ore until it was officially closed in 2002.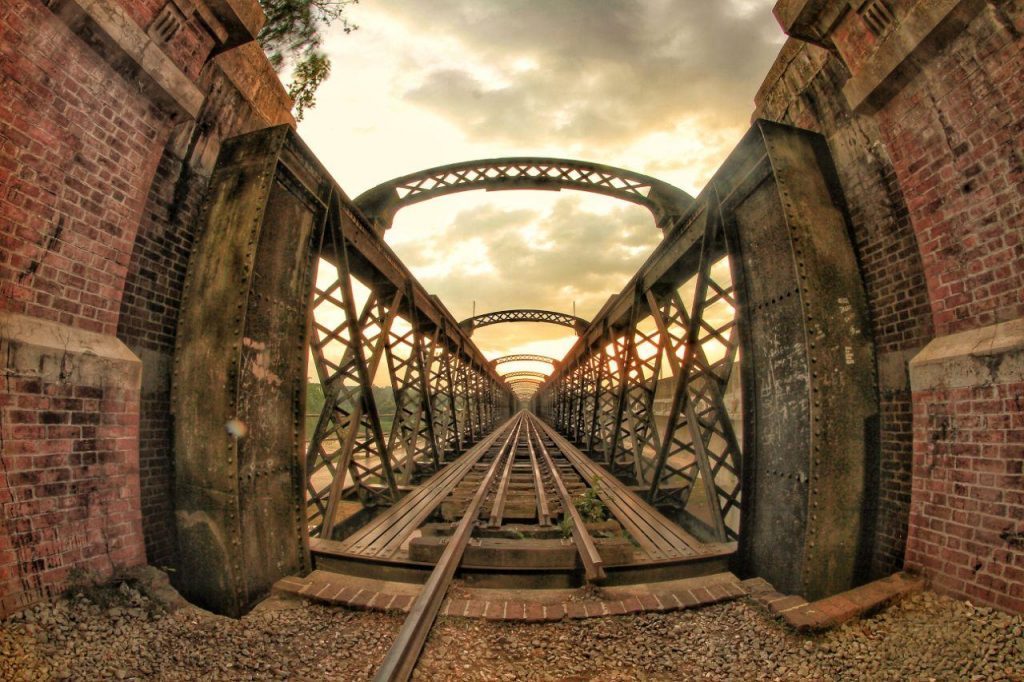 A single track railway truss bridge located in Karai, it played an important part during the tin mining industry boom that connected the western states of the Peninsula to the strategic port of Penang.
Located 15km away from Kuala Kangsar, Victoria Bridge now serves as a tourist spot that's excellent for photo opportunities. It's also quite popular as a backdrop for wedding photos because of its impressive architecture and heritage value.
Bukit Chandan Military Cemetery
Unbeknown to many, another one of Kuala Kangsar's historical landmarks is the Bukit Chandan Military Cemetery that sits on a slight hill overlooking the Perak River. Here lie the graves of 16 British military personnel who were casualties of the Perak War of 1875-77. This war cemetery also holds the graves of local civilians mostly being from the town's Tamil Anglican population, but of the British officers buried here, is none other than James Wheeler Woodford Birch (J. W. W. Birch) mentioned above, the first British Resident to the Sultan of Perak.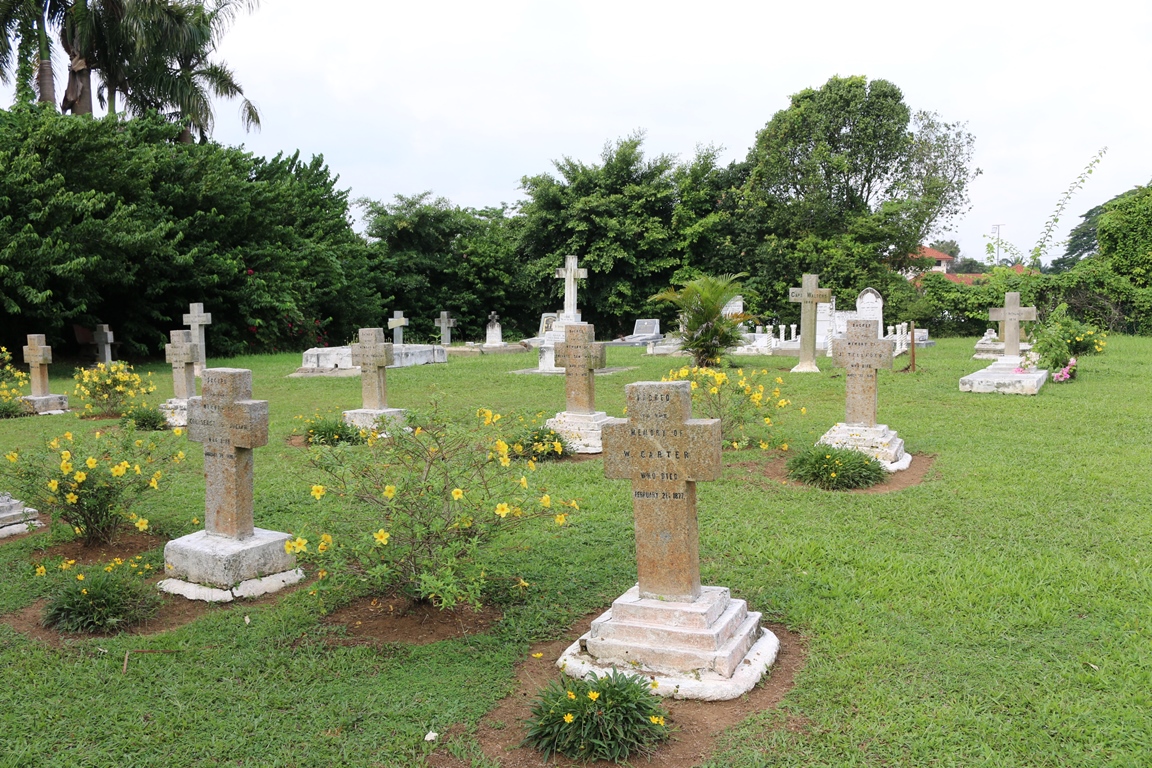 The British took their practice in India of placing Residents who acted as advisors to local royalty, and implemented it in Malaya too. However, the role of Resident though guised as an "adviser", held considerable power even over local royalty and chieftains at the time that worked out to be greatly beneficial to the British empire. Unfortunately, the appointment of Birch did not sit well with local high-ranking Pasir Salak chieftain, Maharaja Lela. When Maharaja Lela learned of Birch's residency from Sultan Abdullah, he refused to acknowledge that an outsider would soon be ruling over his lands and conspired with a team of fellow chiefs to take the competition out.
This led to Birch being unceremoniously speared to death while having a wash in the bath-house of his boat, the SS Dragon, which was docked on the river bank of the Perak River right below Maharaja Lela's own home on 2 November 1875. This incident was followed by the Perak War as the British did not want an insurgence of local rebellion in its newest protectorate. Although they fought valiantly, the locals lost and many paid heavily with their lives. Maharaja Lela and his conspirators were publicly executed and the reigning Sultan was exiled to Seychelles having been replaced with a more acquiescent relative.
Being a war cemetery, this historical landmark comes under the administration of the Commonwealth War Graves Commission (CWGC) and can be looked up on their website although the name carries a small spelling mistake (Bukit Chandran instead of Bukit Chandan).
Kampung Padang Changkat
Brimming with historical heritage, Bukit Chandan holds within its township a small village called Kampung Padang Changkat, who is home to one of Perak's famous keris masters – Abdul Aziz bin Abdul Jamil, better known as Pak Mazin. Sadly, although the art of keris forging is a dying trade, Pak Mazin is a fourth generation practitioner of his craft having started in the 60's when he was still a schoolboy. By the age of 16, he had learned the specialized art of making the keris, as well as cleavers and machetes!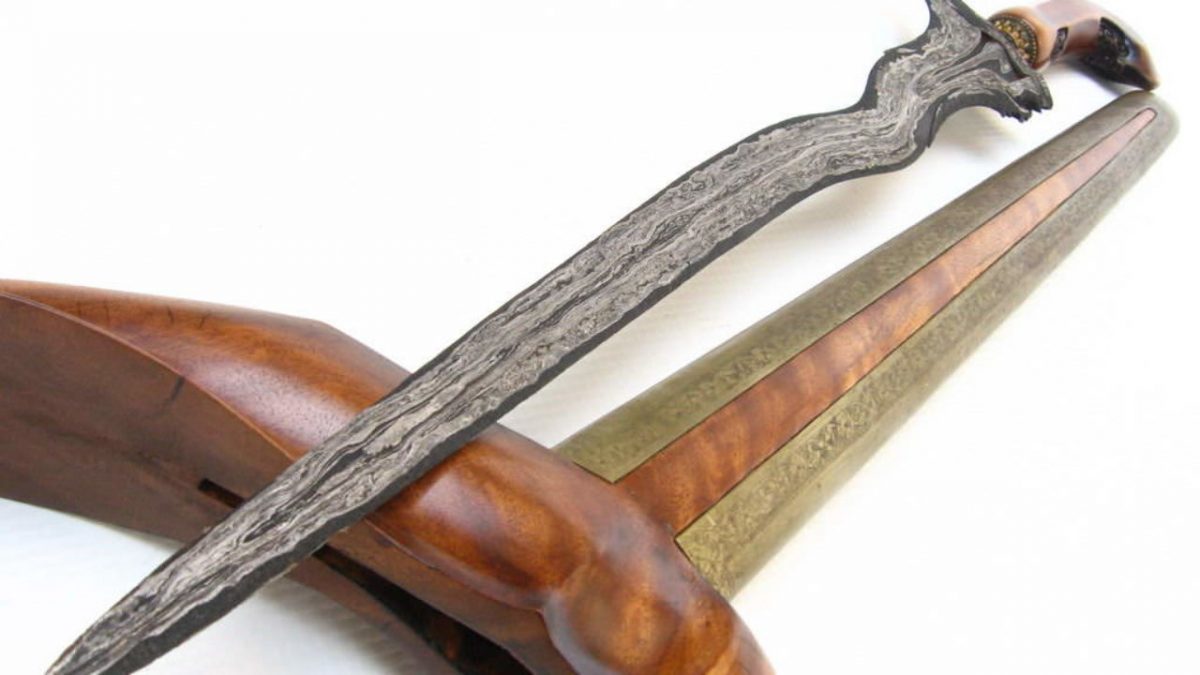 Proudly regarded as part of Malaysia's national identity, the keris symbolises tradition, craftsmanship, and nobility. It is more than just a weapon as it is forged with seven different metals with names that each signify a meaning such as unity, protection, and invulnerability. Each keris is modelled to reflect the personal identity of its owner by its unique patterning and number of curves.
Long believed to contain magical powers, the keris is a well-respected object that is also revered as a precious heirloom or even a talisman. Being a symbol of nobility sees the keris still used as an accessory during official royal ceremonies.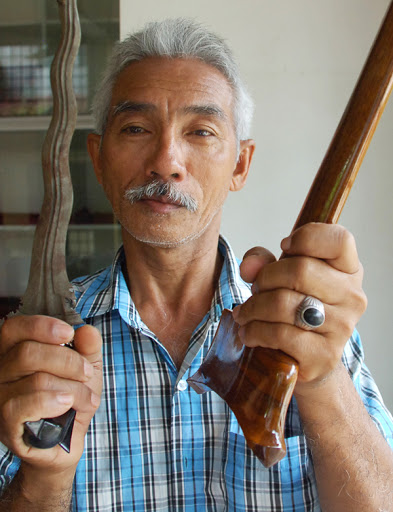 Well known for his exquisite craftsmanship, Pak Mazin has the privilege of adding to his repertoire the commission of designing and creating keris for royal families, even the Yang di-Pertuan Agong himself! Sadly, Kuala Kangsar once had a thriving community of at least 30 keris makers back in the day but their numbers have dwindled drastically as the years have gone by. Thankfully, specialized smiths like Pak Mazin is determined to protect his lineage in this fine art, and the fantastical legacy of the keris by conducting workshops explaining the keris' mystical nature and the history it carries.
For more information on Pak Mazin's workshop, visit lokalocal.com/tour/1680/traditional-keris-making-workshop.
---
"ExpatGo welcomes and encourages comments, input, and divergent opinions. However, we kindly request that you use suitable language in your comments, and refrain from any sort of personal attack, hate speech, or disparaging rhetoric. Comments not in line with this are subject to removal from the site. "
Comments