Beyond the enormous appeal of Penang's famous street food, there is a history and a heritage waiting to be explored amid the alleys and shophouses of George Town.
Now that we're able to travel domestically again, at least for the time being, it felt like a good time to revisit Penang, always one of the most popular getaway destinations anywhere in Malaysia. In the well-worn heritage district of George Town, there's a fascinating heritage to explore as it finds its way in a 21st-century setting that fuses both the all-but-forgotten past and the bold, new up-and-coming.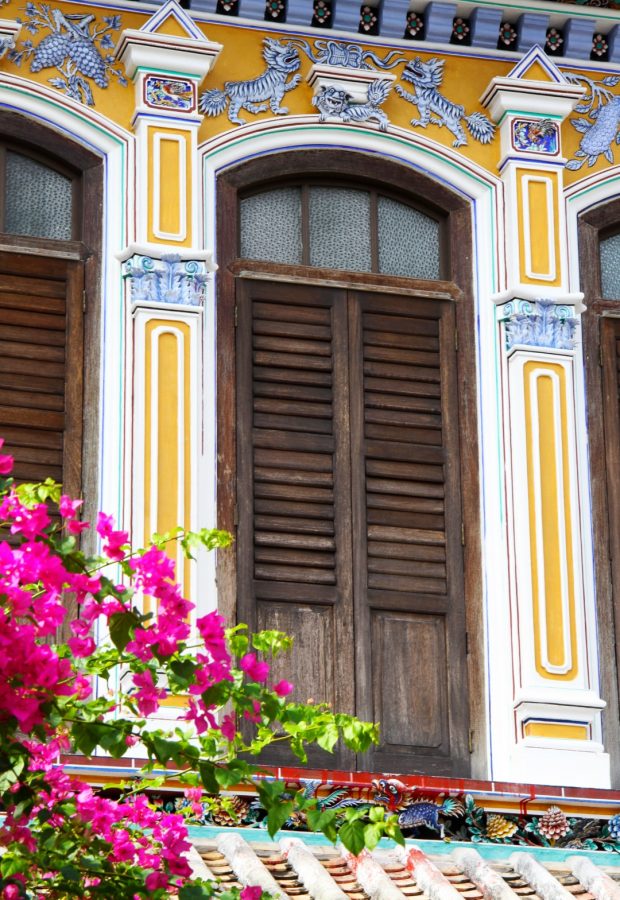 While I usually carry a map on my travels (hardcopy, not on a hand-held device), I also prefer to just wander around some destinations with no preconceived plan. George Town is one such place and while I have been to Penang many times and always enjoyed my time on the island, I am happiest just hitting the streets and invariably, 'getting lost'.
Back in 2008, George Town and Melaka attained joint UNESCO World Heritage status ('Historic Cities of the Straits of Malacca') and both then took on a new lease of life. George Town has really taken its heritage to heart to ensure that it is now one of the most exciting and vibrant island destinations in the region.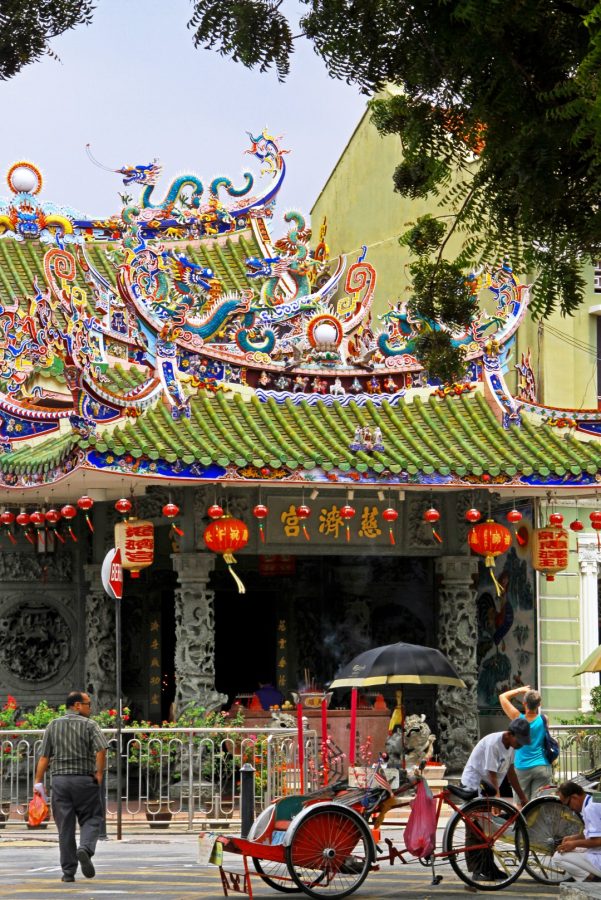 As happened elsewhere in the world, things changed for the better with the UNESCO seal of approval. Tourist numbers increased, and the locals realised that heritage meant money – and that all those dilapidated and abandoned buildings had value. George Town is now very much a work in progress as refurbishments and renovations are in place at many sites that were once derelict.
The Heritage Zone
The UNESCO core heritage zone includes many historic buildings and guarantees that at least the original façades of what are in many cases derelict buildings are to be preserved. Old shophouses have been converted into cool cafés, restaurants, funky bars, and retail outlets, while more substantive buildings are finding a new lease of life as boutique hotels and guesthouses.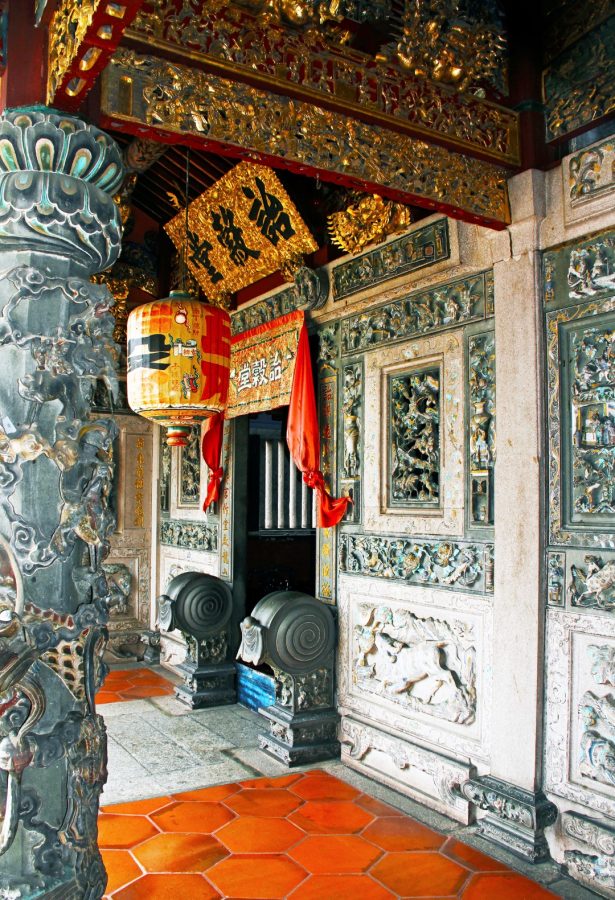 When Chinese immigrants first arrived in Penang they sought refuge in clan or family houses (called kongsi), which assisted with the immigrants settling in. Part defensive and part cultural, these enclaves include terraced houses, a central square, and a temple. Khoo Kongsi is the best preserved clan house within a large extended family compound.
As I wandered, I discovered a variety of heritage trades still being carried out. It is possible to see signboard carvers, calligraphers, rattan weavers, Nyonya-beaded shoemakers (Penang-born Jimmy Choo learned his trade here), and songkok makers among a host of other old trades. These activities are still being done by mostly older people who are usually sensitive to visitors thrusting cameras in their face without asking. However, show some interest in what they are doing and only then are they happy to pose for your photographs.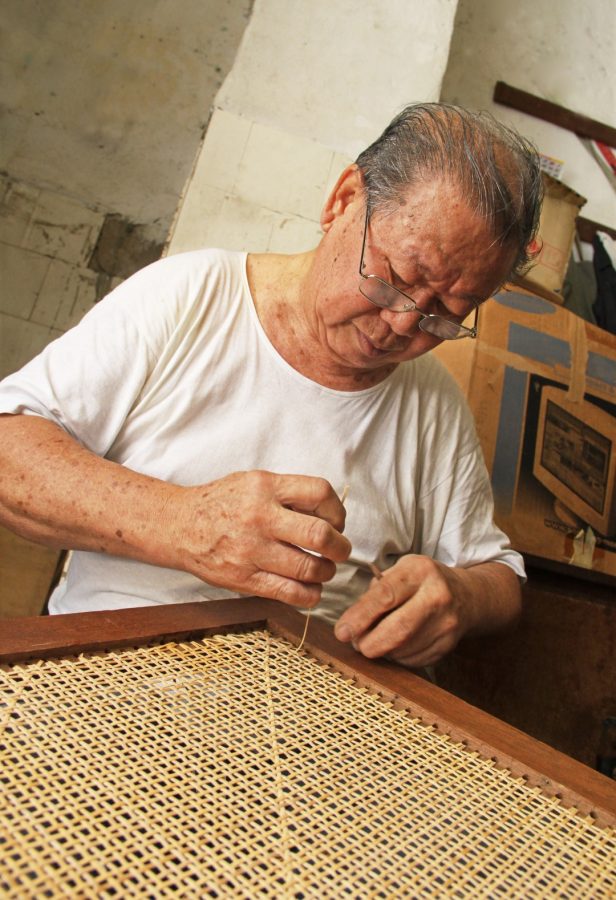 Art vs Graffiti
One of the exciting street-front activities has been the installation of interactive art and unique wrought iron caricatures with anecdotal descriptions of the various historic locations.
The street art of Lithuanian-born artist Ernest Zacharevic has injected renewed vigour into many historic spaces. The thing that is fascinating is just how tourists love interacting with these pieces of art, with numerous 'selfies' being put on social media to generate even greater tourism appeal for Penang.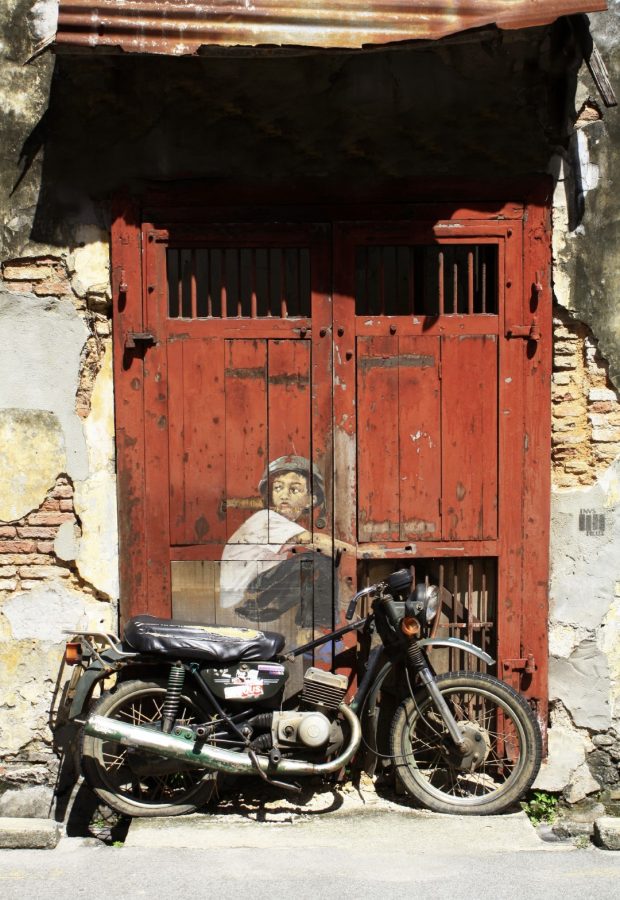 Armenian Street is the focus for many tourists, and one of the most visually exciting art pieces is a wall-mounted antique bicycle with two children painted onto the wall. Around the corner, there is a motorbike, which incorporates art and an actual bike. Other larger-than-life works are found throughout the heritage zone and can be located using a brochure produced by the tourism authorities.
Hawker Food to Haute Cuisine
Penang offers almost every culinary style on the planet, ranging from simple-but-tasty hawker dishes to global cuisines and wines. Penang's hawker centre food, especially that served along the open-air seafront precinct on Gurney Drive, is well-documented, and useful tourism brochures can guide the uninitiated.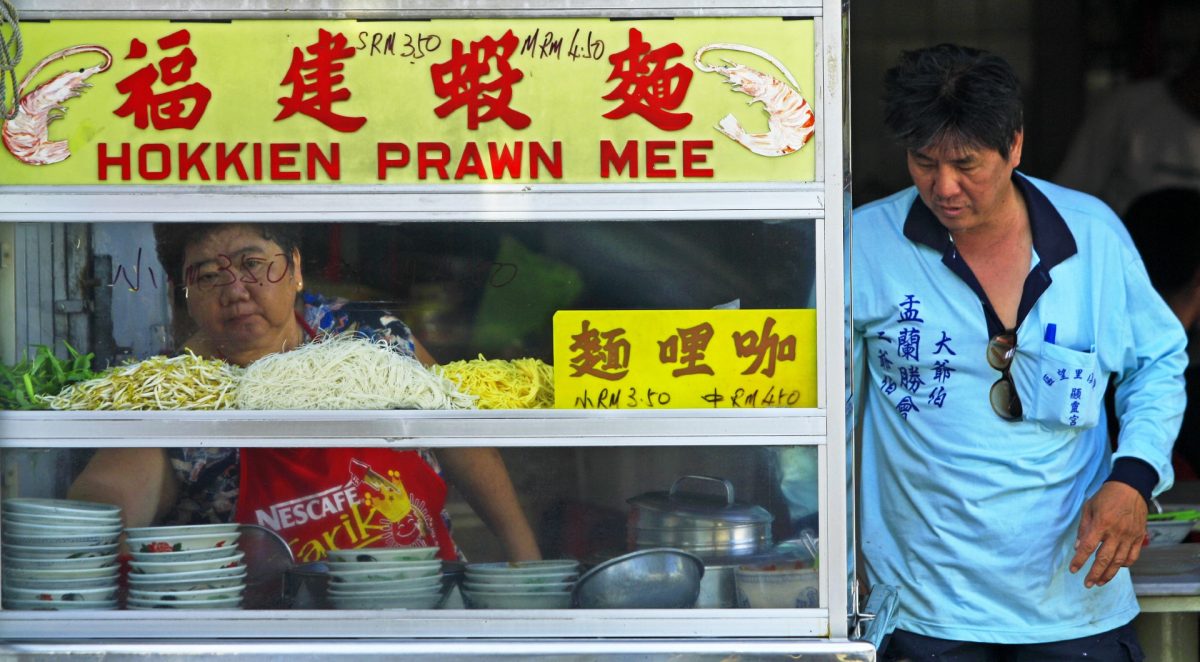 However, it is the new wave of dining that has captured the imagination especially with young visitors, many of whom are happier sipping on a cheeky Martinborough Pinot Noir than a teh tarik.
ChinaHouse sets the benchmark that others aim to emulate. The restaurant/bar/gallery/bakery (and live music venue) sprawls over three heritage shophouses between Beach and Victoria Streets and it is the place you can sit in from breakfast to late evening and enjoy its modern Australian-styled food, dreamy selection of cakes, vintage wines, creamy ice creams, art displays, and live music on most nights of the week.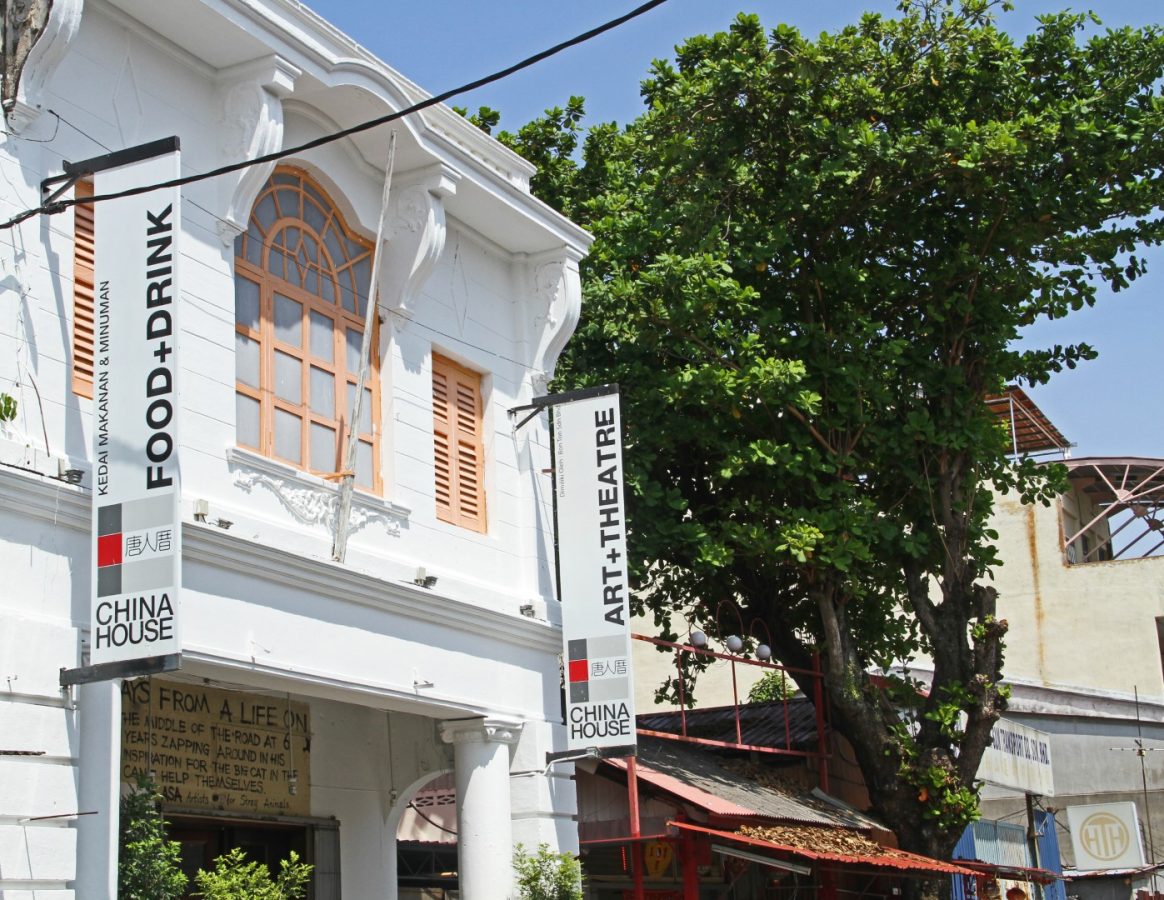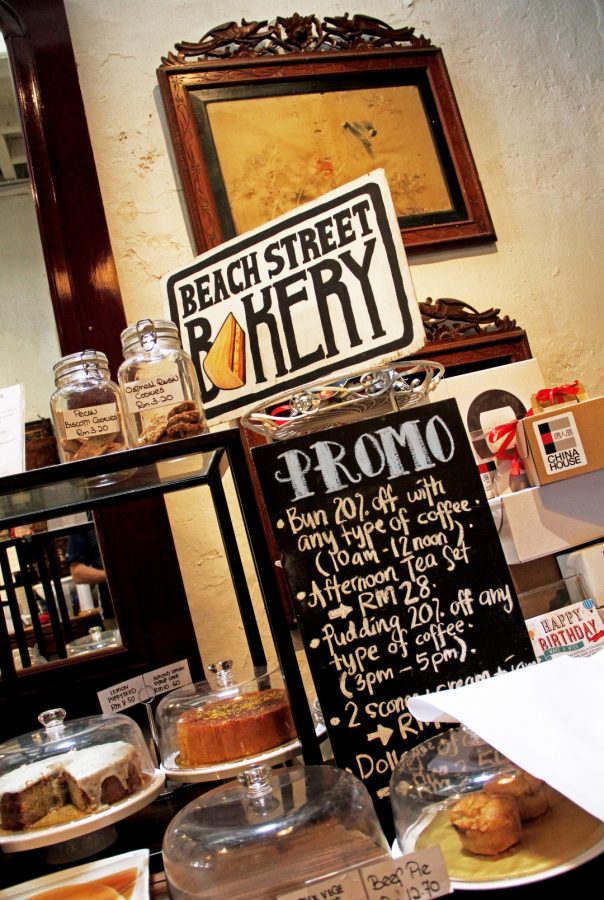 Farquhar's Bar at the E&O Hotel delivers colonial ambiance and impressive Straits of Malacca views. The barman informed me that the beverage of choice from the colonial past was whisky stengah (a half shot of whisky with soda and ice), so naturally I ordered one while relaxing in a large rattan lounge (purely for research purposes, you understand). The 'six-star hotel' used to boast that Farquhar's was the finest bar, in the finest hotel east of the Suez Canal, and I wondered if such a claim would mean anything to most travellers these days. ("The Suez Canal?")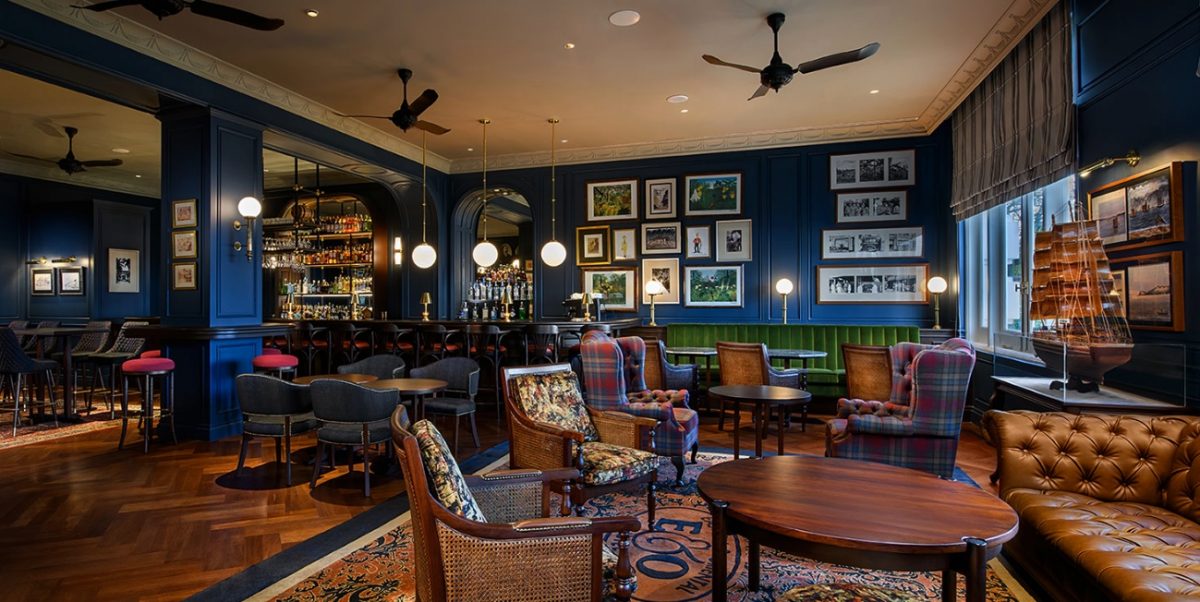 There are other funky bars and quirky coffeeshops from which to choose. For coffee and snacks, seek out Junk Café, The Twelve Cups, Mugshot Café, and Pik Nik Café. After dark, discover bars such as Mish Mash, Canteen, and C & J Alabama Shake. Love Lane is very popular with young travellers and a good place to start enjoying some after dark, cool happy hours beverages.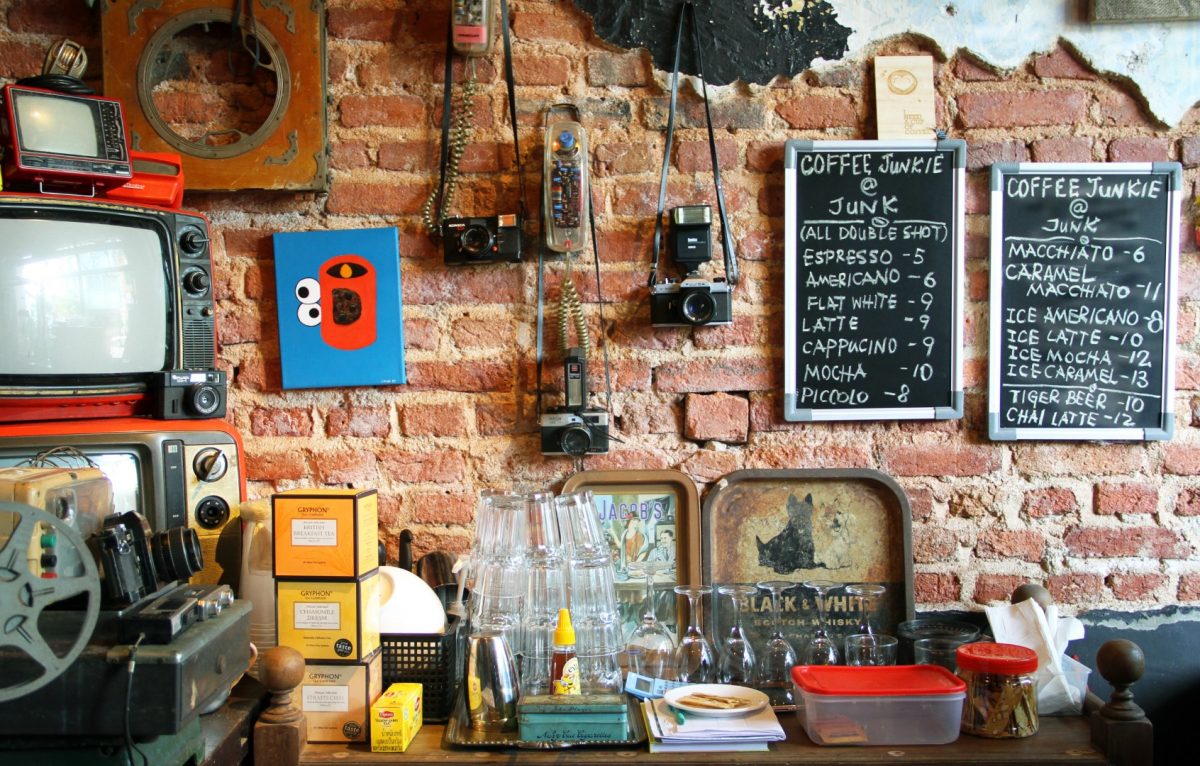 Discovering George Town
There are alternatives apart from walking with a free, hop-on bus that stops at several locations in George Town is a great way to get oriented in air-conditioned comfort on buses that depart from Pengkalan Weld, though the various restrictions during the pandemic have wreaked a bit of havoc on regular schedules.
Parts of downtown George Town are now car-free on Sundays from 7am to 1pm. Bicycle hire is booming and there are also metrobikes available from stands located around the heritage precinct. Alternatively, hire a trishaw for a slow meander through the streets and some lively patter from the trishaw-rider.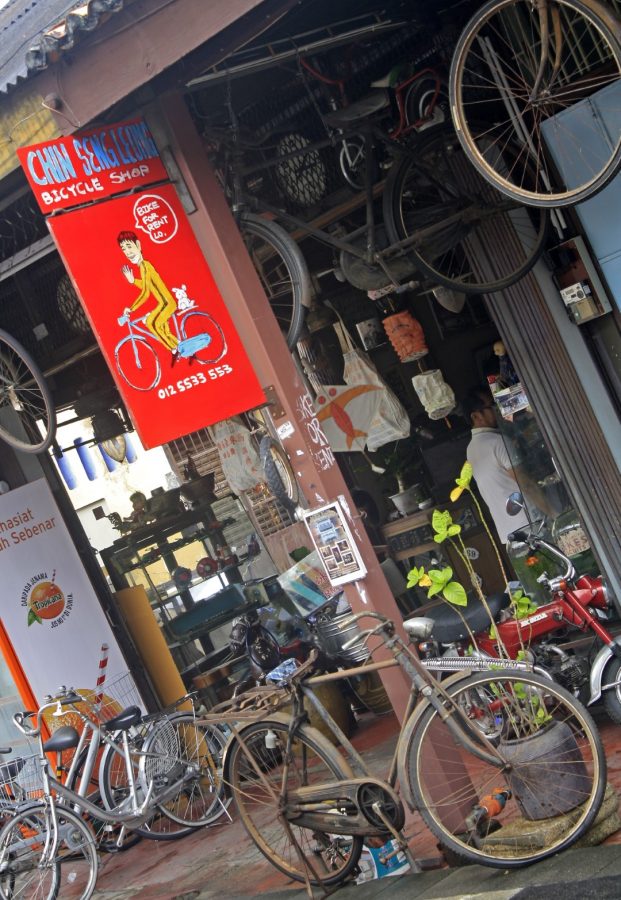 Grand to Quirky Accommodation
Penang's rejuvenation has witnessed the opening of many new hotels with the most stylish being renovations and conversions of shophouses into boutique properties. Landmark heritage conversions to hotels include The Edison, Hotel Penaga, Yeng Keng Hotel, and Cheong Fatt Tze Mansion.
Penang's Eastern and Oriental Hotel (E&O) is Malaysia's only grand heritage hotel, once being an essential stop for seafaring travellers on Asia's 'grand tour', the E&O continues a tradition of hospitality that dates back to 1885. The hotel was built by the three Sarkies Brothers who hailed from Armenia, and who were responsible for opening Singapore's Raffles and The Strand in Rangoon (now Yangon).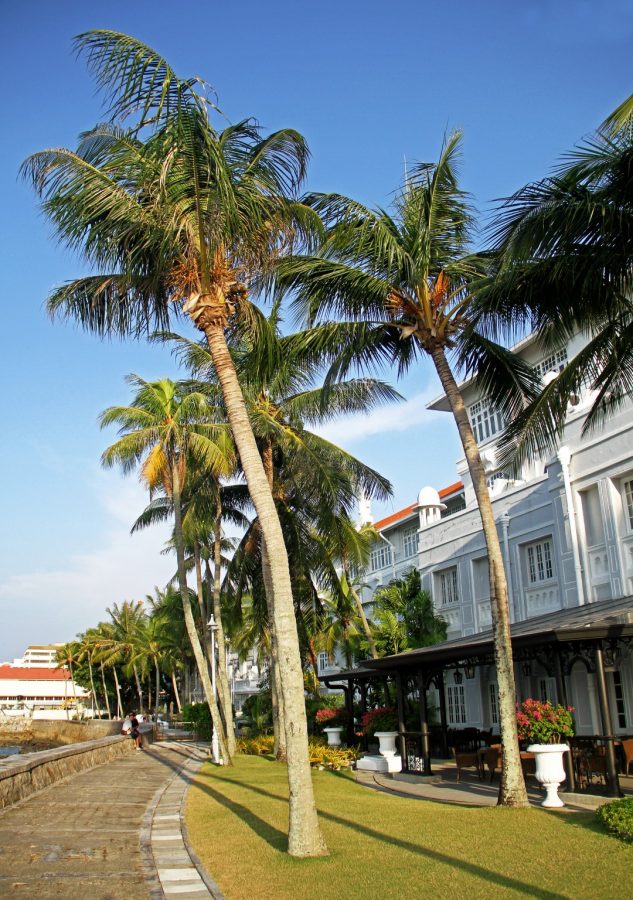 Despite several renovations, including the incorporation of modern conveniences and upgrades, parts of the hotel retain much of the grand charm of the original edifice.
---
"ExpatGo welcomes and encourages comments, input, and divergent opinions. However, we kindly request that you use suitable language in your comments, and refrain from any sort of personal attack, hate speech, or disparaging rhetoric. Comments not in line with this are subject to removal from the site. "
Comments