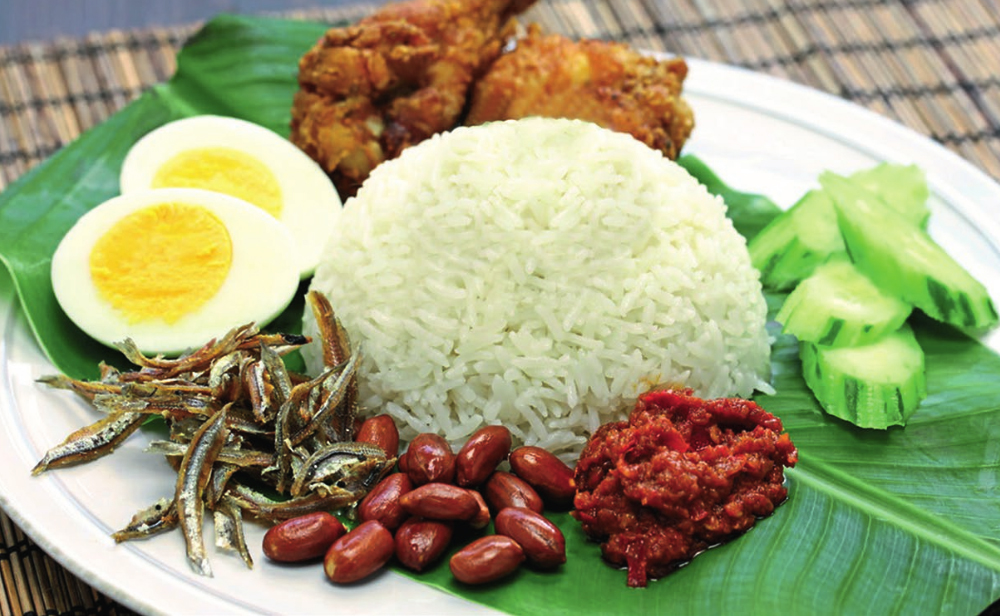 In such a multicultural country, it's not easy to define Malaysian cuisine. Malaysia's three main ethnic groups have all retained their traditional flavours and they're well-represented here. Why not try them all and find your own favourites?
MALAY CUISINE
The Malays have a distinct cuisine, with ingredients such as coconuts, herbs, and spices, often strongly influenced by Thai and Indian cuisine. Most traditional Malay food varies from state to state, even the everpopular satay (skewered sliced pieces of chicken, lamb, or beef cooked over hot coals and eaten dipped with a sweet peanut sauce) varies from one state to another.

Rice is always eaten with lauk (a curry or sauce), quite often cooked in coconut milk. The preparation of Malay food involves the blending of shallots, garlic, and chillies, which are pounded and fried, then mixed with dry spices such as coriander, cumin, star anise, cloves, cinnamon, and cardamom. A popular Malay dish is nasi lemak (steamed rice cooked in coconut milk, served wrapped in a banana leaf with anchovies, a hard-boiled egg, cucumber, and toasted peanuts). This dish is often eaten for breakfast. Malay curry differs from Indian; it has the slightly tangy flavour of various herbs such as lemongrass, lime leaves, and coriander. A spread of Malay food must include sambal belacan, which is a dried shrimp paste, ground with fresh chillies. Beef rendang is also a Malay favourite. Cubes of beef are cooked in a thick gravy of coconut cream and spices, and served with lemang (glutinous rice cooked in bamboo).

Variations of noodles in sauces are another Malay specialty, adopted from the Chinese. Mee rebus (yellow noodles in a lightly spiced sauce of sweet potato, usually topped with a hard-boiled egg and green chillies); mee soto (yellow noodles with bean sprouts served in chicken stock and topped with chicken meat); and another favourite, is the hot and spicy laksa, in which rice noodles are served in spicy coconut milk with chicken and eggs.

Malay desserts are sweet and tasty, such as ais kacang (also called "ABC") – a mountain of ice shavings made colourful by red and green syrup and evaporated milk, which sits atop a filling of red beans, jelly, and sweet corn. Another is the cendol (ice shavings mixed with coconut milk, red beans, and brown sugar syrup). The best time to sample authentic Malay food is during the uniquely Malaysian custom of holding an open house during Hari Raya Puasa, which marks the end of Ramadan fasting. You can also sample Malay foods at hawker stalls, food courts, and Malay restaurants.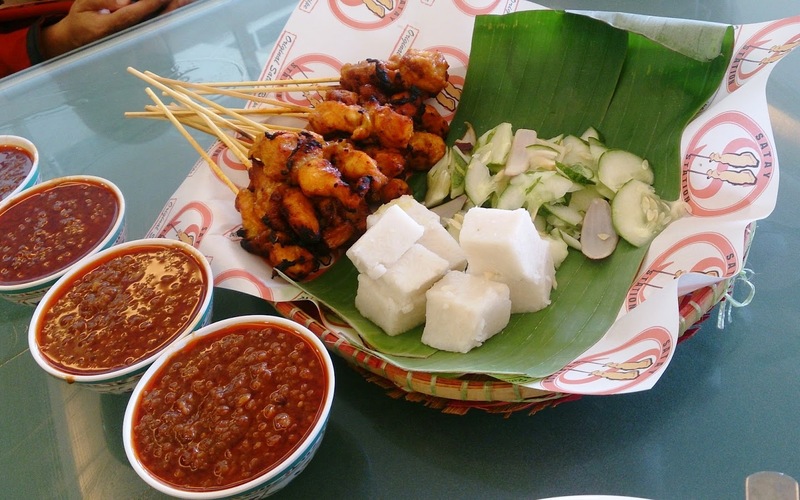 INDIAN FOOD
During the rubber boom of colonial Malaya, various ethnic Indian groups arrived: Tamils, Malayalees, Punjabis, Bengalis, Sri Lankans – who each added their own characteristic cooking styles to the melting pot. Today, Indian food is found at hawker stalls and restaurants all over the country. The preparation of some ubiquitous favourites, roti canai and teh tarik, is not to be missed. Prepared dough for the roti canai is slapped upon the counter and spread out, then twirled high up above the cook's head and brought down back again with flourish, over and over until the cook is satisfied. The bread is then grilled with oil and served hot with lentils and curries for dipping. Preparing teh tarik ("pulled tea") is similarly a sight to behold – brewed tea with sweetened condensed milk is poured (or "pulled") from one glass to another to mix and cool it.

The basis of a lot of Indian food is a blend of spices known as garam masala, which includes black pepper, cumin, cinnamon, cardamom, cloves, nutmeg, and coriander. These are then added to a wet base of shallots, ginger, garlic, and any amount of fresh chillies.

The three main types of Indian food in Malaysia are North Indian, South Indian, and Indian Muslim. South Indian food is hot and spicy, and traditionally served on banana leaves. A typical banana leaf meal is rice with various condiments, vegetables, and meat or fish.

The traditional way to eat the entire meal is with your fingers. Tosai is another unique creation of flour with coconut milk and pan-fried on a hot plate, served with chutney and lentils. North Indian food has rich creamy sauces, and perhaps its most notable dish is Tandoori chicken cooked in a claypot oven.

A typical curry is cooked in yogurt with dried fruits and nuts. Bread is often served instead of rice, with many different types baked in a claypot oven or pan-grilled, including naan and chapatti. North Indian fine dining is now popular in many parts of the country, particularly the large cities.

Indian Muslim food is a mix of Indian and Malay cooking. There are sweet and spicy dishes such as rojak, or pure hot and spicy dishes such as mee rebus. Roti canai is also an Indian Muslim speciality, and a Malaysian favourite.
CHINESE FOOD
Malaysia truly became a melting point of cultures with the arrival of immigrants from all over China, including the Hokkiens, Hakkas, Teochews, Foo Chows, and the Hainanese, whose cuisines blended well with the already-existing potpourri.

The most popular Chinese food in Malaysia is Cantonese. A Chinese culinary experience can be anything from a roadside stall for a simple bowl of noodles to a 10-course banquet at a sophisticated restaurant. Rice noodles come in various shapes and can be soaked in a fine coconut milk sauce, soya sauce, or drowned in a combination of prawn or chicken stock. Noodles can also be fried in a variety of ways and ingredients. Char kuey teow is a very popular meal of flat noodles with loads of garlic, bits of prawns, fish cake, bean sprouts, chives, and an egg. Many Chinese coffee shops have stalls serving noodles (served dry, with soup, or fried); chap fan (rice with a choice of different dishes); and yong tau foo (fish cakes stuffed in okra or other vegetables).

Chinese banquets are a culinary adventure. Hot and cold hors d'oeuvres ("Four Seasons") are normal starters, followed by a soup course. The banquet can continue with Peking duck, suckling pig, abalone, and fish. Dessert is normally fresh fruits or Chinese dumplings. Less popular than Cantonese are the cuisines from the North and the West of China – Sichuan, Shanghai, and Peking. Sichuan is the fiery food of China, where pepper and chili really get into the act. Where Cantonese foods are delicate and understated, Sichuan foods have strong and dramatic flavours.

On a gastronomic tour of Malaysian Chinese cuisine, a Sunday brunch of dim sum should not be missed. A fixture in Cantonese dining, dim sum or (yum cha) is a tea-centred meal featuring snacks and dumplings that come in bamboo tiffins in a large steamer. Some dim sum delicacies are fried or baked, and many are served with a sauce. Be sure to try the siew mai (prawns and pork sausage) and har gow (prawn dumplings).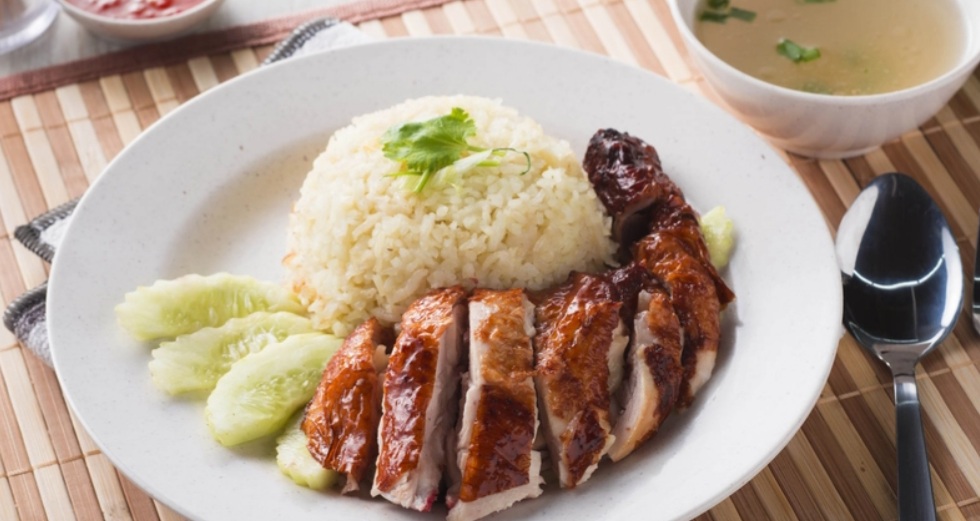 NYONYA FOOD
Nyonya (or Peranakan) cuisine is an amalgamation of Chinese and Malay dishes most prominent in Penang, Malacca, and Singapore.

Many traditional Chinese ingredients and Malay spices and herbs are used, but Nyonya cuisine is eclectically seasoned and has a taste uniquely its own. Malacca Nyonya food is generally sweeter, richer in coconut milk, and includes more Malay spices like coriander and cumin. Meanwhile, the Penang Nyonya style of cooking drew inspiration from Thai cuisine, including a preference for sour food, hot chillies, fragrant herbs, and belacan, the pungent prawn paste.
---
"ExpatGo welcomes and encourages comments, input, and divergent opinions. However, we kindly request that you use suitable language in your comments, and refrain from any sort of personal attack, hate speech, or disparaging rhetoric. Comments not in line with this are subject to removal from the site. "
Comments