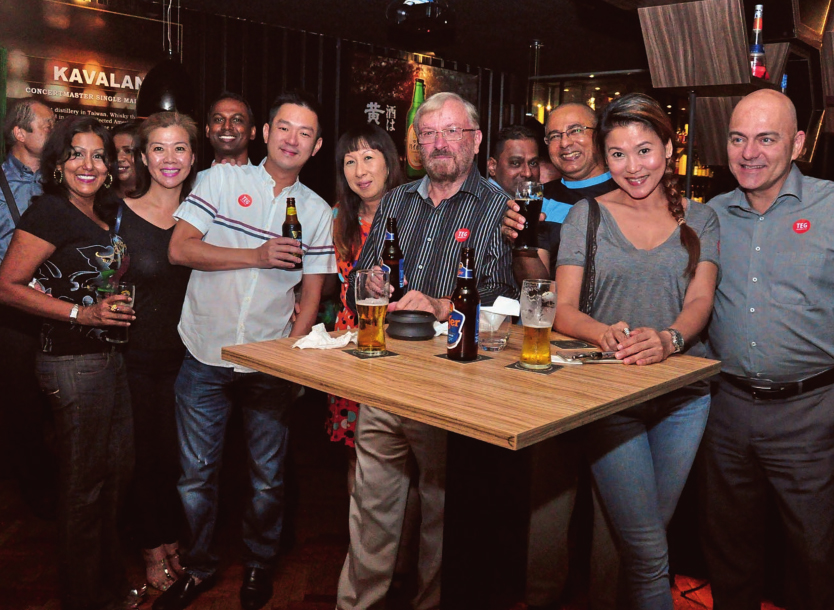 In Malaysia, expats come and go with steady regularity, so there's always a new crop of transplants in town. Here, we outline just some of the basics that will help new expats hit the ground running.
So you've bid farewell to family and friends in your homeland, made accommodation arrangements, packed your bags, and endured the journey here. You're ready to live life as an expat in the multicultural, tropical country of Malaysia… but now what?

When you've just arrived in a new country, the list of things to do can indeed be daunting, and you might not know quite where to begin. Language barriers and culture differences can prevent you from getting the information you need, especially at the beginning. Here's a brief guide on some important things you'll need to know in order to make your transition a little smoother.
COST OF LIVING
When it comes to the cost of living in Malaysia, you'll find it's noticeably cheaper than most Western countries and even some other Asian countries such as Hong Kong, Singapore, and Japan. Housing, transportation, food, holiday expenses, medical expenses, clothes, recreation, and entertainment are some of the things that expats find reasonably priced here. Some home furnishings in Malaysia are also affordable, especially locally manufactured products. (Imported or high-quality furniture of course comes at a price!) You can find local and imported furniture in all the major shopping malls. There are also vast IKEA stores in Mutiara Damansara and Cheras, if don't mind self-assembly (and braving the crowds there if you dare go on a weekend or holiday).

However, certain things like organic foods, liquor, cars, dairy products, and international school fees tend to be higher in price here, but expats usually find those costs manageable on their salaries. Some islands (namely Langkawi, Labuan, and Tioman) are duty-free, meaning the liquor and cigarettes you buy there are exempt from the tax that is heavily imposed on these items elsewhere in Malaysia, but there are limits to how many items you can bring back to the mainland at any one time.

The prices of groceries and household items are fairly reasonable, if you shop at hypermarkets such as Giant, Mydin, or Tesco, and keep an eye out for promotions. Other supermarkets such as Ben's, Village Grocer, Mercato, and Jaya Grocer typically stock more imported goods and are a bit more expat-friendly in the early stages.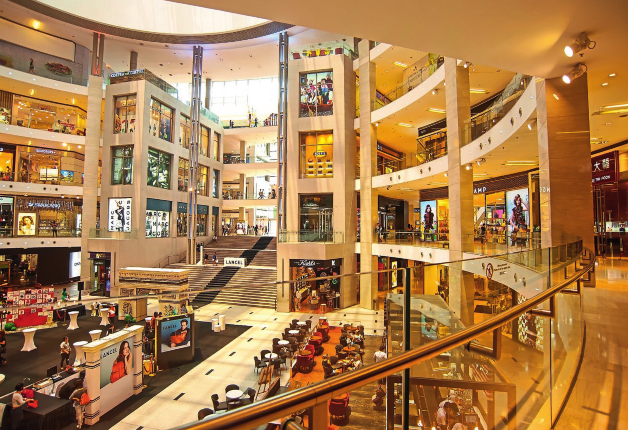 To get a real feel for Malaysia, you can also frequent local markets or pasar malam (night market) for local produce. Local food spots such as hawker stalls, kopitiams, and mamaks (food establishments run by Indian Muslims) are inexpensive and tasty.

If you're in need of domestic help, maids from both Indonesia and the Philippines are authorized to work in Malaysia, with the latter usually costing about double that of the former. Fuel costs around RM2.00 to RM2.10 per litre, and while the price does fluctuate at times, Malaysia still has some of the lowest fuel prices in the region. Electricity bills can be high if you utilise the air-conditioning a lot, but you won't ever have to worry about heating costs, and if you manage the air-con controls, energy bills are very affordable. Water bills in Malaysia, meanwhile, are typically downright cheap.

BANKING
The banking system in Malaysia is fairly advanced, and most banks offer premier banking services for customers whose accounts have sizeable balances. Malaysia has a large number of banks to choose from, both local and international. Some local/regional banks include Maybank and CIMB. Some international banks in Malaysia include Citibank, HSBC, OCBC, Royal Bank of Scotland, UOB, and Standard Chartered Bank.

In population-dense areas, going to the bank can be an arduous chore due to traffic, parking, and long waiting lines, but most of the time your transactions can be done via telephone or online banking, such as transferring money and bill payments. In order to open a bank account, you may need to be referred to someone, but this is usually handled by your employer. Most banks will require a valid working permit in order to open an account for expats. Most major banks have ATMs where you can also deposit cheques and cash, pay bills, and transfer money, besides withdrawals, but it's preferable you get this done during the daytime as they can sometimes be shut down after midnight due to safety issues.

Credit cards and charge cards are widely used in Malaysia, though the former is much preferred due to convenience and wider acceptance. It is possible to apply for a local credit card, billed in Malaysian Ringgit, but some issuers are reluctant to give them to expats. To apply, you'll usually need supporting documents such as photocopies of your passport and work permit, pay slips, and returned income tax statements. Therefore, if you already own a credit card from your home country, you may want to consider keeping it, as long as you are in a position to make the payments in the foreign currency. Nearly all major shopping outlets, hotels, and more upmarket restaurants accept Visa, MasterCard, and American Express.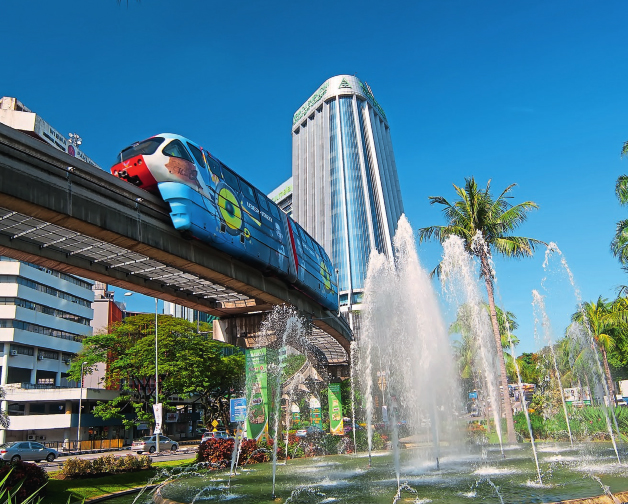 TRANSPORTATION
Outside of the major cities, driving in Malaysia can be enjoyable, due to the good weather all year round, tropical sceneries, coastal stretches, and vibrant cities. The network of highways is impressive and it's not usually difficult to find your way around, especially using GPS. However, bear in mind that traffic congestion is common, especially in cities, and due to near constant construction, it can be a pain.

If it's convenient, the LRT, MRT, and monorail are worthy ways of commuting to avoid the traffic. If you choose to drive, make sure you're well aware of local road signs, rules, laws, and regulations, and always strive to be safe behind the wheel. An updated GPS receiver or a smartphone running Waze or Google Maps can be a driver's best friend here.
TELECOMMUNICATIONS
Mobile phones, or handphones, are easily obtainable. The GSM service is extensive and reliable, and competition between providers has made voice calls, SMS messaging, data plans, and other services quite economical. Malaysia fully supports the 4G LTE protocol, with 5G already being tested locally. All service providers offer both pre-paid and post-paid accounts.
As post-paid services are subject to the same deposit as landlines, most expats choose the pre-paid route. Pre-paid service means you pay for calls and messages as you go. When your account runs low, you can top up by buying a reload card from your service provider. Reload cards are available at most convenience stores, petrol stations, or even through your banking system. Some banks facilitate easy topping up through their apps, so you can do this right from your smartphone. Before choosing a service provider, visit the company's website to see its coverage area, and ask around about the merits of each.

One of the first creature comforts some expats look for is a home telephone line, though fewer need it these days. Telekom Malaysia (TM) is the national phone company, and service is generally reliable. To get a TM line, you must first visit the nearest TM office and fill out an application; your landlord can assist with this. Expats arrive in and leave Malaysia frequently, and in the past there have been problems with some expats defaulting on their outstanding telephone bill. As a result, foreigners are either required to pay a hefty RM1,000+ deposit, or have a local Malaysian co-sign their application.

Your phone bill can be paid via online banking, or at one of many post offices and TM stores. Refer to your phone bill to find out more. These days, of course, many expats (and locals) are electing to forego the landline completely, as mobile service is extensive and robust. Some internet providers also include a VoIP home telephone with their packages. When it comes to Internet service, Malaysia's infrastructure has grown rapidly in recent years, and compared to other countries in the region, it's quite advanced.

Wi-Fi access is available in most cafés, hotels, restaurants, and sometimes even shopping malls. If you are at a café and it doesn't offer open Wi-Fi access, you can always ask for the password, and they will usually happily oblige. For home connectivity, TM's Unifi and TIME are two of the most popular services for speedy service. Check with your neighbours and compare prices to see which one has availability in your area and which is better suited to your needs. Fibre optics allow blazing fast speeds, though usually available only for condo developments in cities.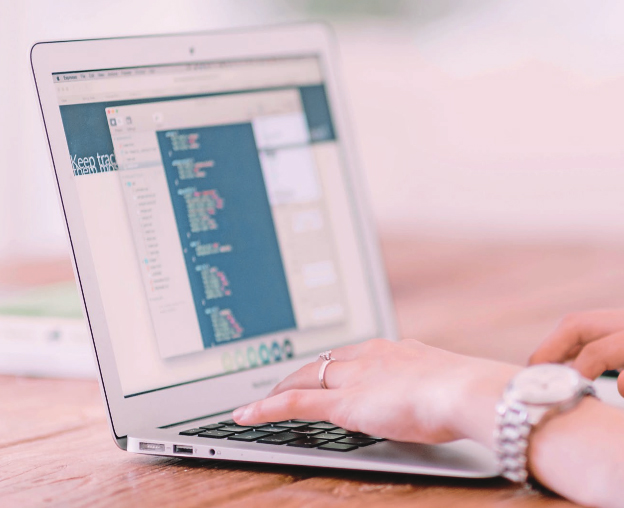 INSURANCE
Making sure you have good insurance coverage is common sense. Employees of major companies will be given some insurance coverage, but it is worth finding out exactly what is covered. If you already have insurance in your home country, make sure it covers you while you're an expat in Malaysia (and also be sure to keep your payments up to date). The insurance industry is highly regulated in Malaysia so often the rates are relatively fixed.

This is the case with car insurance, although the speed at which companies settle claims can vary greatly. However, some inclusions and exclusions are worth noting. As in many other countries, insurance sales people are less likely to explain the various exclusions, so it's best to do your research before deciding on a policy and to ask plenty of questions. Some important insurance worth considering are life, car, medical, household, personal liability, and domestic help.
HOUSING
Malaysia offers a wide range of property types and locations for expats of all requirements, whether you are looking for a short-term rental or long term investment. Of course, most working expats will choose to rent a home, as their contracts are usually only for a few years at most.

When you find a place to rent, the normal procedure is to pay two months' rent as a security deposit. Oftentimes, a deposit of half the monthly rent is collected for utilities deposit, though one wonders why this is, as the electricity bills seldom correspond to the rental rate. The customary deposits equalling 2.5 months of the rent mean that, for pricier rental units, the deposit can be quite significant.

When choosing a place to live, consider the travelling distance to your place of work, as traffic can be a problem. If you don't own or plan on buying a car, check access to public transportation and the availability of taxis. A few test runs at different times of day are always a good idea, as you may find that a particular route is longer or shorter than it seems depending on traffic and road conditions.
HEALTHCARE
Visitors from around the world come here for treatments ranging from critical medical treatment to preventative and cosmetic care at Malaysia's modern healthcare facilities. Medical expertise in Malaysia is on a par with that of developed countries and most private hospitals in the country have international standards of quality. All private medical centres are approved and licensed by the Ministry of Health and are required to maintain stringent standards of care.

Medical services and healthcare facilities are available at excellent prices, particularly when compared to those in countries of the same standard, including the US and UK. Most hospitals and larger healthcare facilities are staffed by highly qualified and experienced English-speaking medical professionals, many with extensive international qualifications. They are supported by an equally efficient group of English-speaking nurses and paramedic staff.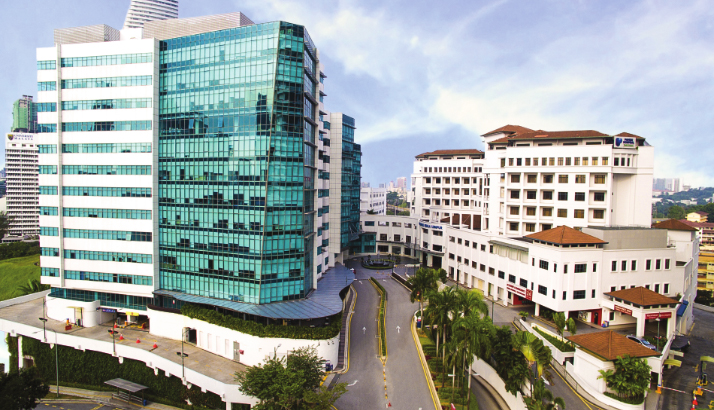 It is common for locals and foreigners alike to visit clinics instead of hospitals if they need medical assistance for non-urgent services such as the flu, stomach problems, blood tests, and so forth. These clinics are mainly privately run, available in abundance, and in easily accessible places such as shopping malls and shoplots. However, you may need to check if the cost is covered by your insurance, if you're not going to pay out-of-pocket. You can also get your medication from these clinics.
MEETING NEW PEOPLE
One of Malaysia's strong points is the friendliness in the culture. However, when you're new to the country, it may be difficult to build a network of friends. To get started on getting to know the locals, be as open as possible to new experiences. Go out, talk to people, smile, and be friendly. Accept invitations from neighbours, colleagues, and new acquaintances. Let the locals be your guide, by allowing them to take you to try new restaurants, expose you to festivals, or teach you something new. Take up a new interest, and you might meet some interesting people along the way. Also, consider contacting your local expat association to meet fellow people from your homeland, who can help you adjust, and sign up for an expat magazine (like this one) to keep you updated on events and information targeted specifically to the expat community. Most expats in Malaysia are friendly and more than willing to help out their fellow foreigners as they're getting settled into their new home.
---
"ExpatGo welcomes and encourages comments, input, and divergent opinions. However, we kindly request that you use suitable language in your comments, and refrain from any sort of personal attack, hate speech, or disparaging rhetoric. Comments not in line with this are subject to removal from the site. "
Comments