Following four years marked by chaos, divisiveness, and ineptitude, a new era has at last dawned in the United States.
Under a crisp, sunny January sky in Washington DC, exactly two weeks after an insurrectionist riot at the US Capitol, Inauguration Day finally arrived at the very same place, and, to great relief, went smoothly and safely. On January 20, 2021, as the country's 46th president, Joseph R. Biden Jr, was sworn in by Supreme Court Chief Justice John Roberts, it seemed to signal a return to sanity, to normalcy, to decency.
After four tumultuous, exhausting years of Donald Trump, it was a moment that for many – in the US and around the world – couldn't come soon enough.
The European Union's top-ranking politician, Ursula von der Leyen, said that "after four long years, Europe has a friend in the White House," adding in a speech that she gave in Brussels that the inauguration stood as "a demonstration of the resilience of American democracy."
Spain's Prime Minister, Pedro Sánchez, meanwhile, did not pull his punches as he lauded the victory of democracy over America's far-right fringes, saying, "Five years ago, we thought Trump was a bad joke, but five years later we realised he jeopardised nothing less than the world's most powerful democracy."
German President Frank-Walter Steinmeier echoed this sentiment as he said he was "greatly relieved" at the transfer of power to a new American president and suggested that many of his fellow countrymen felt the same way. He also delivered a warning: "Despite all the joy we feel today, we must not forget that even the most powerful democracy in the world has been seduced by populism. We must work resolutely to counter polarization, protect and strengthen the public square in our democracies, and shape our policies on the basis of reason and facts."
Back in the US capital, the proceedings served up some truly historic moments – beyond that of Joe Biden, at 78, being the oldest person to ever be sworn in as a US president! Among the more notable observations was Trump's absence. He had left Washington hours earlier, flying to his residence in Florida and churlishly upending the long tradition of one president attending the inauguration of his successor, a clear showcase of the peaceful transfer of power in a healthy democracy.
Though Trump was not present, however, three former presidents – Clinton, Bush, and Obama – were. The bipartisan trio also released a joint video honouring Biden as the new US leader and praising the strength, resilience, and integrity of America's institutions.
From the 20th century onward, only one other sitting president had not been present at his successor's inauguration: Richard Nixon, who had resigned in disgrace. Trump didn't resign, but he certainly didn't leave triumphantly, having exited the nation's capital as a pariah. His place in history as America's worst president has been all but cemented by his behaviour – in both word and deed – in the two months following the election.
On a more positive note, perhaps the most inspiring history-making moment from January 20 was Kamala Harris taking her oath of office as she was sworn in as the first woman to hold the vice presidency in America's long history. She is also the first Black woman in the role and first Asian-American, as well. Harris, the daughter of an Indian mother and a Jamaican father — both of whom were immigrants — broke through a near-insurmountable barrier in a political scene long dominated by White men. Some observers noted Biden's role in history, too, as he served on the same ticket with the first Black president – Barack Obama – and now serves on the same ticket with the first female vice president.
Harris, a 56-year-old California native, was sworn in by Supreme Court Justice Sonia Sotomayor, the first Latina on the nation's highest court, and instantly made history. The United States has had 46 presidents (including Biden) and 48 vice presidents, and until Harris took her oath as the 49th vice president, every one of them had been a man. The event was an emotional and cathartic one for many across the country, surely a testament to the continuing struggle of women everywhere. "In tears watching this extraordinary moment for women in the US and the world," Oprah Winfrey said in a tweet.
Breaking barriers is nothing new for Kamala Harris, however, whose political career has included many such moments, such as serving as California's first Black female attorney general and being only the second Black woman elected to the US Senate. Now, she holds the highest elected office by any woman in American history. In a short video she released on Twitter, Harris recounted her own personal journey, giving praise and credit to "the women who came before me."
Another soaring moment during the ceremony came courtesy of 22-year-old Amanda Gorman, America's first National Youth Poet Laureate. While eclectic stars like Jennifer Lopez, Lady Gaga, and Garth Brooks made headlines, it was the poise and youth of Gorman and the impassioned recitation of her poem that stole the show.
Though she has been writing poetry since childhood, Gorman had to overcome a fear of speaking due to a speech impediment. If her inspiring performance at the inauguration was any indication, she's put any uneasiness well to the side. The youngest-ever poet to read at an inauguration, the Los Angeles native wowed the assembled dignitaries and attendees with her delivery of "The Hill We Climb," her powerful poem calling for strength and unity as America enters a new era.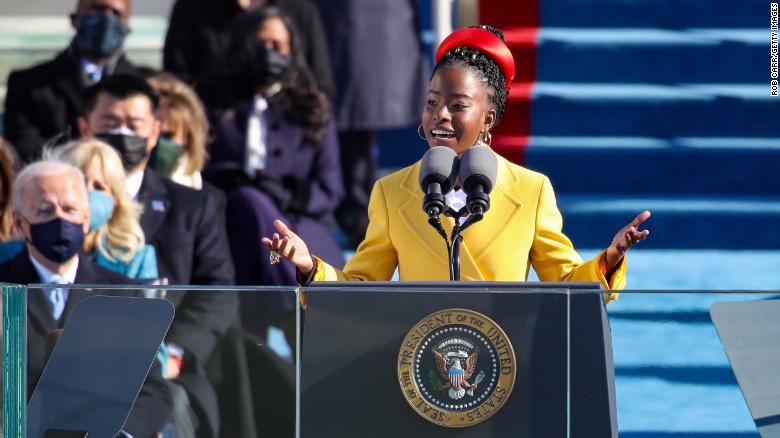 And that new era began immediately following President Biden's swearing-in ceremony. In a flurry of 17 executive orders signed in the opening hours of the new administration, Biden reversed course on a large number of Trump policies, including rejoining the Paris Climate Accord, stopping America's withdrawal from the World Health Organization, cancelling the highly controversial Keystone XL pipeline project, reversing Trump's "Muslim ban," and halting construction of the border wall. Biden also signed EOs stopping the Trump administration's harshest immigration policies and is even requiring all executive branch employees to sign an ethics pledge.
It is indeed a new day for America and for the world. With any luck, we can all look forward to four years of relative boredom from the Oval Office (and a sharp turn away from governing by tweet). As one political correspondent put it, "Decency has returned to the White House."
In his inaugural address, President Biden called for a moment of silence to recognise and mourn the over 400,000 American lives lost to the raging pandemic, a simple acknowledgement that had not once been made by the previous administration.
"I would like to ask you to join me in a moment of silent prayer to remember all those we lost this past year to the pandemic. To those 400,000 fellow Americans – mothers and fathers, husbands and wives, sons and daughters, friends, neighbours, and co-workers – we will honour them by becoming the people and nation we know we can and should be."
Biden also spoke of the recent assault on the Capitol and the importance of truth over lies as he soberly noted the very real challenges that lie ahead.
"I know the forces that divide us are deep and they are real. But I also know they are not new. Our history has been a constant struggle between the American ideal that we are all created equal and the harsh, ugly reality that racism, nativism, fear, demonization have long torn us apart," Biden said. "This is our historic moment of crisis and challenge, and unity is the path forward and we must meet this moment as the United States of America.
"The will of the people has been heard, and the will of the people has been heeded. We've learned again that democracy is precious and democracy is fragile. At this hour, my friends, democracy has prevailed," Biden declared in his speech. "This is America's day. This is democracy's day. A day of history and hope, of renewal and resolve."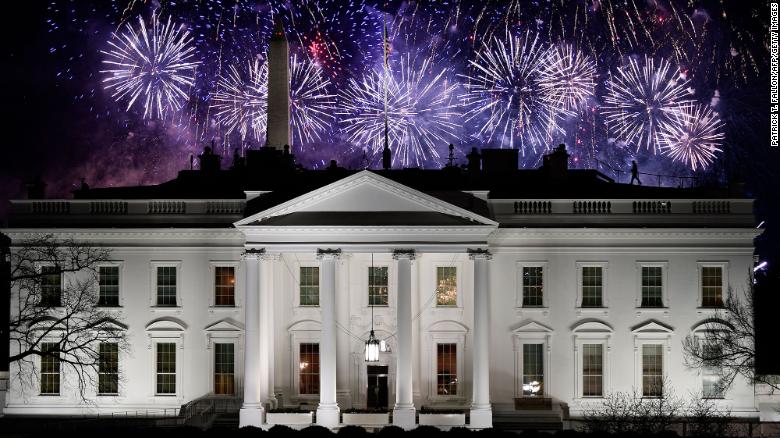 ---
"ExpatGo welcomes and encourages comments, input, and divergent opinions. However, we kindly request that you use suitable language in your comments, and refrain from any sort of personal attack, hate speech, or disparaging rhetoric. Comments not in line with this are subject to removal from the site. "
Comments