How 'Hot Ones' Became One of YouTube's Hottest Hits!
It goes without saying that Malaysians generally pride themselves on having a considerably high tolerance for chilli heat. Many of us think the novelty of spicy food challenges is nothing more than mere child's play, so much so that we literally incorporate them into mass produced food products; think Samyang's popular range of extra spicy ramen, and McDonald's limited edition 3x extra spicy fried chicken. Sliced cili padi is a condiment staple in this country, our national dish has sambal in it, and even those who are not chilli lovers have a deep-seated respect for spicy food rather than an abhorrence to it.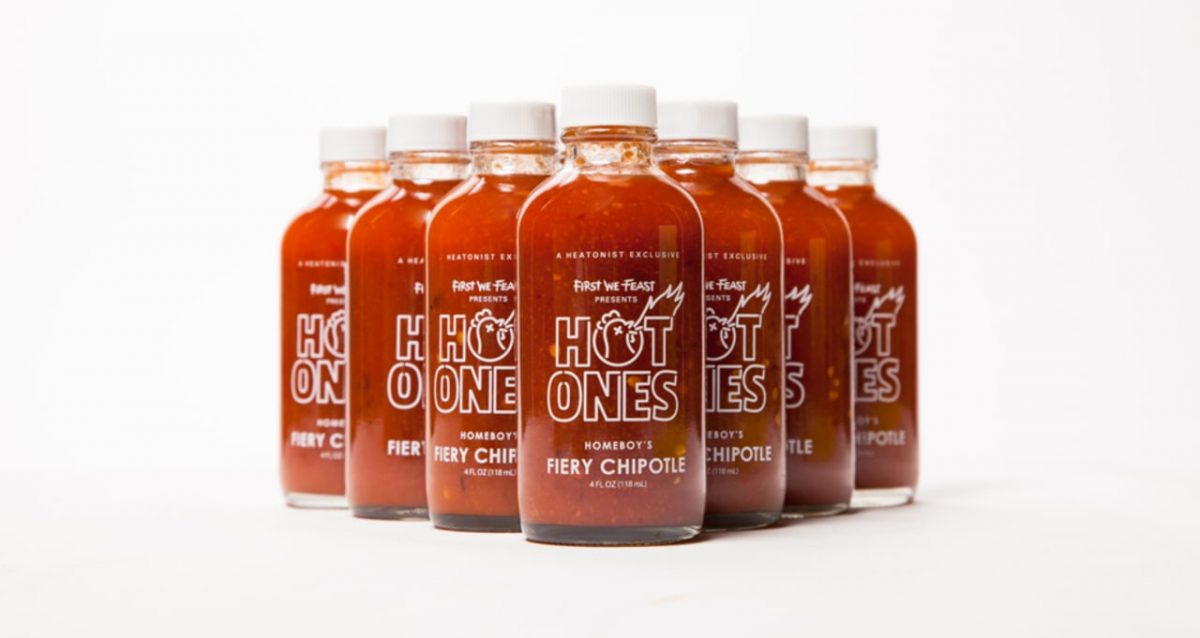 While many of us wouldn't bat an eye at eating something spicy and delicious every day, I have yet to see someone here turn it into an actual thriving career! In fact, I'm quite upset at myself for not having thought of that every time I watch an episode of 'Hot Ones.'
"It's the Show with Hot Questions, and Even Hotter Wings"
The importance of this astronomical hit YouTube series lies in the simplicity of its concept; how hot is too hot, and how far can one go with it? For those who aren't familiar with the cult following of 'Hot Ones,' the web series started five years ago during media's very challenging period of print to digital transitioning.
Complex Networks is an American media and entertainment company based in New York City that produced bi-monthly magazines. Although their print publication stopped indefinitely after a 14-year run, their online food and culture platform called First We Feast thrived on its own, eventually creating 'Hot Ones' that went on to become a highly-marketable show in its own right.
Hot Ones creator, Chris Schonberger revealed that he used to watch popular Brit variety show Popworld, where host Alexa Chung interviews musical celebrities while getting them to do laugh-inducing activities. He recalls how "they were almost making fun of the guests," and was taken with the idea of disrupting the usual boring format of celebrity interviews. The idea of "violently hot chicken wings" kept being repeated in brainstorming sessions until it became the entire premise of the show.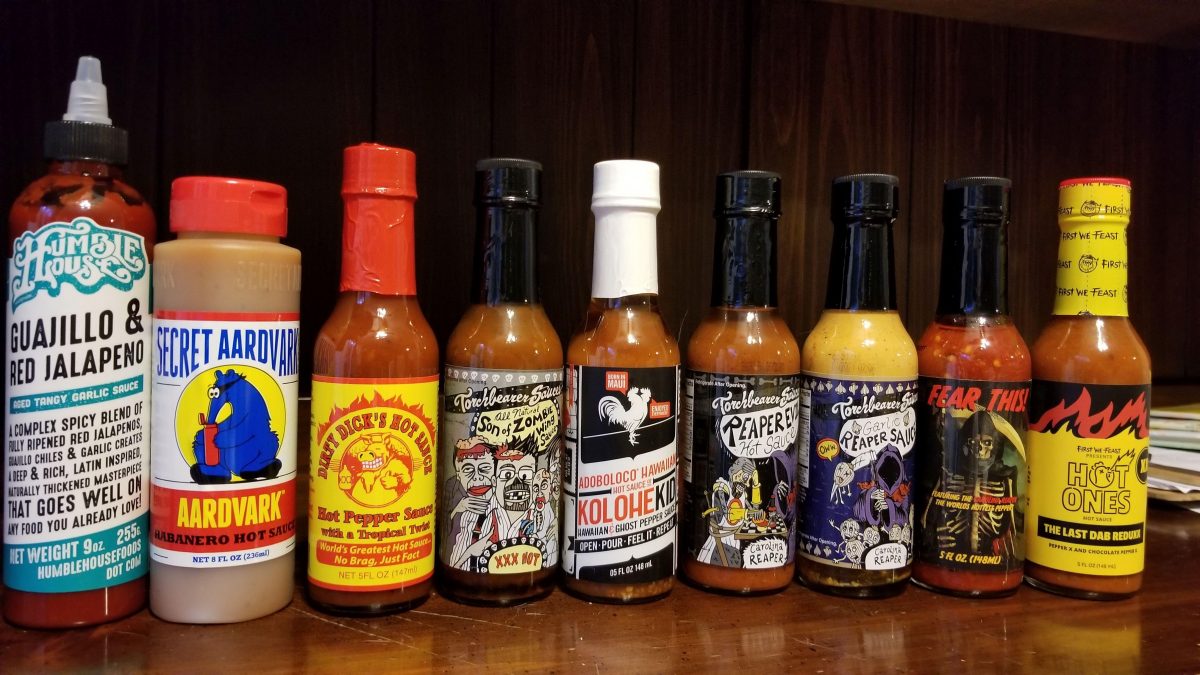 Known as the "hot sauce guy" during his college campus days, Schonberger came up with a straightforward and no-nonsense concept where celebrities would be interviewed while eating chicken wings doused in 10 different types of hot sauces with heat levels that ranged in gradient from mild to straight-up deadly. And no, they were not going to water anything down for anyone! Celebrities basically needed to keep up 'til the very end, or walk away with tails tucked and their photo on the show's infamous Wall of Shame.
And to prove that us mortals are rarely born without a deep and dark need to torture ourselves, celebrities started pouring in!
What's in a Sauce?
The bedrock of the 'Hot Ones' franchise of course lies in its hellacious line up of hot sauces that are changed up every season; there are 13 seasons in total to date. Show creator Chris Schonberger started collaborating with fellow New Yorker Noah Chaimberg, founder of hot sauce boutique Heatonist, to create sauces purely for the show. Just to select the 10 they will use for each season, the guys put themselves through tasting sessions sampling up to 30 sauces!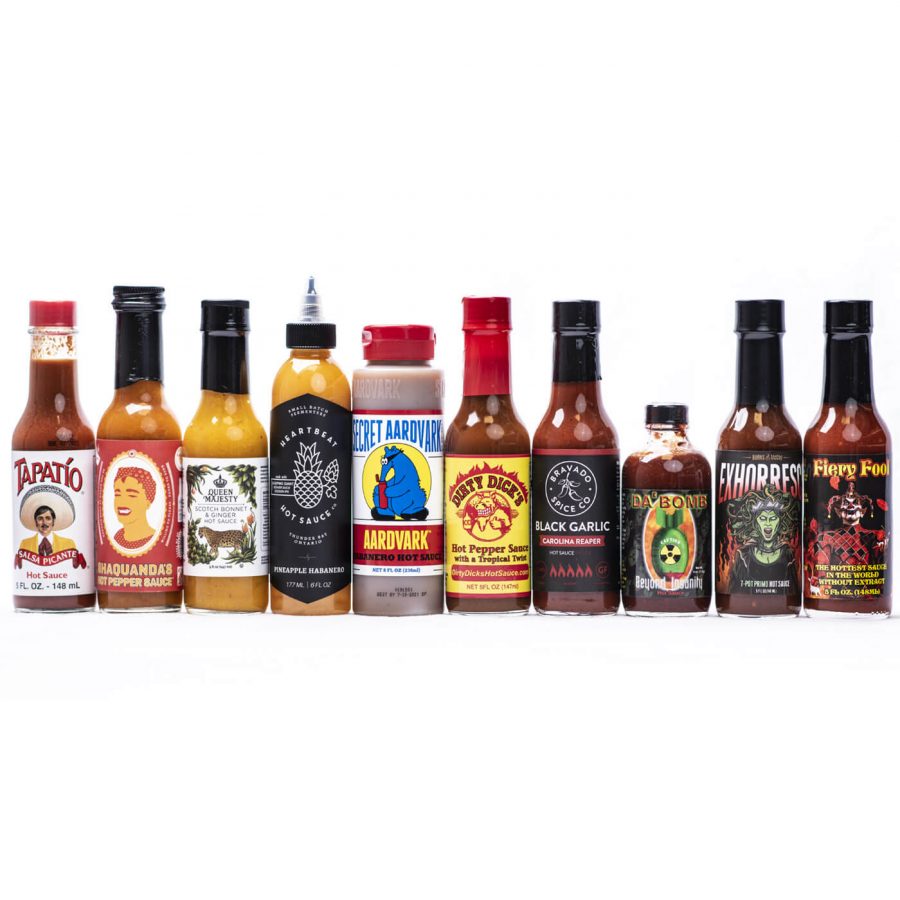 That is some next-level, mind-bending taste receptor capacity type phenomenon. In an interview with The Verge, both Schonberger and Chaimberg spoke about how exhaustive the whole process would be when each tasting session would take an hour or two, and it would take many meetings before decided on the final 10; every meeting would see them crying while taking notes.
In a brilliant move to have the success of the show not depend on ad revenue, sponsored posts, or volatile budgets, 'Hot Ones' has instead been making bank with their range of explosive sauces. Just two years ago, total sales of sauces amounted up to US$7 million! Their more famous of brain-melting sauces – The Last Dab – made with then world's hottest pepper the Carolina Reaper, became the fastest-selling hot sauce in history moving more than 10,000 bottles on its very first day on sale. It also has a Scoville unit rating of 2,000,000 +.
Let it be known, that even though we can knock back cili padi quite casually with our food, bird's eye chilli Scoville unit score is a minuscule 100,000 compared to the Reaper.
The Man with the Iron Stomach
Which brings us to the show's host, without whom 'Hot Ones' would not be the success story it is today: Sean Evans. Ultimately, 'Hot Ones' is a celebrity talk show disguised as a food show, but its miracle formula is made up in the average figure of this 34-year-old American. Sean Evans is without a doubt, one of the best interviewers I have ever come across.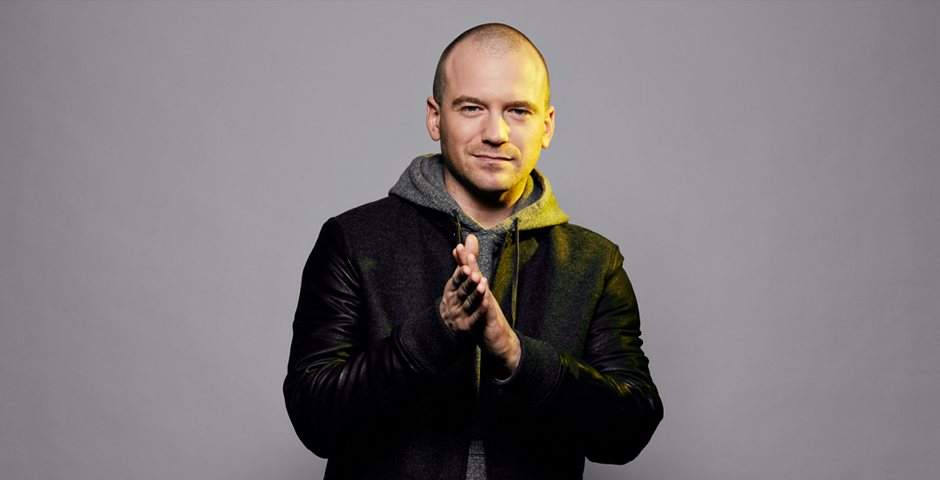 A three-person research team that also includes Sean himself, and his brother Gavin, spend a monumental amount of time researching each guest that gets booked on the show. Sean will sometimes spend anywhere from 12 to 24 hours consuming all video and audio footage of his interviewees just so he can catch the tiniest of breadcrumb facts. Most of the time, stars are physically taken aback with his proficiently acute and finely tailored questioning that somehow is never interrogatory. And he eats every wing (chicken or vegan) with all 10 sauces, with every single person, in every single episode. You cannot convince me he is not extraterrestrial.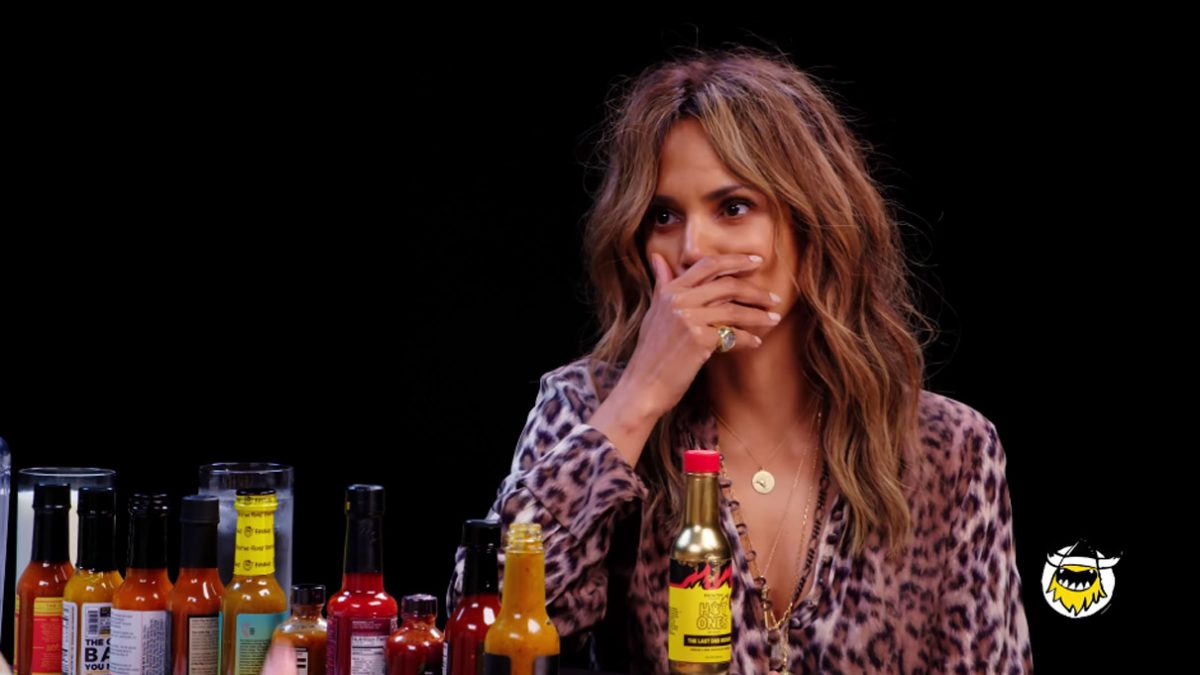 So far with 13 seasons under his belt and counting, Sean has seen them all. He's sat with Key & Peele, Kevin Hart, T-Pain, Post Malone, James Franco, Bryan Cranston, Ricky Gervais, Neil deGrasse Tyson, Seth Rogan, Taraji P. Henson, Michael B. Jordan, Charlize Theron, Natalie Portman, Idris Elba, Wiz Khalifa, Paul Rudd, Will Ferrel, even WWE legends The Undertaker and Steve Austin, just to name a few!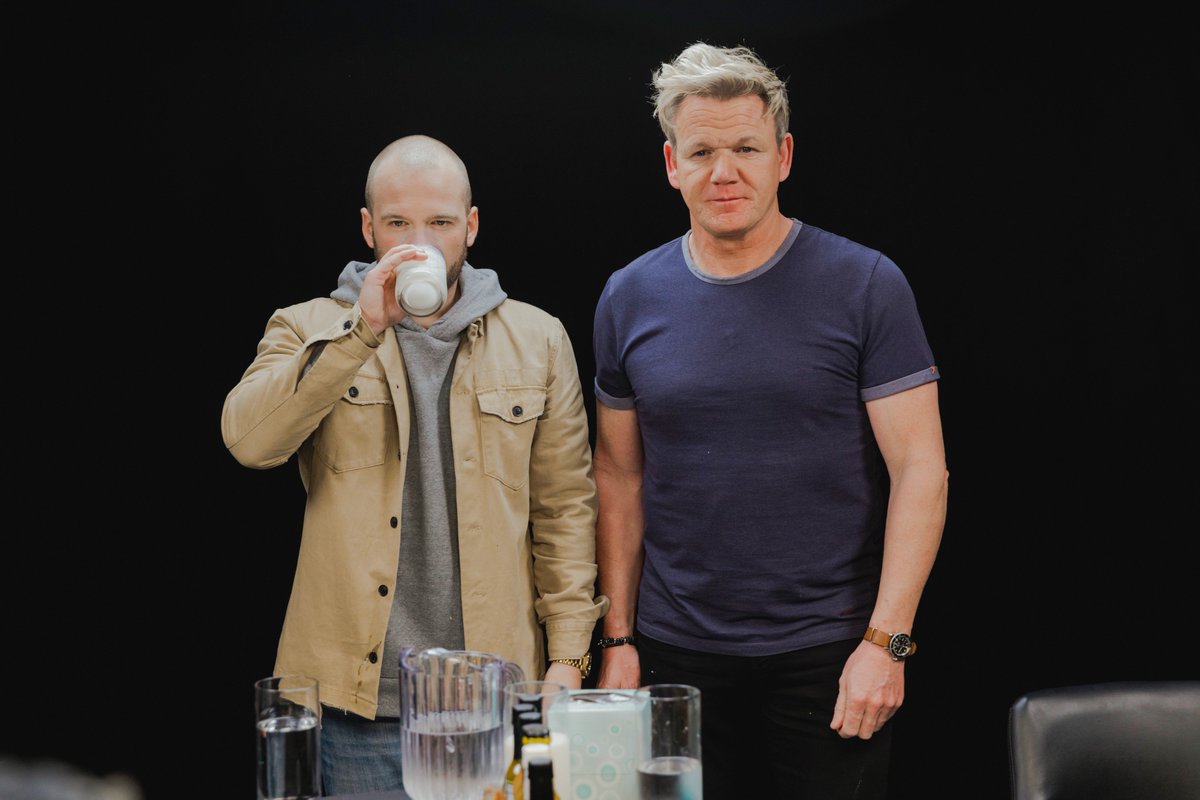 The one person he was most stoked to have on the show after trying to get him for years was Gordon Ramsay, who told him the only reason he decided to oblige was because his children were huge fans of Hot Ones and they begged him to do it. Spoiler: Ramsay storms off the set spouting profanities while burning in the mouth, but not before duly demonstrating to Sean how to make restaurant-worthy scrambled eggs.
As someone who does eat fairly spicy food most days, even I do not think I'm capable of ingesting intestine-obliterating hot sauced wings every week. Only legends do that.
Click here to view the First We Feast YouTube channel.
---
"ExpatGo welcomes and encourages comments, input, and divergent opinions. However, we kindly request that you use suitable language in your comments, and refrain from any sort of personal attack, hate speech, or disparaging rhetoric. Comments not in line with this are subject to removal from the site. "
Comments