Following criticism by UMNO's Youth Chief, the party's Johor Deputy Head piles on, says PN's ministers are of "questionable quality" with their focus on "clinging to power at any cost."
A recent UN Trade and Development report that Malaysia's foreign direct investment (FDI) plunged a staggering 68% in 2020 has ignited the flames of political criticism, and some in UMNO are pulling no punches in directing the blame at Perikatan Nasional (PN), the unelected and so-called 'backdoor government' that came to power as Mahathir's Pakatan Harapan (PH) alliance fractured early in 2020.
Since taking the reins of power, Prime Minister Muhyiddin Yassin's hold on the premiership has been tenuous at best. With the recent declaration of a widely criticised state of emergency – a move that suspends all elections and parliamentary sittings – and now the news of a precipitous drop-off in foreign investment in Malaysia, the political bickering has reached fresh new highs (or lows, depending on who you ask).
UMNO STEPS UP THE BLAME GAME
Following the news of the steep decline in Malaysia's FDI, UMNO's Youth Chief, Asyraf Wajdi Dusuki, pushed PN's Senior Economic Minister, Mohd Azmin Ali, to explain the 68% plunge, an alarming figure that far exceeded that of any other country in the region.
Asyraf said that the drop indicated investors had lost trust and confidence in Malaysia and opined that the lack of a clear economic policy was one reason, dating back to the change of government in 2018 following the seismic general election when Barisan Nasional and UMNO lost power for the first time since Malaysia's independence.
"An important indicator of sovereign risk is when contracts that are signed are changed when the government changes. Many incidents have contributed to an increase in sovereign risk in doing business in Malaysia since 2018," Asyraf stated, further citing the cancellation of a number of high-profile mega-projects as also contributing to the rout.
"All these incidents influenced the perception and sentiment of foreign investors towards Malaysia, causing our FDI value to decline. This would directly affect our unemployment rate, with many companies and factories shutting down or moving to neighbouring countries. UMNO Youth asks Azmin, as the senior minister for economy and international trade and industry minister, to immediately explain the government's action to manage our waning FDI."
'PN LEADERSHIP APPEARS TO BE CLUELESS'
A day later, adding further fuel to the fire, UMNO's Johor Deputy Head, Nur Jazlan Mohamed, blamed PN's lacklustre economic management, noting that other countries in the region hadn't suffered nearly as dramatic a plunge in FDI.
"The Perikatan Nasional government does not seem to be thinking outside the box when it comes to economic and financial planning for the future. We are losing investments and also potential investors," Nur Jazlan asserted.
"Obviously the quality of PN ministers is very questionable. If some of them are not up to mark, they should just quit and let more capable ones take over. We have many in UMNO who can do a much better job," he said in a statement to media outlet Free Malaysia Today.
Nur Jazlan, who is a chartered accountant and former deputy home minister, charged that the current government was "inept" and merely hiding behind the country's state of emergency.
Noting that the manufacturing sector is struggling as investors pull out or decline to sign on, he also pointed out that the country's agricultural and plantation sectors are facing a huge labour shortage, something likely exacerbated by the government's increasing hostility towards foreign workers.
"The availability of workers will eventually decide on the commodity prices," he explained, "not global demand. Despite that, all the relevant ministries seem to be clueless as to how to handle these challenges.
"We are under severe pressure on all fronts, but the current PN leadership appears to be clueless. And their focus seems to be on clinging to power at any cost, even if the rakyat suffers as a result," he said.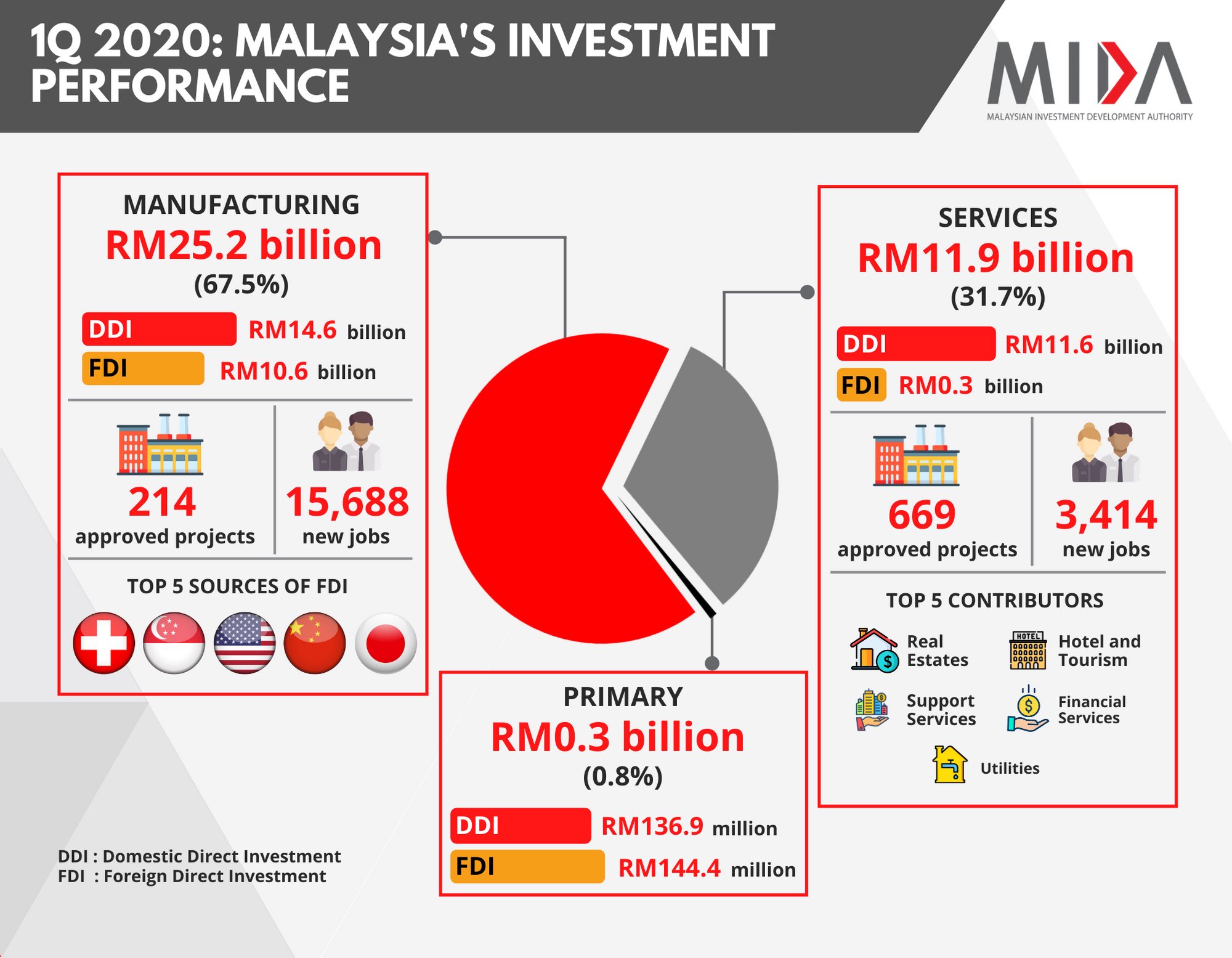 ARE THERE OTHER POSSIBLE FACTORS?
Lost in all this seems to be any introspection as to how the government's treatment of foreigners who live and work in Malaysia may also be influencing investors' decisions.
In 2020, Malaysia attracted plenty of criticism for locking resident expats and Malaysia My Second Home visa holders out of the country if they happened to be abroad at the time of the enactment of the first Movement Control Order in March 2020.
Stories flooded media channels of families being separated, and of expats with homes, jobs, and lives in Malaysia being denied entry for months. You can bet that any foreign companies employing these expats in Malaysia sat up and took notice.
This negative perception can inform decision-making by foreign companies, and it impacts more than just Malaysia's bottom line. As foreign companies invest in Malaysia and place their businesses here, they not only add direct revenue to the country's economy, they also create hundreds or even thousands of jobs for Malaysians. Yes, these businesses often bring in expat staff to look after their investment in the country, but the number of local jobs generated typically far exceeds the number of expat staff required. When overseas companies look elsewhere for their investments, Malaysia loses out on both considerable foreign exchange and jobs for its citizens.
Meanwhile, at the other end of the economic spectrum, foreign workers didn't fare much better, as in July 2020, Al Jazeera aired a documentary about Malaysia's treatment of foreign workers during the pandemic crisis that sparked a stunning level of outrage by the government, culminating in police raids of Al Jazeera's offices here and the arrest and expulsion of at least one foreigner who was featured in the video. Observers noted at the time that the response by Malaysian authorities drew far more criticism than the documentary itself.
It seems logical to suspect that none of this would be particularly encouraging to companies looking to invest in Malaysia. From clear political instability and cancellation of contracts over the last two years to labour shortage issues and questionable treatment of foreign workers to increasing obstacles and difficulties in getting work permits for expat staff, along with the growing perception – whether right or wrong – that foreigners are not welcome by Malaysia's government, it certainly stands to reason that investors would look elsewhere.
And so it has been.
Malaysia's precipitous FDI drop of 68% far outpaces that of the broader ASEAN region, which clocked in with an average overall FDI decline of 31% in 2020. The Philippines were the outlier, showing an actual increase in FDI, an impressive 29% rise.
On a financial (rather than percentage) level, the stark difference between Malaysia and its regional neighbours is laid bare. Even after the decline in 2020, this is where things stood:
Singapore: RM235 billion in FDI (37% drop)
Indonesia: RM73 billion in FDI (26% drop)
Vietnam: RM56 billion in FDI (10% drop)
Malaysia: RM10 billion in FDI (68% drop)
With the increased investment noted in the Philippines, their foreign inflow grew to RM26 billion.
Looking at the numbers, it's easy to understand why this is an alarming – and even embarrassing – report for the Malaysian government. That all of this is taking place against the backdrop of a second lockdown exercise and soaring new Covid-19 case numbers makes the task at hand for the government all the more urgent.
The ability of a country to attract foreign investment is vital for a diverse, thriving, and growing economy. Political stability, financial incentives, good infrastructure, a pool of local talent, and a welcoming environment for foreign staff all play a part in contributing to that appeal.
Without a healthy FDI, Malaysia will not enjoy a robust economy or a growing jobs market. On that point, Nur Jazlan said if PN couldn't right the ship and manage the country better, Malaysia would be headed for disaster and "abysmal failure."
---
"ExpatGo welcomes and encourages comments, input, and divergent opinions. However, we kindly request that you use suitable language in your comments, and refrain from any sort of personal attack, hate speech, or disparaging rhetoric. Comments not in line with this are subject to removal from the site. "
Comments