With nearly two months of the year already gone, governments throughout the region are showing no signs of reopening borders or easing travel restrictions anytime soon.
A full year of closed international borders is fast approaching, and the pandemic that caused those closures is still showing little signs of abating. Now, with new and reportedly more virulent variants emerging, authorities are not keen to reopen their countries' borders.
Even with the launch of vaccination programmes, there are few signs that governments are prepared to ease up on their existing testing and quarantine restrictions. In fact, in the short term, a doubling-down on the restrictions looks likely. Such was precisely the case in Singapore, whose government recently suspended its Reciprocal Green Lane travel arrangements with a number of countries – including Malaysia – in response to resurgent Covid case numbers.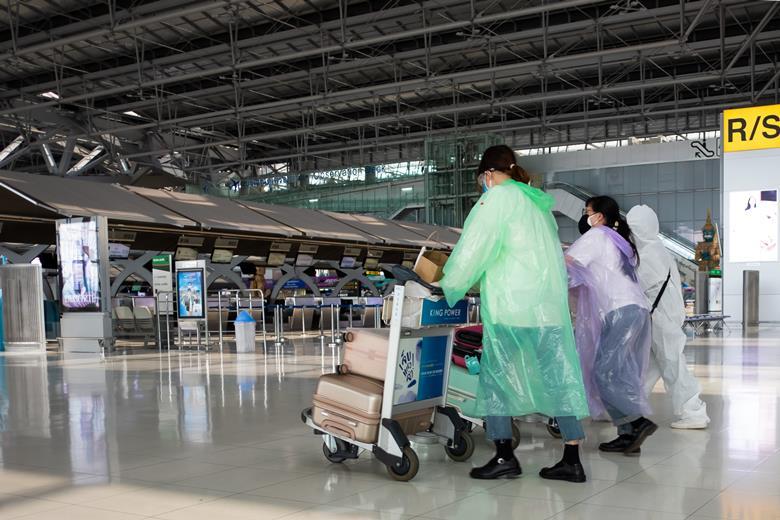 As variants and mutations of Covid-19 pop up, questions abound on the efficacy of different vaccines on these strains of the virus. Not many countries seem eager to take the risk of discovering the answers to those questions first-hand.
In another development, Thailand's health authorities have been reluctant to adopt the World Health Organization's vaccine passport regulations for international travel, saying there's insufficient proof so far that vaccines are completely effective in curbing virus transmission. (Vaccines appear to prevent symptoms, but asymptomatic transmission could still be possible, they argue.)
Thailand currently only allows entry to long-stay tourists under strict testing, reporting, and quarantine requirements through its Special Tourist Visa scheme launched in October, a process that is frankly quite onerous and has certainly not been widely embraced by travellers in any significant numbers.
Meanwhile, authorities in other Asian countries have also expressed statements of caution, some flatly speaking out against the reopening of borders for international air travel in 2021, even despite ongoing vaccination plans with ambitious goals to immunise the majorities of their own populations within the year.
In Australia and Singapore – two countries which have shown relative success in mitigating transmissions – health authorities have repeatedly made mention of delaying border reopenings.
Australia's chief health official recently predicted that their borders would remain closed until 2022, despite the rollout of vaccines there this month.
Similarly, Singapore, which commenced its own vaccination drive even earlier in January, has vocally downplayed the prospects of vaccines leading to overseas travel this year. Health minister Gan Kim Yong recently stated that international travel this year "will not revert to normal even after everyone in Singapore has been vaccinated as travel depends on the global Covid-19 situation."
2021'S ANTICIPATED IMPROVEMENTS UNLIKELY
Hopeful predictions for a big boost in travel were made at the end of 2020, as promising vaccines began coming to market, but those forecasts have dimmed considerably.
Global airline association IATA has presented a "likely" scenario where passenger traffic in 2021 might rise by a mere 13% from the devastating levels experienced in 2020. The forecast warned of a "darker" near-term outlook, saying the 13% increase would bring total overall levels to just 38% of 2019's.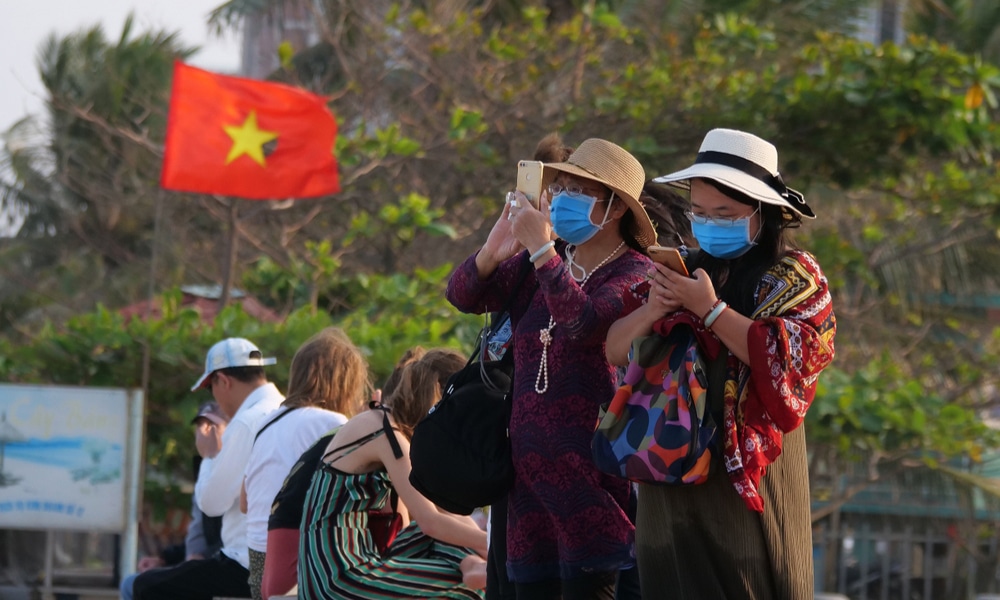 "The world is more locked down today than at virtually any point in the past 12 months, and passengers face a bewildering array of rapidly changing and globally uncoordinated travel restrictions," noted IATA director general Alexandre de Juniac.
He added, "We urge governments to work with industry to develop the standards for vaccination, testing, and validation that will enable governments to have confidence that borders can reopen and international air travel can resume once the virus threat has been neutralised."
Development of vaccine passports or health passports to help facilitate travel has been ongoing, with the governments of a handful of countries, IATA, and the WHO all drawing up versions, along with some private companies, including some here in Malaysia and Singapore. Of course, in the end, it's down to each individual country to decide when borders will be opened, how restrictive those openings will be, and what sort of procedures will need to be followed in order for passengers to enter.
A DELAYED RECOVERY IN ASIA?
In a diverse region like the vast Asia Pacific, recovery efforts and timetables are likely to be uneven and complex, with many markets delaying reopening on a "wait and see" basis as they observe what some neighbouring countries might be doing – and what results they see.
A recent report in Singapore-based Cirium explained the challenges:
"Compared to single markets like Europe and the US, Asia-Pacific has a more fragmented market where international travel recovery would be slow given the unparalleled approach taken by different countries to control the risk from travel," noted Joanna Lu, Ascend by Cirium's head of consultancy Asia.
She added, "Travel bubbles could be established, but that would have limited impact overall. Domestic travel would still be the driver for a period of time.
"Airlines that serve domestic or regional markets may have higher chance to survive providing they understand market demand well and competition level is not too high. Mainstream airlines would show slower rate of recovery as cross-border network connection is generally disrupted due to border controls so there is a lot of uncertainty for resuming the service."
In light of international border closures, APAC countries with sizeable internal markets have been able to sustain nearly half of pre-pandemic domestic travel levels. It's not ideal, of course, but even the reduced stream of revenue it provides can, for many industry players, mean the difference between staying in business and shuttering for good.
We saw this play out in Malaysia during the brief periods during which interstate travel was permitted. The domestic travel demand was good enough to allow travel and tourism markets to at least be sustained. However, the long-term closure of international borders coupled with resumed restrictions on domestic interstate travel has crippled the entire tourism market, and some quarters are now openly calling for the Malaysian government to lift the travel bans before the damage becomes irreversible. A distressing number of hotels, resorts, restaurants, and other hospitality industry stalwarts have closed down, some temporarily, but many for good. Hopes remain high that the Malaysian government will ease the restrictions on interstate and inter-district travel soon.
But even if domestic travel may be looming on the nearby horizon, it does seem increasingly unlikely that international leisure travel – even regionally – will resume in the coming months, or perhaps in 2021 at all.
---
"ExpatGo welcomes and encourages comments, input, and divergent opinions. However, we kindly request that you use suitable language in your comments, and refrain from any sort of personal attack, hate speech, or disparaging rhetoric. Comments not in line with this are subject to removal from the site. "
Comments