There's an undeniable energy that permeates Bukit Bintang, easily Kuala Lumpur's buzziest and brashest district for entertainment, dining, and shopping. But there's a history here that many overlook.
If you've been in Kuala Lumpur any time at all, you've likely sat in the crush of traffic methodically curling slowly around Pavilion KL as the one-way road leads into what has for many years been the city's undisputed beating heart of commerce and entertainment for tourists and residents alike: Bukit Bintang.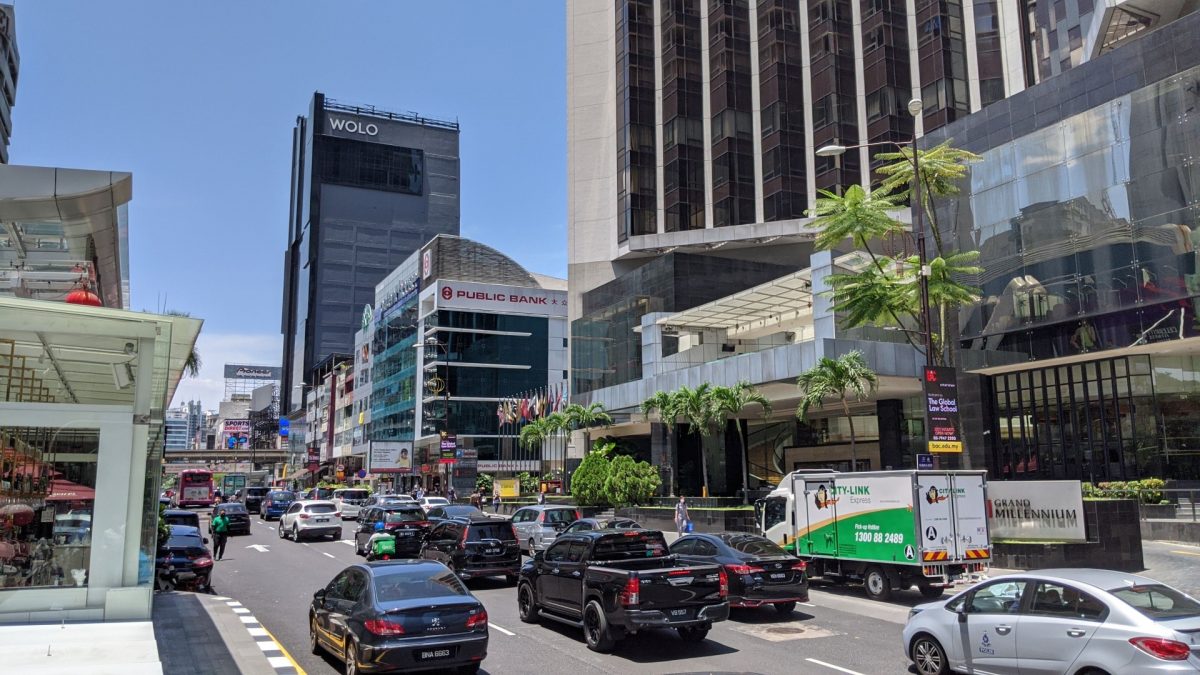 A retail and business centre since its earliest days, historians write that Chinese entrepreneurs set up shops along this stretch dating back to the late 19th century. Walking along some of the secondary roads today, like popular Changkat Bukit Bintang and Tengkat Tong Shin, you can still see the old two-storey shoplots popularised back before World War II. A historic accounting of the area paints a vivid picture of the early times:
As with most other early urban settlements, trade and ordinary life clustered together in the same locale, and Bukit Bintang was no different, combining business, entertainment, and residential abodes side-by-side with the dubious character of the red-light district, stretching back to the early 20th century.

In the 1930s, BB Park, located where Sungei Wang Plaza is today, was an entertainment hub managed by Shaw Brothers. The centre was famous for its cabarets and dance halls. It also featured boxing matches, stage and theatre shows, restaurants, exhibitions, and games stalls. The centre closed in the 1970s, but BB Park lives on in an adjacent corner which features alfresco dining with local, regional, and international food, alongside art galleries, bars, and a central stage with live music and cultural shows.

Bukit Bintang was also once home to one of KL's most well-known standalone movie theatres, Cathay Cinema, built on Jalan Bukit Bintang in 1958. Slowly but surely, Bukit Bintang would clean up its seedier side and simultaneously embark on a journey of specialisation into a lively retail and entertainment district. In the face of modernisation, Cathay Cinema was closed in 1997, and torn down in 2002. Today, the gleaming Bukit Bintang MRT station occupies the site where the cinema once stood.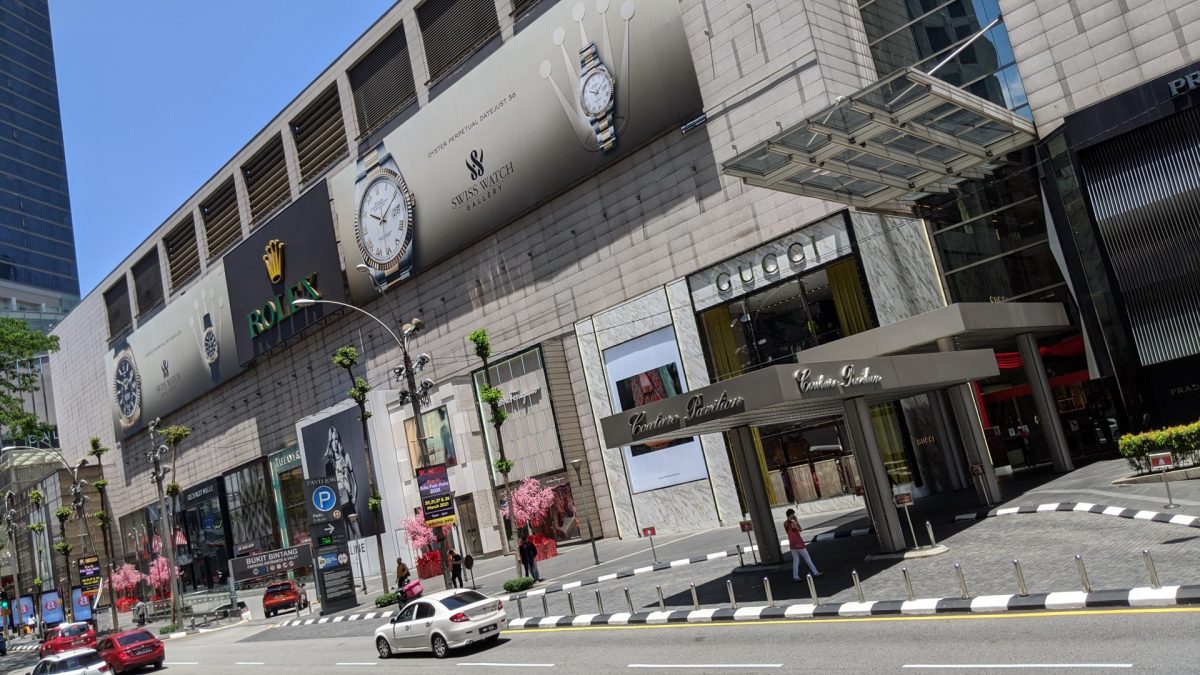 A MODERN SHOPPING MECCA TAKES ROOT
As the years marched on following the war, the district became known for its bargains and regular retail promotions. By the 1970s, Bukit Bintang had solidified its reputation as KL's fashion centre, and in January 1977, the first shopping mall opened. Sungei Wang Plaza quickly became known as the destination for bargain hunters, who would spend hours on weekends prowling through the warren of maze-like halls and taking home great deals on fashion, home décor, and no shortage of knick-knacks. Steps away, Bukit Bintang Plaza – often just called BB Plaza – opened up in 1979, and together, these two old-school malls drew the crowds, despite low ceilings, narrow and confusing hallways, and a general sense of chaos and claustrophobia. The appeal was largely down to the laid-back atmosphere, frequent open-air mini-concerts at the entrances, fashion shows, and no end of trendy-yet-affordable apparel and music.
The '80s really saw the growth of the knockoff trade here, which has taken up residence these days in Petaling Street, but vestiges of the heyday of bootleg goods can still be found along the sidewalks of Bukit Bintang, with a wide range of watches, bags, and other knockoffs sold by street vendors. But back in the '80s and into the '90s, young locals (and bemused visitors) would hit the streets of Bukit Bintang for bootleg videotapes and cassettes, later replaced by CDs, DVDs, and VCDs.
The changes didn't stop with what knockoff goods were being sold. The beloved Sungei Wang and BB Plaza shopping centres saw a lot of growth and evolution in the city, but times change, too, and as more shopping choices began to proliferate in the area in the '90s, particularly the adjoining new Lot 10 and nearby Plaza Low Yat, foot traffic to older malls declined. By the dawn of the millennium, the writing was on the wall, and with the opening of high-end Starhill Gallery in 2005, the huge destination mall Pavilion KL in 2007 (built on the former site of the Bukit Bintang Girls' School – the oldest school in the city – which was relocated to Cheras following its demolition), and Fahrenheit 88 in 2010, it was only a matter of time. In March 2015, BB Plaza closed for good, having stood for three and a half decades.
EAT STREET
Bukit Bintang has always been a place with an abundance of affordable and delicious street food. These days, that's still the case. In fact, there are few better places to go if you're looking for a good, fresh kebab or a plate of shawarma! From street vendors to sit-down restaurants, loads of Middle Eastern gastronomy options have blossomed in Bukit Bintang over the years. Now concentrated on the street close to Pavilion and around the MRT station near the intersection of Jalan Sultan Ismail, these eateries have become firm favourites among locals and visitors alike.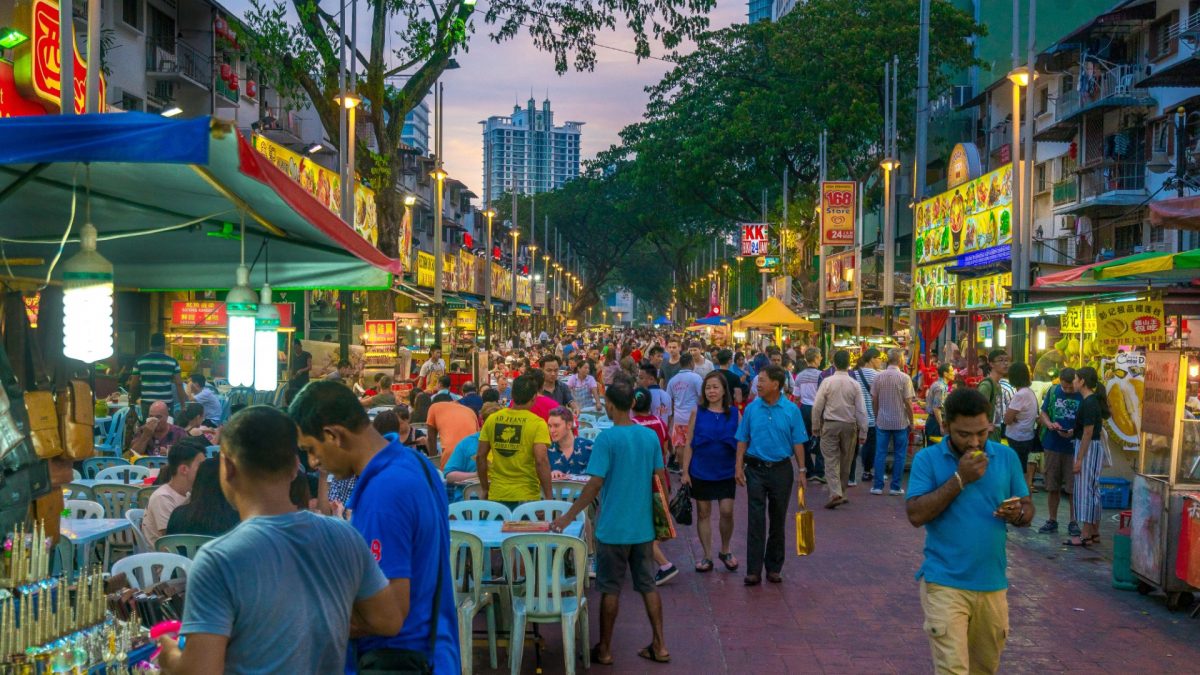 A true Bukit Bintang landmark, Jalan Alor was once the centre of KL's red-light district. Over the past decades, a lot has changed, and for years, Jalan Alor has been one of the city's most famous eating havens, benefitting greatly from being within easy walking distance of the pub and nightlife area of Changkat.
Jalan Alor comes alive at night with bright lights and large menu boards, and no shortage of crowds taking in the sights, sounds, and smells of hawkers cooking up a storm. Dining is done in true Southeast Asian fashion, usually on plastic stools surrounding collapsible tables right on the street itself.
Hundreds of local and international dishes are on offer from the dozens of roadside stalls, coffee shops, and restaurants selling variations on local Chinese and Thai seafood dishes, as well as other goodies like local fruits and juices, satay, barbequed meats, chicken wings, and roasted duck. Suffice it to say, nobody goes hungry in Jalan Alor.
Of course, if it's more refined, genteel dining you prefer, Bukit Bintang has a near-endless supply of that at the various high-end hotels and shopping malls, with a staggering array of haute cuisine options on offer.
A QUIETER REPRIEVE
Bukit Bintang is a hive of buzzy energy, but just around the corner, there's a distinctly quieter street that holds a special appeal. Though it's popular with visitors and backpackers, Tengkat Tong Shin flies largely under the radar of locals in Kuala Lumpur. As it is situated in the centre of the city, it is difficult to suggest that Tengkat Tong Shin is a truly hidden venue, but it is certainly one of those streets that you generally don't just happen to find yourself in; there needs to be a purpose to be here.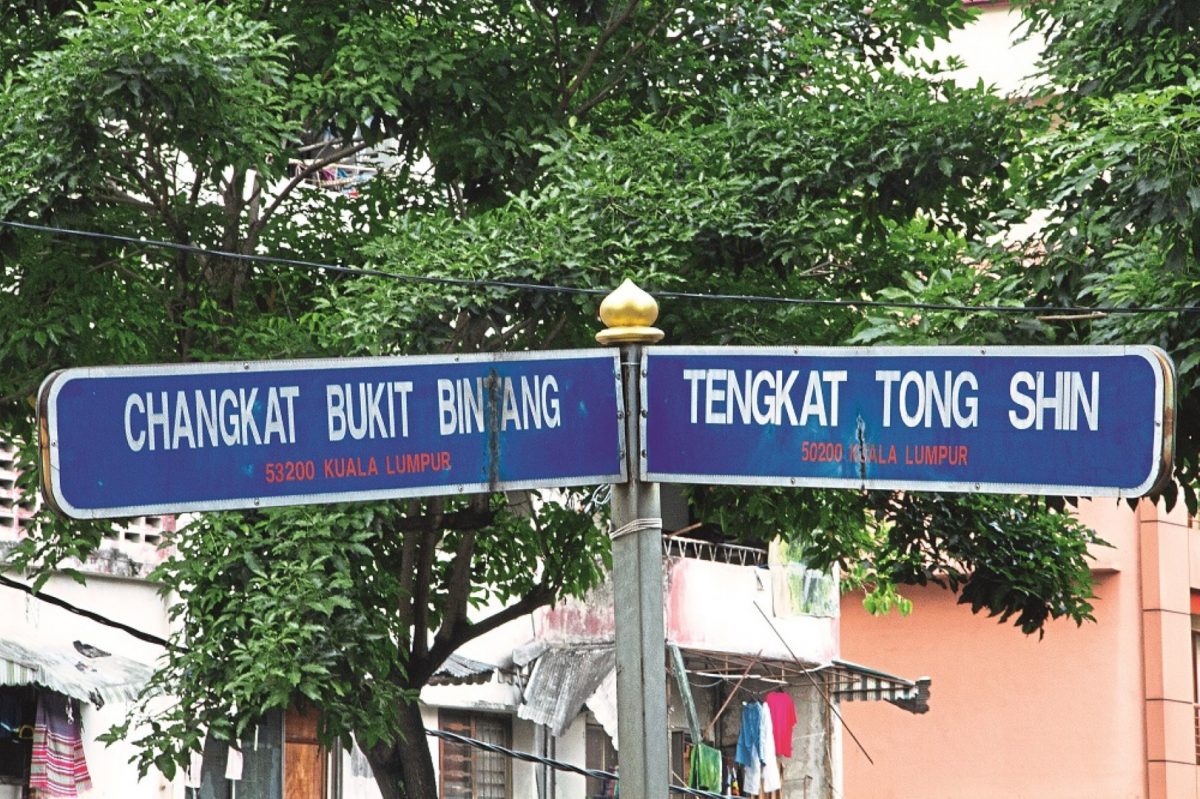 As far as a stroll down Tengkat Tong Shin goes, the lane can best be described as mixed use with a couple of substantive hotels, backpacker guesthouses, numerous spa and reflexology centres, hawker stalls, restaurants, bars, and shops. While definitely not the most glamorous part of the city, it has lots of character, with the small detail more of interest here rather than any iconic structure.
Tengkat Tong Shin is much more subdued and more a destination where locals residing along the lane dine. Cheap eating reigns supreme here with stalls and hawker centres dominating. In addition to Chinese, Indian mamak, and Malay stalls and restaurants, visitors can dine on Mongolian, Nepali, Pakistani, and Vietnamese food, the latter found at the long-running and excellent Sao Nam Restaurant.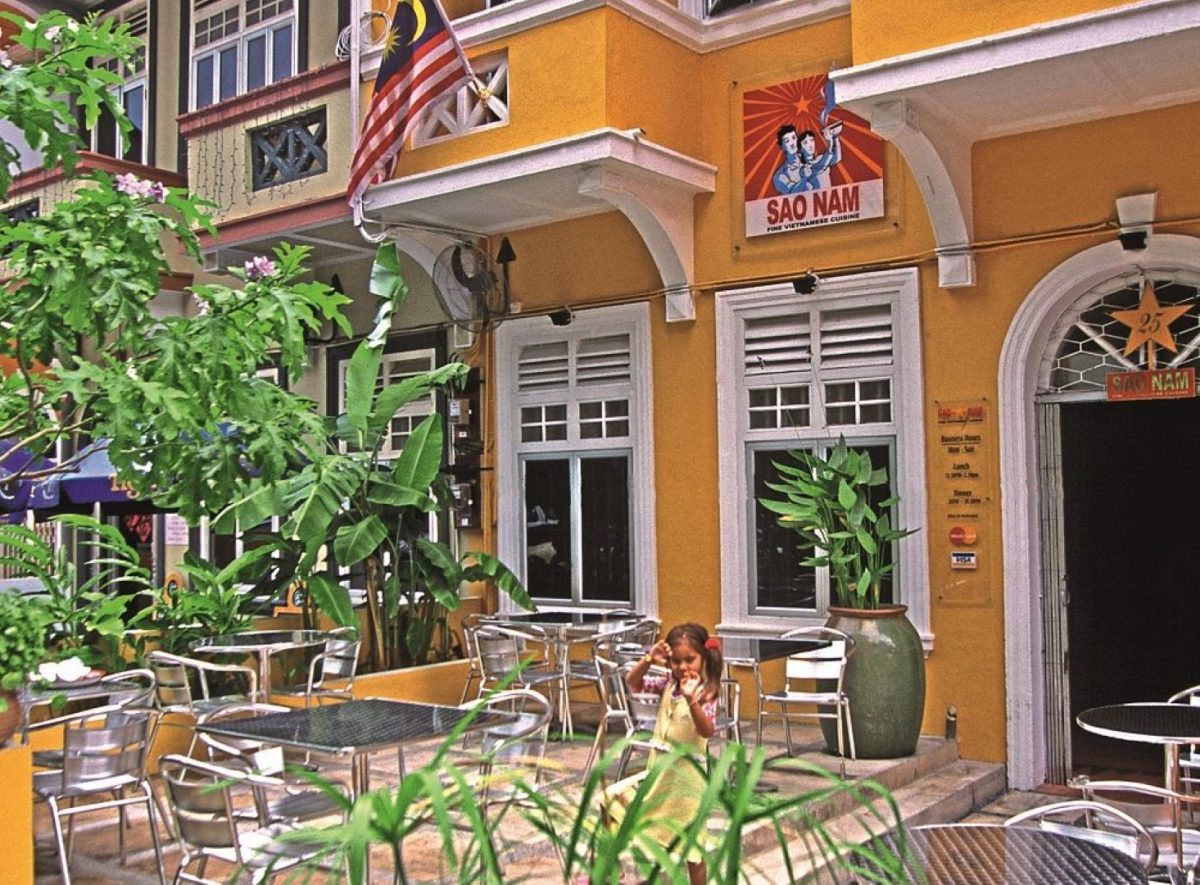 So with scores of accommodation options, shopping choices from bargain to ultra-luxury, entertainment, and endless food and drink options, it's no wonder that Bukit Bintang evolved from a working-class urban settlement to the city's most well-known destination for tourists and locals alike, a hip and happening haven for shopping, dining, socialising, and having a general good time, all but guaranteed!
Additional text provided by David Bowden. History notes courtesy of Tun Razak Exchange/KL Stories.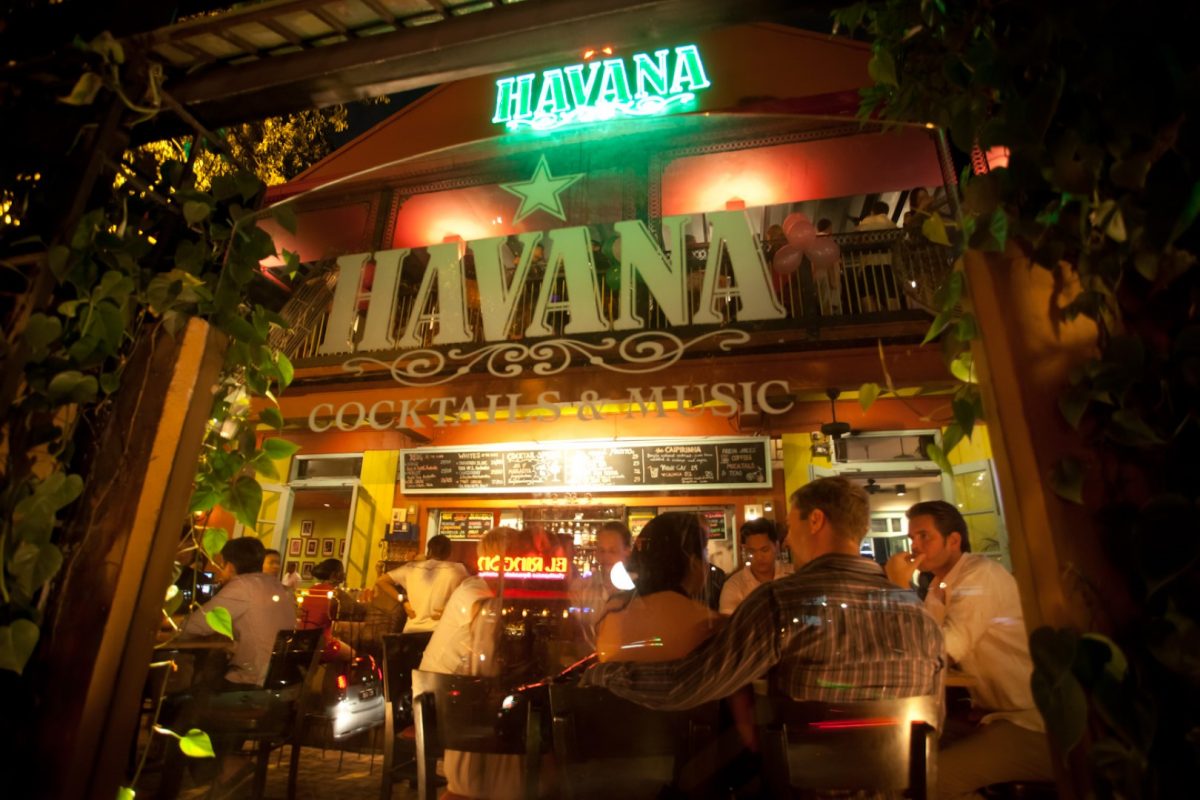 ---
"ExpatGo welcomes and encourages comments, input, and divergent opinions. However, we kindly request that you use suitable language in your comments, and refrain from any sort of personal attack, hate speech, or disparaging rhetoric. Comments not in line with this are subject to removal from the site. "
Comments