For our own benefit and that of the Earth, there are a few Covid-era habits we should consider keeping long after the pandemic ends.
For over a year now, we've all had to adapt and adjust to a rapidly changing world that's been impacted by a maddeningly persistent virus. We've changed many of our habits, and while some will be cheerfully discarded once we've moved beyond the pandemic, there are a handful of habits we'd be well-advised to hang on to.
Some of our changed behaviors have helped the environment, like buying locally, reducing (or eliminating) our commutes, and flying less. Other new habits have reduced our odds of catching other illnesses. But retaining those habits is easier said than done.
The likelihood of internalizing a habit largely depends on how unique it is compared to other habits we have, said Art Markman, professor in the department of psychology at the University of Texas at Austin, in an interview with CNN.
Forming a new habit can be fairly easy if nothing competes with it, he explained, such as learning the route to take to work after moving to a new city. It becomes harder if other habits compete with it, he said, like trying to eat healthy when your spouse constantly cooks and bakes.
"You already have lots of memories about what you do in your kitchen and dining room, so all of those other memories are competing with the new habit you're trying to create," Markman said.
The trick to maintaining desirable habits in a post-pandemic world is to anticipate the potential obstacles, he added.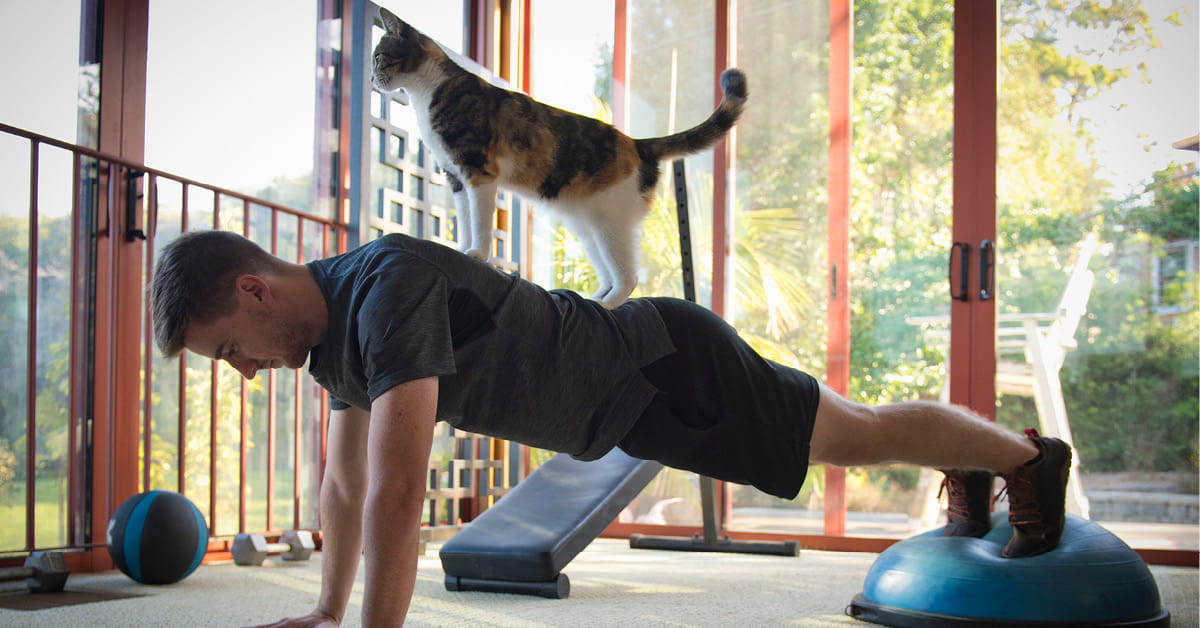 One example has been seen a lot in social media, and that's the home workout. With stay-at-home orders at some times and just less movement by choice at others, people have had a lot more time at home. Some have used the time they didn't spend sitting in traffic going to and from work to exercise. So if they return to working at the office, suddenly their good exercise habit has competition. So the key is to anticipate it early, and plan a way to push through it. A shorter but higher-intensity workout perhaps. Finding a gym near the office. Or… even getting up an hour earlier…?
Okay, no… that's just ridiculous!
But looking at things seriously, some of our changed behaviours have positively impacted not only us, but our planet, as well. Here are some habits worth keeping when this is all over with:
REDUCE YOUR COMMUTE
Around the world, and certainly here in Malaysia, lockdowns forced companies to accept the reality of employees working from home. Many found that it yielded results equal to or greater than being in the office every day. Many companies are looking at ways to hold on to some of that when the pandemic is over.
Maybe it won't be 100% work from home. After all, in-person collaboration and workplace socialisation are good, too. But what if a lot of companies enacted partial remote-working policies?
According to CNN, Americans alone traveled almost 37 billion fewer miles (59.2 billion km) in June of 2020 compared the same month in 2019, as reported by the Federal Highway Administration. The Environmental Protection Agency estimates a typical passenger vehicle emits around 4.6 metric tons of carbon dioxide per year.
And that's just in the United States! Imagine how much lower humanity's carbon footprint was worldwide in 2020 than the year before.
This is one habit we'd like to see continued, at least in part.
THINK GLOBALLY, PURCHASE LOCALLY
Whenever possible, buying produce and other goods locally makes a real difference. This isn't as huge a deal in Malaysia as it is in many Western countries, as people here are already very used to shopping at neighbourhood markets and buying local produce.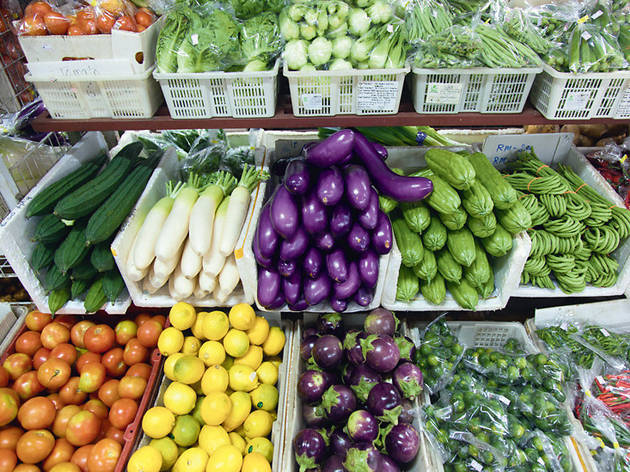 But even still, in the grocery store, making local choices here can be meaningful. So opt for that pumpkin from Cameron Highlands rather than the one from China or Australia. Go for the locally produced sparkling water instead of the fancy imported European brand. It'll certainly be cheaper, and it will have a much smaller environmental cost.
Part of any food's carbon footprint come from the transportation the product takes to get to its destination, which is called 'food miles.' In the US Food, Conservation, and Energy Act of 2008, the term 'locally or regionally produced agricultural food product' means a food product that travels less than 400 miles (about 640 km) from its point of origin to where it is sold. For a relatively small country like Malaysia, that means we frequently have a good chance of our produce being considered 'local'.
And that's a good habit to keep.
TRAVEL LESS BY AIRPLANE
Airlines were devastated by the pandemic, with cancelled flights due to Covid-19 scares and travel restrictions. In the United States alone, airlines carried 70% fewer passengers in August 2020 compared to the same month in 2019, according to the Bureau of Transportation Statistics. In Asia, a number of carriers reported plunges of 90% or more in passenger numbers as borders closed and planes stayed grounded.
The steep drop in air traffic meant that air quality improved around the world under pandemic restrictions. However, air quality is slowly beginning to worsen as places have opened back up. Air travel currently accounts for 2% of global carbon dioxide emissions — and the number is on the rise.
So while nobody is expecting that we'll stop flying, perhaps a few of those big, important business meetings can be conducted virtually. After all, we know they work just fine.
SPEND MORE TIME IN NATURE
Even with movement restrictions, people were still generally allowed to go outside, and many took advantage of any nearby green space they could get to, if only to escape the monotony of the same four walls.
But being in nature has a real, measurable benefit to human beings. Exploring nature comes with both physical and mental health perks, according to a 2019 study published in Scientific Reports. Of the people who reported spending at least two hours a week outside in nature, only one in seven reported a general condition of poor health.
For city dwellers in particular, making time spent in natural surroundings a habit is definitely a good one to retain.
POP ON A MASK WHEN YOU'RE UNWELL
Many Asians, especially those in East Asian countries like Japan, Korea, and parts of China, have long been almost obsessed with face masks, donning them at the slightest cough or upon hearing news of any sort of outbreak of illness.
Now, those people have been vindicated. Masks do work, and if you're sick, wearing one can offer a degree of protection to those around you. Many people think the mask protects the wearer, but in reality, the greater protection is to others. That's why the surgeon wears a mask in the operating room — to protect the patient, not himself.
So expect to see a lot more mask use as a common measure, even after the pandemic ends.
WASH YOUR HANDS MORE FREQUENTLY
The Covid-19 crisis has shone a bright spotlight on the importance of that simple task that most of us weren't doing enough — and weren't doing correctly. Washing our hands, thoroughly and vigorously.
Now we know one of the most important weapons we have against not just the coronavirus, but any illness, is so basic we've taken it for granted. Good hand washing habits! Wash those hands with soap and water for 20 seconds after returning from outside, after using the washroom, and before handling or preparing food.
Let's hope good hand washing habits stick with us long after the pandemic ends.
SPEND QUALITY TIME WITH LOVED ONES
Those stay-at-home orders forced a lot of closeness on a lot of people. Families used to going a dozen different directions at once and only seeing each other in passing were suddenly confined to the house together for weeks or months.
Though the pandemic has caused difficult separation issues with loved ones in different countries, and though forced togetherness has unfortunately worsened some domestic violence issues, there were some good sides to it, as well.
Families who lived in the same household spent lots of time together and often bonded with activities like cooking and baking, playing games, and doing puzzles. Working from home also gave families a renewed chance to enjoy dinners together.
And it's not just about building relationships. Beyond having some bonding time, eating dinners together as a family has shown a positive association with eating fruits and vegetables, according to a study published in the Journal of Nutrition Education and Behavior. Makes sense… easier to just stick to quick and effortless junk food if you're eating alone. Dinners with family, however, tend to be more well-balanced.
So though we're all very much ready to resume our 'normal lives,' some of the habits we've picked up during the long pandemic might just be worth retaining for a post-pandemic world — one that is hopefully a bit better for the global Covid experience.
---
"ExpatGo welcomes and encourages comments, input, and divergent opinions. However, we kindly request that you use suitable language in your comments, and refrain from any sort of personal attack, hate speech, or disparaging rhetoric. Comments not in line with this are subject to removal from the site. "
Comments