It's not just India. In South and Southeast Asia, several countries are seeing their worst outbreaks of the pandemic yet.
India has gotten the bulk of the recent spotlight, owing to the magnitude of the human crisis unfolding there… and rightly so. The World Health Organization (WHO) said on Wednesday that India alone had accounted for nearly half of all global new infections and a quarter of deaths reported in the past week. The country of nearly 1.4 billion is routinely logging around 400,000 new infections a day right now.
But they're not alone. Throughout the region, several other countries are struggling with the worst waves of the coronavirus pandemic to date. And experts are sounding the alarm.
"The Southeast Asia region reported over 2.7 million new cases and over 25,000 new deaths, a 19% and a 48% increase, respectively, compared to the previous week," the WHO also said on Wednesday. "India is currently driving the vast majority of this upward trend."
In South Asia, cases are spiking in Nepal, Sri Lanka, and the Maldives. And here in Southeast Asia, Indonesia, Cambodia, and Thailand are seeing the worst outbreaks in their countries since the pandemic began.
Malaysia isn't far behind. Although the numbers here aren't remotely on the scale of those in India or Indonesia, the new daily case count jumped again (May 7), with 4,498 infections logged, along with 22 new deaths. Though neither of these figures set a new record — both were exceeded back in February — the way the trend is moving is very unsettling.
Realistically, in every country, actual numbers are going to be considerably higher than what's reported. And because the virus takes time to spread and then be detected, even the most accurate data will still be running one to two weeks behind the reality of the contagion.
On Wednesday, echoing the WHO's concerns, the International Federation of Red Cross and Red Crescent Societies (IFRC) warned more must be done to minimise the tragedy unfolding across Asia."We need to act now and we need to act fast to have any hope of containing this human catastrophe," Alexander Matheou, the IFRC's Asia-Pacific regional director, said in a statement. "This virus has no respect for borders and these variants are running rampant across Asia."
NEPAL
Outside of India, Nepal is possibly facing the most catastrophic outbreak. The landlocked country is desperately poor and has mediocre infrastructure at best. Large swathes of the country have no reliable access to electricity, and even in Kathmandu, rolling blackouts are not uncommon. To say that the healthcare system is overwhelmed by the latest surge in Covid cases would be an understatement.
The country is now reporting about 20 daily Covid-19 cases per 100,000 people — about the same rate that India was reporting two weeks ago, and last weekend, a troubling 44% of Nepal's Covid tests came back positive, according to government figures quoted by the IFRC, suggesting it isn't catching nearly enough cases
"What is happening in India right now is a horrifying preview of Nepal's future if we cannot contain this latest Covid surge that is claiming more lives by the minute," Nepal's Red Cross chairperson, Dr. Netra Prasad Timsina, said in a statement. The challenge in doing that is extreme: Nepal has fewer doctors per capita than India, and a lower vaccination rate than its southern neighbor.
"The situation is worsening day by day and it may go out of control in future," Dr. Samir Adhikari, a spokesperson for Nepal's Ministry of Health and Population, said earlier in the week. Some have pointed to India to explain Nepal's rapid surge in infections, suggesting a spillover effect. The two countries share a long, porous border, and not enough has been done to reliably seal that border. In recent weeks, some Indians have fled their own country's second wave, hoping to get care in Nepal, Adhikari said.
THE MALDIVES
With its economy depending significantly on international tourism, the Indian Ocean archipelago reopened its borders to international visitors last July after three months of lockdown, becoming the first country to permit foreign tourists in the middle of the pandemic.
As India's neighbours (including Malaysia) now rush to seal borders and impose travel bans, Maldives resorts are still welcoming India's celebrities and other well-off citizens who are seeking to escape the crisis at home.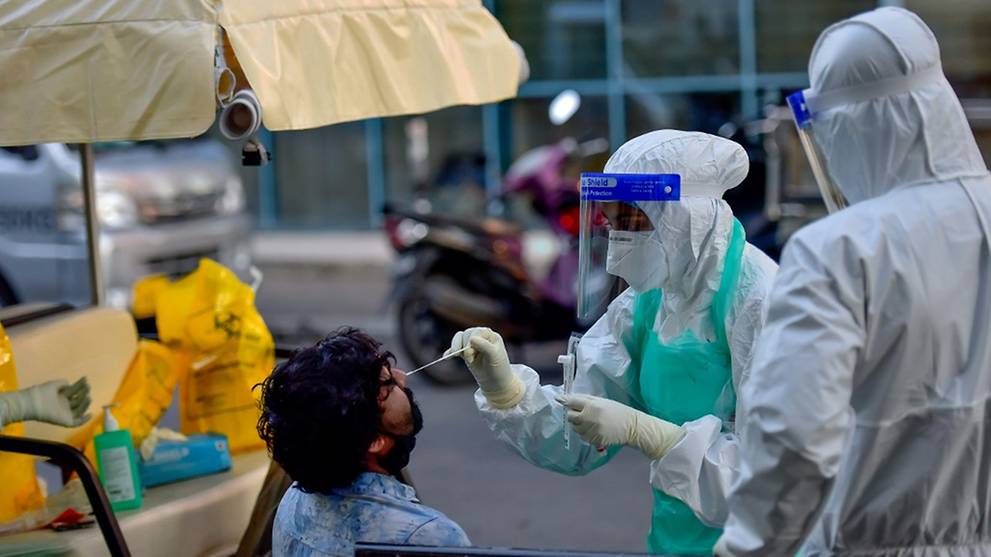 So far this year, India has been the largest source of tourists for the Maldives. From January to March, almost 70,000 Indians visited, accounting for 23% of the market share and doubling the number of Indian holidaymakers in the whole of 2020, according to the Ministry of Tourism.
If the recent surge of infections in the Maldives is any indication, rolling out the welcome mat for Indian tourists may be a move the country comes to regret.
SRI LANKA
In the last couple of weeks, Sri Lanka has experienced a steep spike in coronavirus cases, with infections now surpassing the peak of its previous wave, which like Malaysia, occurred in February. But now it's considerably worse.
On Friday, the island nation off the southern coast of India reported 1,895 new cases — that's nearly five times the daily infections it was reporting in early April. According to the country's Health Minister Pavithra Wanniarachchi, the uptick in infections was due, at least in part, to the large gatherings for Sri Lanka's New Year on April 13 and 14, during which crowds of people thronged the streets to celebrate and shop.
Could this be a harbinger of things to come in Malaysia, considering the busy Ramadan bazaars which have been allowed to operate, defying all logic as some have already been identified as the source of new clusters?
SOUTHEAST ASIA
Apart from the uptick in cases here in Malaysia, neighbouring countries in ASEAN are also grappling with surges of their own.
In Thailand, which had great success in containment early on, the struggle has become increasingly challenging.
After containing a second wave that started last December, Thailand is having a hard time curbing a strong third wave of infections that has pushed daily caseloads and death tolls to unprecedented levels. Before the start of the latest wave, Thailand had reported 28,863 total cases (as of March 31). In just the five weeks since then, that number has more than doubled, and now exceeds 76,000. On Friday alone, Thailand reported 1,911 new cases.
In Cambodia, it's a similar story. The country had great success early on, and enjoyed one of Asia's smallest coronavirus case counts and had no deaths. All that has changed now.
An outbreak that started in late February sent infections skyrocketing from near zero to hundreds per day. Cambodia's total caseload has swelled from about 500 in late February to 17,621 now, with at least 114 related deaths, according to Johns Hopkins University data. On Thursday, it recorded 650 new cases and four deaths. It may not seem like much, but the surge has put huge strains on the country's fragile healthcare system. On April 6, Prime Minister Hun Sen ordered that any coronavirus patients with mild symptoms should be treated at home, as hospitals were already nearing capacity.
On April 11, the WHO warned Cambodia was "on the brink of a national tragedy." WHO Representative to Cambodia Li Ailan said, "Despite our best efforts, we are struggling to control the virus. Unless we can stop the outbreak, Cambodia's health system is at high risk of being overwhelmed, which would have disastrous consequences."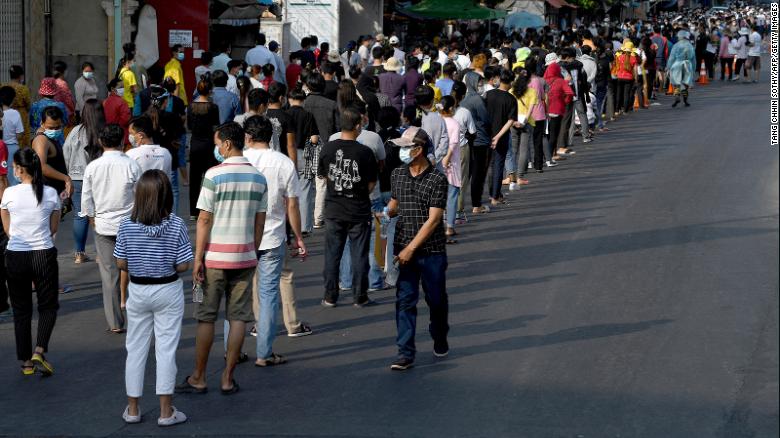 To Malaysia's south, Indonesia is also dealing with a notable surge in cases and deaths. Earlier this week, Indonesia's health ministry confirmed two patients had tested positive for the highly infectious coronavirus variant B.1.617, which was first identified in India.
The country of 270 million has recorded a daily average of about 5,000 Covid-19 cases in the past week, and with many millions of Indonesians still planning to travel over the upcoming Eid al-Fitr (Aidilfitri) holiday — despite a total domestic travel ban from May 6 to May 17 — authorities are concerned that the worst is yet to come.
News reports from Reuters and CNN, along with coronavirus data from Worldometers, contributed to this article.
---
"ExpatGo welcomes and encourages comments, input, and divergent opinions. However, we kindly request that you use suitable language in your comments, and refrain from any sort of personal attack, hate speech, or disparaging rhetoric. Comments not in line with this are subject to removal from the site. "
Comments