Spoiler alert: It's not a parade of MCOs or a two-hour limit on shopping at the mall.
As an American, watching my home country utterly bungle its response to the coronavirus crisis was disheartening to say the least. For months, the United States was the world's cautionary tale: If you wanted to know exactly what not to do in the face of a global pandemic, this was where you looked. It was a toxic combination of incompetent and disinterested leadership, vocal conspiracy theorists, and conflicting guidance, all on a grand, disunited scale – after all, the US is a huge country with 50 different states, each with its own ideas about how to manage things.
But two things happened in relatively quick succession that enabled one of the world's worst-performing advanced countries (with regard to the pandemic) to quickly become one of its best.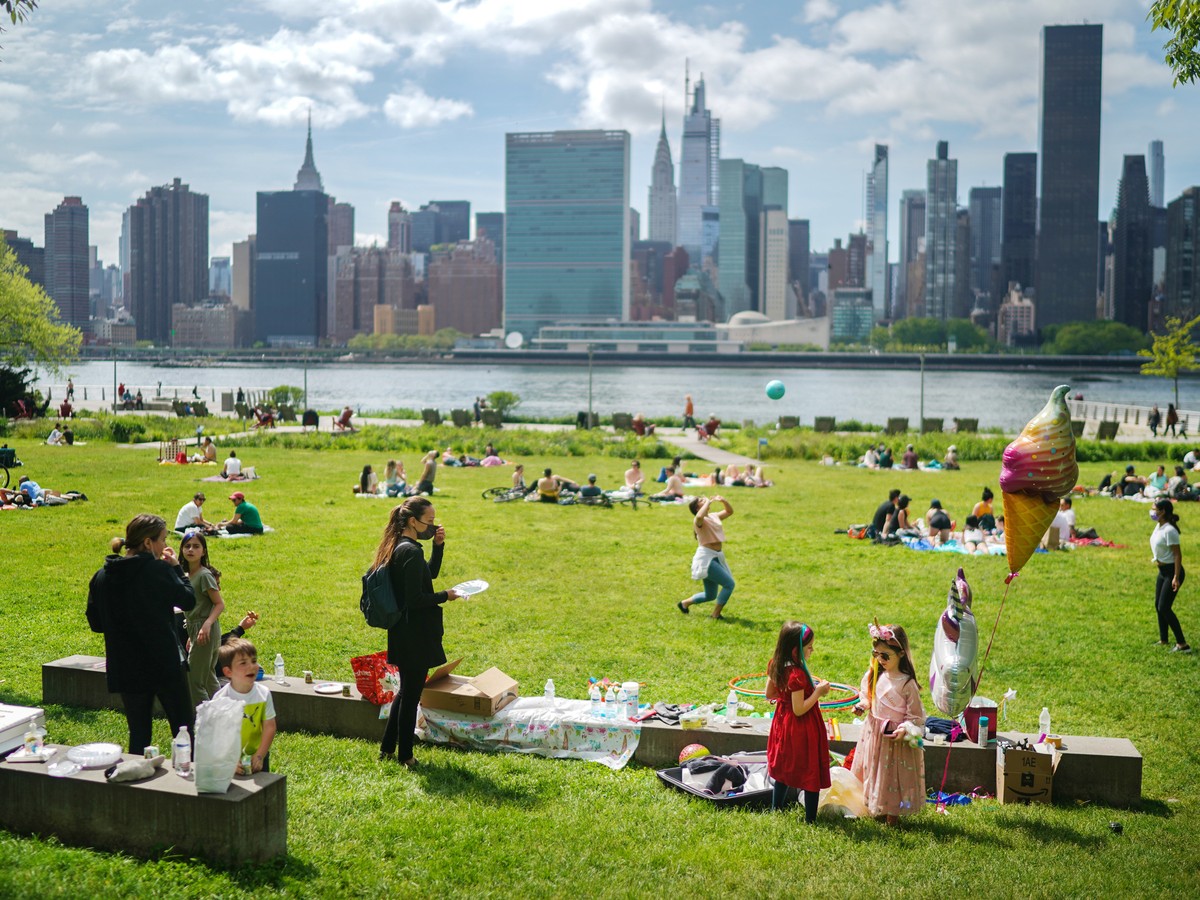 First, there was an election, and subsequently, a rather drastic change in leadership. Second, a number of vaccines with genuinely remarkable rates of effectiveness were produced and approved for emergency use.
It's unclear when or if Malaysia might be able to enact the first measure, but the real answer to beating this virus lies in implementing the second.
The incredible turnaround in the United States has clearly shown – without any reasonable doubt remaining – that the vaccines are stunningly effective. The US has managed, in a remarkably short time, to fully inoculate over 130 million adults, with over 30 million more having received their first jab. And though that's not yet near the 70 to 80% of the population that experts say is likely necessary to reach the elusive 'herd immunity' goal, it's still about half the US population, and clearly even that's enough to make a dramatic, positive impact.
From a CNN analysis: "The near-miraculous vaccines have the virus – which has ravaged the nation – in retreat. Deserted cities that once echoed at night to the wail of ambulance sirens are stirring. Travellers are taking to skies and once again filling un-mothballed jets. Life, nervously for many – and unbelievably for almost all – is being restored. Americans are getting used to seeing each other inside, unmasked, and learning how to hug and smile again.
"Grandparents are reuniting with far-flung family. Vaccinated older teens joyfully skip off to sleepovers. Sports arenas are filling for NBA and NHL playoffs.
"A renaissance that started with tentative steps a few weeks ago is now moving with perceptible speed. Theme parks are opening. Welcome back to rush hour gridlock. The office beckons for those who are ready. Back-to-school might actually mean something in September for Generation Zoom. And on Broadway, the show will soon go on."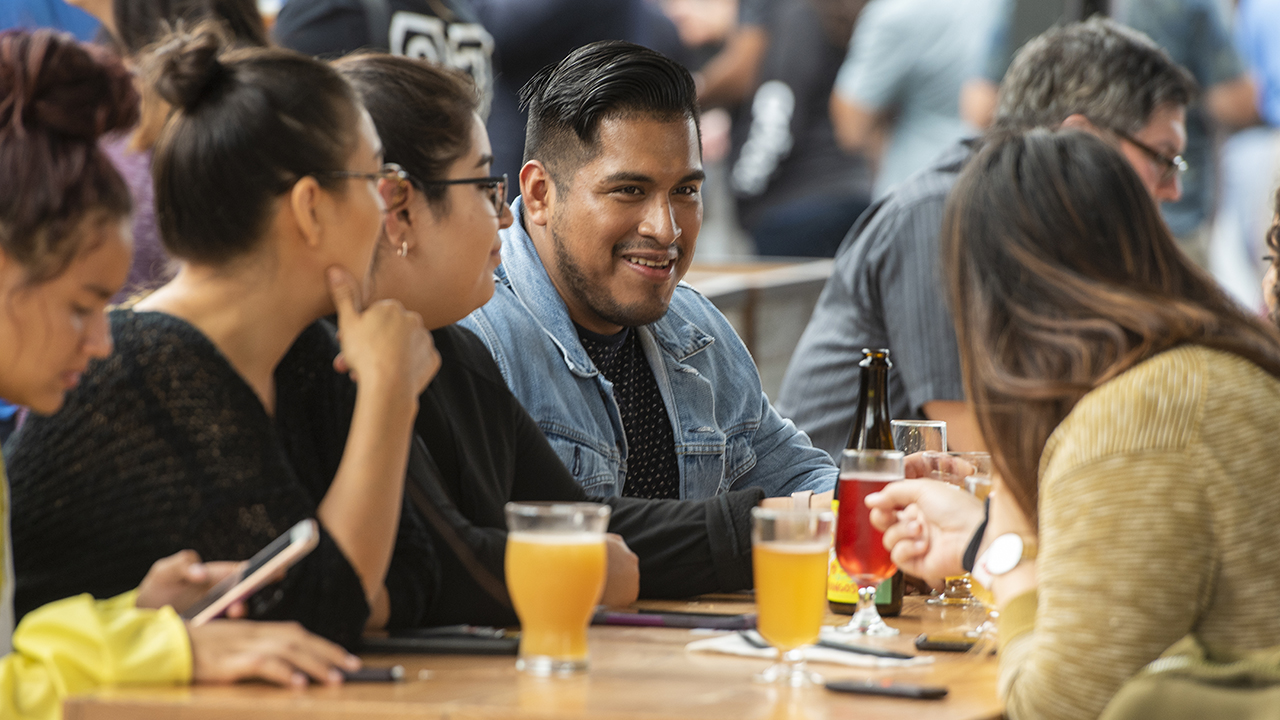 AMERICA HAS TURNED THE CORNER
Not long after being a country that was ridiculed, scorned, and pitied in equal measure for its disastrous handling of the crisis, life in the United States is quickly returning to normal. The CDC has lifted its mask mandate. Case counts are falling in almost every state. The average daily rate of new infections is the lowest it's been since June 2020, and serious Covid illnesses are also decreasing across the board.
Why? Because of the vaccines.
Last summer was a time of despair in America, with cases spiralling out of control and the death toll rising at a truly alarming rate. It was a catastrophic mess, taking a huge toll on the country. In addition to laying waste to the job market and broader economy, the coronavirus crisis has also claimed over 600,000 lives in the US, already taking its place as the third-worst mass death event in America's history (trailing the US Civil War and the 1917-18 flu pandemic, but far exceeding the 405,000 Americans killed in World War II).
But this summer is going to be different. Already, tens of millions of Americans – 131 million, to be exact – are fully vaccinated. Nearly 300 million doses have been given all in all, vastly draining the pool of people likely to get sick. And when there are fewer people who can get sick from a contagious virus, the chain is broken.
CAN MALAYSIA LEARN FROM AMERICA'S EXAMPLE?
This is the way out. This is what Malaysia must focus all its efforts and resources on. The cost and effort of setting up roadblocks all over the place is cost and effort that's not going towards getting more people vaccinated. Only one of those options will have any meaningful effect on defeating the coronavirus.
The National Covid-19 Immunisation Programme is actually quite good, at least on paper. But its execution has drawn plenty of criticism. Three months in, and what's still lacking is a serious, highly visible, and coordinated campaign to vaccinate as many people as quickly as possible.
There must be a huge, coordinated, government-backed push to educate and inform. Fortunately, the government appears to agree: RM20,000 has been provided to every MP for them to promote the vaccine. (Let's hope that money is put to good use!)
Registration for the vaccine is still lagging. Plenty of those who registered and got appointments have been no-shows. If we can't even get half the population to say they're going to be vaccinated – let alone actually turn up to get the jab – it's going to be a long, long time of living with MCOs and travel restrictions and a decaying economy.
We must do better. There should be billboards and radio spots and signs on buses and trains. There should be ads on Facebook, ads on Instagram, reminding, urging, badgering people – GET YOUR VACCINE!
Perhaps there should be incentives offered. Perhaps once you are fully vaccinated and have your digital immunisation certificate, you can travel freely. You can attend events, go anywhere, do all the things you've been restricted from doing for the last year. Is that viable? It's unclear, but there certainly needs to be more emphasis put on the reality that, until enough people in the country get vaccinated, life will not return to normal.
Also importantly, there must be an efficient, transparent supply chain. Malaysia contracted with multiple different vaccine suppliers early on for more than enough doses to inoculate the entire population of the country. So what has happened since then?
The US has fully vaccinated 40% of its population (and 50% have received at least one jab). In the United Kingdom, over 45% of the population is now covered by the vaccine. Neighbouring Singapore? About 30%.
Malaysia, on the other hand, currently stands at an abysmal 3.6% after three solid months, only slightly better than Bangladesh.
Here's a tough reality check: Three people in a car, two hours in a mall, interstate travel bans, and only takeaway business in restaurants will not put an end to this pandemic. Careening endlessly from one form of MCO to another will not put an end to this pandemic. Closing down an entire shopping mall for three days because one store reported a positive case of Covid-19 will not put an end to this pandemic.
We have lived with movement restrictions, constantly changing SOPs, mass testing, contact tracing, and the incorporation of face masks into our wardrobe for over a year. Until February 2021, all of that was necessary and prudent. But now, a genuine solution is at hand: a proven, effective strategy that should be getting all the attention and all the focus and all the effort.
It's no longer theoretical. It's no longer something that's vaguely promised or on the distant horizon. There is one clear way out, one obvious beacon of hope, and it's here right now. Our victory over the coronavirus hinges on one thing: getting a lot of vaccine doses in a lot of arms, and doing it as quickly as possible. If that happens, we will finally see the end of the Covid-19 pandemic.
Though evidently still a work in progress, Malaysia's National Covid-19 Immunisation Programme is still in force. For all the details on the programme as it was announced three months ago, CLICK HERE.
---
"ExpatGo welcomes and encourages comments, input, and divergent opinions. However, we kindly request that you use suitable language in your comments, and refrain from any sort of personal attack, hate speech, or disparaging rhetoric. Comments not in line with this are subject to removal from the site. "
Comments