One of the world's true success stories with Covid-19 in 2020, Taiwan is quickly learning how tenacious an opponent the virus is in 2021. But even as they struggle with new outbreaks, Taiwan is also battling a belligerent Chinese central government.
After many months of relaxed attitudes and relative safety following an amazingly successful early response to the coronavirus pandemic, Taiwan is facing a quickly escalating crisis.
But not only are they fighting a persistent and difficult enemy in the virus, they are increasingly finding themselves at growing odds with Beijing. Taiwanese officials have openly accused China's central government of interfering in and obstructing its efforts to secure vaccines and battle the pandemic.
Taiwan is seeing its biggest spike in domestic infections to date, and the island is now at its second-highest alert level, with gatherings restricted, entertainment venues closed, and students moving to online rather than classroom learning.
Taiwan's Cabinet, in a statement on June 7 following a meeting chaired by Premier Su Tseng-chang, said the situation was still worrying.
"At present the pandemic has not yet stabilised," the statement said. The decision was made to extend curbs and restrictions, a move that had been widely expected in the face of rising cases.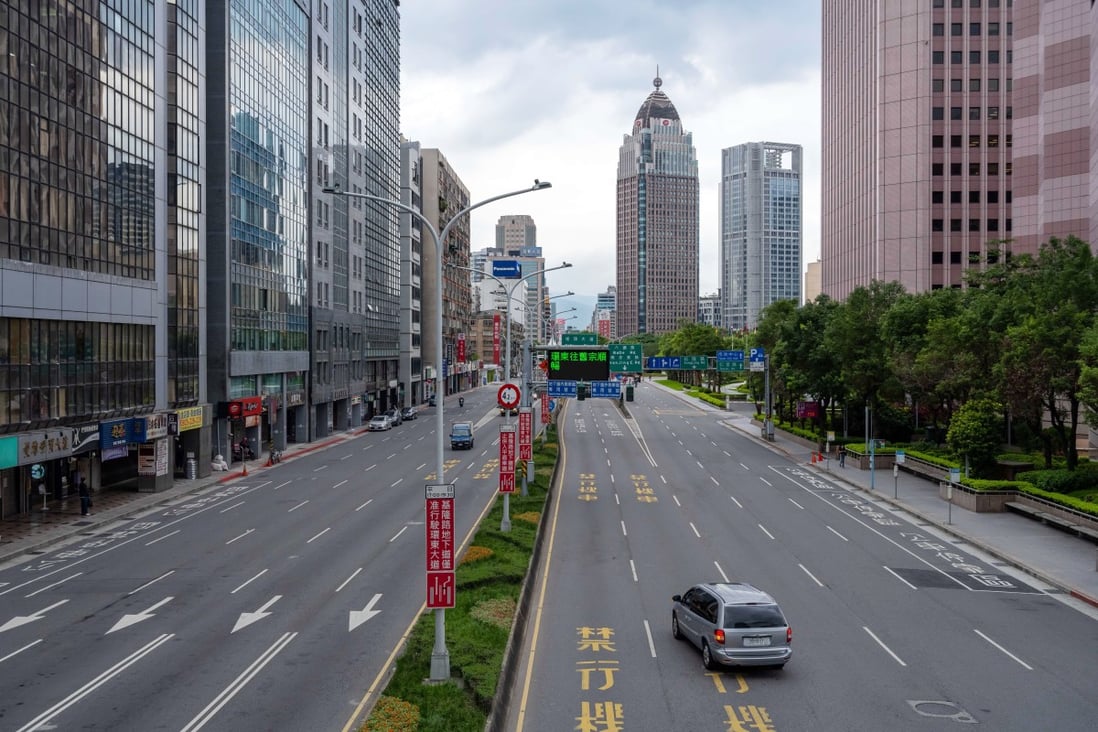 The government has repeatedly said it is not planning for a full lockdown (something we've heard in Malaysia, as well), but has nevertheless continued to tighten rules, including limiting the number of people allowed into supermarkets and wet markets to buy food.
The months of successful containment of the contagion perhaps led to a sense of complacency that manifested itself as vaccine hesitancy. "We're doing fine, why bother getting the jab?" may well have been the attitude of many, reflected by Taiwan's dreadfully low rate of immunisation, which is barely even 3% of the population of 23.5 million — and that's for even just one dose. The rate for those who are fully vaccinated is even lower.
Amid its most serious outbreak of the pandemic and double-digit daily deaths for the first time, it's safe to say the last few weeks have seen a significant shift in eagerness for the vaccine. Now the problem is supply bottlenecks.
"We didn't buy the vaccines late — we started signing (contracts) from September. The problem at the moment is supplies," Health Minister Chen Shih-chung said at a news conference. Chen also explained that donated vaccines were coming in from Japan and the United States.
BEIJING BACKLASH: VACCINE ANTI-DIPLOMACY?
That aid, particularly coming from the United States, has not gone over well with the CCP, China's Central Government, which has long been incredibly touchy about how other countries interact with Taiwan.
Taiwan is self-governed, and has serious aspirations about its own independence, but Beijing takes a stunningly hard-line approach, as it considers Taiwan a renegade province of China, full stop. China believes the island will one day be a full part of the Chinese mainland. Most Taiwanese citizens, however, have a very different take on matters, and consider Taiwan a de facto autonomous country, whether or not they are considered independent by Beijing.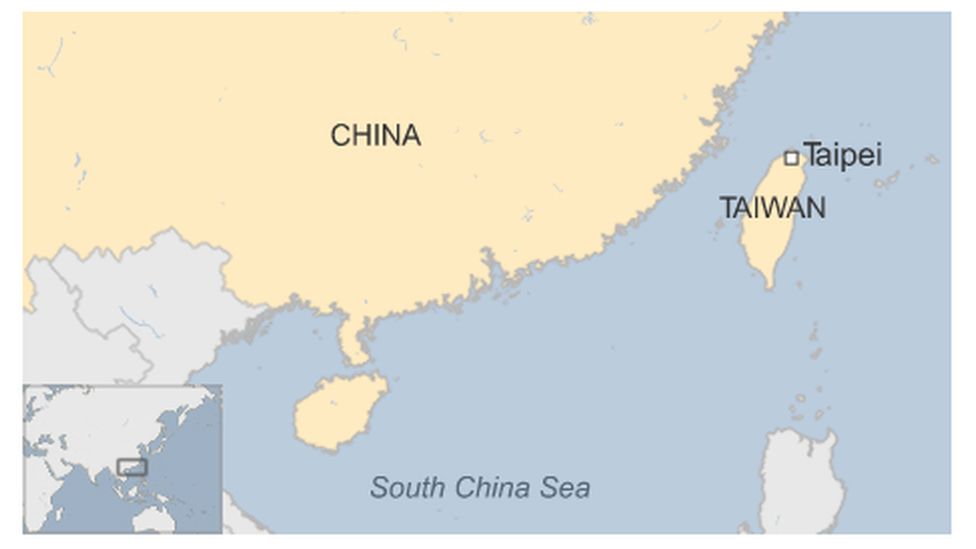 That has caused a number of problems varying in scale and scope, both in commerce/business and also in geopolitical relations. Beijing gets agitated if a global company so much as refers to Taiwan as a country (and proceeds to issue economic threats against the company), so you can imagine they were not amused when Taiwan refused to accept Chinese-made vaccines for its population (as they are not yet deemed safe and Taiwanese law would literally have to be rewritten to allow their import), but has sought international relief, and accepted donated vaccines from Japan and the United States.
The aid from the latter has seriously rankled China's government. According to a CNN report, "Taiwan is finally getting much-needed help from the United States to fight its spiraling coronavirus outbreak. But to Beijing, the offer is a major provocation that risks escalating both cross-strait and US-China relations."
Antipathy — even publicly displayed — between Taipei and Beijing is certainly nothing new. Indeed. CNN reported that, when delivering his welcoming remarks to a delegation of visiting US senators on Sunday (June 6), Taiwanese Foreign Minister Joseph Wu again criticised Beijing as he was thanking the United States. saying, "While we are doing our best to import vaccines, we must overcome obstacles to ensure that these lifesaving medicines are delivered free of trouble from Beijing. Taiwan is no stranger to this kind of obstruction."
In another dig at China's government, Wu noted that Taiwan is fortunate to have like-minded countries showing support, which he said is about sustaining freedom and democracy in the face of autocracy.
According to some reports, however, the biggest slap in the face to Beijing is perhaps not Wu's comments or the vaccine donation deal itself, but the US Air Force C-17 aircraft parked on a Taipei runway.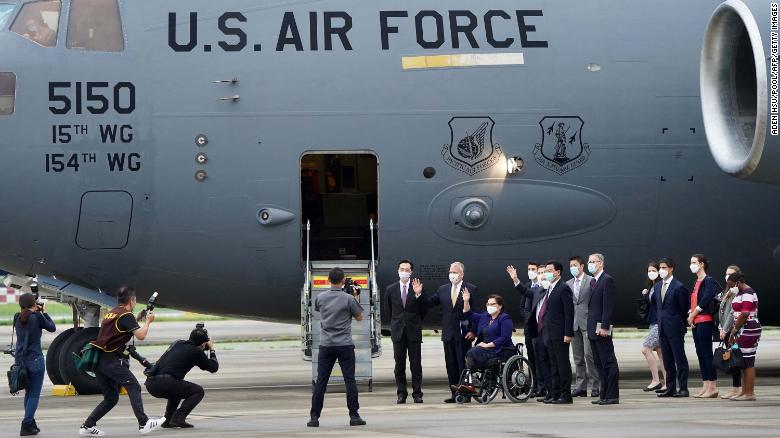 As reports on the flare-up emerged, mainland Chinese state-run news agencies quickly furnished plenty of kindling and gasoline.
According to CNN, regardless of the actual humanitarian mission at hand, even the presence of a US military transport plane capable of transporting troops and cargo in Taiwan is likely to spark a "blistering response" from Beijing.
And sure enough, the state-run nationalist tabloid Global Times has already lashed out at the uncommon choice of aircraft. "They want to make the landing of a C-17 in the island a fact that must be accepted by the mainland, paving the way for the US and Taiwan to further escalate their collusion," it said in an editorial Sunday.
In a separate report, the newspaper quoted Lv Xiang, an international relations expert from a Chinese government-backed think tank, as saying the visit to deliver donated vaccines was "the most serious provocation" from the US since Biden took office, and that the mainland "will not sit idly by."
Chinese state media also piled on Taipei for arranging and allowing the delivery in the first place. Other news agencies noted that this was far from unprecedented, pointing out that Chinese state media has in the recent past threatened against the presence of US military aircraft in Taiwan with war. Last August, amid reports a US Navy spy plane might have taken off from Taiwan, the Global Times said Taipei and Washington were "playing with fire." Such sabre rattling by Chinese media is nothing new.
In this most recent dust-up, however, the Global Times seems to have eased up a bit on beating the drums of war, calling instead for prudence from Beijing and a more circumspect approach. "We have the actual freedom to take actions that we believe are necessary. What we need to consider is that the effects must be positive and political benefits must outweigh the costs by far," the editorial said.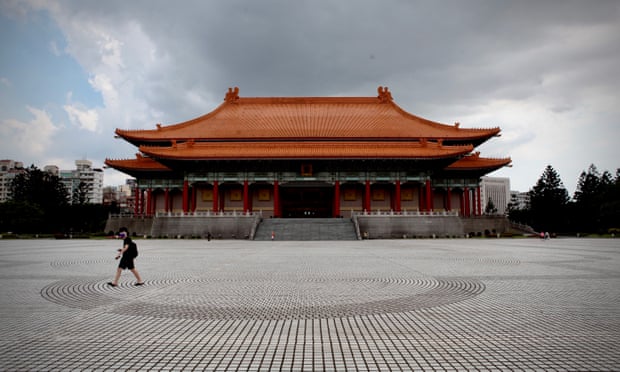 Information from CNN, Channel News Asia, South China Morning Post, and Reuters contributed to this article.
---
"ExpatGo welcomes and encourages comments, input, and divergent opinions. However, we kindly request that you use suitable language in your comments, and refrain from any sort of personal attack, hate speech, or disparaging rhetoric. Comments not in line with this are subject to removal from the site. "
Comments